Literatura, vivencia y espiritualidad | Literature, experience and spirituality (esp. – eng.) (I)

Hace unos días se conmemoraba el fallecimiento de Santa Teresa de Jesús, la monja carmelita, mística y autora de una obra poética y en prosa que es pilar de la literatura mística y de la espiritualidad, como lo es su hermoso y hondo libro Las moradas, también difundido como Las moradas del castillo interior. La premisa de la mística y escritora es una sensible imagen visual que introduce ya en el capítulo I:
(…) que es considerar nuestra alma como un castillo todo de un diamante u muy claro cristal, adonde hay muchos aposentos, así como en el cielo hay muchas moradas (sic)
---
A few days ago we commemorated the death of Saint Teresa of Jesus, the Carmelite nun, mystic and author of a poetic and prose work which is a pillar of mystical literature and spirituality, as is her beautiful and profound book The Mansions, also known as The Mansions of the Interior Castle. The premise of the mystic and writer is a sensitive visual image that she introduces already in Chapter I:
(...) which is to consider our soul as a castle all of one diamond and very clear crystal, wherein are many chambers, just as in heaven there are many mansions.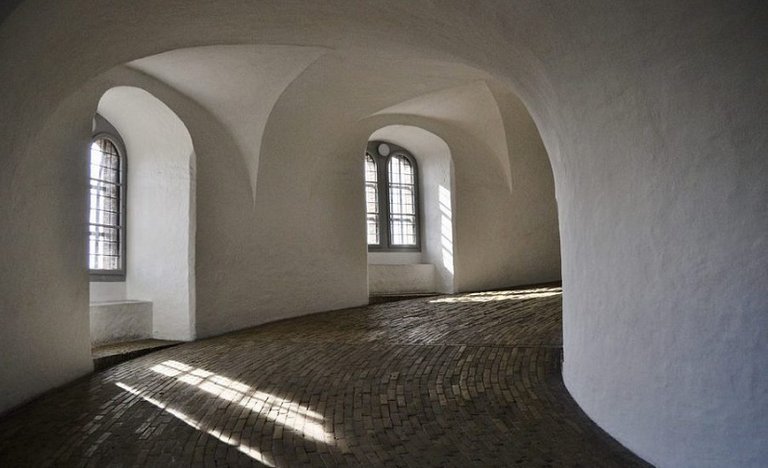 Imagen de mpoldervaart en Pixabay
Recordé unas notas escritas hace un tiempo para participar en un panel en mi Departamento de Filosofía y Letras (Universidad de Oriente – Cumaná), y decidí desempolvarlas y ampliarlas, para compartir esas reflexiones con ustedes. Aquí una primera entrega.
---
I remembered some notes written some time ago to participate in a panel in my Department of Philosophy and Letters (Universidad de Oriente - Núcleo de Sucre), and I decided to dust them off and expand them, to share those reflections with you. Here is a first part.

Si entendemos la vivencia como la experimentación personal de algo, y la espiritualidad, en un sentido laico y amplio, como una especie de viaje a nuestra interioridad y la del mundo, entonces, la vinculación con la literatura (o con el arte en general) constituye un campo común de la experiencia.
Sabemos, por la antropología cultural y filosófica, que lo que en términos amplios llamamos modernamente (desde el Renacimiento) literatura en su origen fue mito, rito, canto, invocación… De ahí que parte del carácter primigenio de ella es ser expresión frente al misterio de la vida y del universo.
Pienso que, en una gran medida, la literatura, en particular la poesía, de nuestro tiempo es un intento –no siempre satisfactorio ni pleno– por actualizar este rasgo primordial. Una "gestión" (diría el poeta Rafael Cadenas) por o para ser escucha de la interioridad, refugio de lo espiritual, pero, como también dice el poeta venezolano, "una espiritualidad terrena".
¿Cómo se cumple esto? Habría que verlo tanto en el autor como en el lector (receptor), mas esos aspectos los presentaremos en un próximo post.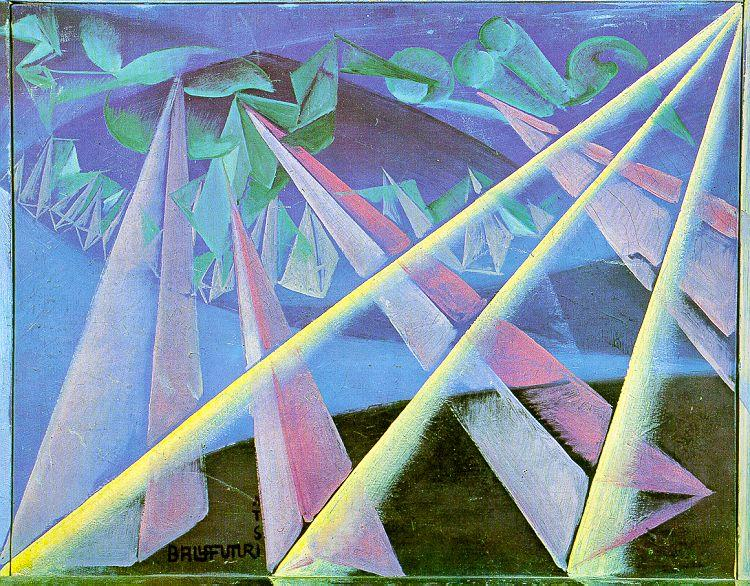 Spirit-form transformation (1918), de | by Ciacomo Balla Fuente - Dominio público | Public Domain
If we understand living as the personal experience of something, and spirituality, in a lay and broad sense, as a kind of journey into our interiority and the world, then the link with literature (or with art in general) constitutes a common field of experience.

We know, from cultural and philosophical anthropology, that what in broad terms we call modernly (since the Renaissance) literature in its origin was myth, rite, chant, invocation... Hence, part of its primordial character is to be an expression in the face of the mystery of life and the universe.

I think that, to a great extent, literature, particularly poetry, of our time is an attempt -not always satisfactory or complete- to actualize this primordial trait. A "management" (the poet Rafael Cadenas would say) by hear the interiority, to be refuge of the spiritual, but, as the Venezuelan poet also says, "an earthly spirituality".

How is this fulfilled? It would have to be seen both in the author and in the reader (receiver), but we will present those aspects in a future post.



Referencia | Reference:
Santa Teresa de Jesús (1999). Las moradas del castillo interior. España: Edimat Libros.




Gracias por su lectura. Thank you for reading.
Translated with www.DeepL.com/Translator (free version)



Gif diseñado por @equipodelta
---
---