Eurovisión 2023: Opinión sobre la Canción de Azerbaiyán. - [ESP-ENG]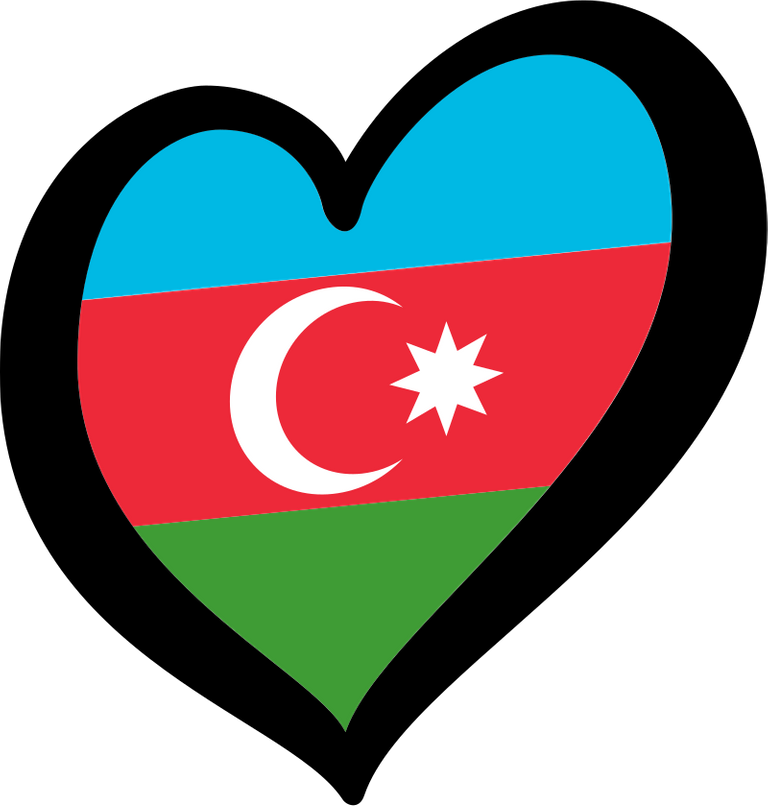 Fuente | Source
¡Hola! Muy buenos días, tardes y noches para toda la comunidad de Hive, espero que estén teniendo un gran fin de semana. A continuación, en este post especial, les presentare la canción que representará a Azerbaiyán en el festival de la canción de Eurovisión que se realizará este año en la ciudad de Liverpool en el Reino Unido los días 9, 11 y 13 de mayo del presente año, esperando que sea de su total agrado. Recordemos que este país cuenta con 13 participaciones en dicho festival, en donde ha ganado el concurso en una ocasión, en el año 2011 gracias a la canción «Running Scared» del dueto conformado por Eldar Gasimov y Nigar Jamal.
Hello! Very good morning, afternoon and evening to the whole Hive community, I hope you are having a great weekend. Next, in this special post, I will present the song that will represent Azerbaijan in the Eurovision Song Contest to be held this year in the city of Liverpool in the United Kingdom on May 9, 11 and 13 of this year, hoping that it will be to your liking. Let's remind that this country has 13 participations in this festival, where it has won the contest once, in 2011 thanks to the song "Running Scared" by the duet formed by Eldar Gasimov and Nigar Jamal.

El dúo TuralTuranX representarán a Azerbaiyán en el Festival de la Canción de Eurovisión 2023 con la canción "Tell Me More".
The duo TuralTuranX will represent Azerbaijan at the Eurovision Song Contest 2023 with the song "Tell Me More".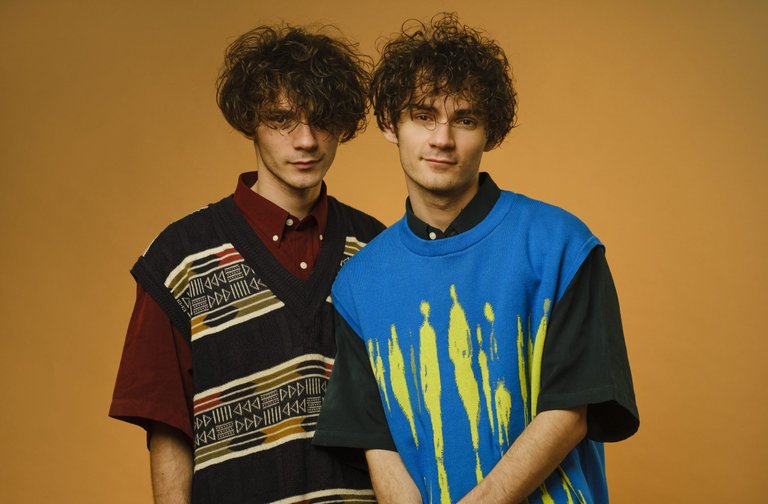 Fuente | Source

Acerca del Artista



Este dúo de artistas está conformado por los gemelos Tural y Turan Bağmanovlar, ambos nacieron el 30 de octubre del 2000 en la ciudad de Zaqatala, Azerbaiyán, son cantantes azerís, ellos cuando observaron un piano por primera vez en su escuela se emocionaron tanto que practicaban a escondidas, más adelante su padre les compro un sintetizador de segunda mano, seguidamente aprendieron a tocar la guitarra, aunque no vieron clases de piano y de guitarra, ellos aprendieron de forma autodidacta, gracias a eso empezaron a actuar en escuelas y en varios eventos, Tural se muda Bakú, la capital de ese país para formar la banda TheRedJungle con un amigo, además estos gemelos fueron músicos callejeros, ya para el 2022 estos chicos enviaron una canción a la emisora pública azerí ITV para ser tomada en cuenta para representar a ese país en el Festival de la canción de Eurovisión 2023 con su canción "Tell Me More", faltando solo 4 días para la recepción de canciones, en febrero de este año y para sorpresa de los gemelos su canción estuvo entre las 5 canciones finalistas, ya para mediados de marzo fueron confirmados por la ITV como los artistas seleccionados, siendo los representantes de Azerbaiyán en el Festival de la Canción de Eurovisión 2023, que se realizara en la ciudad de Liverpool, Reino Unido, donde actuarán en la primera semifinal del próximo 9 de mayo, intentando acceder a la gran final del certamen.
About the Artist



This duo of artists is formed by the twins Tural and Turan Bağmanovlar, both were born on October 30, 2000 in the city of Zaqatala, Azerbaijan, they are Azeri singers, when they saw a piano for the first time in their school they were so excited that they practiced on the sly, later their father bought them a second-hand synthesizer, Then they learned to play the guitar, although they did not see piano and guitar lessons, they were self-taught, thanks to that they began to perform in schools and various events, Tural moved to Baku, the capital of that country to form the band TheRedJungle with a friend, also these twins were street musicians, By 2022 these guys sent a song to the Azeri public broadcaster ITV to be considered to represent that country in the Eurovision Song Contest 2023 with their song "Tell Me More", with only 4 days left for the reception of songs, in February of this year and to the twins' surprise their song was among the 5 finalist songs, By mid-March they were confirmed by ITV as the selected artists, being the representatives of Azerbaijan at the Eurovision Song Contest 2023, to be held in the city of Liverpool, UK, where they will perform in the first semifinal on May 9, trying to access the grand final of the contest.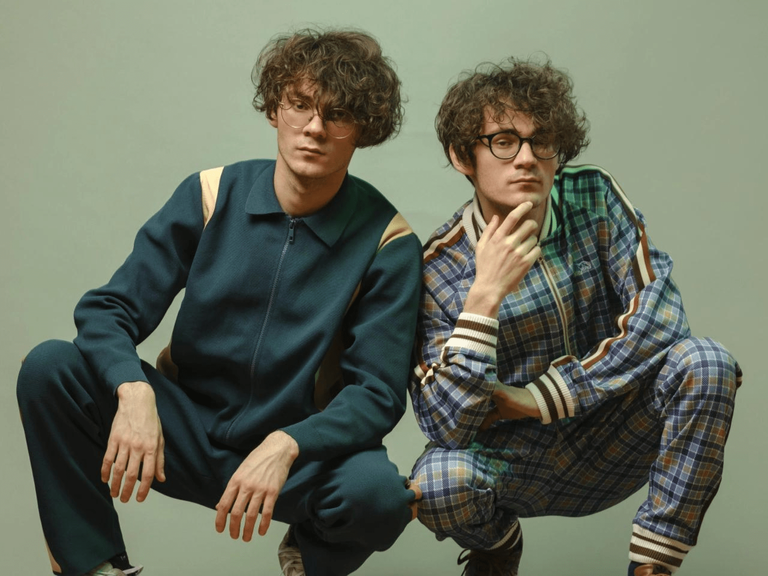 Fuente | Source

Sin más nada que agregar, aquí les dejo la canción.
Without further ado, here is the song.
Youtube

Opinión♪♫



Esta propuesta es chévere, es una canción escuchable, tiene un buen trabajo de producción, hay que ver como hacen la puesta de escena, la tienen un poco difícil con el buen nivel que hay en la semifinal que les toco, veremos si esta canción puede clasificar a la gran final, estos gemelos actuarán en la primera semifinal del 9 de mayo, es un tiro al aire, veremos si en esta edición Azerbaiyán se mete al menos en la gran final, pero todo puede suceder en este festival, solo esperaremos a ver qué pasará con este país en el mes de mayo.
Opinion♪♫



This proposal is cool, it is a listenable song, has a good production work, we have to see how they do the staging, they have a little difficult with the good level that is in the semifinal that touched them, we will see if this song can qualify for the grand final, these twins will perform in the first semifinal on May 9, is a shot in the air, we will see if in this edition Azerbaijan gets at least in the grand final, but anything can happen in this festival, just wait to see what will happen with this country in the month of May.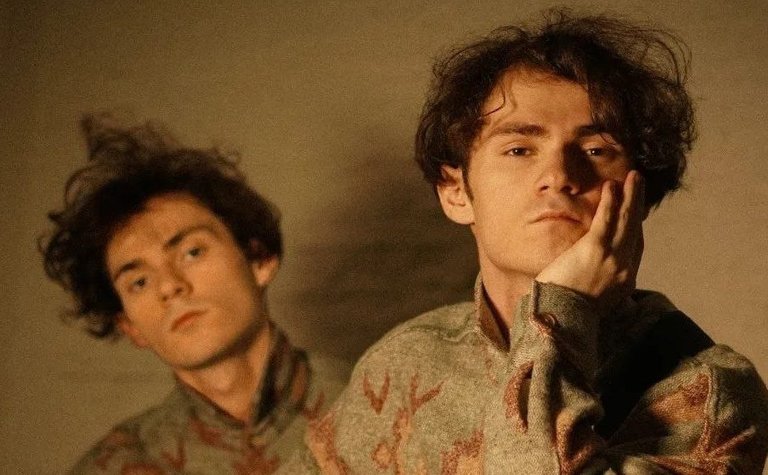 Fuente | Source

Muchas gracias por tomar parte de tu tiempo en leer esto en verdad que estoy muy contento, si te gusto déjame un comentario y ayúdame a compartirlo para que llegue a más personas que a ti no te cuesta nada y a mí me ayudaría muchísimo.
Thank you very much for taking part of your time to read this, I am very happy, if you like it, leave me a comment and help me to share it so that it reaches more people, it doesn't cost you anything and it would help me a lot.



Traducido con www.DeepL.com/Translator (versión gratuita).
Translated with www.DeepL.com/Translator (free version).
Dios los bendiga a todos. | God bless you all.

---
---