A PICTURE A DAY - A delicious spaguettis/ Unos deliciosos espaguetis. #1 (Esp-Eng)

Comer es uno de los grandes placeres de la vida, además de un necesidad primaria para vivir. Y la pasta es uno de mis alimentos favoritos, porque la puedo preparar de mil maneras, según la apetencia del día y también según lo que haya disponible para prepararla.
Eating is one of the great pleasures of life, as well as a primary need to live. And pasta is one of my favorite foods, because I can prepare it in a thousand ways, depending on the desire of the day and also depending on what is available to prepare it.
Éstos que le comparto están preparados con salsa "barbacoa", preparada por mí, lomo de cerdo, zanahoria y berenjena. Toda una explosión de sabor. Un plato sin queso, el otro con queso parmesano.
These that I share with you are prepared with "barbecue" sauce, prepared by me, pork loin, carrot and eggplant. An explosion of flavor. One dish without cheese, the other with Parmesan cheese.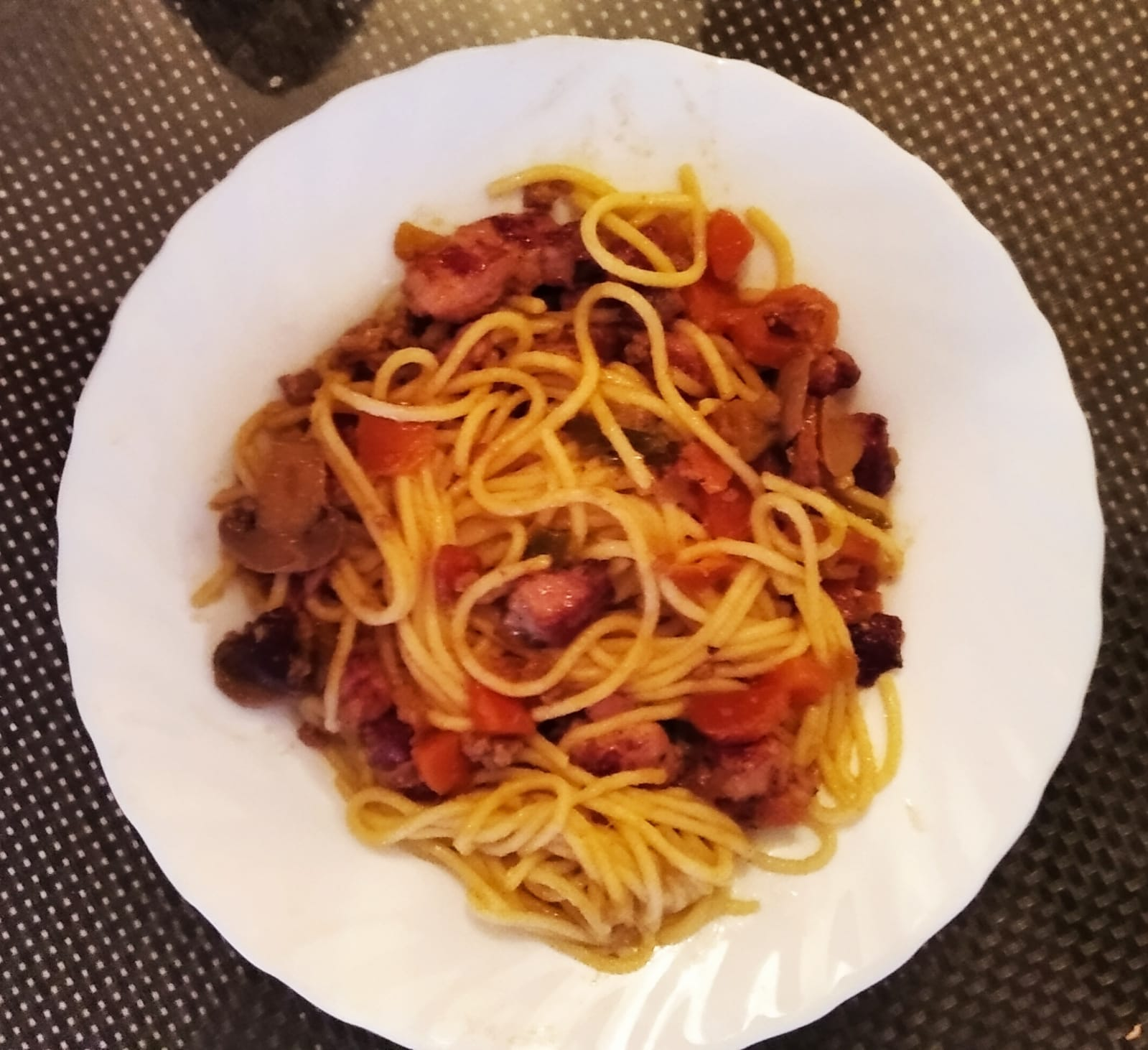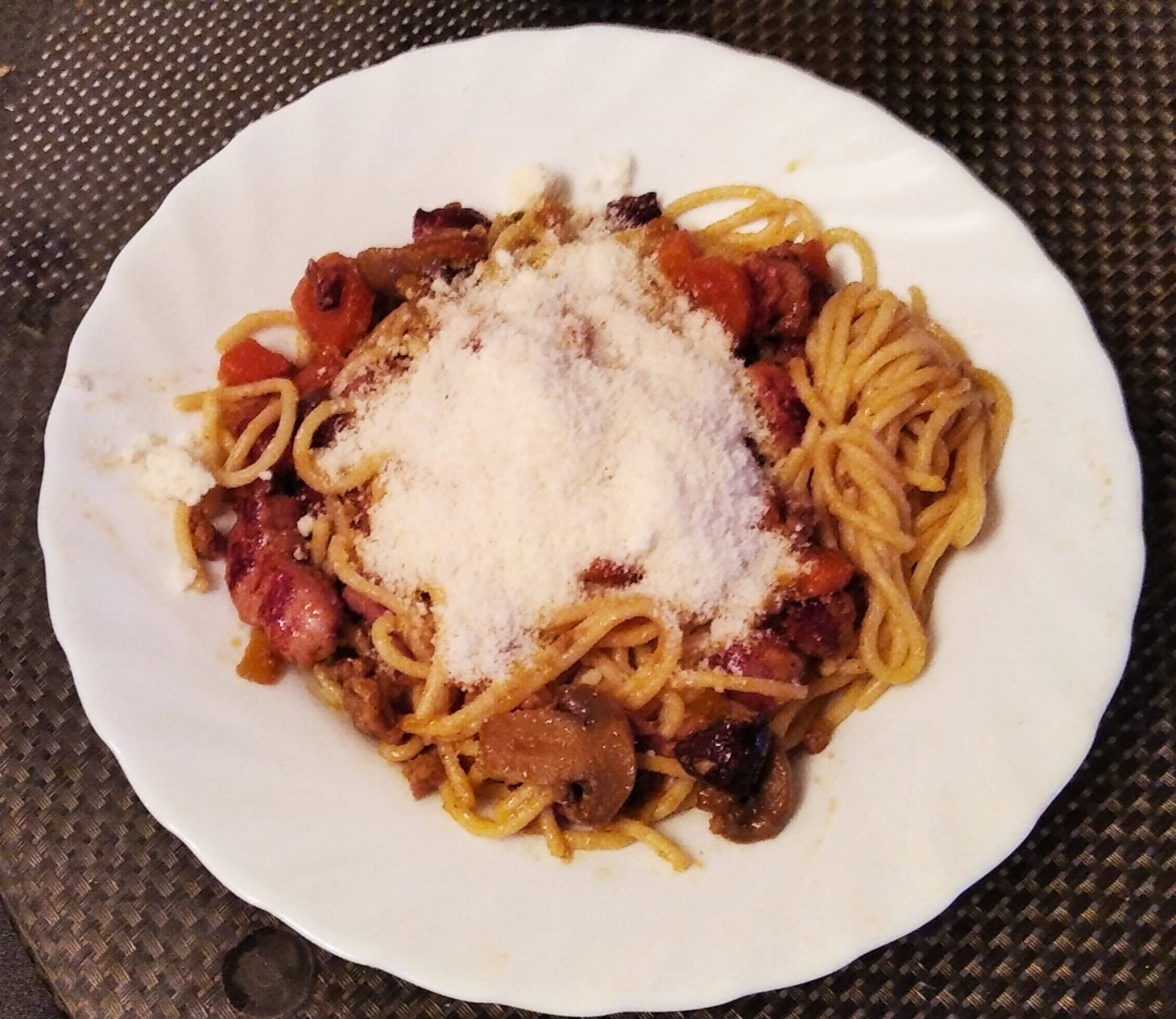 .La fotografías fueron tomadas con la cámara de mi teléfono, Redmi 8A.
.Apliqué acercamiento y recorte.
.Iluminación mixta: natural y la lámpara del comedor.
.The photos were taken with the camera of my phone, Redmi 8A.
.I applied zoom and crop.
.Mixed lighting: natural and the dining room lamp.

THANK YOU FOR READING AND RATING THIS PUBLICATION
​GRACIAS POR LEER Y VALORAR ESTA PUBLICACIÓN

---
---