The Importance Of Hive In Bearish Situations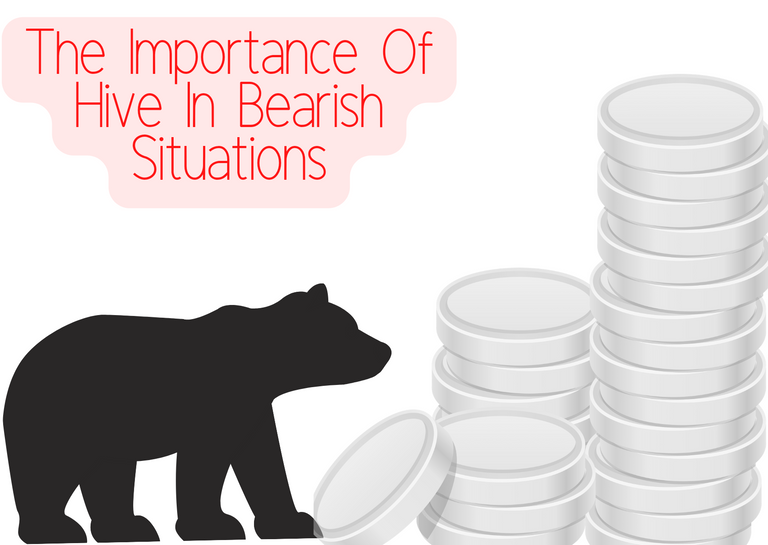 ---
---
One of the best aspect of hive is consolidation and validation, especially when it's the bear or bull season. For the past two days or so, it's been totally bearish not just for hive but virtually all coins. The truth is, a lot of people will be slipping into FUD, but those who are on Hive can attest to the fact that it's quite a different atmospheric condition here. In fact, here, people find consolidation and learn how to cope and deal with dips and come to terms with that bearish aspect of crypto.
Of course, it has its positives. Even if bearish situations are only associated with negative vibes. Naturally, not a lot of people want to lose, but if the price of all crypto keeps going up, there will be a scenario, where people will sell all of their crypto, and it will be too expensive to actually buy back. Buying back is always important, because when you don't, you can't continue to maintain that cycle?
---
So Another Logic To The Bear?
A lot of times, I see positives to bearish situations, it's normal when you look at your wallet valuation, and it's probably depressing or discouraging. Bearish situations are why I don't usually introduce people to crypto, it's difficult for real-time people to handle the issues with it. People who are real-time business people can be impatient. They follow the "profit and loss mentality" and when they're buying into Crypto, they totally miss the whole idea, unless they're willing to be enlightened.
This is where the social aspect of hive eventually comes into play. The truth is, most times we probably see the humorous aspect of the dip rather than actually fuelling its impact, buy FUDing, I for example talk to my friends about how the dip would affect me in real-time, tilt my spending culture and bring out the creative side of me.
---
A lot of people actually go on a spending spree when there are bullish trends with the market. This isn't because they have a lot of crypto to sell or convert to fiat, but the general feeling of being in a market where there's an increase in price almost every day, provides a certain level of assurance. This is the opposite for bearish trends. It would mean that even people who have a lot of crypto, will still harbor some regret or fear, the degree will now depend on their experience with crypto in general.
However, on Hive, people tend to even learn about the bear even before it actually happens. How is this? Hive is an educational sphere about crypto in general, this means, people earn and learn simultaneously, while getting the exposure they need to actually thrive in the conventional crypto space. A lot of people do prepare for the bear because they already understand what it feels like, even without experiencing it.
---
This is another beauty to the hive blockchain. There's the probability that not a lot of people will be affected by the bear, unless it actually lasts for too long. Being prepared isn't about saving into fiat or converting into USDT, it also involves readying the mind for the inevitable. One thing is, crypto taps into some of our instincts. Could be fear, could be panic, could be survival, this is why we have to be mentally prepared for any case scenario.
2018 came with the bear and lasted till early 2020, not many people actually expected it to be so long. This was because they weren't properly prepared. I told a friend @rufans that 2022 might be bearish at the very beginning and this was in early December I guess, because I already had this disposition, I took time to weigh my options and did what was necessary.
---
The truth is, no one is totally prepared for the bear market, but the degree to our preparedness is what actually matters. I used to look forward to reading contents on Hive when the dips are happening. This is because I actually get positive vibes from reading at least 50% of opinions about the bear. Overtime I've come to formulate my own ideologies and hold strong convictions.
This is how I've come to see rays of possibilities to the bear, rather than the regular gloom. It's actually okay to gloom or express frustration, but these wouldn't actually incur irrational actions. It's important to talk about the dip or mere thinking of it alone might make people do questionable things because of the fear of losing everything. Overtime, I have looked to Hive for solace and consolidation during the bear and it's worked pretty fine.
---
---
---
Interested in some more of my works?
---
---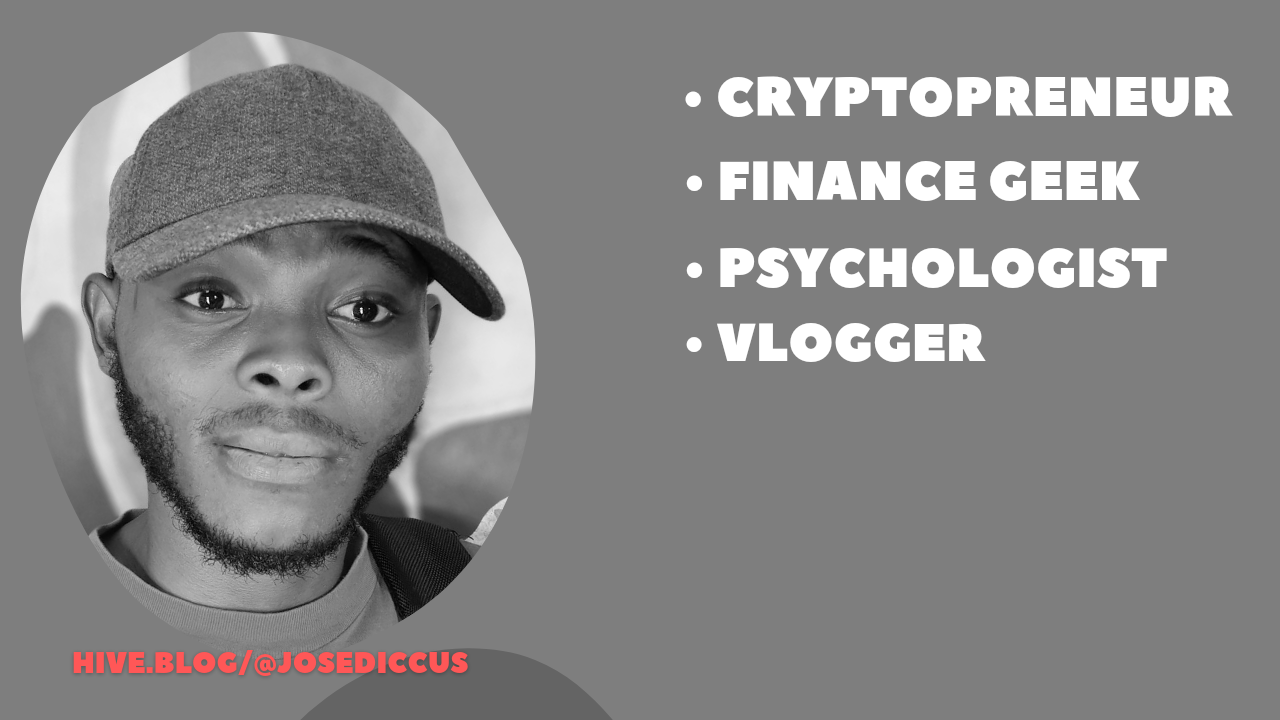 ---
@Josediccus, your brother-in-pen & heart
---
I'm hoping to reach more people who are broken at heart and spirit, so share on any platform or reblog
---
Posted Using LeoFinance Beta
---
---