How To Successfully Keep Your Clean Or Dirty Money Legit In Nigeria.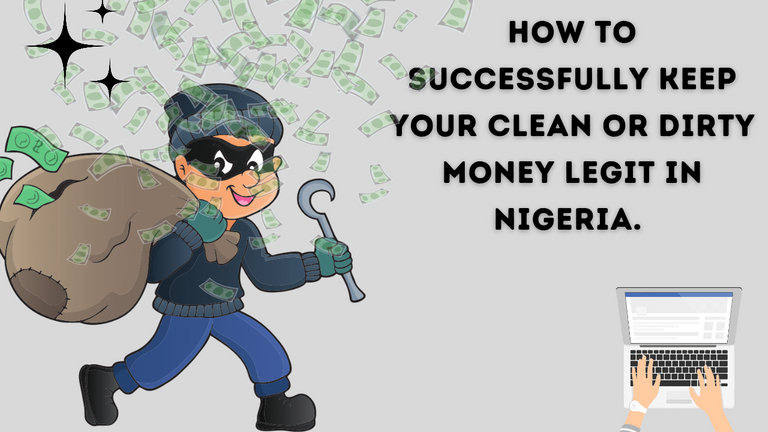 ---
---
I saw a Facebook post where a journalist was questioning the source of wealth of most Nigerian Instagram and Facebook comedians and this probably caused an uproar. The truth is, on the surface online comedy seems to be very lucrative and this is often assessed or measured by the frequency of the display of wealth or uploads of evidence, invoices, and receipts of good living.
Naturally, everyone knows that the most prevalent economic issue in Nigeria is unemployment
Nevertheless, what's contradictory to this situation is that many people are thriving, building houses, buying more cars, and living well, so, normally, the number of Nigerians that should be poor should be higher than those that are doing well, so it's often difficult to believe that Nigeria, a place where lives and property aren't secured, how come some people are managing to make untold wealth even without a structural framework or a foundation necessary to do so?
---
The wealth made from comedy is aggrandizing
---
........this means that there's more to it than meets the eye. In actuality, the revenue is gotten from paid adverts, affiliate marketing, YouTube revenues, personal adverts, brand influencing, and so on. However, the awkward thing is, to build these streams of income, they'll need tens of millions of viewers which can take time and creative content to reach.
Some of these people find it difficult to be creative for a long period, but then, the display of wealth is showmanship which brings controversies which in turn keeps them more relevant.
Don't get it wrong, being paid in USD is a huge deal, you convert the money to naira and feel huge. The real deal here is that most of these people use comedy as the forefront of their wealth, but they're into other ventures, streaming in the real income for them.
Back to the real reason for this blog post. In Nigeria, trading crypto for example is a crime punishable by the law, cybercrime is punishable by the law (rightly so) However in a bid to extort people, law enforcement agencies are beginning to associate crypto with cybercrime/fraud, while this might look like ignorance, on the surface.
Law enforcement agencies are deliberately synonymizing Crypto with fraud so that they can frame people up for more crimes. People who are into crypto now look for an acceptable front with which they can associate the source of their wealth.
On so many occasions, some of these comedians have been paraded for committing cybercrimes or being middlemen to cybercriminals, but they're often bailed if they can prove that that comedy and the revenue generated from it is the source of their wealth.
---
Going Legit
---
I have never been a practicing journalist, and nor have I earned a dime from any journalistic venture, but on most occasions, I've had to present my identity card to show that I'm a practicing journalist and that's is how I get to afford to wear good clothes or own a decent phone. The concept of working online or working from home is now what you can present to law enforcement agents.
Working from home isn't a concept that's currently acceptable. The only people who are sometimes free from this harassment are people who are 9 to 5. These are because these people do not enjoy the quality of time, they earn very little for the time and effort they put in and not the other way round. Truth is, the way Crypto can be life-changing is not acceptable or understandable.
---
The Truth is......
---
It's very difficult to beat the odds in Nigeria. If you're not caught in the mire of unemployment, then you're going to face insecurity, even if you're not facing both at the same time. What of the effect of inflation against the money you're earning in crypto, time? These are situations, you can never beat them all.
It's expected for people to suffer, but Nigerians take calculated and uncalculated risks and they're daring at the same time. In Africa, Nigerians own the most crypto. This isn't entirely because other countries in Africa do not see the life-changing feature of crypto, one of the reasons is because some of these other countries have a working economy, some of them are doing well and do not have to look to crypto.
Many of us are beginning to abandon the country in a bid to attain safety and stability. This is my plan for the next four to five years, but for now, keeping my crypto money legit is how to survive the brutality of law enforcement against crypto.
---
---
---
Interested in some more of my works?
---
---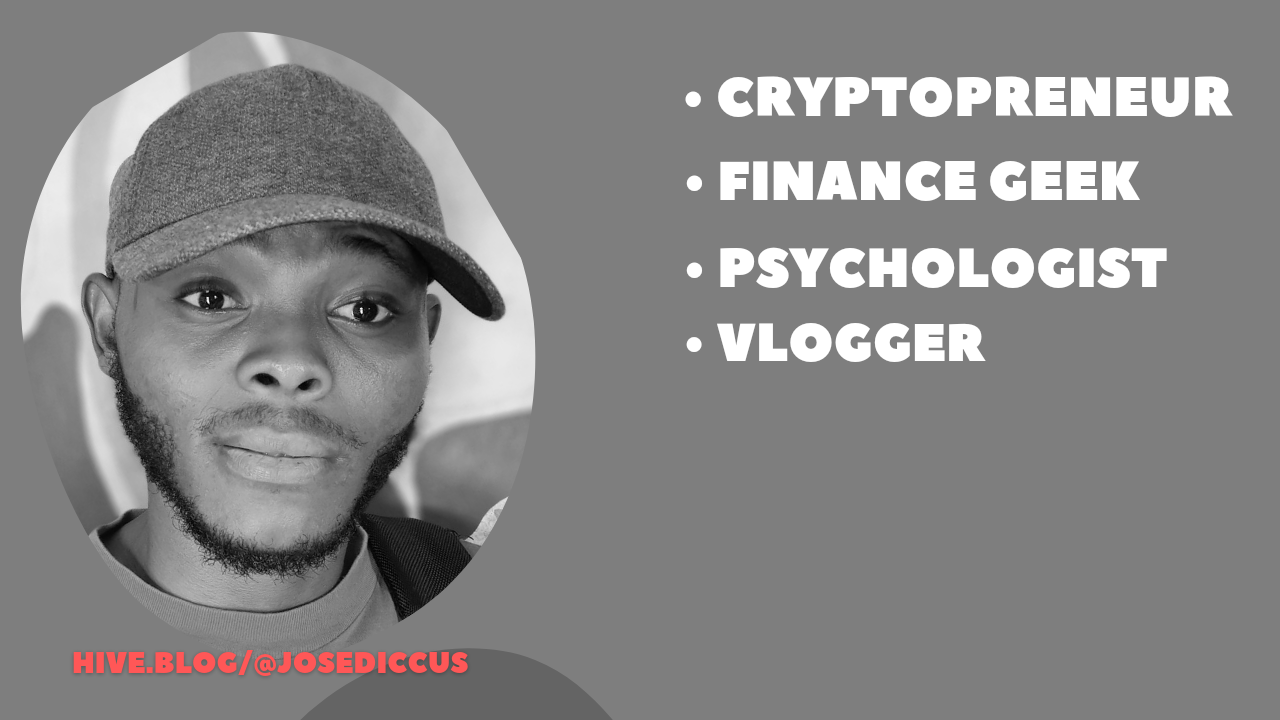 ---
@Josediccus, your brother-in-pen & heart
---
I'm hoping to reach more people who are broken at heart and spirit, so share on any platform or reblog
---
Posted Using LeoFinance Beta
---
---