Bo Burnham: Hacer feliz/Bo Burnham: Make happy (Reseña/Review)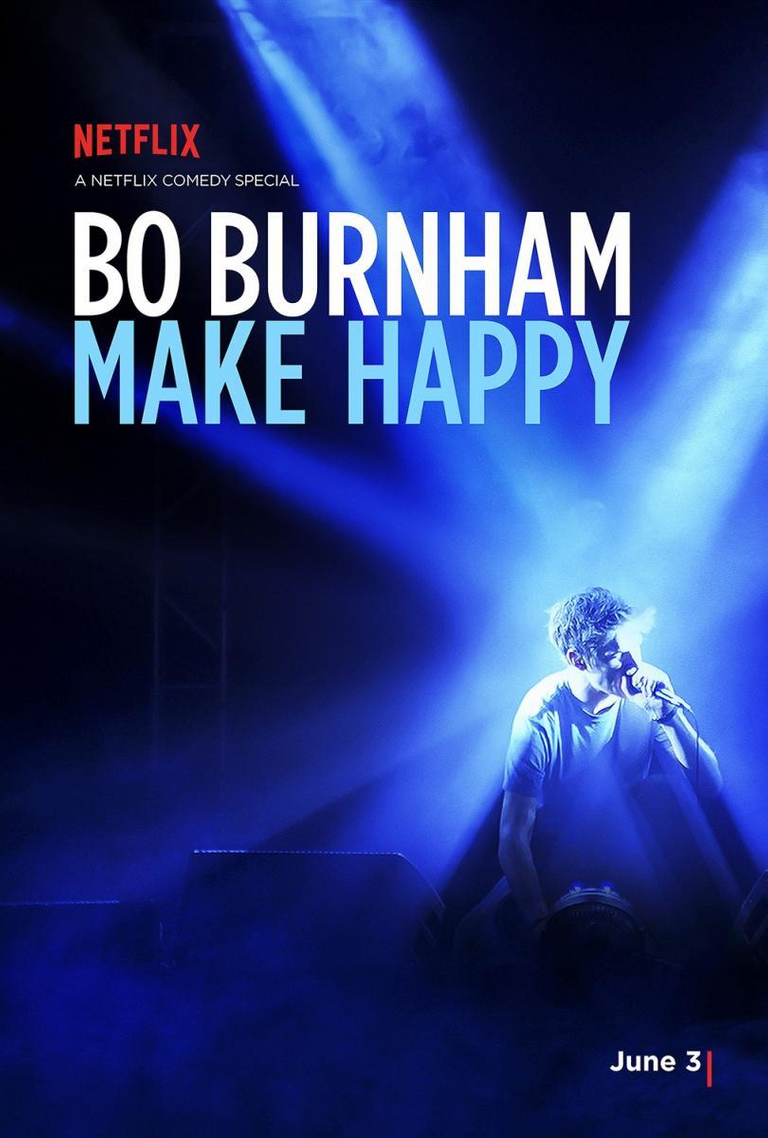 filmaffinity.com
SINOPSIS
En el mundo del entretenimiento existe una guerra no hablada de quien puede hacer un trabajo más original, habiendo algunas personas que dedican su vida a entregar un proyecto o show de la mejor forma posible, uno de ellos es Bo Burnham. En este especial de una hora nos muestra un lado de la visión que tiene del mundo.

SYNOPSIS
In the entertainment world there is an unspoken war of who can do a more original job, with some people who dedicate their lives to delivering a project or show in the best possible way, one of them is Bo Burnham. In this one-hour special, he shows us one side of his vision of the world.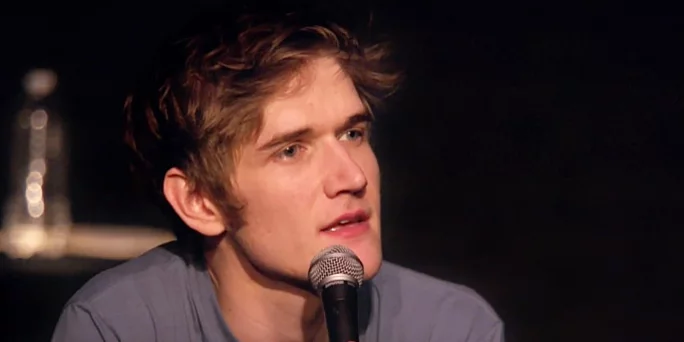 ew.com
OPINIÓN
Hace unas semanas vi el ultimo de los trabajos de Bo Burnham, llamado Inside: Bo Burnham, este es su segundo especial, el anterior al que había visto hace unas semanas, no pude evitar esperar para verlo sabiendo que estaba en Netflix, no llegue a buscar información de los otros tal vez por estar despistado por lo enamorado que estuve de su trabajo en Inside, dejándome una marca de por vida en mi corazón que nunca podre sanar.
Este especial fue en vivo y, aunque pudieron las cosas ser un poco más imprevistas por tener un publico, todo salió como Bo lo deseaba, su ser tan metódico y perfeccionista no dejo que ningún comentario o evento de improvisto afectara su trabajo, es admirable. Bo Burnham no es un comediante promedio, no lo digo como fan de su trabajo, sino por su única forma de relatar las cosas, con monólogos que parecen obras musicales, puede hacer comedia con su música mientras hace ver una situación en la que cualquiera pudiese estar.
Algo que siempre he comentado es el hecho de que en ocasiones los chistes americanos se pierden en un publico que no sea de Estados Unidos, por hacer referencias a algún actor o noticia de algún famoso que probablemente no sepamos, pero Bo hace chistes de situaciones sociales que todos; o al menos la mayoría, están al tanto, como racismo, el internet, lo privilegiada que es la vida para algunos, tal vez no sea un humor para todo el mundo, pero no se encierra a hacer chistes americanos como algunos.
En Inside: Bo Burnham fue un proyecto que hizo con el propósito de mostrar lo que había dentro de él después de un descanso mental que tuvo, Bo Burnham: Make Happy es un antes de ese descanso mental, donde estaba quebrado y preocupado, en todo el especial estuvo feliz y divertido, pero cerro con dos canciones que romperían el corazón de toda la audiencia, incluyéndome, mostrando lo mal que se sentía en una canción, porque es lo mejor que sabe hacer.
Bo Burnham ha llegado a tocar partes de mi ser que ningún otro actor, director o creador de contenido nunca antes había podido llegar, me he enamorado de películas, series, escenas, actores y actrices, pero nada se puede comparar a lo encantado que estoy con su trabajo. Hacer algo que es para complacer a los demás pero al mismo tiempo para ti, eso es lo que hace Bo Burnham, sin duda alguna es mi héroe, así que espero que pueda hacer que les llame la atención este especial, porque vale la pena verlo, para reír, para llorar, para dudar.

OPINION
A few weeks ago I saw the last of Bo Burnham's works, called Inside: Bo Burnham, this is his second special, the one before the one I had seen a few weeks ago, I couldn't help but wait to see it knowing it was on Netflix, I didn't get to seek information from others perhaps because I was confused by how in love I was with his work at Inside, leaving a mark for life on my heart that I can never heal.
This special was live and, although things could be a little more unforeseen due to having an audience, everything went the way Bo wanted it, his being so methodical and perfectionist did not let any comment or unexpected event affect his work, it is admirable. Bo Burnham is not an average comedian, I do not say it as a fan of his work, but because of his unique way of relating things, with monologues that look like musical works, he can do comedy with his music while making a situation in which anyone could see to be.
Something that I have always commented on is the fact that sometimes American jokes are lost in an audience that is not from the United States, for making references to an actor or news of a famous person that we probably do not know, but Bo makes jokes about social situations that all; or at least most of them are aware, like racism, the internet, how privileged life is for some, it may not be a humor for everyone, but they don't shut themselves up in making American jokes like some.
In Inside: Bo Burnham it was a project that he did with the purpose of showing what was inside him after a mental break he had, Bo Burnham: Make Happy is a before that mental break, where he was broken and worried, in everything the special was happy and fun, but it closed with two songs that would break the hearts of the entire audience, including myself, showing how bad it felt in a song, because it's the best he knows how to do.
Bo Burnham has come to touch parts of my being that no other actor, director or content creator has ever been able to reach before, I have fallen in love with movies, series, scenes, actors and actresses, but nothing can compare to how delighted I am with his work. Doing something that is to please others but at the same time for him, that is what Bo Burnham does, without a doubt he is my hero, so I hope I can make this special catch your attention, because it is worth seeing, to laugh, to cry, to doubt.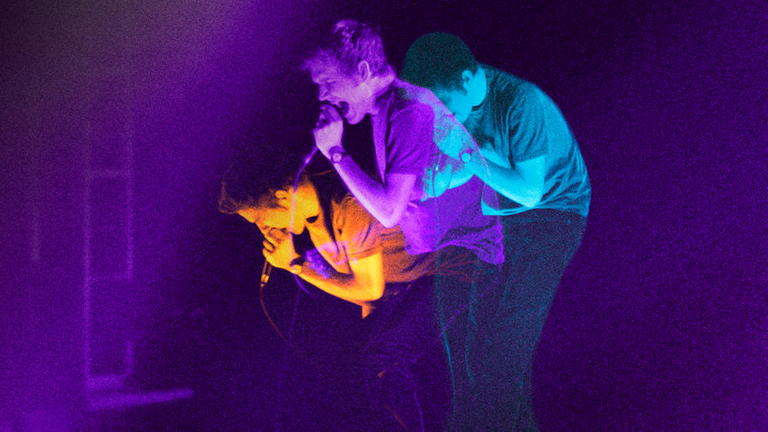 flixlist.com.au
Espero que les haya gustado, que le den una oportunidad a los trabajos de Bo, sin más que decir, nos leemos luego.
I hope you liked it, that you give Bo's works a chance, without more to say, we will read later.
SÍGUEME/FOLLOW ME
Instagram
Hive
Twitter
---
---