Alguien tiene que morir/Someone has to die (Reseña/Review)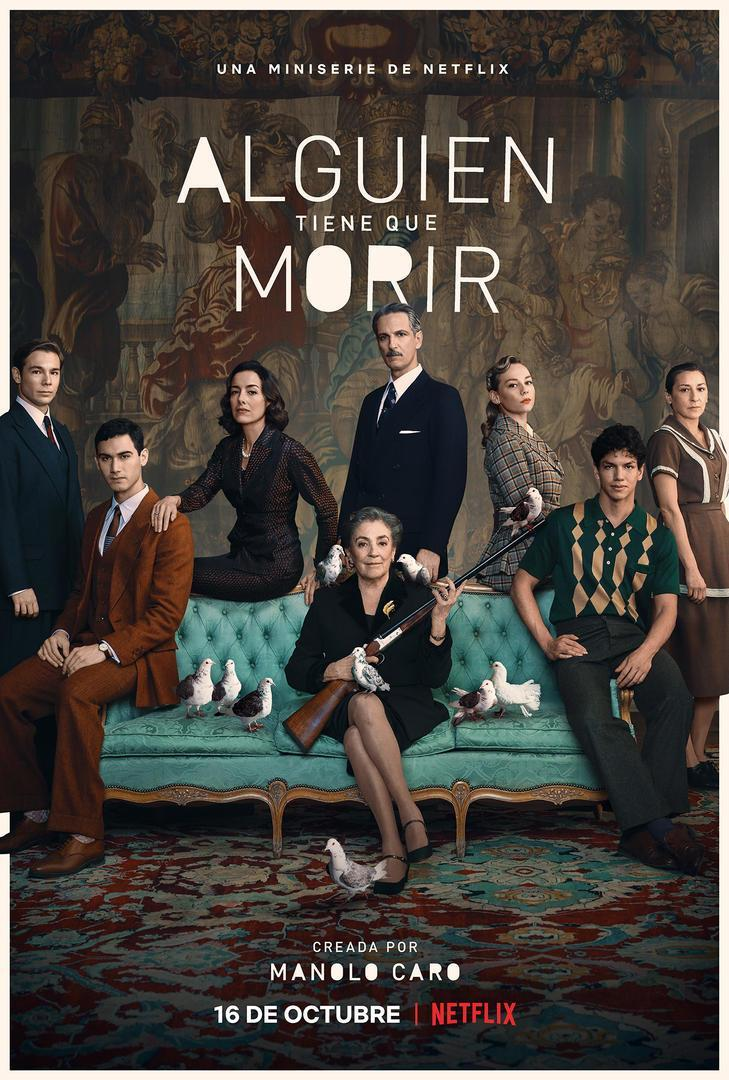 filmaffinity.com
SINOPSIS
Después de diez años, Gabino regresa a España después de haberse quedado toda una década con su familia materna en México, pero no regresa solo, viene acompañado de su amigo Lázaro, un bailarín Mexicano que espera recorrer Europa con Gabino. Lamentablemente para ambos, su familia conservadora tiene otros planes, siendo este el comienzo de unos eventos que cambiaran su vida.

SYNOPSIS
After ten years, Gabino returns to Spain after spending a decade with his maternal family in Mexico, but he does not return alone, he is accompanied by his friend Lázaro, a Mexican dancer who hopes to tour Europe with Gabino. Unfortunately for both of them, his conservative family has other plans, this being the beginning of events that will change their life.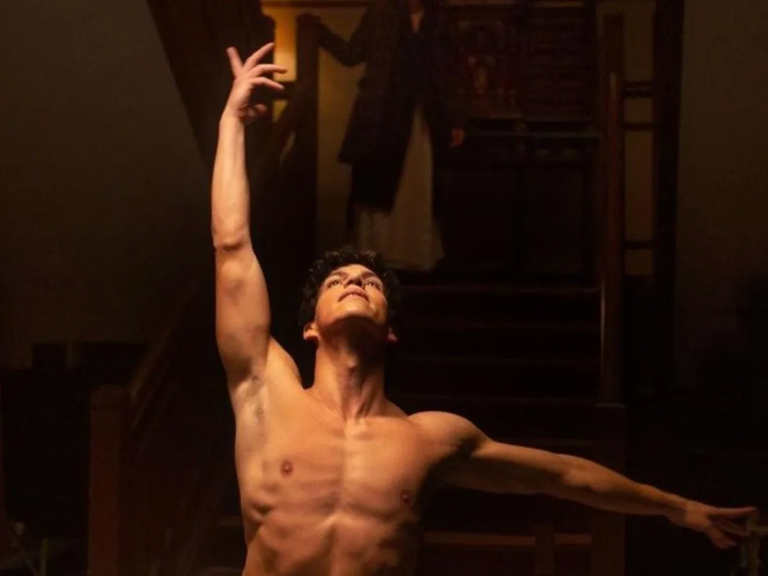 informador.mx
PERSONAJES
Gabino: Hijo de una familia española que fue a estudiar economía en México.
Lázaro: Bailarín de Ballet que espera trabajar en Paris.
Cayetana: Chica de una familia cercana a la de Gabino.
Gregorio: Padre de Gabino, director de una prisión.
Mina: Madre de Gabino y esposa de Gregorio.
Alonso: Mejor amigo de la infancia de Gabino.

CHARACTERS
Gabino: Son of a Spanish family who went to study economics in Mexico.
Lázaro: Ballet dancer who hopes to work in Paris.
Cayetana: Girl from a family close to Gabino's.
Gregorio: Father of Gabino, director of a prison.
Mina: Gabino's mother and Gregorio's wife.
Alonso: Gabino's best childhood friend.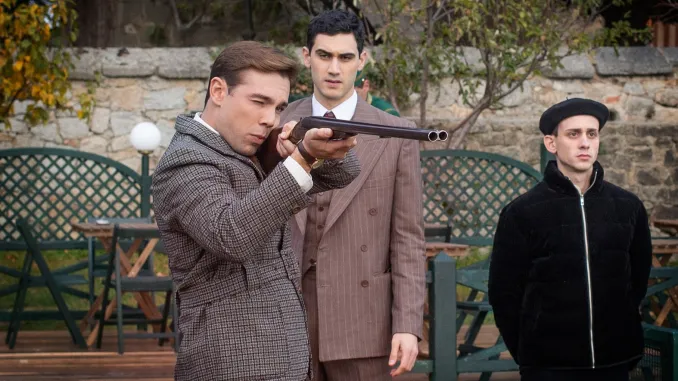 cuatrobastardos.com
OPINIÓN
Alguien tiene que morir, una mini serie Española-Mexicana hecha por Netflix que cuenta con tres capítulos de una hora de duración cada uno, contando la historia de una familia conservadora en los años peligrosos para los que tenían ideas diferentes. En solo tres capítulos pudieron contar una historia algo compleja y llena de misterio, con escenas bien elaboradas, teniendo un descanso con un acercamiento encantador.
La mini serie toca varios temas en varias ocasiones, pero de manera sutil sin ser el centro de atención ni el punto principal, ambientada en la antigüedad donde todas las cosas que hoy en día pueden ser normales, anteriormente era un pecado y rompía las leyes. Tiene un aire telenovenesco, pareciendo una de esas telenovelas que veía mi madre cuando estaba aburrida, con cambios a la actualidad para modernizarse un poco en la producción.
Aunque me haya encantado la forma en como fue contada la historia, la idea de la historia, los paisajes, las actuaciones y demás, el final se me hizo muy apresurado, un poco inconcluso también, no termino de cerrar los ciclos aunque se puede imaginar la manera en como todo realmente termino. Mi actuación favorita fue la de Carlos Cueva como Alonso, su ira se miraba genuina, estando con otros grandes actores considero que fue el que más destaco en la serie.
Me gustan algunas series que llegan a ser cortas por lo rápido que se puede consumir, para los que tal vez no tengan tanto tiempo para verse una serie de seis temporadas con diez capítulos cada una de cuarenta a cincuenta minutos de duración, este estilo de series es la ideal, para mí, el arte debería estar al alcance de todos, sin la necesidad de hacer una producción compleja en la historia o en las tomas, sin ser una historia larga que confunda, esta mini serie la podría mostrar a aquellos que no están tan atraídos por el mundo cinematográfico, para que empiecen a sentirse atraídos, sin dudas, la recomiendo.

OPINION
Someone has to die, a Spanish-Mexican mini series made by Netflix that has three chapters of one hour each, telling the story of a conservative family in dangerous years for those who had different ideas. In just three chapters they were able to tell a somewhat complex story full of mystery, with well-crafted scenes, taking a break with a charming approach.
The mini series touches on various topics on various occasions, but in a subtle way without being the center of attention or the main point, set in ancient times where all things that today can be normal, previously it was a sin and it broke the laws. It has a telenovenous air, looking like one of those TV soaps that my mother watched when she was bored, with changes to the present day to modernize the production a bit.
Although I have loved the way the story was told, the idea of ​​the story, the landscapes, the performances and others, the end was very rushed, a bit unfinished too, I did not finish closing the cycles although you can imagine the way it all really ended, My favorite performance was that of Carlos Cueva as Alonso, his anger looked genuine, being with other great actors I consider that he was the one that stood out the most in the series.
I like some series that become short because of how quickly it can be consumed, for those who may not have so much time to see a series of six seasons with ten episodes each of forty to fifty minutes in length, this style of series is the ideal, for me, art should be available to everyone, without the need to make a complex production in the story or in the shots, without being a long story that confuses, this mini series could show it to those who do not are so attracted to the cinematographic world, so that they begin to feel attracted, without a doubt, I recommend it.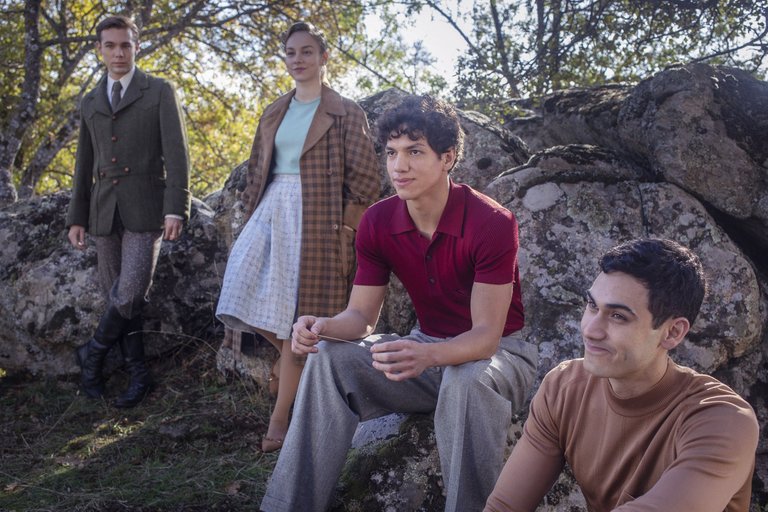 apnews.com
Espero les haya gustado el post, sin más que decir, nos leemos luego.
I hope you liked the post, without more to say, we will read later.
SÍGUEME/FOLLOW ME
Instagram
Hive
Twitter
---
---