[SPA | ENG] - Una noche llena de belleza. | A night full of beauty. 💅👑✨
👑Español👑
¡Feliz día mis queridos Hivers! Bienvenidos una vez más a mi blog.
En esta ocasión quiero contarles con mucha emoción que ayer viví una experiencia maravillosa que ansiaba vivir desde hace poco más de un mes. Les cuento que anoche asistí junto a mis amigos a un concurso de belleza y fue una noche mágica.
👑English👑
Happy day my dear Hivers! Welcome once again to my blog.
On this occasion I want to tell you with great emotion that yesterday I lived a wonderful experience that I have been longing to live for a little over a month. Last night I attended a beauty contest with my friends and it was a magical night.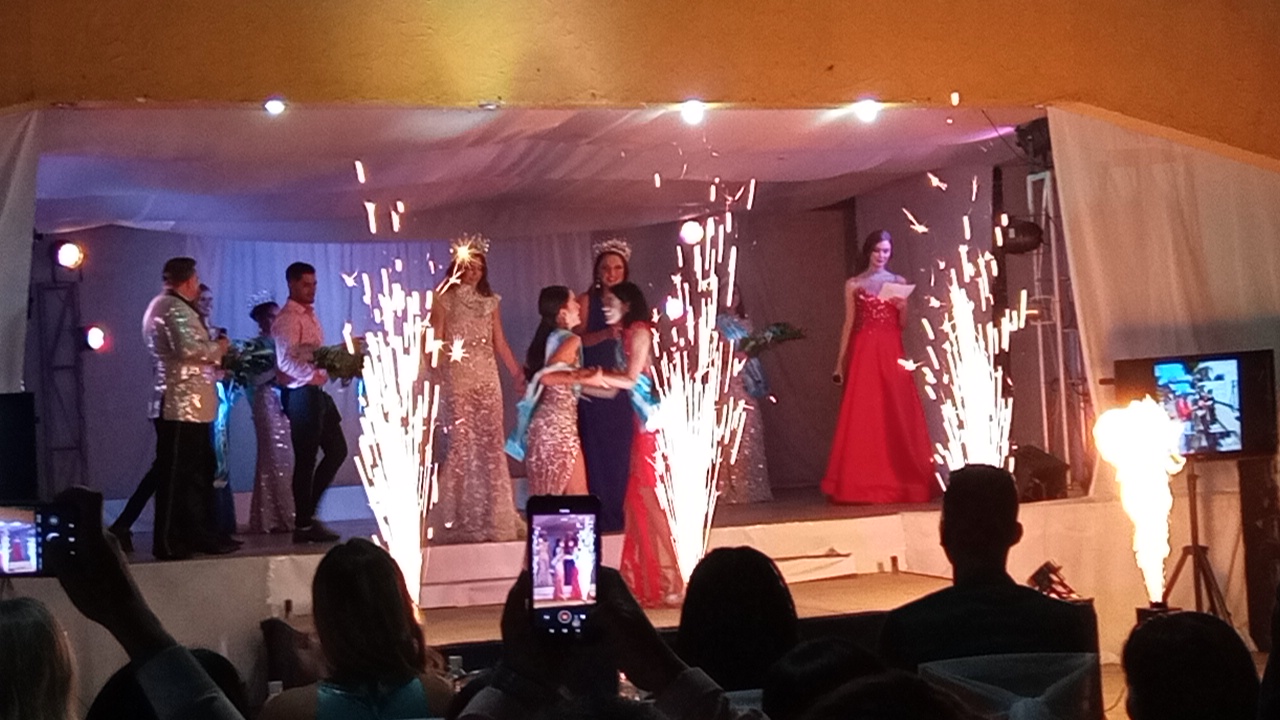 Hace un tiempo les comenté en este post que había asistido a un concurso de belleza, esa experiencia fue muy bonita. En ese mismo post comentaba que aquel evento era el preámbulo a la noche final que se finalmente se llevó a cabo la noche de ayer.
Some time ago I told you in this post that I had attended a beauty contest, that experience was very nice. In that same post I commented that that event was the preamble to the final night that finally took place last night.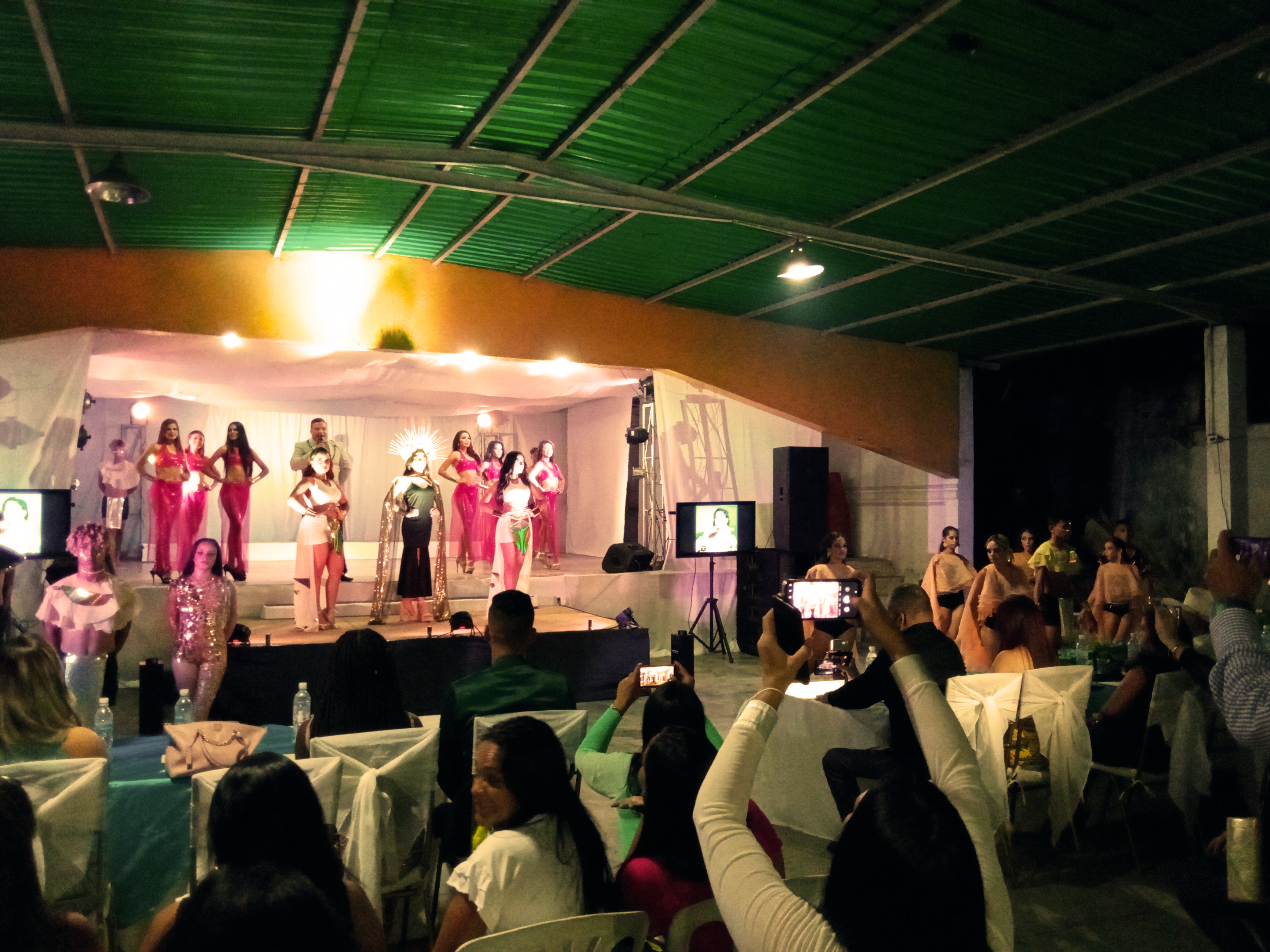 Este evento tenía cierto valor sentimental para mi ya que las chicas que competían en el eran niñas a las cuales fui conociendo a lo largo de todo este tiempo. Por semanas fui testigo del esfuerzo, la disciplina y el sacrificio que cada uno puso para llegar hasta donde llegaron, su noche mágica donde todas estas chicas dieron lo mejor de si.
Les cuento que fue un evento muy bien organizado llevado a cabo por uno de mis amigos a quien estuvimos apoyando constantemente. Este evento se trataba de la coronación de la reina de una institución educativa privada, por este motivo el evento estuvo enfocado en la belleza pero también en la integridad y otros valores que merecen ser admirados en cada mujer.
This event had a certain sentimental value for me because the girls who competed in it were girls whom I got to know throughout all this time. For weeks I witnessed the effort, discipline and sacrifice that each one of them put in to get to where they got to, their magical night where all these girls gave their best.
I tell you that it was a very well organized event carried out by one of my friends who we were constantly supporting. This event was about the coronation of the queen of a private educational institution, for this reason the event was focused on beauty but also on integrity and other values that deserve to be admired in every woman.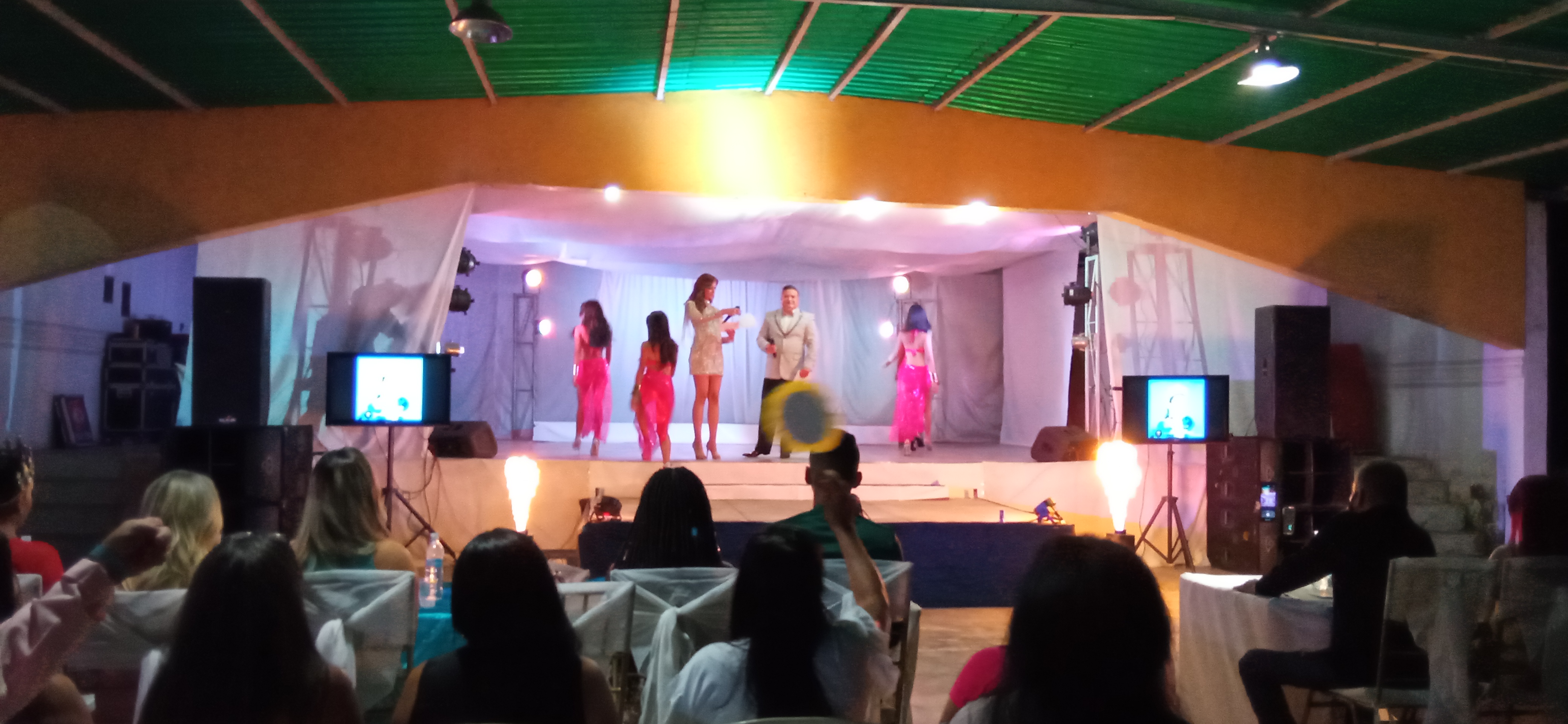 La noche estuvo llena de música, baile, luces, pirotecnia, risas, alegría, glamour, diversión y sana competencia ya que todos los estudiantes, representantes, profesores de la institución y el público en general estuvimos muy animados y dispuestos a disfrutar completamente de este evento, y en mi opinión así fue.
The night was full of music, dance, lights, pyrotechnics, laughter, joy, glamour, fun and healthy competition as all students, representatives, teachers of the institution and the general public were very animated and willing to fully enjoy this event, and in my opinion so it was.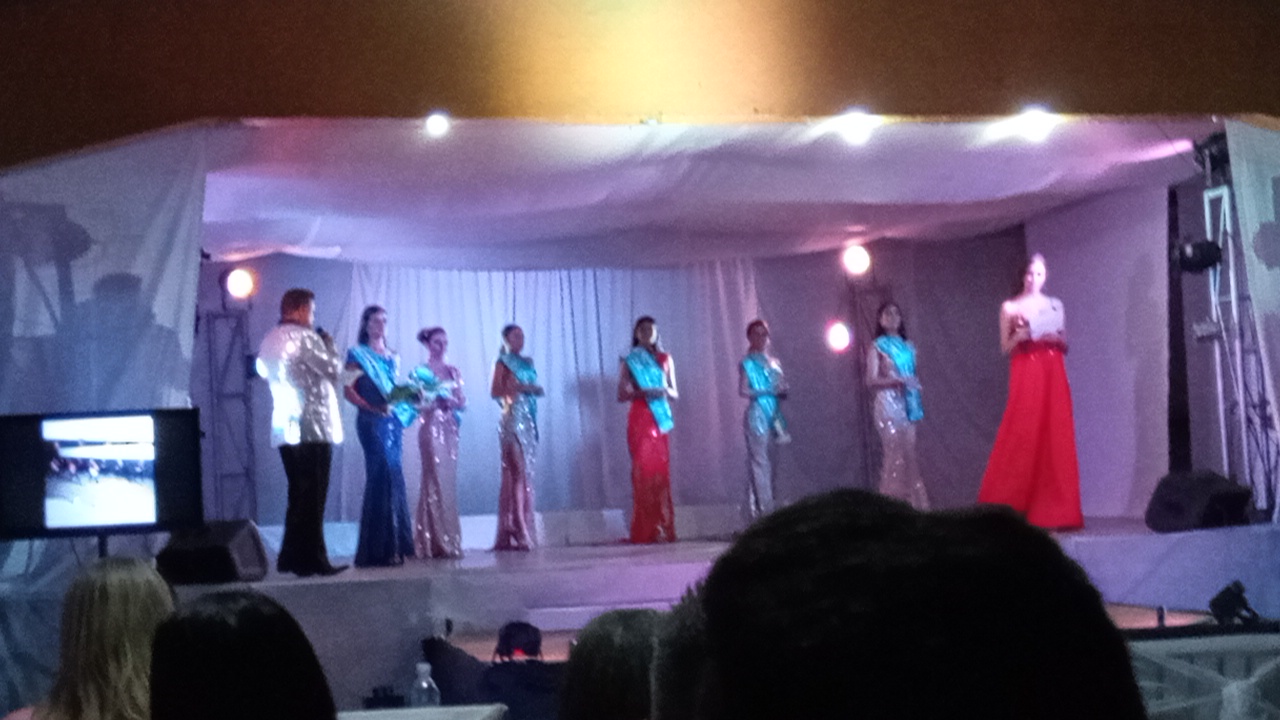 Con respecto a las chicas lo hicieron excelente, demostraron que cada una es muchísimo más que solo un aspecto físico, que están llenas de una gran voluntad para lograr lo que se propongan y que además pueden conquistar aquello que desean a base de carisma, inteligencia y disciplina.
En cada presentación, cada show y cada momento en el escenario dieron lo mejor de cada una, cautivando a todos los presentes con su talento y carisma. Verlas actuar de esa forma me llenó de orgullo pues fui testigo de todas las horas de esfuerzo y dedicación para llegar justo a ese momento.
They showed that each one of them is much more than just a physical aspect, that they are full of a great will to achieve whatever they want and that they can conquer what they want based on charisma, intelligence and discipline.
In every presentation, every show and every moment on stage they gave the best of each one of them, captivating everyone present with their talent and charisma. Seeing them perform in this way filled me with pride as I witnessed all the hours of effort and dedication to get to that moment.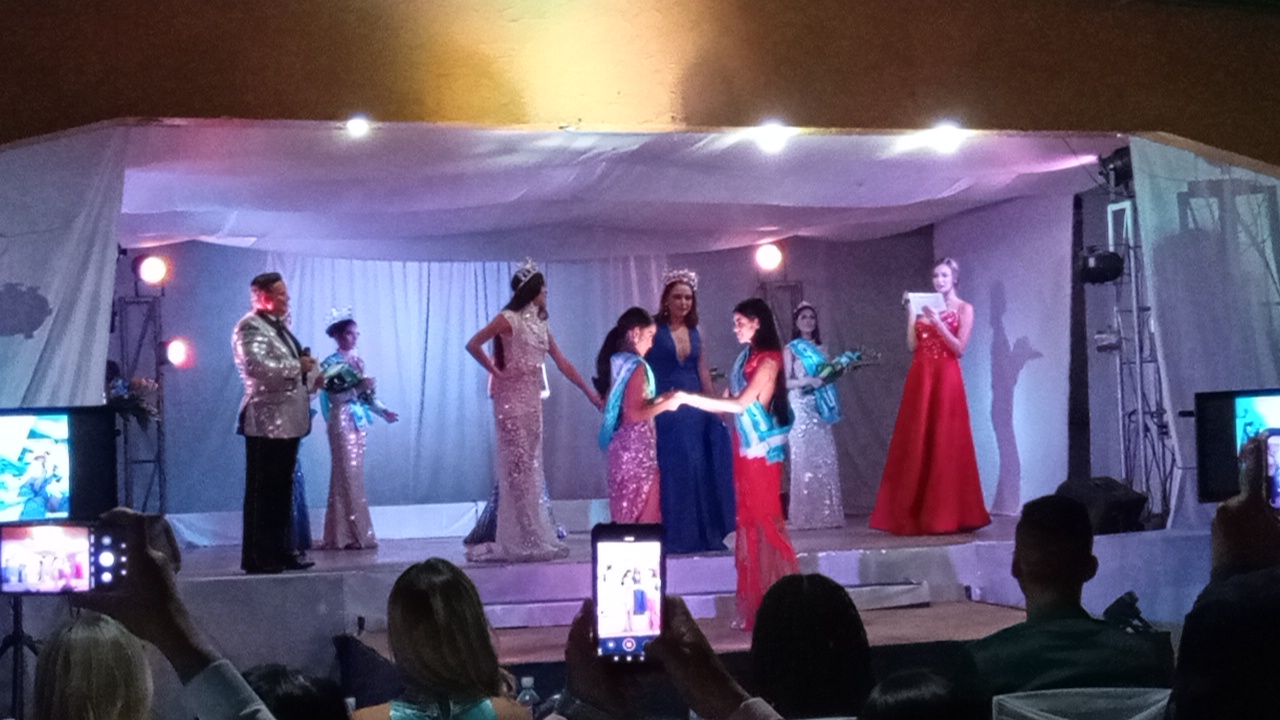 En general el evento fue lo que todos esperamos, un derroche de belleza, es cierto que aun la mentalidad de la sociedad sigue enfocada en la belleza como principal atractivo en este tipo de eventos, sin embargo hay algunos como este que están cambiando los paradigmas al darle valor y resaltar la personalidad, el talento, el carisma y las emociones de quienes participan en estos eventos.
Finalmente llegó el momento más esperado, la coronación al final de la noche, algo que me dejó cierto sabor amargo pues quería ver a todas las chicas triunfar, aunque para mi ya todas eran ganadoras, pero como en todo concurso solo puede haber un ganador.
In general the event was what we all expected, a waste of beauty, it is true that even the mentality of society is still focused on beauty as the main attraction in this type of events, however there are some like this that are changing the paradigms by giving value and highlighting the personality, talent, charisma and emotions of those who participate in these events.
Finally came the most awaited moment, the coronation at the end of the night, something that left me with a bitter taste because I wanted to see all the girls triumph, although for me they were all winners, but as in any contest there can only be one winner.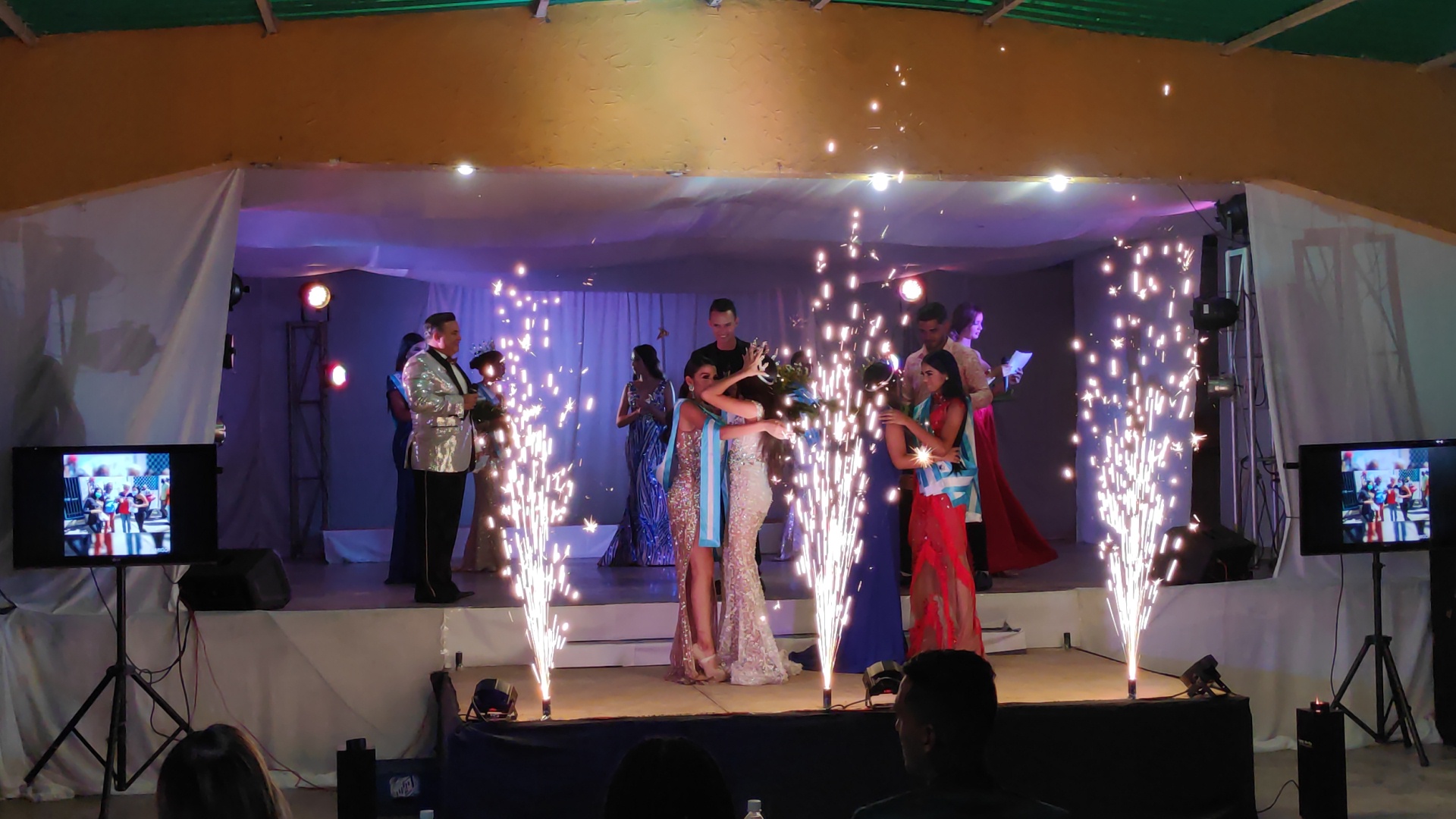 En este caso me sentí feliz por las chicas elegidas ganadoras porque sé lo bien que están preparadas. A mi parecer se cumplió el objetivo de la noche, destacar la integridad y el gran valor de estas chicas que se ganaron mucho más que una corona.
Para mi fue una noche maravillosa llena de mucha emoción y entretenimiento. Fue el resultado de tantas horas de trabajo y esfuerzo materializadas en un evento muy bien realizado. Al final de la noche nos sentimos satisfechos por la experiencia vivida y quedamos a la espera de un próximo evento similar.
In this case I was happy for the girls chosen as winners because I know how well prepared they are. In my opinion the objective of the night was fulfilled, to highlight the integrity and the great value of these girls who earned much more than a crown.
For me it was a wonderful night full of emotion and entertainment. It was the result of so many hours of work and effort materialized in a very well done event. At the end of the night we were satisfied with the experience and we are looking forward to a similar event in the future.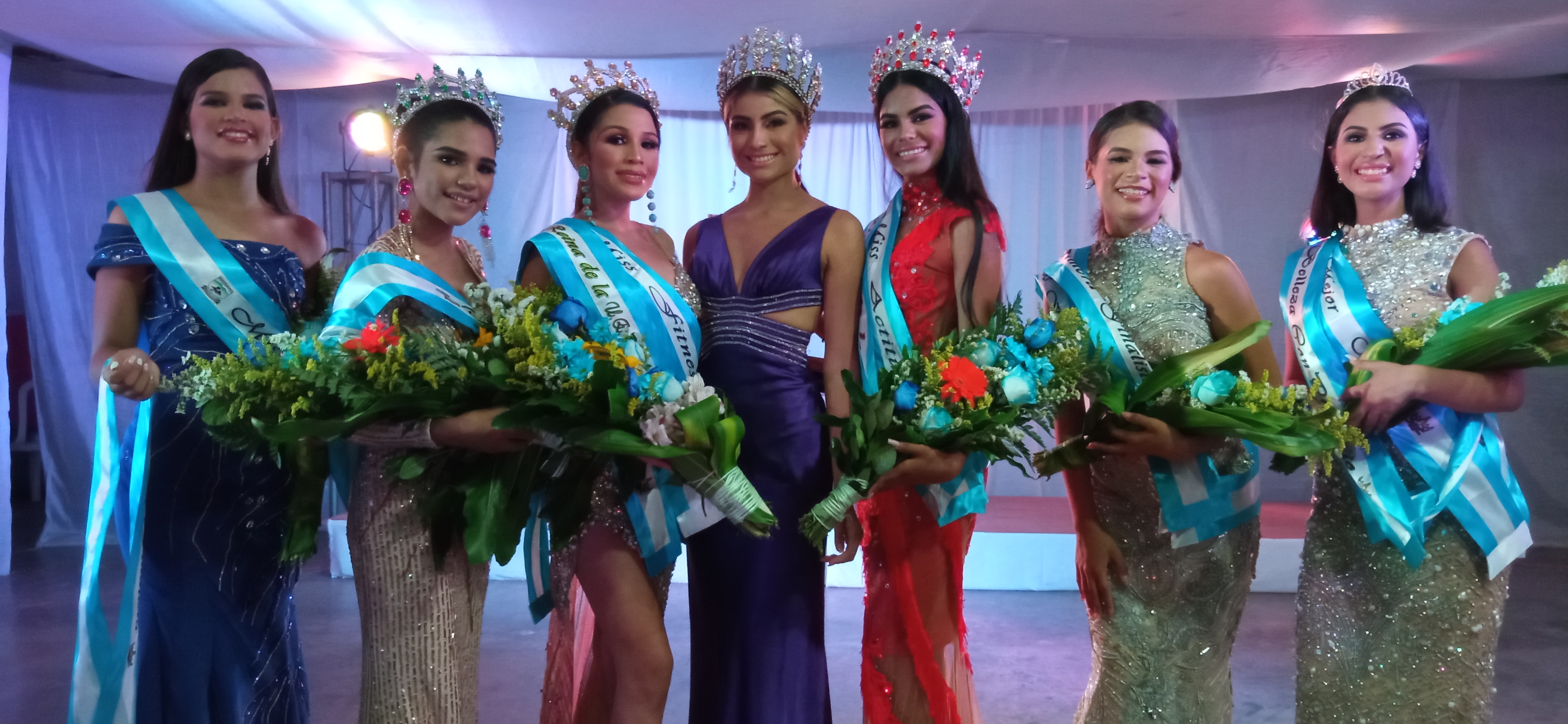 Y hasta aquí mis anécdotas amigos, espero que les hayan gustado. Ojalá me dejen leer sus impresiones en los comentarios. ¡Hasta pronto!
And so far my anecdotes friends, I hope you liked them. I hope you let me read your impressions in the comments, see you soon!

Contenido original. | Original content.

Translated with www.DeepL.com/Translator (free version)
---
---