[SPA | ENG] - Mis cosas favoritas de la época decembrina. | My favorite things about the holiday season.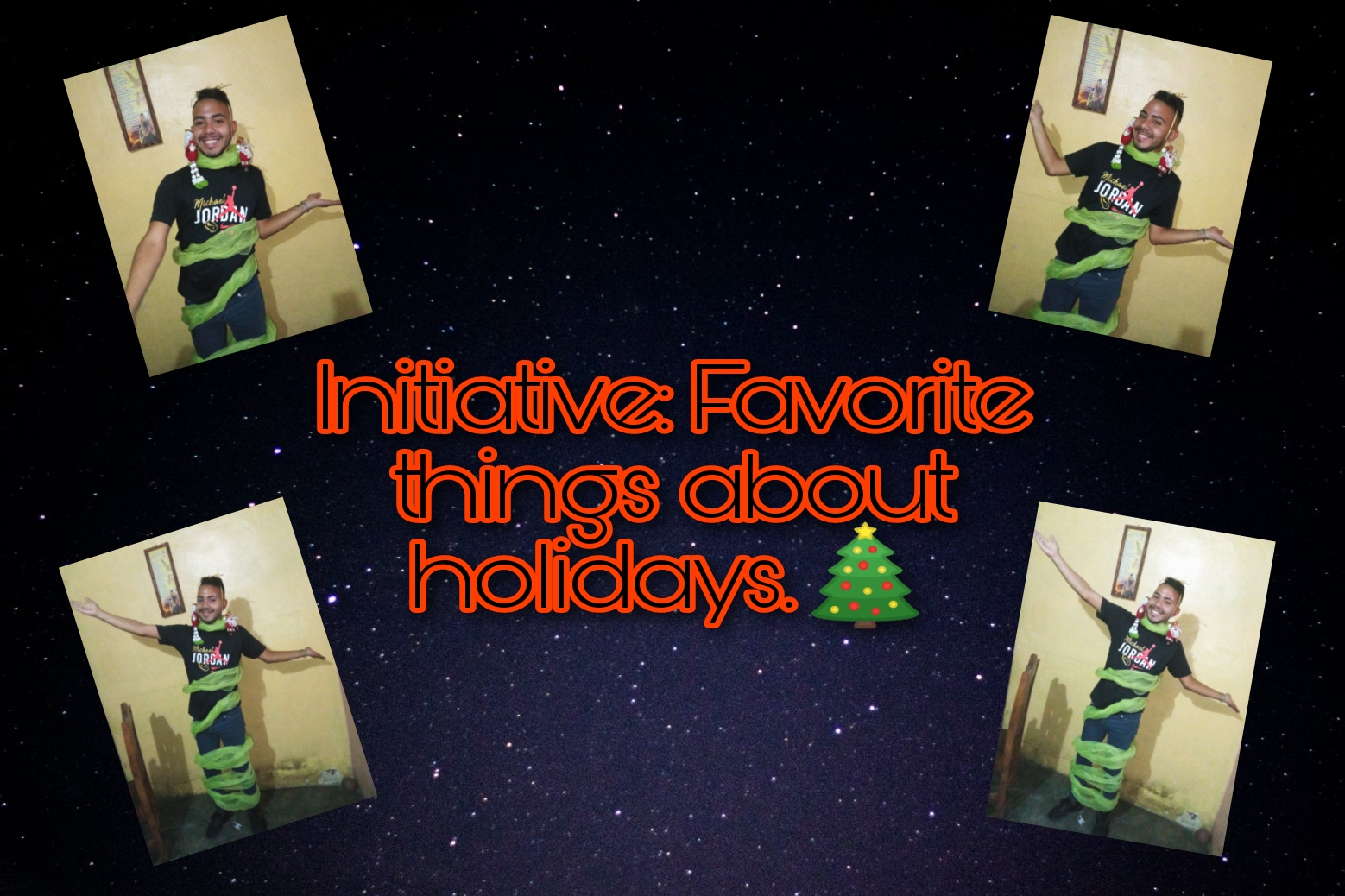 🎄Español🎄
Hola Hivers, feliz día a todos. Bienvenidos una vez más a mi blog. En esta ocasión quiero unirme a una iniciativa que encontré navegando en la plataforma.
Ya estamos ante las puertas de la mejor época del año para mi, la navidad, y como es costumbre en #Hive nos gusta crear el contenido más diverso y por supuesto que la navidad no será la excepción. Esta iniciativa fue creada por @carmenvmc y yo la encontré en el blog de @glowshine.
La navidad es una época que me encanta y es que trae consigo una magia inigualable que llena el ambiente de alegría y felicidad genuina, además en navidad aflora mucho más nuestro niño interior. Ahora les cuento que es lo que más me gusta de la navidad.
🎄English🎄
Hello Hivers, happy day to all. Welcome once again to my blog. This time I want to join an initiative that I found browsing the platform.
We are already at the gates of the best time of the year for me, Christmas, and as usual in #Hive we like to create the most diverse content and of course Christmas will not be the exception. This initiative was created by @carmenvmc and I found it on @glowshine's blog.
Christmas is a time that I love and it brings with it an unparalleled magic that fills the atmosphere with joy and genuine happiness, also at Christmas our inner child comes to the surface. Now I tell you what I like most about Christmas.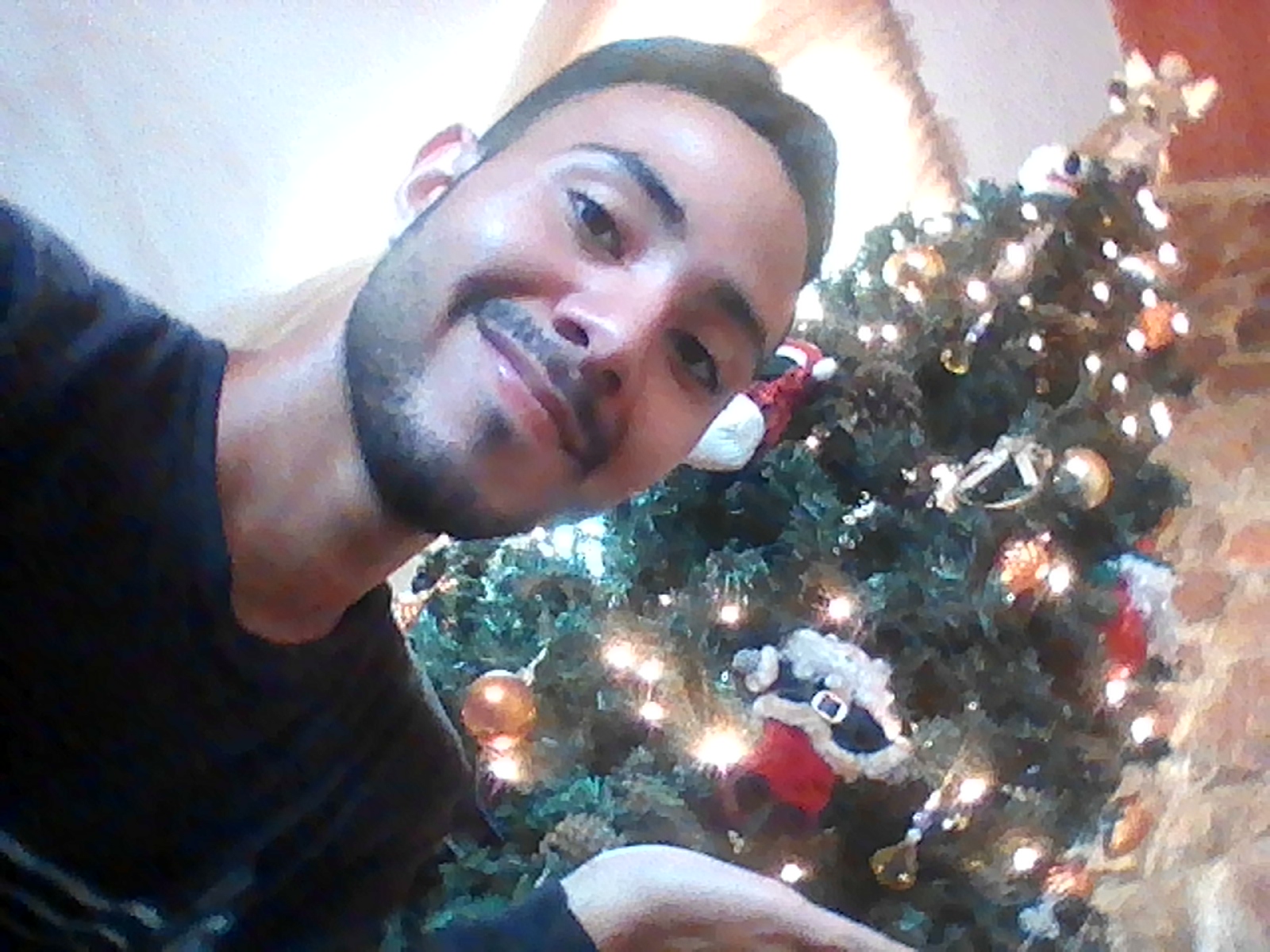 1.- El ambiente navideño. | The Christmas atmosphere.
Sé que esto es un poco ambiguo y no es muy específico pero cuando hablo de ambiente navideño me refiero a la alegría característica de la navidad, en esta época aflora el amor, la compasión, la hermandad y la buena actitud de las personas lo que hace que toda la energía sea más agradable.
La música navideña como las típicas gaitas venezolanas o los aguinaldos hacen que el ambiente sea mucho más festivo, esto sumado a la alegría de las personas hacen que esta época sea para mi la mejor.
I know this is a little ambiguous and not very specific but when I talk about Christmas atmosphere I mean the characteristic joy of Christmas, at this time of the year love, compassion, brotherhood and good attitude of the people which makes all the energy more pleasant.
Christmas music such as the typical Venezuelan bagpipes or aguinaldos make the atmosphere much more festive, this added to the joy of the people make this time of the year the best for me.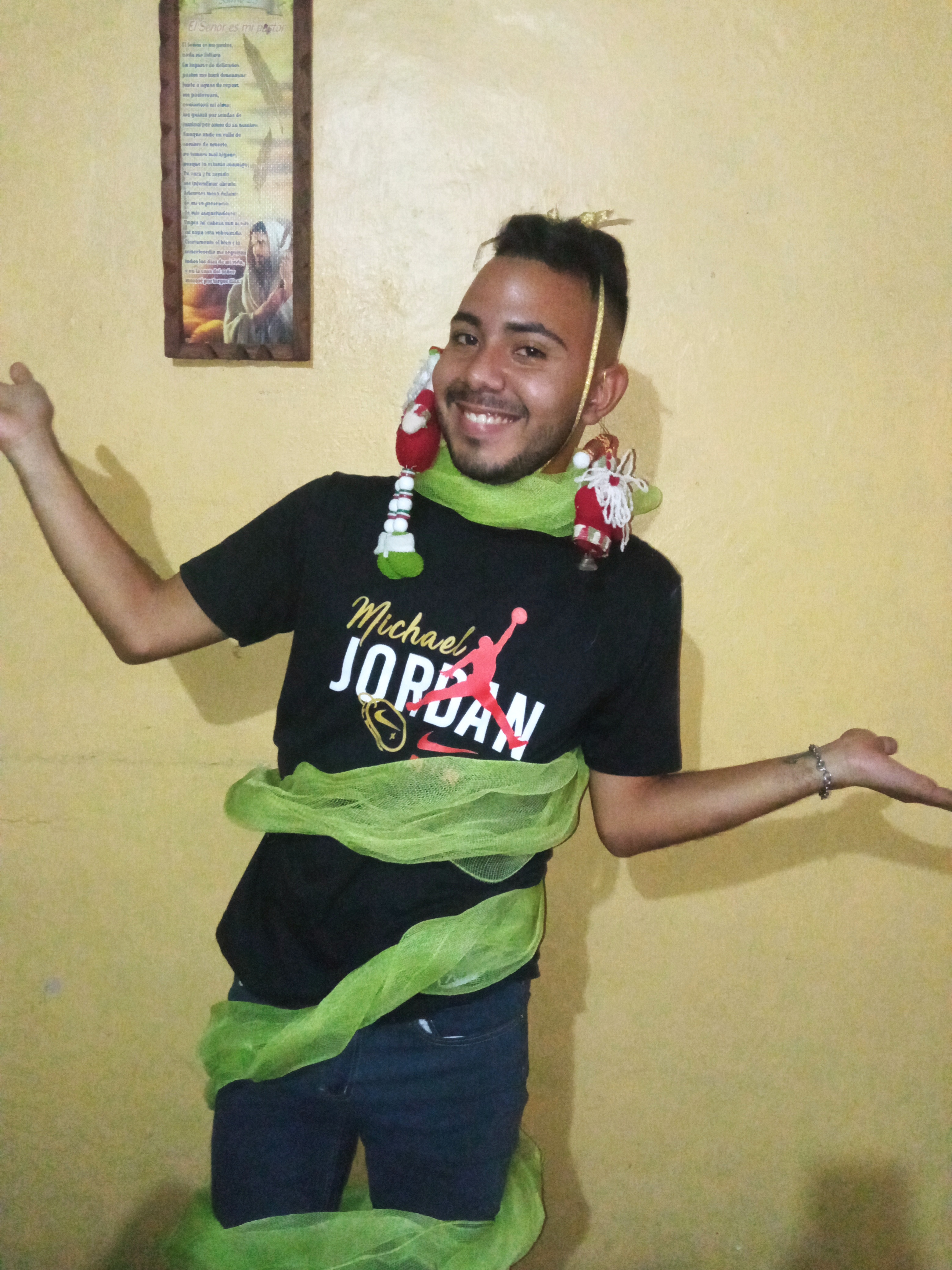 2.- La decoración navideña. | Christmas decorations.
Algo que adoro de la navidad es toda la decoración temática que se suele usar en esta época, adoro decorar el árbol de navidad, colocar luces led en la fachada de la casa o elaborar las coronas de pino para darle un ambiente navideño al hogar.
Toda esta decoración me lleva a mi época de niño y me hace sentir festivo al máximo, adoro tanto esto de la navidad que incluso cuando llega el momento de quitar toda la decoración me niego a hacerlo.
Something I love about Christmas is all the thematic decoration that is usually used at this time, I love to decorate the Christmas tree, put LED lights on the front of the house or make pine wreaths to give a Christmas atmosphere to the home.
All this decoration takes me back to my childhood and makes me feel festive to the fullest, I love Christmas so much that even when it's time to remove all the decorations I refuse to do it.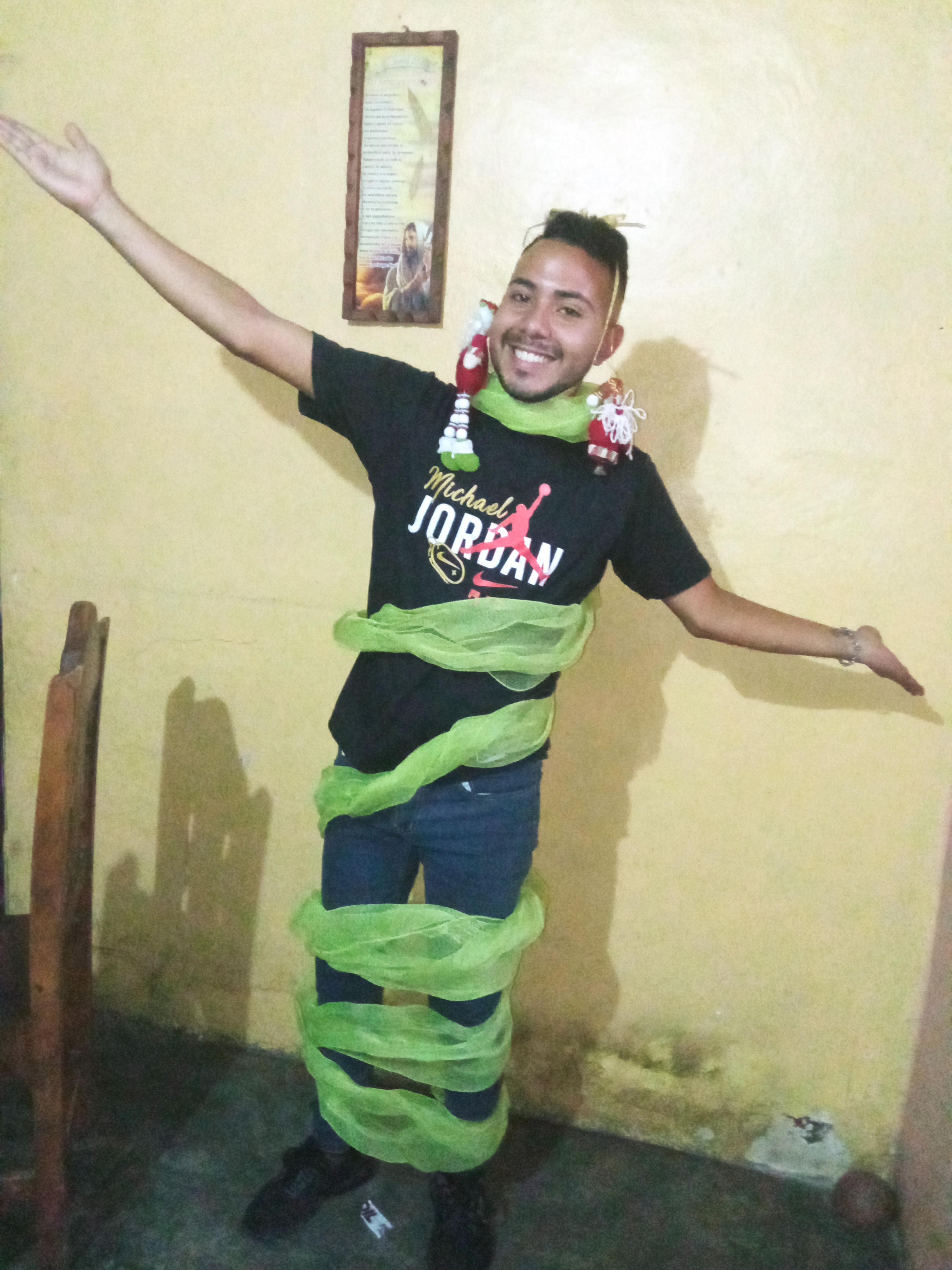 3.- La comida. | The food.
Si hay algo característico de la navidad es la abundancia que hay en las mesas durante esta época del año, esto para mi es lo mejor ya que me gusta comer mucho. La comida navideña es de la mejor y no solo por la abundancia sino por el amor y el cariño con el que se prepara.
Pan de jamón, hallacas, asado negro, ensalada de gallina, dulce de lechosa y muchos otros platos deliciosos que abundan en la mesa venezolana hacen de esta época un verdadero festín.
If there is something characteristic of Christmas is the abundance on the tables during this time of the year, this for me is the best thing since I like to eat a lot. Christmas food is the best and not only because of the abundance but also because of the love and affection with which it is prepared.
Pan de jamón, hallacas, asado negro, chicken salad, dulce de lechosa and many other delicious dishes that abound on the Venezuelan table make this time of the year a true feast.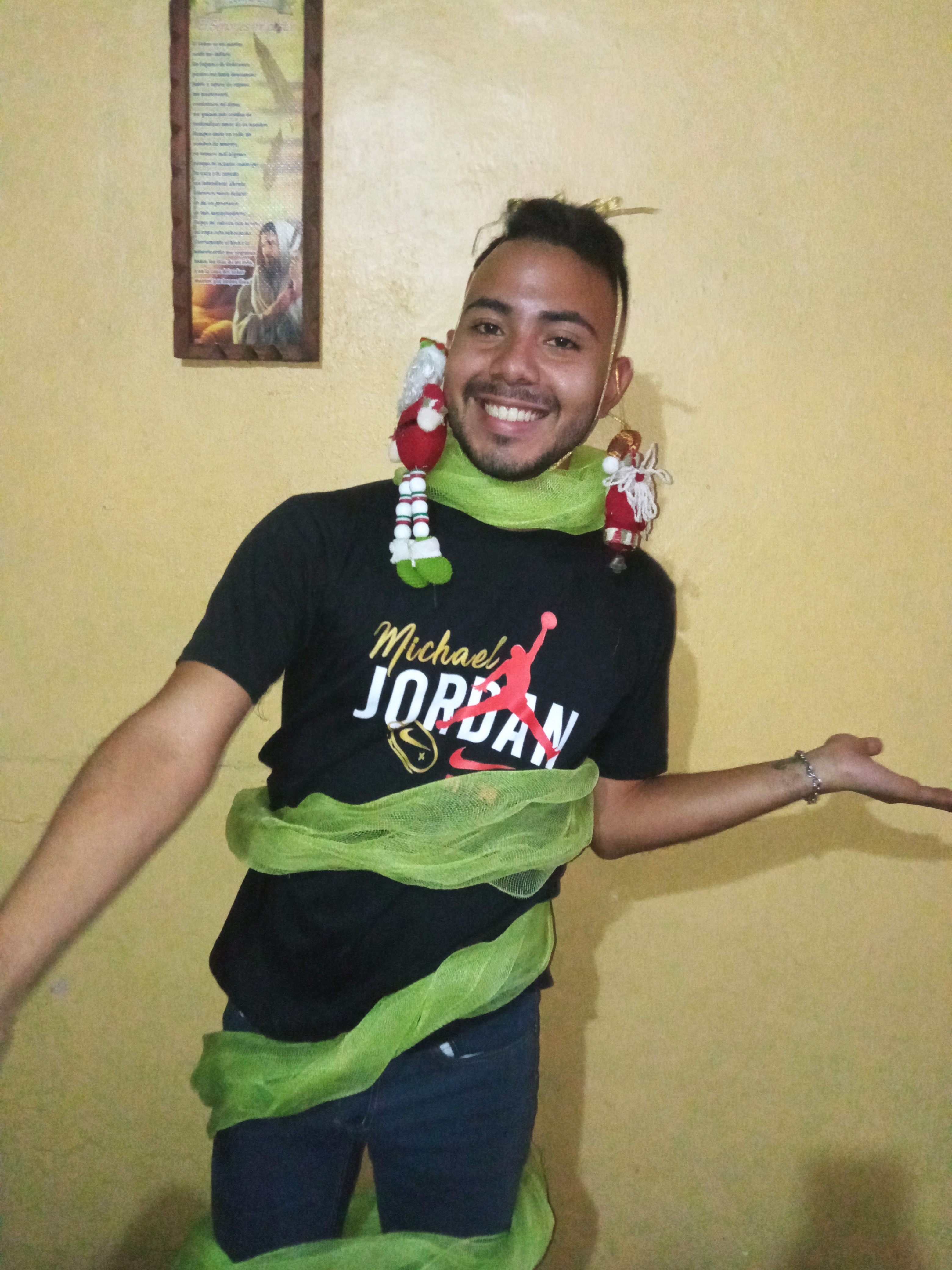 4.- La magia de la navidad. | The magic of Christmas.
En definitiva esta es una de las mejores cosas de la navidad, eso que a mi y a muchas otras personas nos gusta llamar "la magia de la navidad". En mi caso uso esta frase para referirme a la humanidad, la hermandad, la nobleza y la solidaridad que aflora especialmente en esta época en las personas.
Con esto se demuestra que todo es mucho mejor cuando nos preocupamos por quienes nos necesitan, pero sobre todo cuando hacemos algo por ello.
This is definitely one of the best things about Christmas, what I and many other people like to call "the magic of Christmas". In my case I use this phrase to refer to humanity, brotherhood, nobility and solidarity that emerges especially at this time in people.
This shows that everything is much better when we care about those who need us, but especially when we do something for them.
Y hasta aquí las cosas que más me gustan de la navidad, aunque si les soy sincero siento que me estoy quedando corto ya que en realidad son muchas cosas. Espero que les haya gustado, ¡hasta pronto!
And here are the things I like most about Christmas, although if I'm honest I feel that I'm falling short because in reality there are many things. I hope you liked it, see you soon!

Contenido original. | Original content.

Translated with www.DeepL.com/Translator (free version)
---
---