Initiative to talk about Hive. | Iniciativa para hablar de Hive. 🚀 - [SPA | ENG]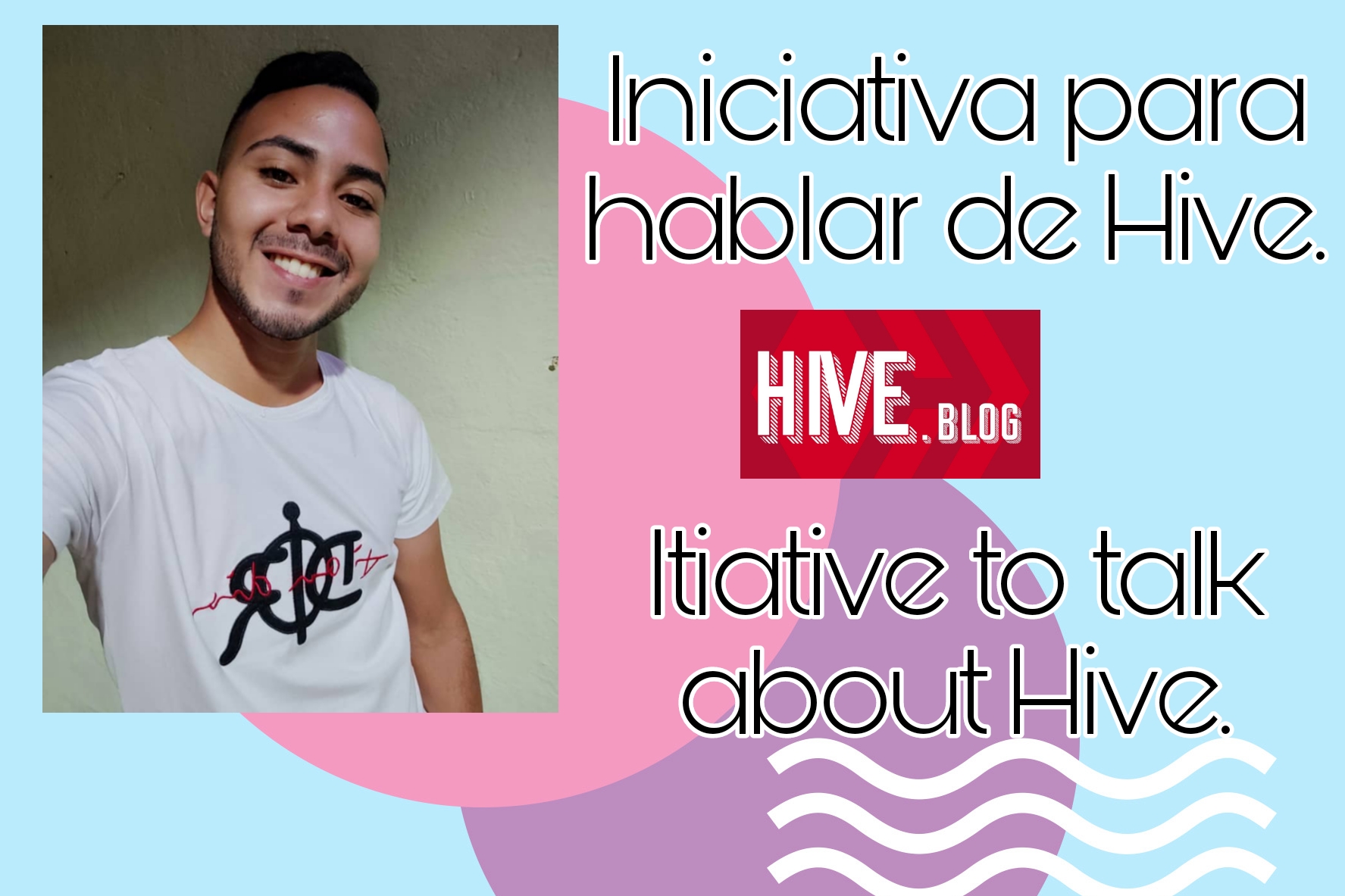 Imagen propia editada en Picsart. | Own image edited in Picsart.
Hola mi querida comunidad de Hive, bienvenidos a mi blog. Seguimos compartiendo ese contenido característico que hace de nuestra colmena la mejor red social de creación de contenido original. Precisamente sobre la colmena va mi post de hoy.
Hace unos momentos me topé con el post de @nathyortiz, una Hiver muy entusiasta de esta plataforma al igual que yo. Su publicación me llamó mucho la atención porque trataba sobre nuestra plataforma y lo maravillosa que es, siguiendo la iniciativa creada por @brujita18.
En muchas ocasiones he hablado de lo maravilloso que es poder ser parte de esta colmena y sinceramente no me cansaré de hacerlo, por eso me encanta toparme con posts como los de @nathyortiz y atender a las iniciativas como estas que buscan promover los valores que hacen geniales a nuestra colmena, y por esa razón hoy decido unirme y contar mi experiencia y sentimientos.
Hello my dear Hive community, welcome to my blog. We continue to share that characteristic content that makes our hive the best social network for creating original content. Precisely about the hive is my post today.
A few moments ago I came across @nathyortiz's post, a Hiver very enthusiastic about this platform just like me. Her post really caught my attention because it was about our platform and how wonderful it is, following the initiative created by @brujita18.
On many occasions I have talked about how wonderful it is to be able to be part of this hive and honestly I won't get tired of doing it, that's why I love to come across posts like @nathyortiz's and attend to initiatives like these that seek to promote the values that make our hive great, and for that reason today I decide to join and tell my experience and feelings.

¿Qué ha significado para ti, llegar a hive? / What has it meant to you, getting to hive?
Una de las mejores experiencias de mi vida pues me ha permitido encontrar un espacio propio donde puedo ser yo mismo, donde me puedo expresar plenamente sin miedo a la censura o a ser juzgado, "un lugar" donde a pesar de no mantener contacto físico con los demás usuarios se siente la empatía que abunda en esta colmena.
Hive me ha cambiado la vida y se ha vuelto parte de ella, existe un antes y un después en mi vida gracias a esta plataforma pues ha trascendido mucho hasta el punto de ser parte de mi día a día. Esta plataforma no solo me ha aportada recompensas económicas sino que su mayor aporte para mí ha sido a nivel personal e interior, y ese logro es de toda la comunidad de #Hive.
One of the best experiences of my life because it has allowed me to find my own space where I can be myself, where I can express myself fully without fear of censorship or being judged, "a place" where despite not maintaining physical contact with other users you can feel the empathy that abounds in this hive.
Hive has changed my life and has become part of it, there is a before and after in my life thanks to this platform because it has transcended a lot to the point of being part of my daily life. This platform has not only brought me economic rewards but its greatest contribution for me has been on a personal and inner level, and that achievement is of the entire #Hive community.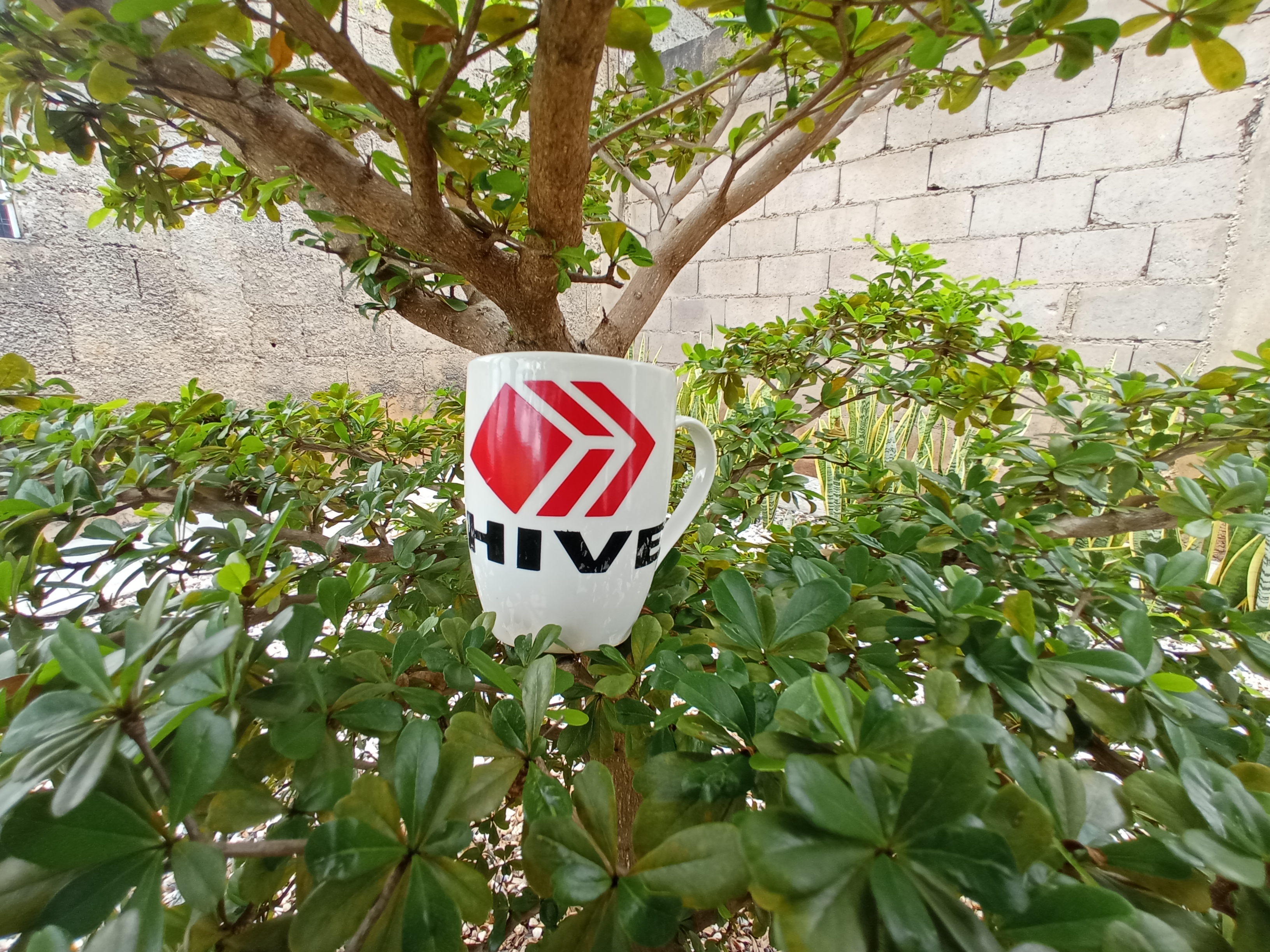 ¿Qué es lo que más te gusta de hive? / What do you like most about hive?
Definitivamente la capacidad que tiene esta plataforma, y sus usuarios, para evolucionar constantemente y mantenerse en la cima siendo ejemplo de RRSS y del excelente uso que hacemos de la #blockchain. Por otra parte me encanta la cercanía y la empatía que existe entre quienes formamos esta colmena, haciéndonos olvidar de esa barrera física que existe en este medio digital.
No puedo dejar de hablar del aporte emocional que me brinda #Hive. Es una sensación maravillosa la que me deja esta plataforma cada vez que comparto mi contenido, cuando disfruto del contenido de otros usuarios e incluso cuando libero mis pensamientos y emociones dentro de esta colmena y son tan bien recibidos, eso no tiene precio.
Definitely the ability of this platform, and its users, to constantly evolve and stay on top being an example of RRSS and the excellent use we make of the #blockchain. On the other hand, I love the closeness and empathy that exists between those of us who form this hive, making us forget about that physical barrier that exists in this digital medium.
I can't stop talking about the emotional contribution that #Hive gives me. It is a wonderful feeling that this platform leaves me every time I share my content, when I enjoy the content of other users and even when I release my thoughts and emotions within this hive and they are so well received, that is priceless.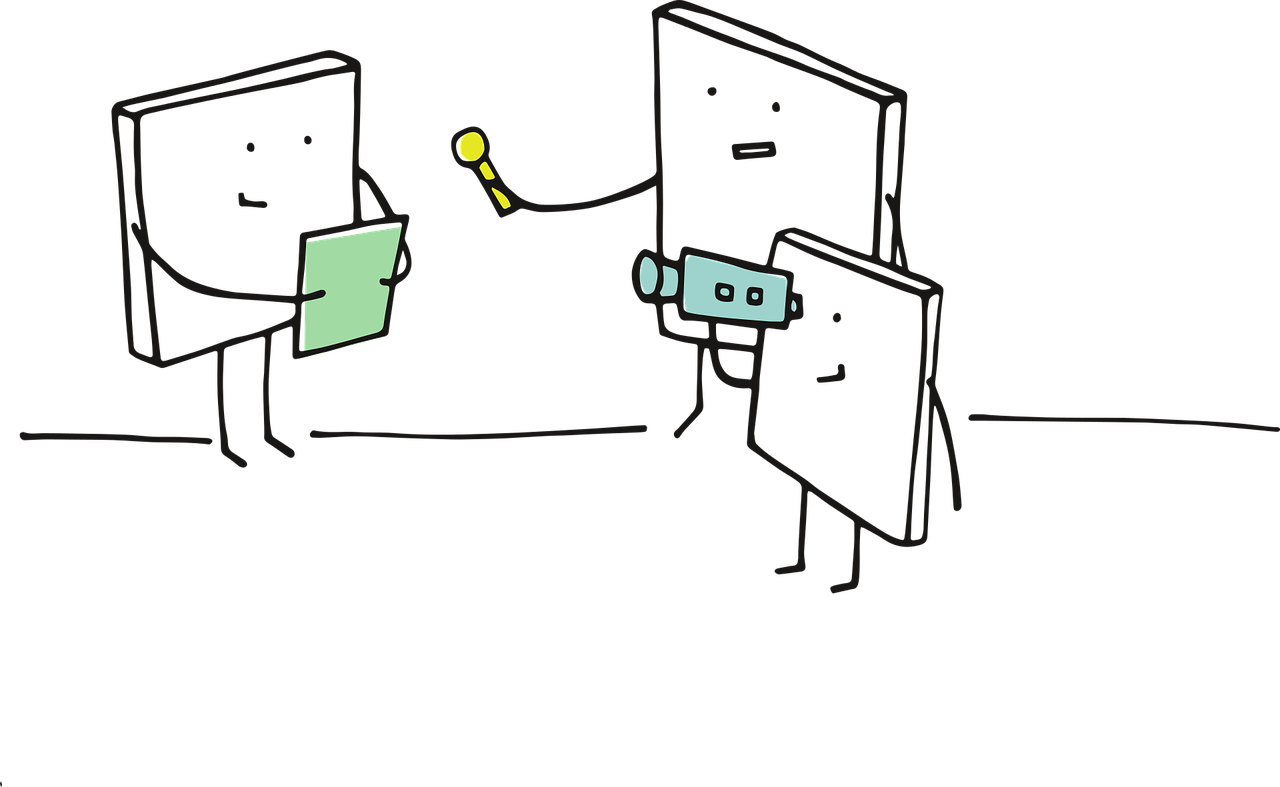 Pixabay
¿Qué es lo que más te emociona en hive? / What excites you most about hive?
Ser testigo y además participe del como cada día nuestra plataforma sigue creciendo y se consolida como una de las mejores RRSS para la creación de contenido original. Hive está llegando a un punto donde se convierte en referencia para quienes se dedican a crear contenido de valor y todo eso es gracias a nosotros, sus miembros, o mejor dicho, la familia Hive, quienes día a día aportamos nuestro grano de arena para llevar a esta plataforma hasta la luna.
Ahora que hemos rozado la luna seguimos haciendo un esfuerzo mucho mayor pues nuestra nueva meta es aún más grande, tras la luna existe un universo entero de posibilidades y es ahí a donde queremos llegar. Nadie puede dudar de la emoción, el esfuerzo, la creatividad y la unión de la que somos ejemplo los #Hivers.
Witnessing and also participating in how every day our platform continues to grow and consolidate itself as one of the best RRSS for the creation of original content. Hive is reaching a point where it becomes a reference for those who are dedicated to creating valuable content and all this is thanks to us, its members, or rather, the Hive family, who every day contribute our grain of sand to take this platform to the moon.
Now that we have grazed the moon we continue to make a much greater effort because our new goal is even bigger, behind the moon there is a whole universe of possibilities and that is where we want to go. No one can doubt the excitement, effort, creativity and togetherness that we #Hivers exemplify.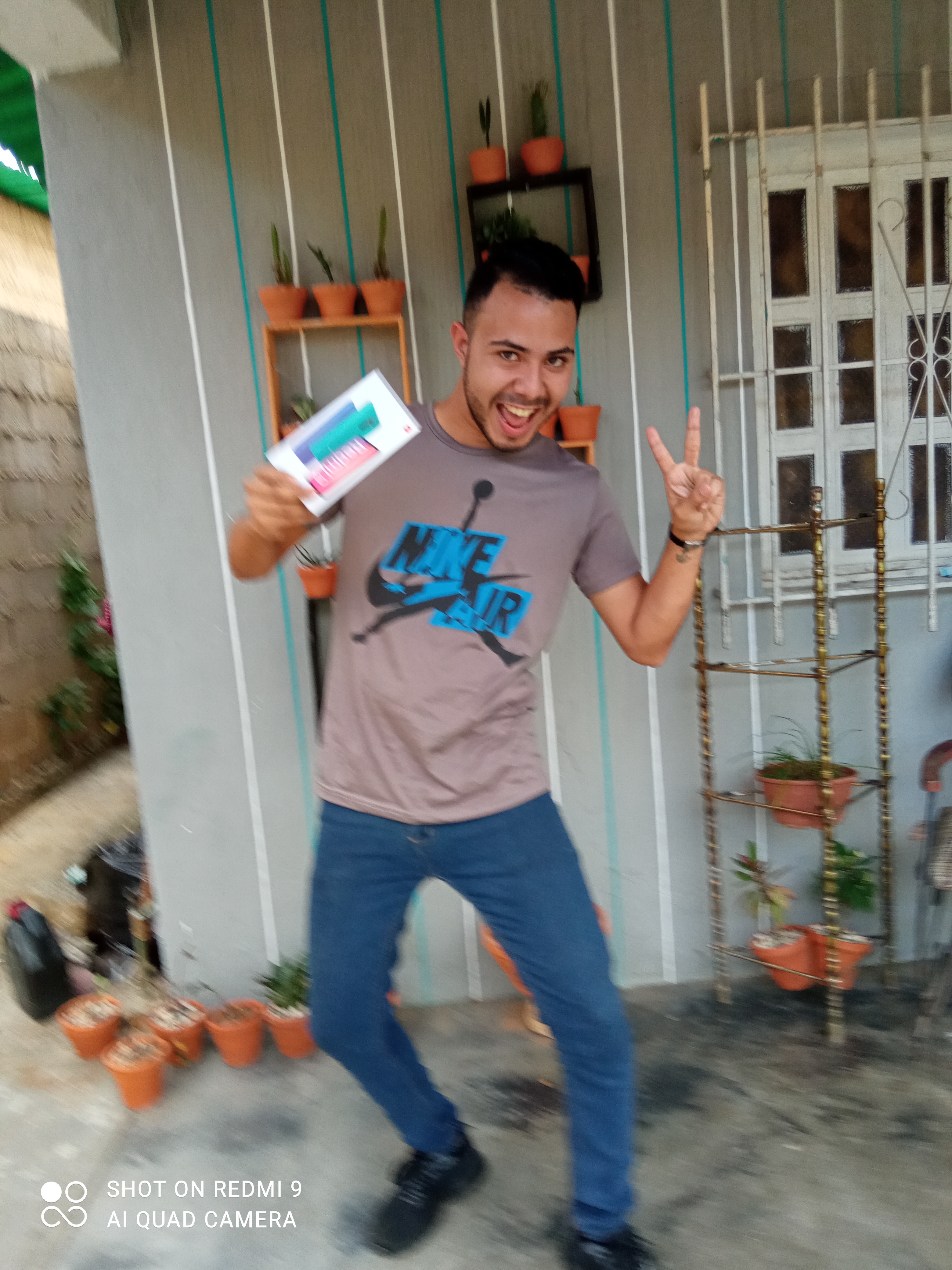 ¿Qué sientes cuando por cualquier motivo no puedes publicar? / What do you feel when for whatever reason you can't publish?
Me siento incompleto, vacío e incluso frustrado. Son sensaciones incomodas con las que he aprendido a convivir pues algo tan satisfactorio y valioso para mí como lo es #Hive no debería hacerme sentir así, aunque entiendo que a veces las circunstancias son inevitables.
Sin embargo entiendo que esto pasa cuando uno se involucra tanto en algo, o cuando eso adquiere tanto valor para uno y a lo que se la ha tomado tanto sentido de pertenencia, que es lo que me ha pasado a mí con esta plataforma. Por eso siempre hago el mayor de mis esfuerzos para mantenerme al día en esta colmena.
I feel incomplete, empty and even frustrated. These are uncomfortable feelings that I have learned to live with because something as satisfying and valuable to me as #Hive is should not make me feel that way, although I understand that sometimes circumstances are unavoidable.
However, I understand that this happens when you get so involved in something, or when it acquires so much value for you and to which you have taken so much sense of belonging, which is what has happened to me with this platform. That's why I always make the greatest of my efforts to keep up with this hive.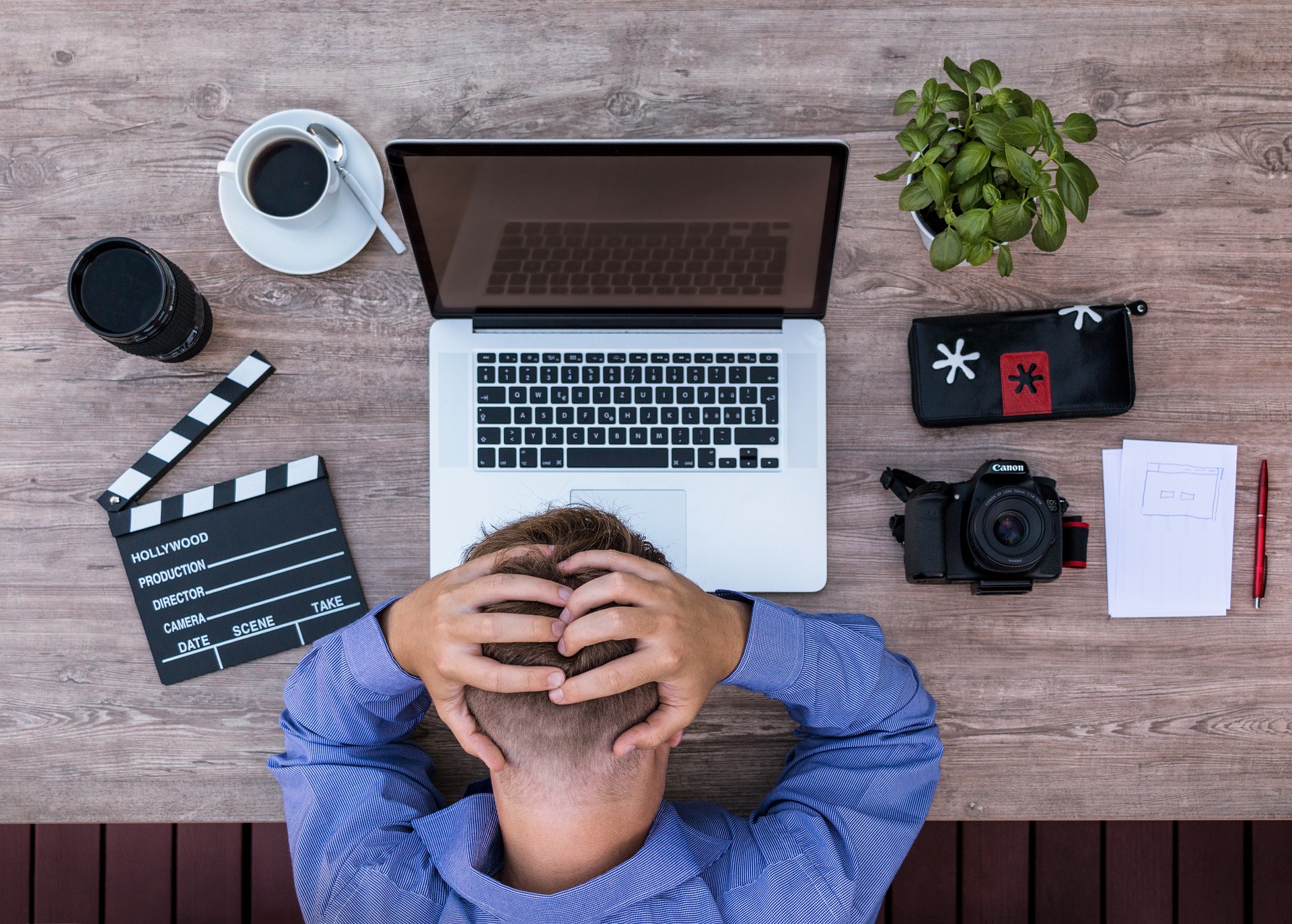 Pixabay
¡Hive es para ti! / Hive is for you!
Quizás este post solo lo lean usuarios de la plataforma, pero nunca se sabe... Si tú que me estás leyendo por alguna razón no te has unido a la comunidad de #Hive, quizás estás buscando, como yo, un lugar donde expresar tus ideas y emociones, un lugar donde compartir tu talento o tus oficios, o simplemente quieres monetizar tu contenido de la mejor manera, entonces #Hive es la plataforma indicada para ti.
No somos solo una red social, somos una comunidad, una familia, la mejor plataforma con los usuarios más creativos, comprometidos y empáticos. ¡Únete y descubre las mieles que esta colmena tiene para ofrecerte!
Maybe this post will only be read by users of the platform, but you never know.... If you who are reading me for some reason have not joined the #Hive community, maybe you are looking for, like me, a place to express your ideas and emotions, a place to share your talent or your crafts, or just want to monetize your content in the best way, then #Hive is the right platform for you.
We are not just a social network, we are a community, a family, the best platform with the most creative, engaged and empathetic users, join us and discover the honeys that this hive has to offer you!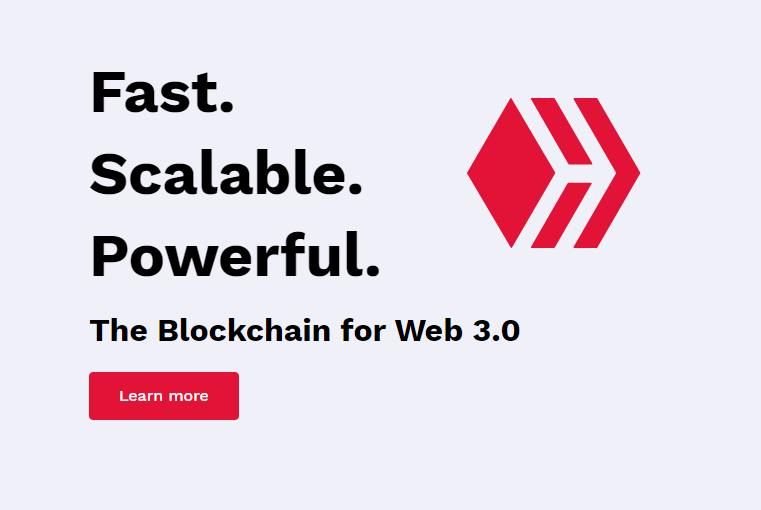 Source
---

Contenido original. | Original content.

Translated with www.DeepL.com/Translator (free version)
---
---