Rookie Mistake Is My Middle Name!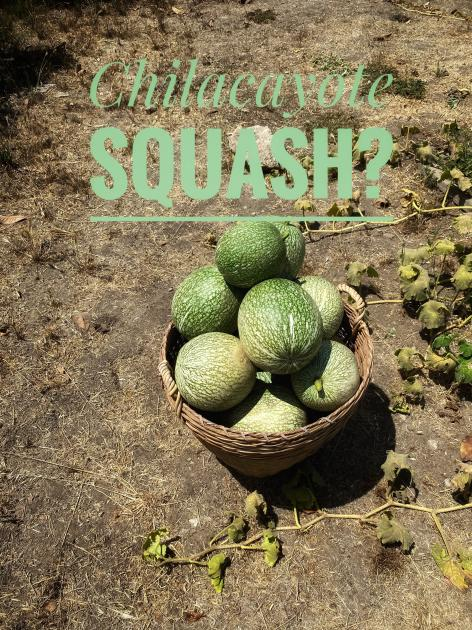 Well fellow gardeners of Hive, looks like I have learned something else with this garden I have been working on for roughly 4 months. Know what the heck it is your are actually growing! I was sure I had watermelon growing, since I did compost it, and all. But I forgot about another melon I composted. It was one that I found here at work, that a customer left behind. Yeah they leave behind the most random crap. Sometimes good, sometimes even great, but most of the time it is garbage, like food! Then they wonder why they have a mice problem. But yeah so what I have been growing has turned out to be a specialty squash, called Chilacayote Squash.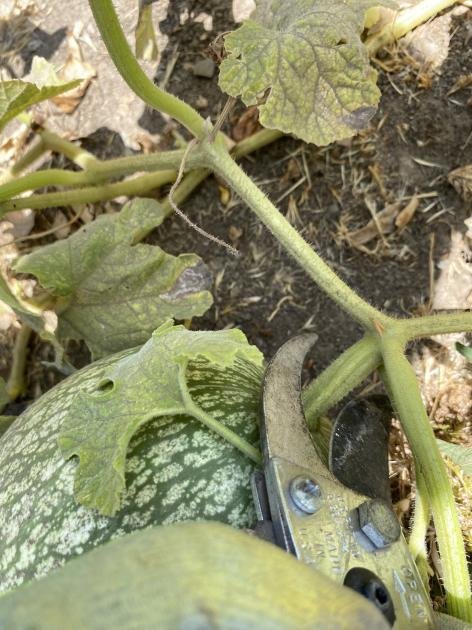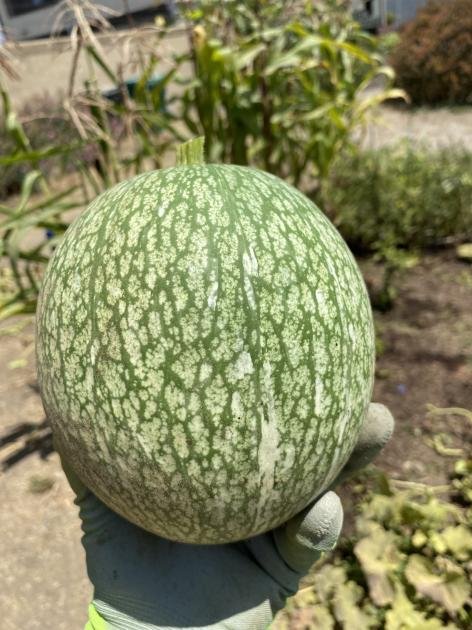 ---
But really not a total loss. Sure it is not as sexy as a big juicy watermelon. It will be put to great use. Perhaps some soup is in my near future;)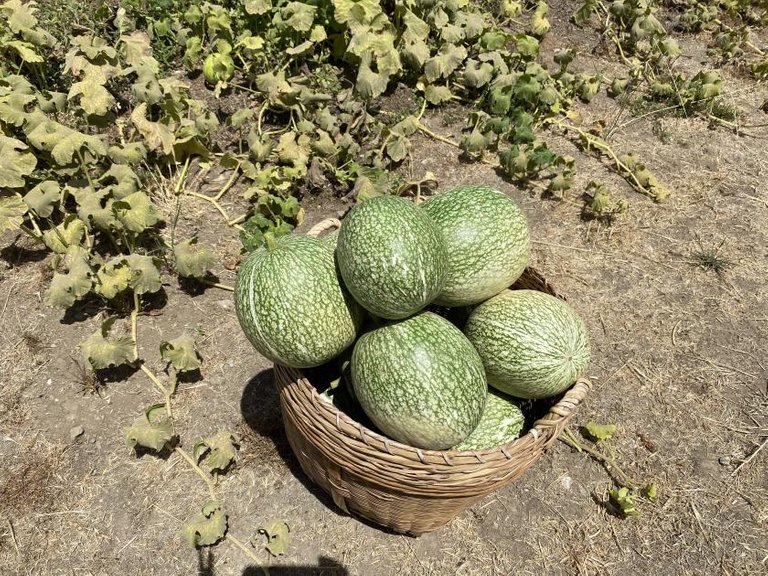 We have also been gifting these out, and to my surprise a lot of people love this type of Squash! So hey that is worth the effort in my book.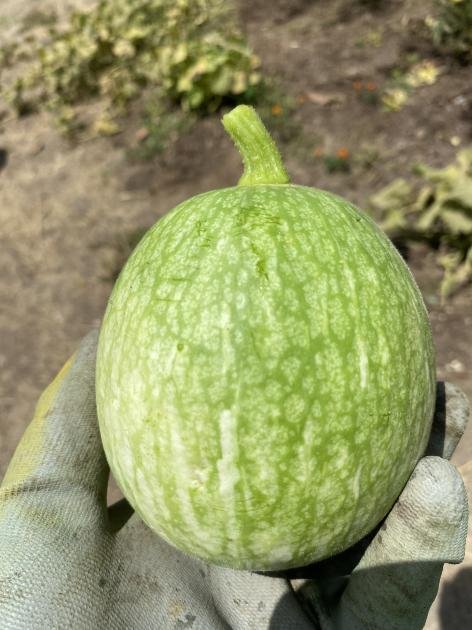 Reading up on it, the skin is rock hard when mature, but when it is young it can be eaten, and used in different ways Vs the more mature ones. Luckily I had one rogue one growing, and will get to experience it like this, and not cut my finger trying to cut through a bigger one! Yes they really are rock hard.
So now that these are done, time to clean up, and focus on the rest of what I have growing.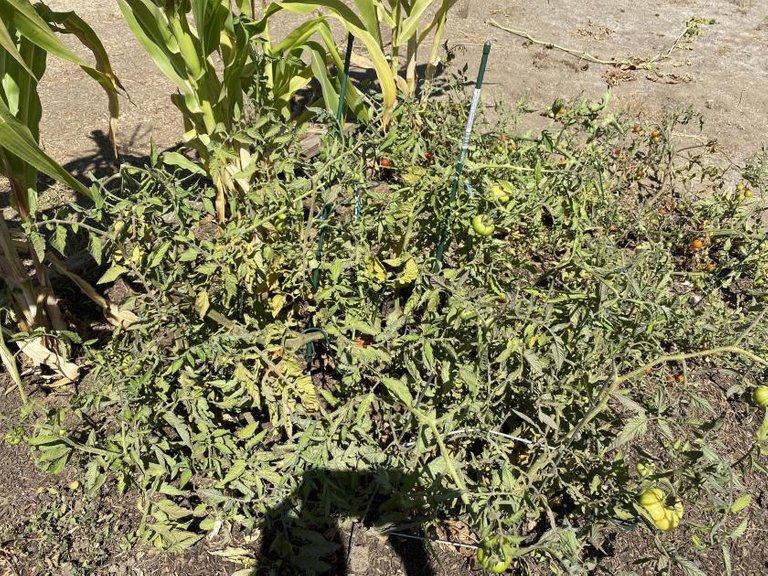 Like my Tomatoes! I actually took the time to stake them up, since I no longer have my cannabis staked up. Just trying to cut corners, and not spend any $ on this. In fact I even have the same scissors I use to trim my cannabis from when I first started growing! Even have a lot of old Solo Cups. That is one thing I hate is to be wasteful. Which is why you think I would of went to Living Soil a long time ago, but that is a whole other story for a different day.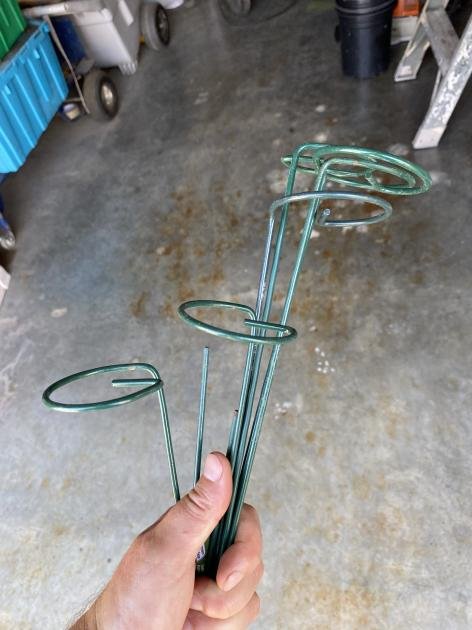 ---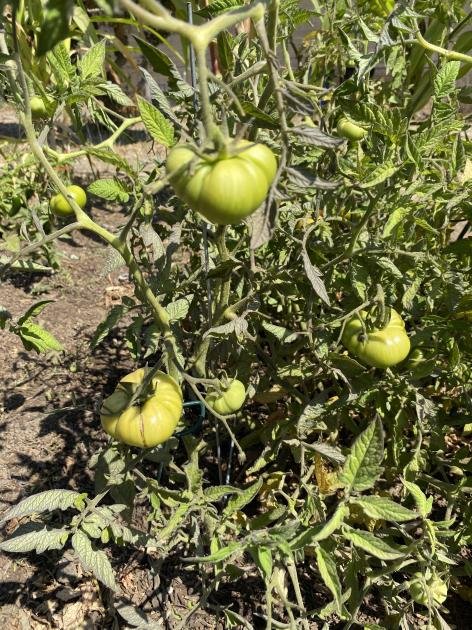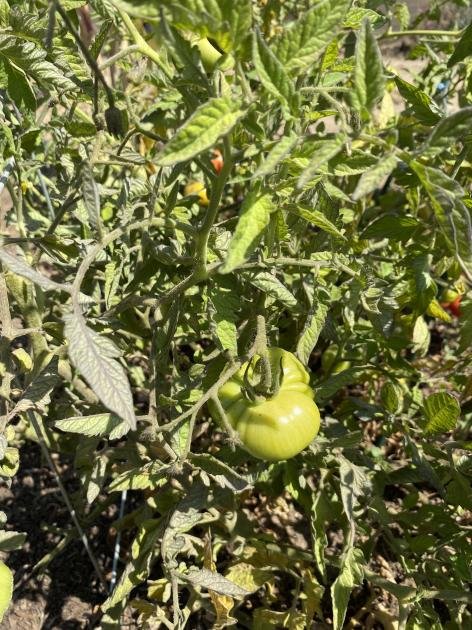 ---
After staking them up I have noticed an increase in production. These plants really need a support system, and never should of been so cheap, and lazy to put one from the start. But hey these will be used to be thrown at a comedian who bombs on stage. Am I right?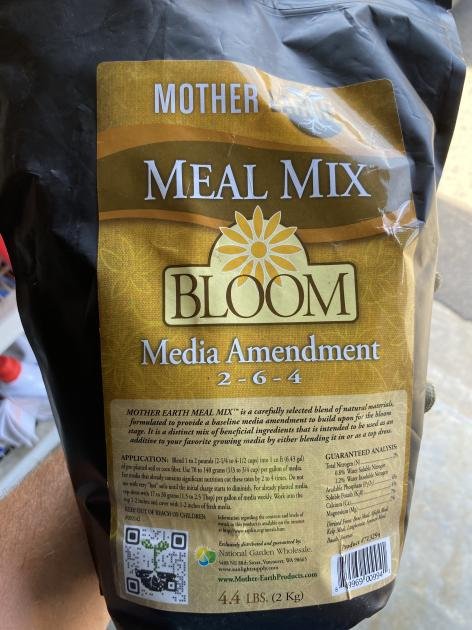 Since I am taking break from growing indoors, I cleaned up all my supplies, and brought them to storage. Which means I now have a bigger arsenal for the flowers, and what is left in the garden. Win-win! I put some down on the base of the Beef Steak, and the Glass Corn, and worked in the soil, then thoroughly watered.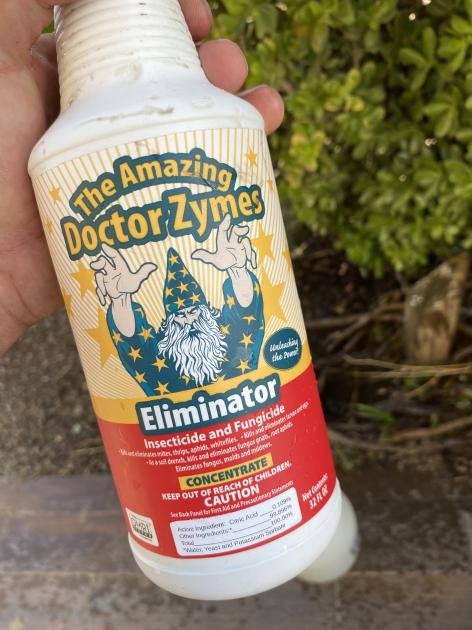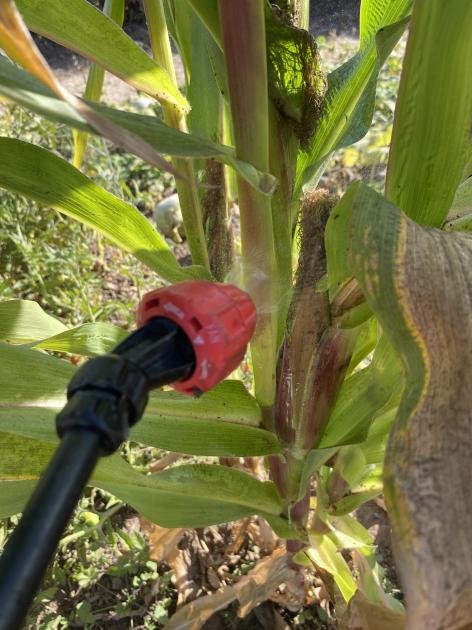 ---
Even remembered to bring the insecticide/fungicide to battle my Aphid problem.
Before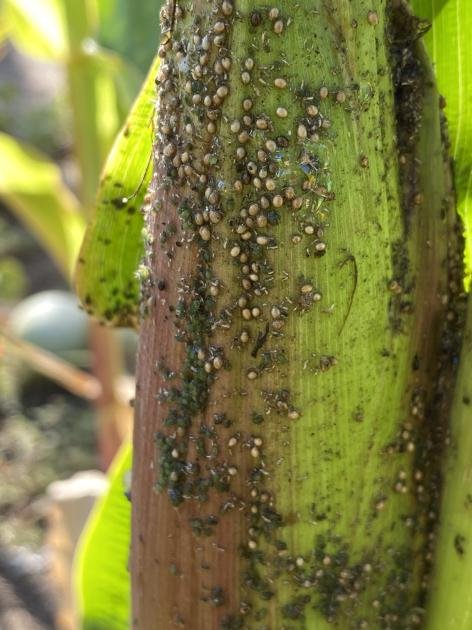 After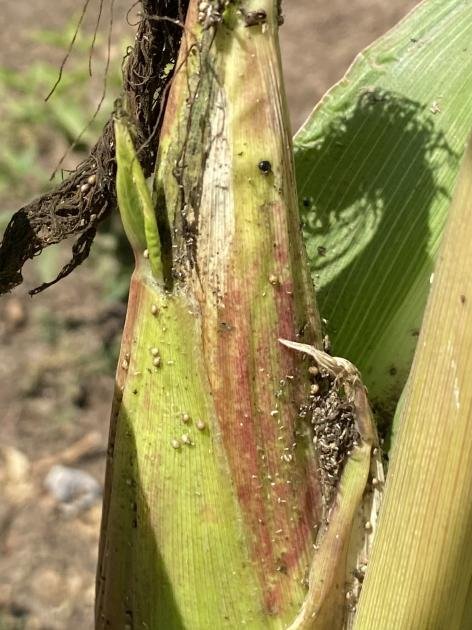 Getting there. Still nasty as hell though. This will probably be tossed eventually. But used as practice until then. Might have to break out a different product I have, and alternate each day.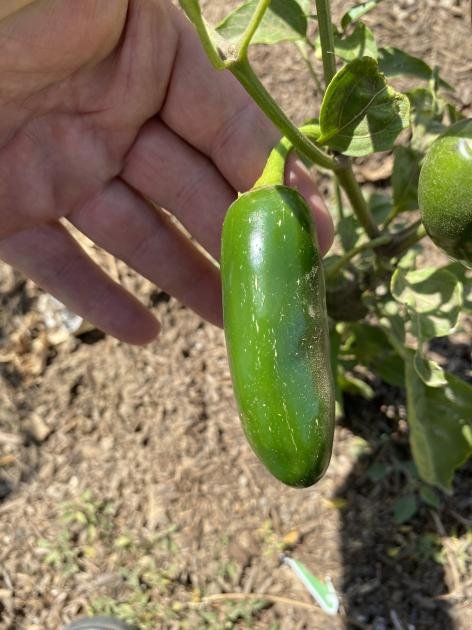 Jalapenos are about ripe!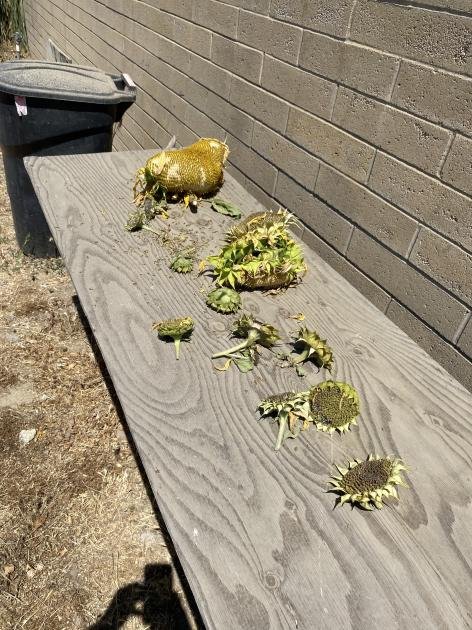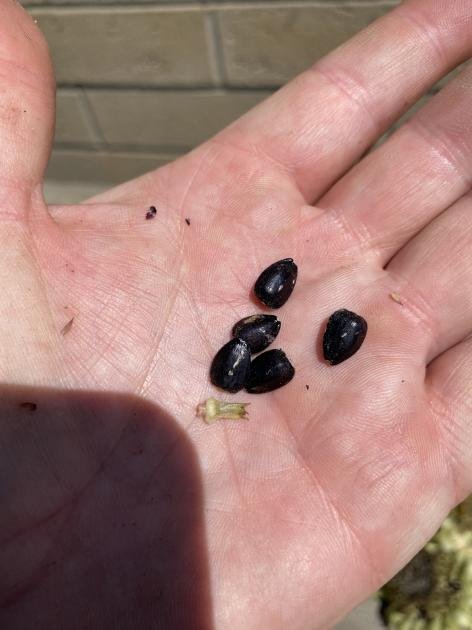 ---
So turns out I will get my chance to make me some spitting seeds! Also drying these Sunflowers out to have more seeds for another season, and to gift to anyone who may want some. All that left on the side is more Glass Corn.
So this is what is left of the garden. I may plant some Yellow Watermelon, and see how they do for the rest of the season. You know I do got to redeem myself from the Squash mishap lol. I think I can pull it off since we do get our sunniest weather in September. I just need to hurry, and sow the seeds. As the saying goes, "Its not over until the fat lady sings!" I think I just earned me one of those Beef Steaks to my face. Am I right?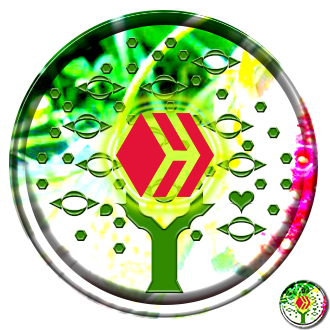 ---
---