My Other Harvest Is Mind Altering Plants;)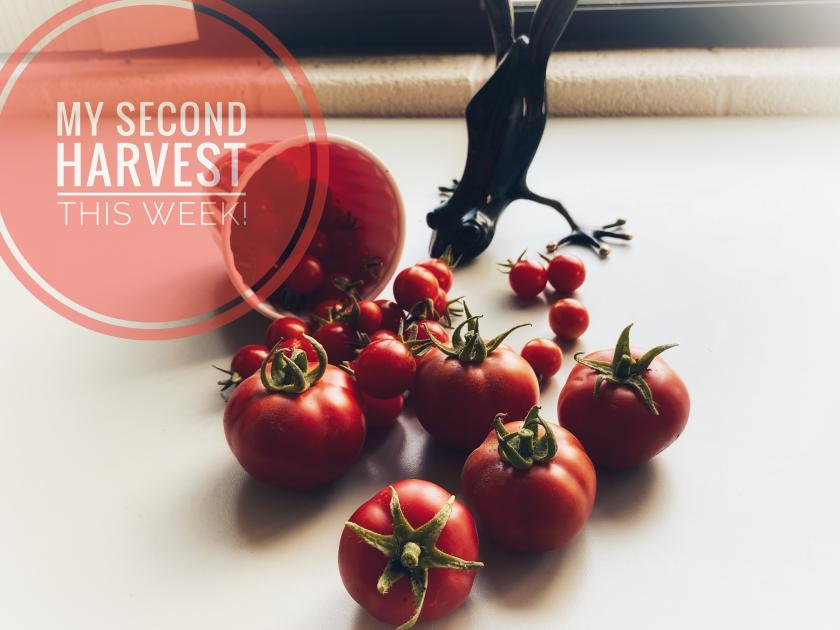 Nothing to brag about. But I am proud, and really excited to know that this was possible, and to have a spot for next year. Hello everyone, it is me Jon yada yada dada. So it has been a productive week. I harvested the indoor garden, and have been gradually picking the Cherry Tomatoes off the vine. Which has been forcing me to eat salad every night so I can enjoy what I have grown. That is a big win. I am sure many of you can relate, I do not eat as many greens as I should. But best believe I will not let my work go to waste. Another reason why I, and anyone else able should grow their own food. Since I live where you can grow pretty much year round, I need to look into what I can start growing after this garden. Hopefully that is a viable option, Ill keep you all posted on that. But in the meantime lets look at the changes since last update.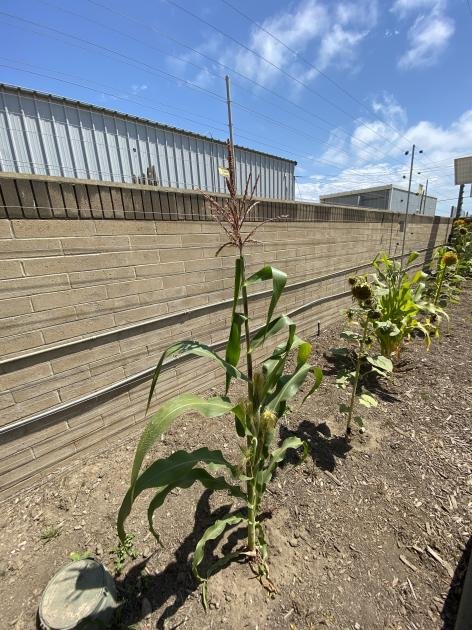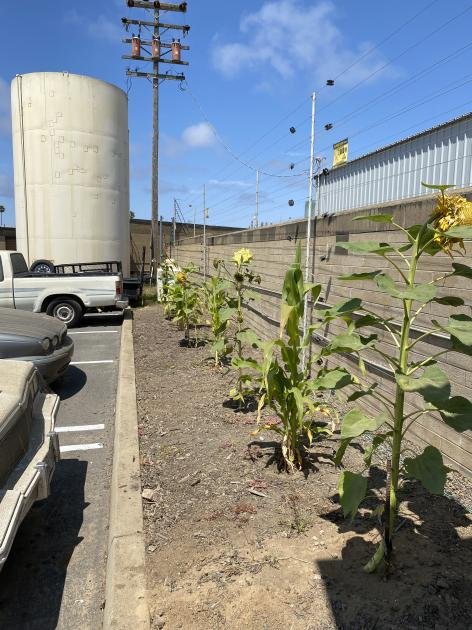 ---
Ill start off with the side project of Glass Corn, and Sunflowers. Of course we envisioned a picture perfect setting of corn, and sunflowers, and it actually came to fruition, at least somewhat.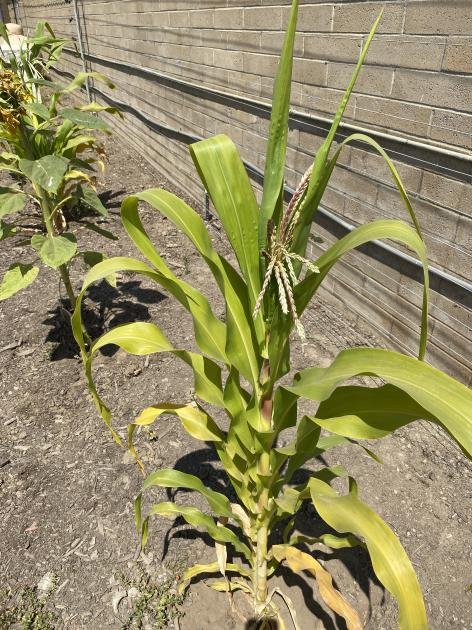 ---
The Sunflowers are dying off, but the corn is starting to bloom, and even producing some ears! I wasn't so sure if these would catch up the ones in the garden, but to my surprise they actually are.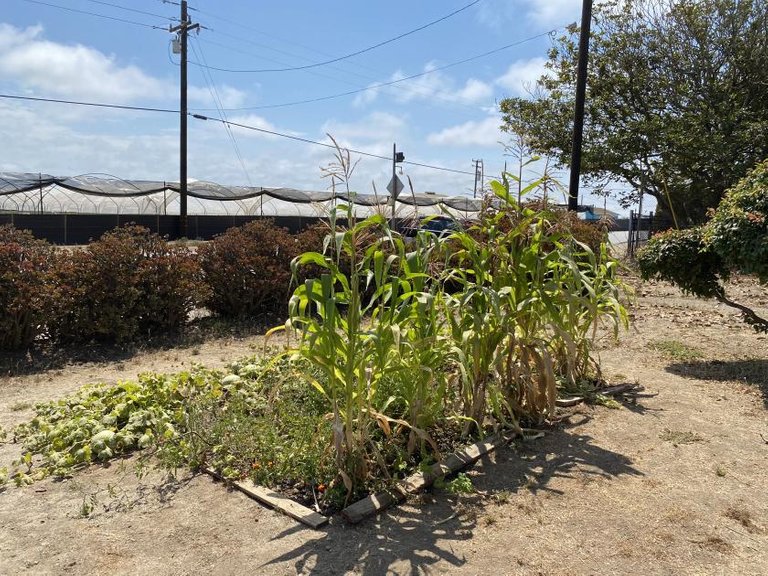 We have been having some very nice weather the past few weeks sunny, and warm days, and cool nights. I am starting to water less. After all this time, I have had zero issues with gophers. Which is something I made a pretty big deal about at the start. Knock on wood.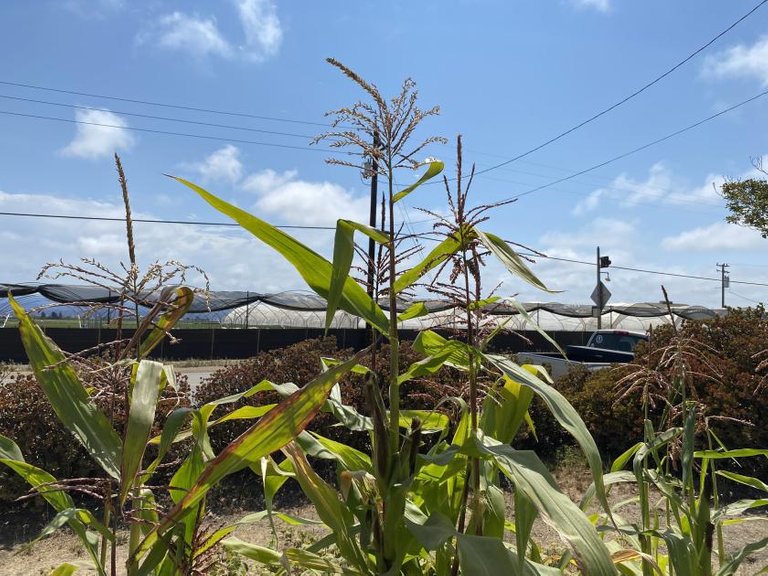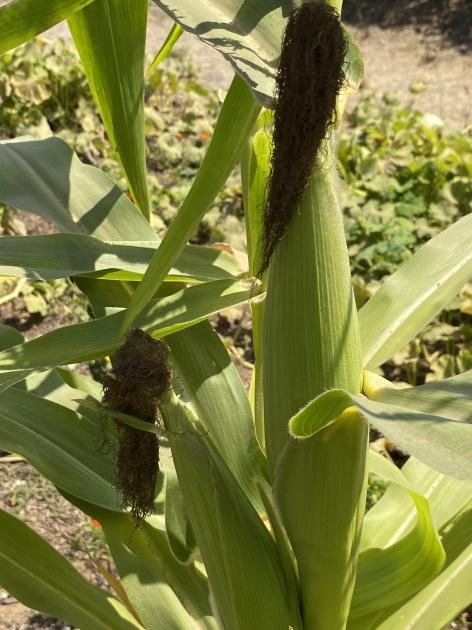 ---
I am not so sure on how these Glass Corn's will eat, but I know they are going to make for some cool pictures! Hopefully some pop corn as well.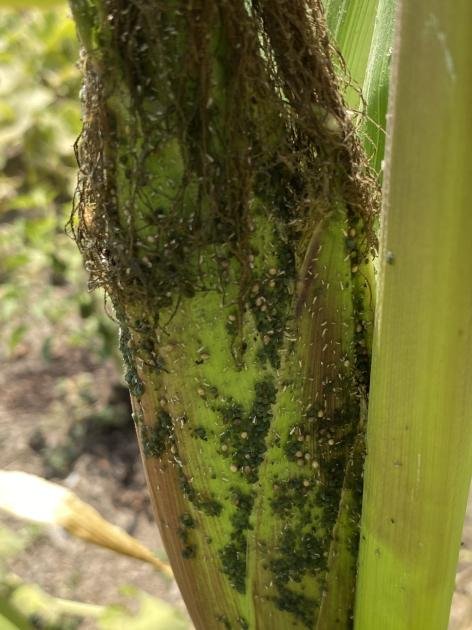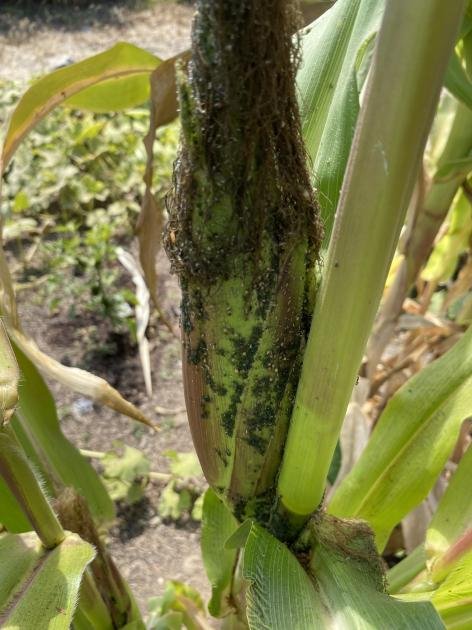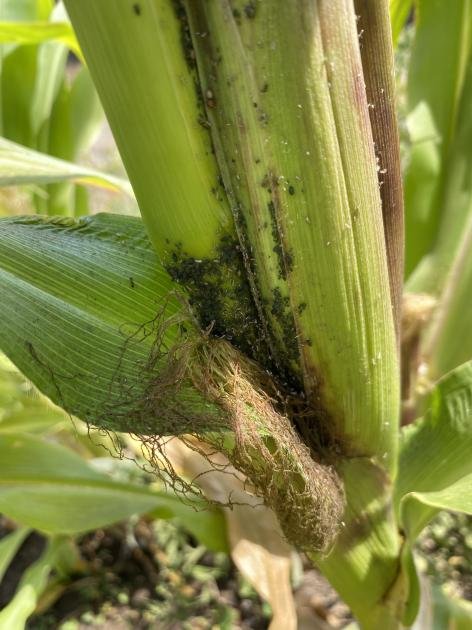 ---
I just noticed this moments ago, Pretty sure they are aphids, but I am not sure if this is also rot. Anybody who may know please let me know in the comments. I am going to bring some of my insecticide/fungicide that I use on my cannabis plants, and give it a good spraying in the evening. Unless if you all think I should just cull this plant?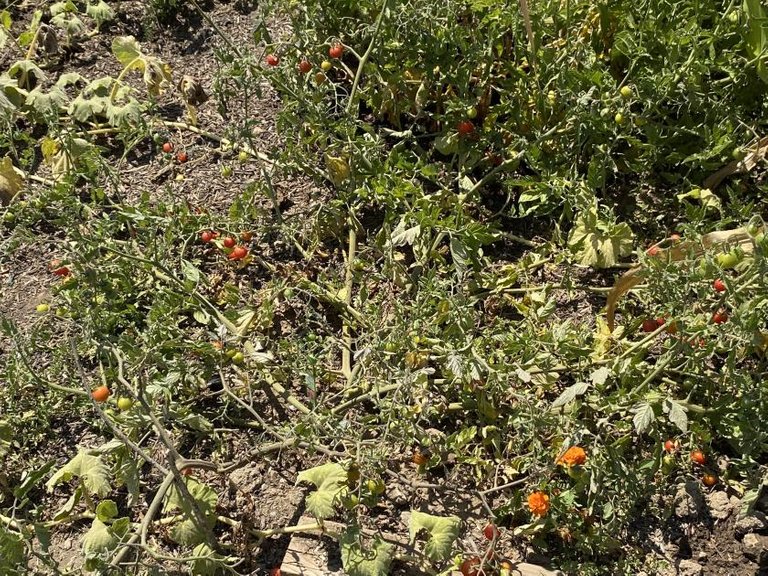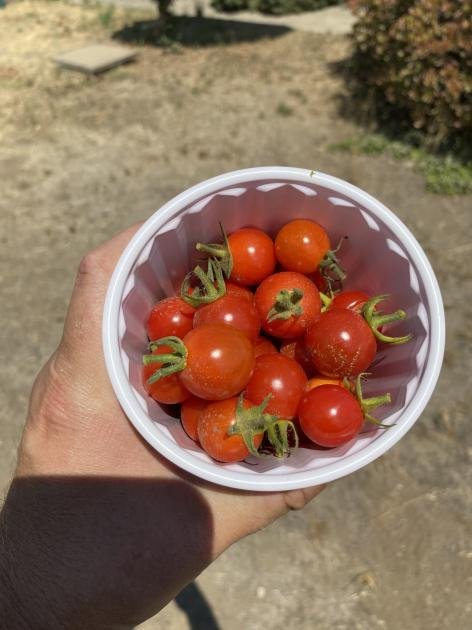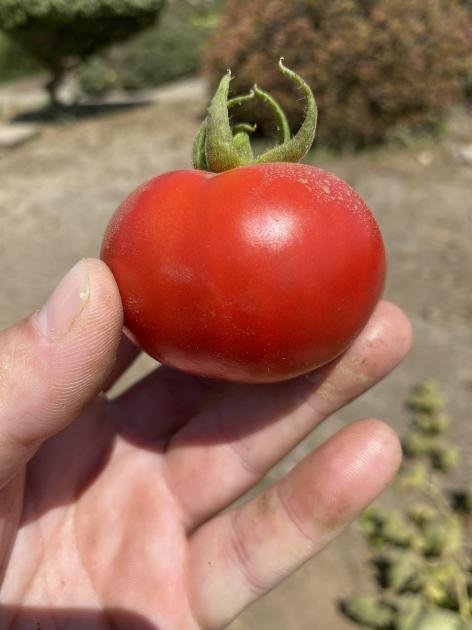 ---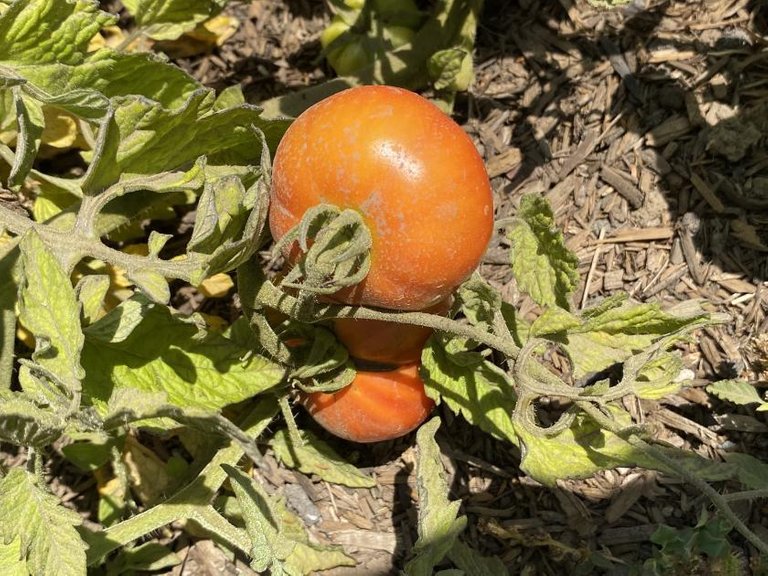 Next years tomatoes will be staked. They would be more productive if I had done so. But still getting some joy, like I said above.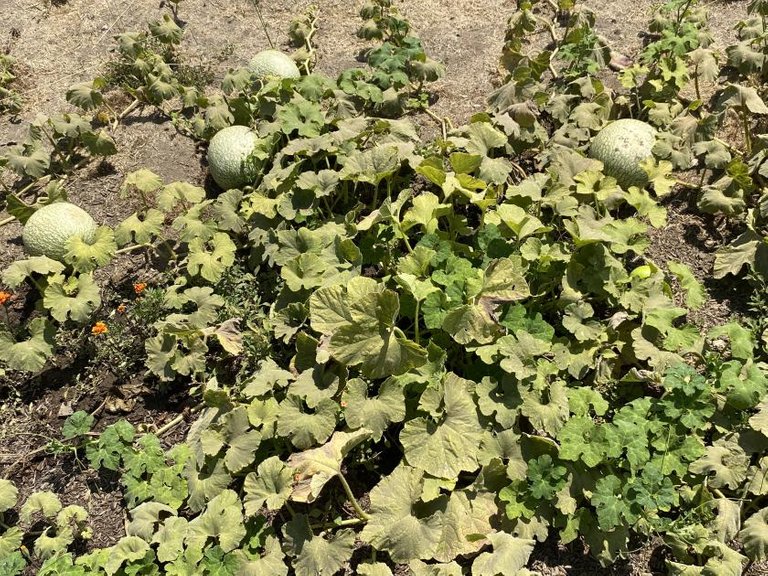 Ok now the melons! Actually not even sure what type of melons these are. Anybody who may know, please fill me in. If you are just tuning in to my blog, these melons where found in my compost growing from some melons my kids where eating. I know it is going to be good though, at least I hope. :)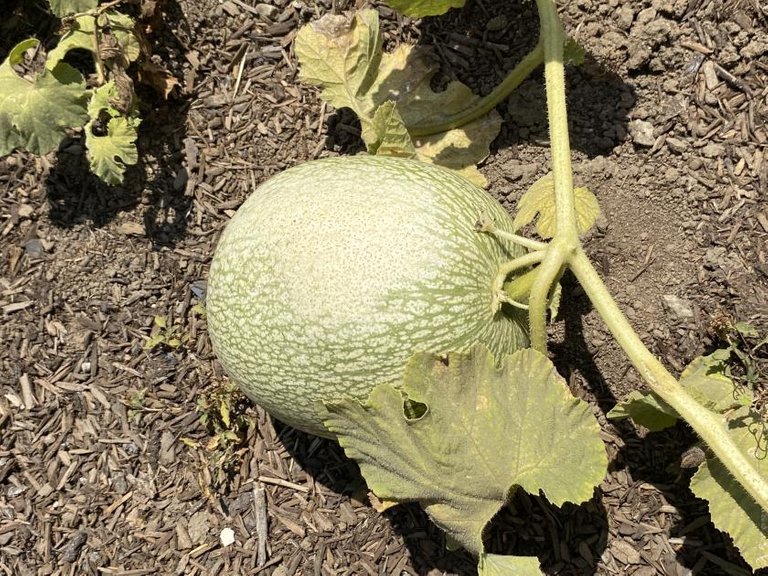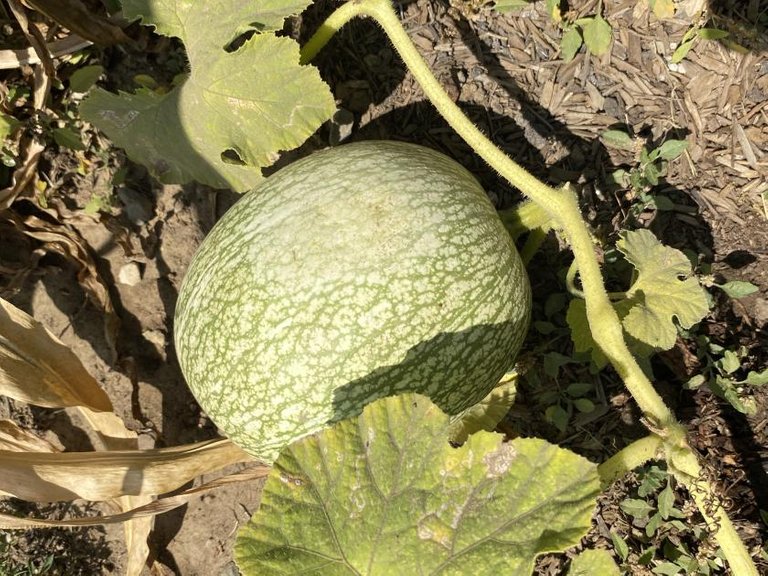 ---
Here is another thing I have learned. I guess it is a good thing to turn your melons, so they do not have these white spots. I did turn them all last week, in hopes the sun would put some color in them. I think it worked a little.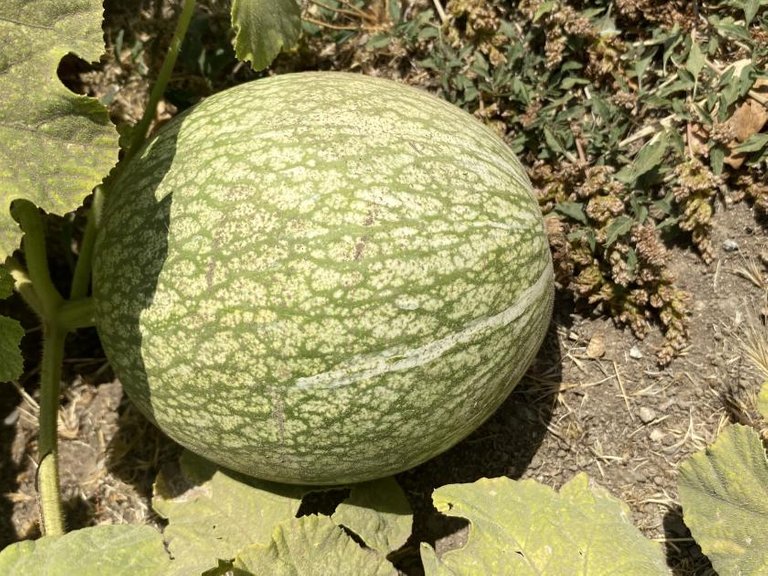 Some do look very good, and in fact tomorrow I will cut into one, and may just harvest all of them.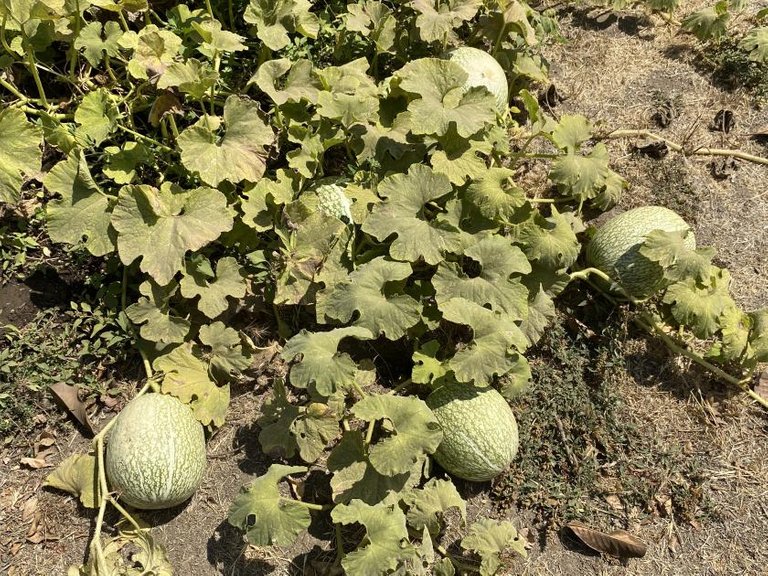 Nom, nom, nom.....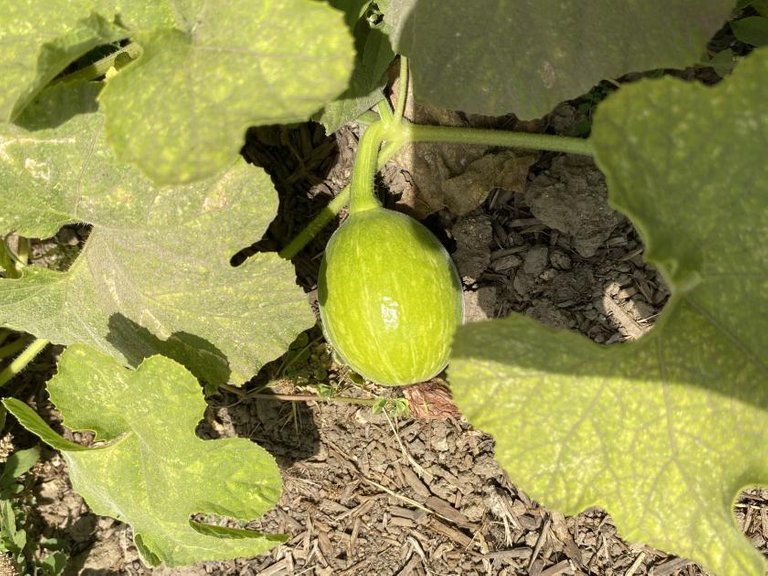 Weird thing though, one of the vines are producing new fruit! Not sure why, it is also growing new shoots too. I find it interesting, but I am sure it is very common.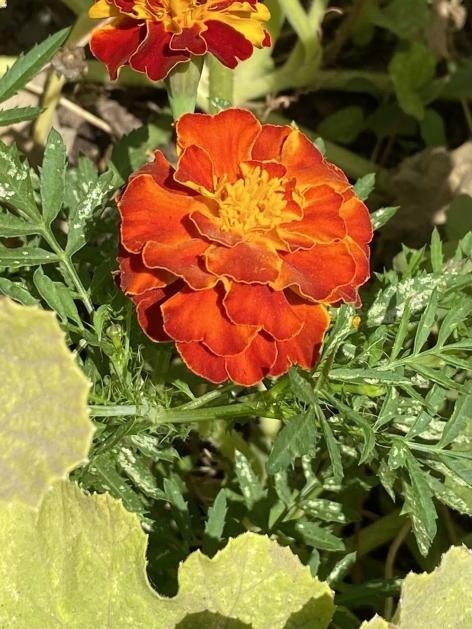 ---
I am starting to see more Marigolds pop up! For sure going to plant way more of these next year.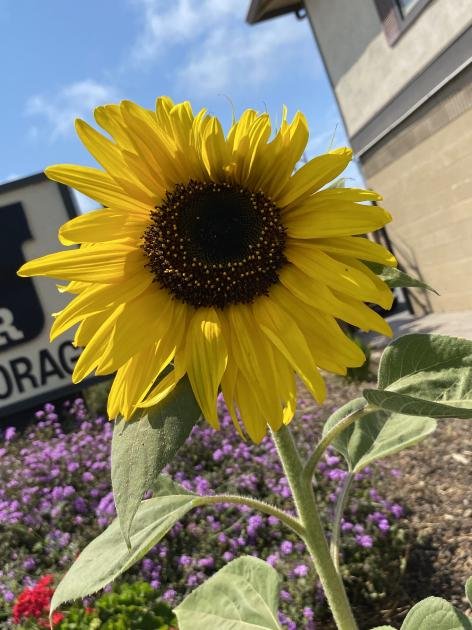 Going to leave this update off with the remanding Sunflower. Really love these things. I would really love one that produces spitting seeds though. Ill have to look into which ones they are. If you know, drop a link in the comments. I always try to gain knowledge through the Blockchain first before I source it out. So yeah this is it, it isn't much, but I am learning a great deal, and can not wait to incorporate it for the next garden. I know I really should also work the soil up, and get it more healthy, and also enlarge it a bit. Of course all depending on what my boss says. Should be all good, unless he decides to fence this part of property off for his dog, But we will see, and play it by ear. ;)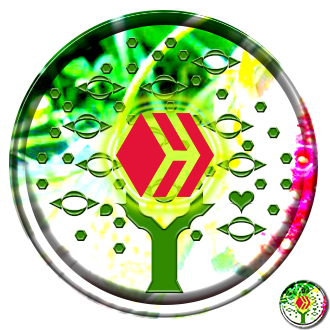 ---
---