Garden Update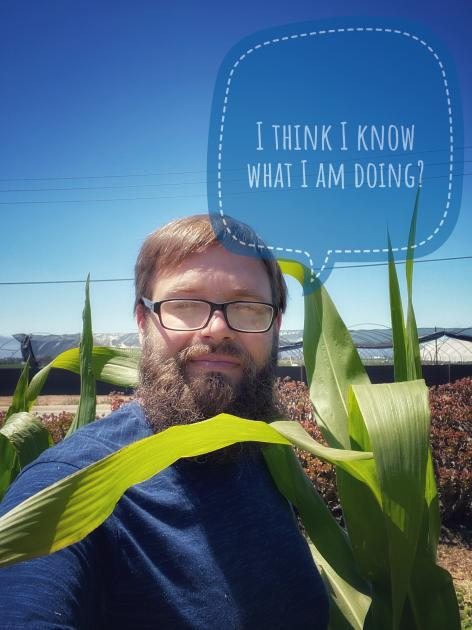 Hey everyone! So last night I got a Hive Garden Badge, thanks to @riverflows. It got me thinking of doing an update. After all it has been 9 days since the last one. Things are growing, so I guess I am doing something right. Let's take a look at the changes since last week.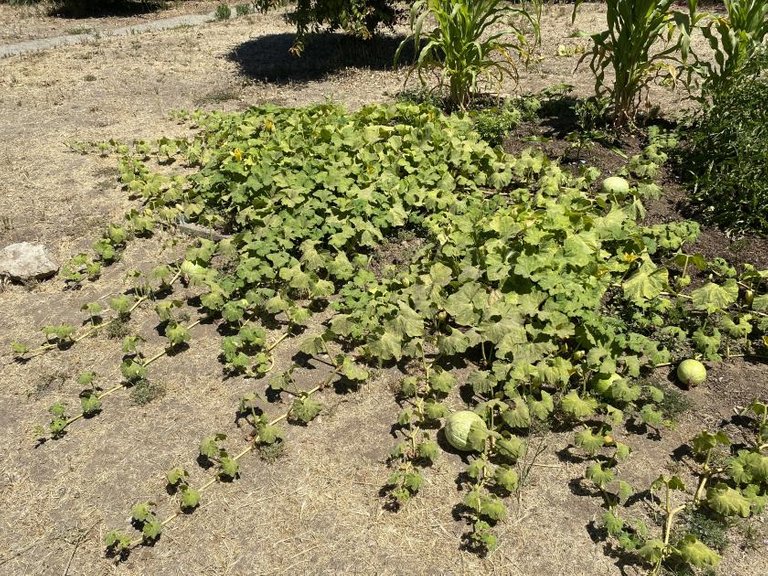 As you can see in the thumbnail photo, the corn is now as tall as I am! The melons are still creeping, and producing more fruit. One things that I have learned about them, is they need lots of water. So something to keep in mind.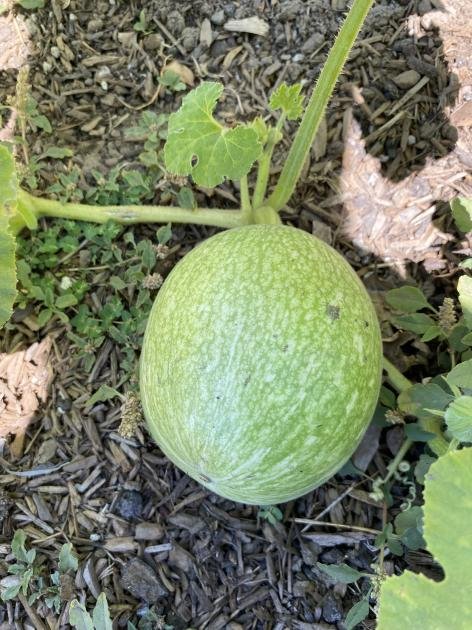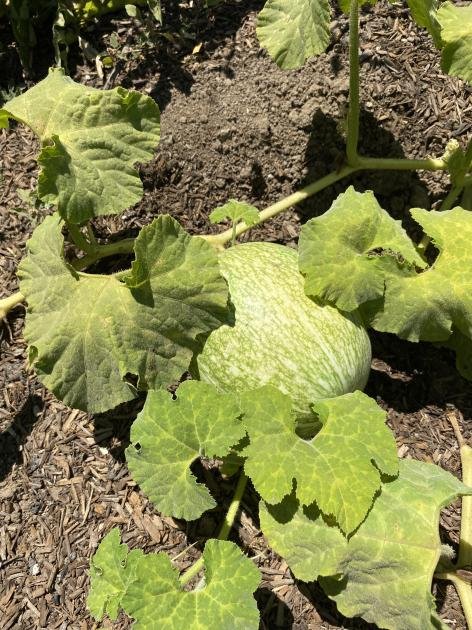 ---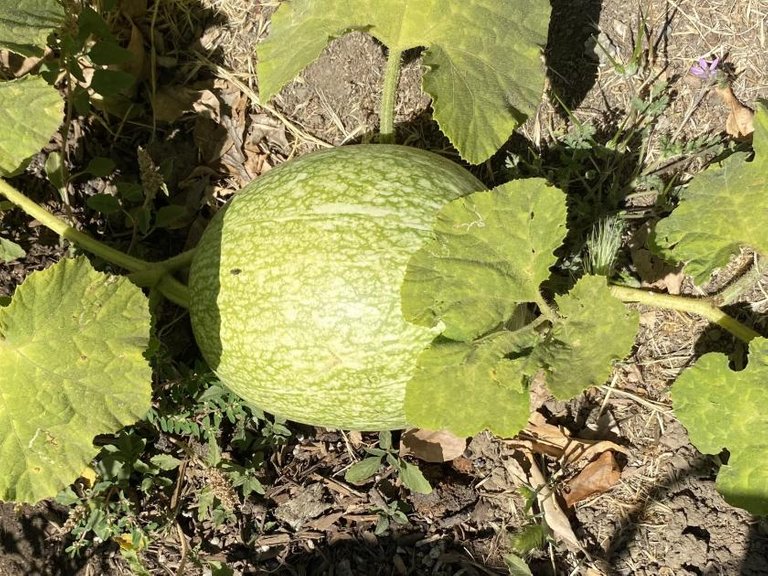 Question for all you pros. Should I worry about Ants eating the melons? I've seen some around the garden.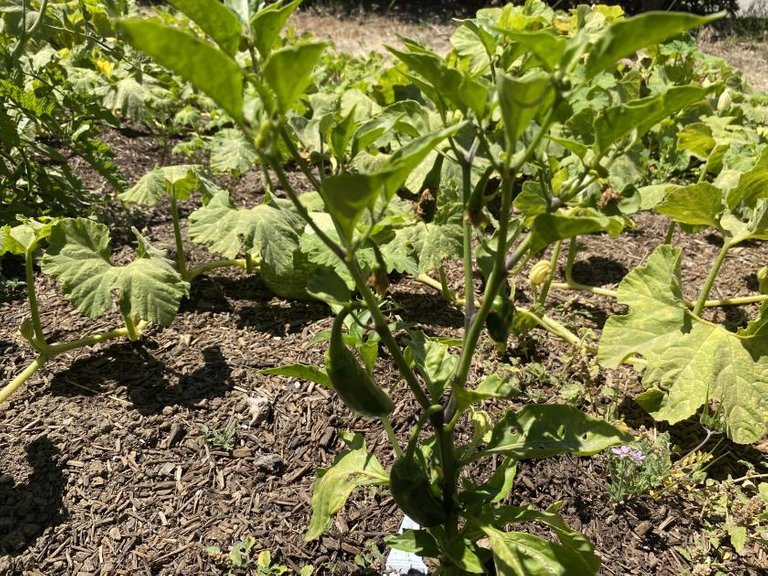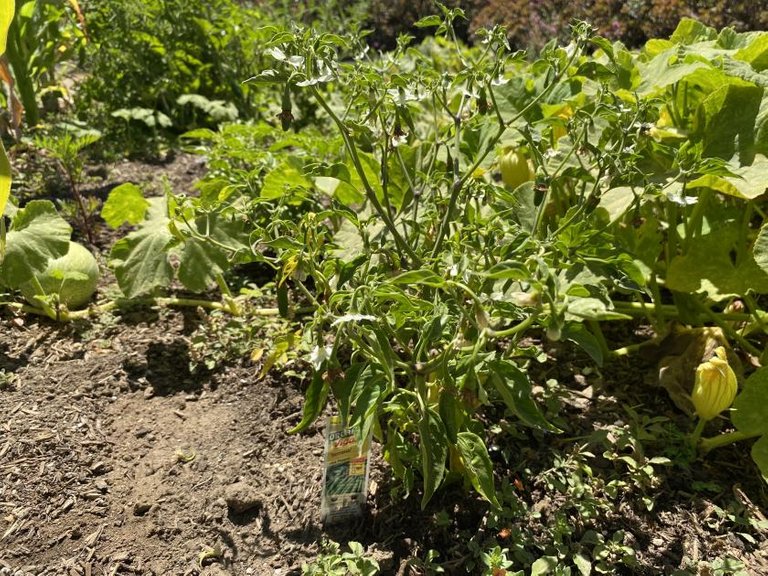 ---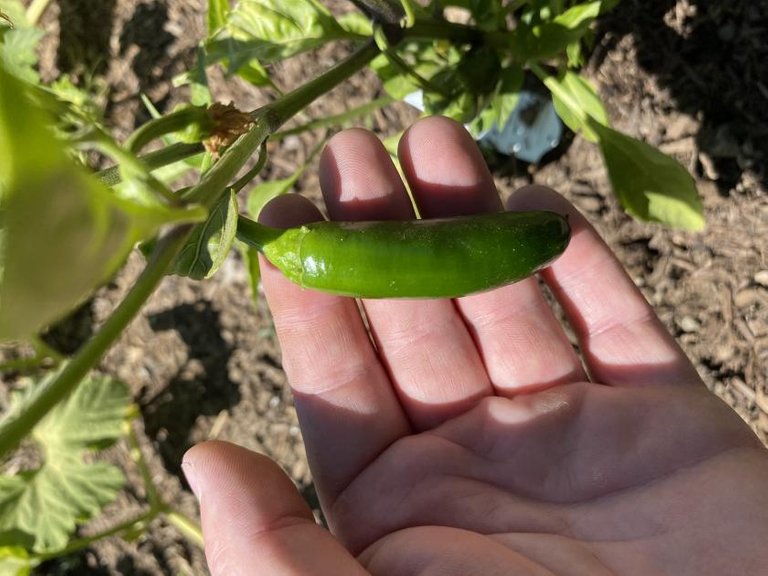 Happy to see some Jalapeno's. Even though I am not to happy with the way they turned out. Next time I will do better. I think I should go ahead and get some seeds, or seedlings, and do some more. This time I may just do in a container.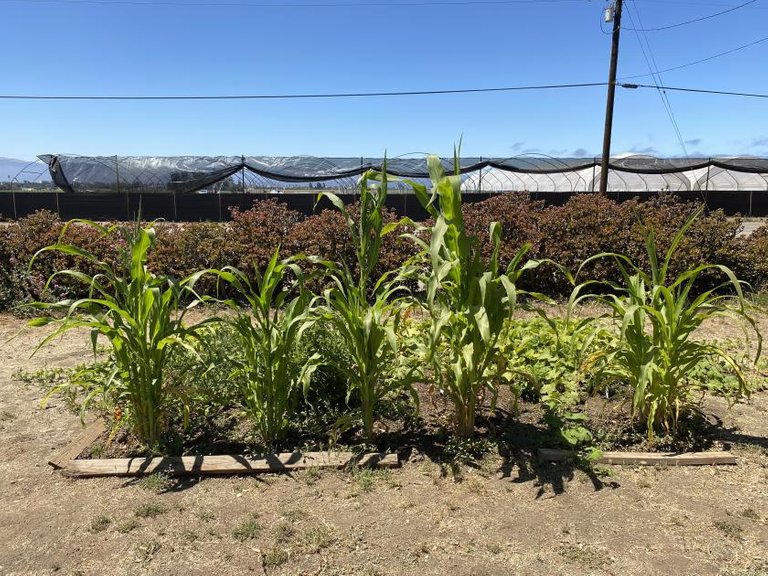 Still no Ear's of the Glass Corn. I do think they look cool though. The other night I was dreaming, and in the dream I got up to check on my tent, and my cannabis turned into corn! It felt so real, and I was even thinking that it was very plausible, and was trying to pull the leaves off to get my cannabis back lol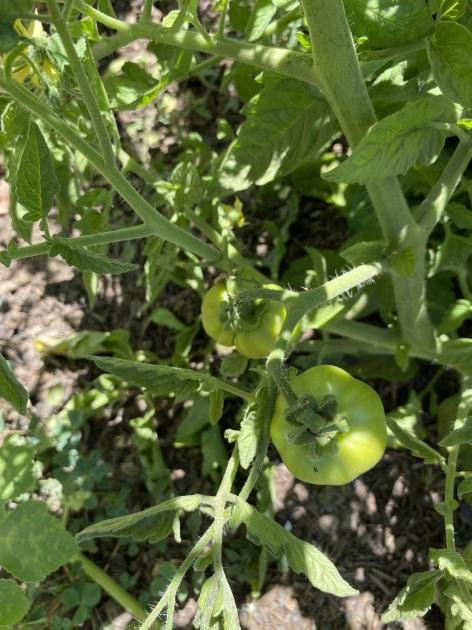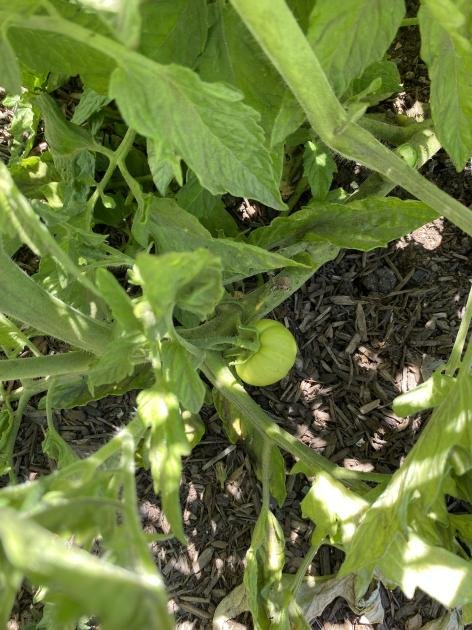 ---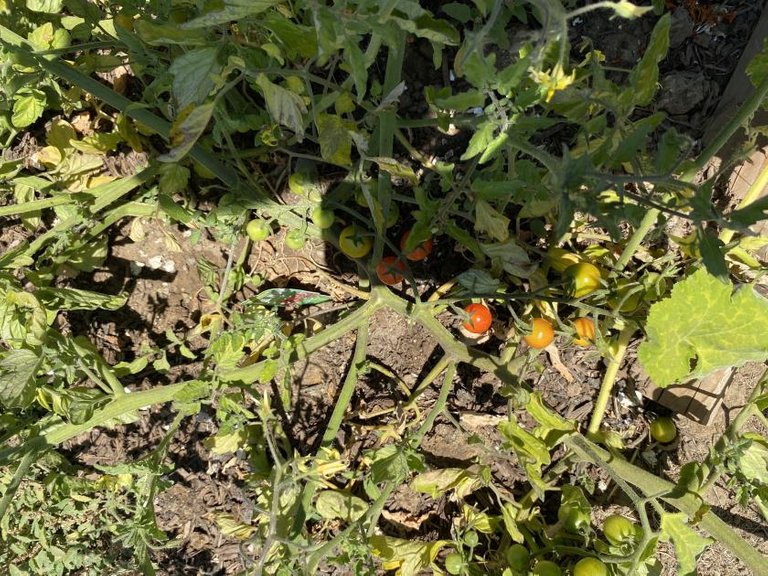 Both tomatoes are fruiting. Still have yet to put stakes up, but they are holding up well. I still have time to put a few up.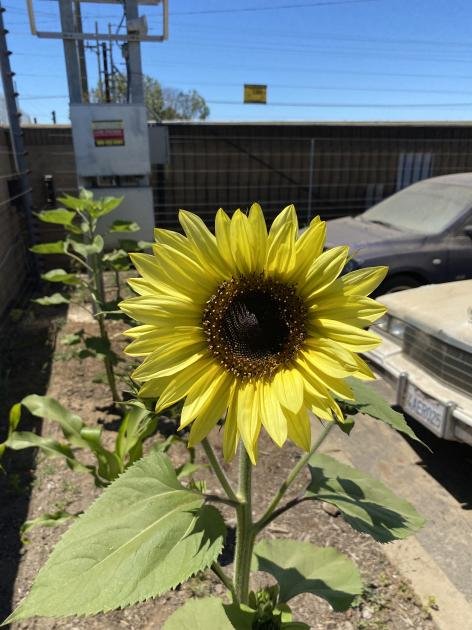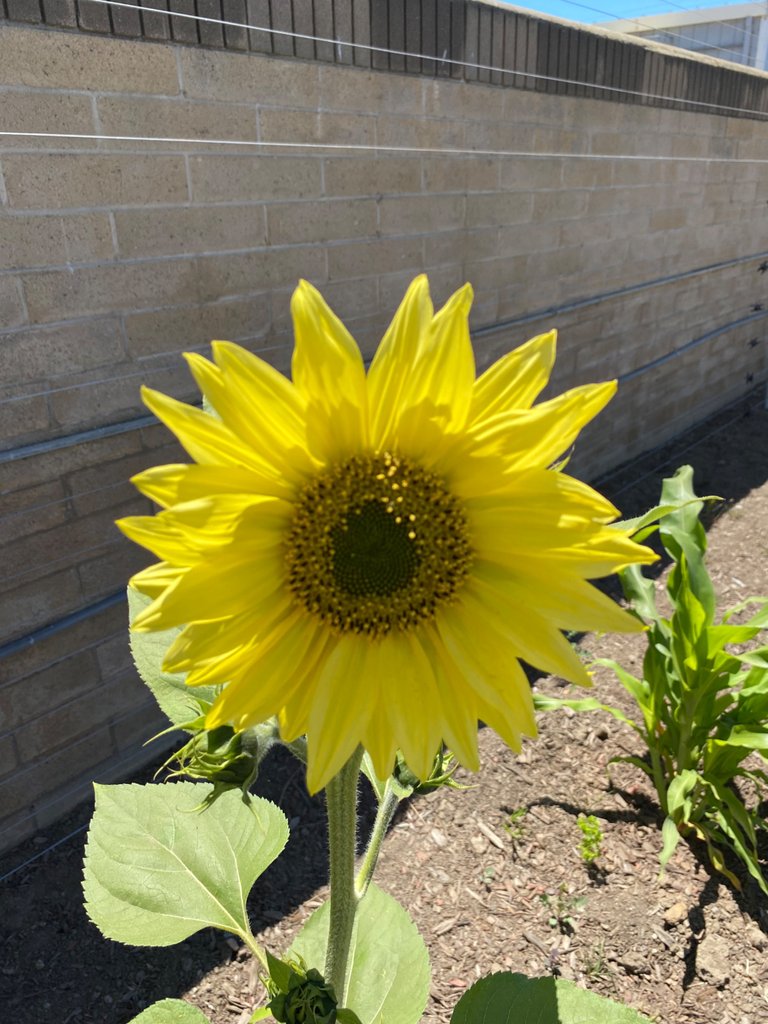 ---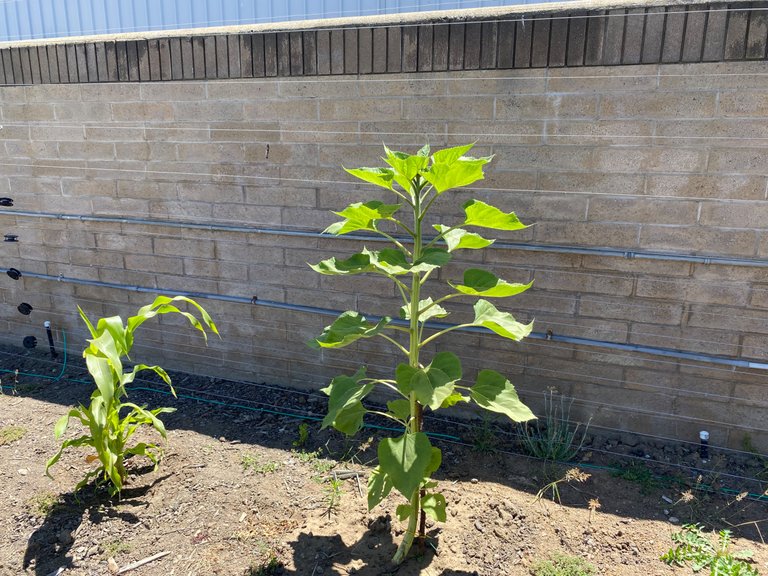 I am very pleased with the Sunflower, and Glass Corn side project. The corn is a bit small compared to the front garden, but I did get these in the ground later. Then there is not as much sun. I am sure they'll come around soon.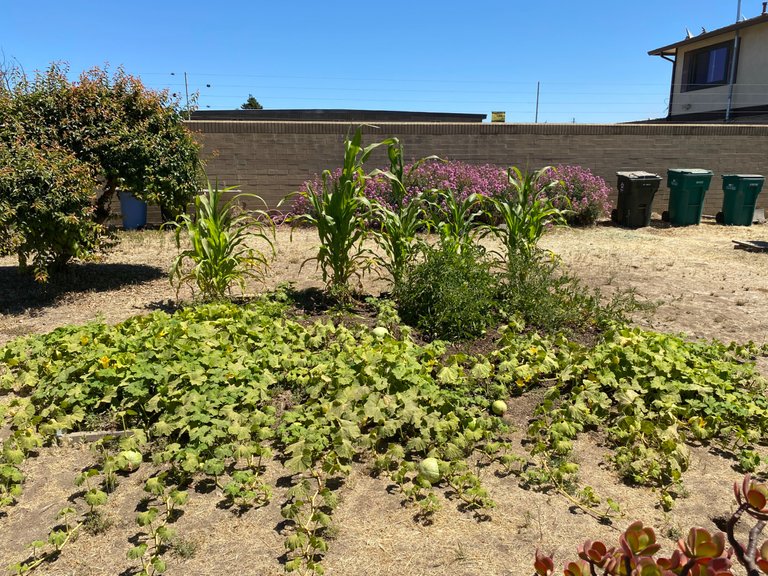 I've been feeding with Fish Fertilizer, and will continue to use once a week, along with a Bloom top dressing that I use on my indoor cannabis garden. My only issue is keeping up watering the melons. It has been warmer then usual, but I'm sure it will cool off by next week. Hopefully we get some rain soon. We really need it! The other night there was heat lightning up in the mountains. Thank goodness no fire started. I am sure we will have one. It is not a question of if, it is a question of when?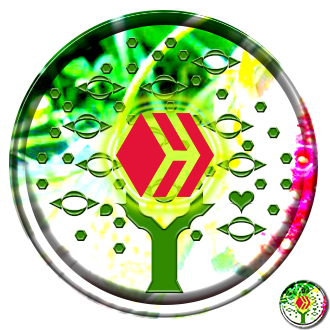 ---
---