Wine Night Wednesday with My Sisters + OOTD Shots | Hump Day Destressing | La Vie Parisienne Cebu | Wine and Dine with Us!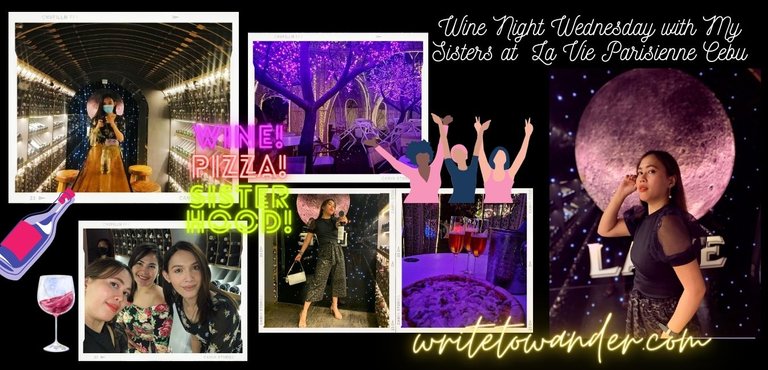 ---
Wine Night Wednesday at La Vie Parisienne Cebu 🥂
Come and Wine and Dine with My Sisters and I!
---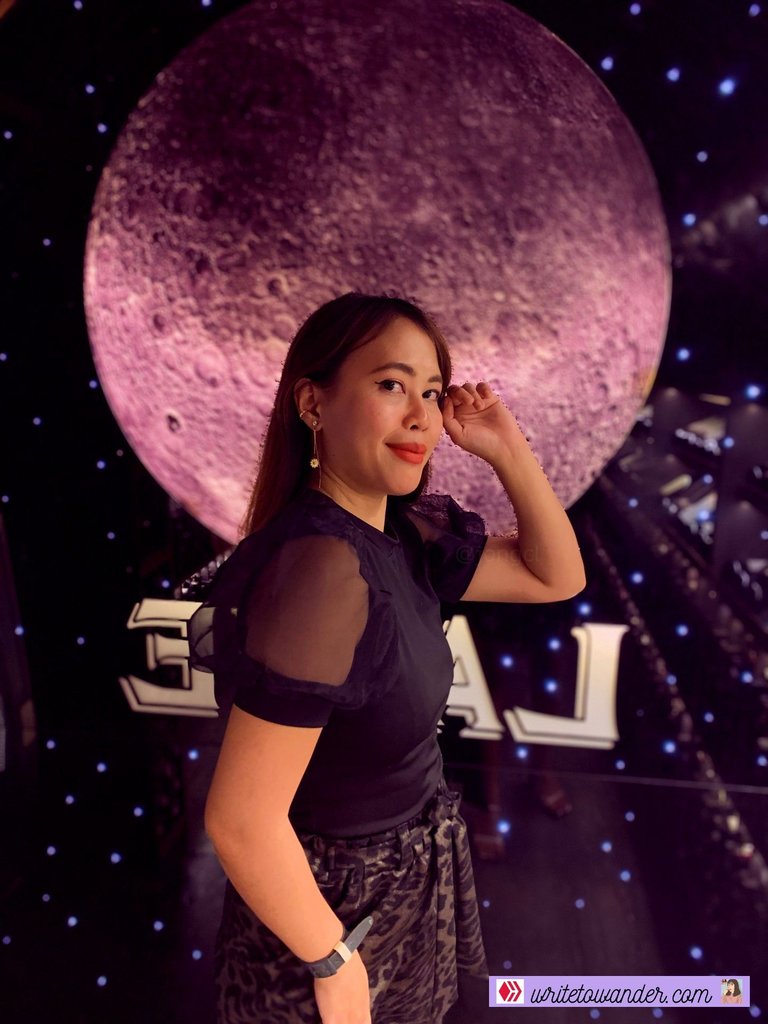 Many moons ago this year, my sisters invited me to go out and have a glass of wine--on a Wednesday! One part of me (being a teacher lol) said that should not go as I have to check my students' research papers. Another part of me (the adventurous a.k.a laagan side) told me that I should grab this rare opportunity to unwind as I have been quite stressed for the past few weeks with the classes that I handle. I AM SO GLAD I WENT OUT WITH THEM!💜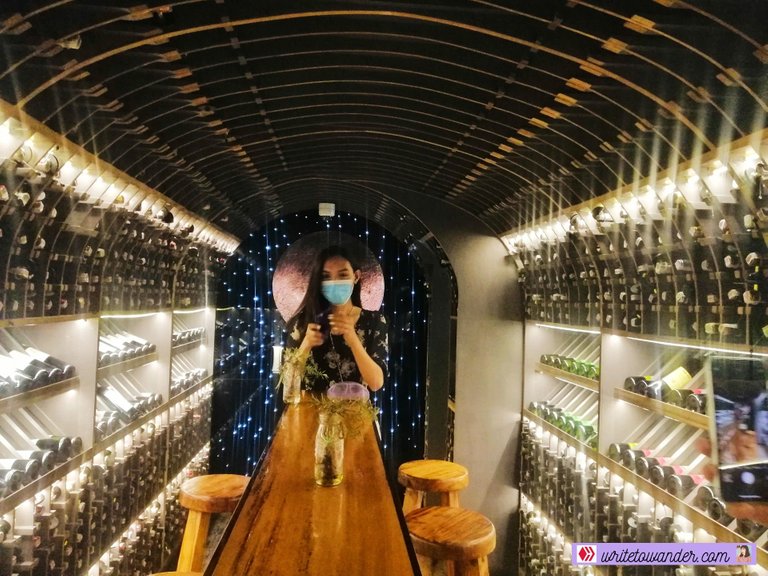 In Photo: This is the wine cellar of La Vie Parisienne in Lahug, Cebu City. This photo does not do justice to how awesome this cellar is. 💖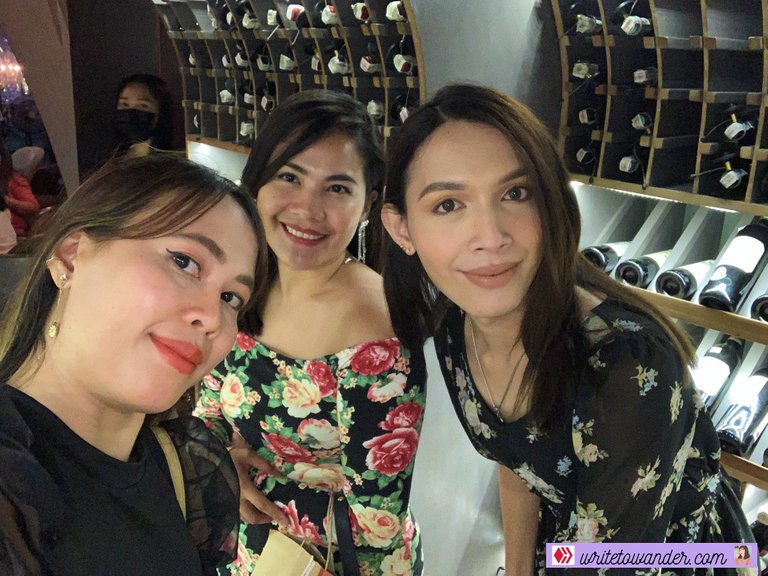 Here is our group photo in the wine cellar. 🥂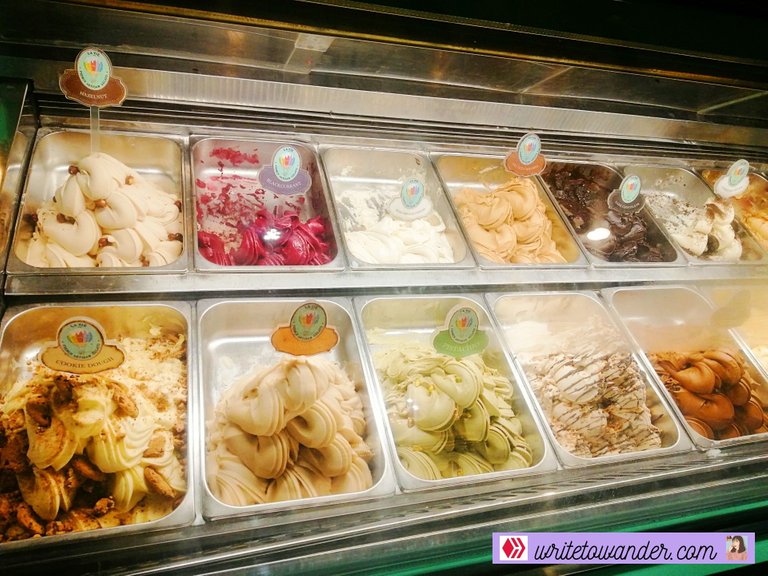 In Photo: Gelato in so many flavours to choose from! I haven't tried their dessert. On my next visit, I will definitely order me some gelato.🍨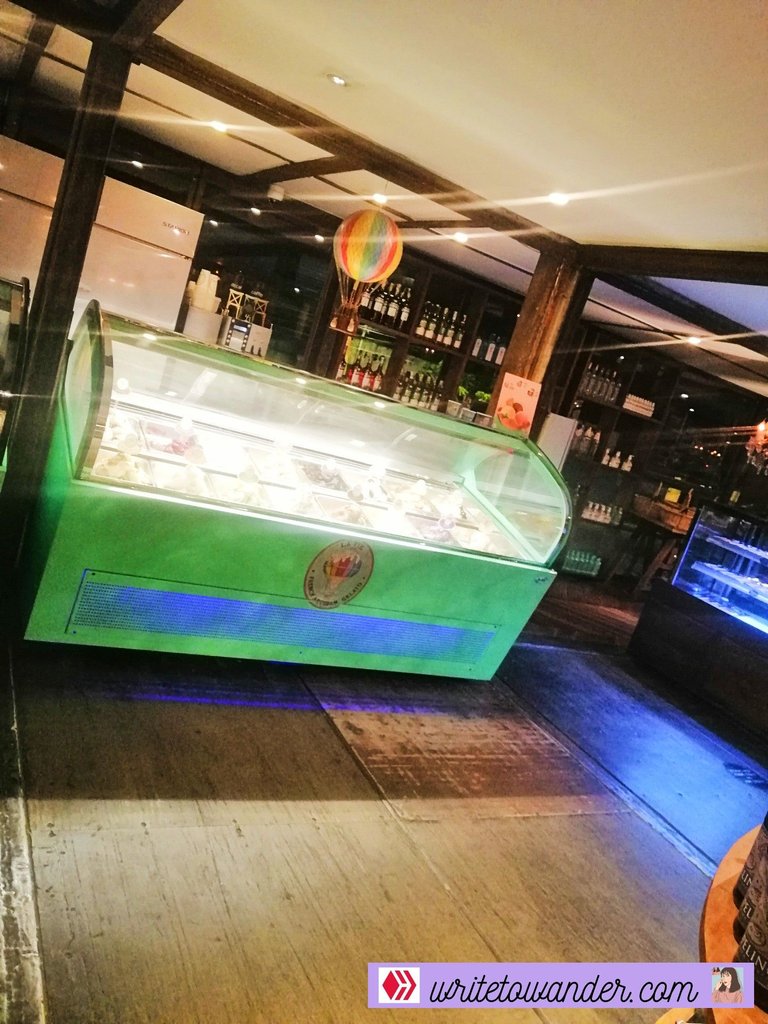 This is where their gelato is kept cool. It's a cute pastel green, who wouldn't love this?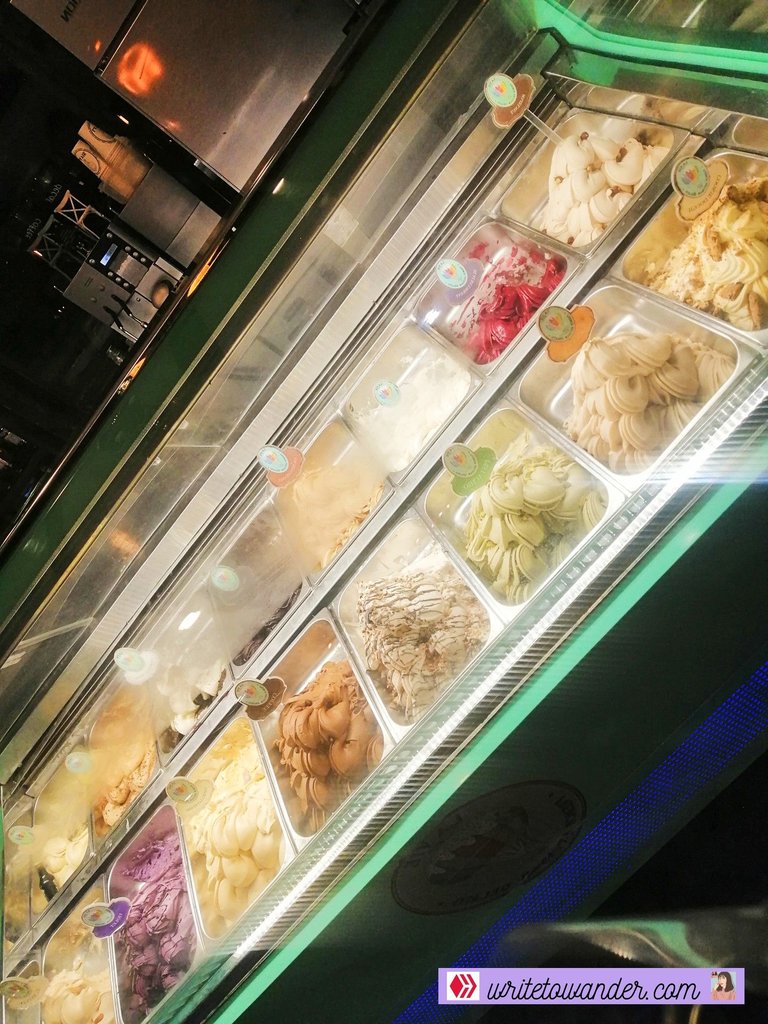 This is another angle of how you can look at the delicious frozen goodness.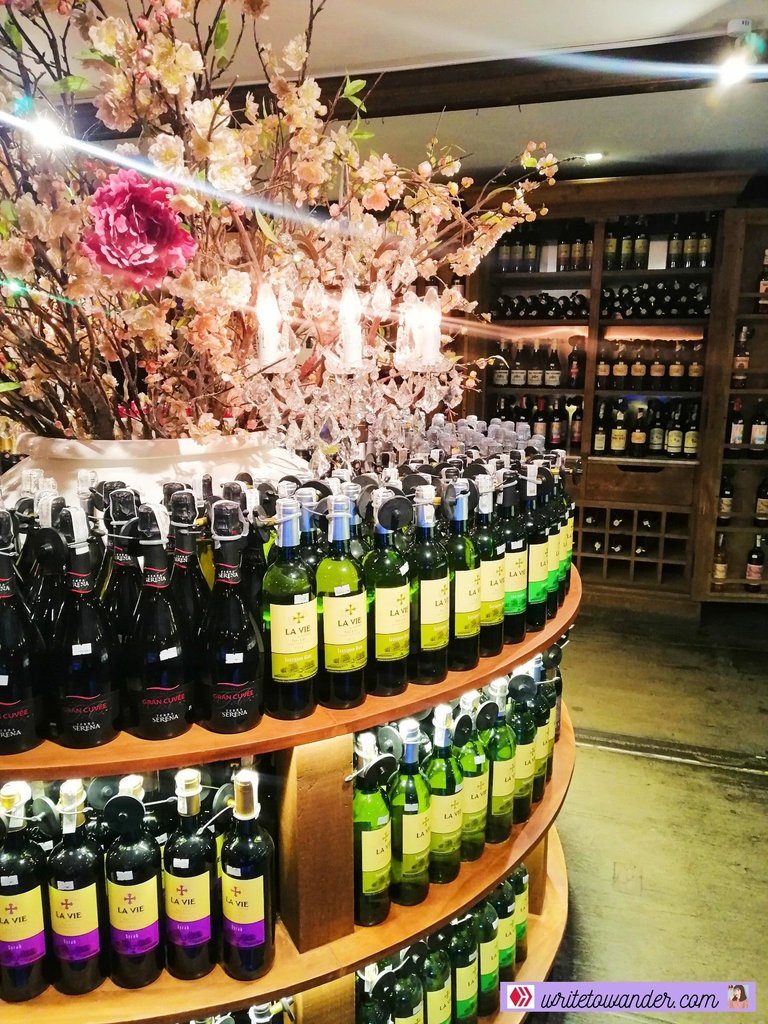 There are lots of wine outside the cellar and placed neatly near the counter. Aren't the flowers lovely?🌸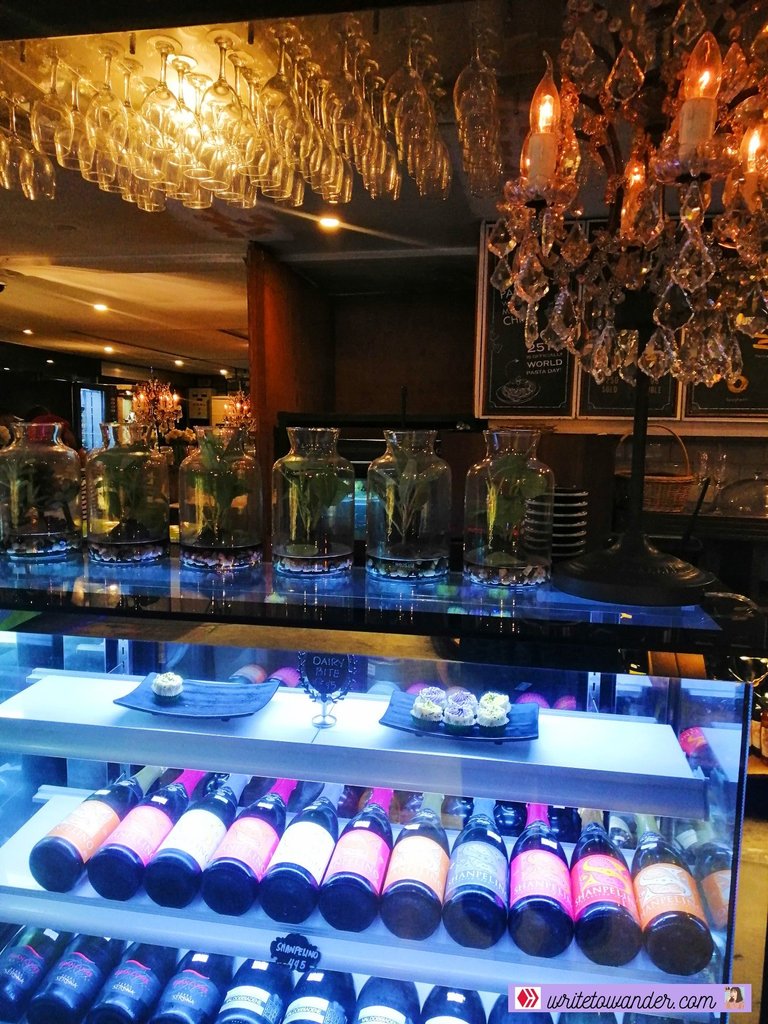 This is the counter area where you pay for your order.
I LOVE THEIR CHANDELIER MADE OF WINE GLASSES!! 🥂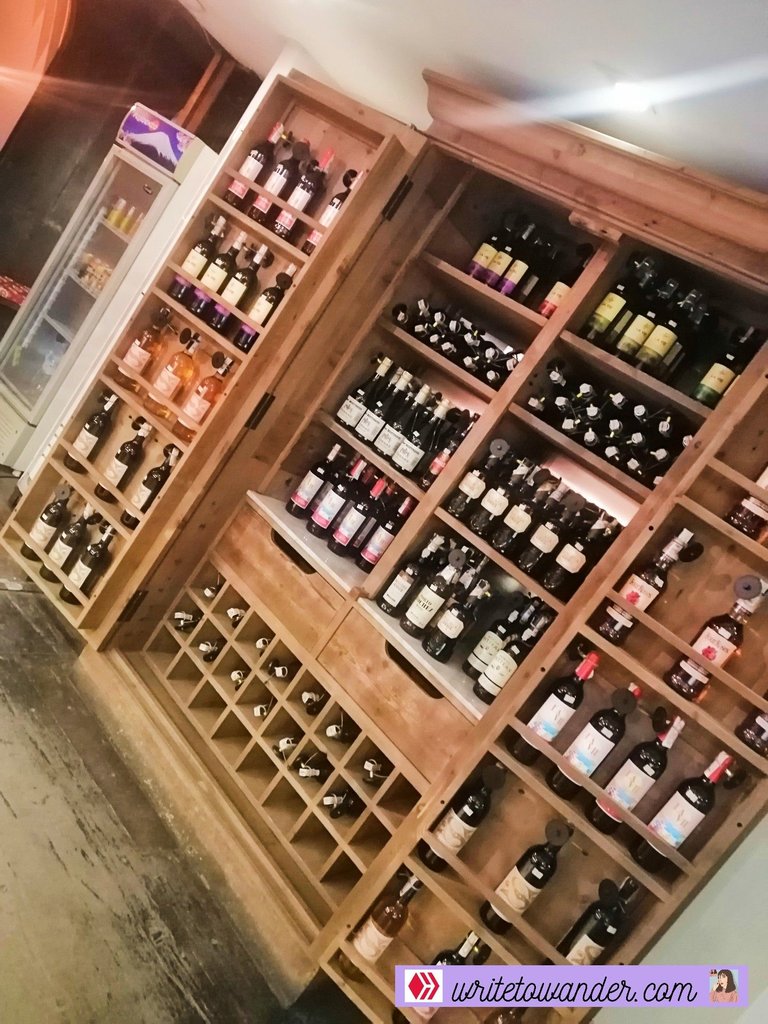 More wine, yes? This is located near the counter.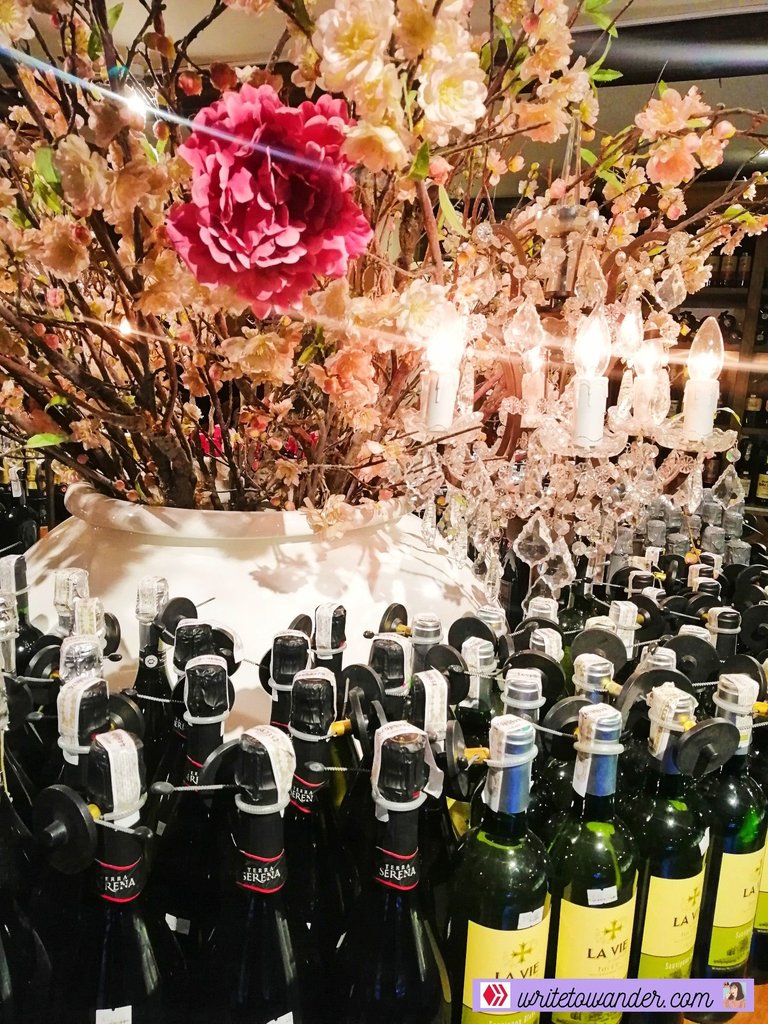 Chandeliers. Flowers. Wines of every flavour. It's like a dream.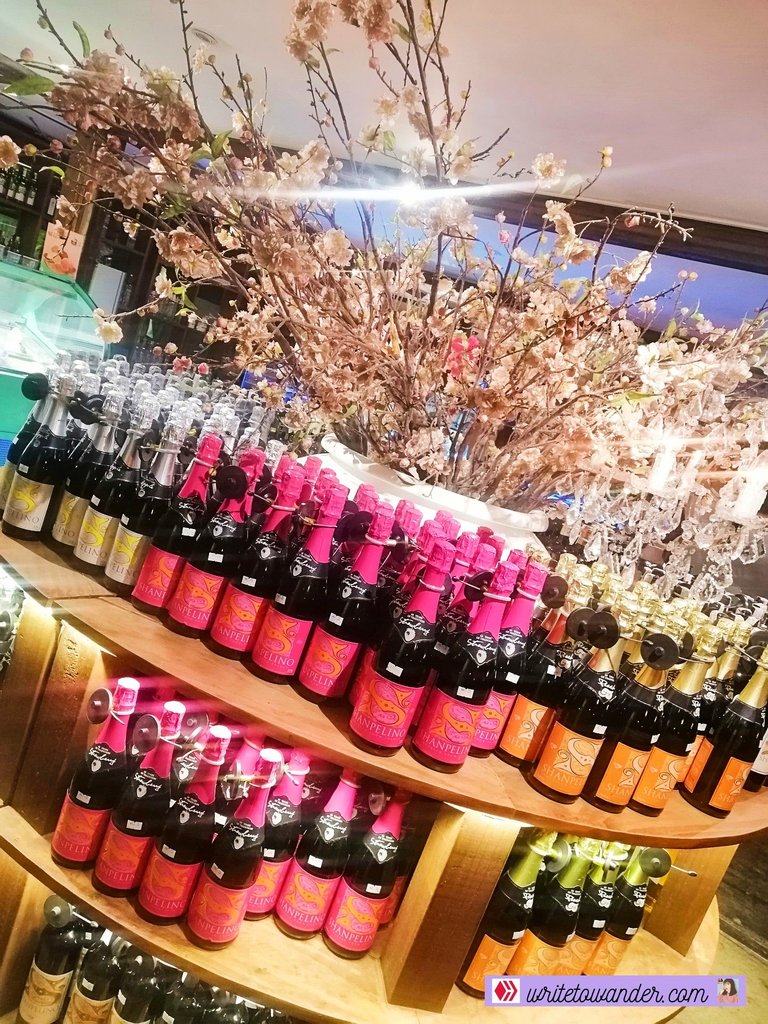 The photo is a bit blurry because I took it as we are about to leave. But there's still beauty despite the photo not having a good quality, I think.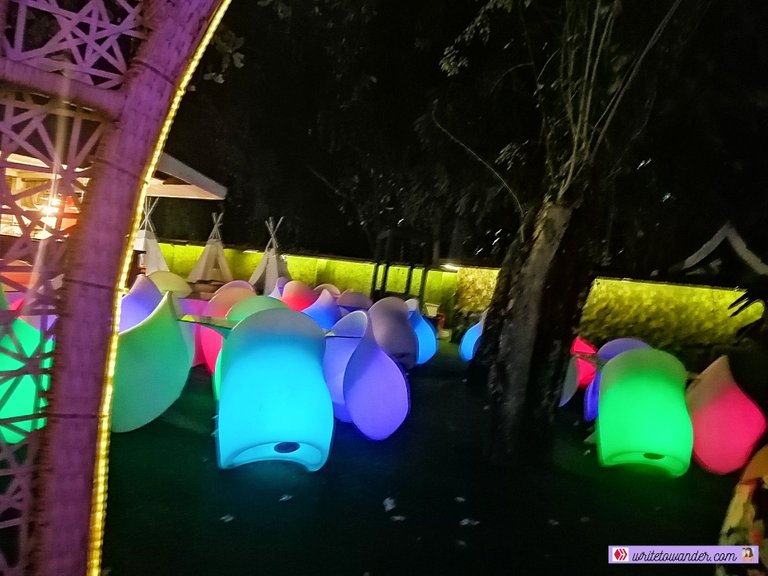 Colourful chairs? Oh, you bet! This is the open area of La Vie Parisienne and it's so beautiful at night! The area is near trees too so it's not humid at night. Sounds and looks perfect, right?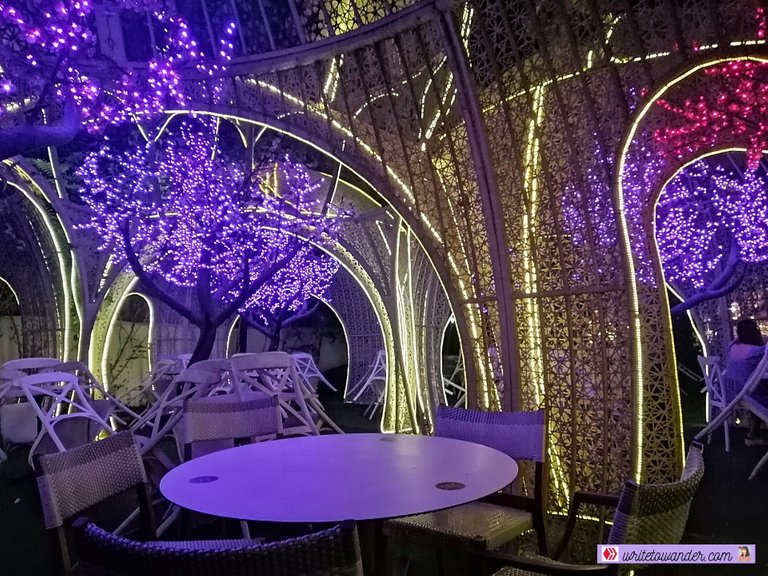 There are lots of Cherry Blossom Trees (made of plastic, not real ones hehe) around the area, and these give colourful bright lights during the evening. 💗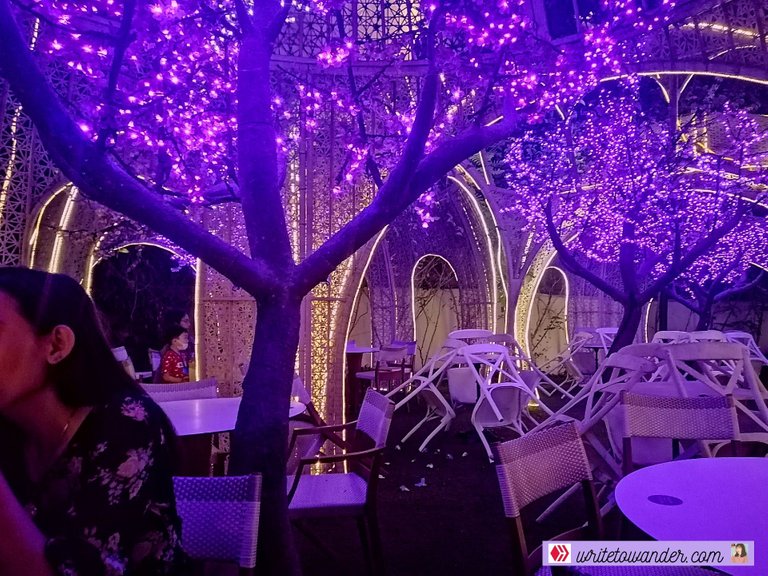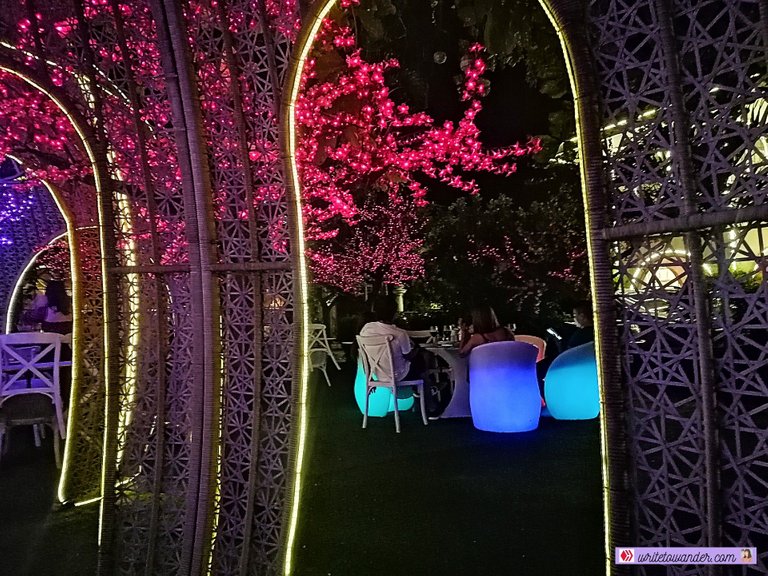 This is the view from our cottage. It is a lovely evening, eh?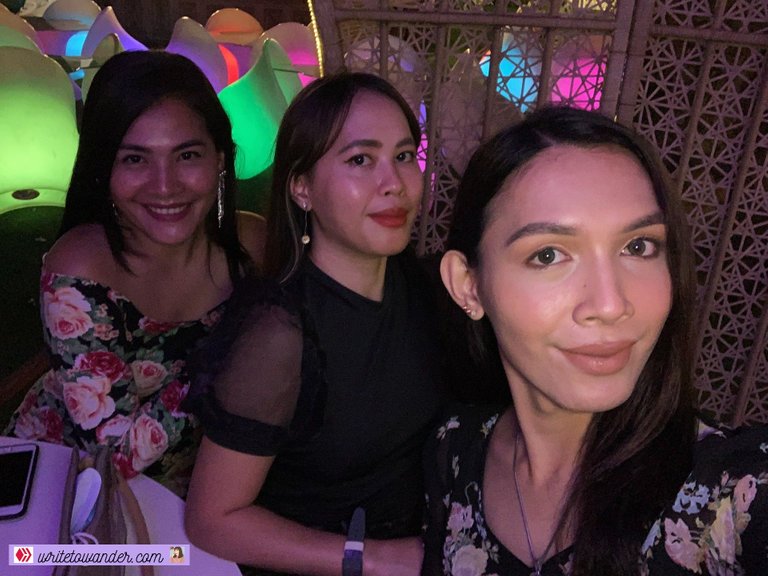 With my smart and gorgeous sisters-- @eeventuree and @swaycanete 😘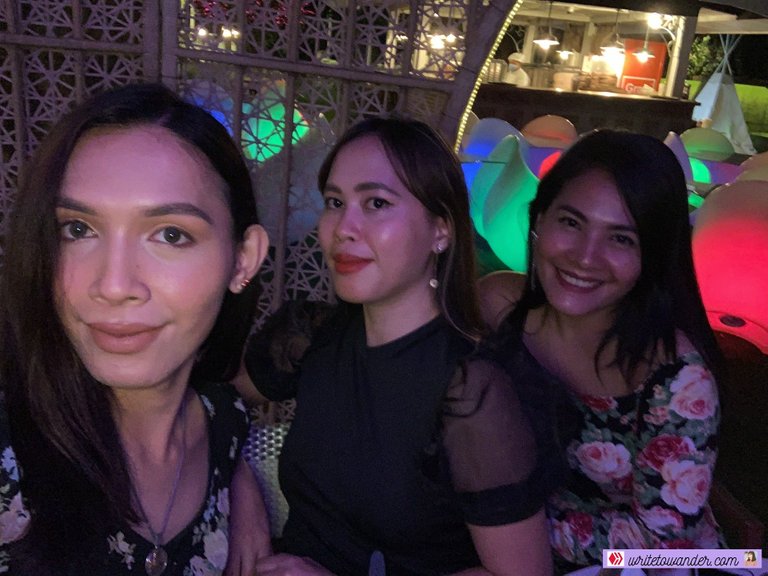 As they say, "Photos or it did not happen", so, here we go. Grouphie, everyone! 📸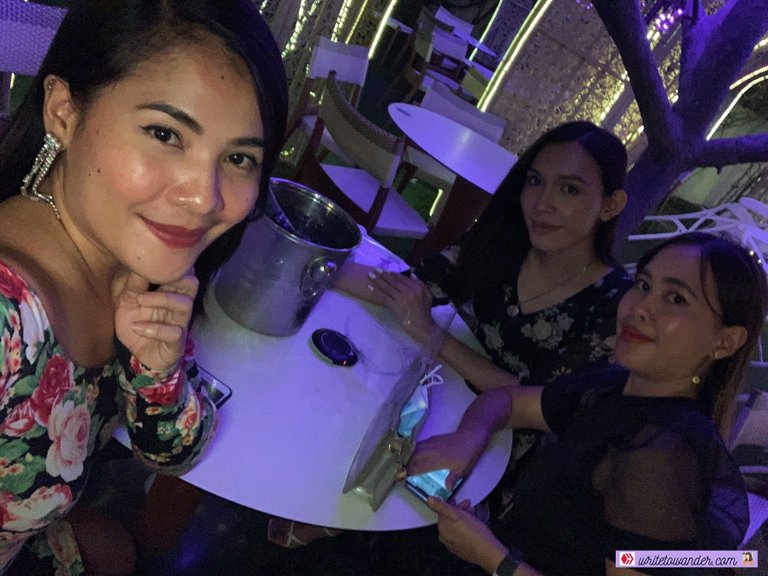 We were waiting fro our order for quite awhile and so there goes another grouphie lol😅
Sidenote: We grew up without lots of opportunities to hang out and eat somewhere "fancy" because we are not rich people. I am so grateful to God that He provided a lot to our family and has given us more than our basic needs. Every time our family has some sort of bonding or eat-outs or beach trips, my heart always swells with so much joy as I look back and see how far we've come as a family unit and how God has been so gracious to us~!
I am so happy that we now have the resources to go places and eat our hearts out. This way, I can get to bond with my sisters and get to know them on an intimate and personal level. I love my sisters-- they have helped me to become the stronger person that I am now.
This Wednesday Wine Night was a first, and I hope that there will be more like these in the future. I love hanging out with my sisters because I can be my clumsy loud self and they know how annoying I can be in that certain aspect but they love me anyway. 🤗💕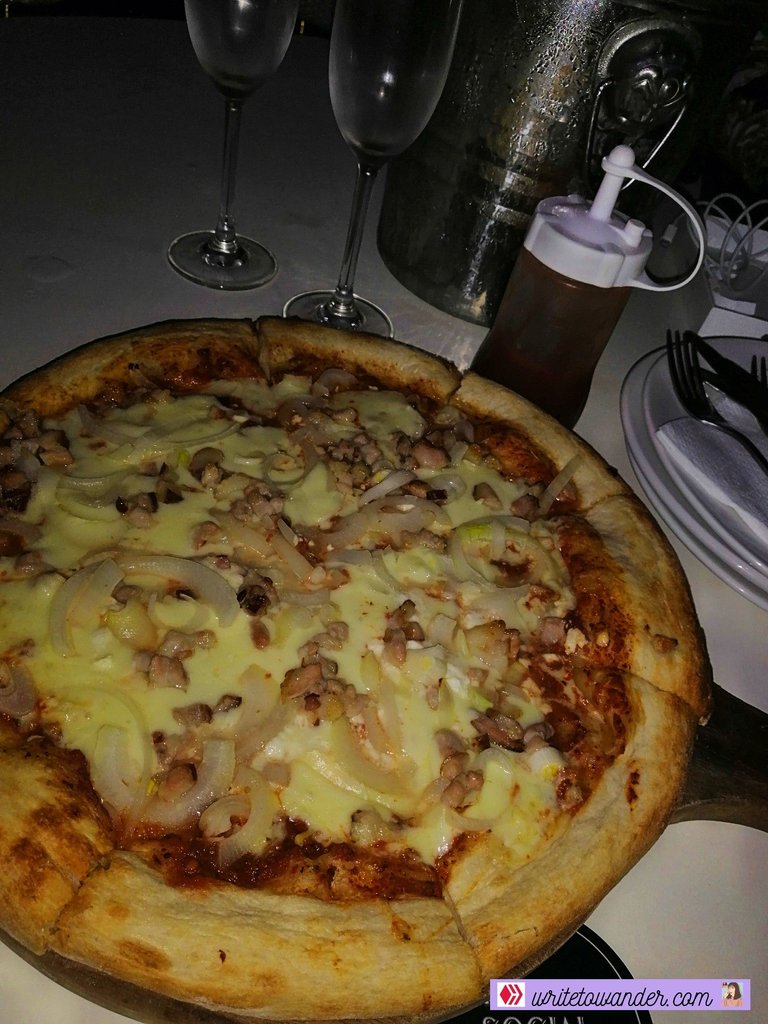 Our pizza has arrived! Yum~😋


THE PHOTO OF THE DAY! | Category: Upload one photo that tells us what you are up to today. This made the cut HAHA. Some 🍕 and 🥂 definitely tell you it's a great day!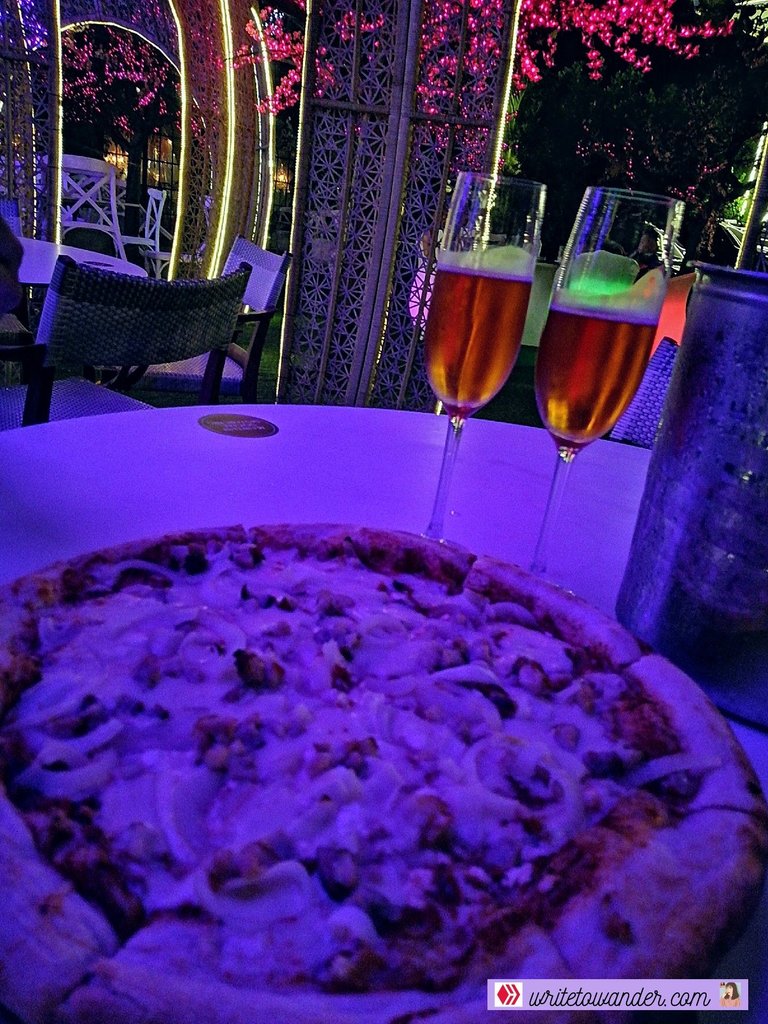 This is a photo without a camera flash, and it turned out pretty cutesy with its pink-purple hue.💜💗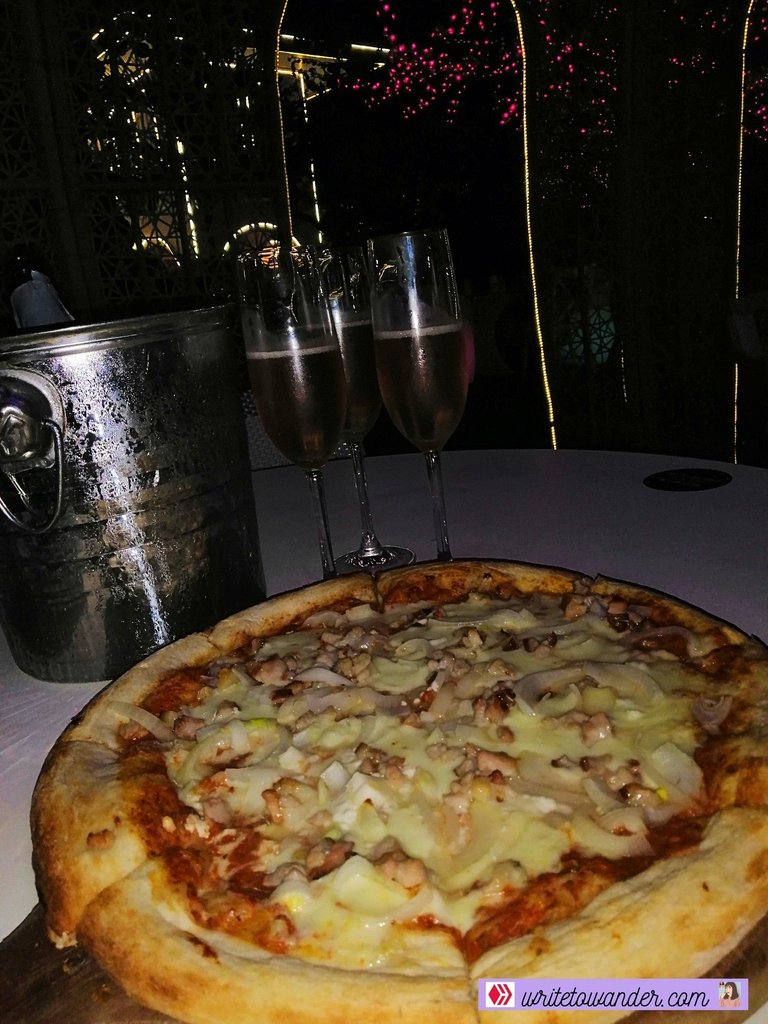 Feedback: This is their bestselling pizza (sorry I forgot the name) and it tastes not bad. But personally, it was a bit expensive for its quality. BUT THEIR WINE DID NOT DISAPPOINT~! 💖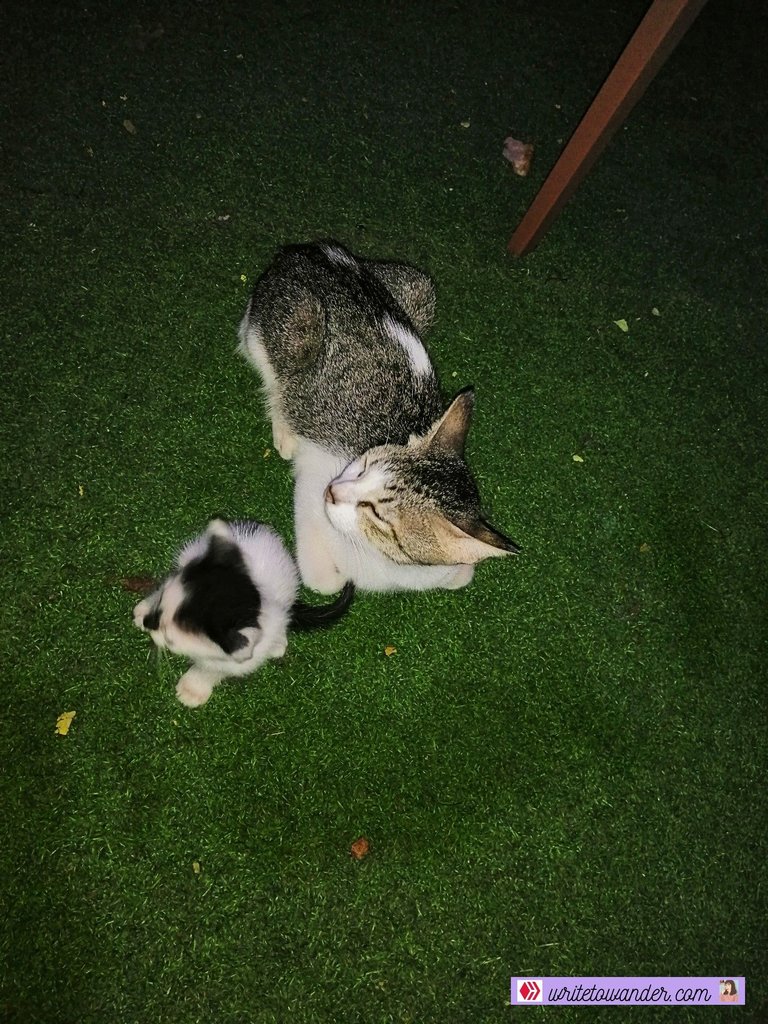 These cutie cats wanted to drink wine, too, but it's a big no, of course. 😂 I took a photo because they look so adorable to me!😍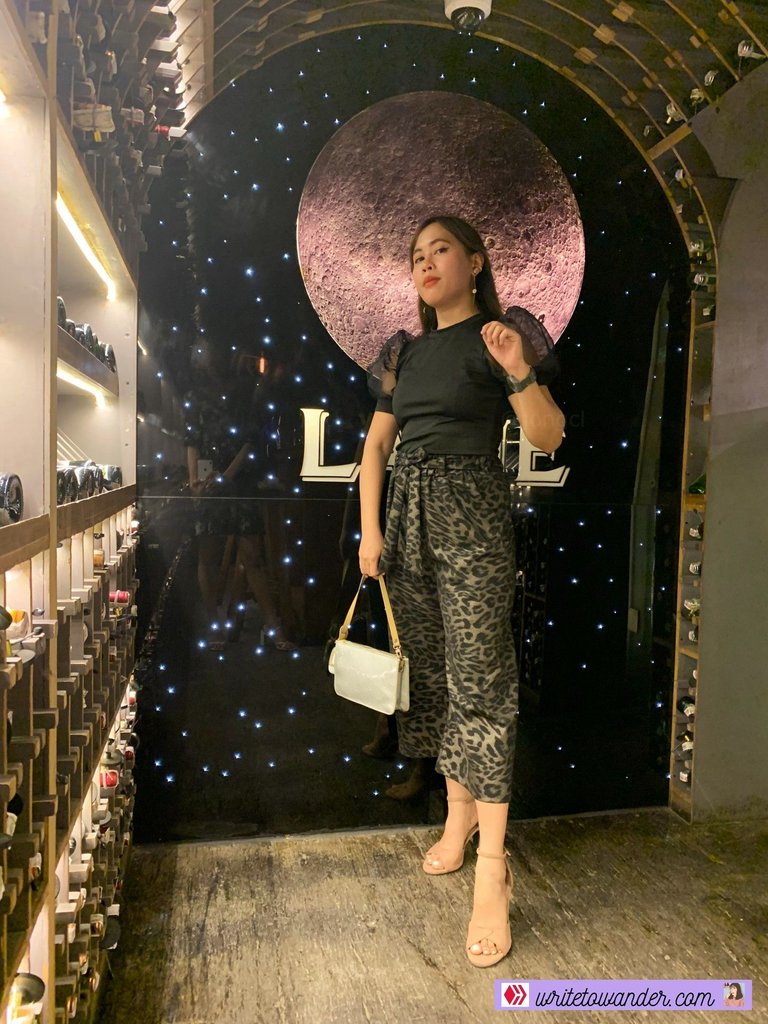 Of course I had to have a photo in the wine cellar. 😅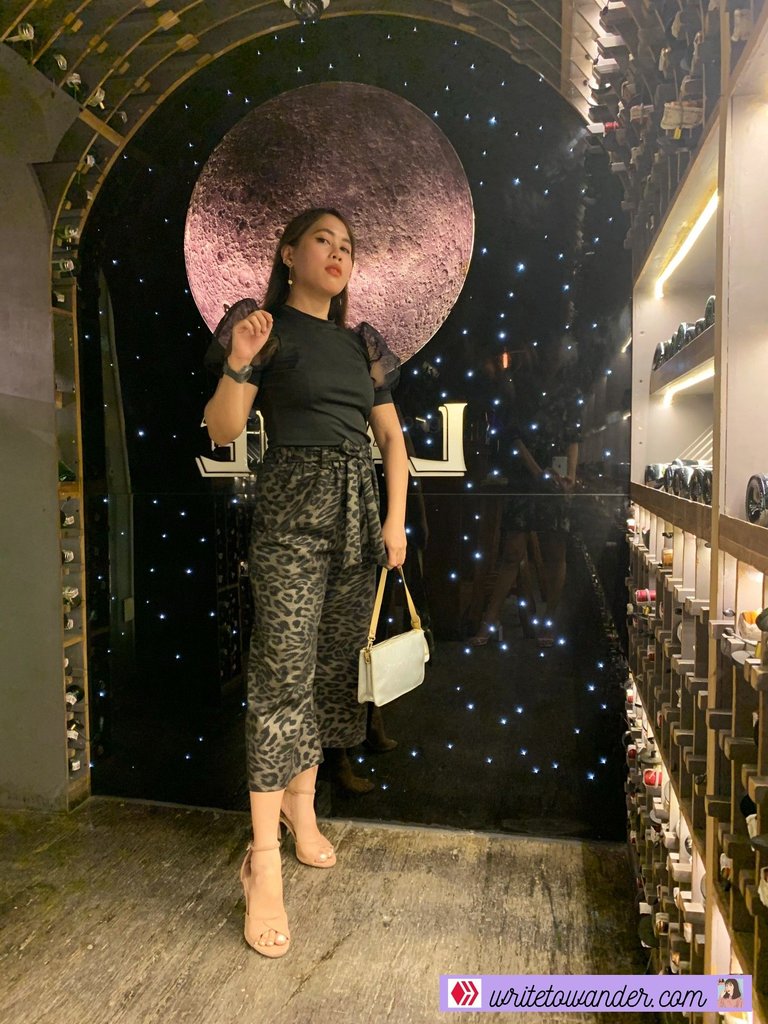 Me trying to say: Aight. Let's have some wine on a weekday. We deserve this. Cheers!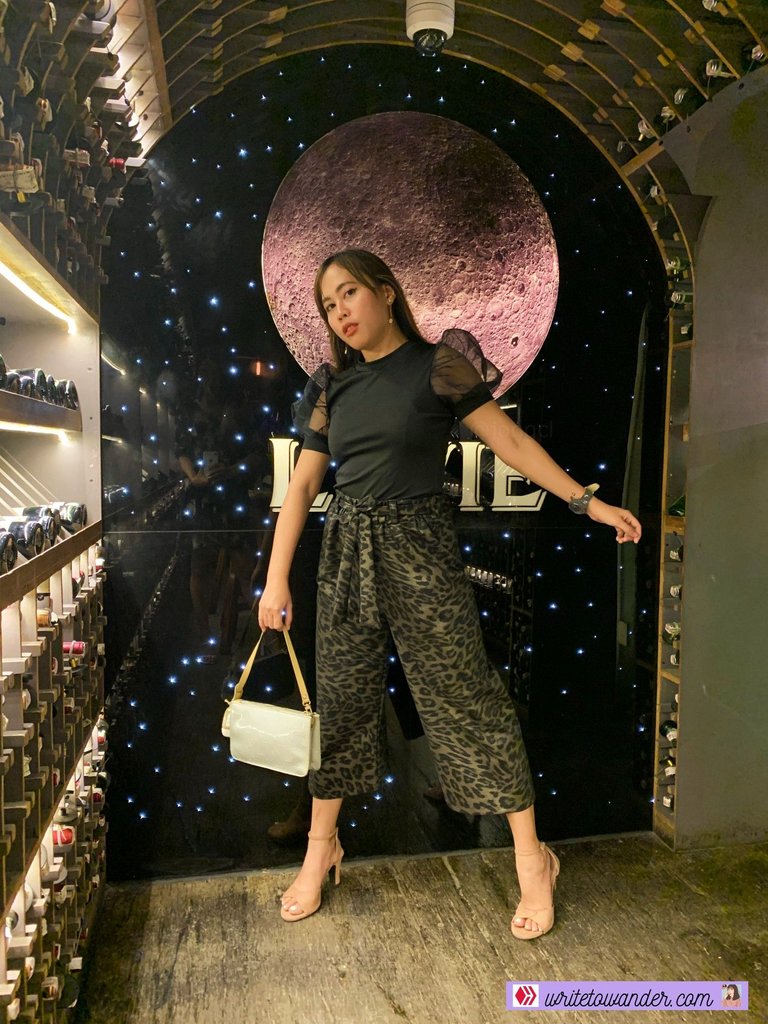 My OOTD Inspo for this look and this pose is Camille Co because she's strong-and-cute-and-beautiful in all her outfit photos. I want to be like her someday. (A girl can dream, right?)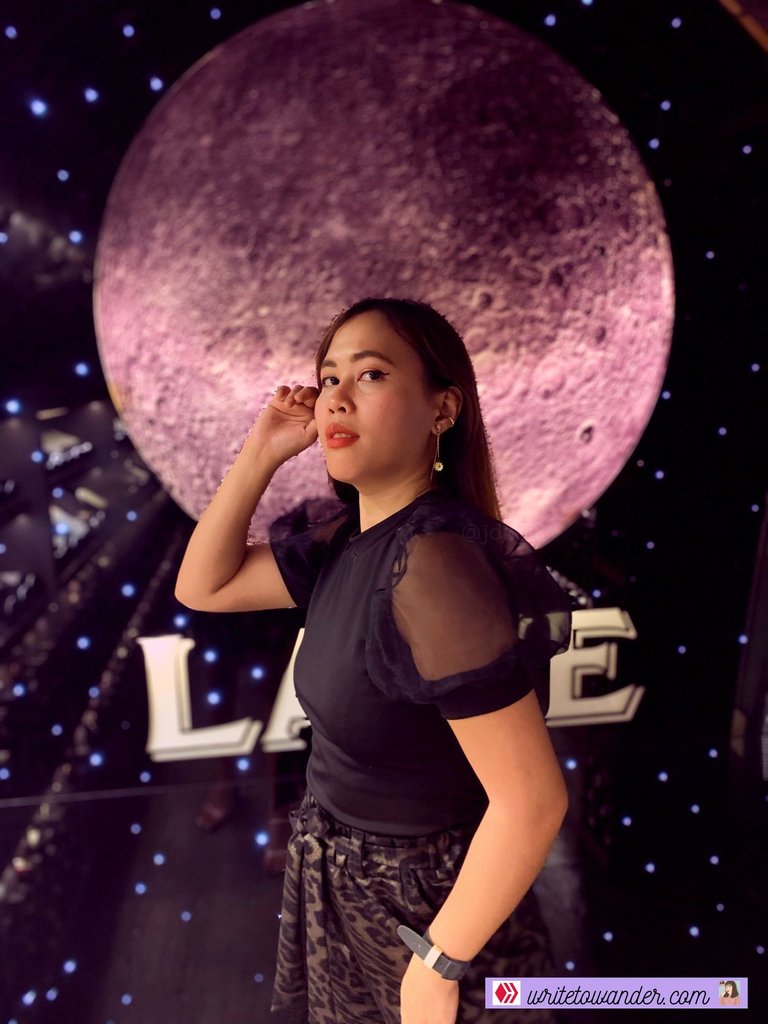 'Til the next post, hivers! Remember that you are loved beyond borders and beyond time & space. Okay? Okay. 💛❤️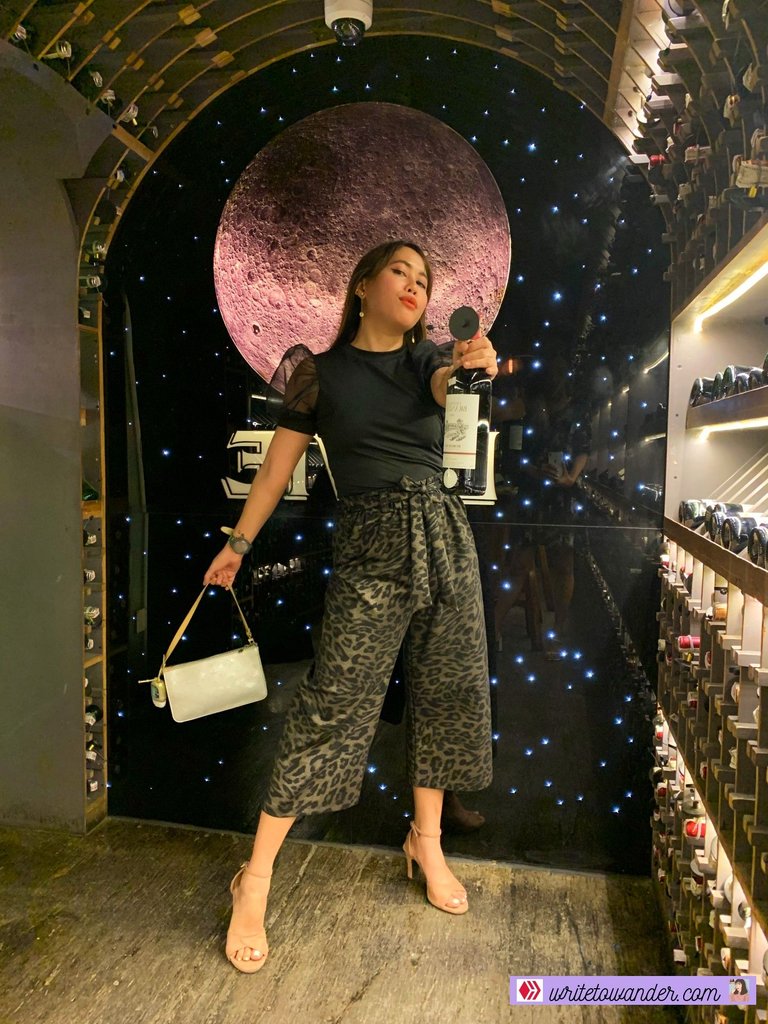 Cheers to life! 🥂 Ciao for now! 🤗🥰
---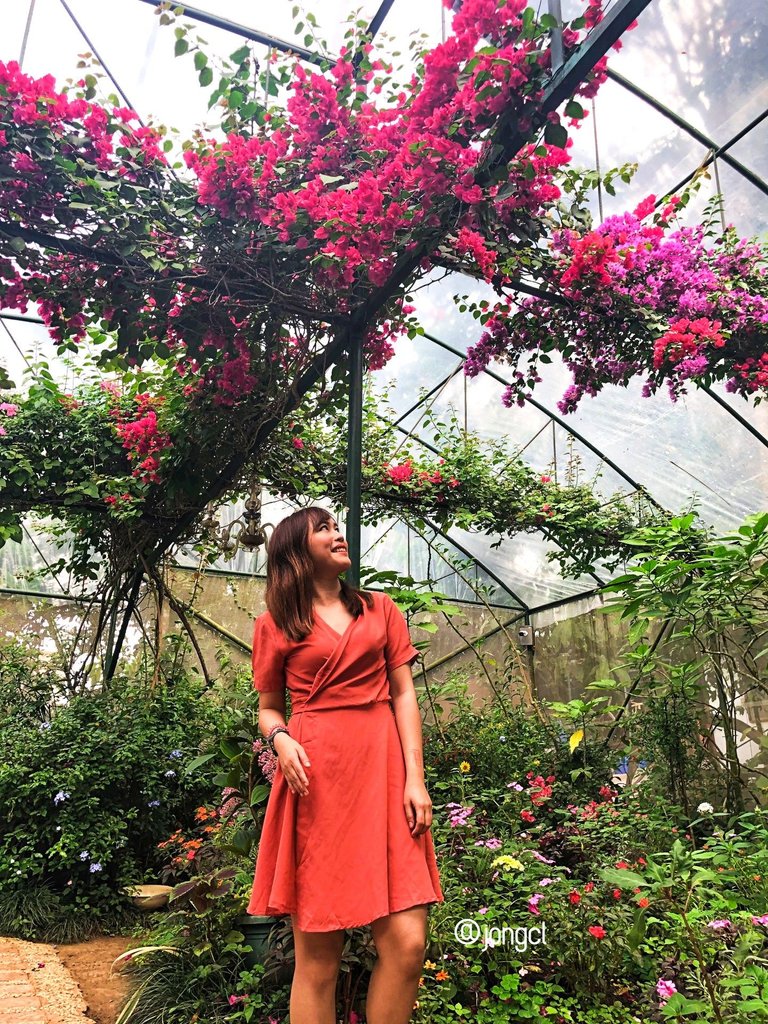 Jong CL
Hive-llo, everyone! Welcome to Jong's little buzz-y corner in Hive. Jong believes that every person she meets can teach her a thing or two (or three, or more) about life. She shares her love for life here-- the captivating beauty of life! To be more specific, but not necessarily in this order, she's interested in: wisdom, love, poetry, single life, books, travel, health&fitness, fashion, gratitude, unspoken hurts, heartbreaks and healing. Lastly, she loves Jesus.
Do you like her content? Make sure to upvote, then! Drop some love by leaving a comment-- she really appreciates listening to your thoughts! 💛 Feel free to reblog if her post resonated with you. Kindly follow her to not miss a post! Happy hiving, loves! 💛

---
---