New Iconique Mall in Cebu City Feat. "A Little Tea" Store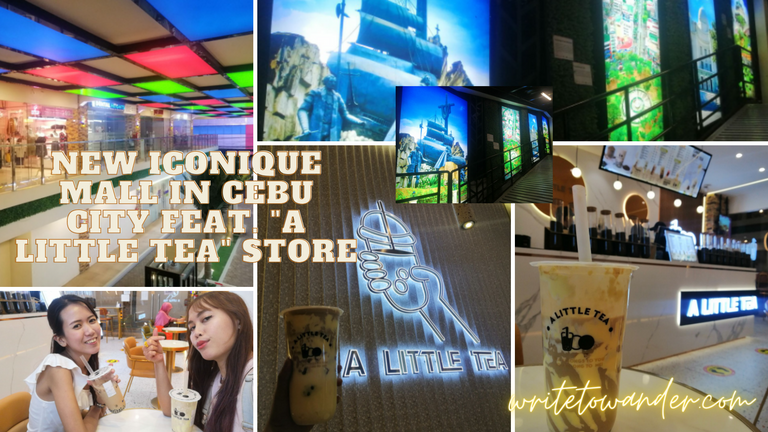 There's a new mall in Cebu City which opened around September 2021--and I've never been!! It's Iconique and was able to visit it last week with @hannahs.journey 🎉 We went out for a little chit-chat over milk tea (just like the old times!). I love that we're both able to go out on weekdays--unlike when we were practicing teachers when we rarely can go out on weekday nights because of the loaded schedule.
---
A LITLLE TEA
at Iconique Mall
---
Our love for milk tea can never be denied lol. Hannah and I along with our co-teacher friends usually catch a tea drink in between our busy teaching day--we had our "long breaks" before. A Little Tea E-mall branch was just across the university where we used to teach so it's convenient. When we first tried their milk tea, we did not immediately liked it. It was after a series of visits that their tea kind of grew on us. Basically that's the little "story" of how we came into loving A Little Tea.
When Hannah said that the newest branch is in Iconique mall, that piqued my interest since I've never tried visiting the mall lest alone this particular branch she was talking about. Even if it's a bit out of the way from my workplace to Colon, I jumped right in--how can I say no to A Little Tea? Lol.
As per usual, I ordered Cheesecake milk tea with pearls (unsolicited note: it deserves to be one of their bestsellers because it is downright delicious). As I came a bit earlier than the agreed upon time, I was able to read my book while waiting for Hannah.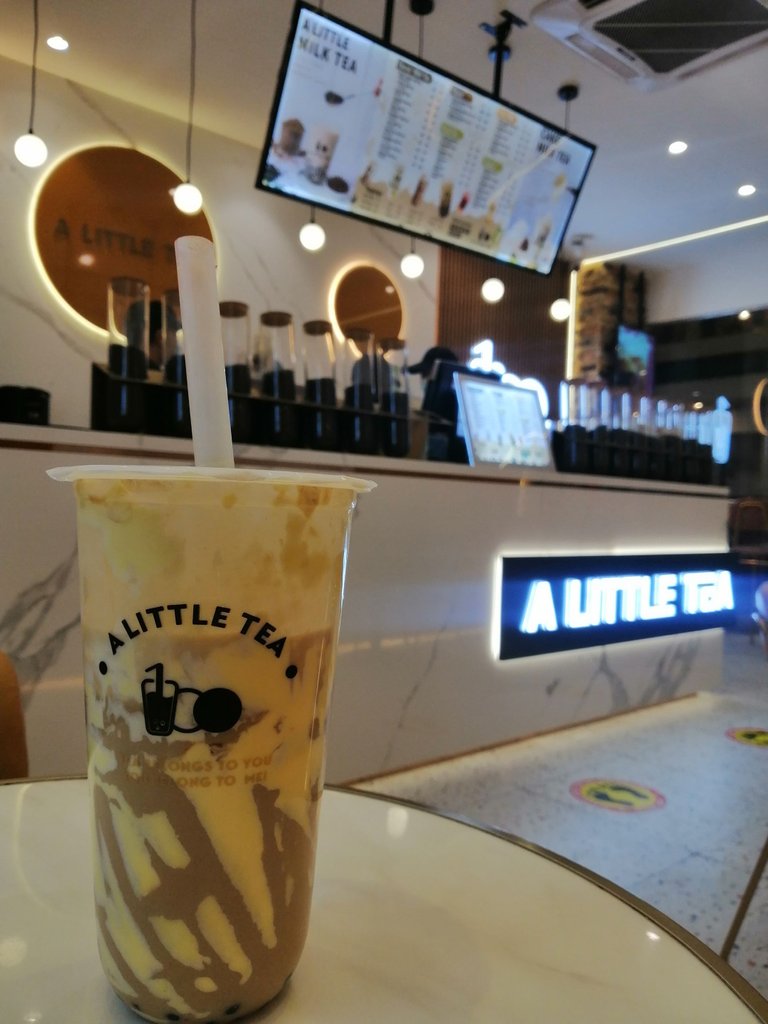 Who can resist this cup, right? 🖤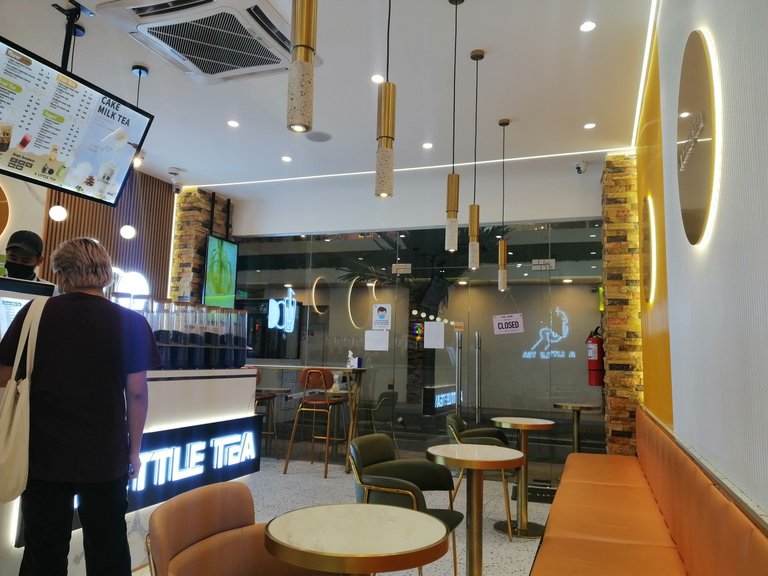 The interior.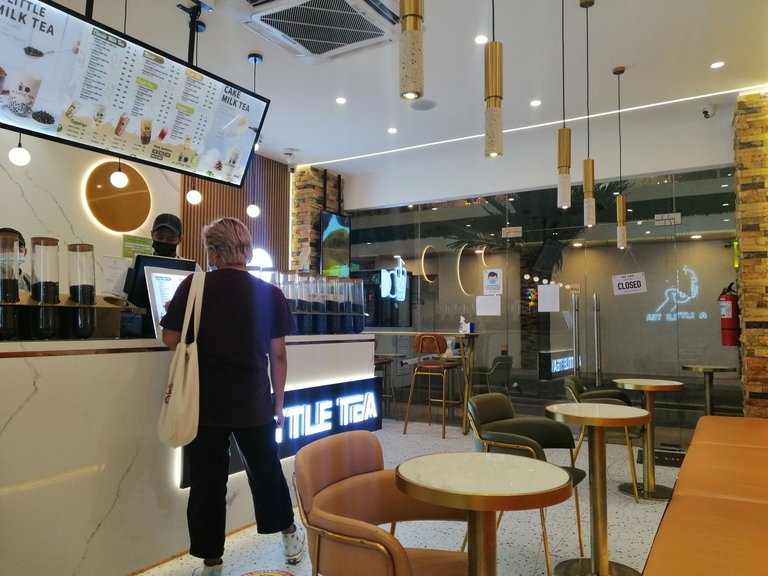 It's not spacious but it's a pleasant space.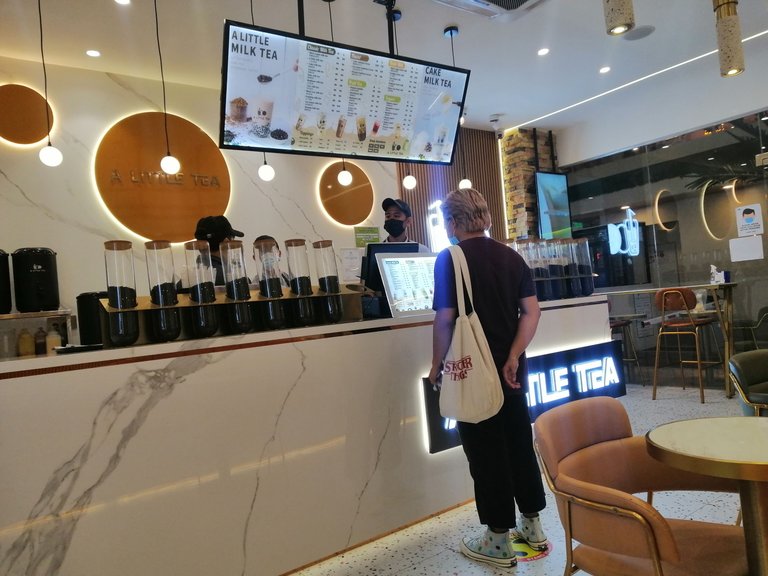 Photo focus: the counter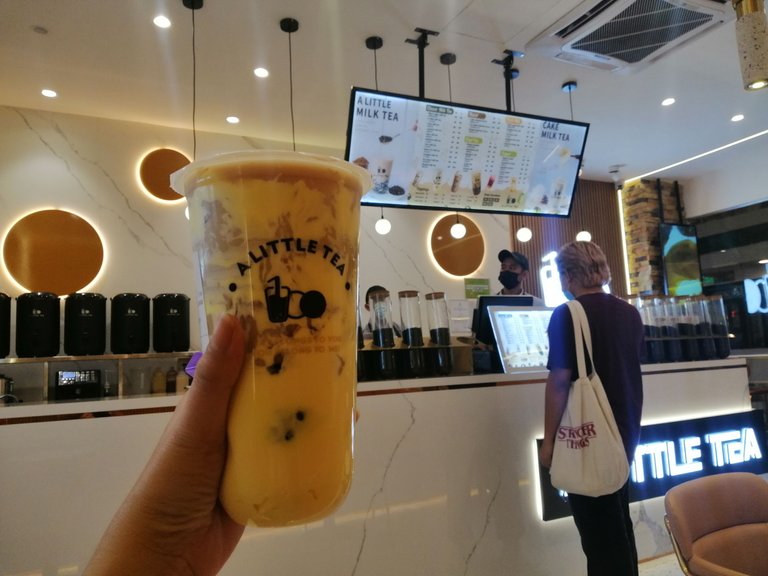 Here's me flexin' my fave milk tea flavour!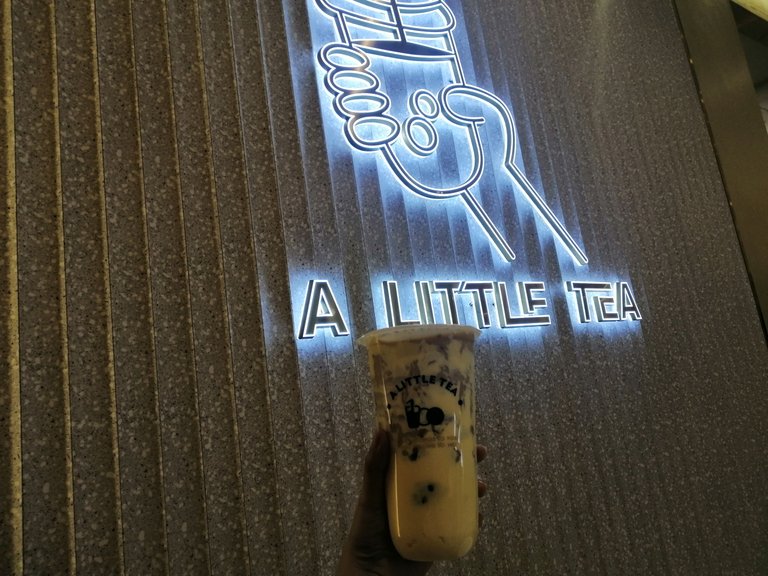 An obligatory photo of this cute backdrop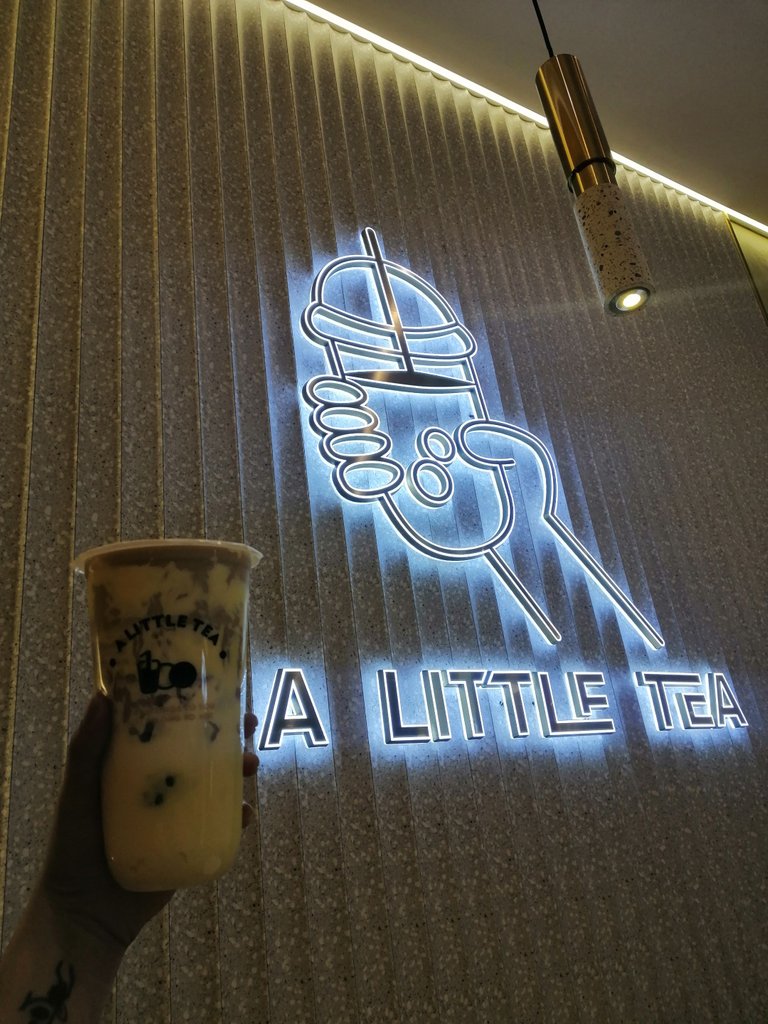 Cheers, all milk tea lovers of the Ubec!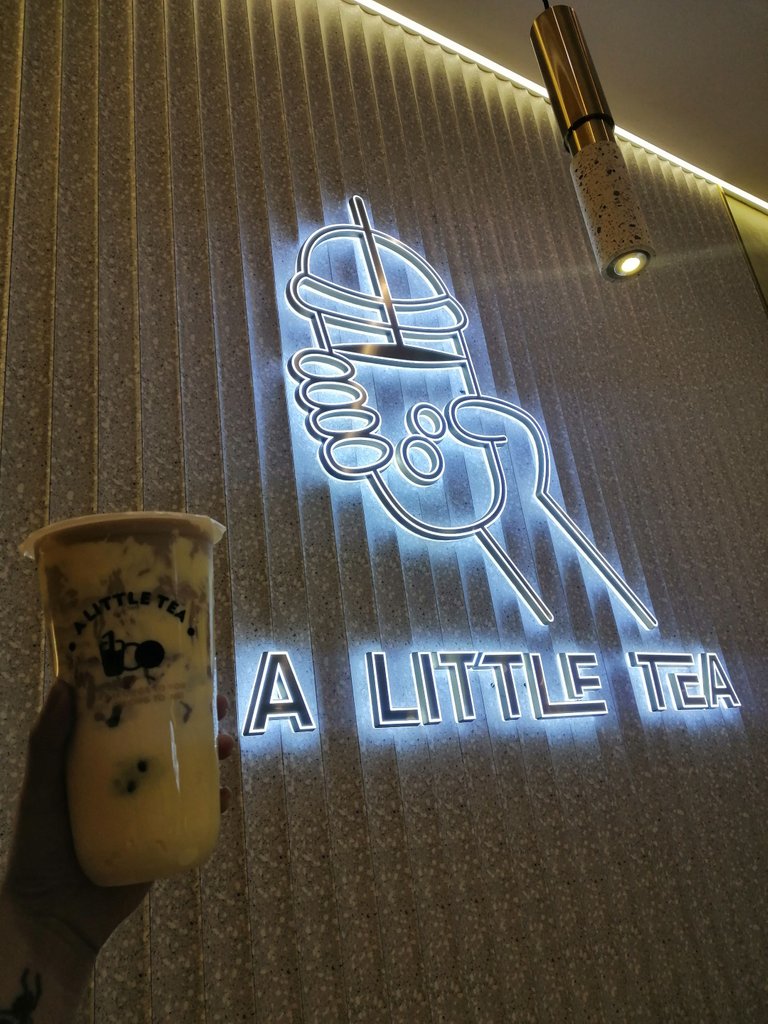 A cute aesthetic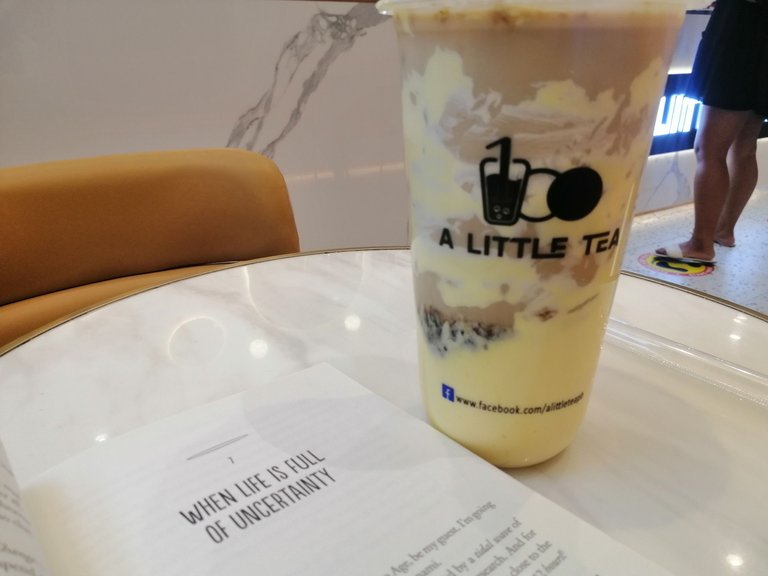 When life is full of uncertainty, grab a milk tea. -Jong 😅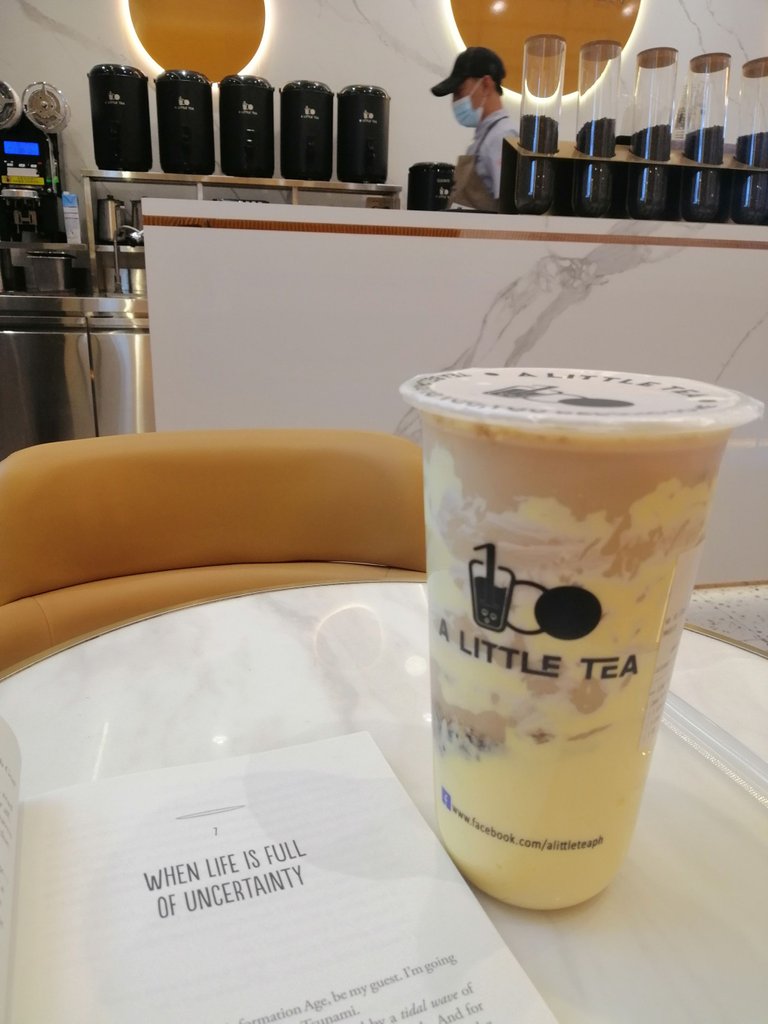 At the back, you can see the tons of tea they brew!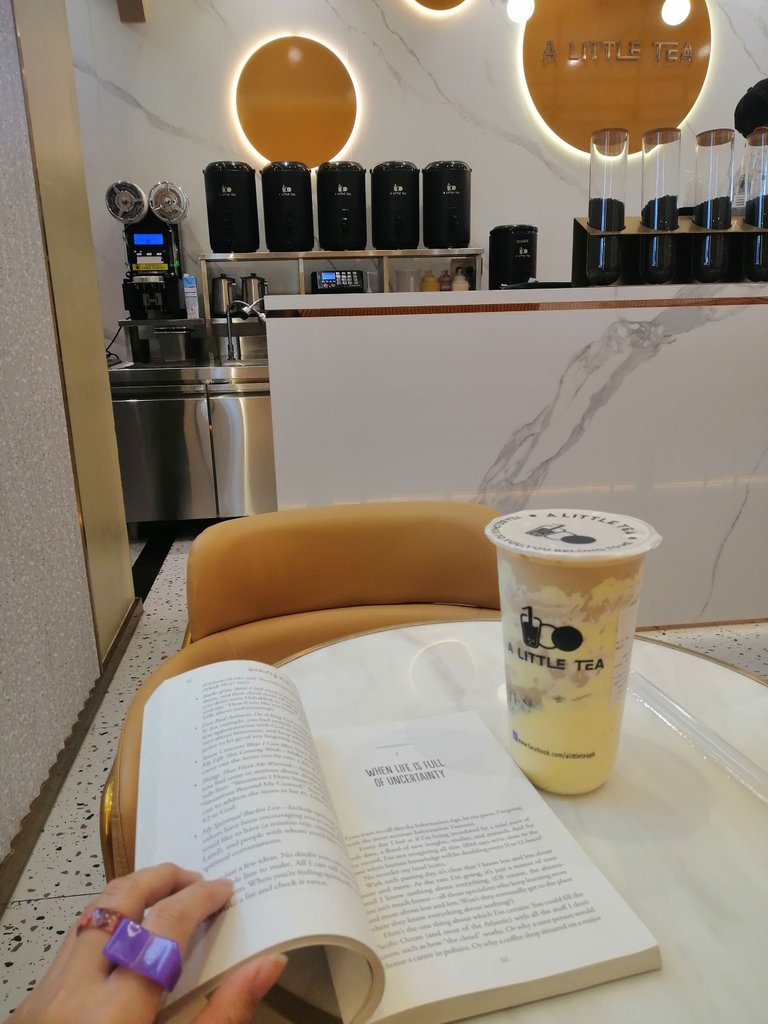 A book and milk tea? Well sounds like a great combo! 💜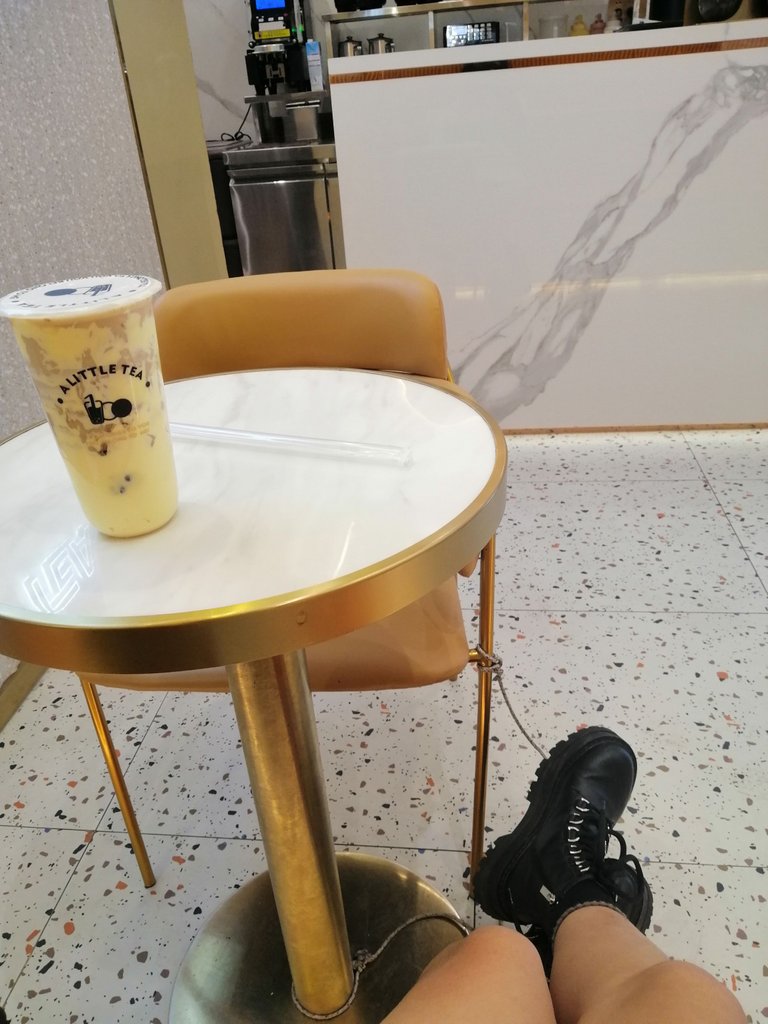 Lowkey flexin' ze boots haha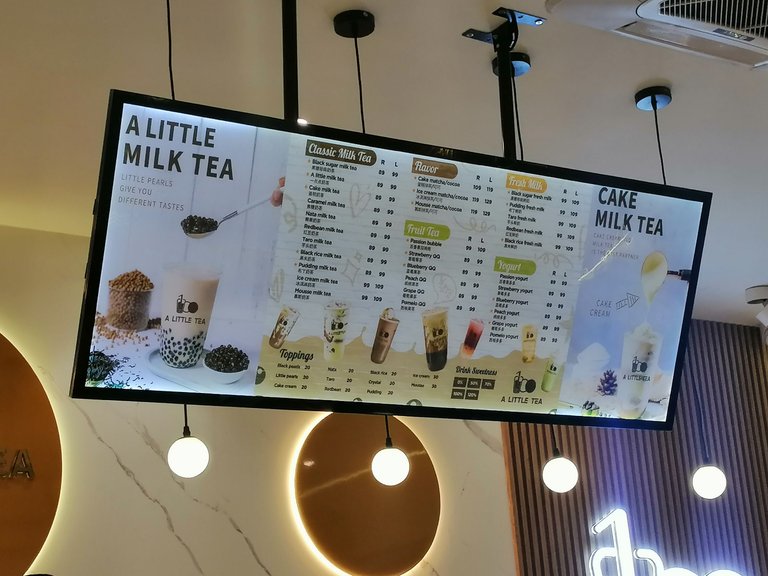 This is their menu.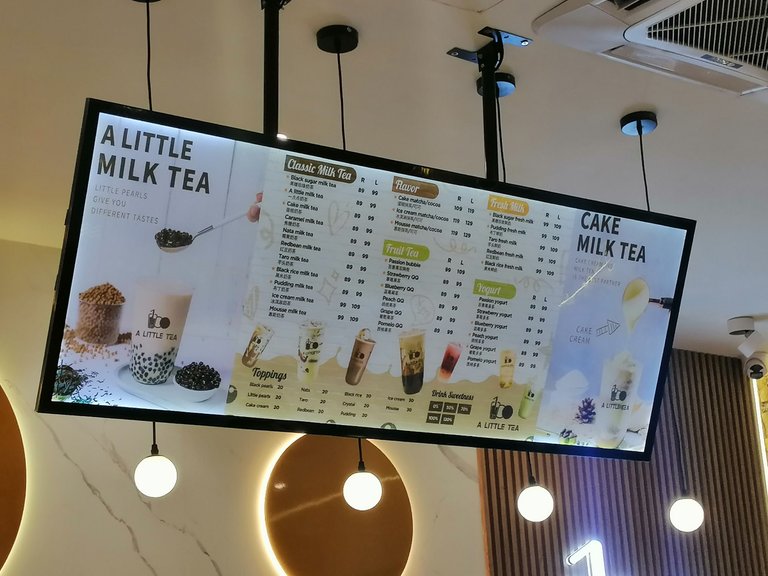 As you can see, their Regular sized drinks range from PHP 89 to PHP 99, while the Large ones are from PHP 99 to PHP 109. When you want some toppings/sinkers, each is priced at PHP 20. They are pretty reasonable!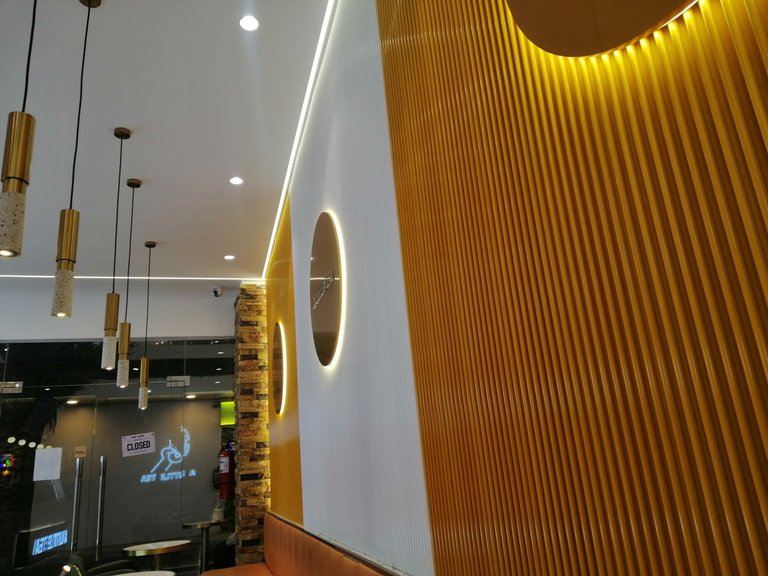 It's a vibrant wall, don't you think?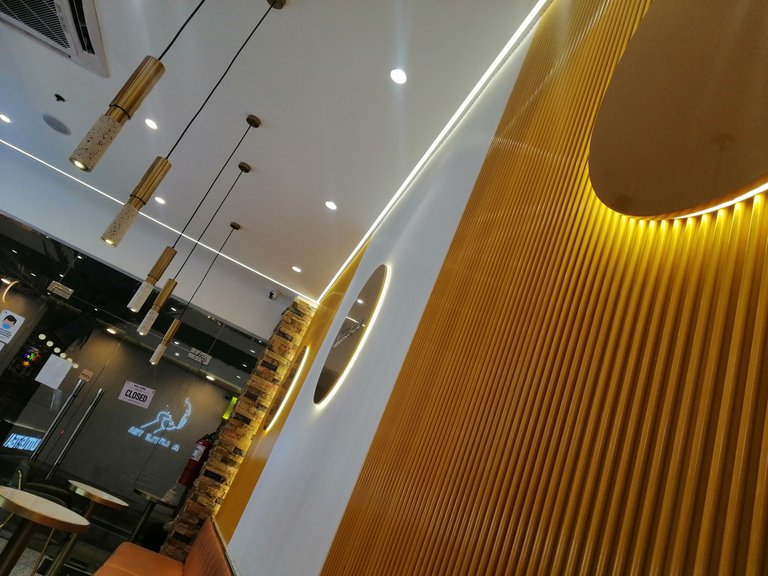 It is in the details.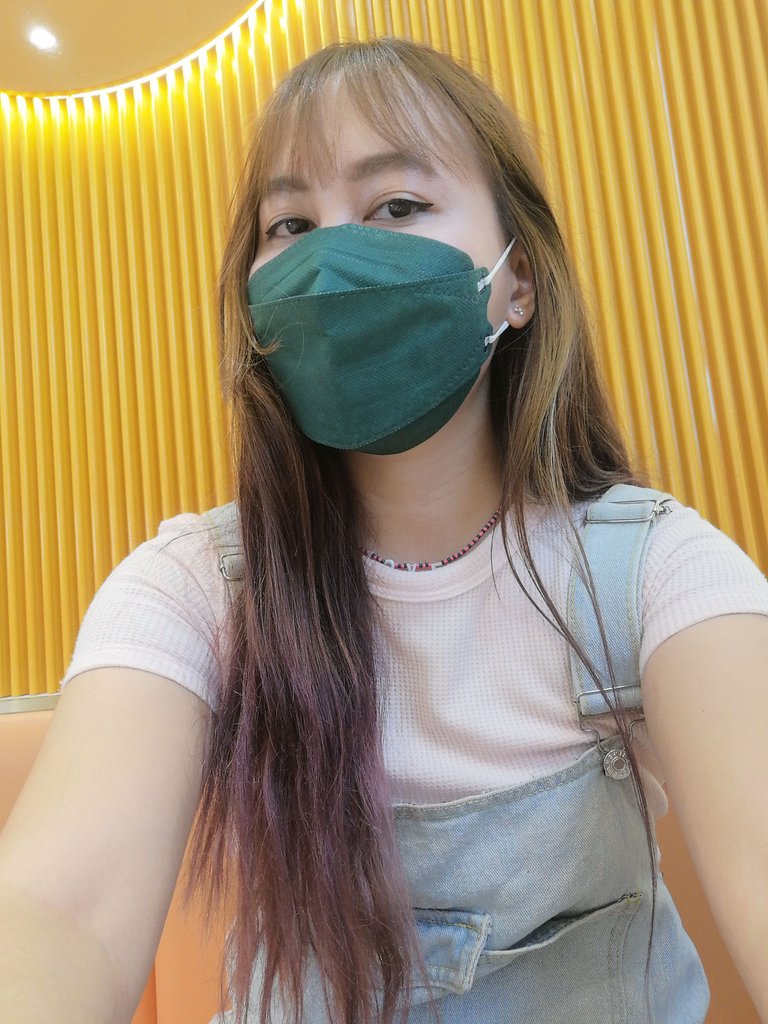 Yeah by the way--I bleached my hair and dyed it a purple hue last Wednesday. Talk about some D.I.Y!! Haha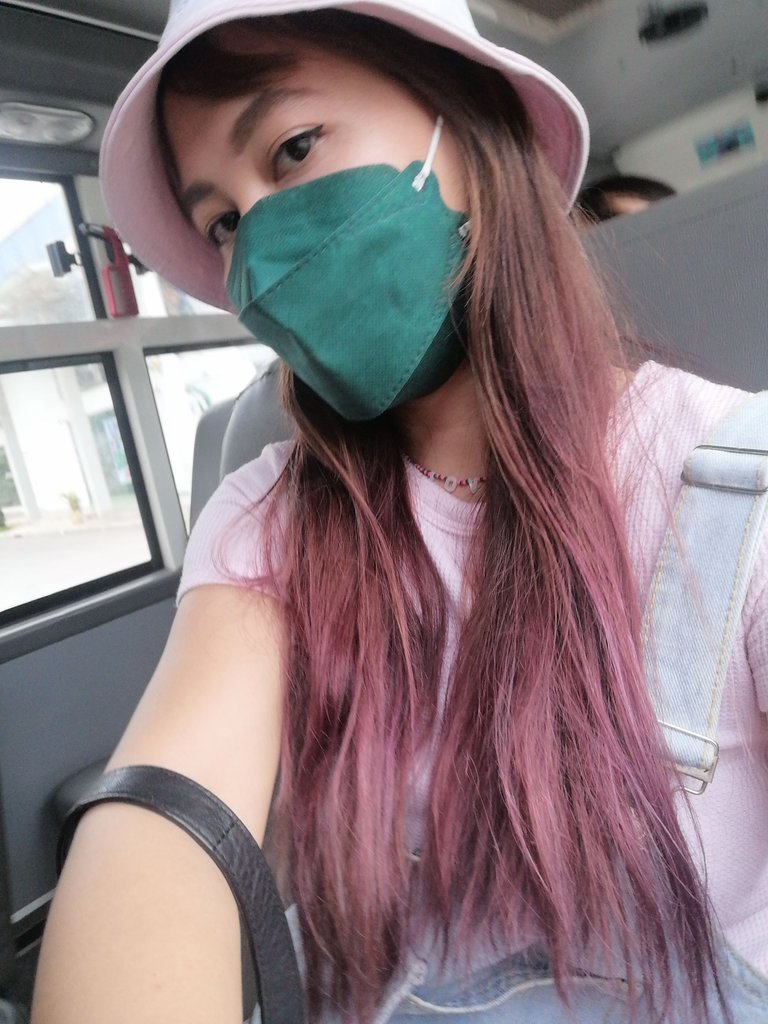 It's kinda pink-ish in this photo, because of the lighting. But it's a pretty hue lol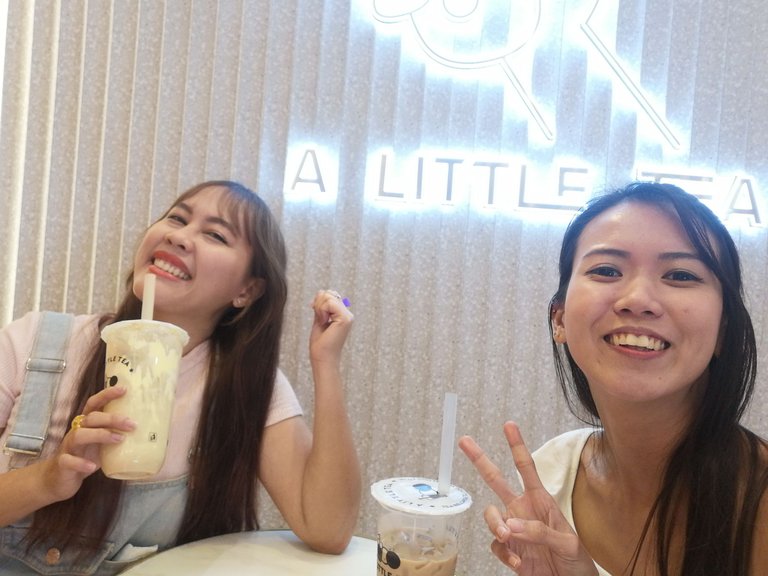 Of course, would the day end without a photo of us? Haha ✌️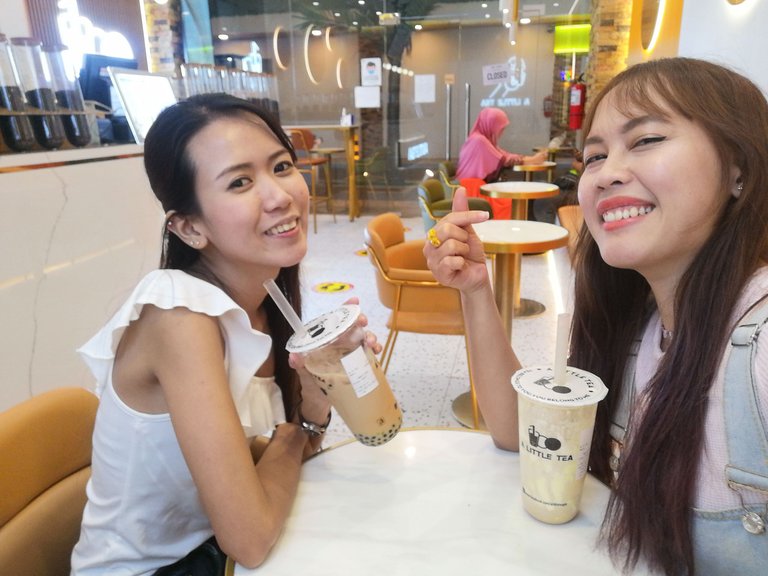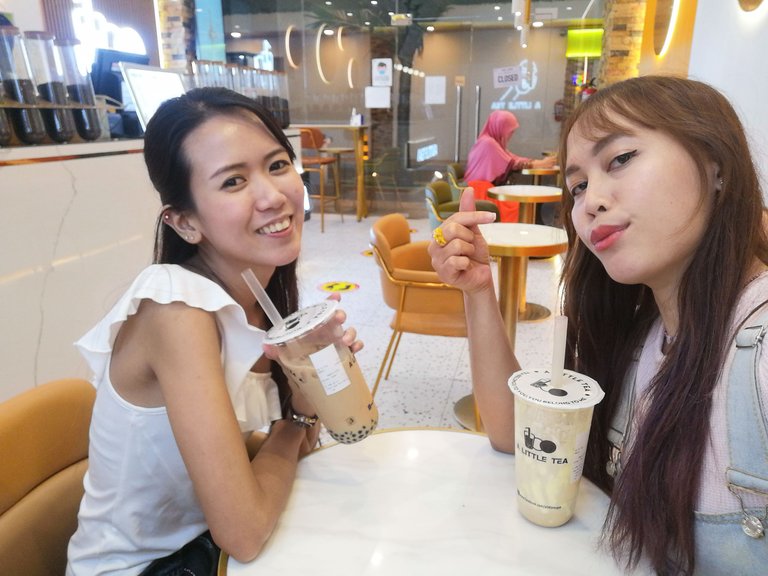 When Hannah came, we got to catch up on the recent on-goings and life updates. It's much career-centered, our conversation. Here's what I've observed though: #adulting is so real amongst us young professionals! It's either our job drive us nuts or it warms our hearts like the summer sun--it is either or. This reality is both sad and encouraging--it pushes us to be wiser in exploring career opportunities whilst not wasting time on the doors that have been opened for us.
---
LITLLE TEA
at Iconique Mall
---
After the career life situation convo, we decided to explore a little part of the mall at my insistence. C'mon and let me take you on a quick virtual tour of the place.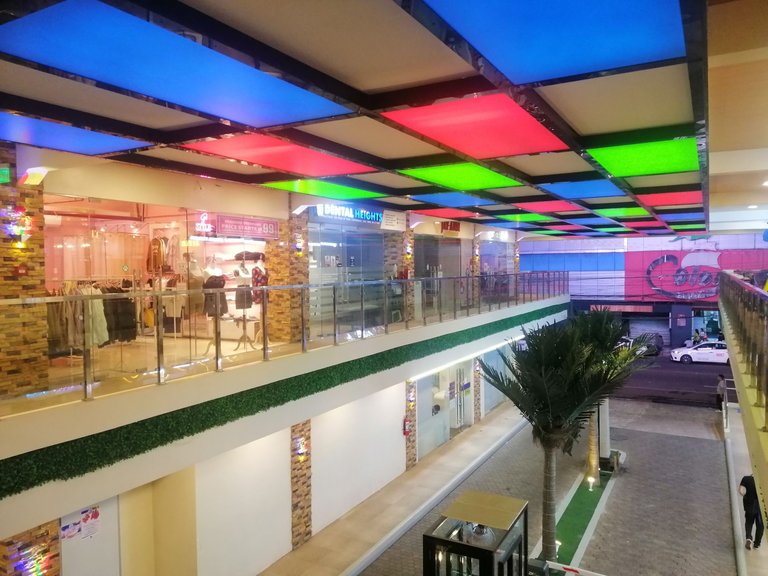 The colours!! 💕💙💚This is the view of the mall when you enter. As you may notice, it is just across the "legendary" Colonade Mall of Cebu City!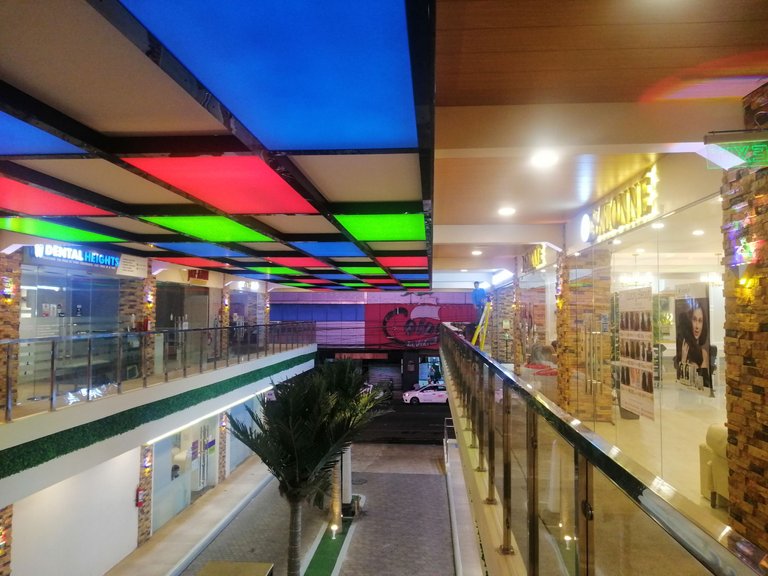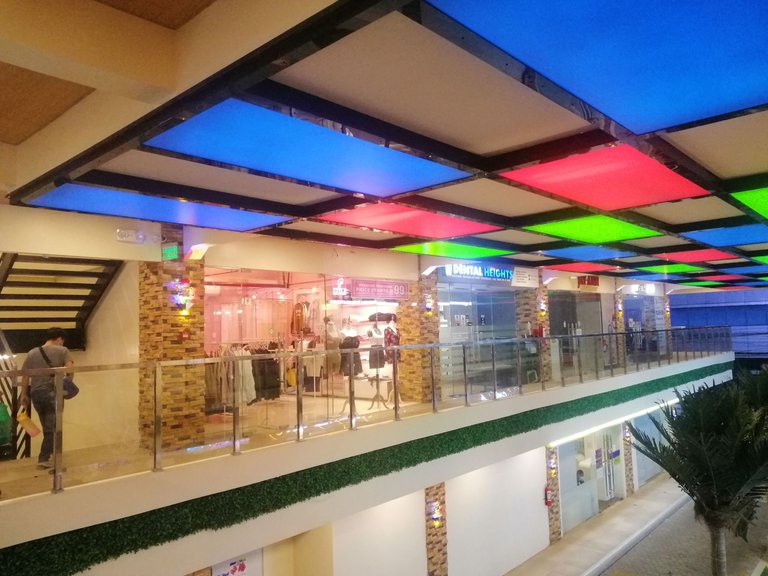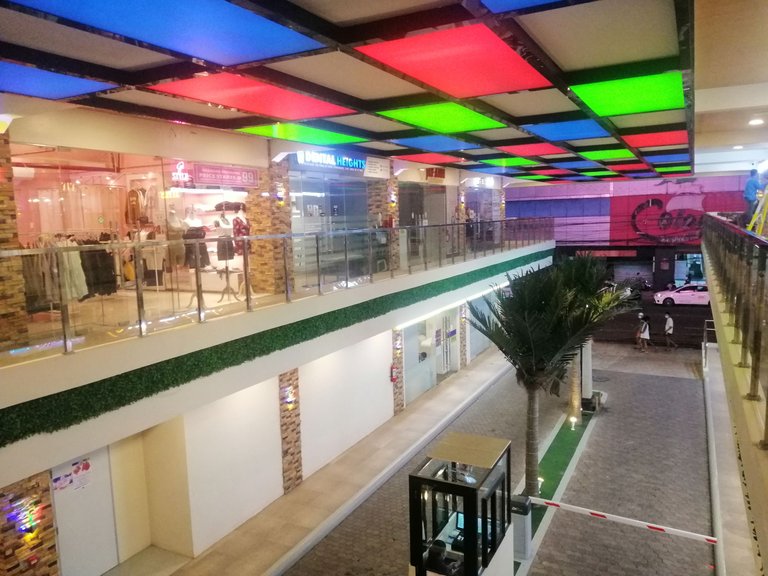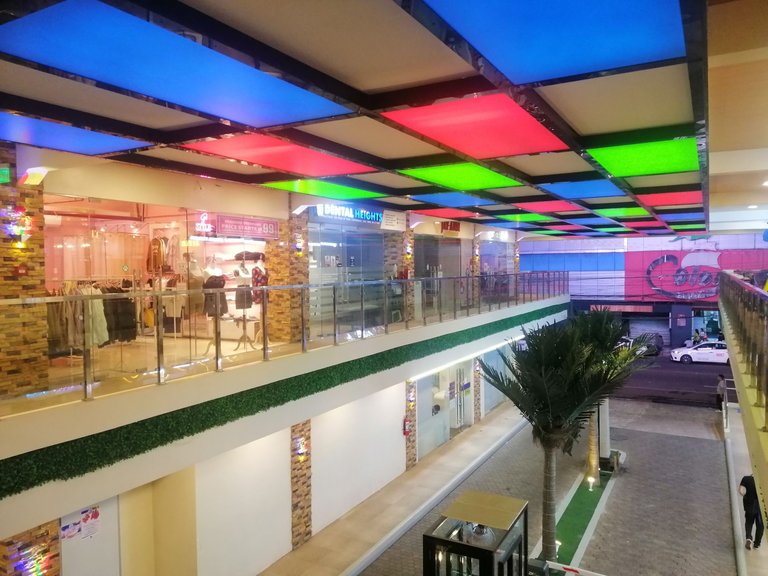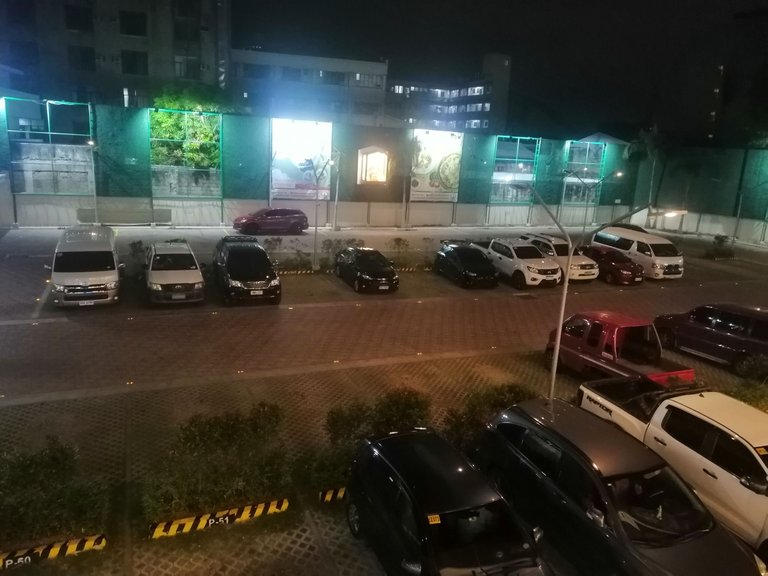 The other side of the mall is its parking space.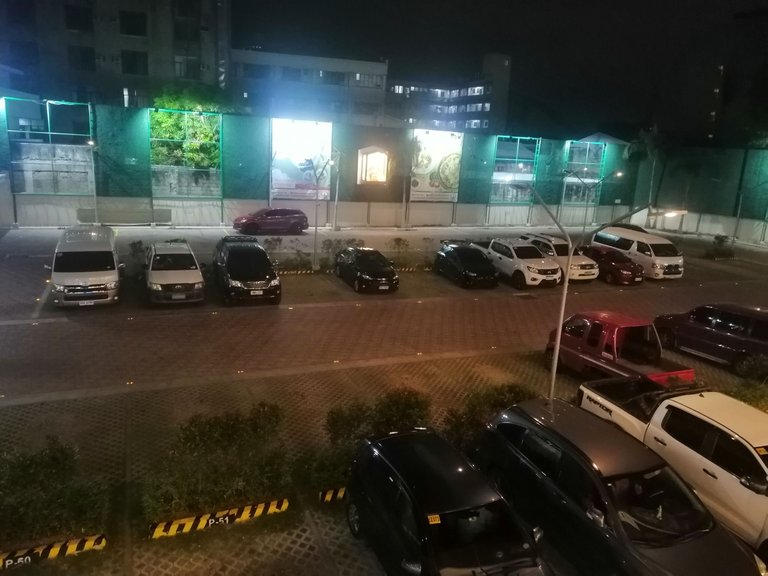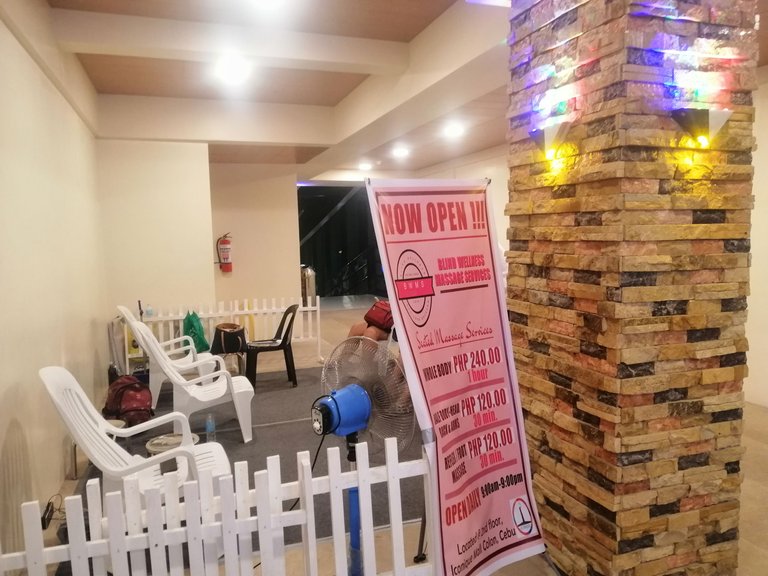 In need of a wellness massage? They've got you covered.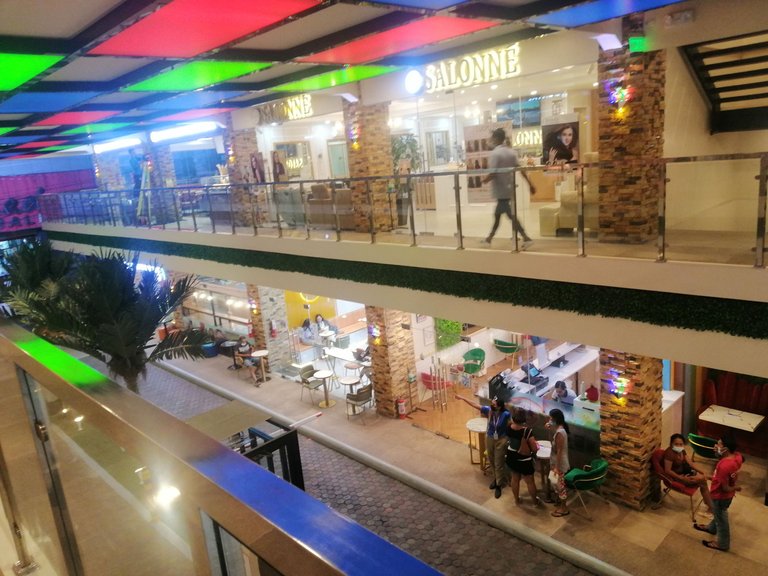 There's a salon as seen in this picture.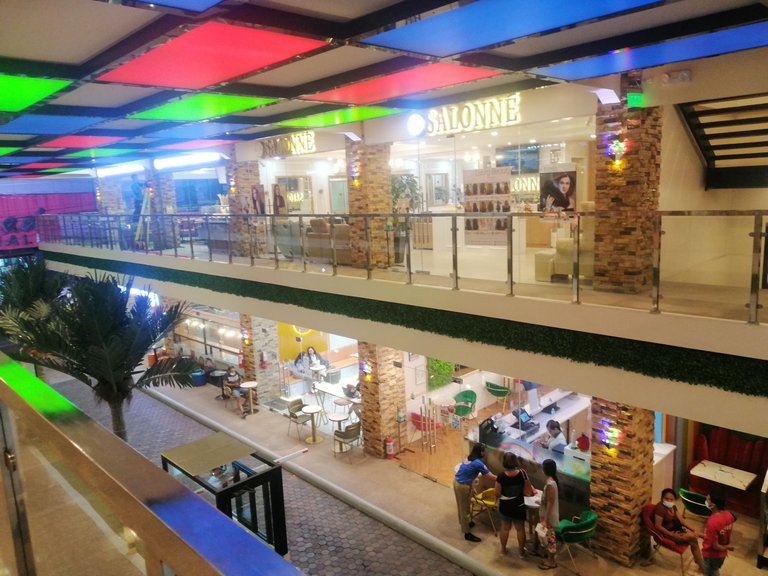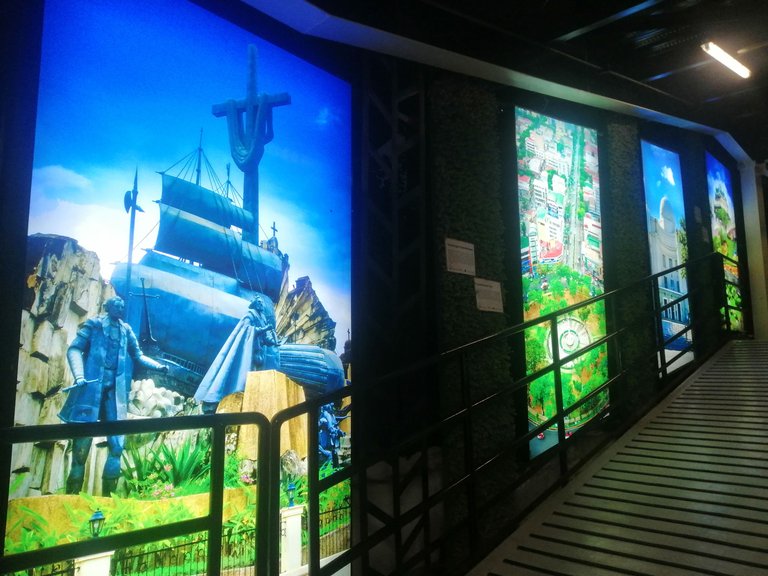 The staircase is artsy! 🖤 It showcases historical places in Cebu City--so you'll learn a little history while shopping.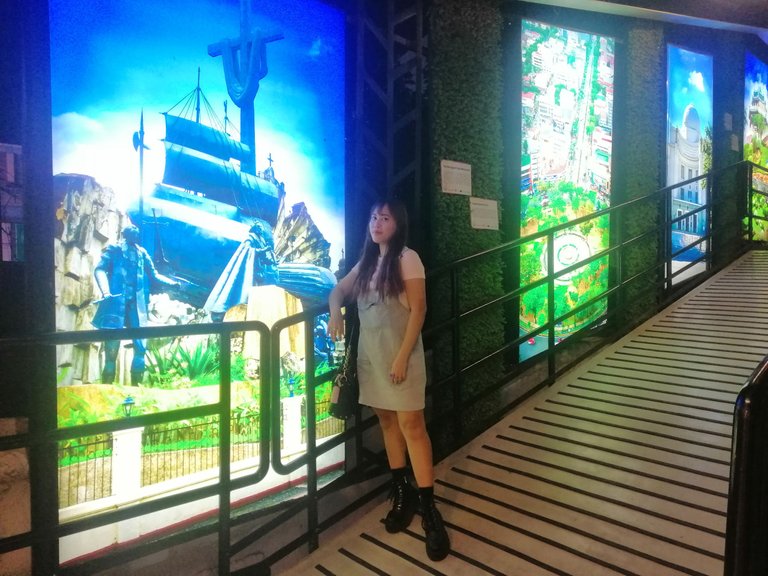 So yeah just a quick photo op for the "ootd shot" lol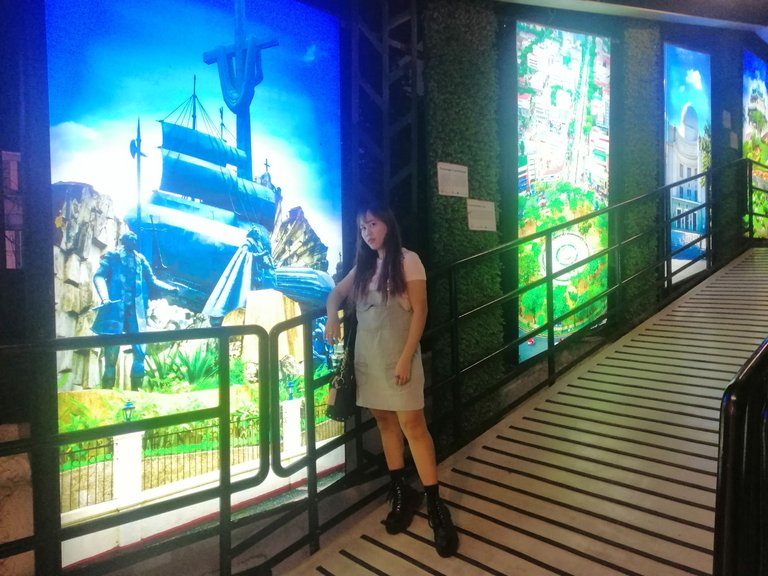 So what do you think of this new mall in Cebu City? Personally, it's so convenient because you can finally grab something to eat or drink after buying groceries, fruits and veggies in the market. If you're in Cebu, feel free to check the mall out for yourself. Have a great Tuesday, hivers! 💃
'Til the next post, hivers! Remember that you are loved beyond borders and beyond time & space. Okay? Okay. 💛❤️
Ciao for now! 🤗🥰
This original article is written by Jong, the blogger behind writetowander.com. All photos are hers, too.
---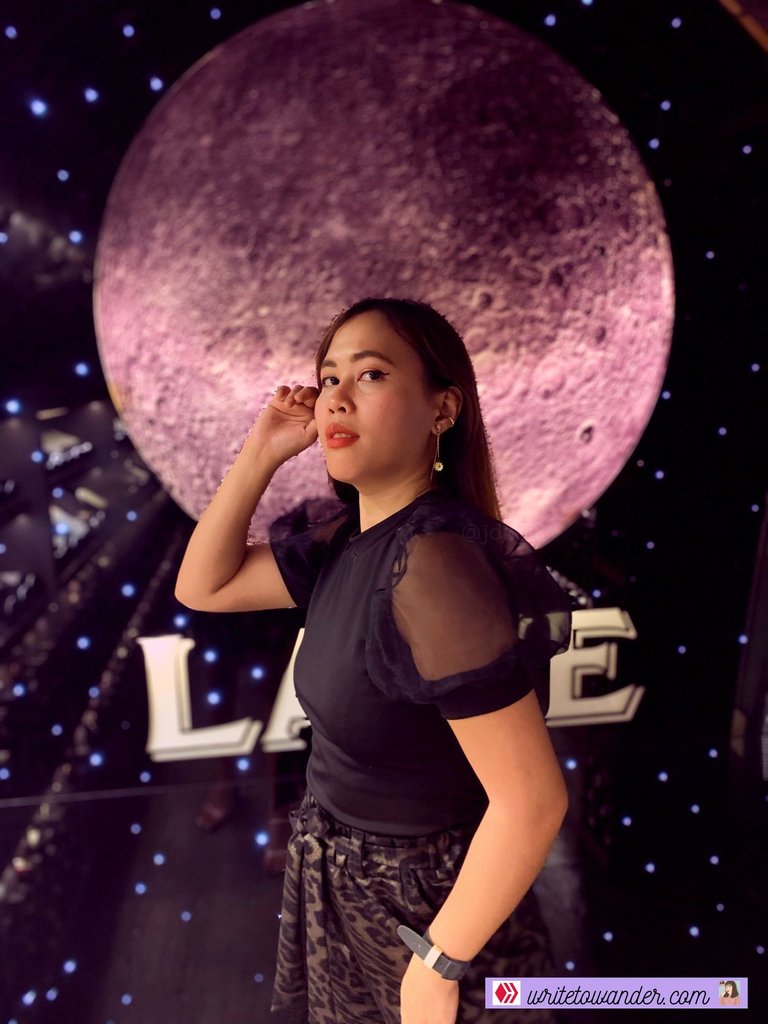 Jong CL
Hive-llo, everyone! Welcome to Jong's little buzz-y corner in Hive. Jong believes that every person she meets can teach her a thing or two (or three, or more) about life. She shares her love for life here-- the captivating beauty of life! To be more specific, but not necessarily in this order, she's interested in: wisdom, love, poetry, single life, books, travel, health&fitness, fashion, gratitude, unspoken hurts, heartbreaks and healing. Lastly, she loves Jesus.
Do you like her content? Make sure to upvote, then! Drop some love by leaving a comment-- she really appreciates listening to your thoughts! 💛 Feel free to reblog if her post resonated with you. Kindly follow her to not miss a post! Happy hiving, loves! 💛

---
---