Food Trip Thursdays: Monster Coffee, Hot Lattes, Pinoy Street Food, Korean Foods, Mini Burgers, Fries, Halo-Halo and a Whole Lot of Desserts! Certified "LAMI"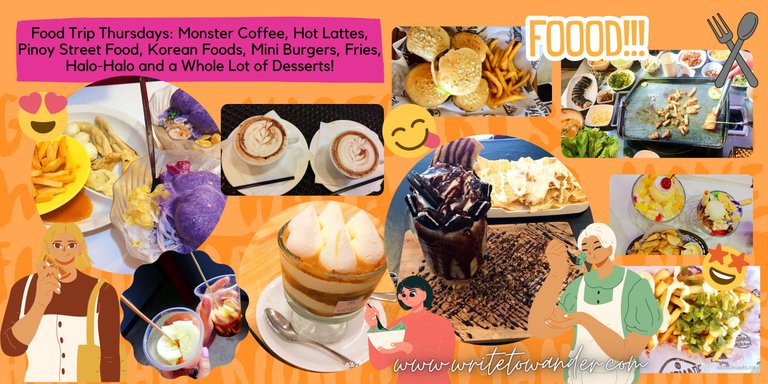 Welcome back, fellow food lovers across the globe~!👋😘 This Jong of is Write to Wander bringing you another post for our Food Trip Thursdays. Allow me to delight your senses and entice you with a collection of some of my favourite kinds of food (and drinks, why, yes, of course) and DESSERTS today!
In case you missed our first post for this series, you may check it out below: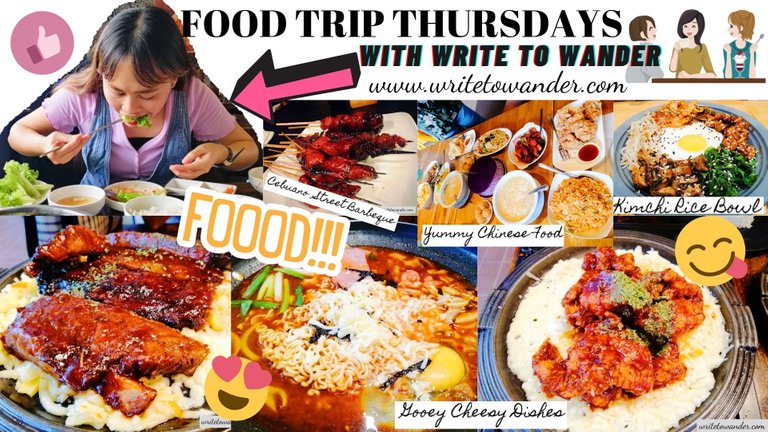 ---
Here are some of my favourites that I would like to recommend to you: 🥰
---
MONSTER COFFEE
Amidala Cafe
---
Last 2017, my bestie Ayel and I usually do random cafe hopping. We do it on weekends when we do not have work, and so that we can catch up with what was going on in our lives. On a fine Saturday, we met at Capitol where her boarding house was. We were unsure of where to go. She suggested that we try Amidala Cafe as they are just located in Maria Cristina Ext Cebu City, so it's near, and we haven't tried their unique frappes yet. 👌I HIGHLY RECOMMEND THIS CAFE.
This cafe is Star Wars-themed and their frappes are W-O-W, thus I call them "monster coffee mugs. They are true to their hashtag #MayTheCaffeineBeWithYou😂 because their overloaded frappes taste a bit strong that's why there are lots of chocolates on top. I am sad to learn that last June 11, 2018 they announced that they are temporarily closing huhu. I HOPE THEY WILL RE-OPEN SOON~!🙏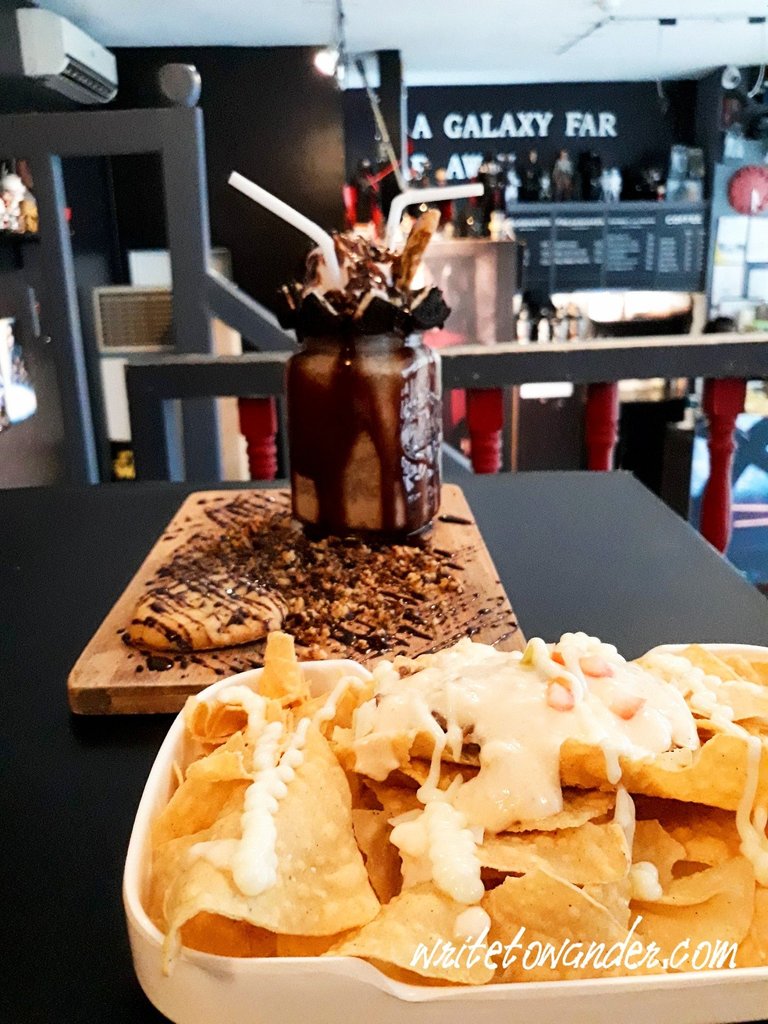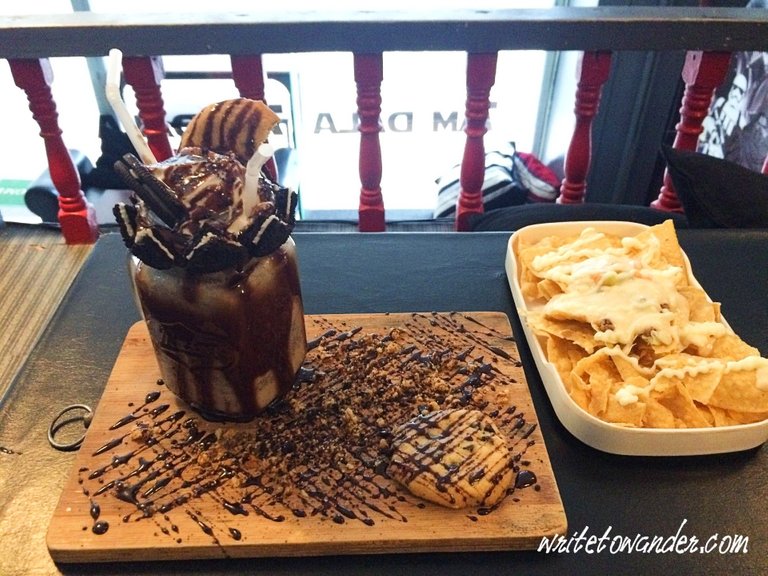 An overloaded mocha frappuccino topped with whipped cream, Oreos, chocolate chips, cookie and choco syrup for that intense sugar & caffeine rush🤤 with a side of cheesy nachos with ground pork, mayo and cheese.😍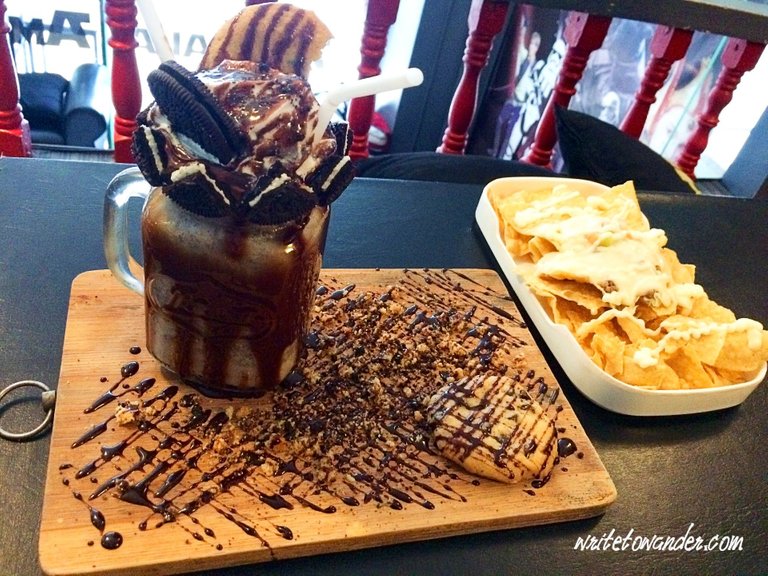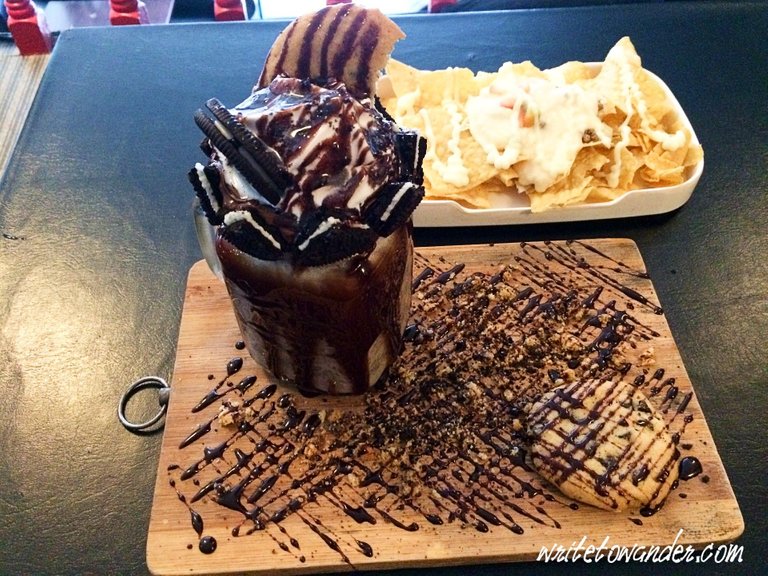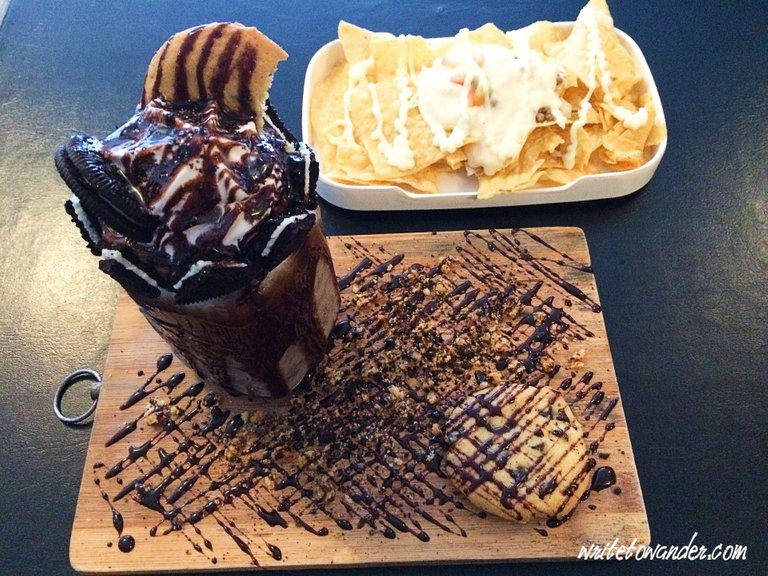 The sweetness of the monster coffee was balanced by the saltiness and creaminess of the nachos. It was a perfect combination!👌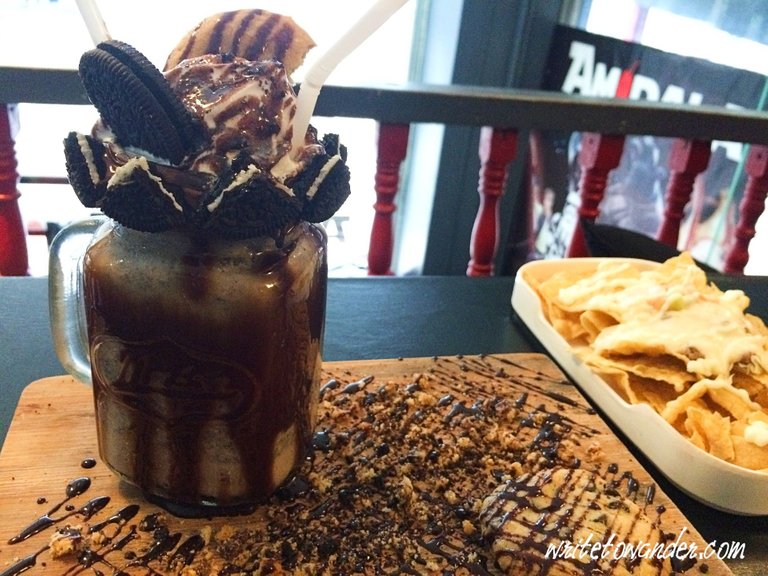 Notice that there is one free cookie alongside the drink. Yes to free cookies!😂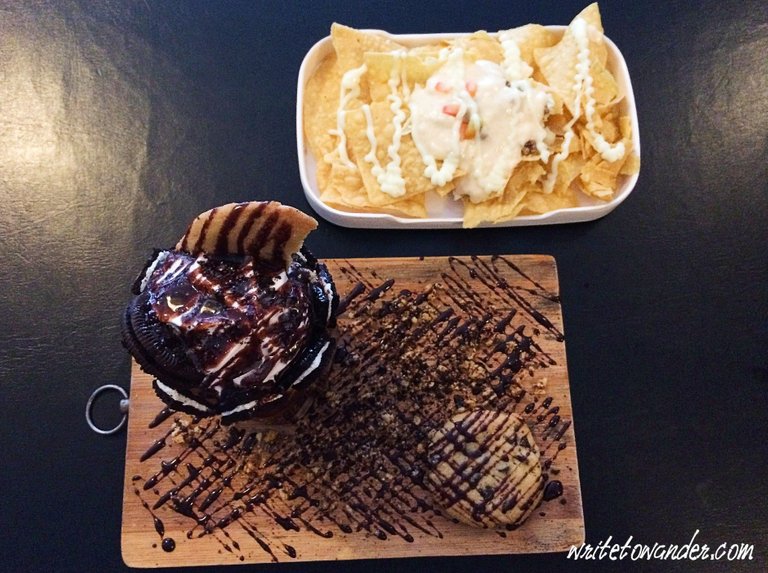 I definitely enjoyed this!😍 I am sad that Amidala Cafe has to opened yet huhu😭
---
HOT LATTES AND BREAKFAST MEAL
Coffee Prince Cebu
---
December 2019 | It was a rainy Monday morning and I was already in school when it was announced that there were no classes due to the typhoon. My friend Jen Jen and I went to a close coffee shop so we can eat, drink a hot cup, and check our students' projects. I suggested that we g to Coffee Prince since it has been quite a while that I haven't been there. We both ordered hot lattes and their spam breakfast meal. As the rain kept on falling, we sipped our warm lattes and ate our meals in peace. ✨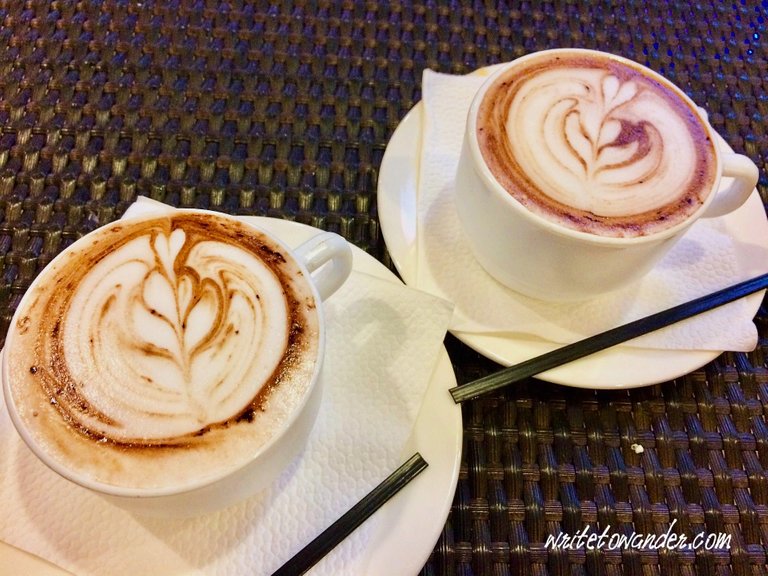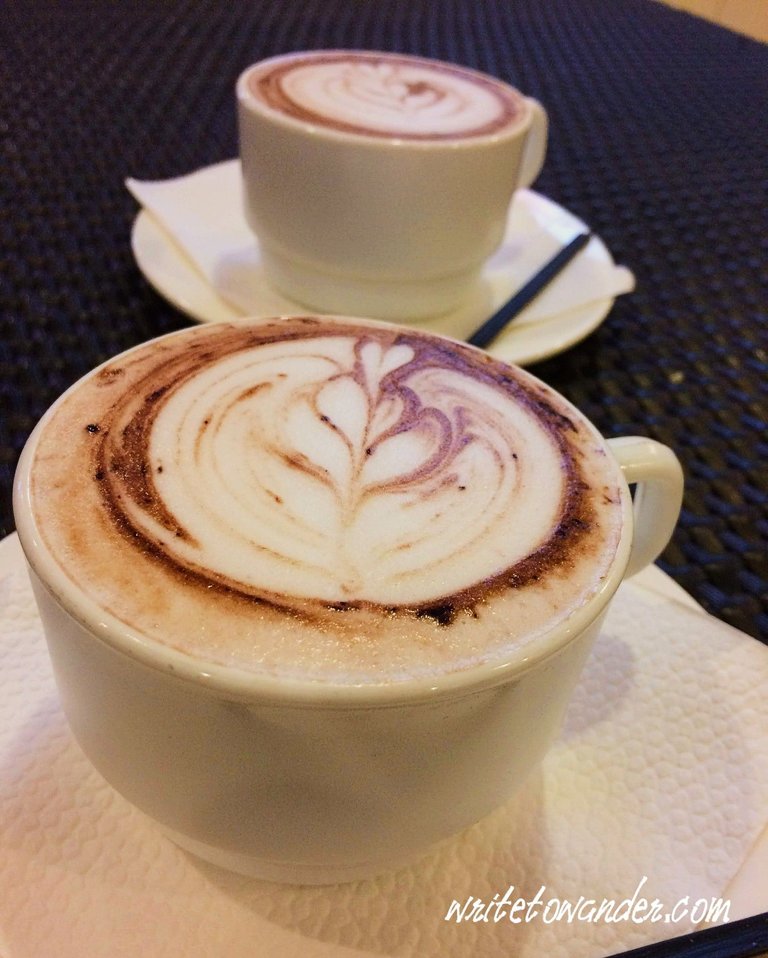 Gotta love some coffee art! 😍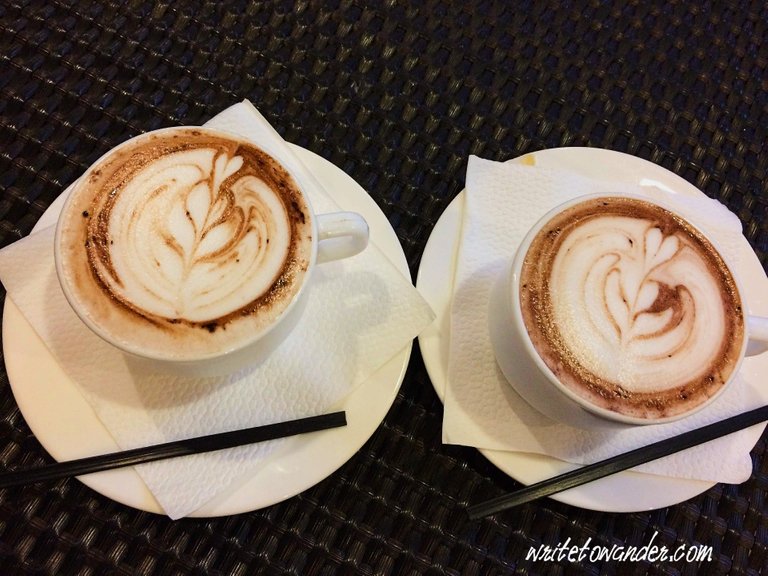 Their hot lattes were creamy and had no hint of bitterness in it.☕️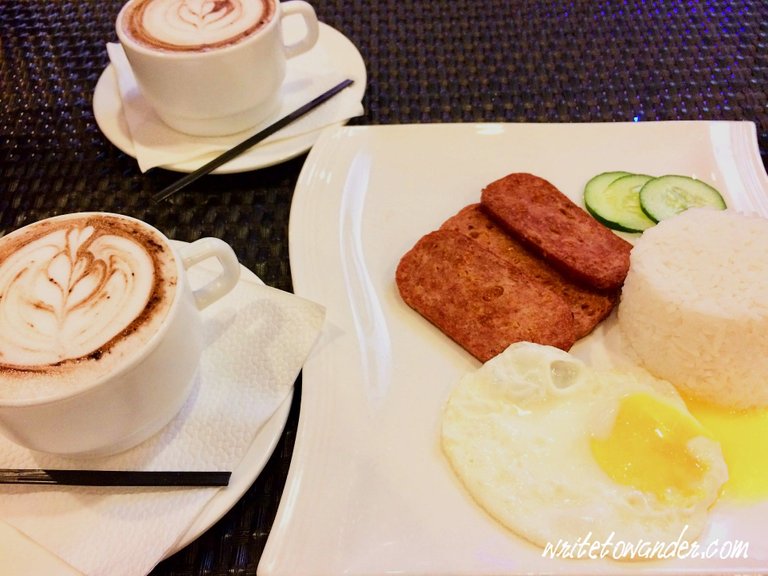 ---
PINOY STREETFOOD
Around the streets of Cebu City
---
I LOVE AND ENJOY EATING FILIPINO (Pinoy) STREETFOOD! 😍 Who wouldn't love them when they are tasty and so cheap as well. Plus, they make you feel "busog" at such an affordable price!
👌I HIGHLY RECOMMEND YOU TRY THESE PINOY STREETFOODS!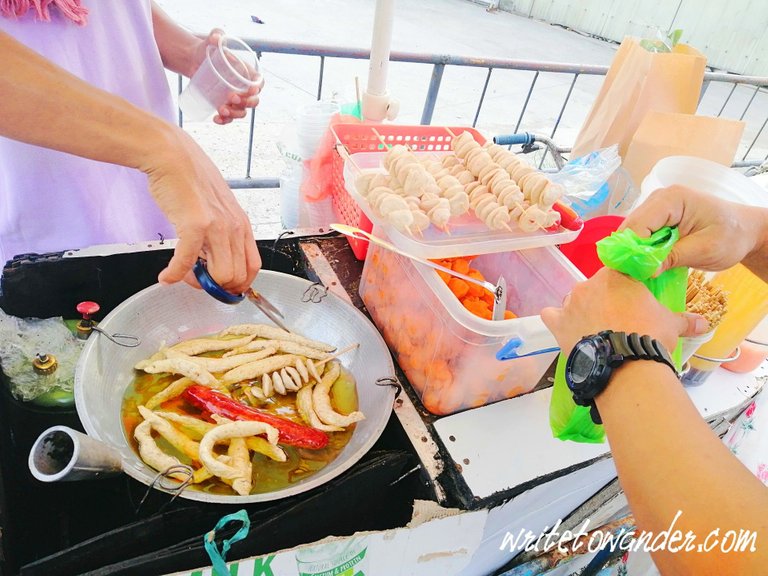 In the photo: The street vendor is cooking tempura, hotdog and fish balls in the pan.
Tempura- You can have four pieces at 20 PHP.
Kwek-kwek- You can have four pieces at 20 PHP.
Fish balls- You can have ten pieces at 10 PHP.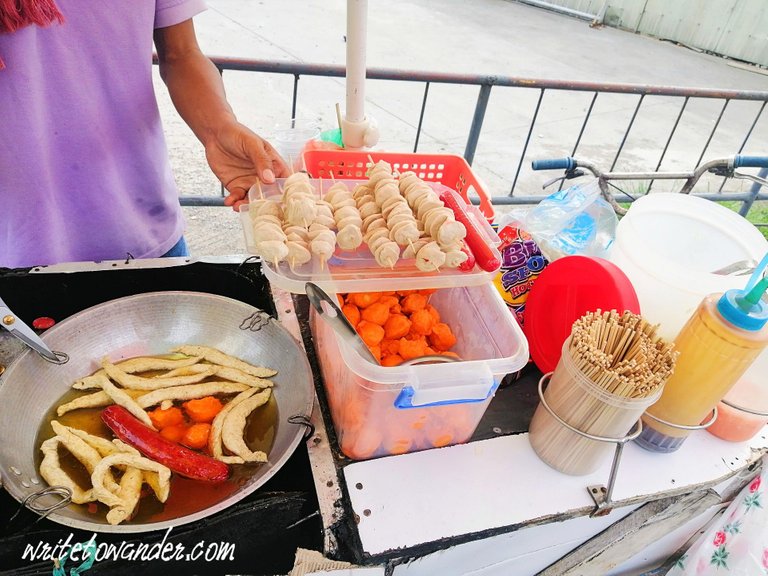 The orange-coated balls are called kwek-kwek--these are quail eggs wrapped in a flour mixture with orange food colouring in it. I like how this tastes!😁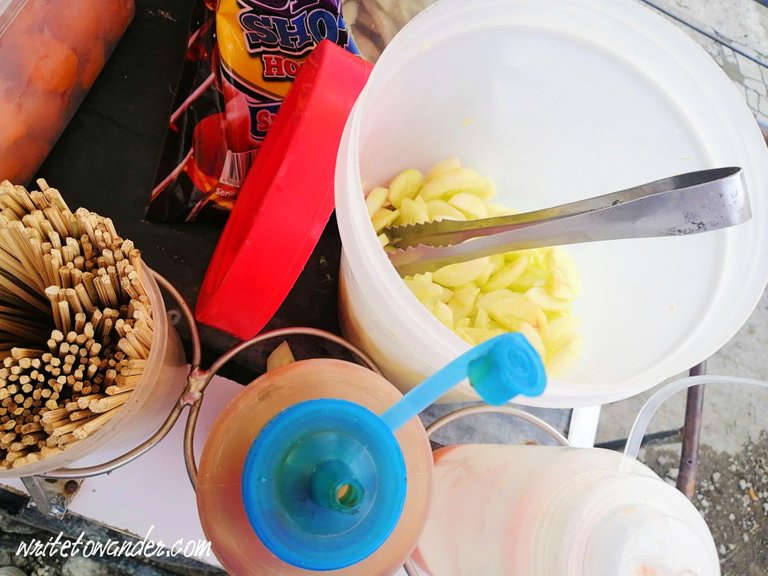 There are free cucumbers, perfect with the kwek-kwek balls and tempura. You can choose whether your sauce is sweet or spicy.🤤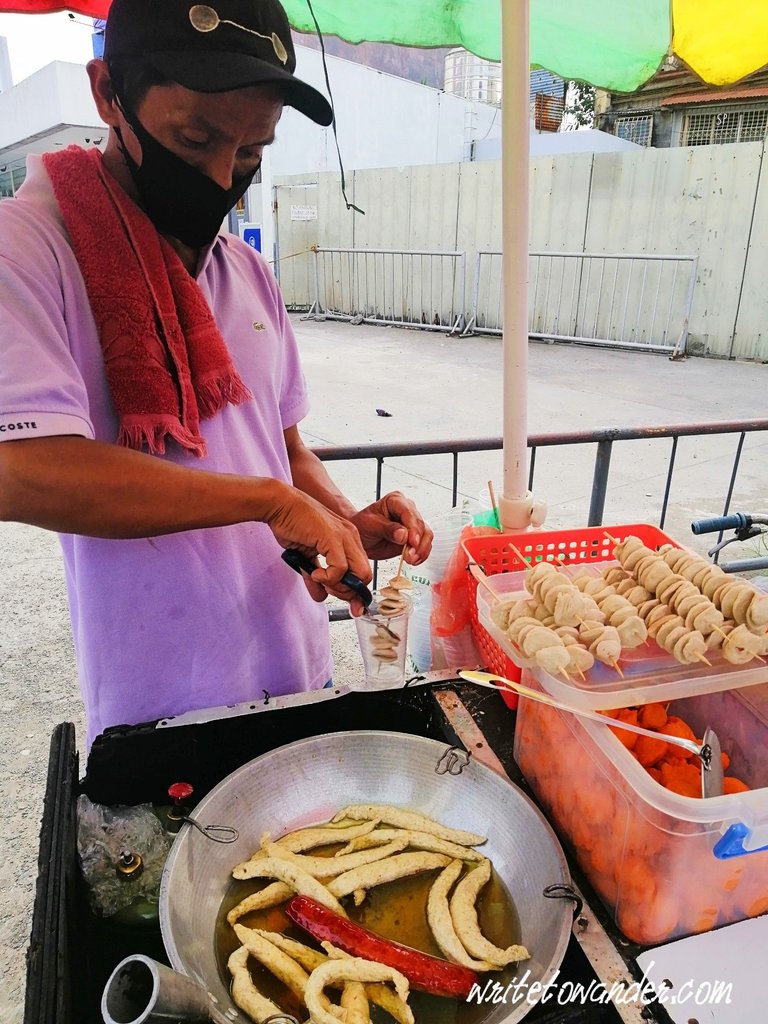 The food vendor is preparing our order.😊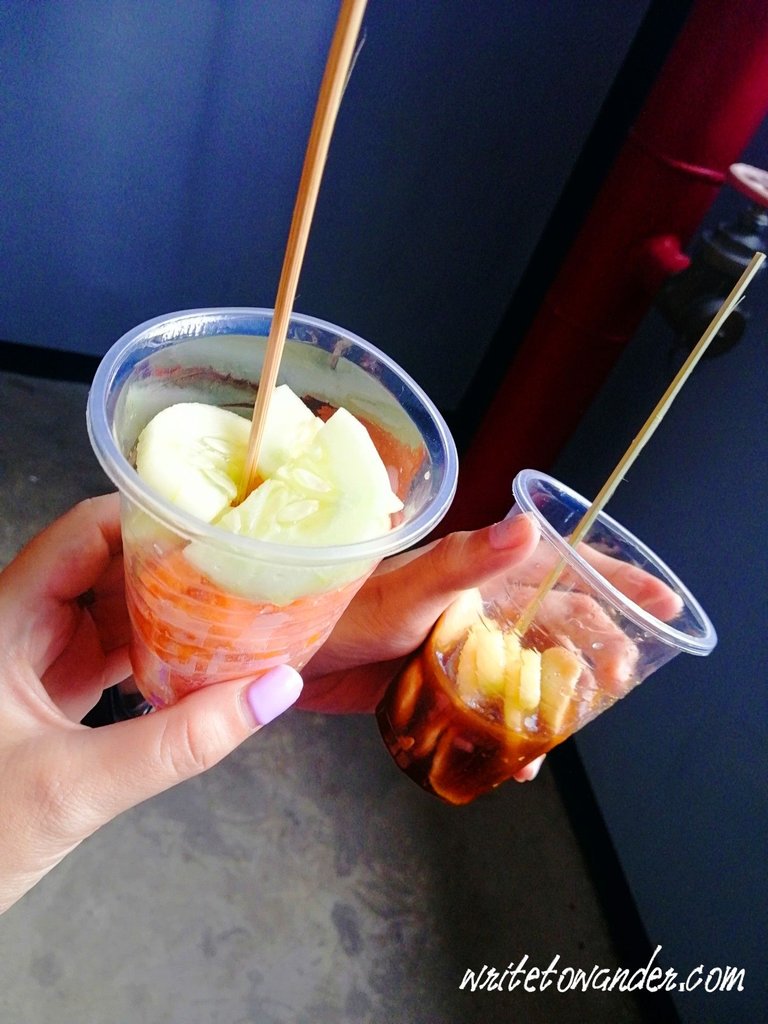 I had an order of "kwek-kwek" balls with hot sauce and cucumber toppings. 😍 Hannah had an order of fish balls in sweet sauce. 🤤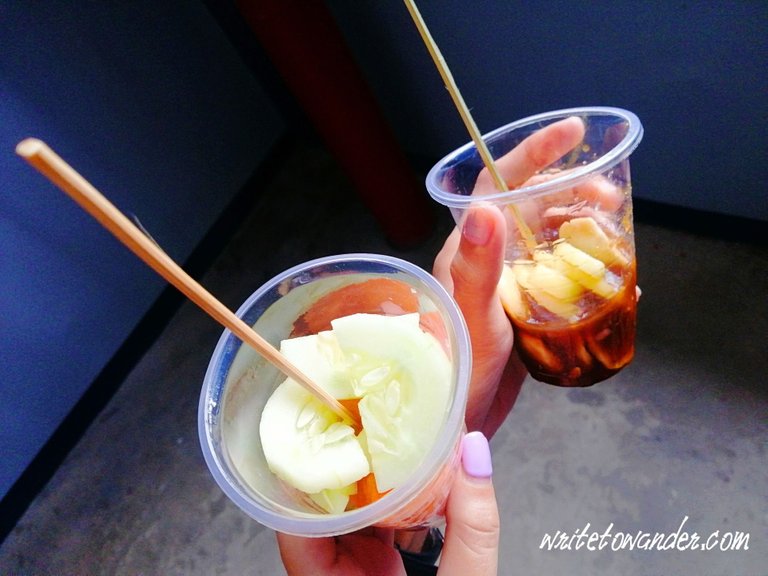 LAMI!
DID YOU KNOW? LAMI means...
The Cebuano-Visayan term for **delicious or yummy is the word lami! So the next time someone asks you how's your food and it tastes really good, you can say, "this food is so lami!" 😘 Last post you have learned about busog, and now your new Cebuano word is lami!
---
KOREAN FOODS!
---
In my previous posts entitled Mukbang at Han Pork and Staycation and Samgyupsalamat Experience, you have probably guessed how much I love samgyupsal (Korean barbeque). 😂 Here are throwback photos of one of my favourite dining experiences: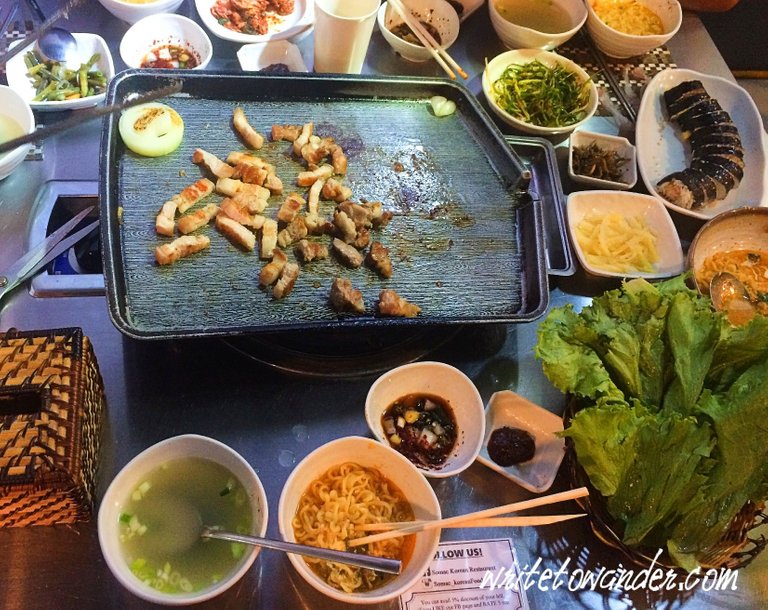 A feast of delicious Korean foods, yes?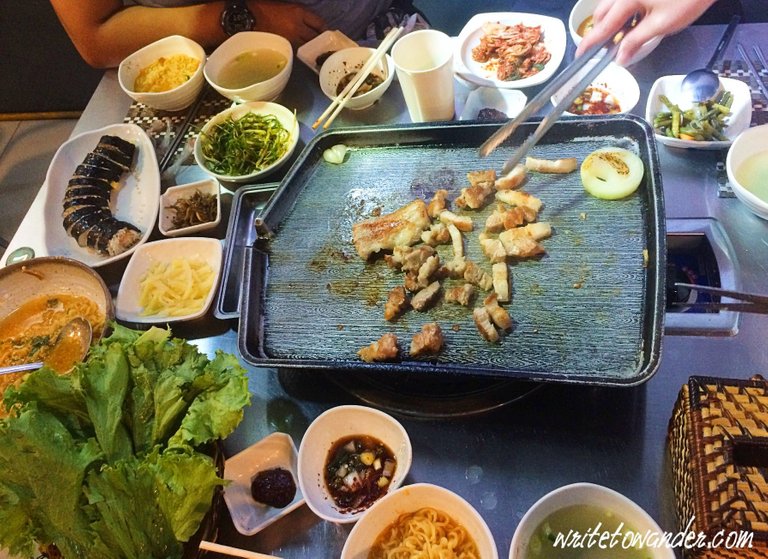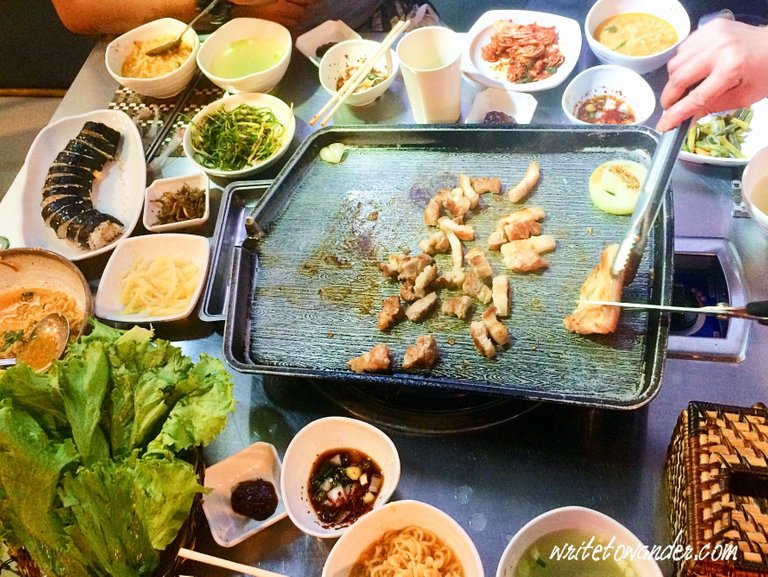 How I miss samhyupsal~! The past few weeks I haven't eaten any, so I'll probably go to the nearest samgyup place very soon.😻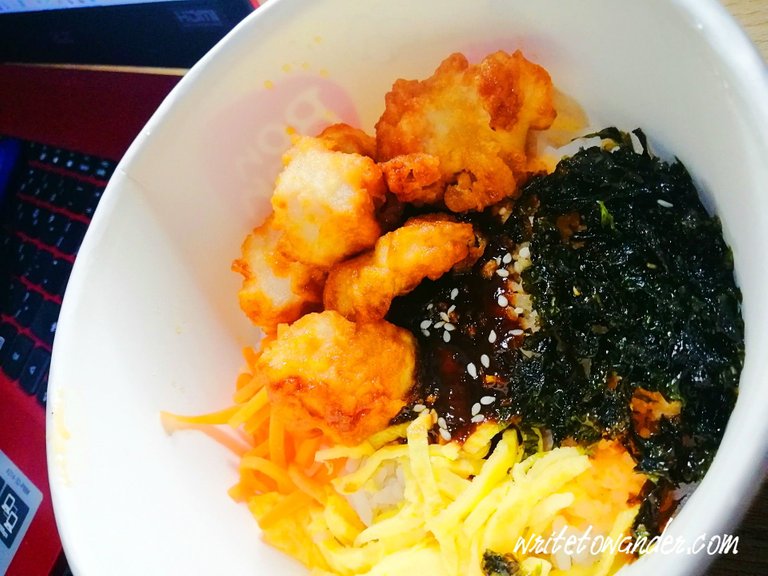 In all fairness to this Korean chicken bowl from Bon Chon, it's very affordable and tasty!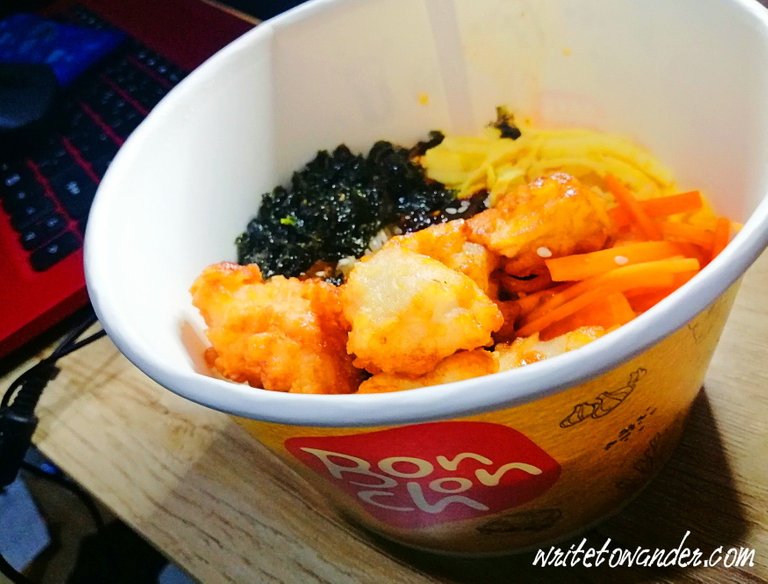 ---
MINI BURGERS, FRIES, SHAWARMA
---
All things fast food will always have a special place in my heart. 💓 Who else agrees?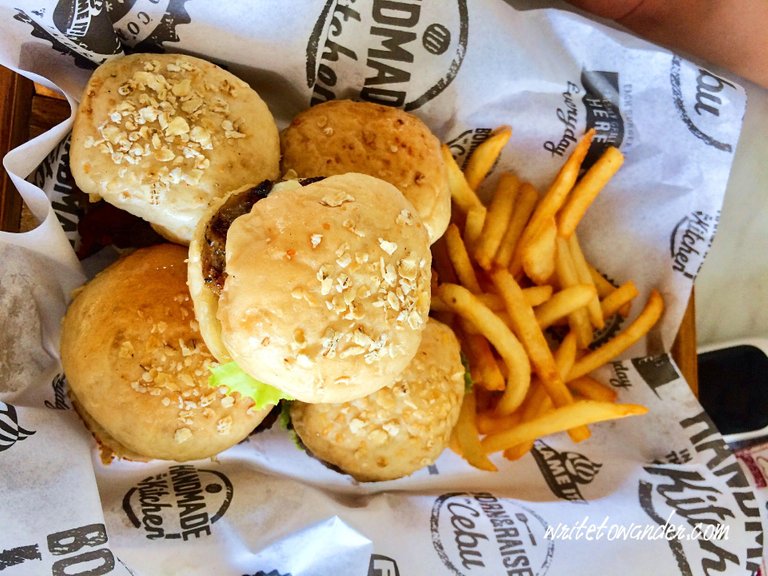 I enjoyed eating these mini burgers and thin-cut fries from Flame It Burgers! This branch I have visited is in Ayala Center Cebu, beside Happy Lemon on the 3rd Floor, near the cinema.😊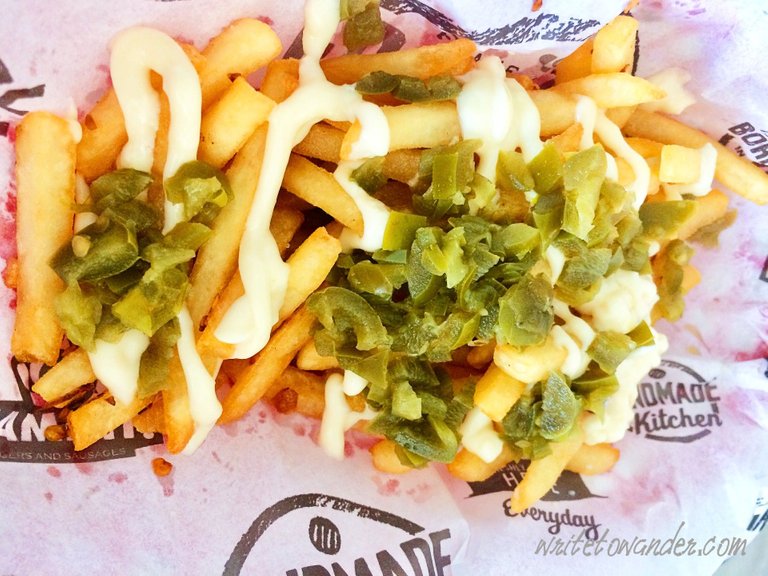 Spicy goodness of their jalapeno fries was so noommmnommmm~!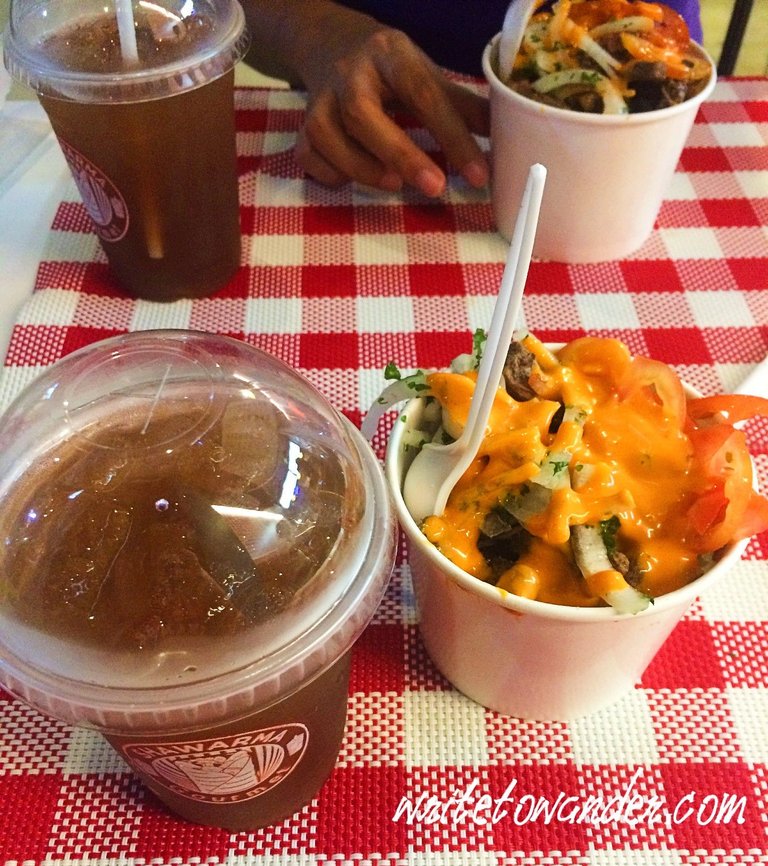 The cheesy and flavoursome beef shawarma from Shawarma Gourmet is best paired with their cold honey lemon iced tea!😍
---
HALO-HALO AND A WHOLE LOT OF DESSERTS!
---
I have a sweet tooth, but starting the last year in 2020, I tried to limit my sugar consumption since I do not want to get diabetes (as many from my Mama's side have this.)
So the collection of these photos are from 2017 to 2019.😘
I forgot which stores I had these delectable halo-halos and sweet treats a.k.a desserts.
I have enjoyed eating all of these and had my fill, that's certain. I can say that they have made my life extra sweeter!😊💕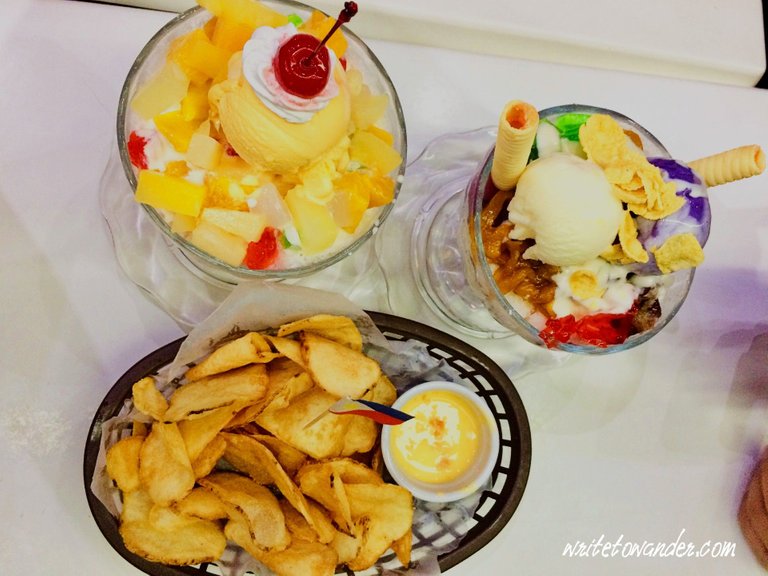 Look at the halo-halos and the potato chips~!
👌 I HIGHLY RECOMMEND YOU TRY THESE HALO-HALOS FROM ICE GIANTS CAPITOL!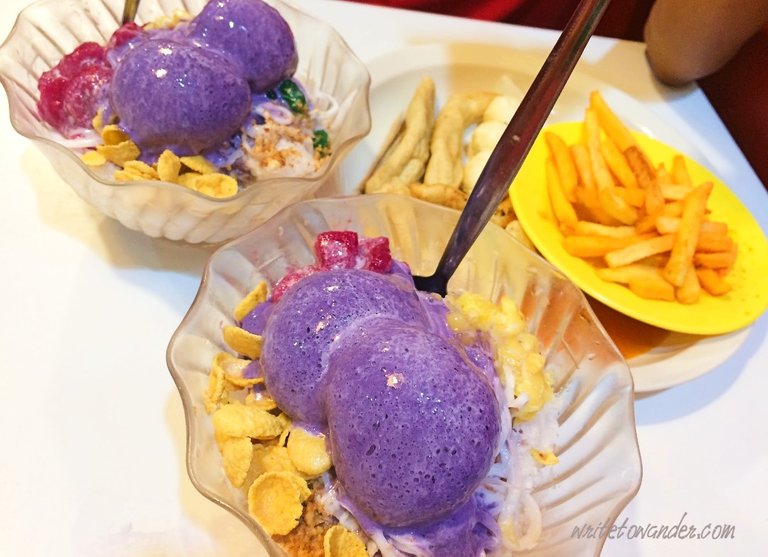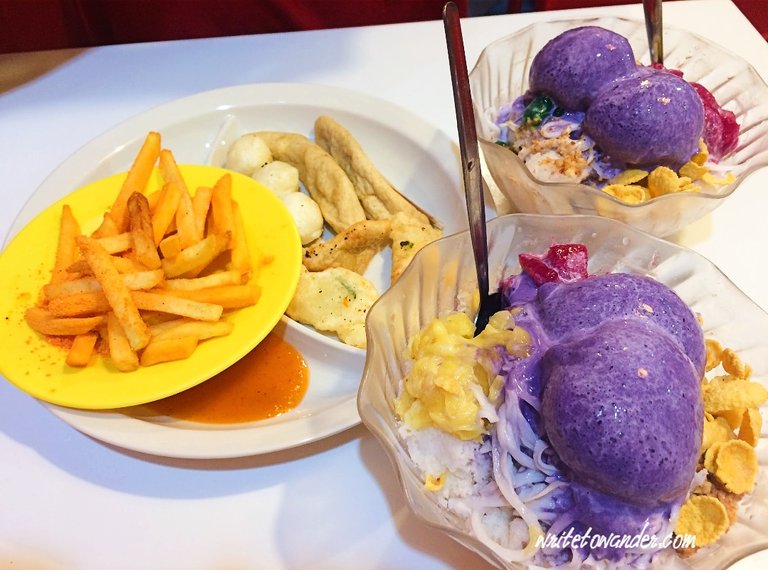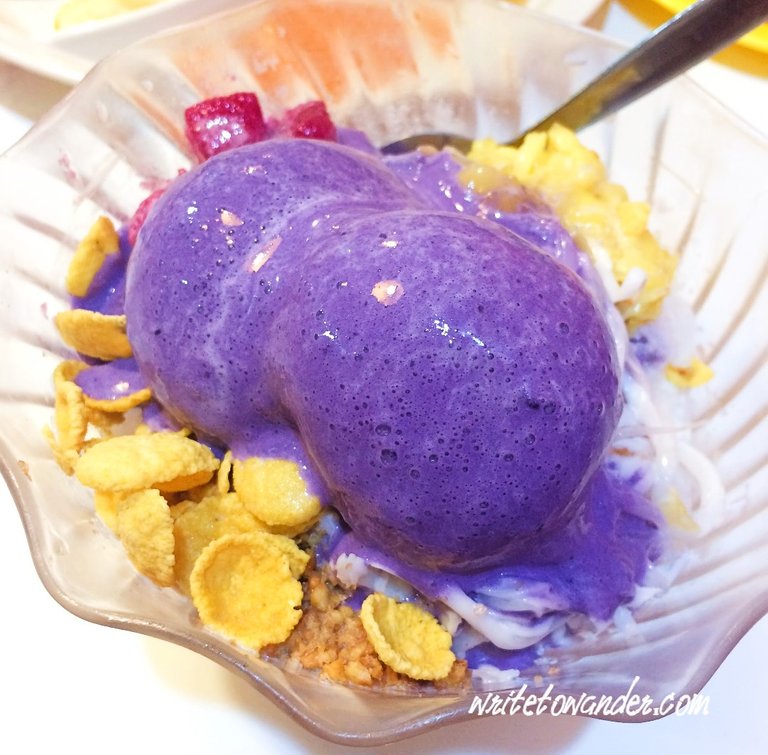 This halo-halo is tempting me lol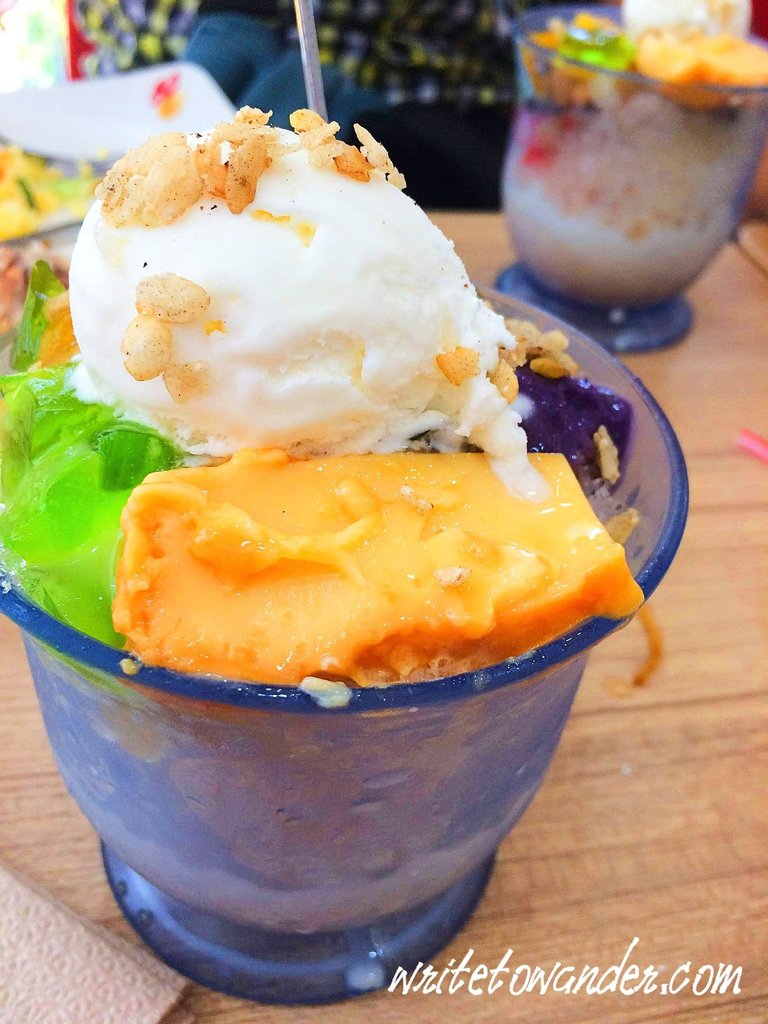 This one's Chowking's Super Sangkap Halo-Halo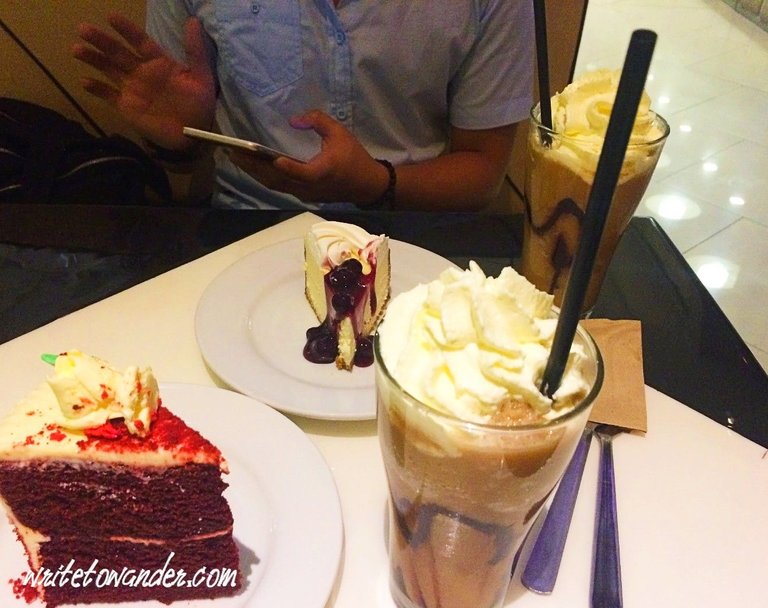 Sweet coffee and more sweets with the slices of cake lol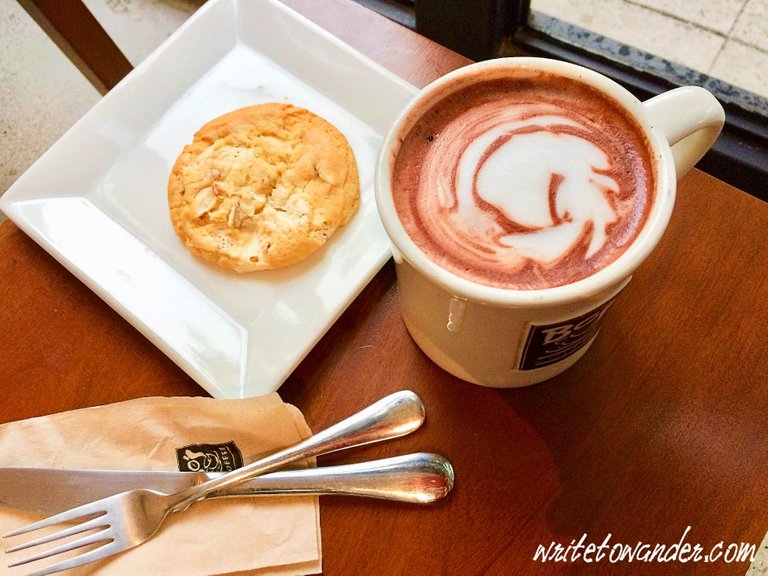 Hot cup of chocolate drink with almond cookie at Bo's Coffee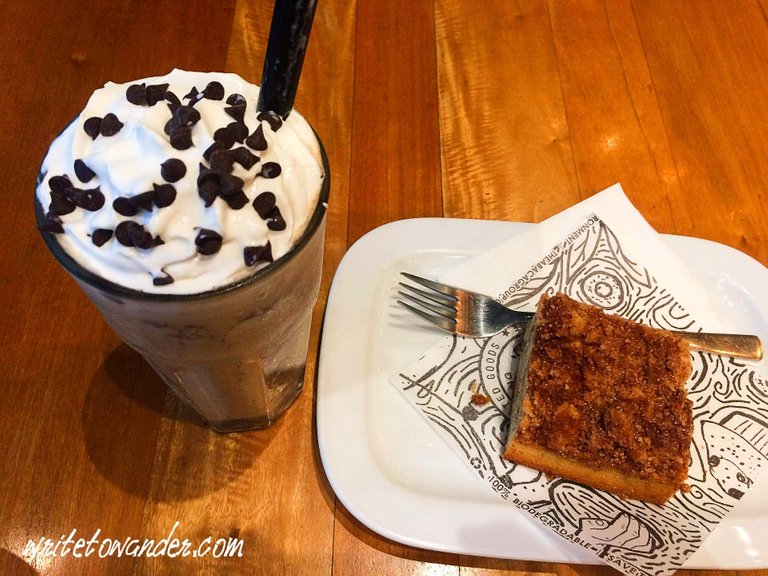 My dessert at Abaca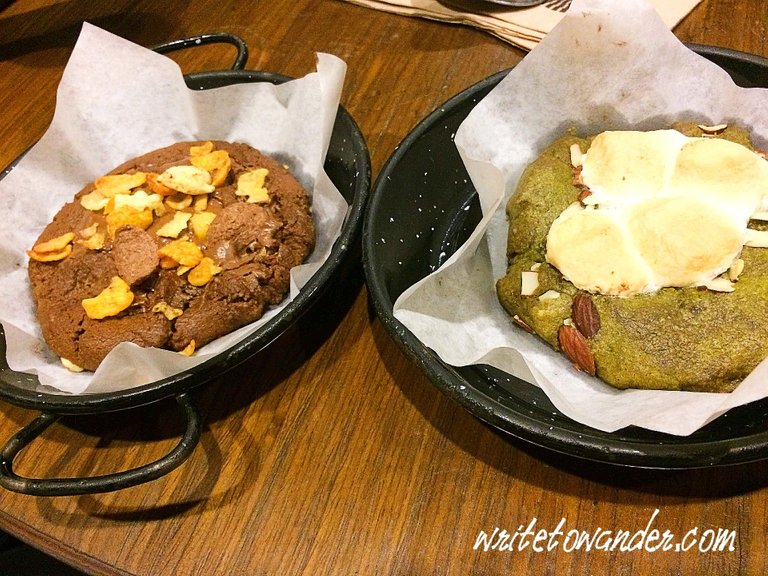 Make your own cookie~! YAAASSS. I made the matcha cookie and my friend made the choco one. This store was in Manila.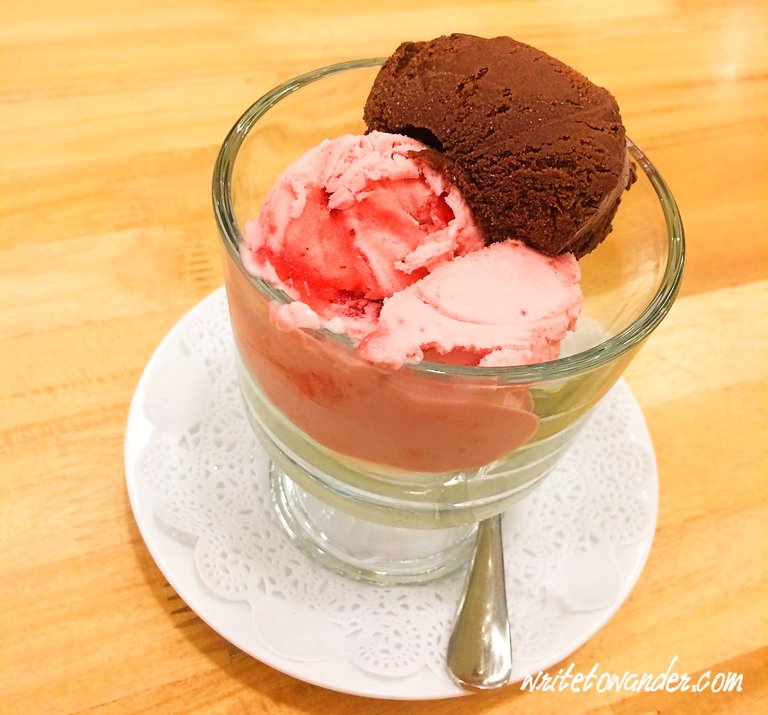 Ice cream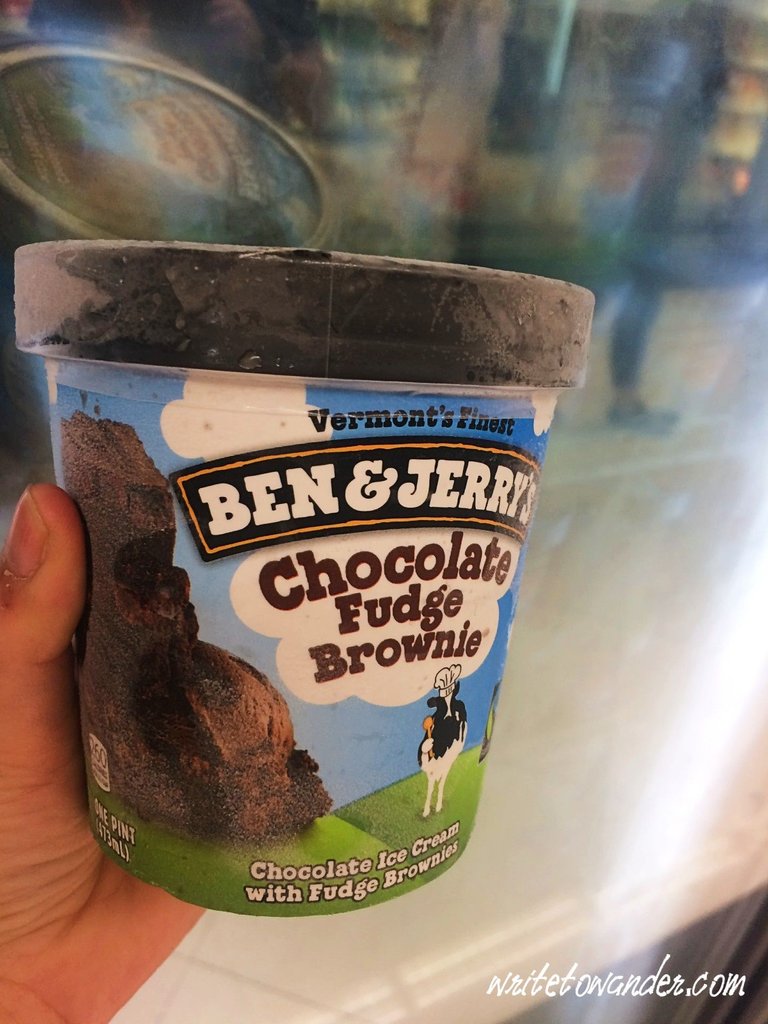 My favourite!! Huhu!! Ben and Jerry's Chocolate Fudge Brownie Ice Cream is beyond the ice-cream experience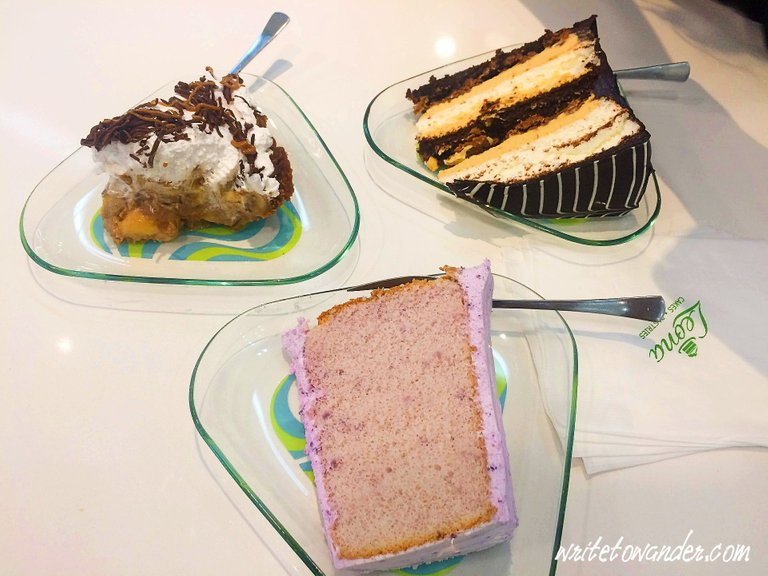 It is cake-o-clock at Leona's with my bestie Tin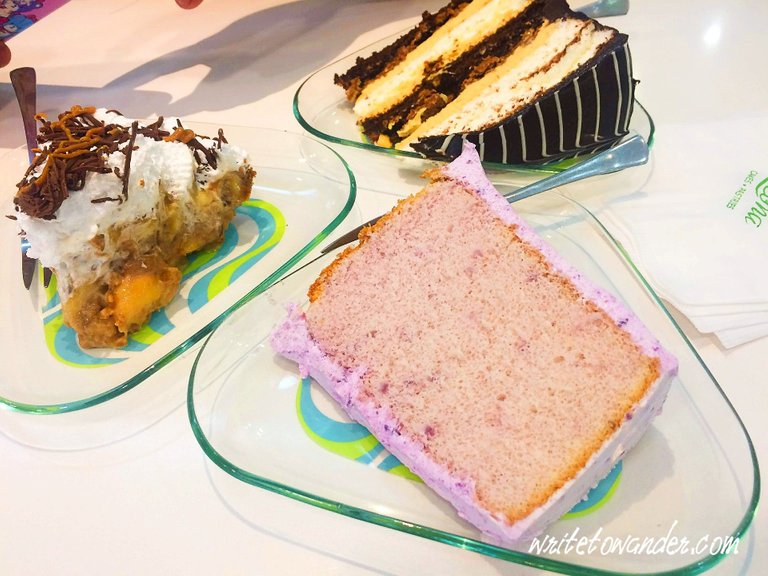 These were so good.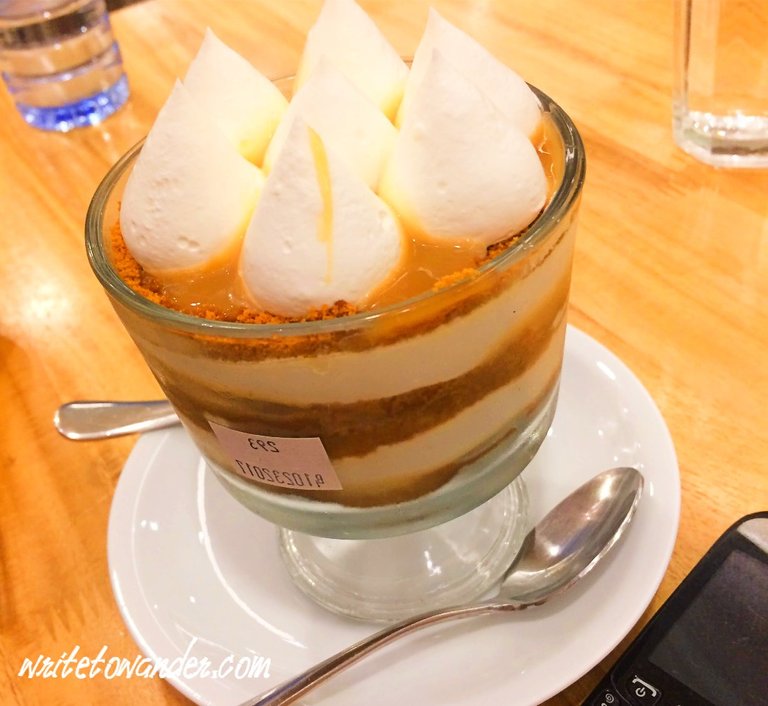 MANGO GRAHAM WITH SMORES THIS WAS SOOOO GOOD THAT I HAD TO ORDER ANOTHER ONE HUHU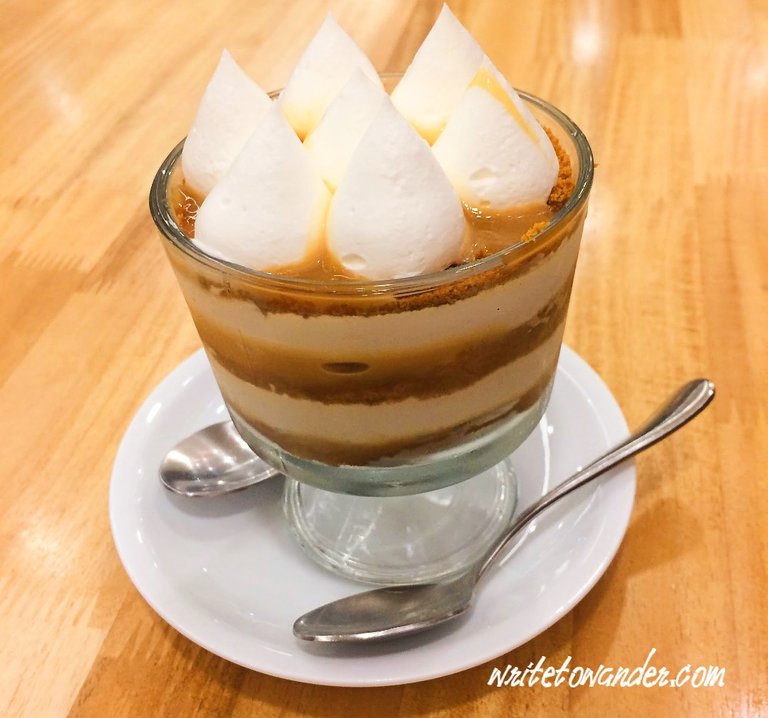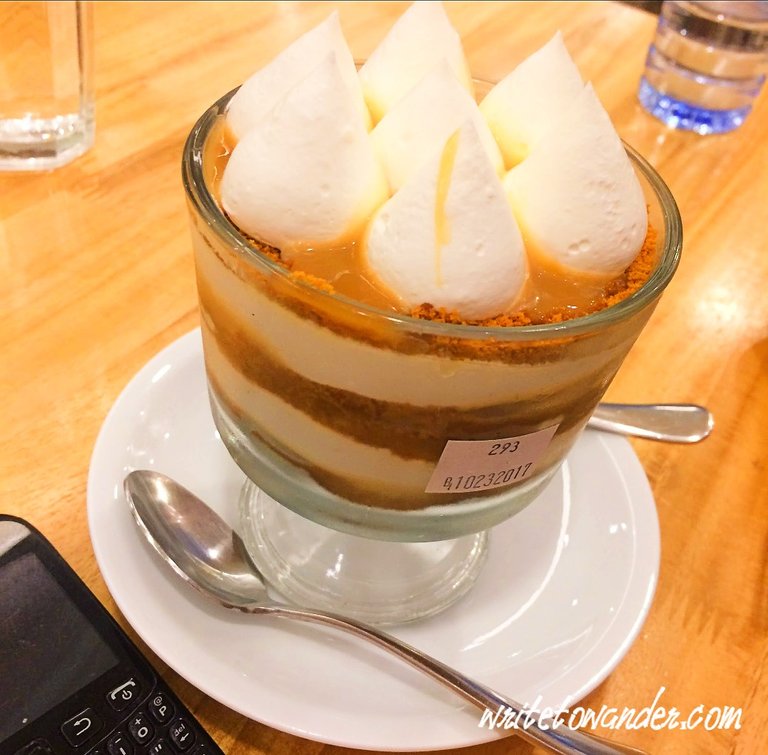 Now that's a wrap! I hope this post got you craving for "something more" in your life, be it literally or figuratively. "May you always find the courage to pursue your dreams wherever they may take you and never settle for less than you know you deserve." Well, happy eating and may you be filled with so much love every single day!
'Til the next post food post, hivers! Remember that you are loved beyond borders and beyond time & space. Okay? Okay. 💛❤️
Ciao for now! 🤗🥰
This original article is written by Jong, the blogger and owner of writetowander.com. All photos are hers, too.
---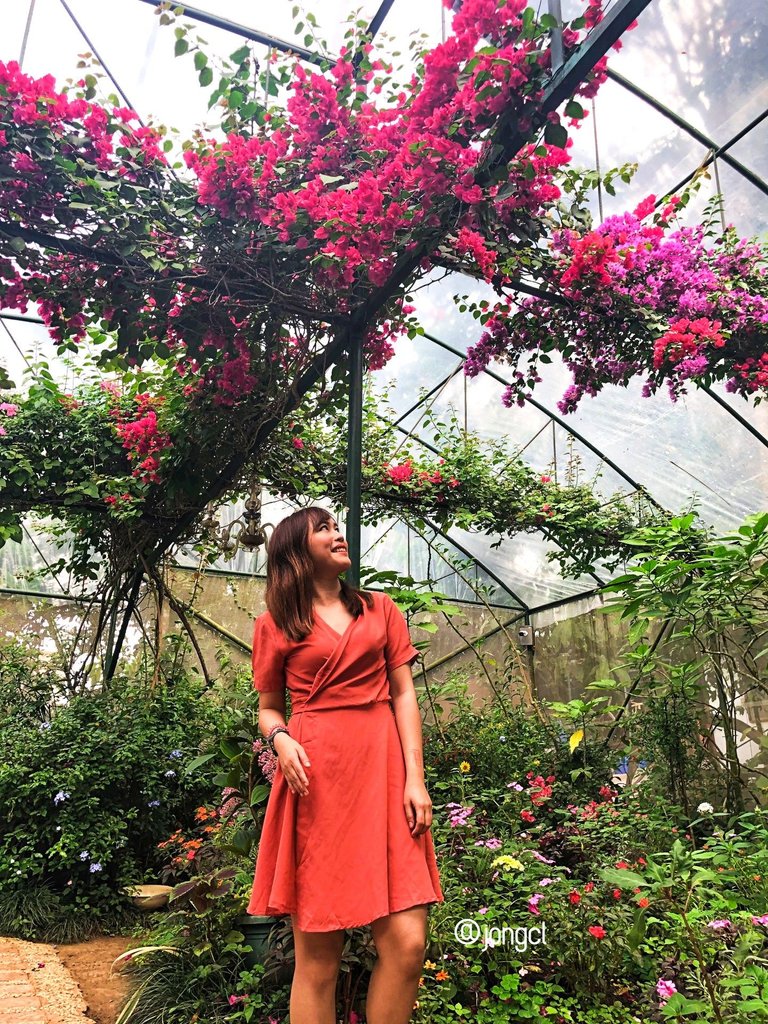 Jong CL
Hive-llo, everyone! Welcome to Jong's little buzz-y corner in Hive. Jong believes that every person she meets can teach her a thing or two (or three, or more) about life. She shares her love for life here-- the captivating beauty of life! To be more specific, but not necessarily in this order, she's interested in: wisdom, love, poetry, single life, books, travel, health&fitness, fashion, gratitude, unspoken hurts, heartbreaks and healing. Lastly, she loves Jesus.
Do you like her content? Make sure to upvote, then! Drop some love by leaving a comment-- she really appreciates listening to your thoughts! 💛 Feel free to reblog if her post resonated with you. Kindly follow her to not miss a post! Happy hiving, loves! 💛

---
---