Fam Lunch at Bigby's, Tea at Beanleaf, Korean Cravings: March WEEKEND Dump + Dinner with Fellow Cebuano Hivers!
Heyyo, hivers!🤸‍♀️ I hope your weekend's going great. Can you believe it? It's April already! Whoa. Time's pretty much an illusion, don't you think? Anyway, I'm going to let you take a peek of a little bit of my March weekend dump. For today's post, I thought I'd share food and place reviews to you all. And the cherry on top as far as my weekend's concerned? Meeting new friends who are Cebuano hivers - yay! 😍🥰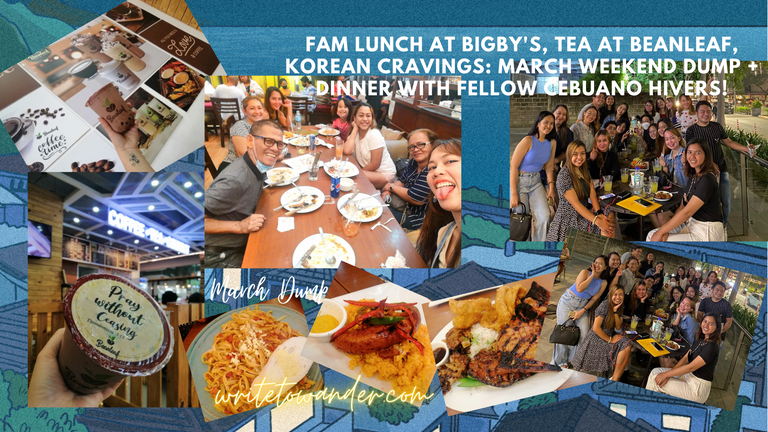 ---
Lunchin' at Bigby's
Saturdate with Parents and Sibs
---
The first weekend of March was hectic as I went out with my parents and my ates as we help out Mama and Papa choose clothes for a wedding they were about to attend to the following week. We all headed to SM City Cebu (as there are far many choices here than the mall which we are closer to, according to my sister haha) just in time it opened. My parents wanted to get the shopping over with asap lol. After a good two hours of window shopping, both of them finally found their wedding ensemble - Mama chose a dark blue dress than complimented her skin and Papa chose a barong that made him look like a Mayor or something. It was lunch time when we finished shopping so naturally we were hungry. My sister @gwenfinity wanted for us to dine at Bigby's.
It was my first time in Bigby's SM. I tried eating at Bigby's but the one in Ayala (as it's closer to home). I like the non-minimalist interior design of Bigby's. The ceiling lamps are a thing of beauty. The frames that hanged on the wall got that vintage-y vibes, don't you think? The wall painting of vibrant colours and a bustling of people contrasted the wall frames - it's a touch of modernism, I reckon. As for their food - worth the price! Considering that this restaurant's menu has got some pricy deals, I really expected for their food to be DELICIOUS! It was a good thing that they were. I forgot the names of the orders as shown on the photos below but I assure you, they taste as good as they look. 🤤 My favorites were the barbecued ribs and the pasta. Overall, this restaurant is something I can recommend - if you want good food and you've got a not-so-tight budget as well.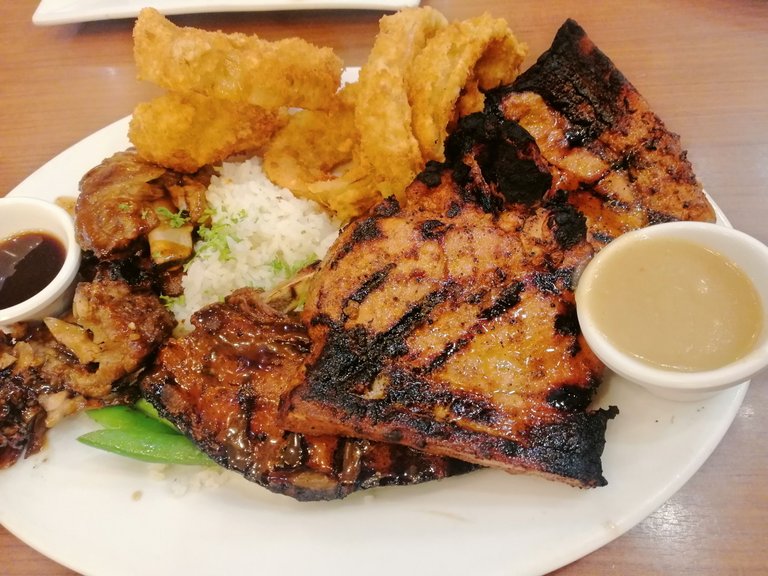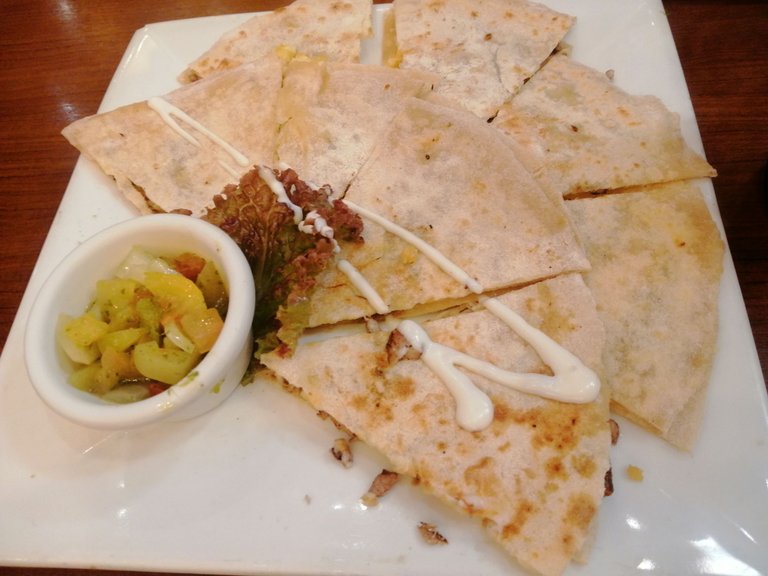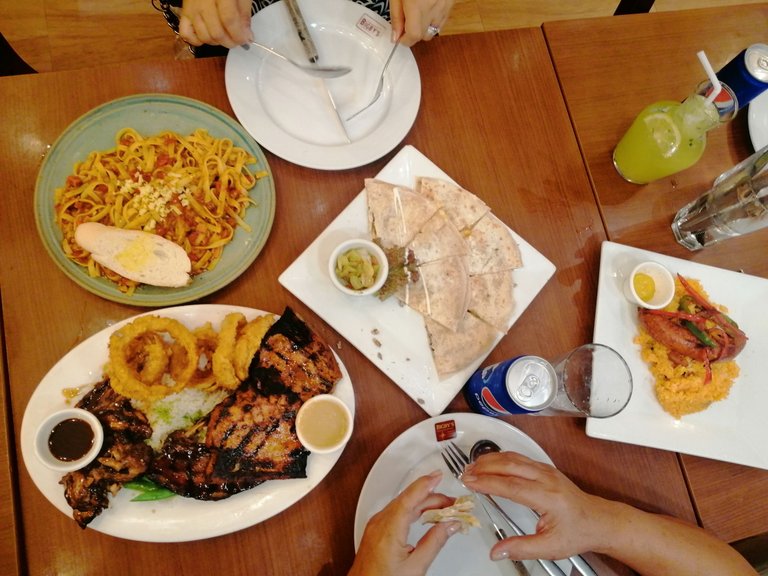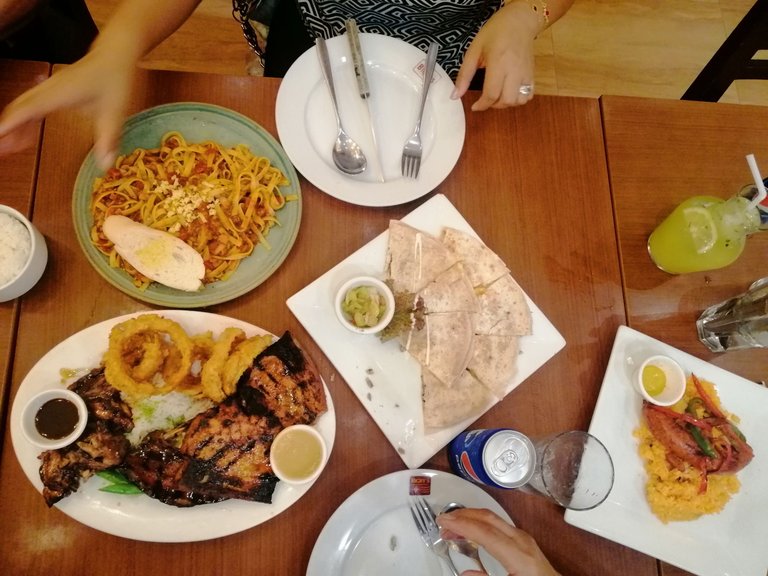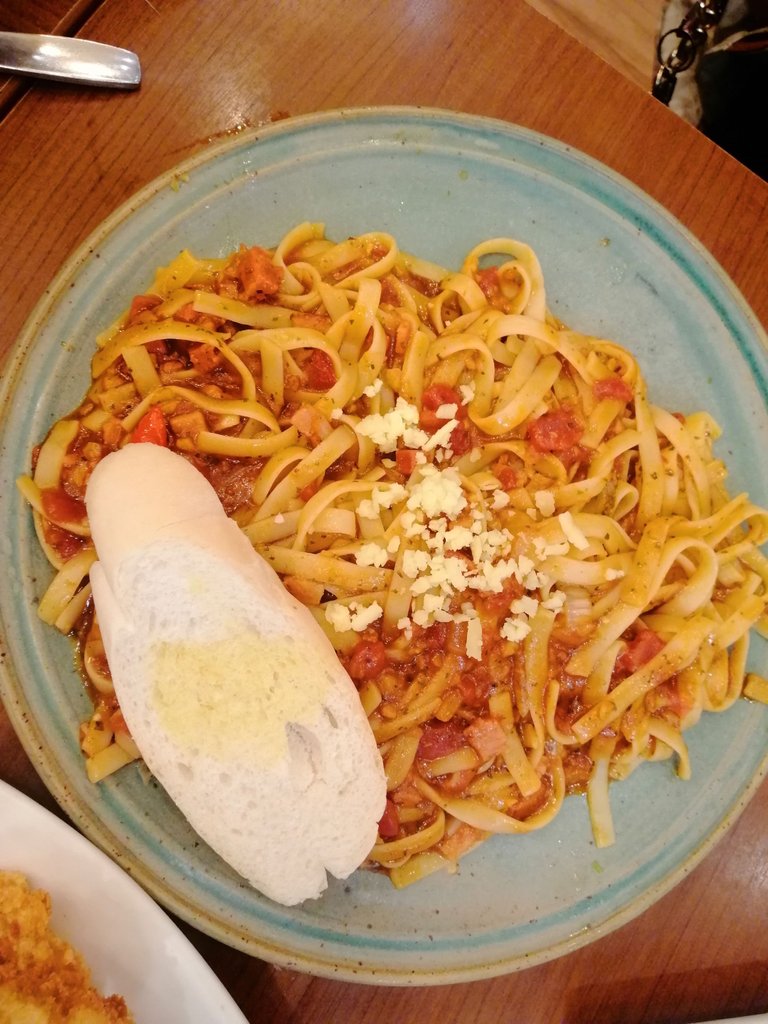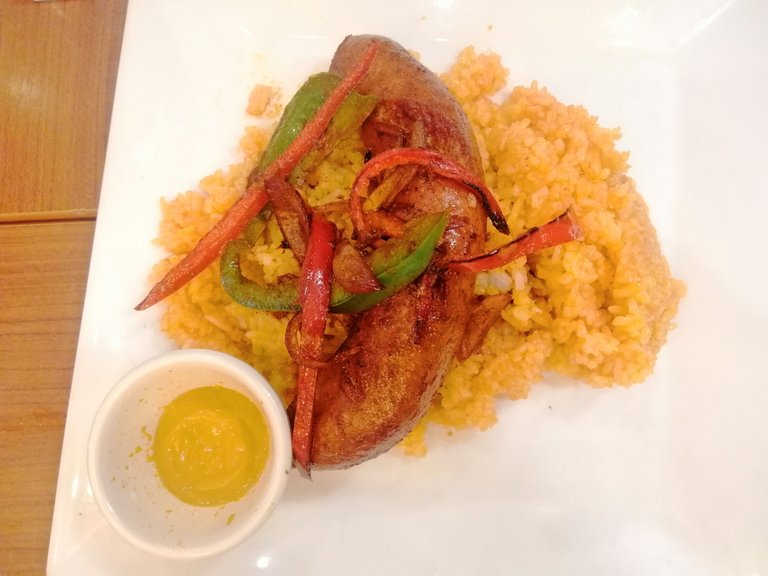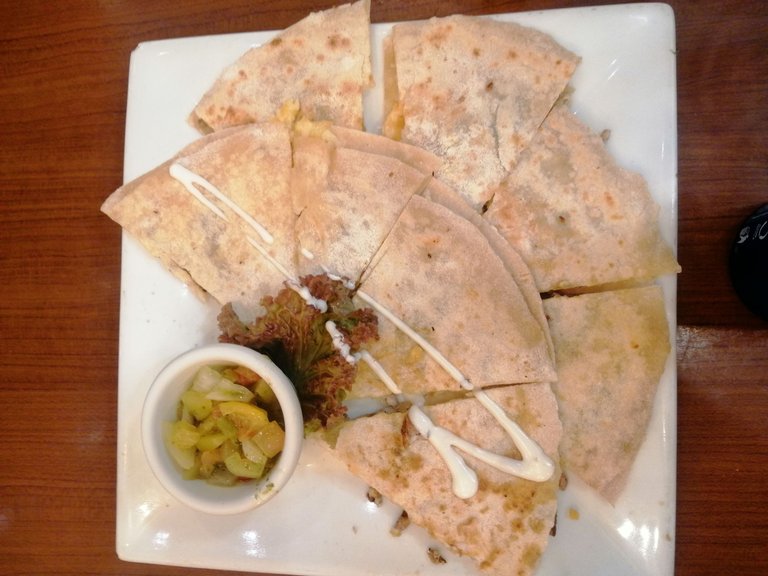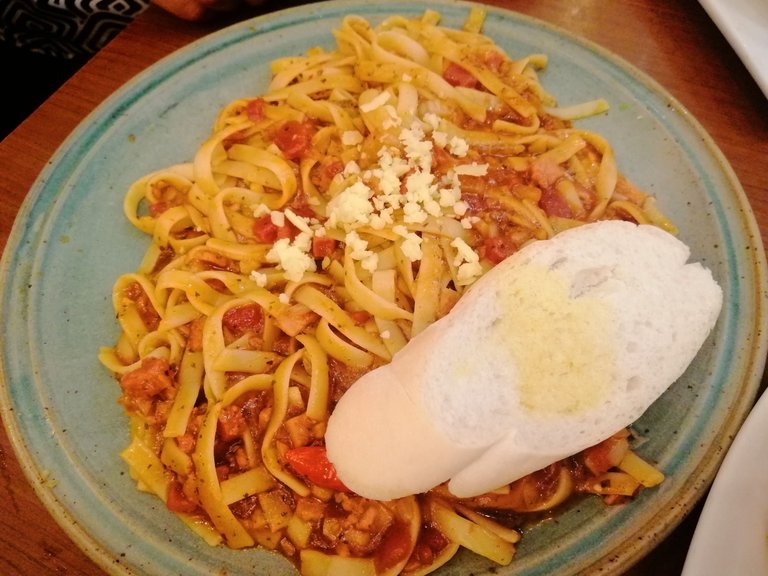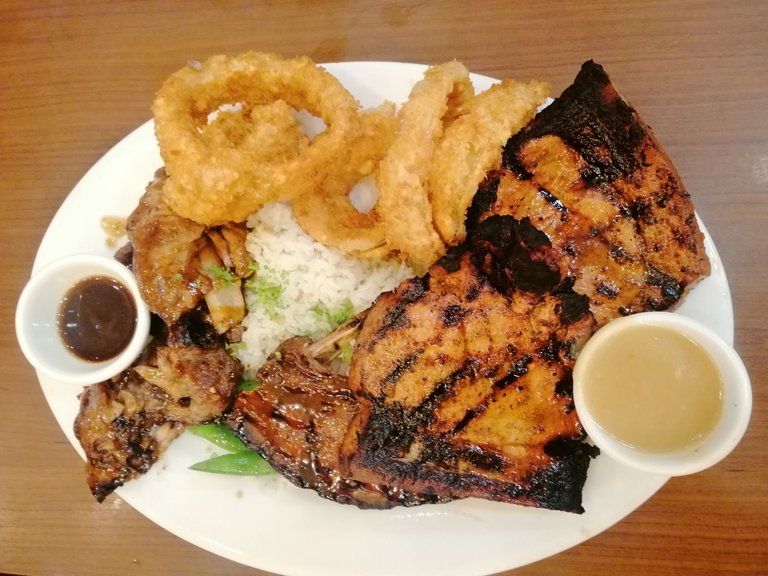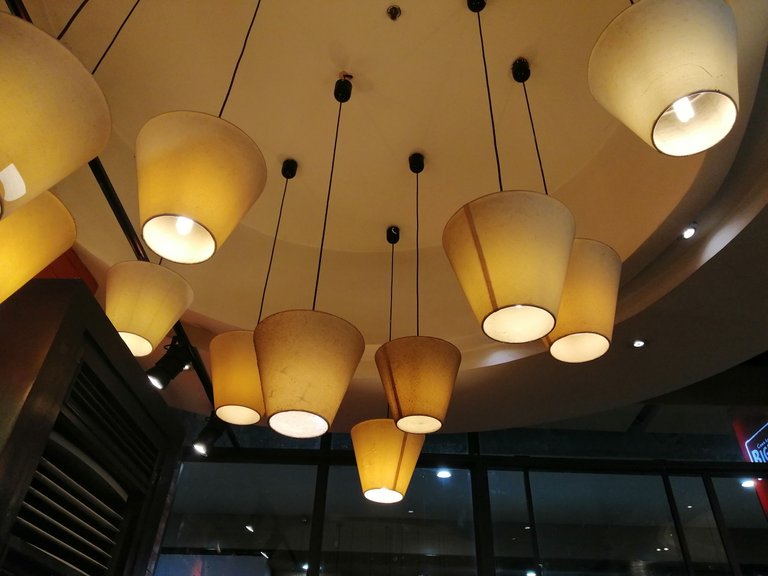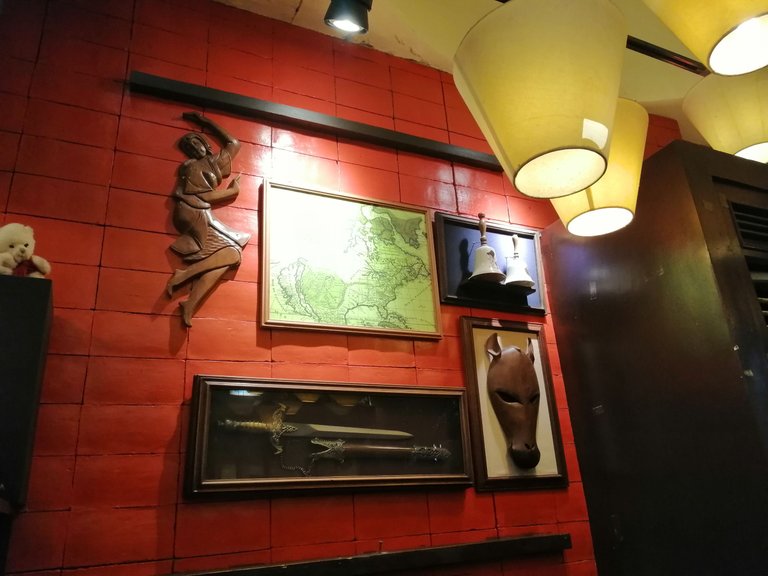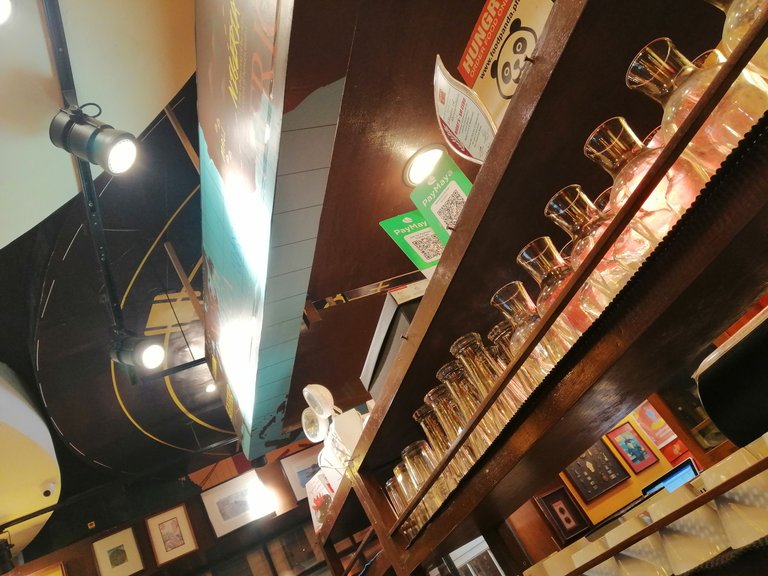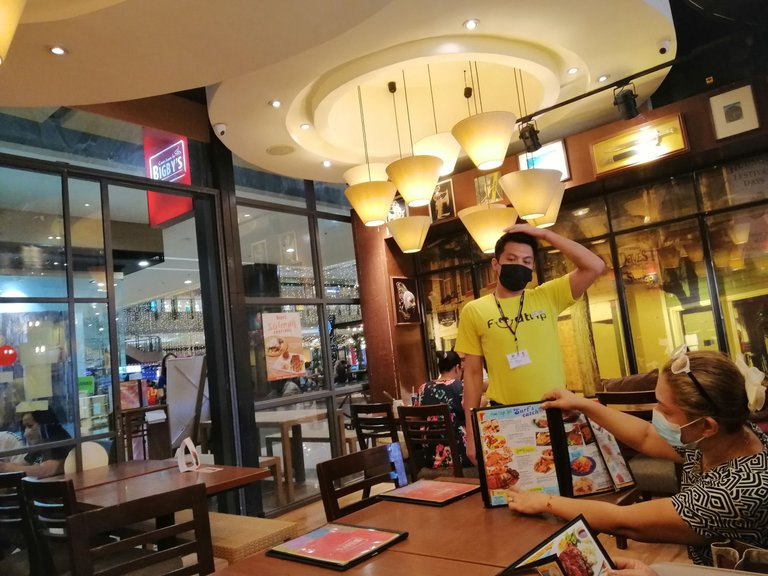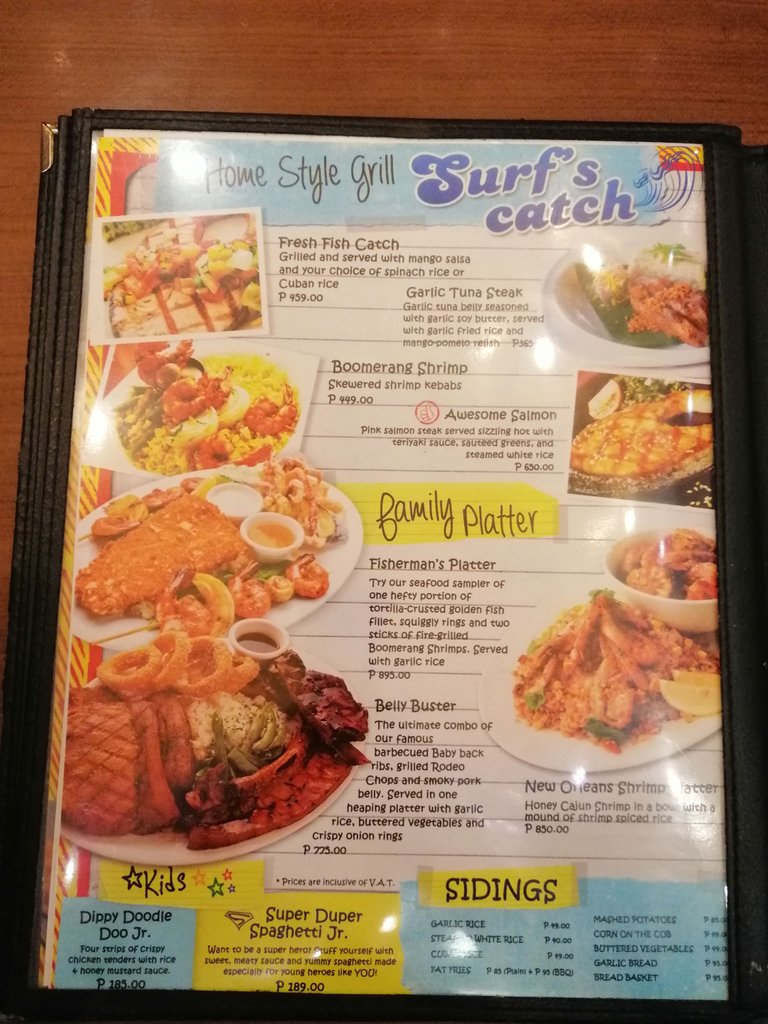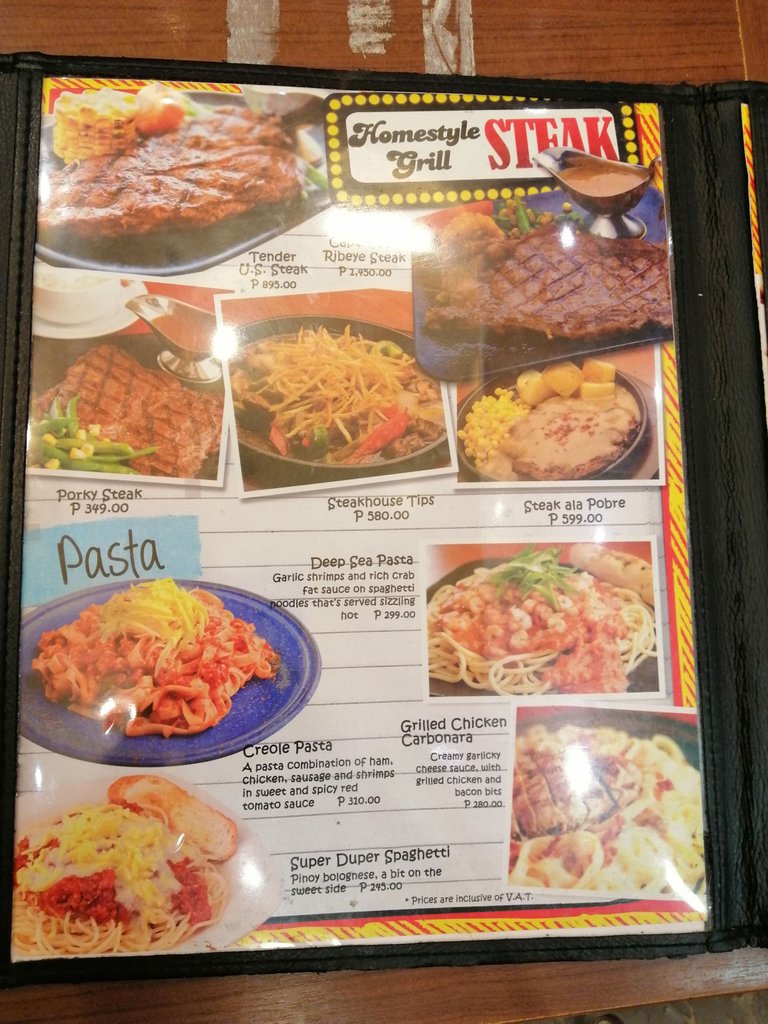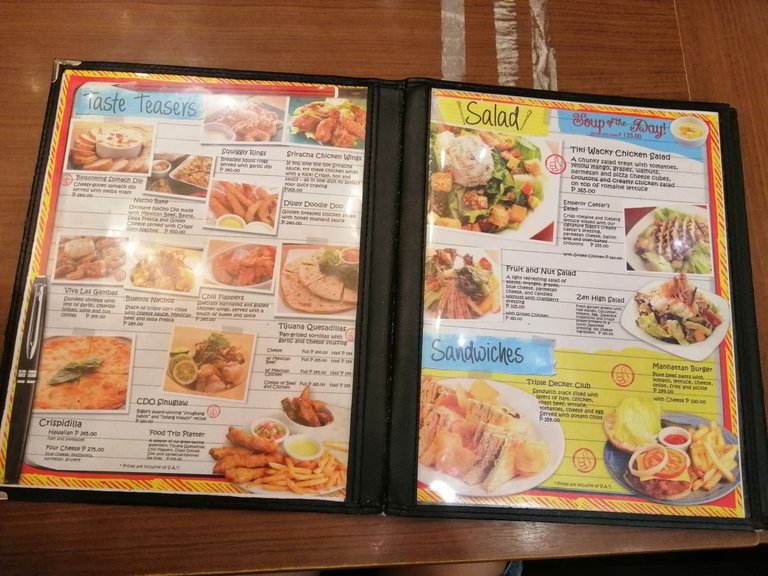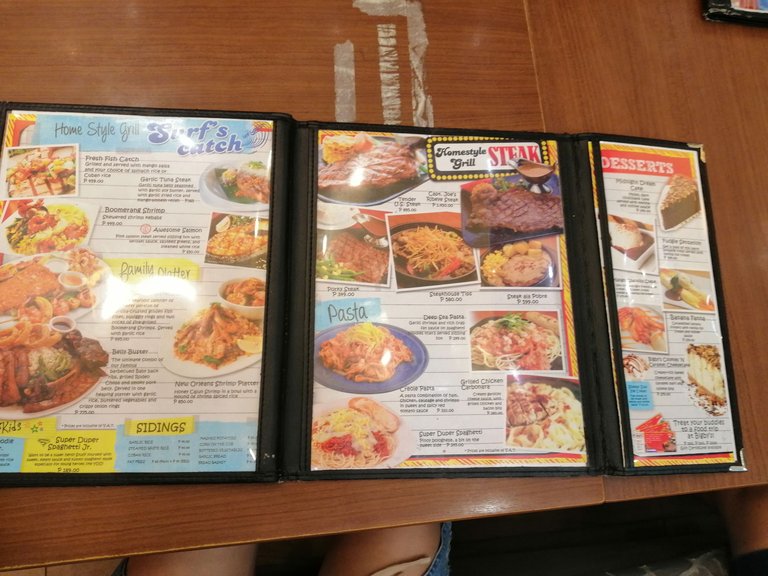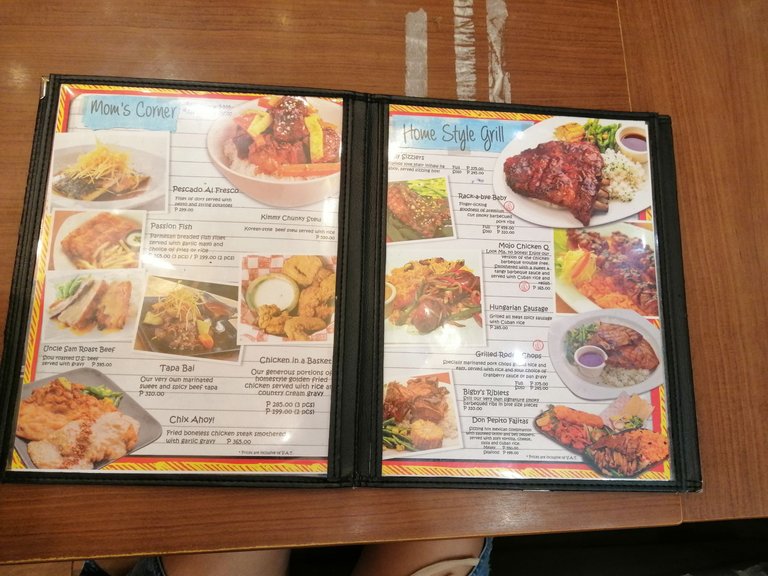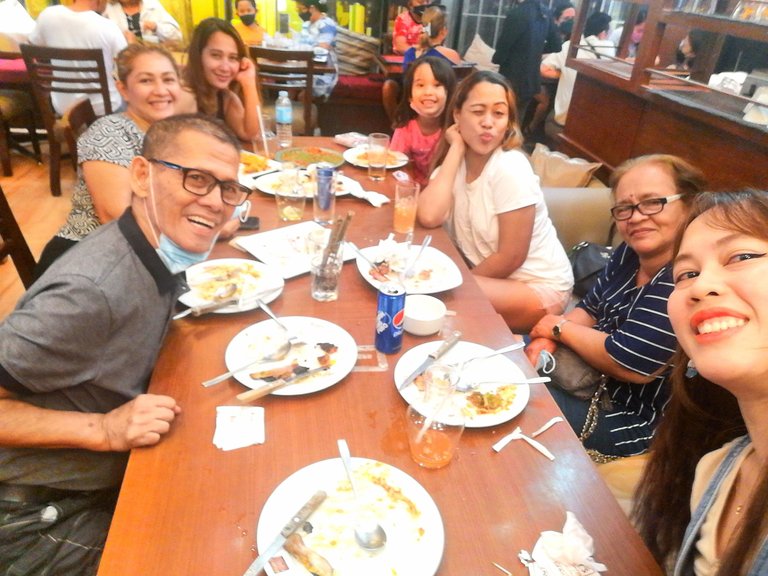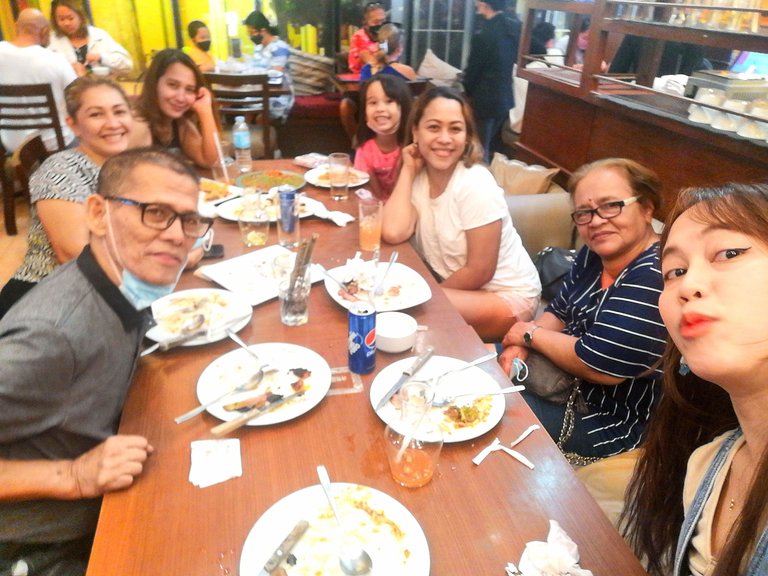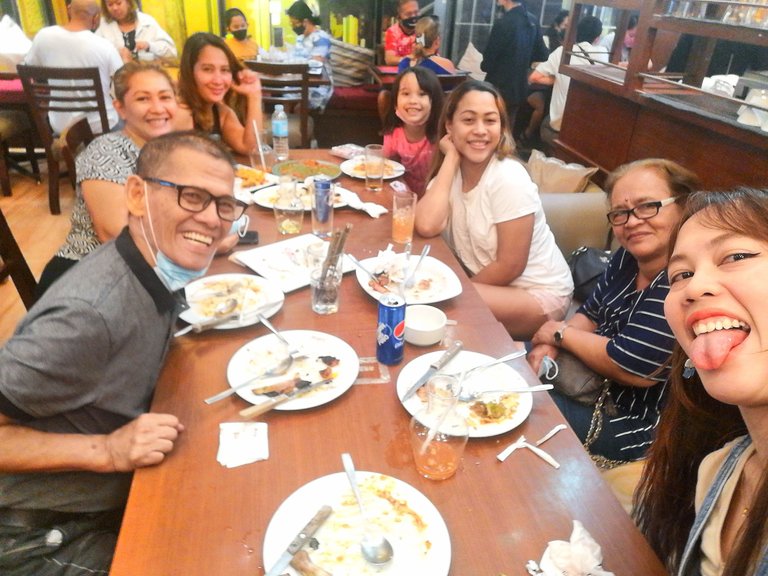 With Mama, Papa, ate @gwenfinity , ate @morenatravels , ate @sassycebuana and Kendra 🥰✨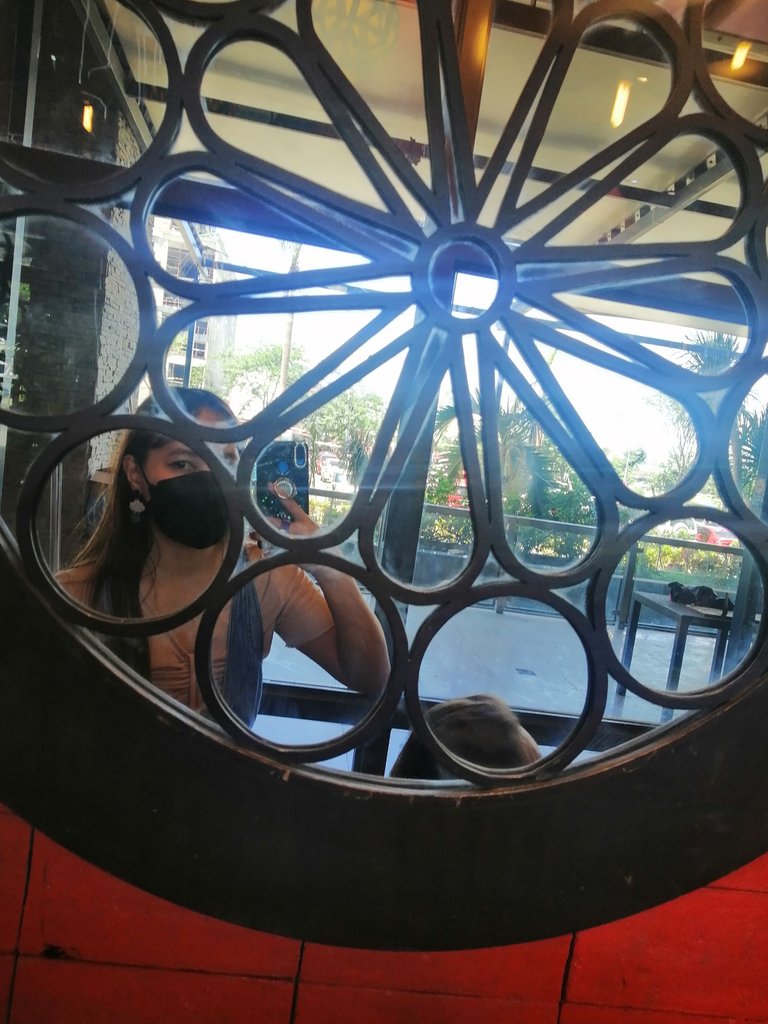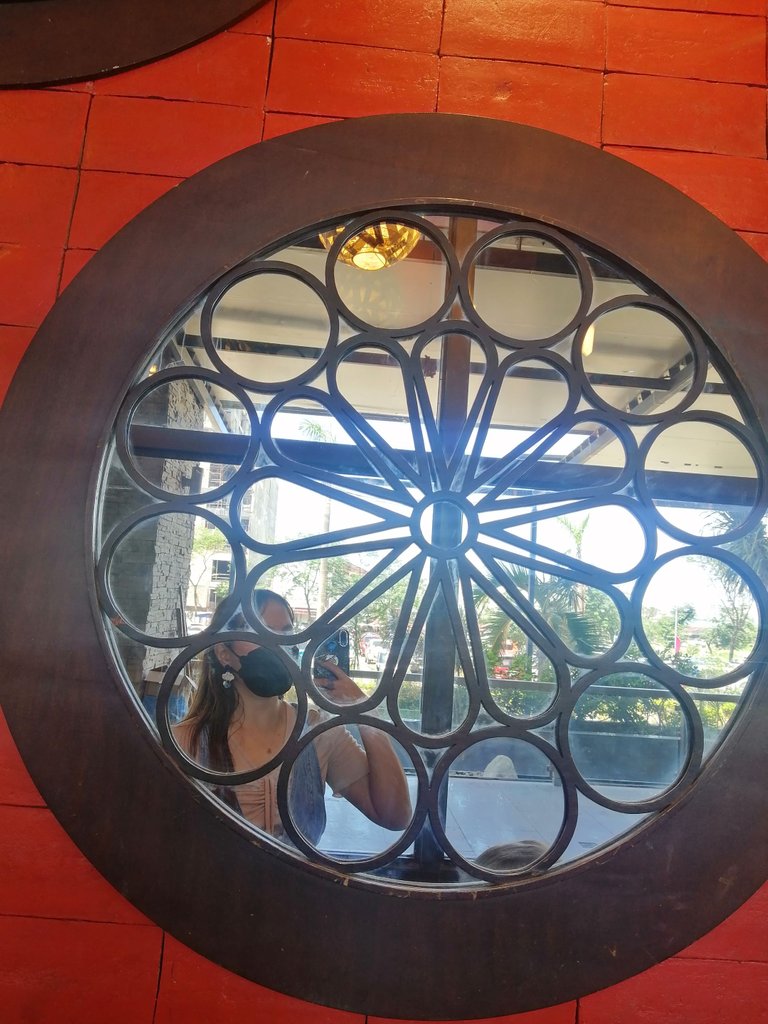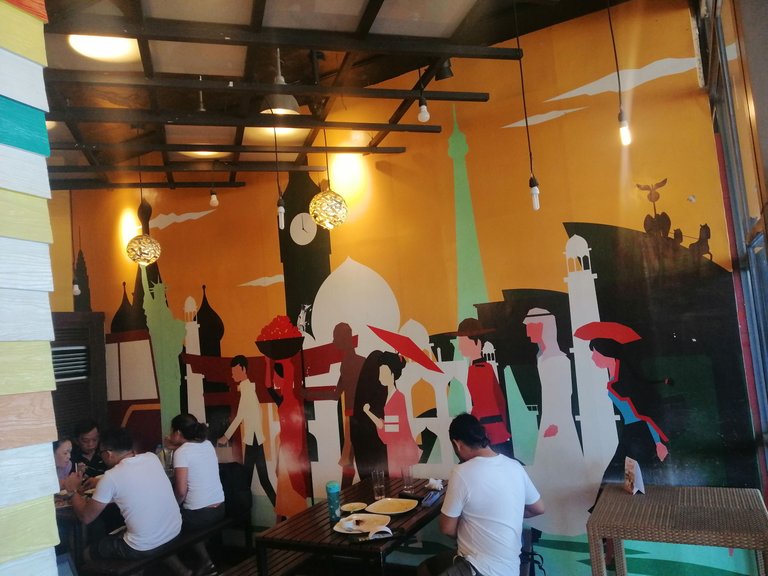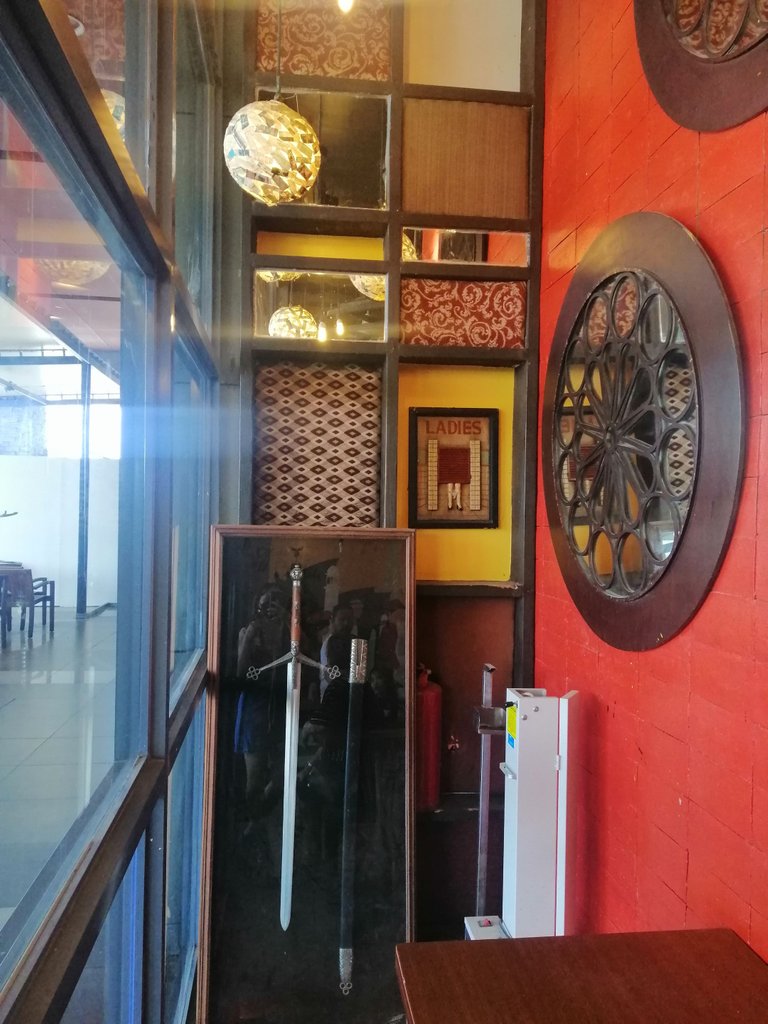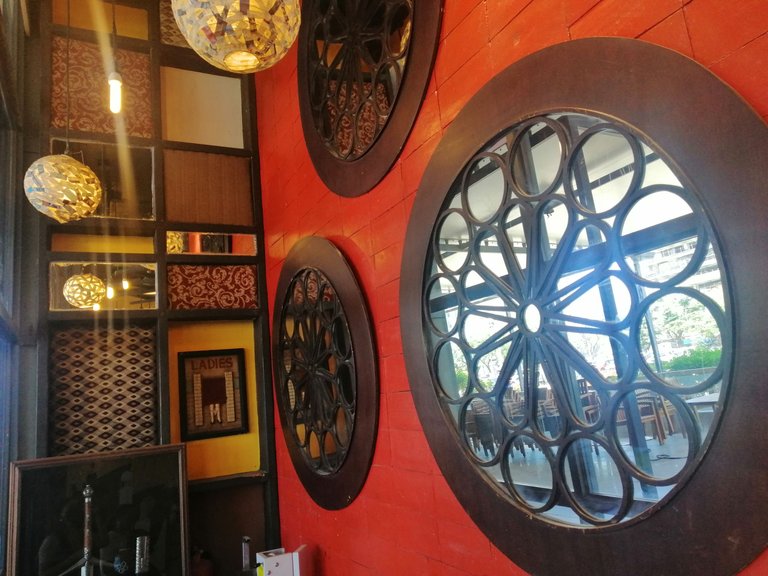 ---
Beanleaf Cafe and Korean Cravings
Recent Life Update
---
I found myself in Iconique mall of late and I planned on going to A Little Tea. However the place was jam-packed so I settled with the Cafe just beside it - Beanleaf. I ordered their chocolate milk tea (one of their best sellers). It was my first time visiting the place and before I came inside I really thought they only sell milkteas - but I was proven wrong when I came in and the pastries almost waved at me haha. They serve coffee, by the way, which is obvious from the "bean" as in their cafe name haha. I was full so I did not order any pastry.
I quickly noticed that this place was a haven of online learning. Why? One table had students who were busy on their phones, listening to what looked like a class online. Then there was a table that seated a teacher who was discussing Practical Research - she was not too loud nor too discrete so naturally people in the Cafe overheard her. The place was in Colon so I guess it's an ideal space for online learning I guess.
As for the milktea: I was not sold out with it. It was clear to me that the taste was not one from brewed tea - it was powered tea. Personally, I think I'd go back to this cafe to try their yummy-looking pastries, and I no-go for their milk teas. I may try out their coffees whenever I get the chance to come back.
The tteokbokkis below are not from Beanleaf but my sister ordered it online and we ate it at home. I forgot which store she booked it from though. Both the tteokbokkis and the rice rolls tasted yum - another craving satisfied.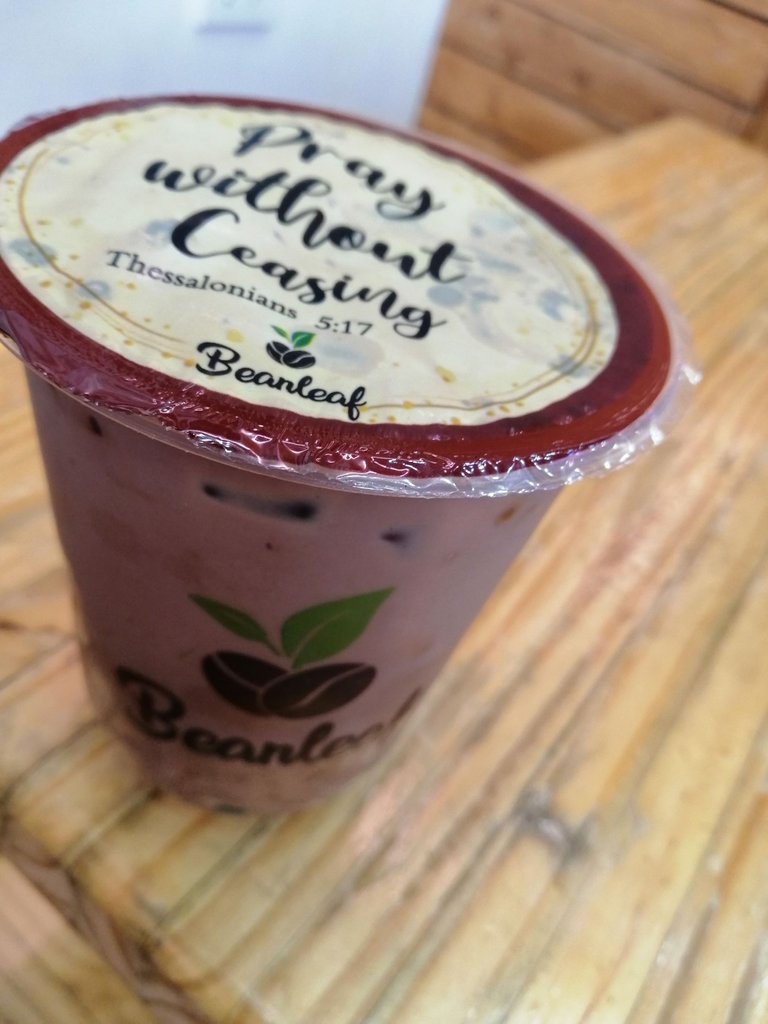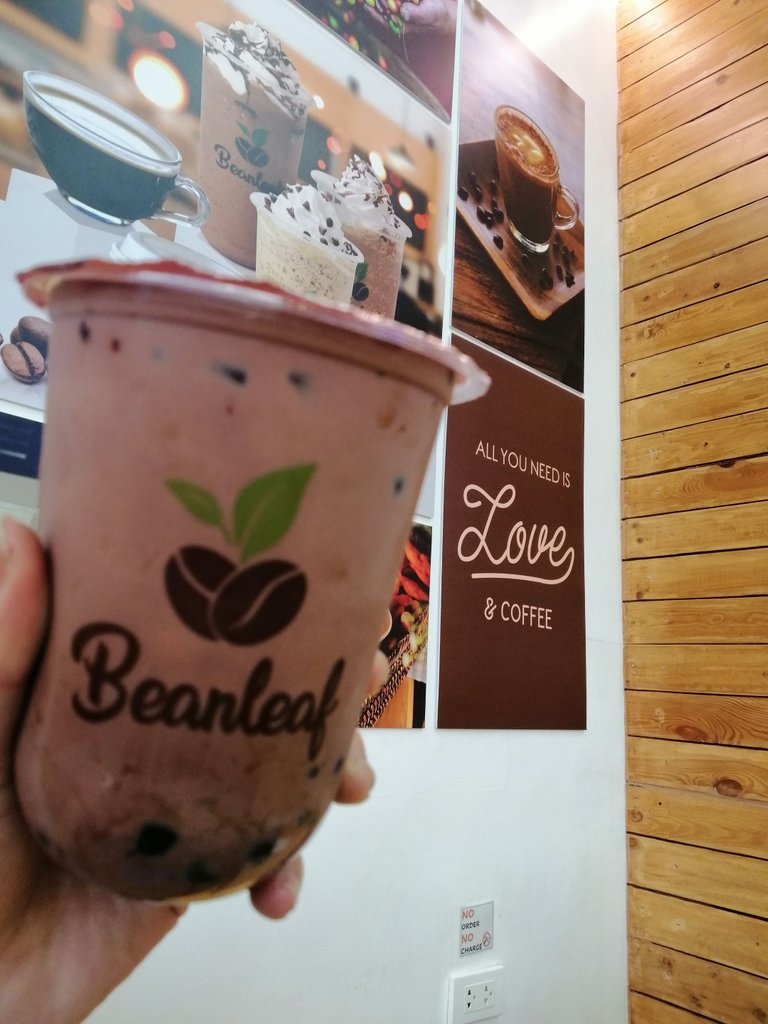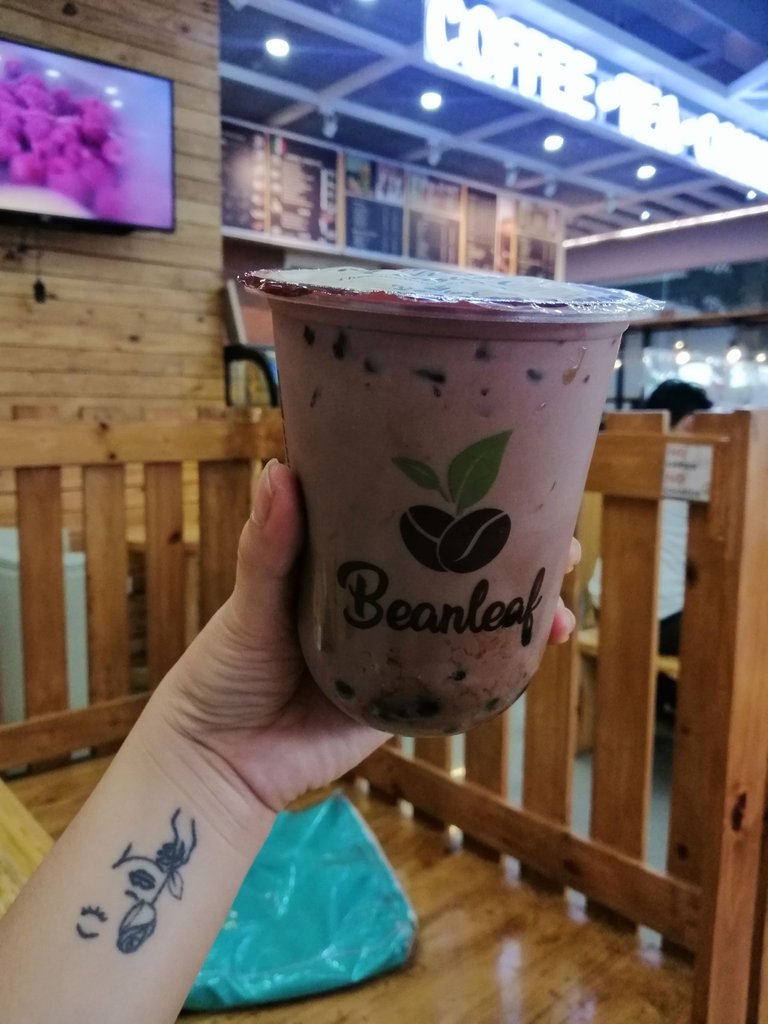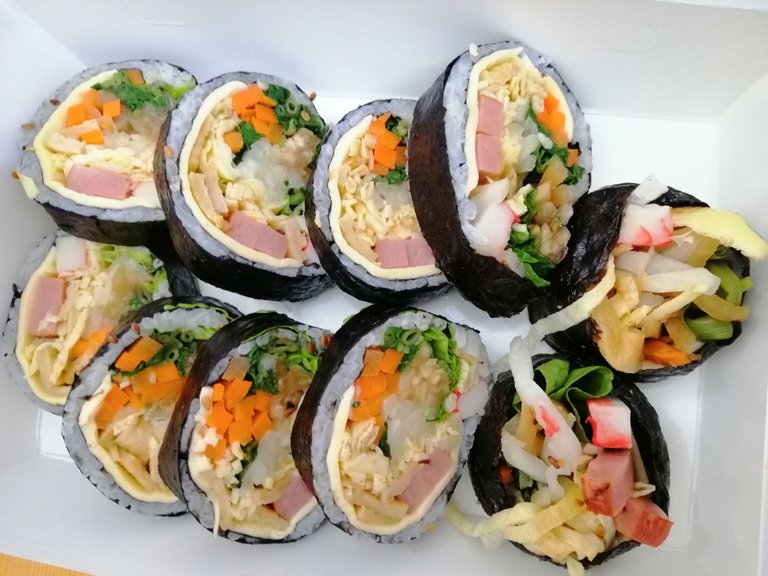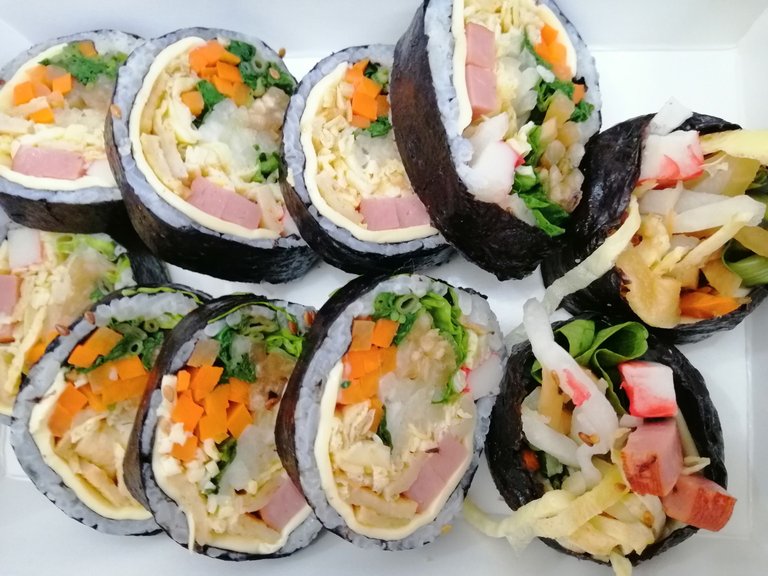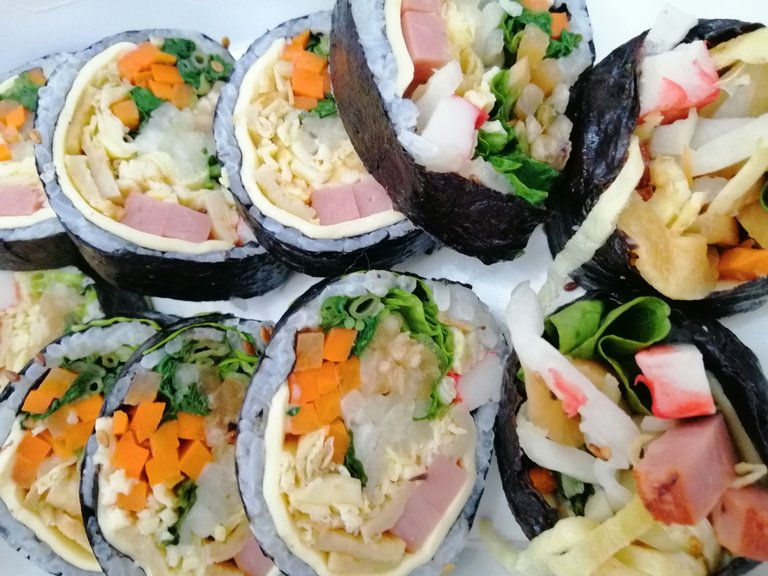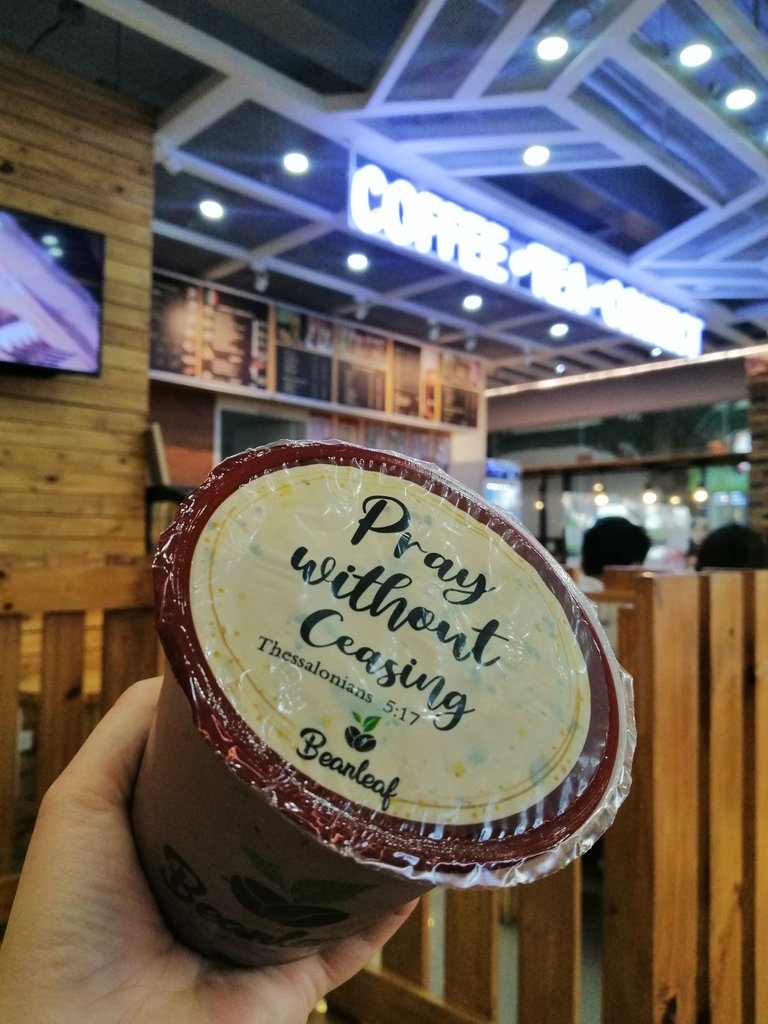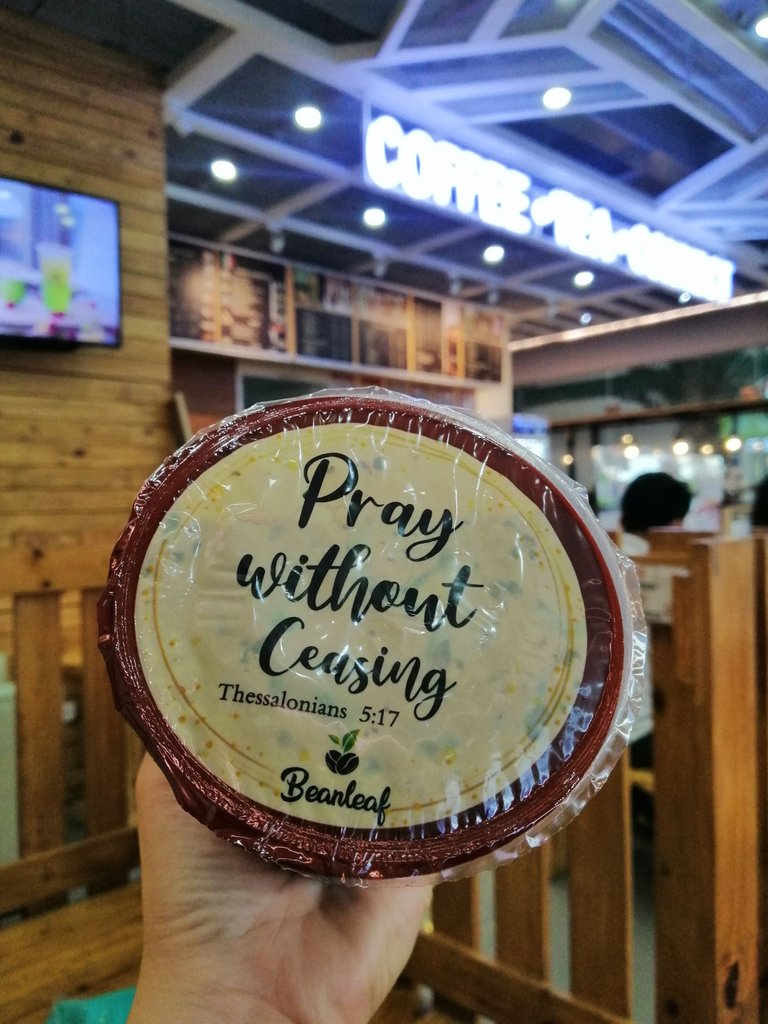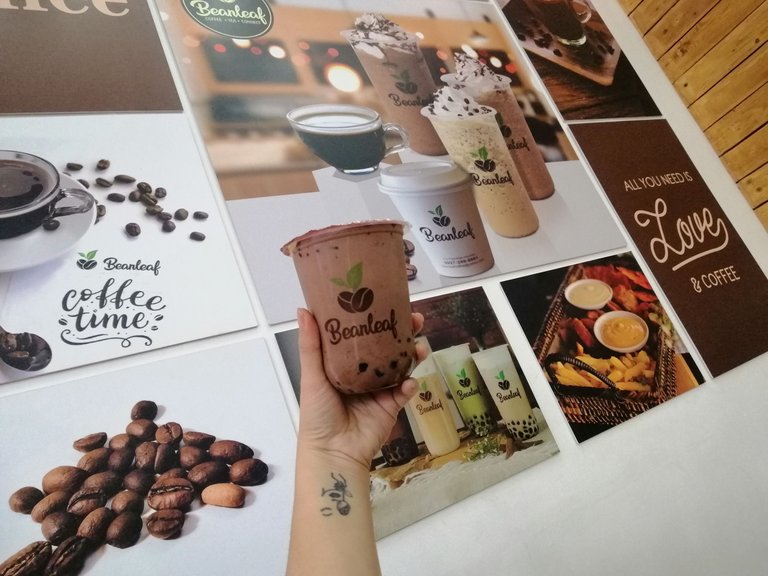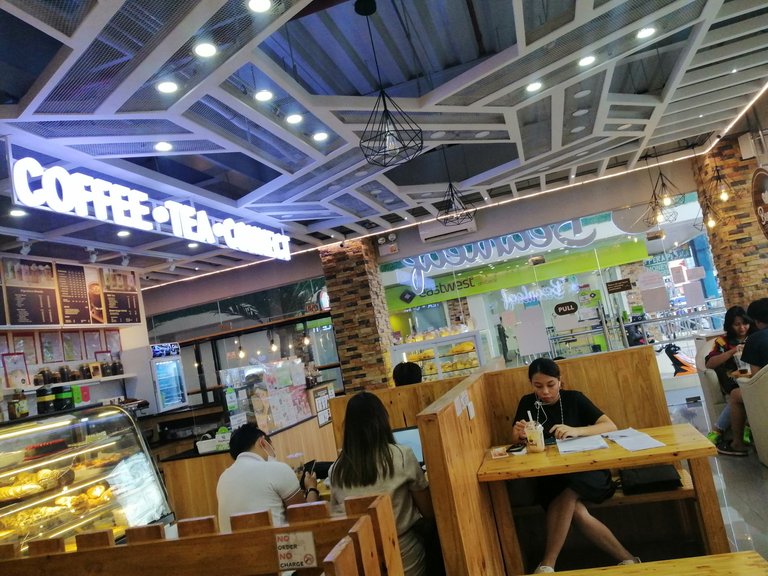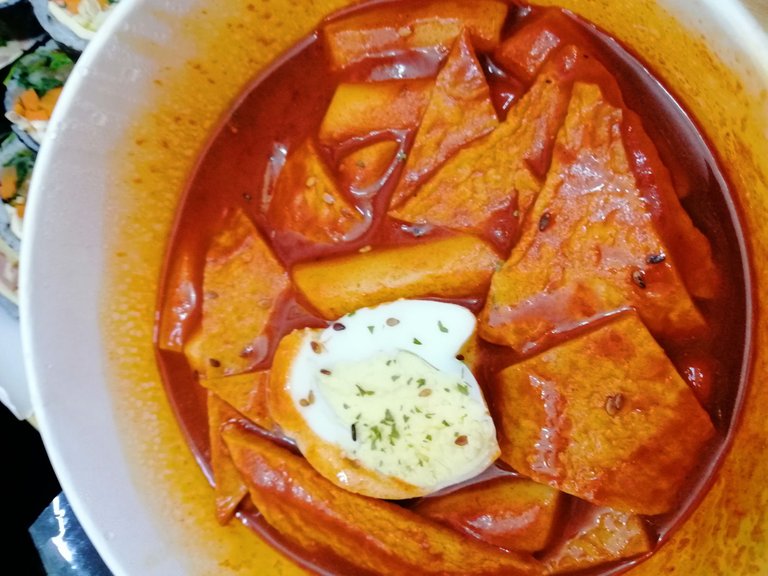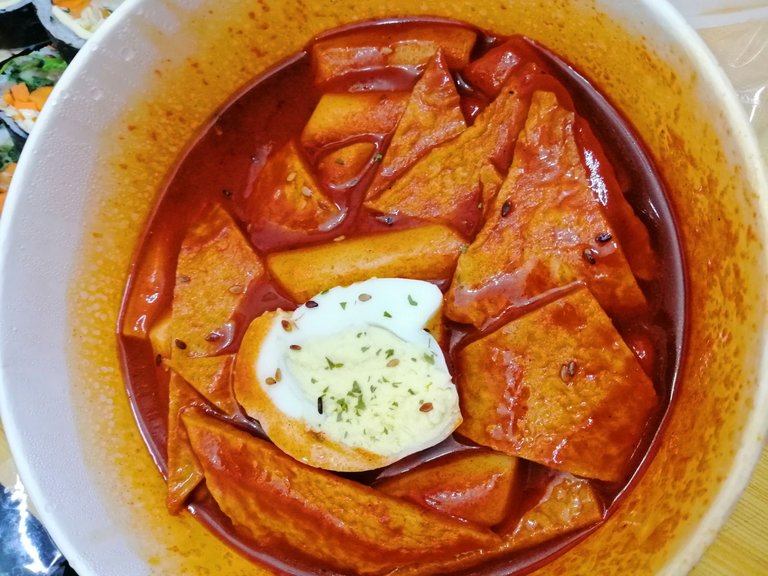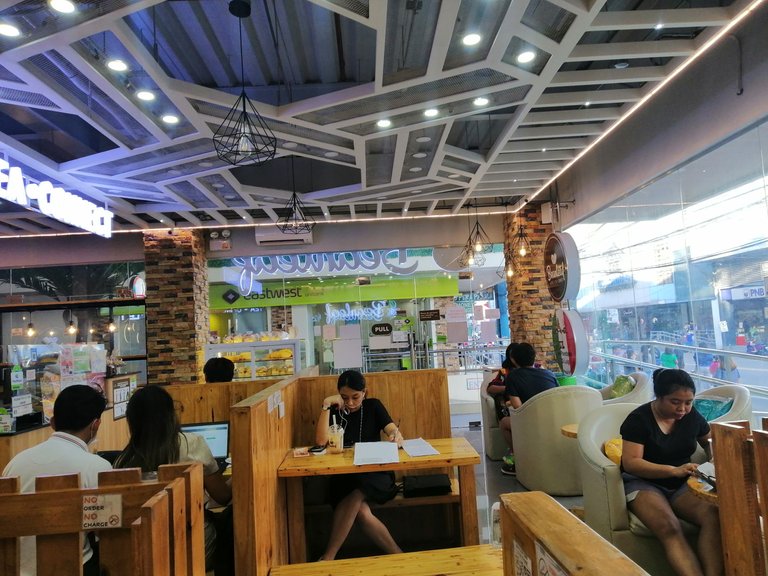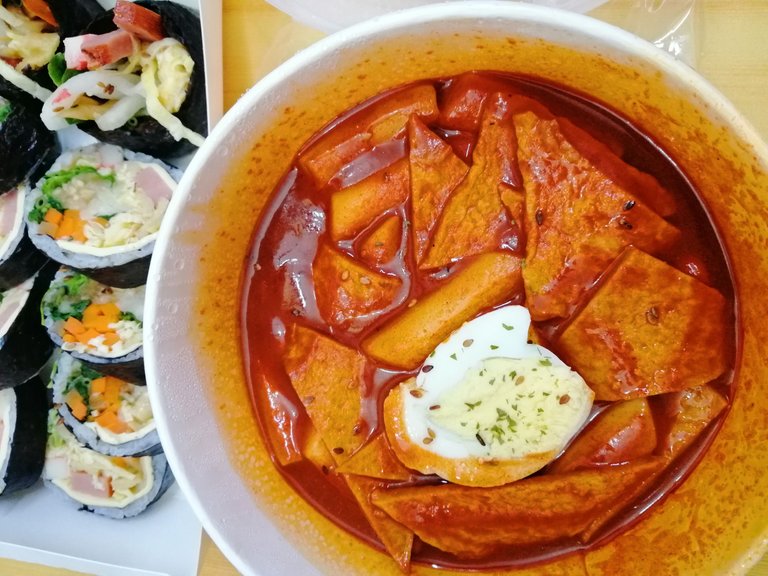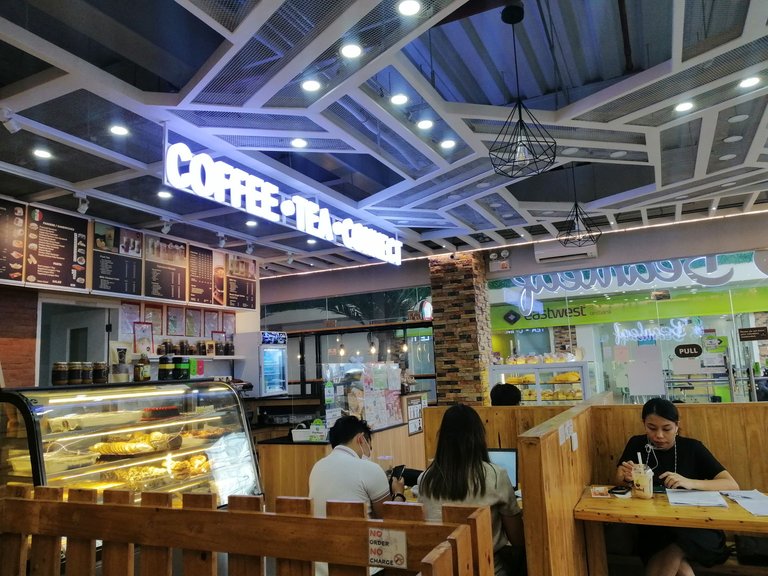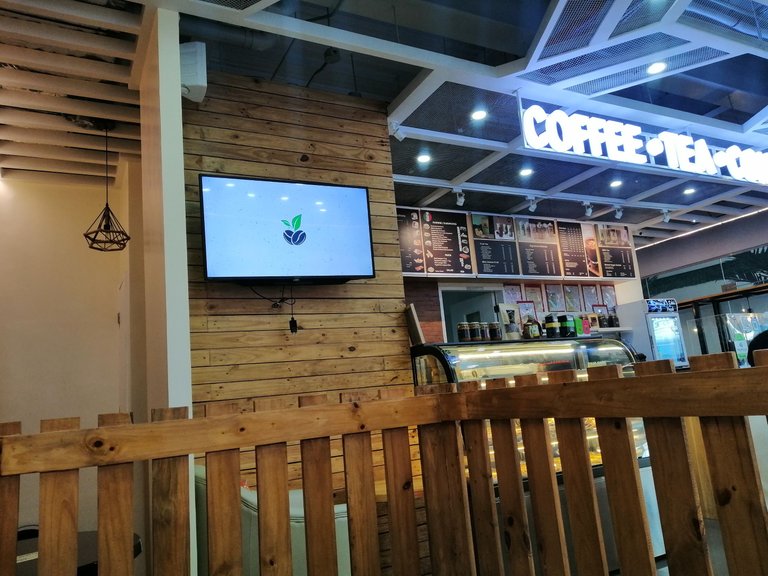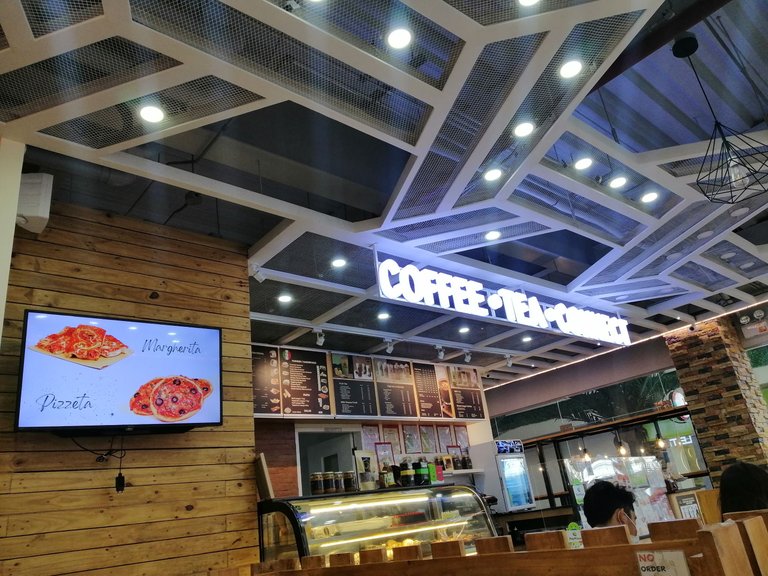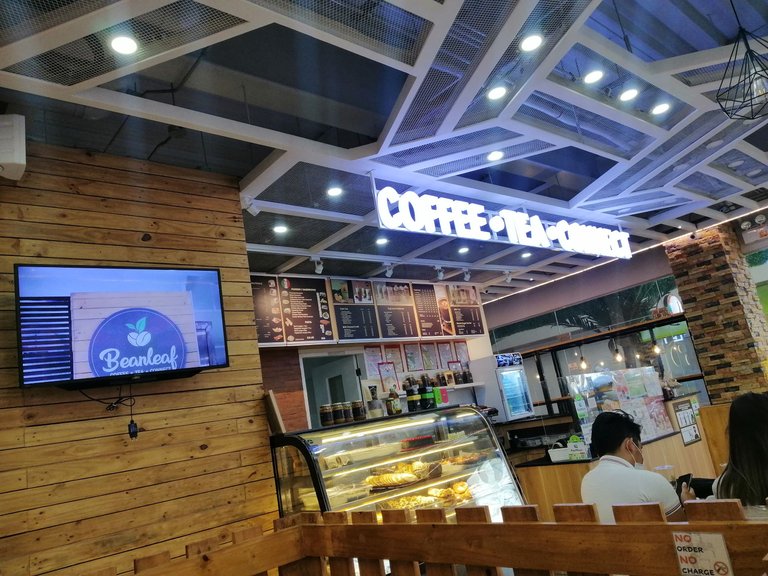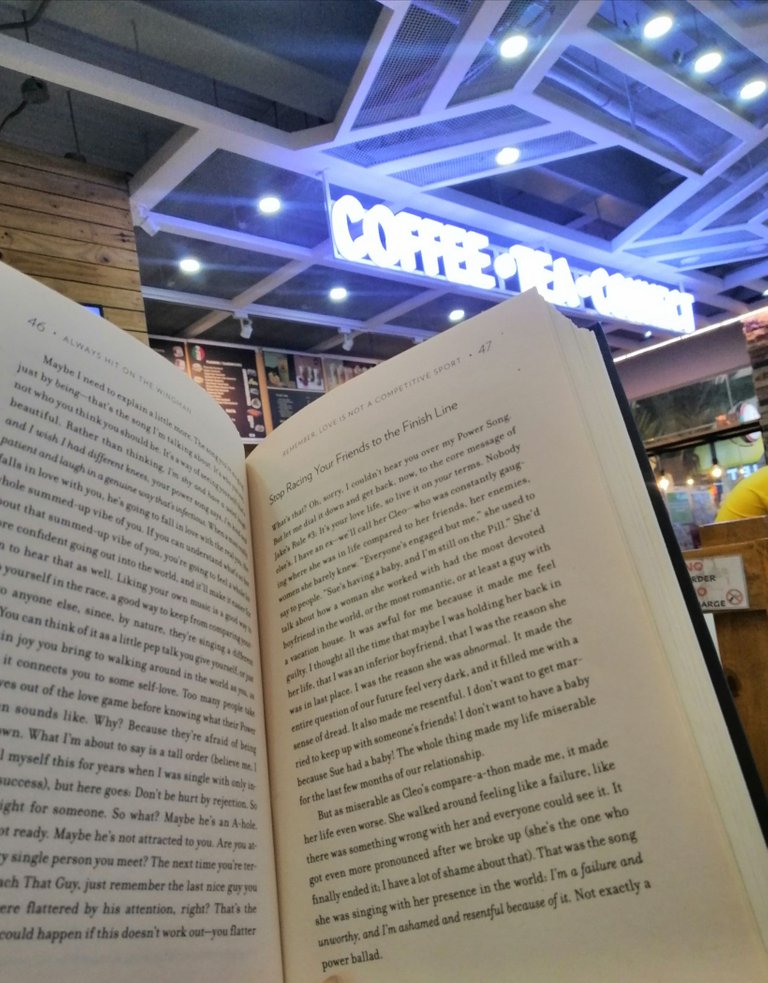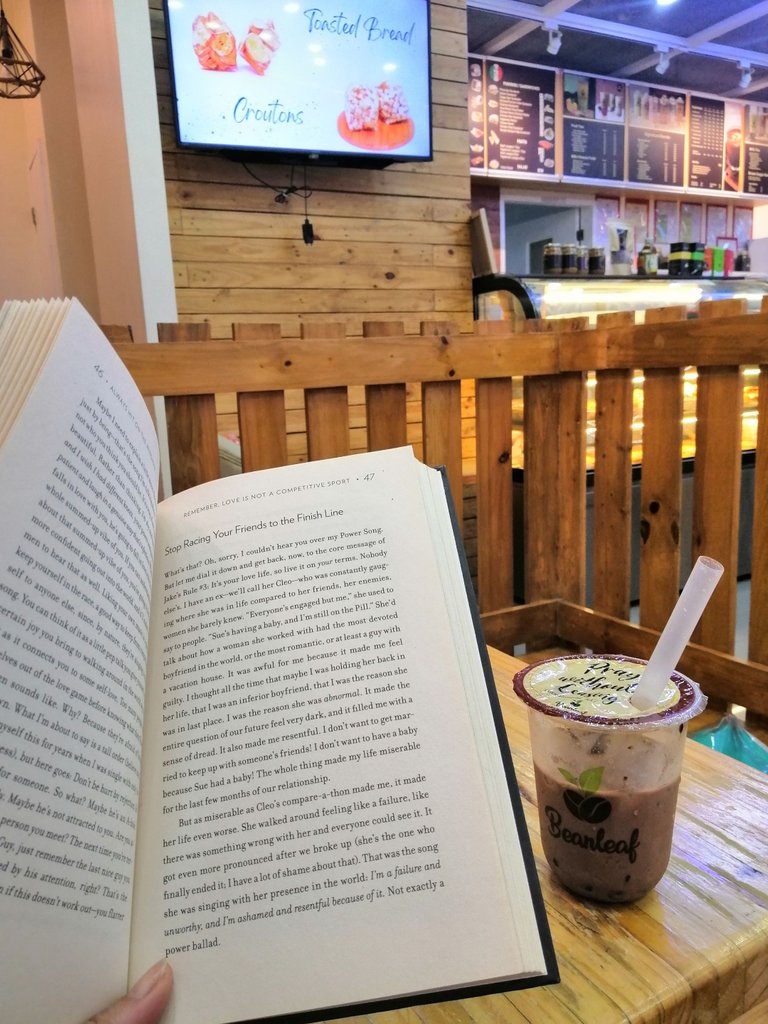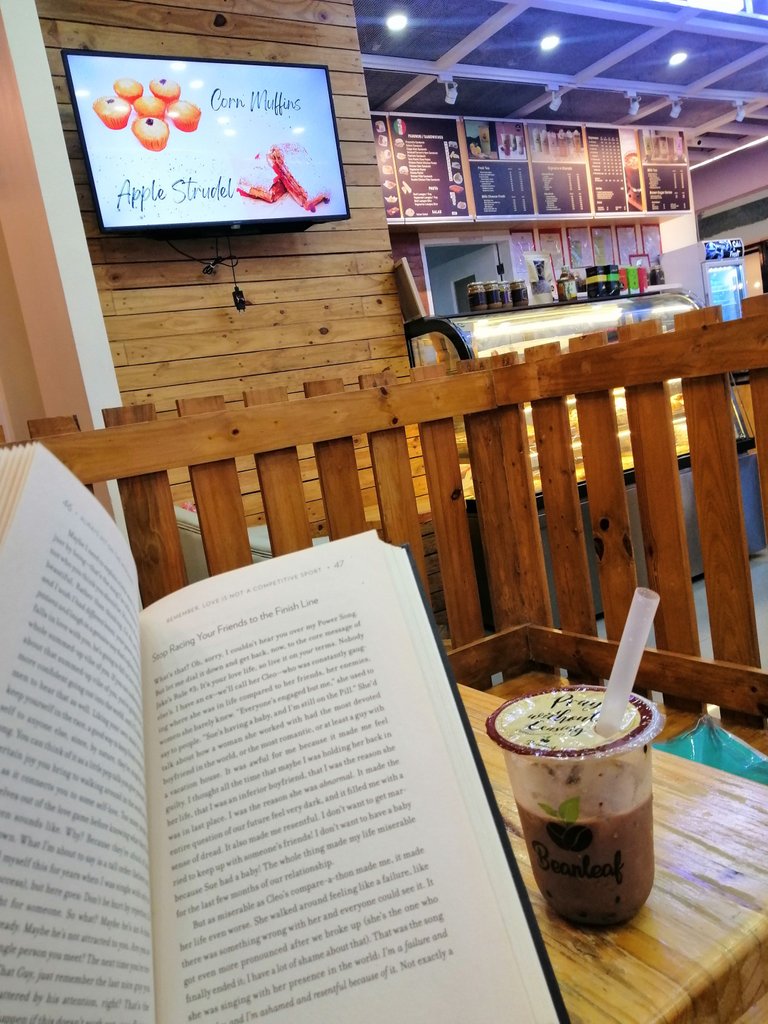 ---
When Online Gets Real: Meeting Cebuano Hivers for the First Time!
Cheers to Meeting New Friends
---
My sister Rica @sassycebuana and I went to Red Lizard IT Park last week as we were about to meet with fellow Cebuano Hive bloggers. As you can see from below photos, the place is LIT, like literally.
The chicken taco and the nacho chips were very goooooood. Though I may be a little biased because I have a fondness with Mexican food - THEY ARE YUUUMM! But hey it's Red Lizard so we know they serve GOOD FOOD. 😍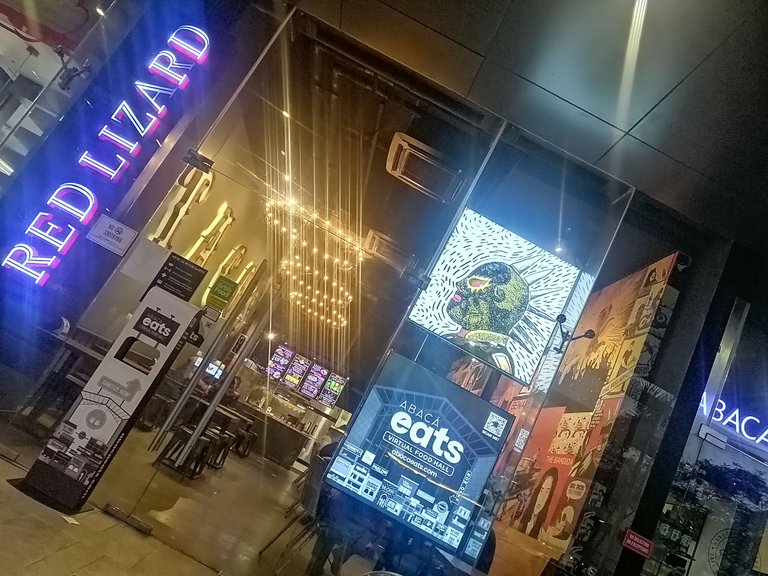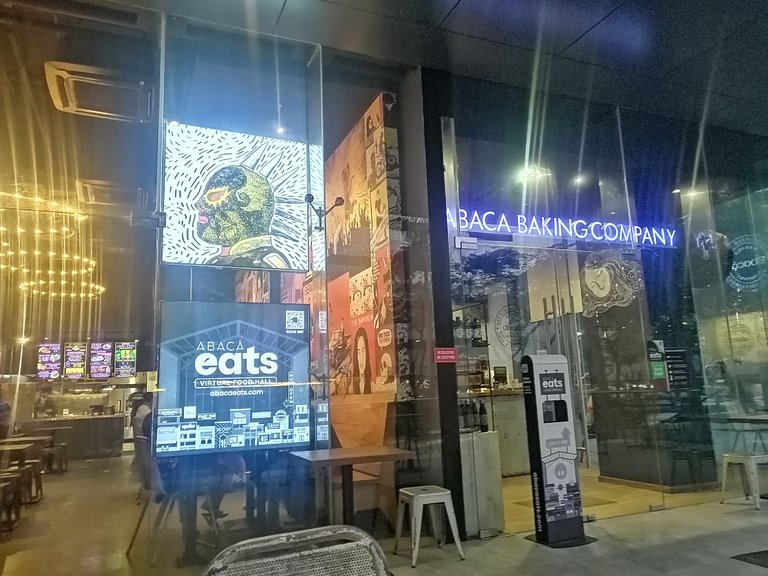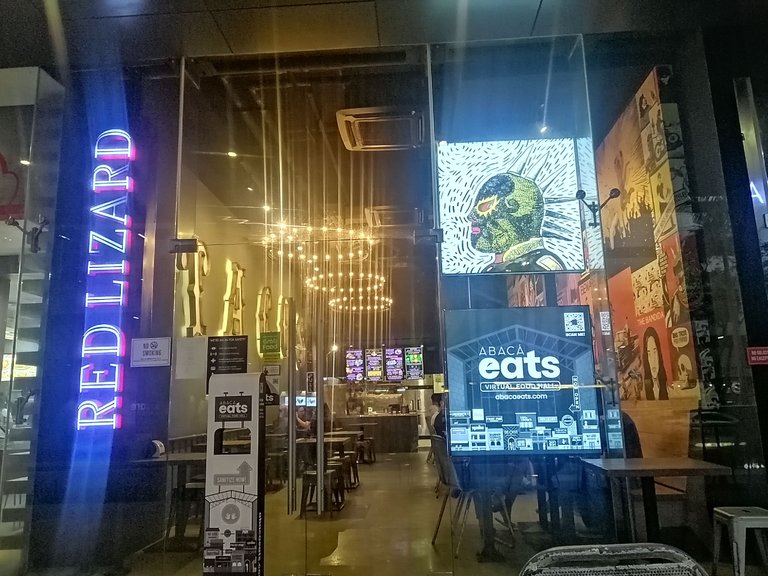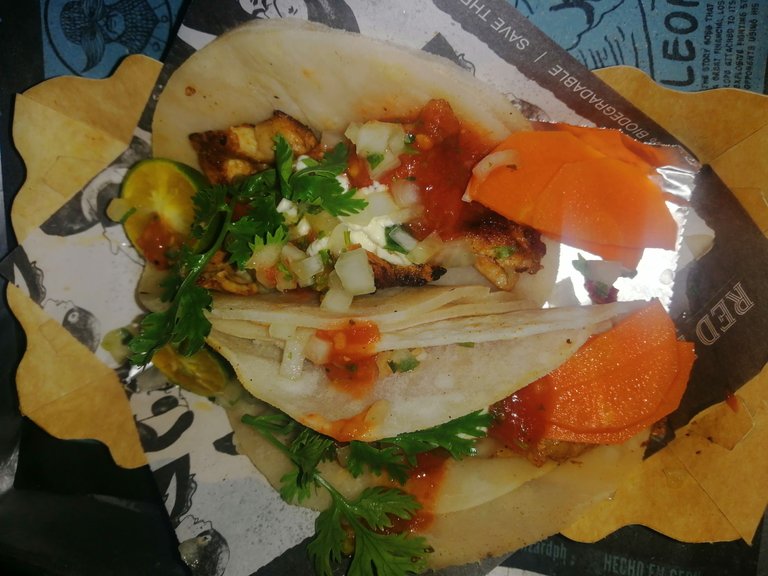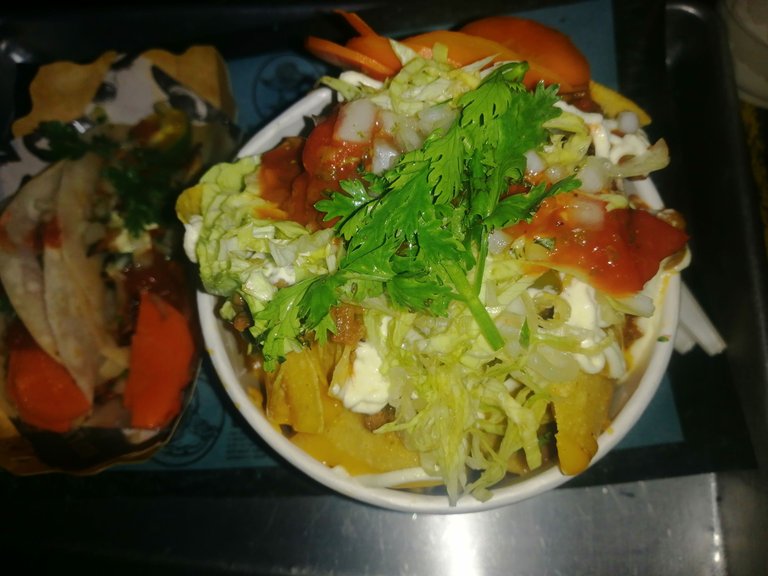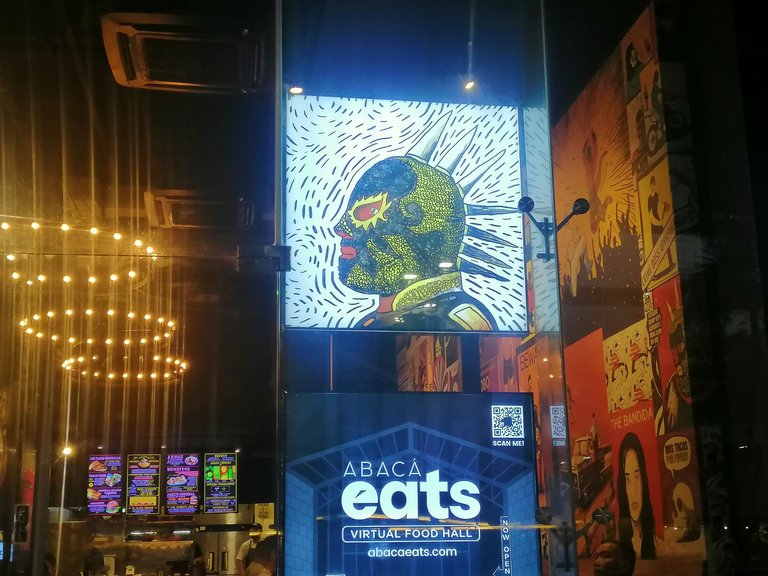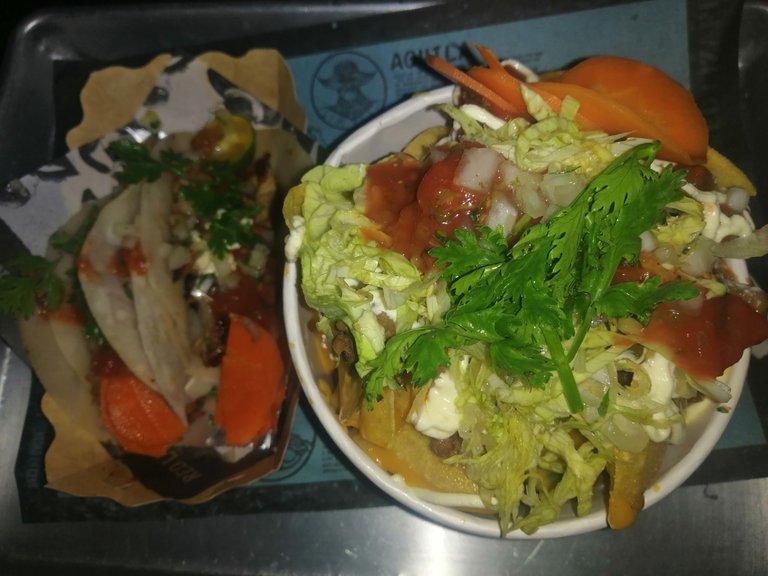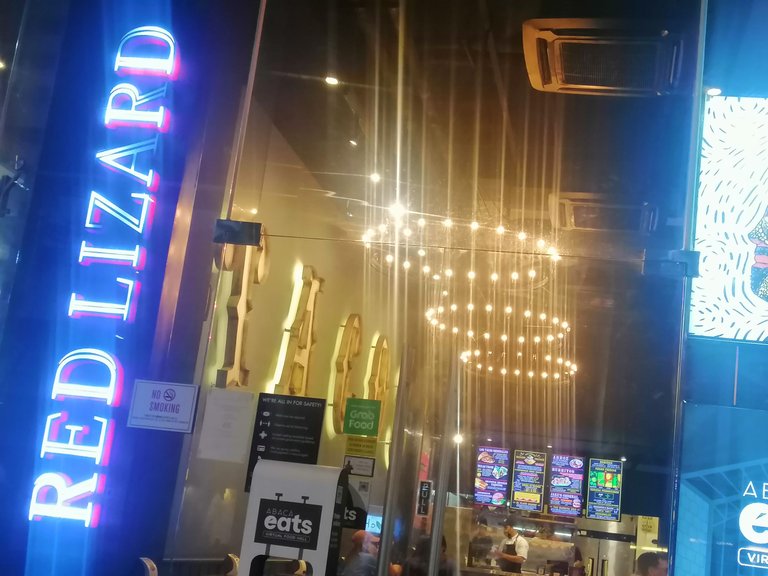 Disclaimer: The below photos were taken from @inspiringcebuana 's phone 🤗
THE LAST SATURDAY OF MARCH WAS AWESOME!!!! I MET THESE LOVELY PEOPLE🥰💛✨
Story of how this all came to be, from my point of view: Klause @asasiklause chatted on our GC that Pat @patsitivity along with her Hive group of friends wanted to meet with our group, HCBC @hivecebubloggers. It was supposed to be the third Saturday however it was then moved. When Klause said it's gonna be the last Sat, I then said I can go because I've no errands whatsoever. Moreover, I would really love to meet the faces behind the Hive usernames. And man was I glad that I decided to meet with 'em.
My sister and I were the first ones to arrive. After a couple of minutes, @lifewithera and @asasiklause arrived. Era' s beautiful as she has a radiant vibe. We chatted for a bit and then the glowing @queenmeiko22 showed up. My sister from another mother! It was great seeing her again. The minutes rolled and then the gang came - @explorewithsasha, @itsmiessyonpeakd , and @cheerupwithjl. Yay! Great seeing them again. 🥰🤗🧡✨
Then @patsitivity and @inspiringcebuana came. I've known Pat here in Hive for quite awhile, we've exchanged comments and all. But this was different. It was GREAT seeing her in person - finally! 🥰 And I met Regine (she recently just joined Hive January this year) and she's optimistic and very true to her Username @inspiringcebuana 🥰 Then I met the fantastic four behind @thegoodbi - I've known them in Hive for awhile as well, exchanging comments and the like. Seeing them in the flesh was refreshing 🥰 I've met also met @crislandingonno (cutie couple maka ingon tag #sanaall hehe), @theduoxplorer (couple but only the Rochelle was there), @kjventures. We all ate dinner whilst talking. There were a couple of good hearty laughs, too. After dinner, we went to The Social for night drinks and good music. Both @glecerioberto (Pat's boyfie) and @unclebkaal (Klause and Era's friend) were able to catch up with the fun the night has in store for us. We exchanged stories, sang along with the band, bottoms-upped, we laughed. What an epic night, -
'twas! ✨✨✨ Definitely LIT AF🤸‍♀️ I look forward to seeing you guys again soon (hopefully the summer "plan" will push through ayieeee) 💛✨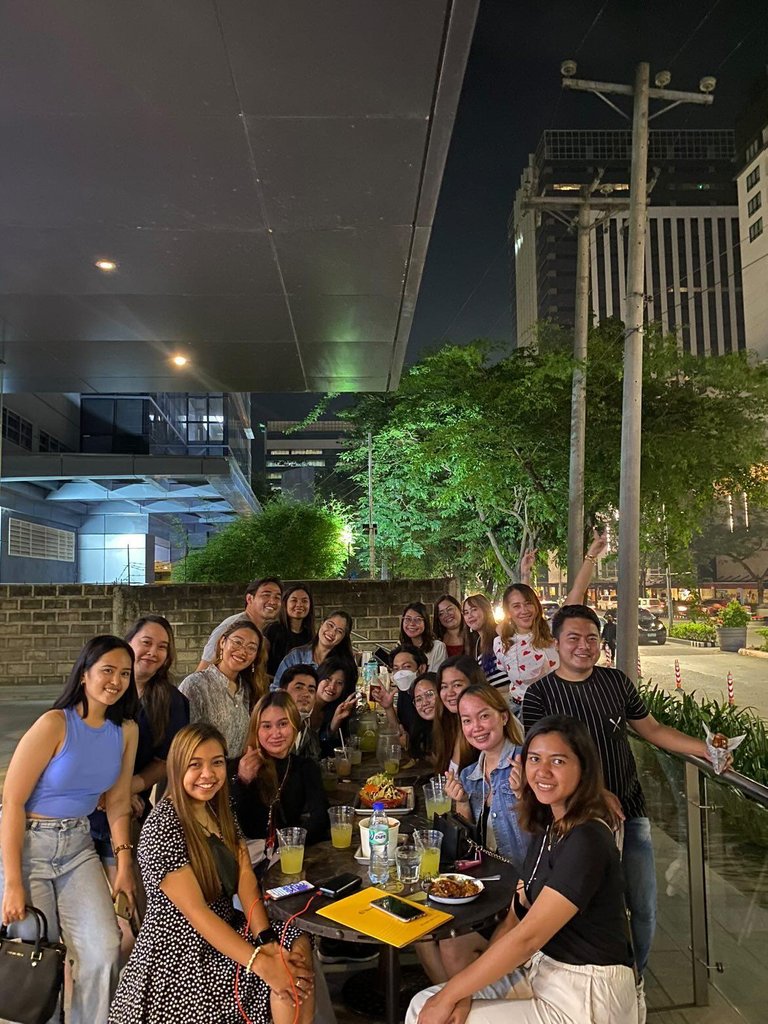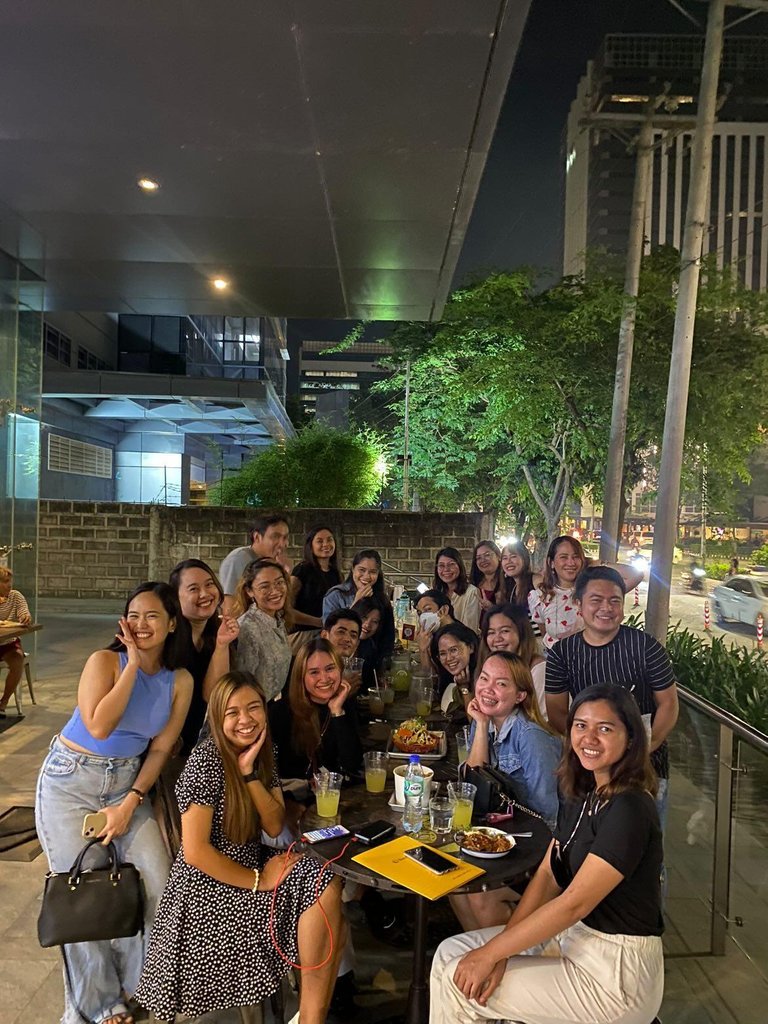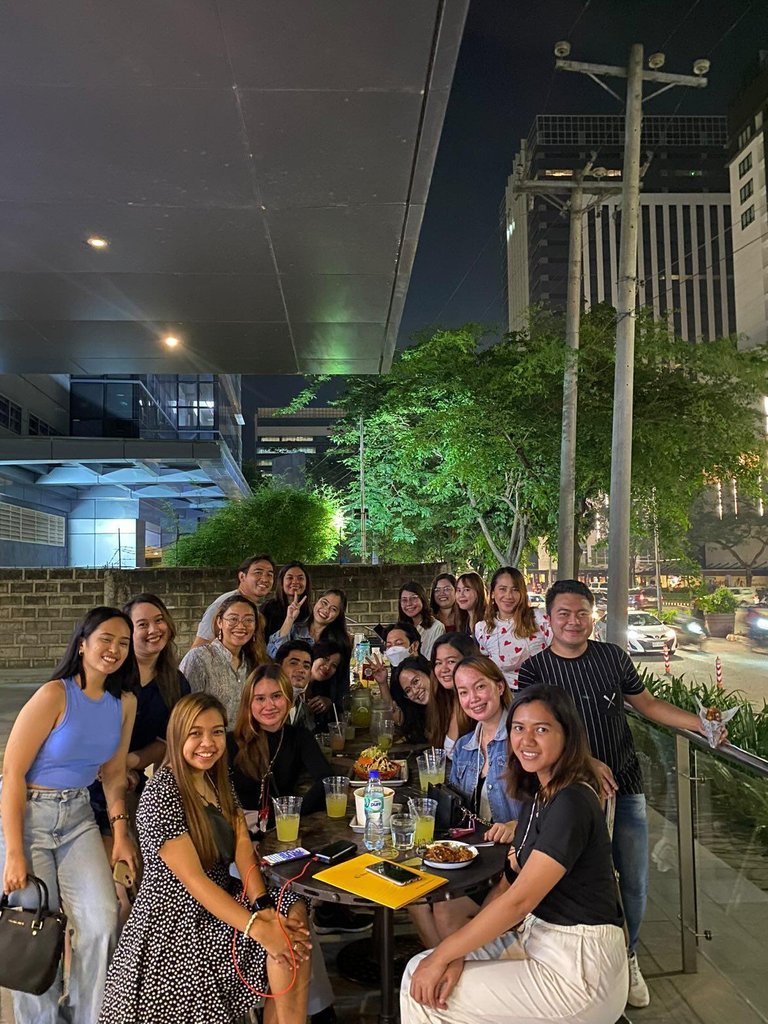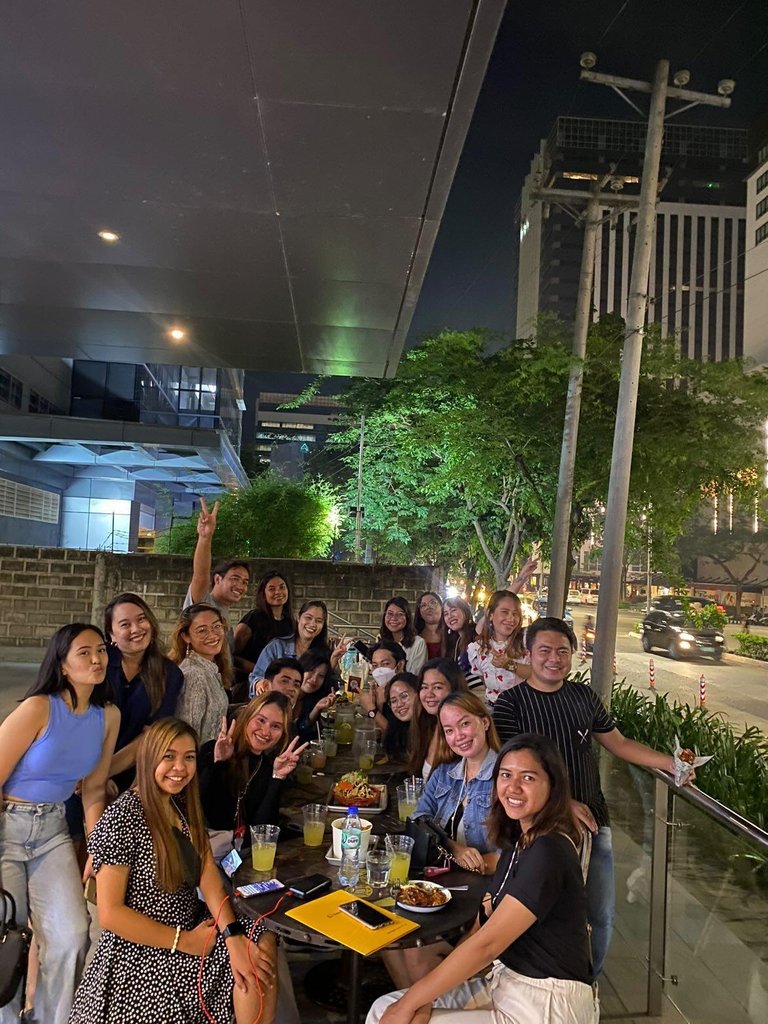 What a fun-filled March! ✨ I cannot wait for what April brings 🧡 Happy weekend, hivers! 😘
'Til the next post, hivers! Remember that you are loved beyond borders and beyond time & space. Okay? Okay. 💛❤️
Ciao for now! 🤗🥰
This original article is written by Jong, the blogger behind writetowander.com. All photos are hers, too.
---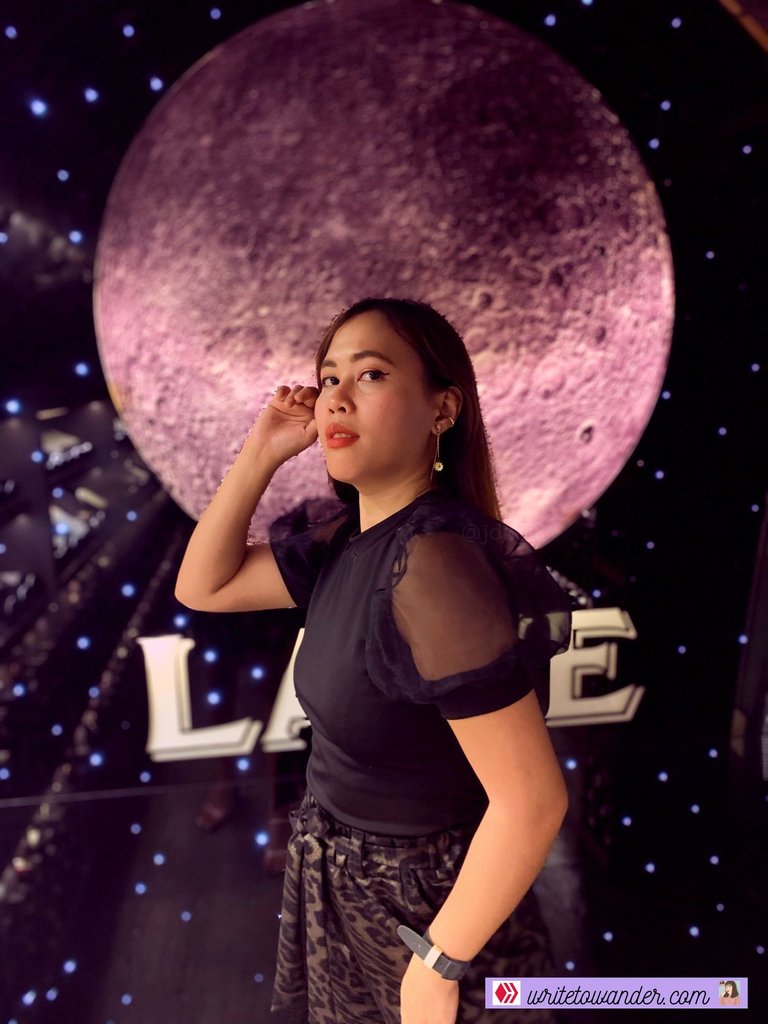 Jong CL
Hive-llo, everyone! Welcome to Jong's little buzz-y corner in Hive. Jong believes that every person she meets can teach her a thing or two (or three, or more) about life. She shares her love for life here-- the captivating beauty of life! To be more specific, but not necessarily in this order, she's interested in: wisdom, love, poetry, single life, books, travel, health&fitness, fashion, gratitude, unspoken hurts, heartbreaks and healing. Lastly, she loves Jesus.
Do you like her content? Make sure to upvote, then! Drop some love by leaving a comment-- she really appreciates listening to your thoughts! 💛 Feel free to reblog if her post resonated with you. Kindly follow her to not miss a post! Happy hiving, loves! 💛

---
---