Do You Love Arcade, Good Food, Neat Space, Affordable Accommodation and An Instagram-Worthy Place? Then Lub d Philippines Makati Hotel is for You! #ExploreManila | Manila Diaries 004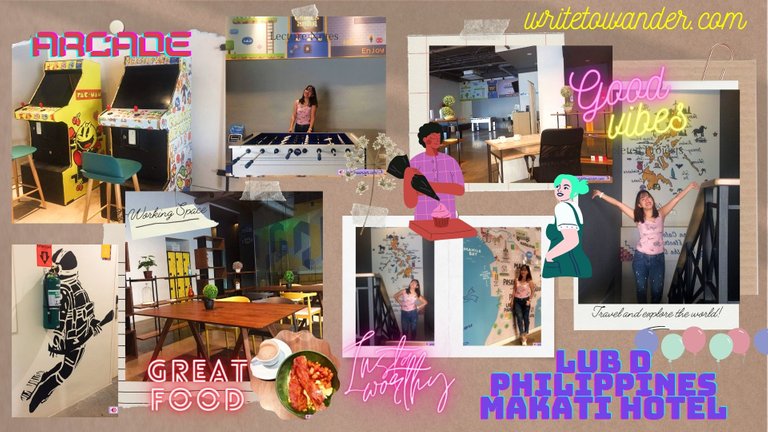 ---
My Lub d Philippines Makati Hotel Experience ✈️
Let's go to Manila! C'mon!
---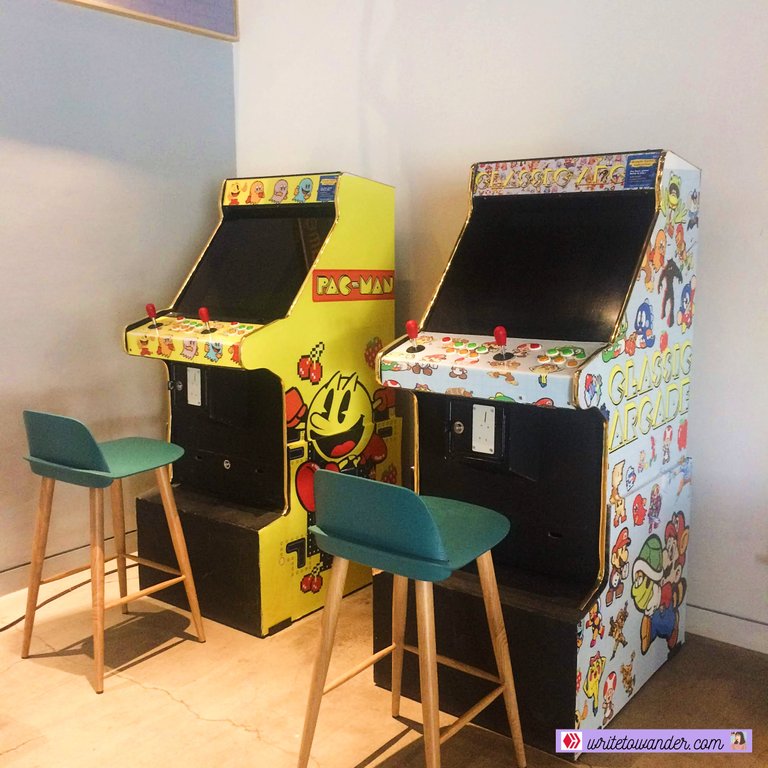 Growing up, we did not have resources for arcade games. I remembered we used to play Mario Brother's games at our Lola's house because my cousins had two joysticks and the game was on the TV display. I could still remember how thrilling it is to play such a game when I was young~! Moreover, I was so amazed at that because when we were young, we did not have a TV at home, too. Imagine my giddy happiness when I saw this on the hotel we are to stay in for a week. CHILDHOOD DREAM COME TRUE MOMENT haha😍❤️🤩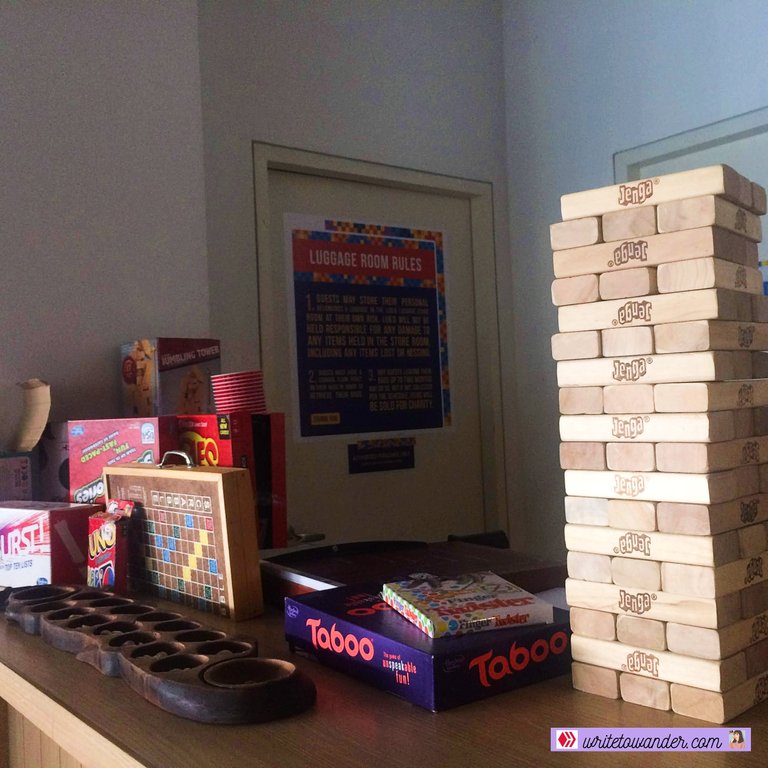 Bored games? No, silly! BOARD GAMES are fun to play, okay!
I wish we had these at home when I was a child. Recently I read an article that if a child is constantly stimulated by mind-challenging games and activities, he/she will develop his/her problem-solving skills better; thus, he/she will grow up to be creative critical thinkers and analytical problem solvers. 💞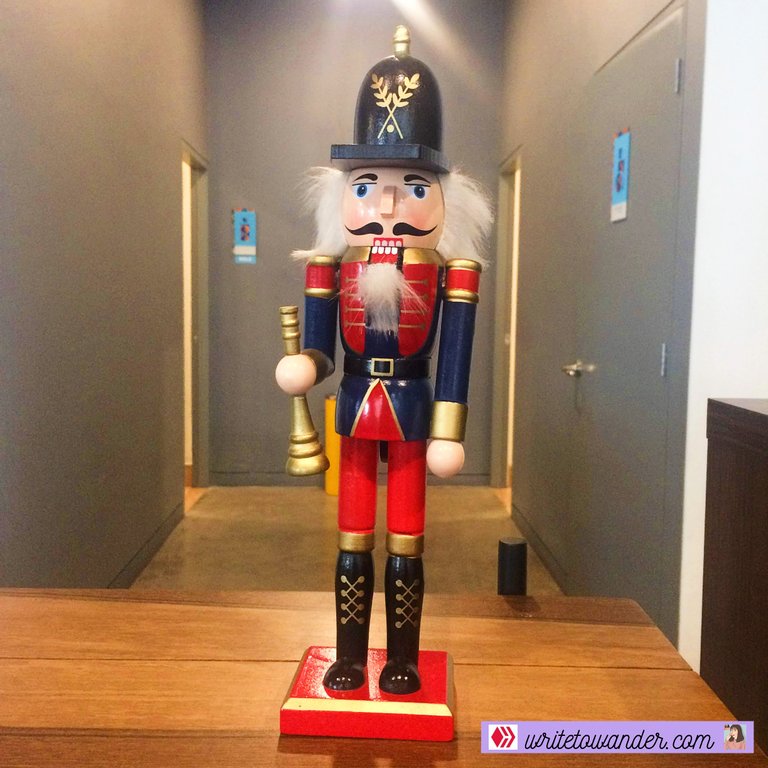 The Christmas Nutcracker! I found this too cute so I took a photo. 😅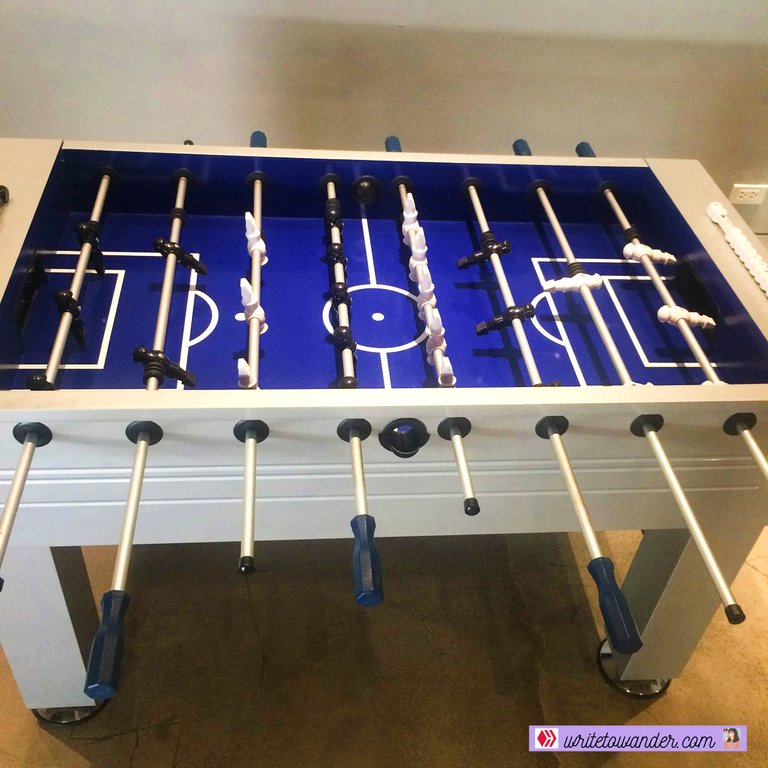 Who's game to play table football/ table soccer? (This is a table-top game that is loosely based on association with football/ soccer.) This game reminds me of F.R.I.E.N.D.S. and The One with Joey and Chandler Playing This Game😍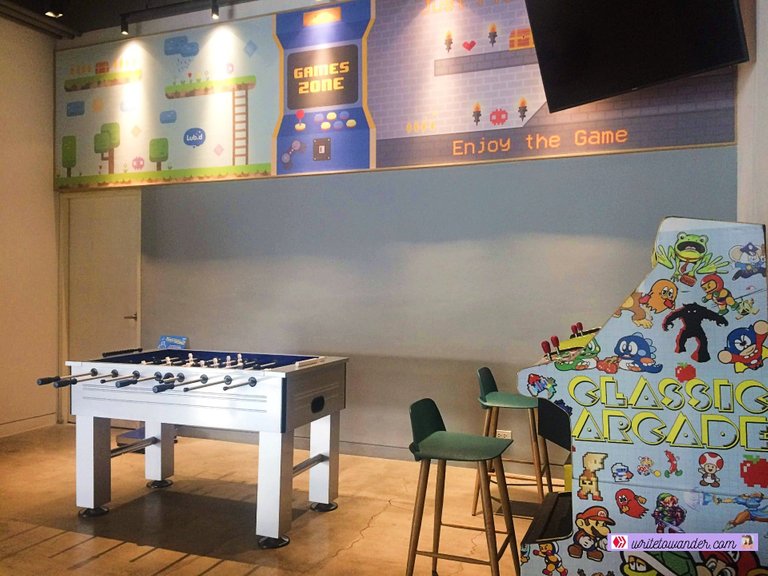 This is the Game Zone so enter with caution!😅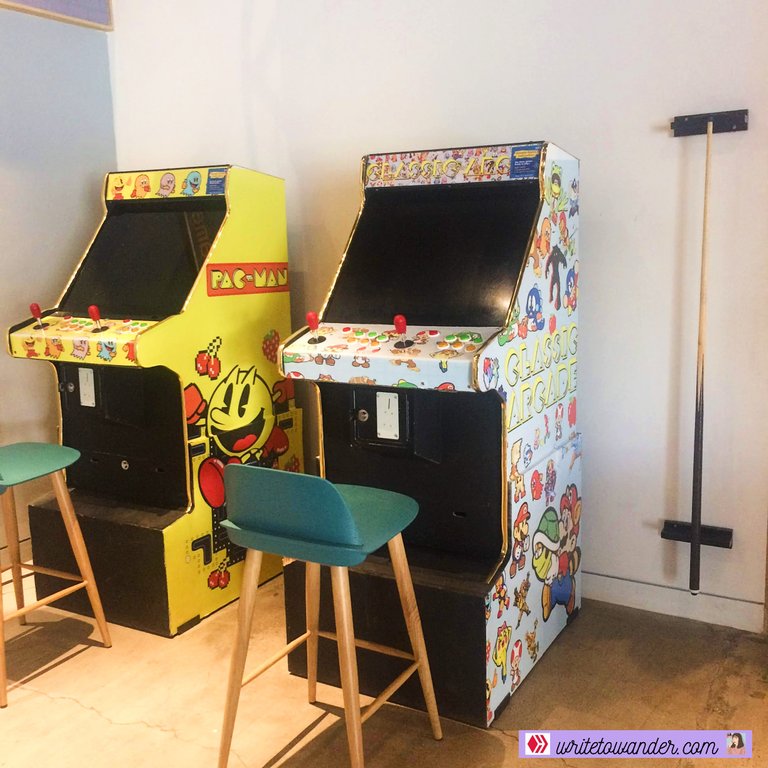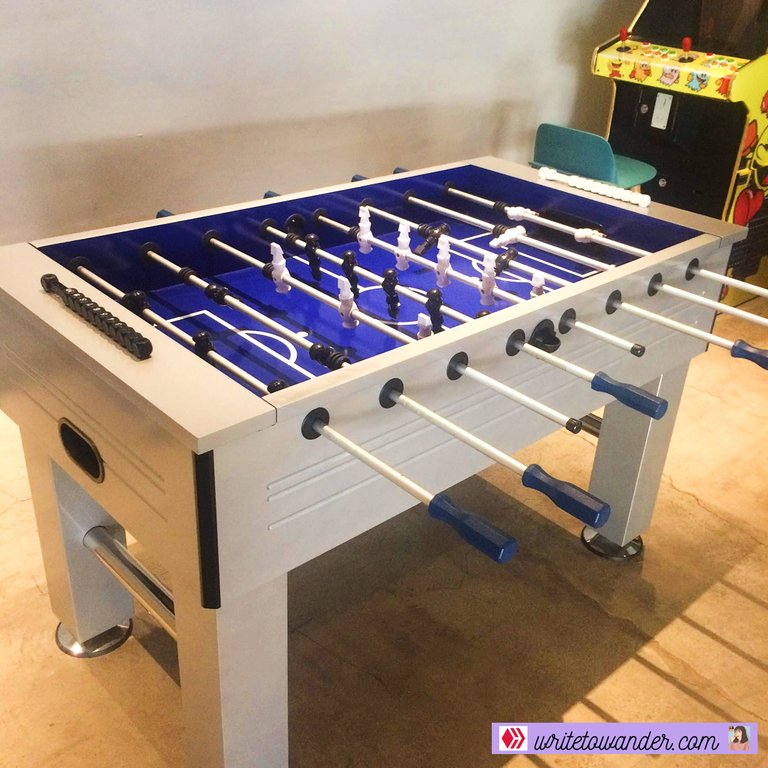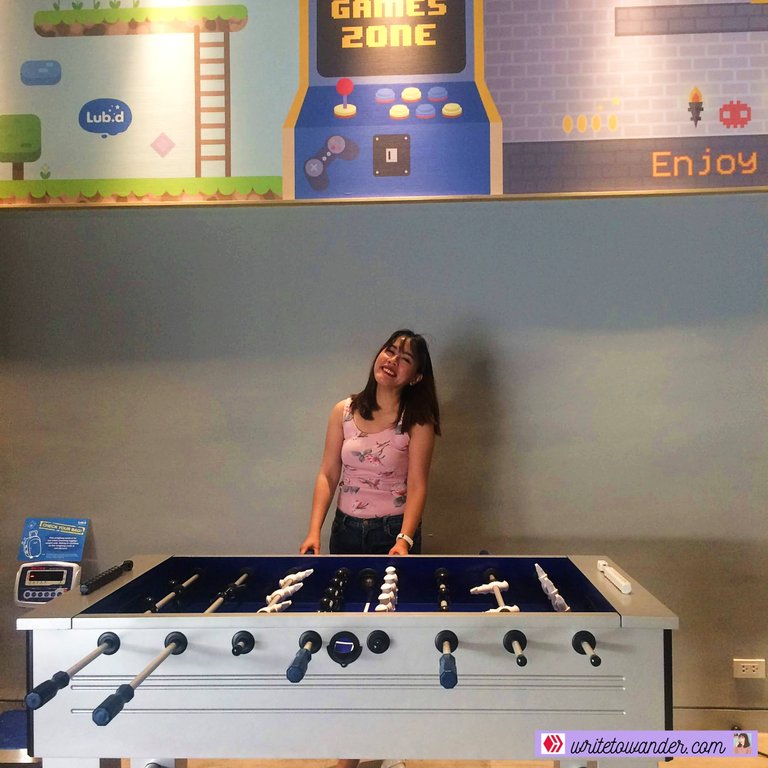 I ENJOYED MY EXPERIENCE IN LUB D MAKATI because:
👉They keep the rooms always neat, tidy and in order.
👉Their Wi-Fi is pretty fast.
👉The staff are all accommodating, warm, friendly and very helpful!
👉The food they serve tastes good~!
👉Their coffee and juices are not bad, too.
👉Their arcade area is for everyone to enjoy!
👉They have an affordable and reasonable price range for room accommodations.
👉It is a bonus that the place is definitely Instagrammable!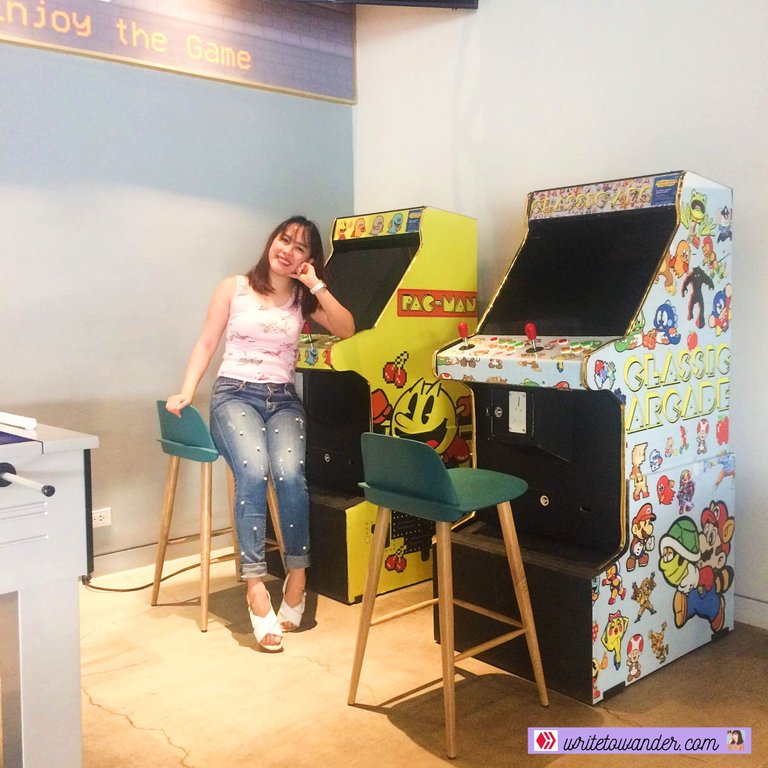 I have got to pose on this small spot of childhood happiness corner because, obv.😅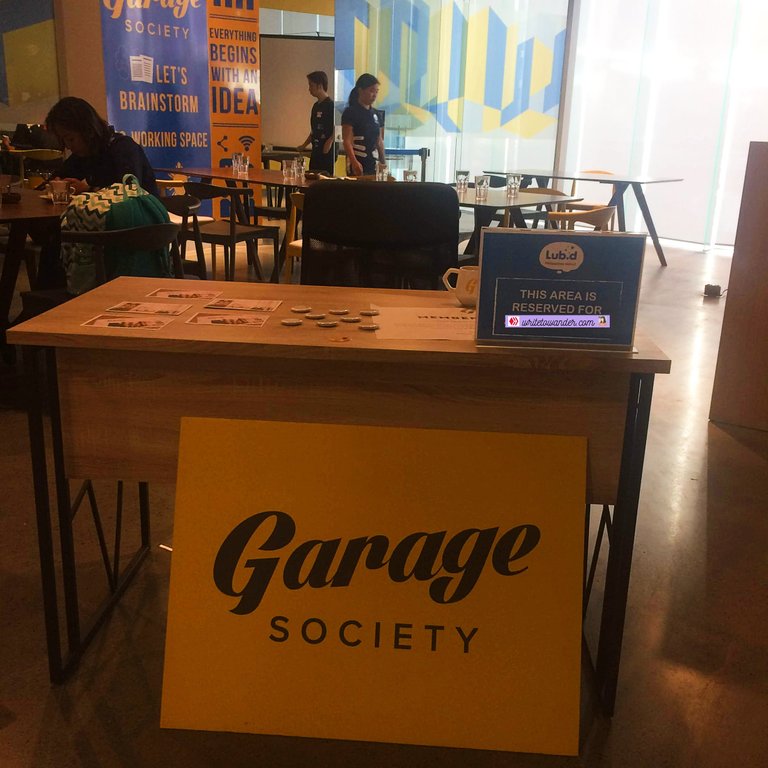 This space is where the guests can eat. Not shown in this photo is the kitchen and bar of the hotel, where you can order your food and beverage cravings~! 😍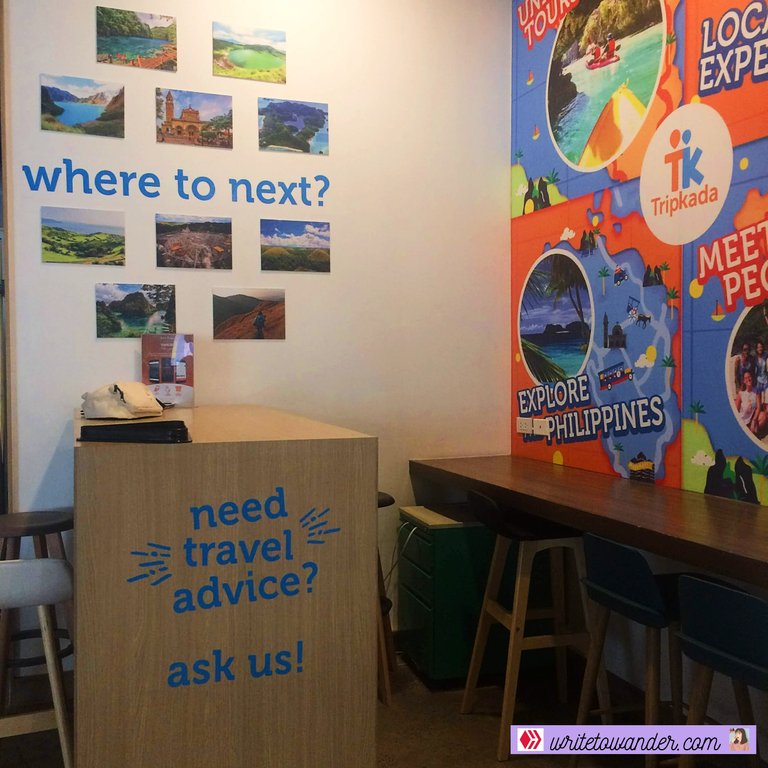 I LOVE THIS SPACE AND THE TRIPKADA~! Basically, if you're a traveller and wanderer and you stay here in Lub d Philippines, they have staff who will assist you with your travel plans. They can give pieces of advice as to where you can take your wandering feet to. Isn't this so exciting and fun?😘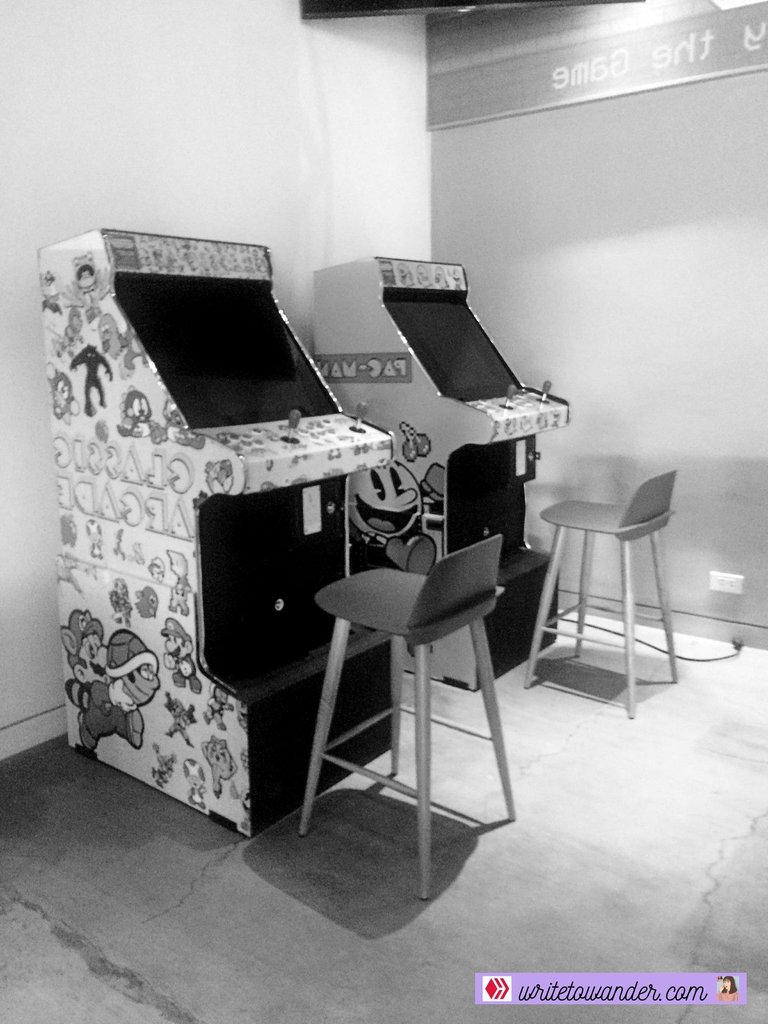 I like this edit. Gimme some retro vibin', yeah?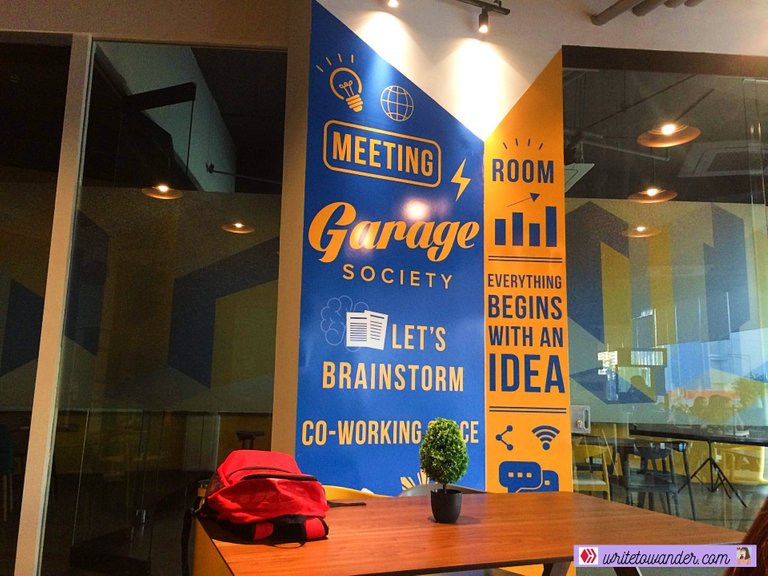 This is their Meeting Room Space and their Co-Working Space, too. Since Makati means business all too often, this area is designed for working professionals and busy corporate people to work while in the hotel. 💗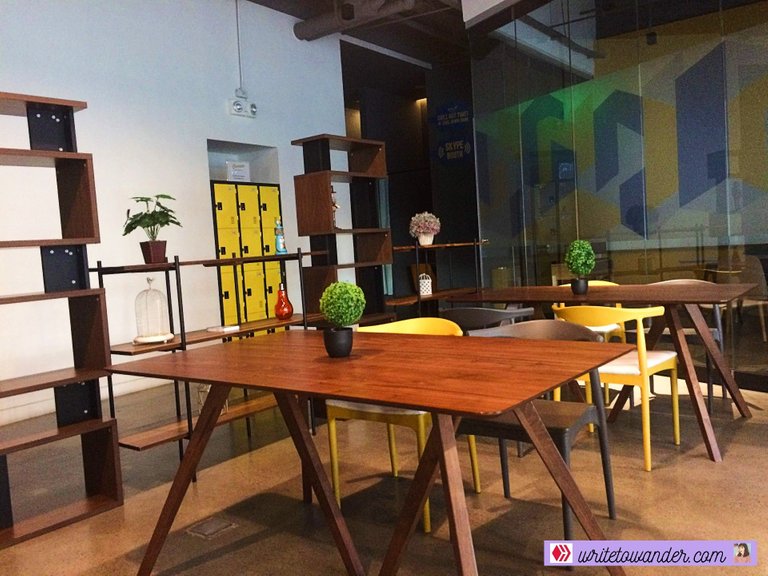 I personally love the colour scheme and the furniture they put out here. This is part of the Co-Working Space by the way. 🖤💛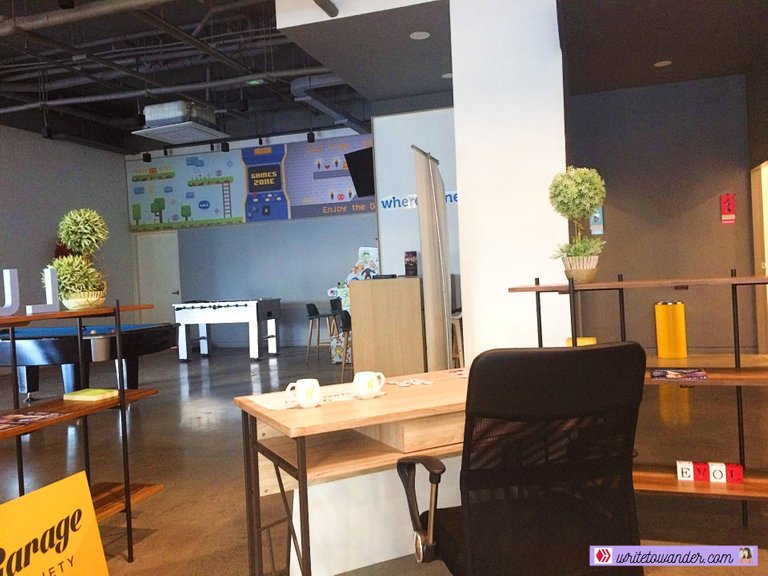 ADDRESS: 7820 Makati Ave, Makati, 1210 Metro Manila
FURTHER INFO:
Contact Number: +63285416358
Check-in time: 2:00 pm
Check-out time: 12:00 pm
Website: lubd.com
✔️Free parking ✔️Free Fast Wi-Fi ✔️Airport shuttle ✔️Accessible
✔️Family-friendly ✔️Business center
For further information, please contact the Lub d Philippines Makati reservations department through [email protected] or call their phone number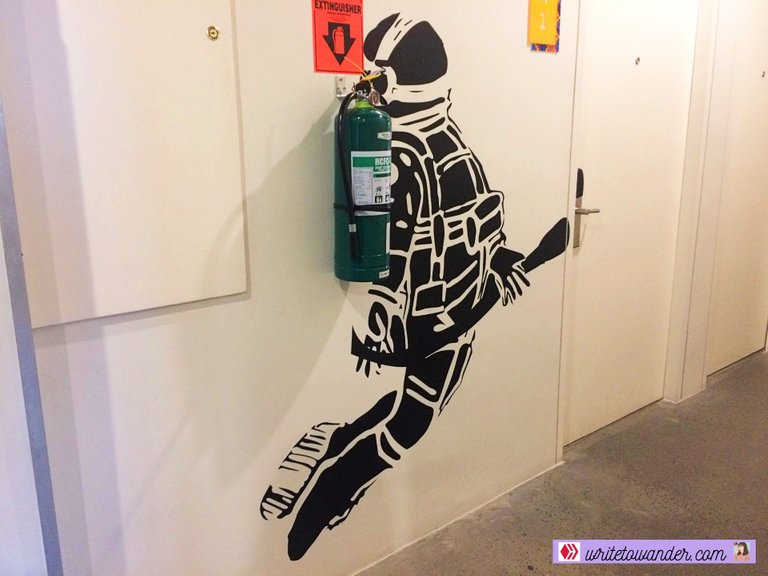 This is a clever and creative way of optimizing the space wherein the fire extinguishers are located. IT IS SO COOL, RIGHT? 🖤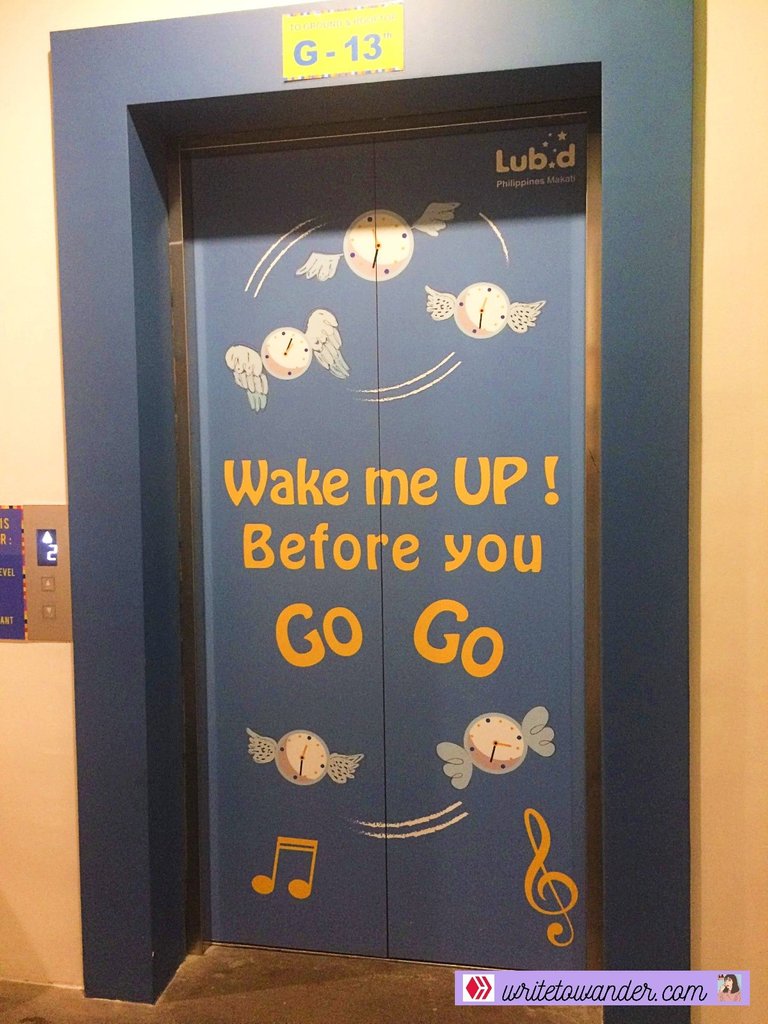 I always sing this on my mind as I read. What a great way to start a busy day! 😅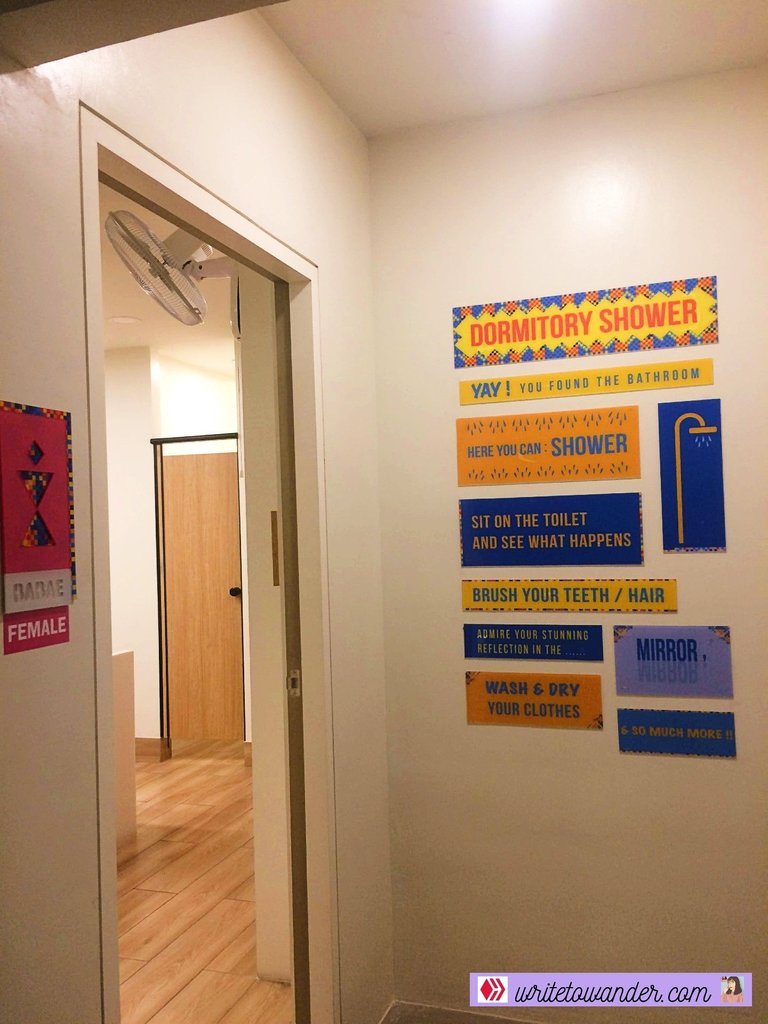 Our floor is a dormitory type because we are housed here as a directive of our company. I appreciate these signages before entering the female restroom. 💟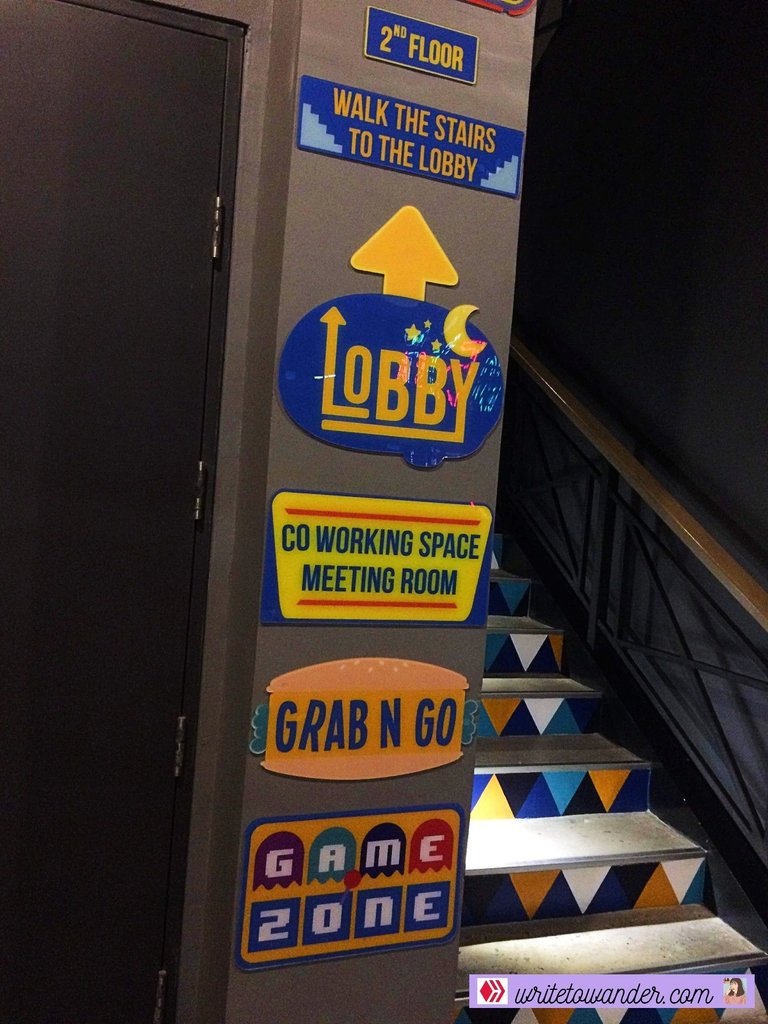 I like cutesy artsy signs and thus I took a photo of this.🔆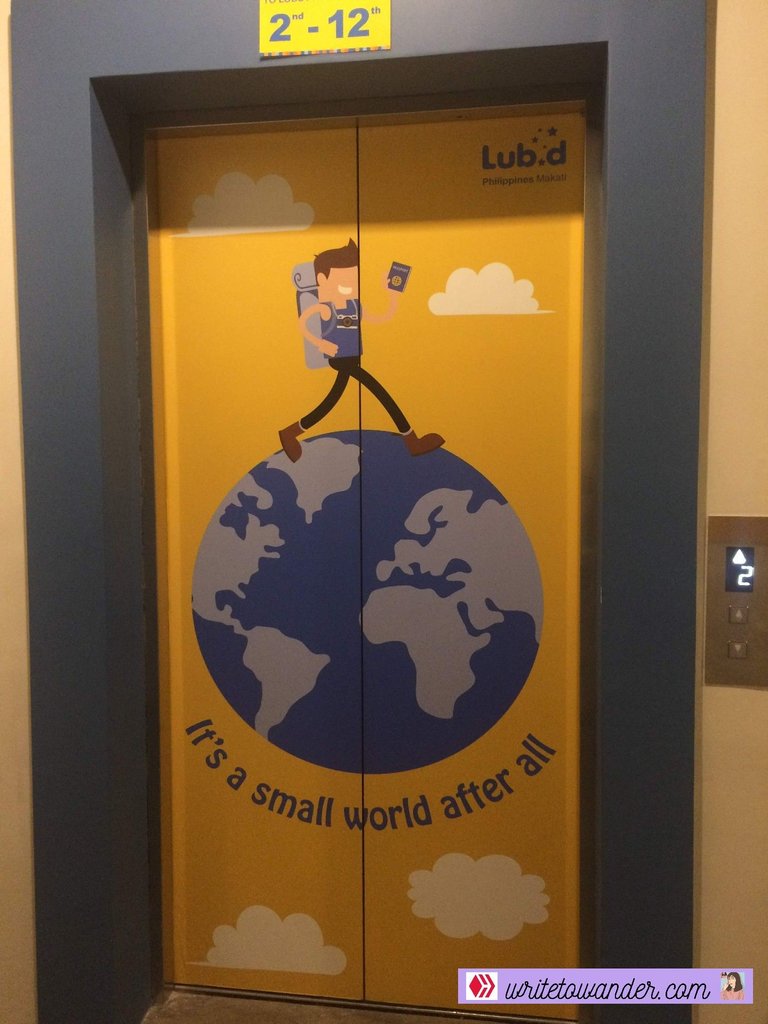 It definitely is a small, small world! 🌎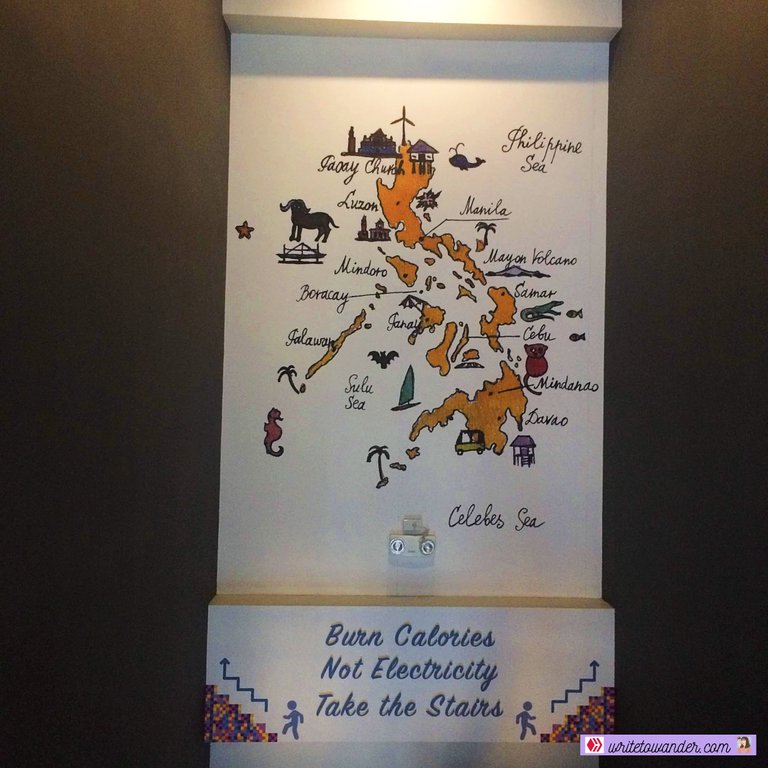 This artistic map of the Philippines can be seen on the stairs connecting the ground floor and the Lobby of the hotel.
Burn Calories
Not Electricity
Take the Stairs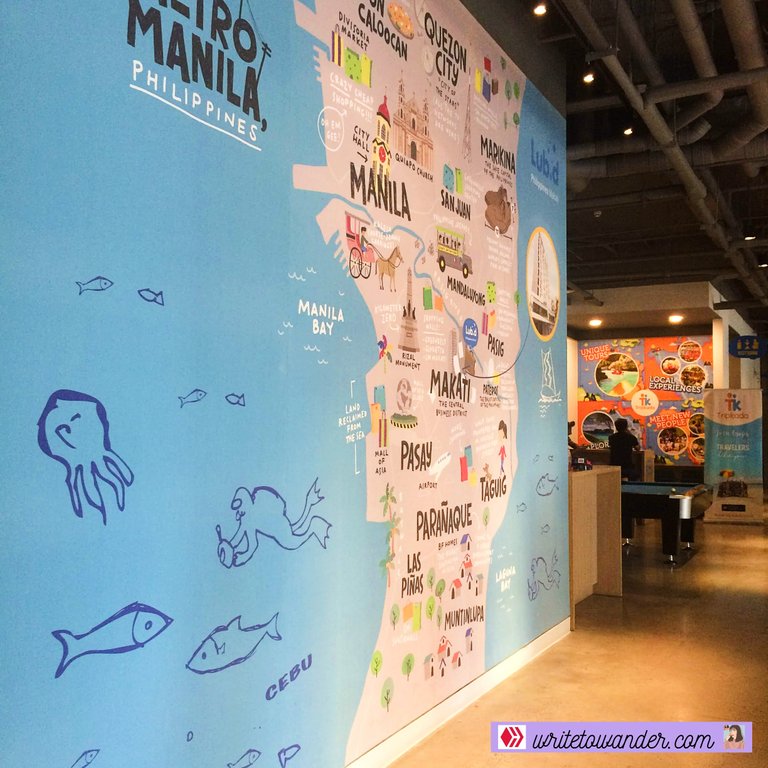 Need a map of Manila? Worry no more, dear traveller. The wall's got you. 💙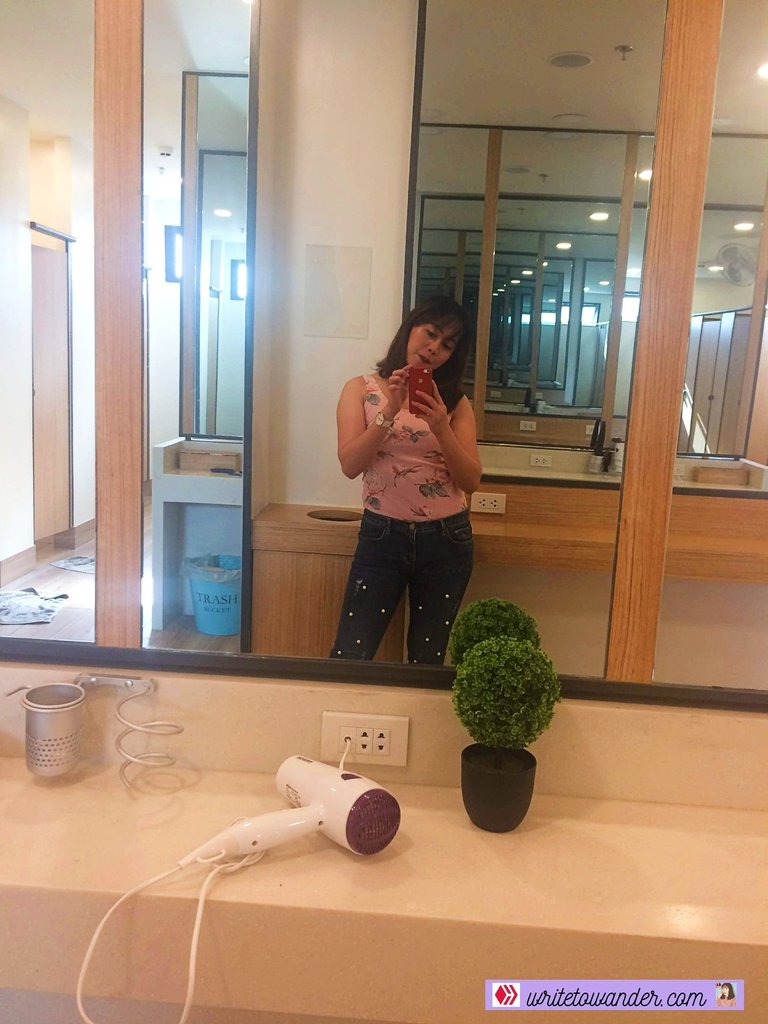 The restroom on the dormitory floor is clean and orderly. The way the mirrors are placed makes the place chic, too.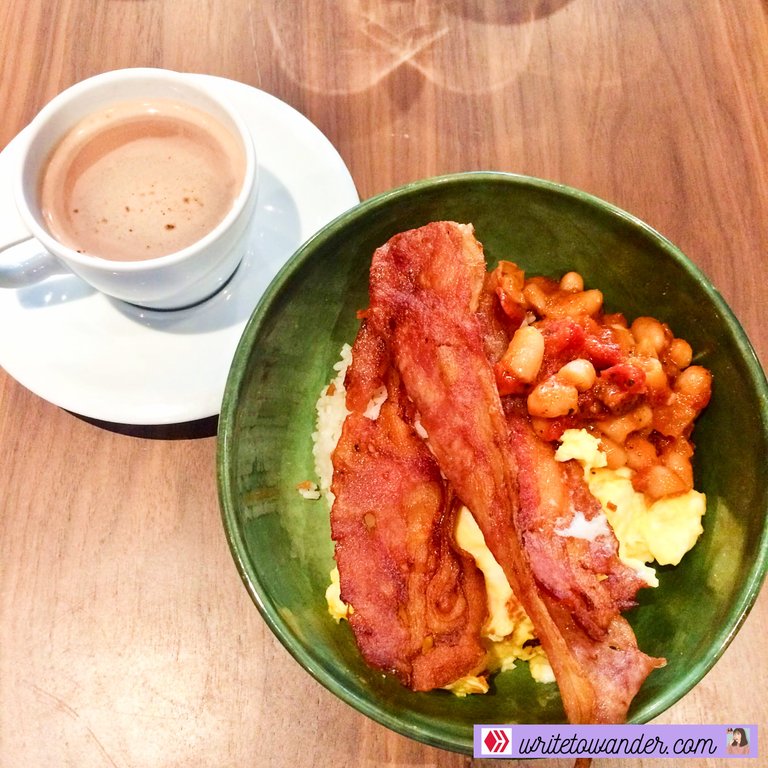 Here's what I had for breakfast. Their scrambled egg tastes GOOD I wonder what was the secret ingredient. Until now, I still haven't figured it out yet. 😋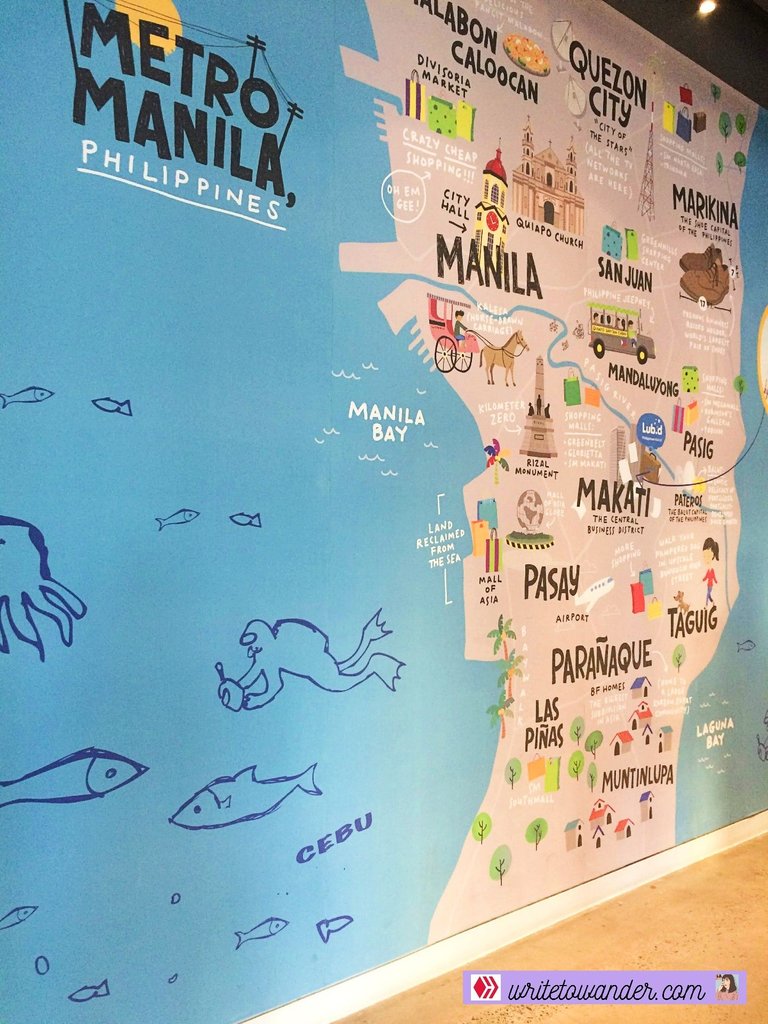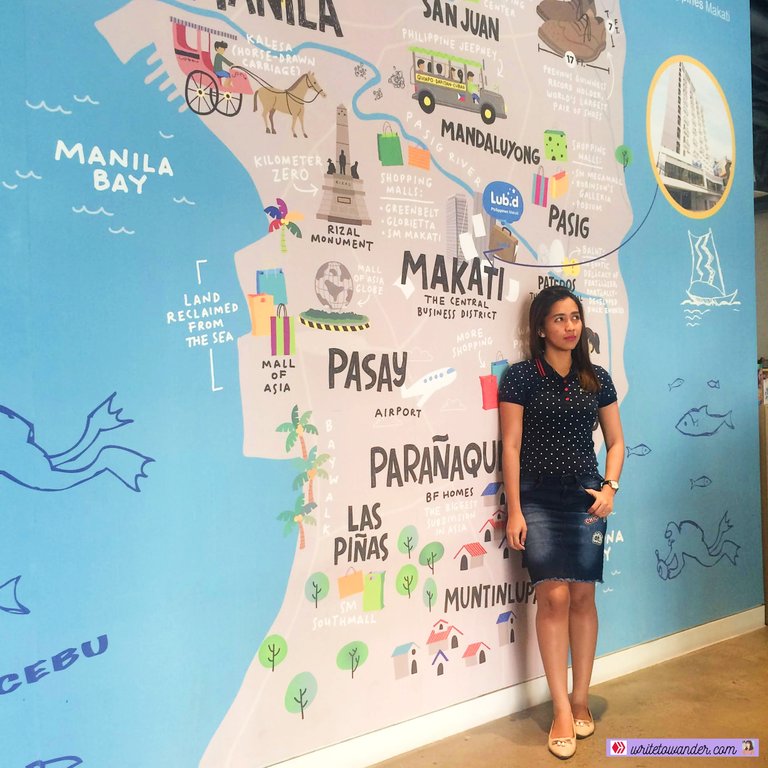 My colleague-turned-friend Kimmy. 😘 She's from Zamboanga, and she stayed in Cebu her entire college education, so she knows Bisaya language; thus we became close because we were both Bisayas wandering in Manila lol😅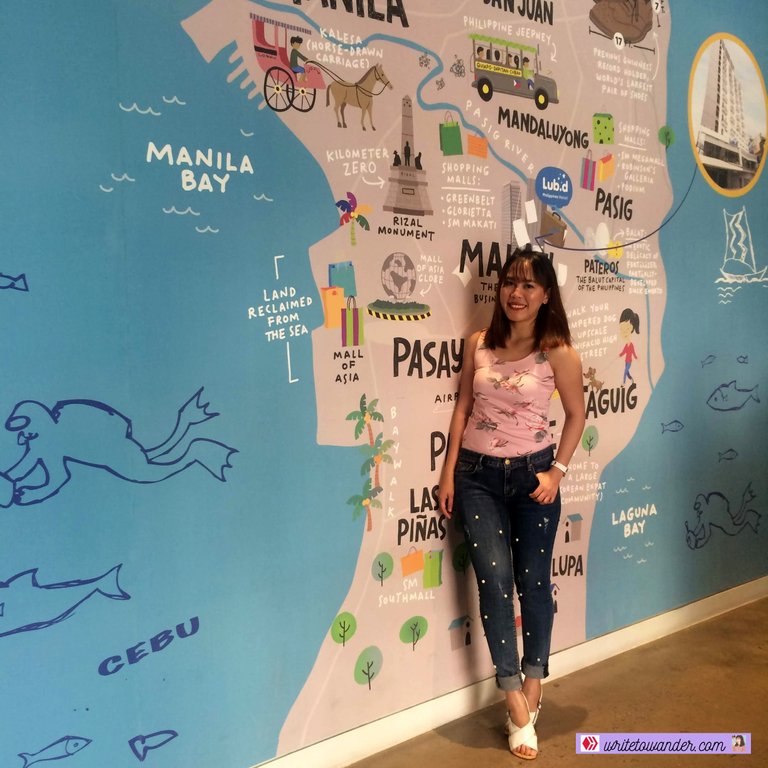 I was so happy to be able to travel to Manila for free because of work. 😊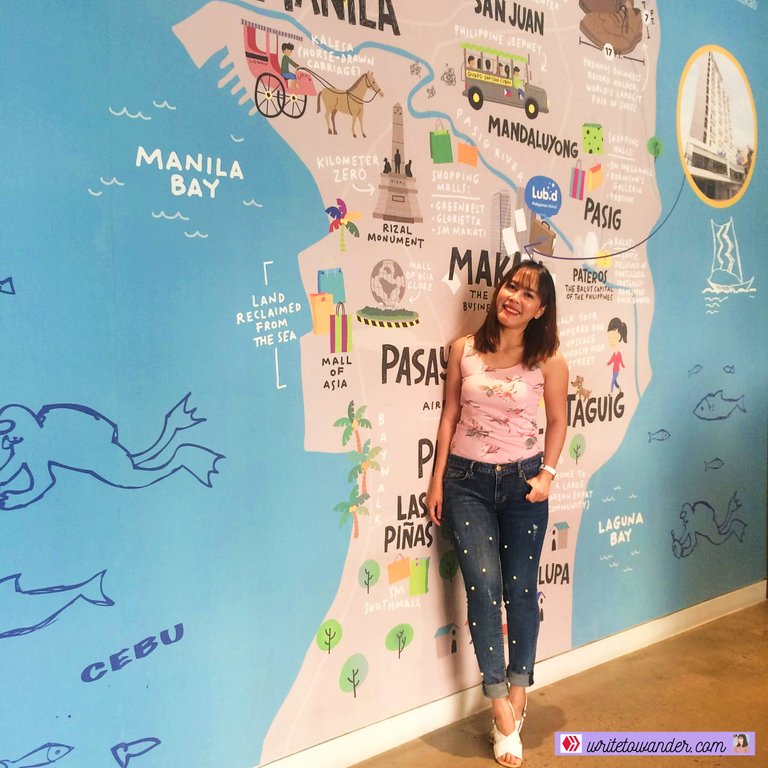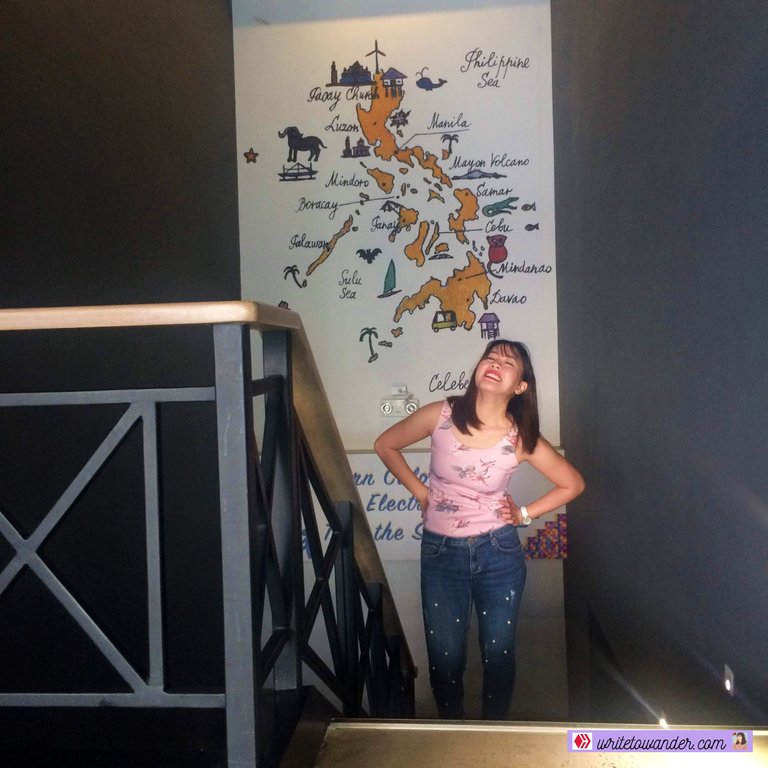 Full smile, full front teeth-wide kind of pose😁😂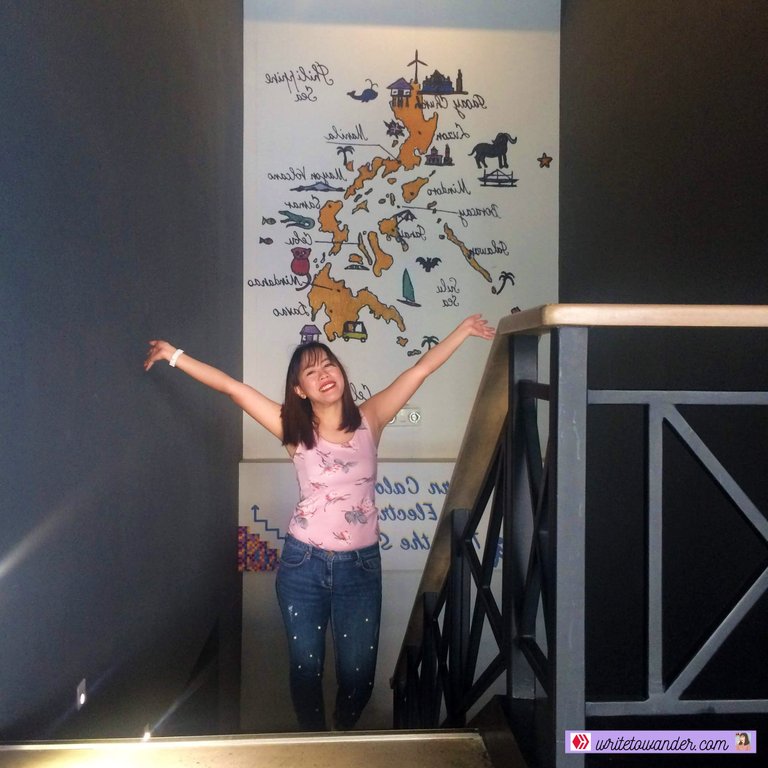 Me saying goodbye Lub d, 'til we meet again 😅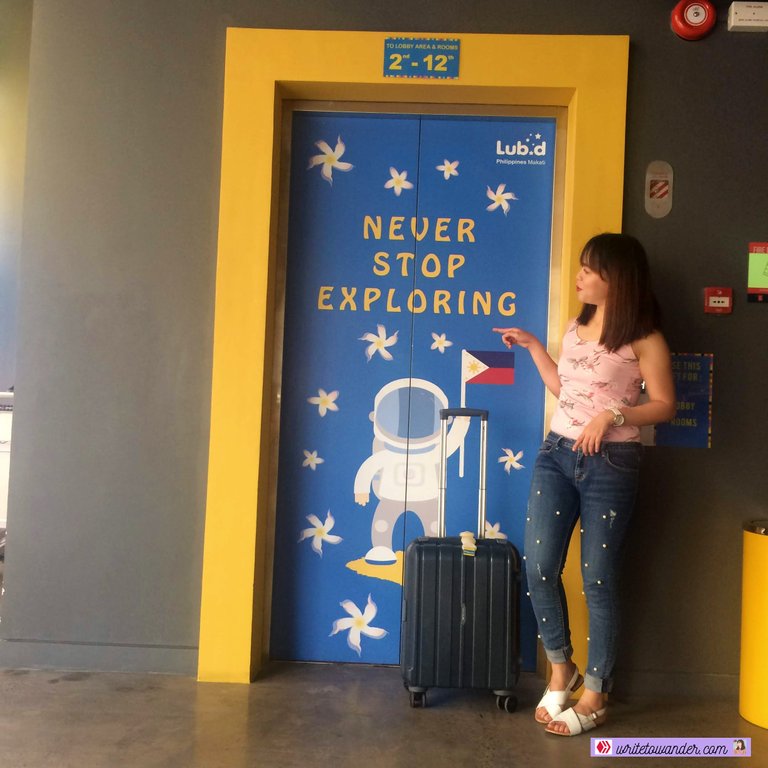 Here's to never stop exploring 🚩🇵🇭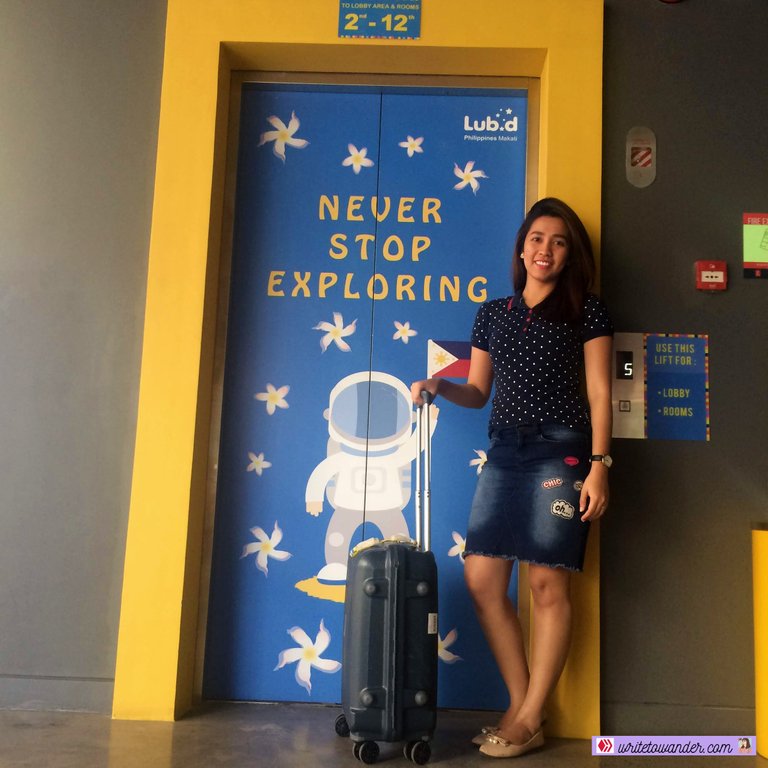 Kimmy was so patient with me when we were taking photos huhu and so I always tell her that I have to take photos of her, too, so that it's going to be a win-win situation for us both. I'm glad she agreed. 💓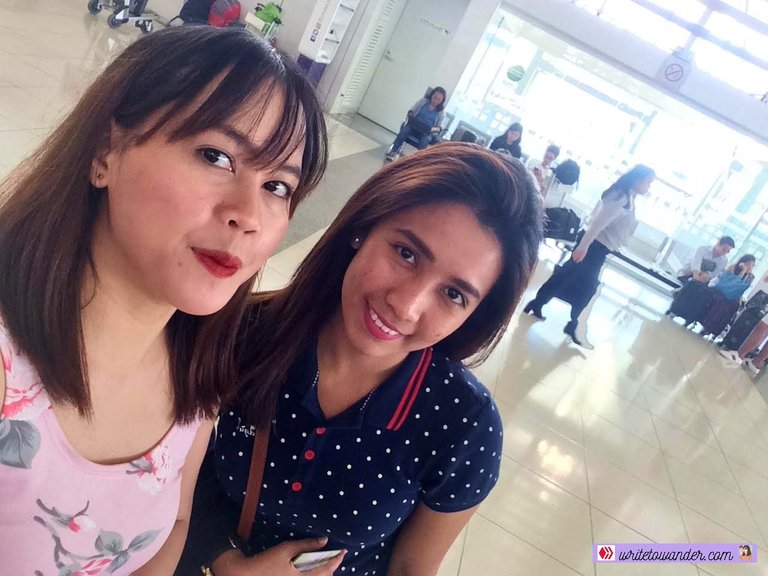 As we wait for our flight, we quickly took a selfie😅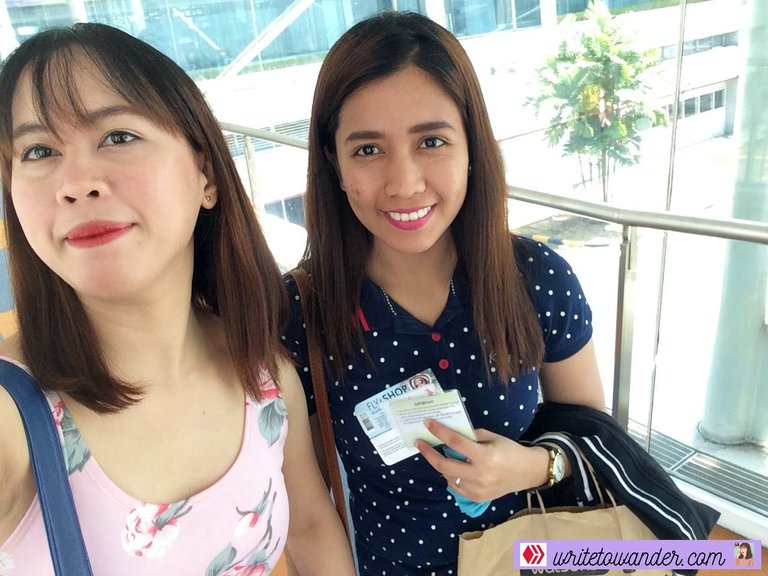 This is us going to the plane. 🙃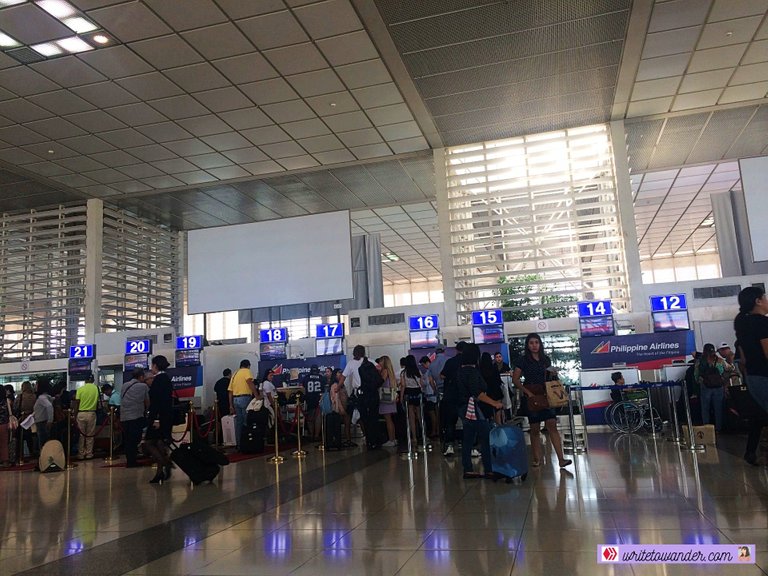 The year 2018 was a year filled with lots of flights to Manila, because of my work back then. The decision to choose a career in the Sales Industry was too risky but it's a risk I took since I told myself I have to do it if I want to be serious in expanding my horizons.
I am always happy to be in airports, even when most of my flights are scheduled at dawn or late at night. Yes, I may feel sleepy, but I am always excited when I am in airports. It is because when I was in high school, every time I see planes in the sky, I always imagine what it would feel like to actually ride a plane. I used to envy my rich classmates who were able to ride planes. My first ever experience riding a plane was in 2016 and that was that! I feel so blessed that in 2018 I was able to ride planes more than twenty times, I guess. Even though they are just local/domestic flights, I am still grateful because all of these flights were for free, care of our company.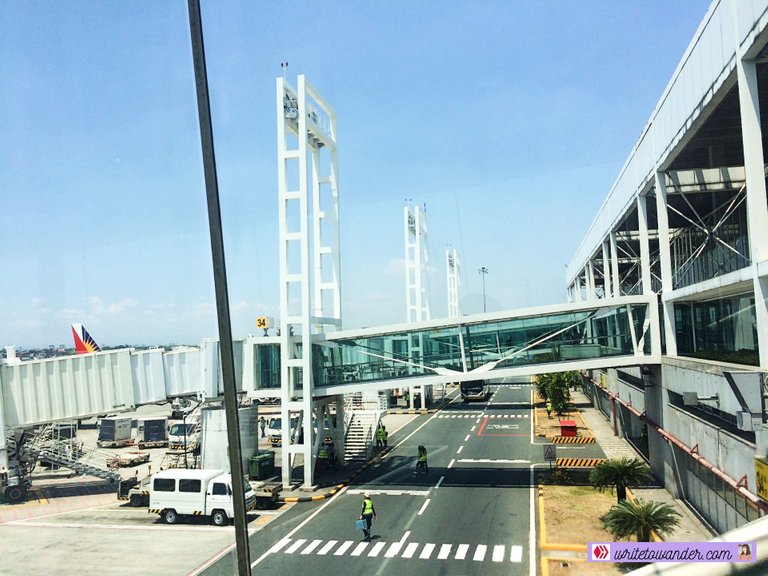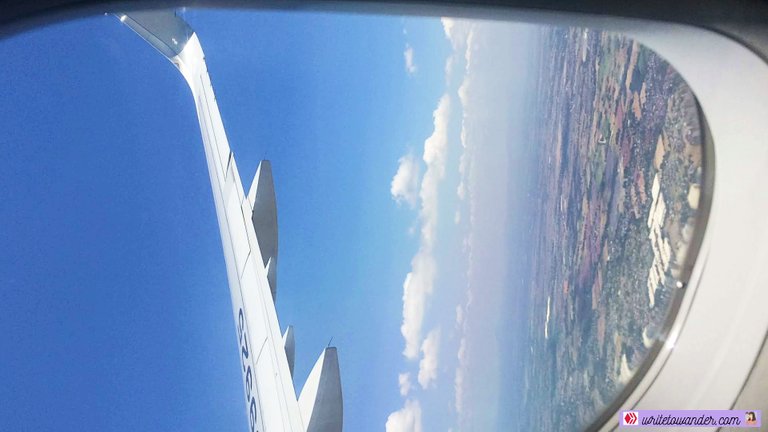 I will have to have a separate post about how I feel when I'm on planes. I have so much to tell about the sky, clouds and the silver lining, too. 🌥
'Til the next post, hivers! Remember that you are loved beyond borders and beyond time & space. Okay? Okay. 💛❤️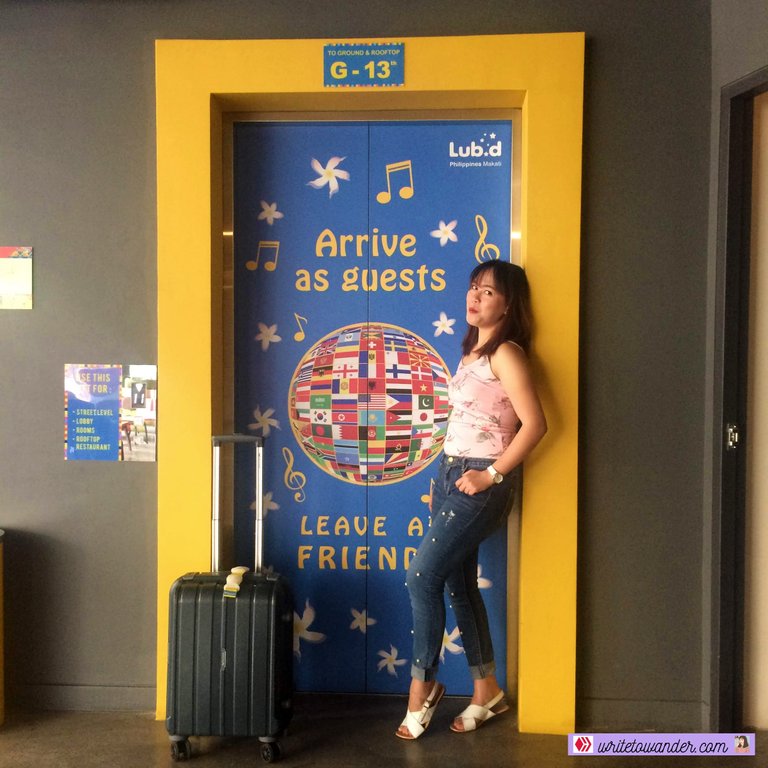 Ciao for now! 🤗🥰
---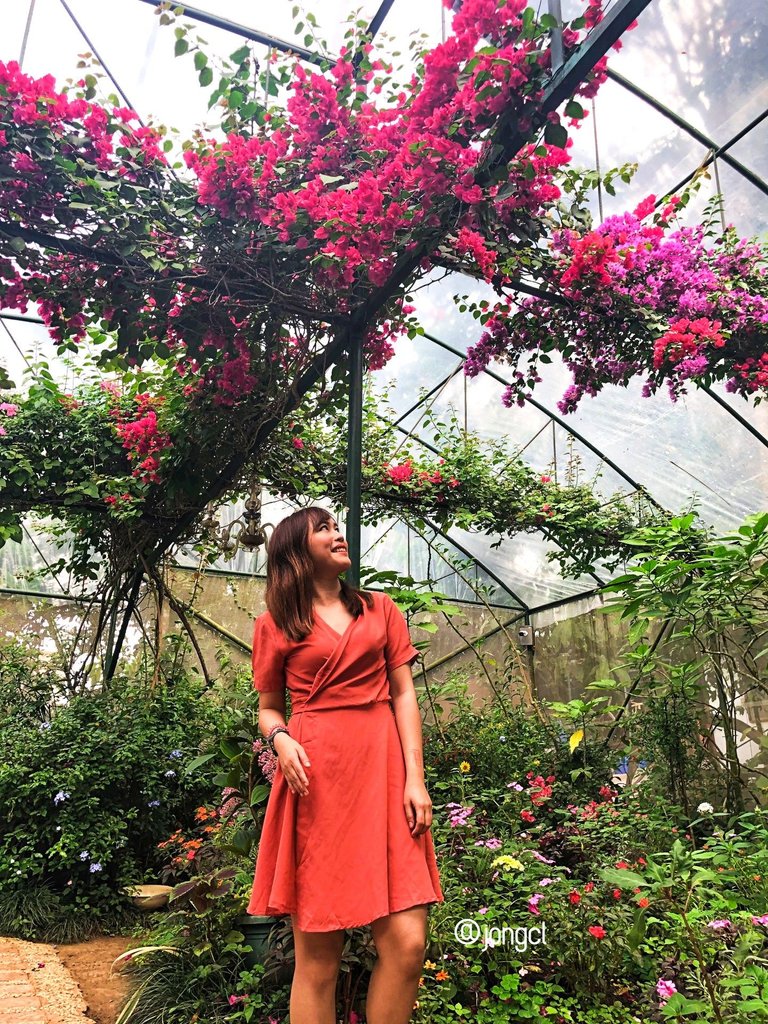 Jong CL
Hive-llo, everyone! Welcome to Jong's little buzz-y corner in Hive. Jong believes that every person she meets can teach her a thing or two (or three, or more) about life. She shares her love for life here-- the captivating beauty of life! To be more specific, but not necessarily in this order, she's interested in: wisdom, love, poetry, single life, books, travel, health&fitness, fashion, gratitude, unspoken hurts, heartbreaks and healing. Lastly, she loves Jesus.
Do you like her content? Make sure to upvote, then! Drop some love by leaving a comment-- she really appreciates listening to your thoughts! 💛 Feel free to reblog if her post resonated with you. Kindly follow her to not miss a post! Happy hiving, loves! 💛

---
---