Cutesy Huts and Indian Village | Bacolod, PH Part2
Hello, beautiful multi-talented people of Hive! It has been a long time I have posted a travel blog – and this one has been overdue as it is a second part of the Bacolod blog when I visited Campuestohan Highland Resort!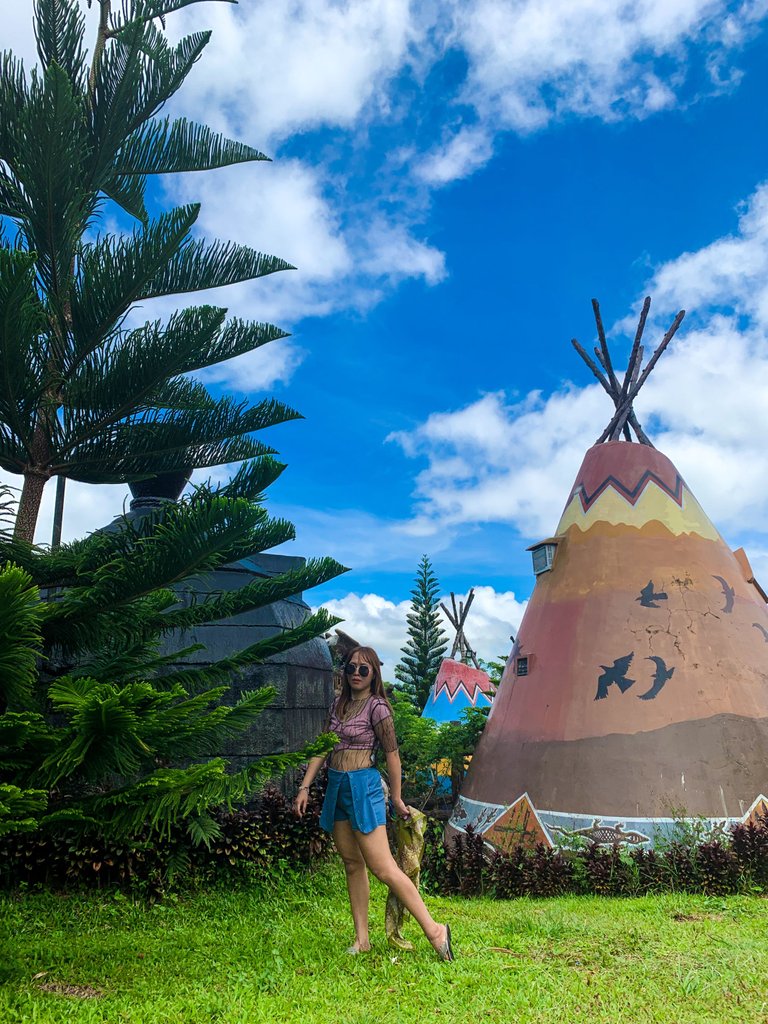 Campuestohan is a HUGE resort in the mountains with about three to four swimming pools built for both the kids and kids-at-heart. You can check out the first part of the blog. They have a dinosaur park, a hanging bridge, swimming pools, as outlined on the first blog post.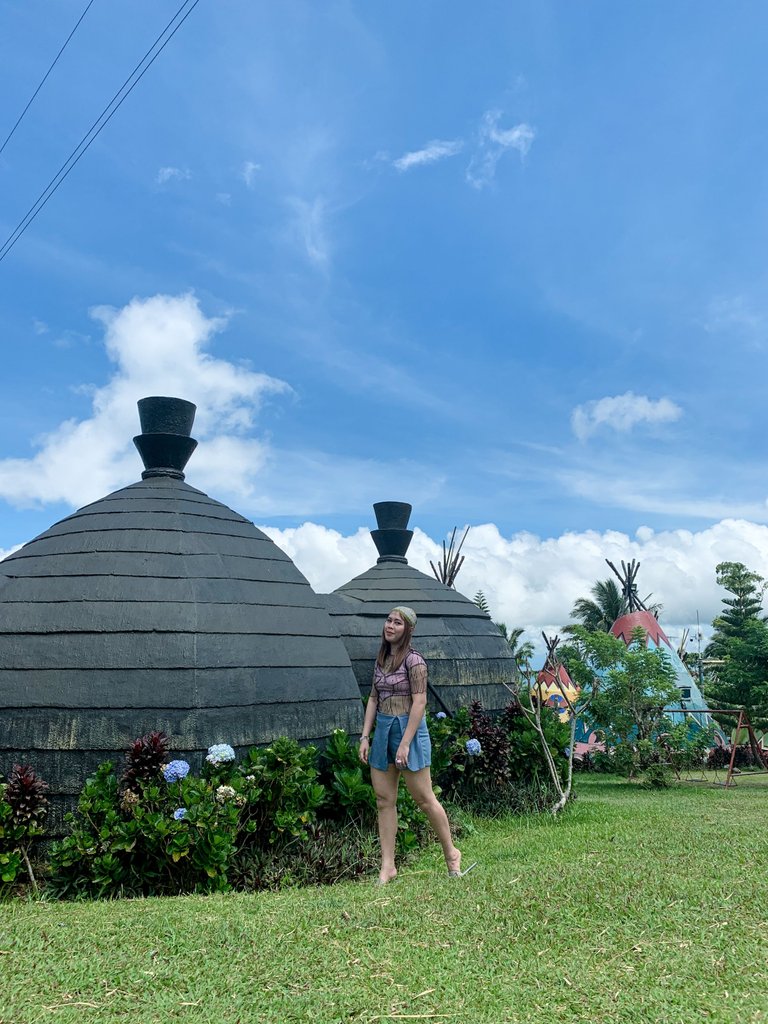 Today's post will be all about the Indian village and the cutesy huts – the vibe is that of like you are not anywhere in the Philippines haha. C'mon and let's start the virtual tour!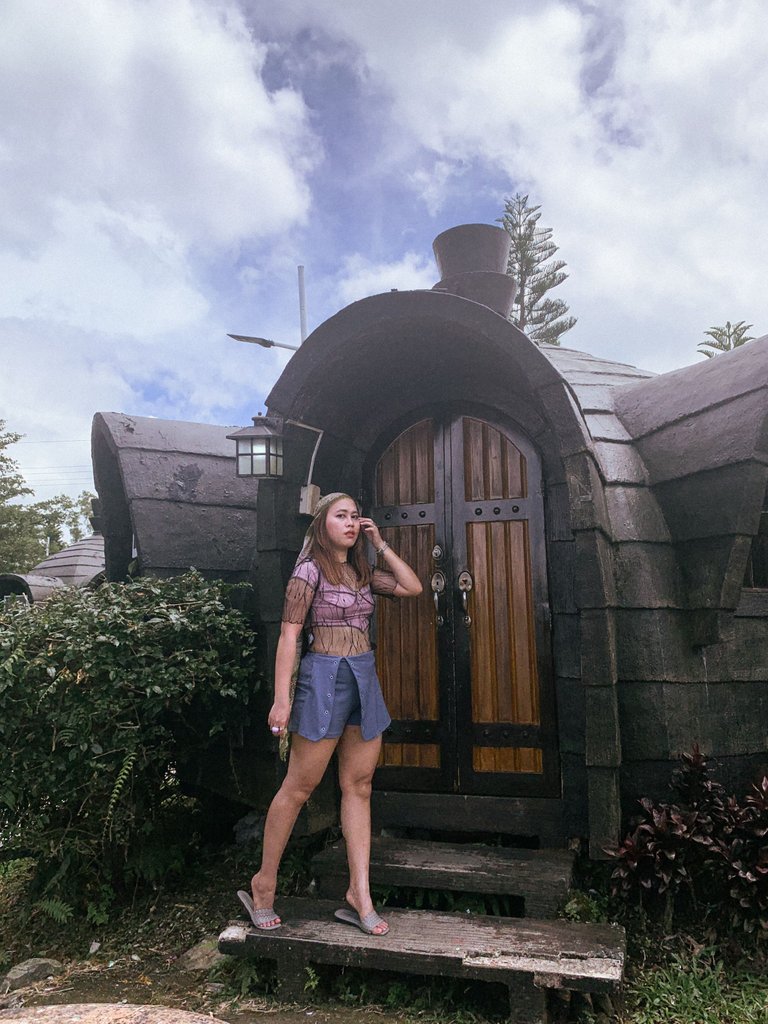 Posing for the vibe, right?
Can we all appreciate the door and the aesthetic?! It's like I am in a different world entirely haha.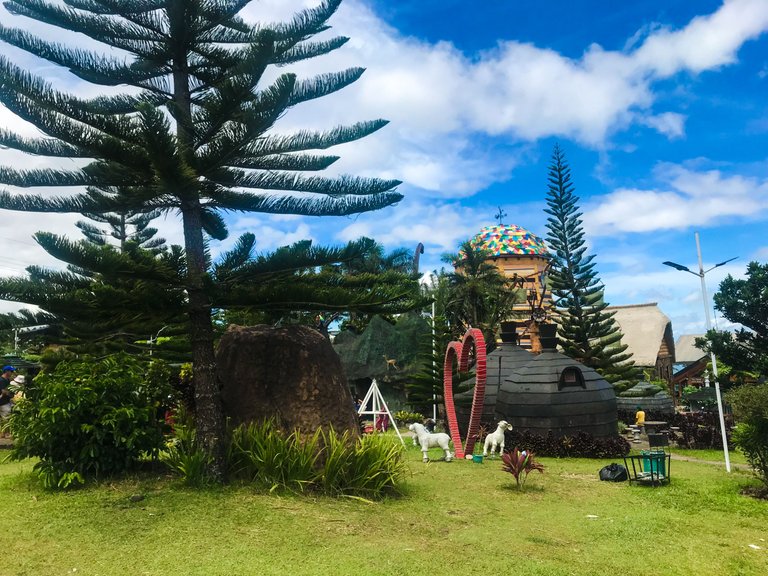 This is the view on this part of the place.


These are the huts of where guests who check in the resort can choose to stay. How awesome, do you agree?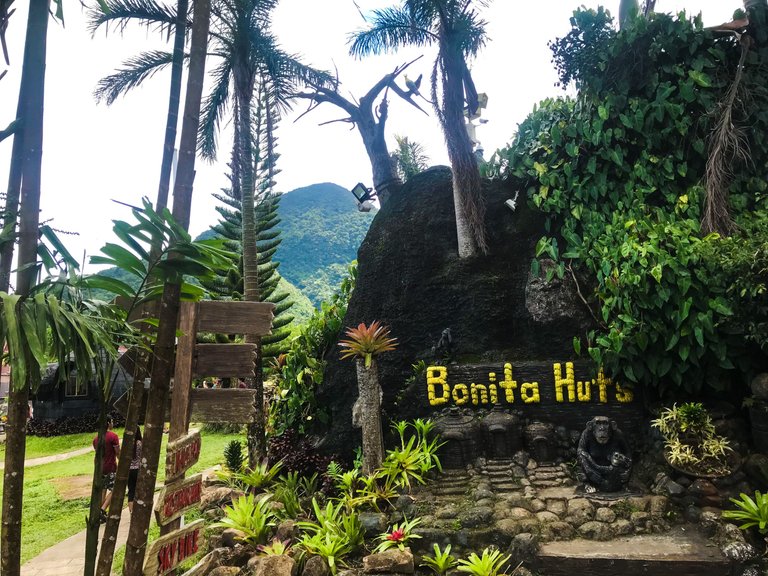 Apparently the resort call these "Bonita Huts", and rightly so because these are indeed beautiful huts.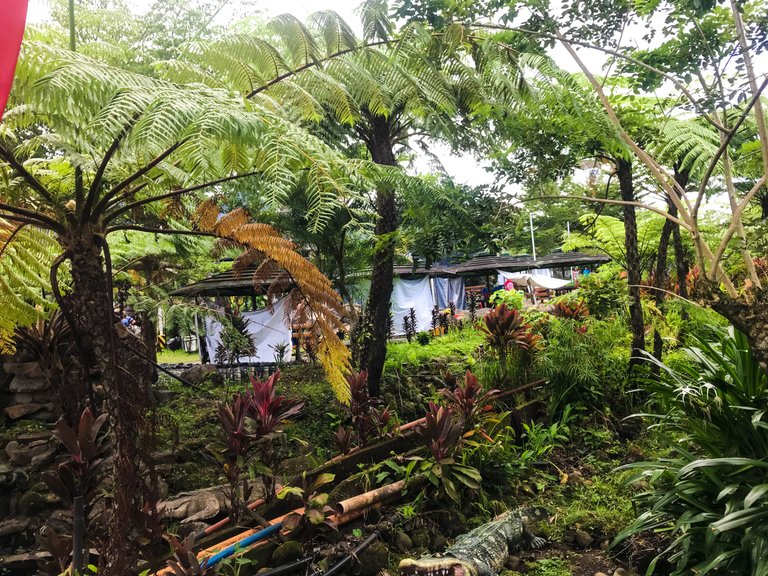 We can all agree that these greens are necessary for a relaxing stay in any resort.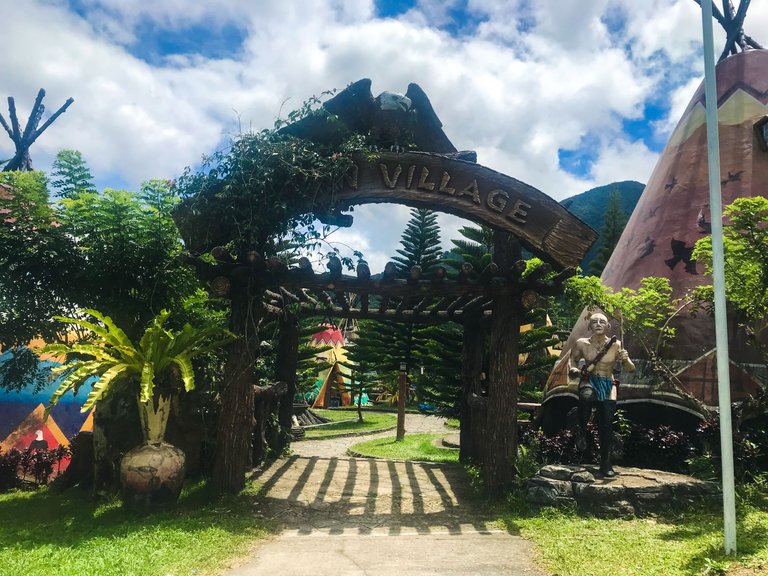 Welcome to the Indian Village part of the resort, all!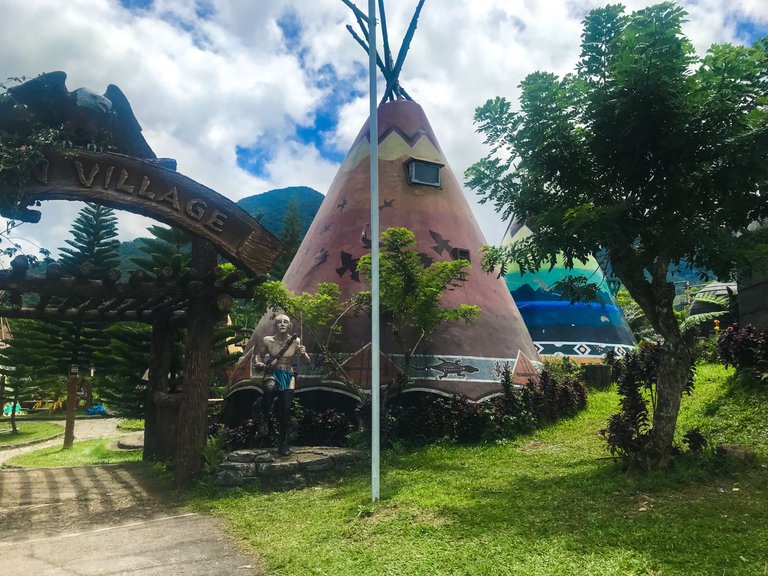 These 'Indian huts' are made of cement, of course. Not raw materials like straw and stuff.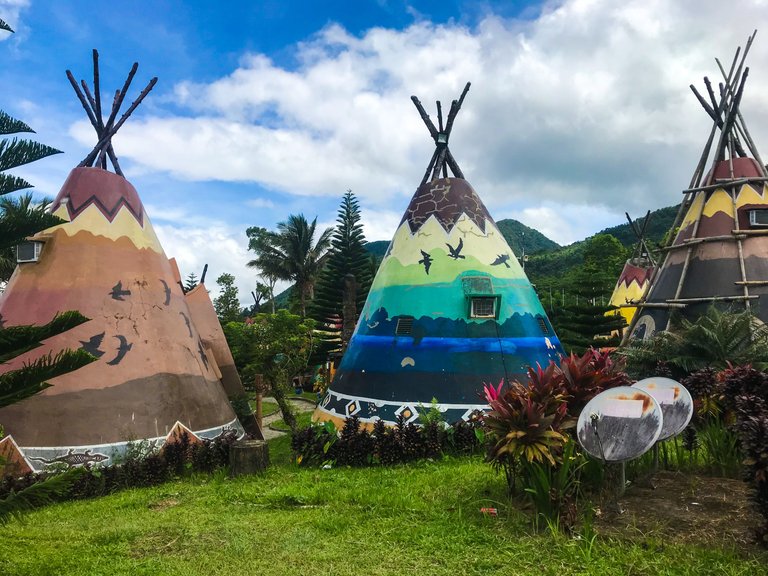 These are cleverly done - look at the paint, the design of the painting, the sticks-like on top of the hut! You can fool anyone these are truly Indian huts if they didn't know you travelled to Bacolod! haha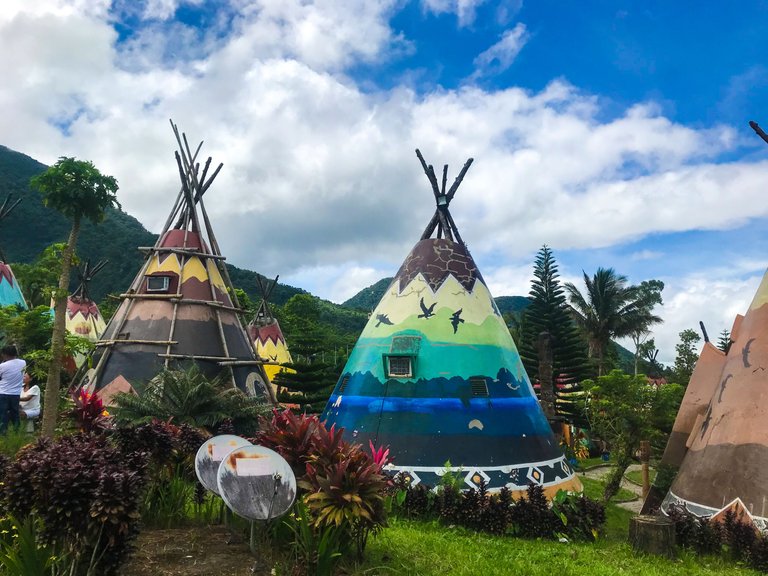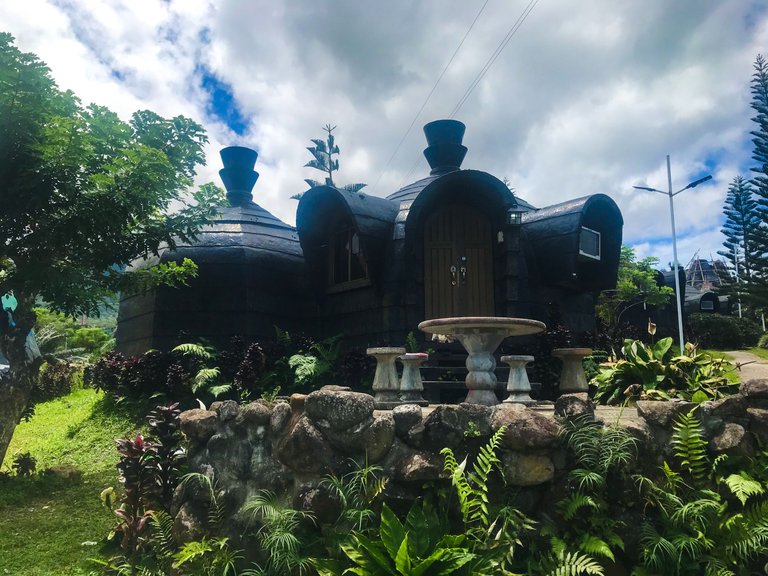 From another point of view.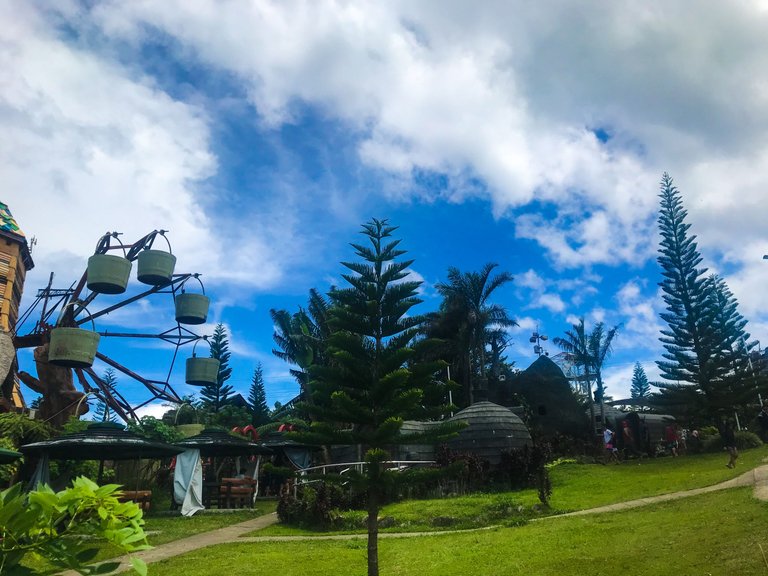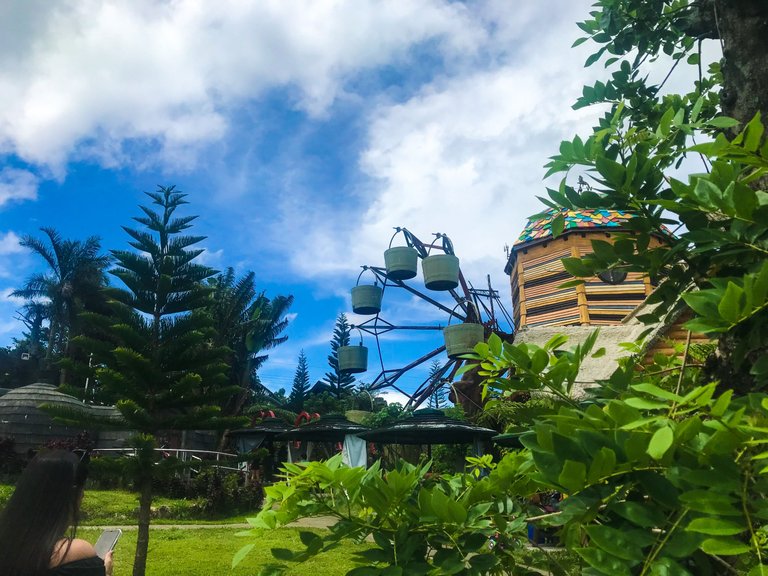 Yes there is a ferris wheel in the park. Cool! Kids love it for sure.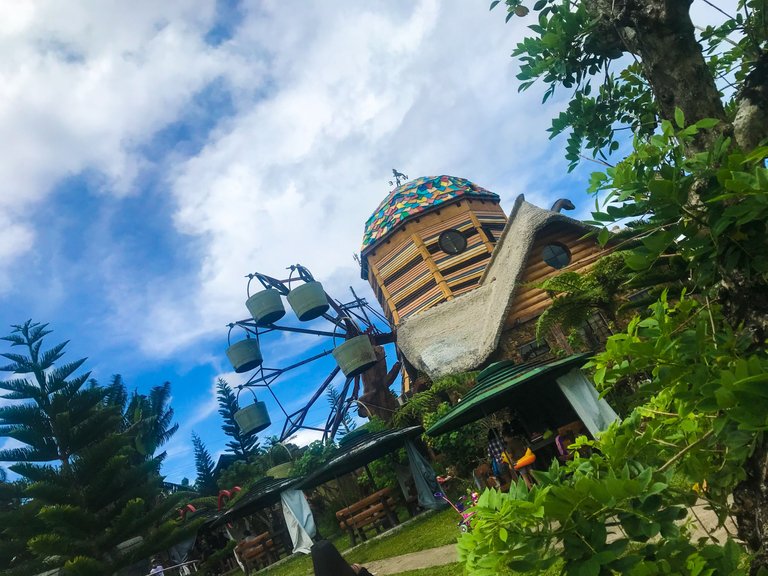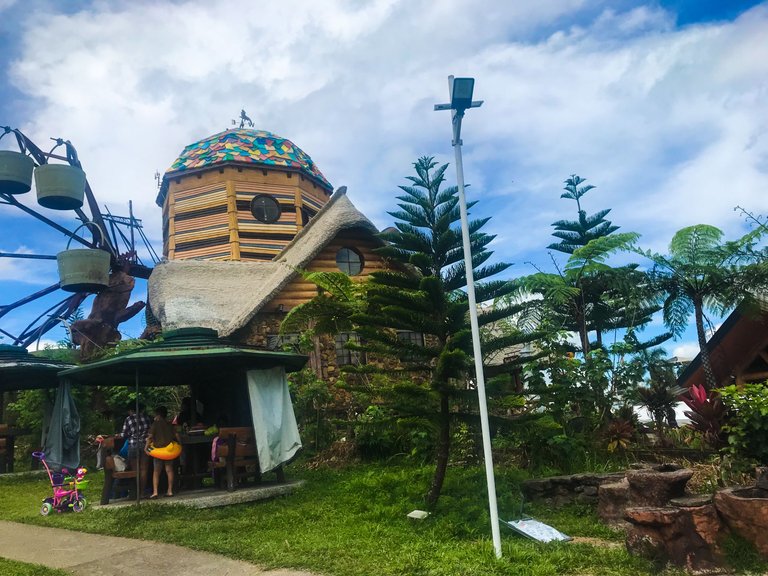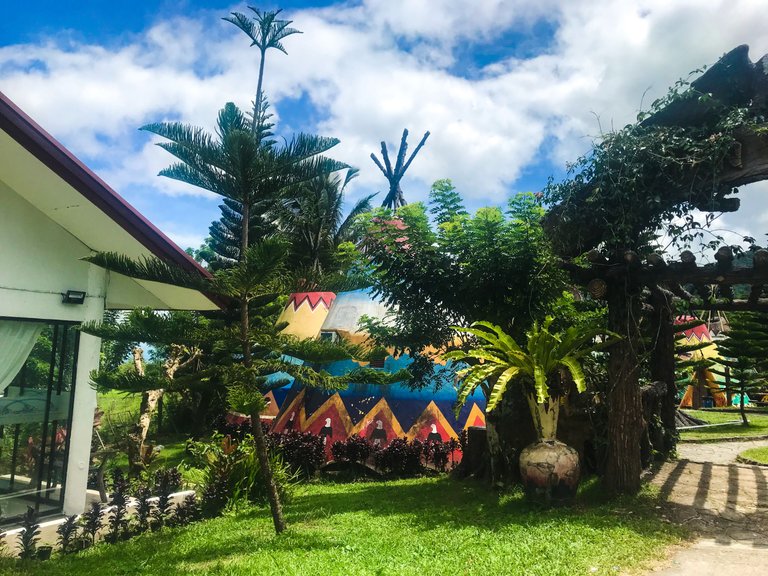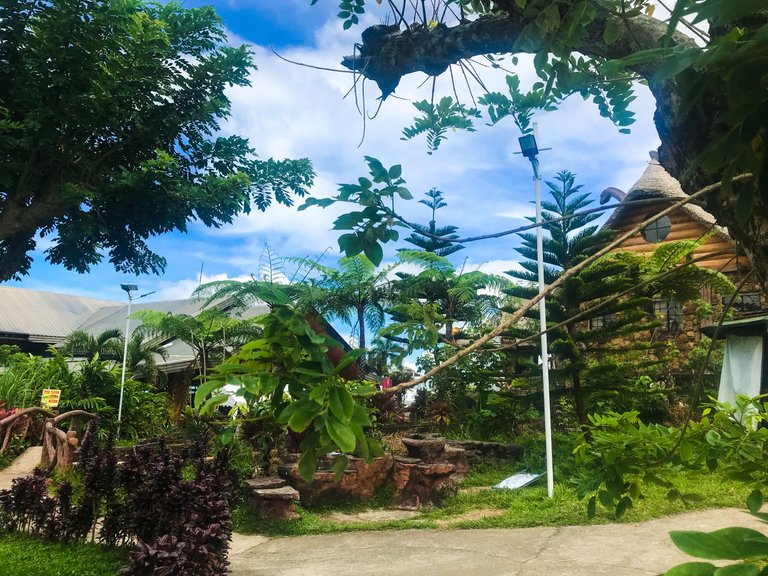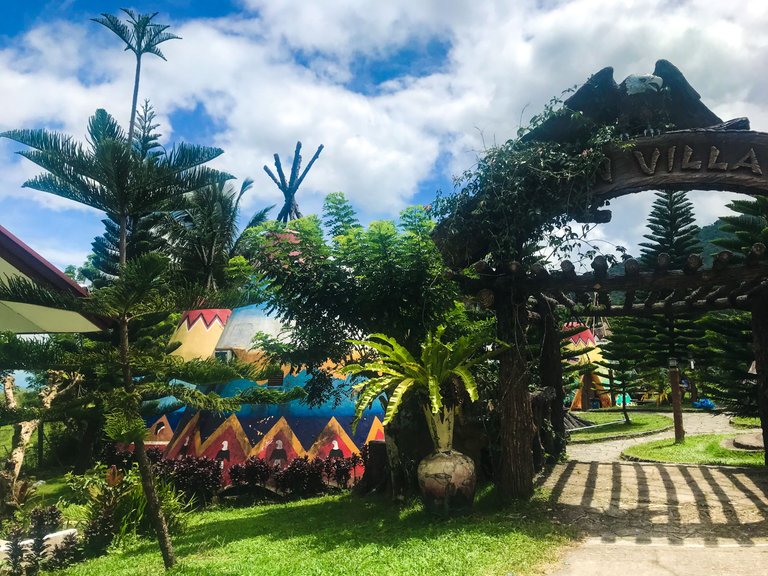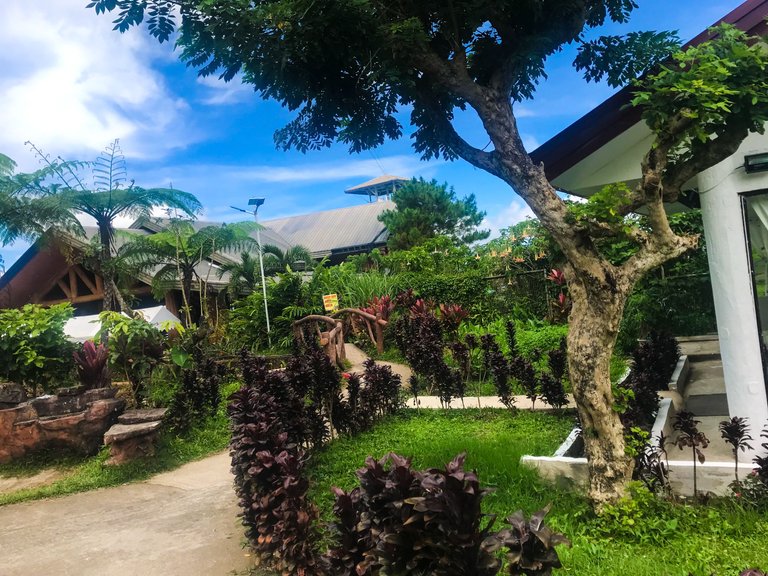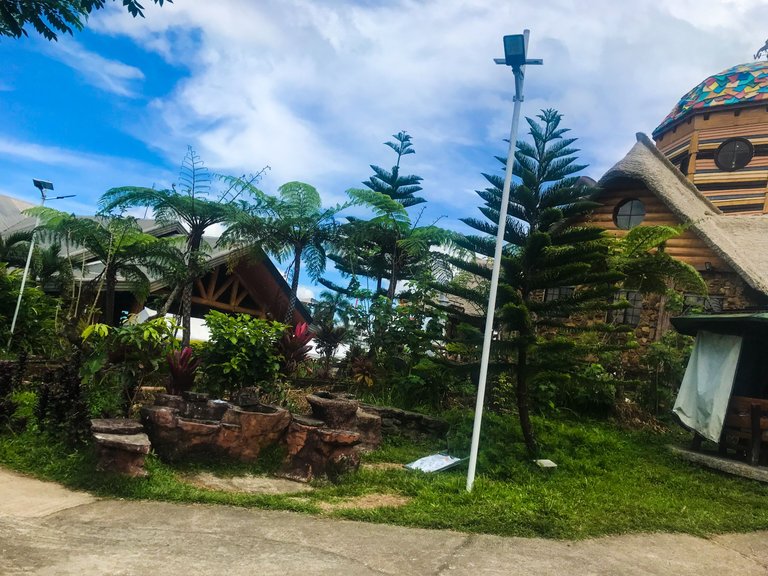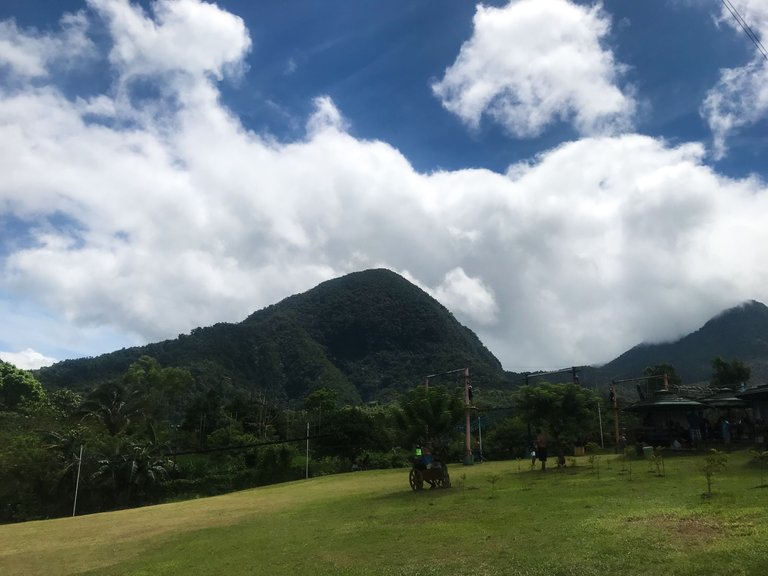 You can see this hill from the huts.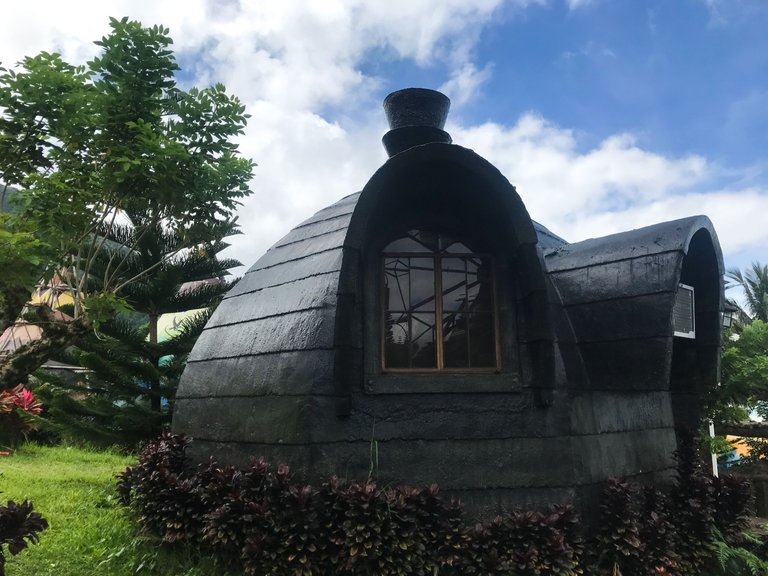 This is a closer look of the special hut.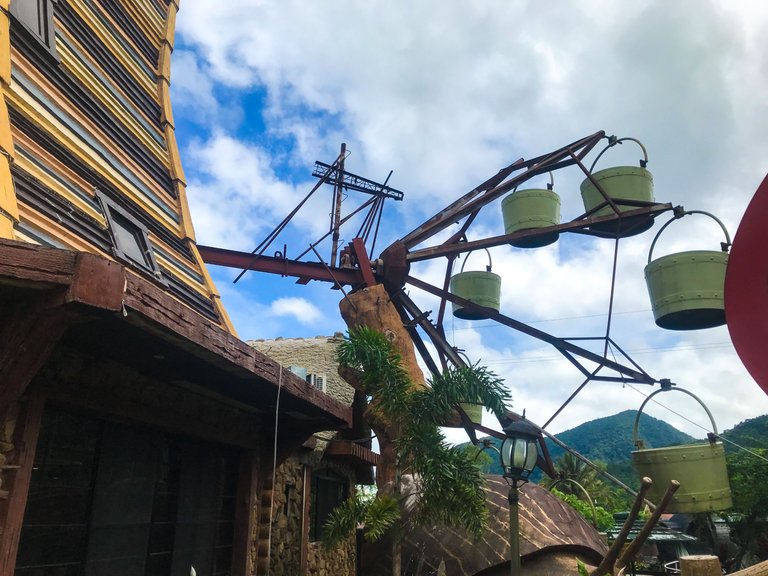 I love how the ferris wheel has "baskets" as designs for the seats.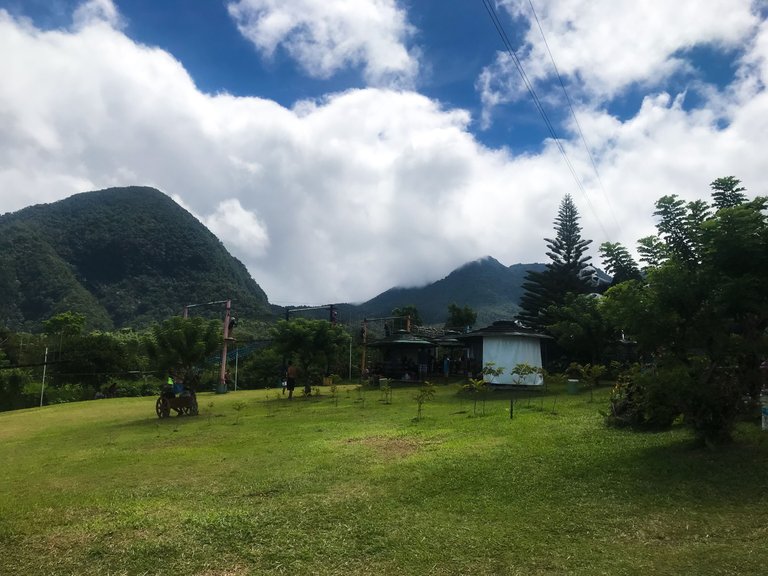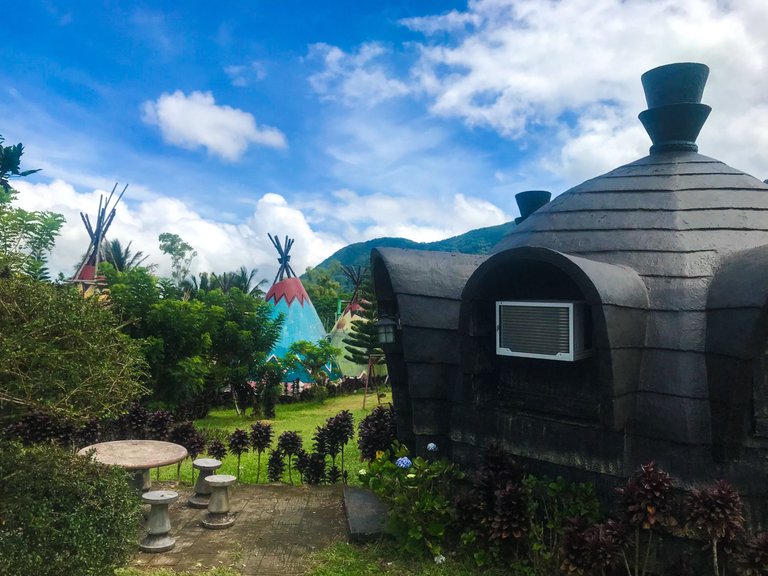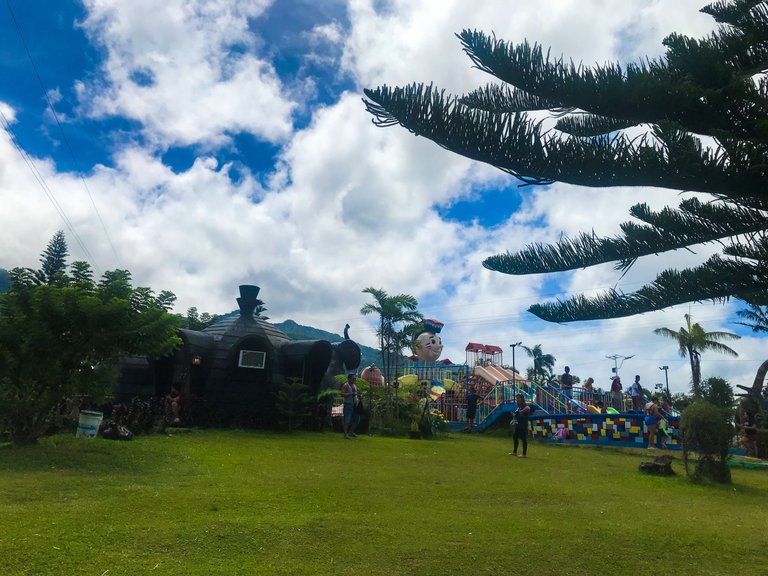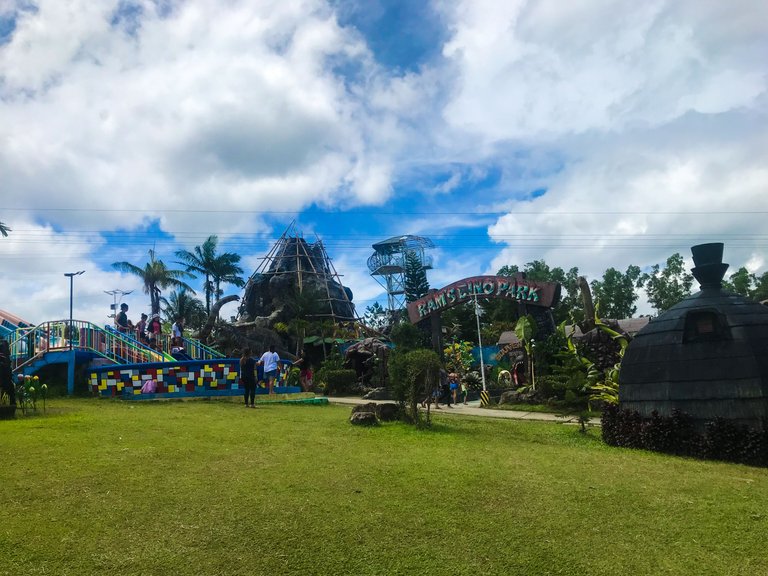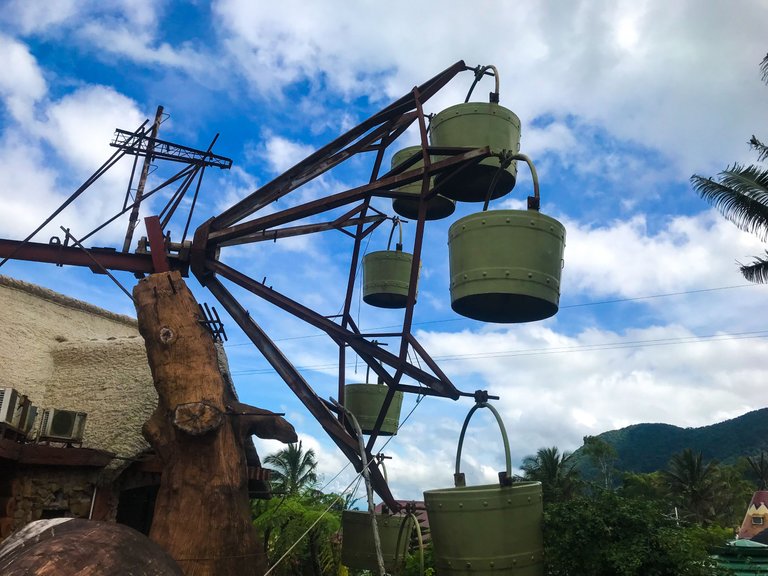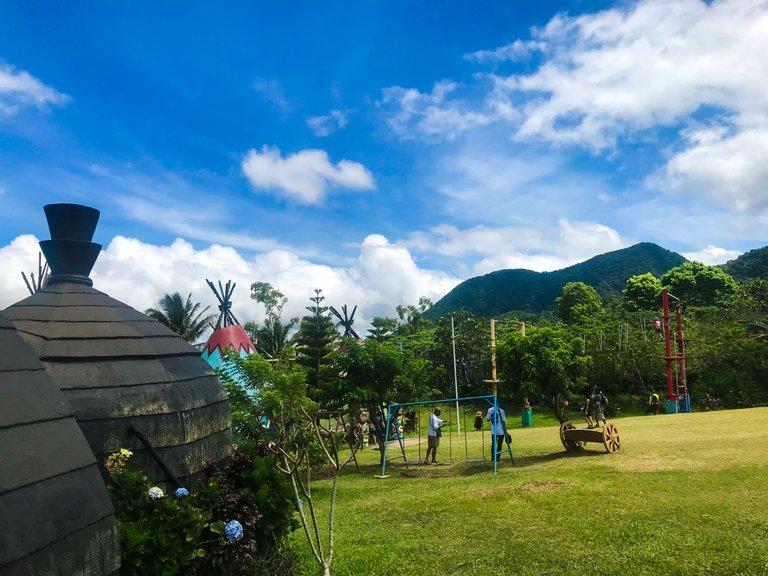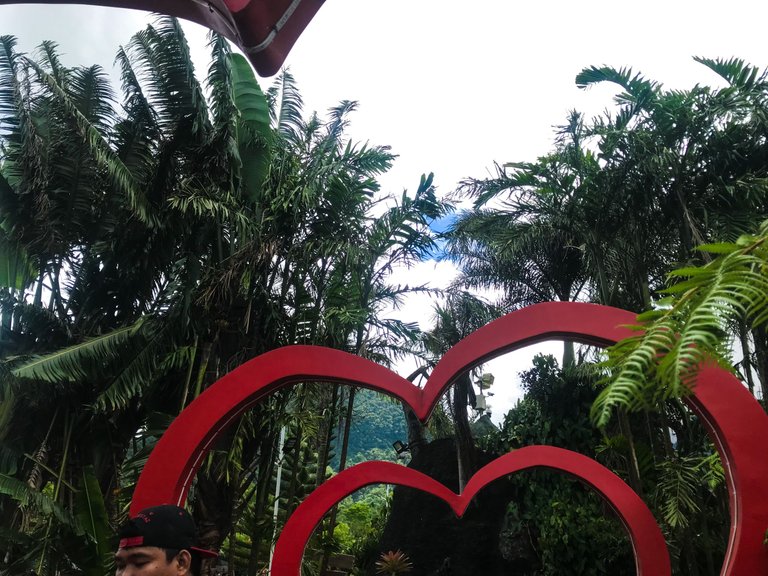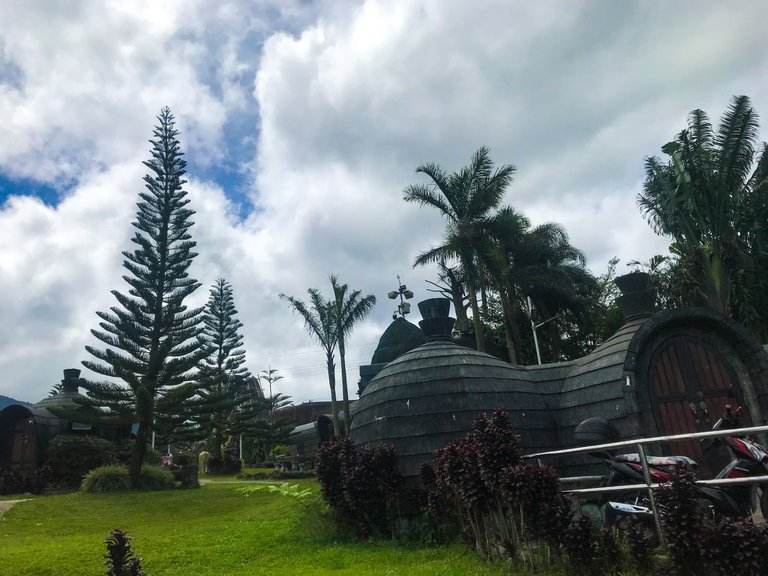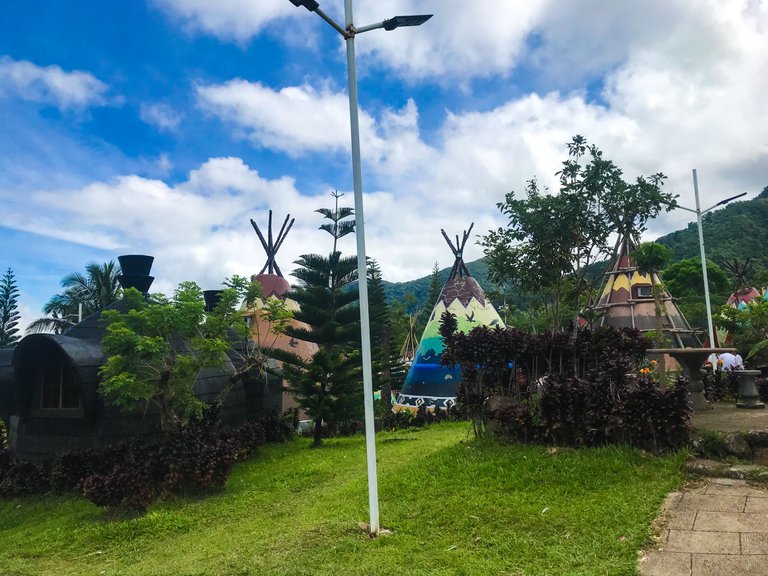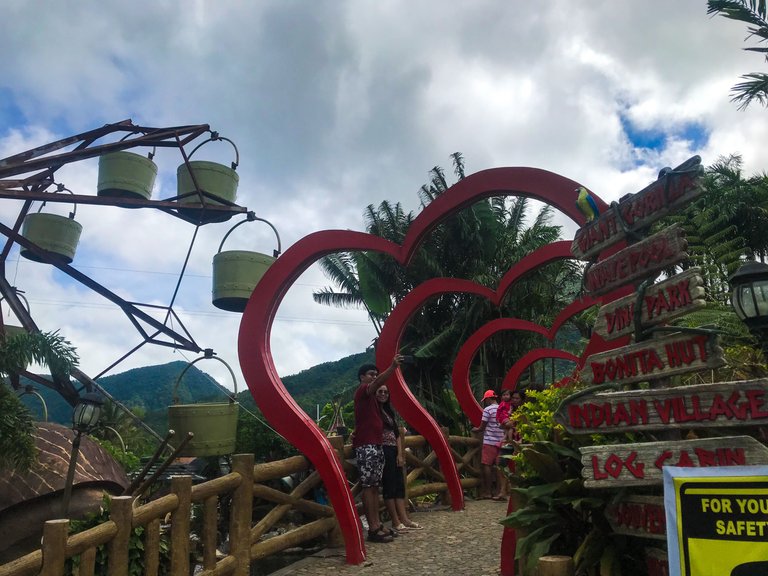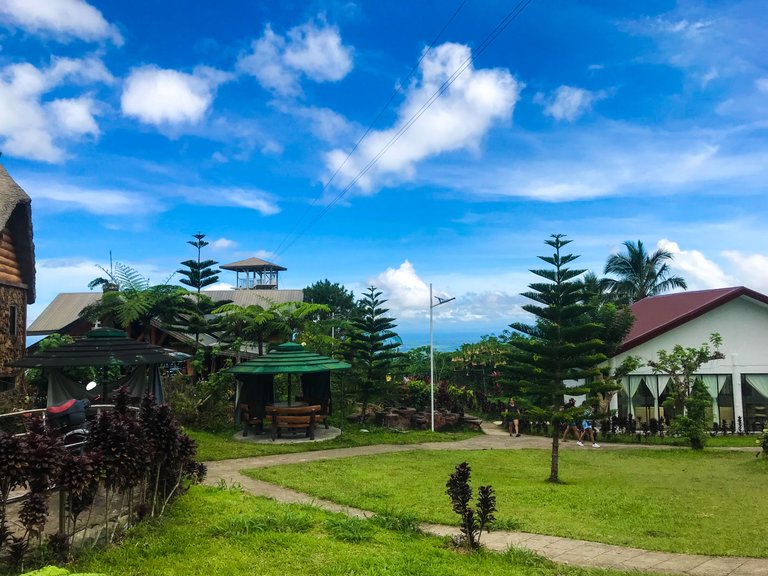 STORY TIME!
Honestly I did not expect that there was a part like this in Campuestohan. What I expected was the Dinosaur park and the pools, as my sisters have told me. Imagine my surprise when I saw that there was a lovely place like this at the back part of the resort - good thing my sister and I explored the place!
The place is ideal for a breather from the city life. The air is cold so it's like you're in Bagio, PH. You can relax or chill in the park or the patios of the huts. It is a great place for a picnic too, a pause or like a reset, if you will.
It was a shame that we did not have an overnight stay in the resort because we had other places to visit in our itinerary that day. When I get back to Bacolod I would want to book a room/Indian hut in this resort and spend at least two days and explore the resort more.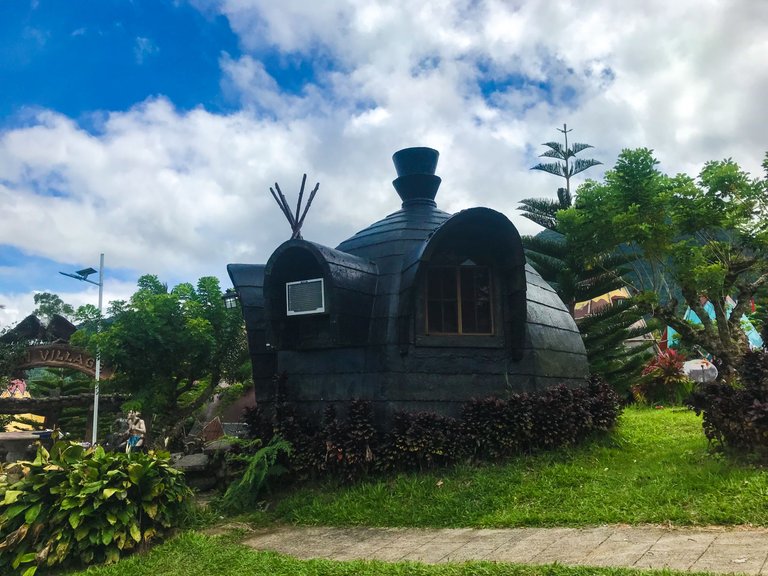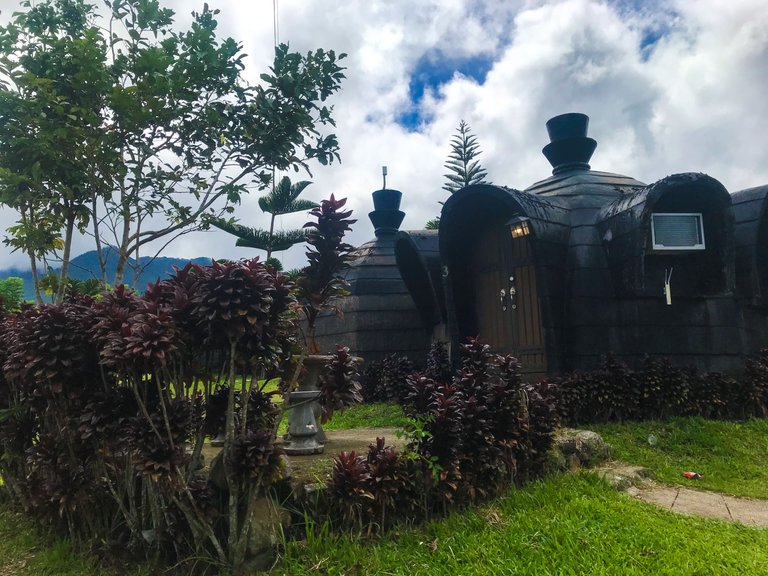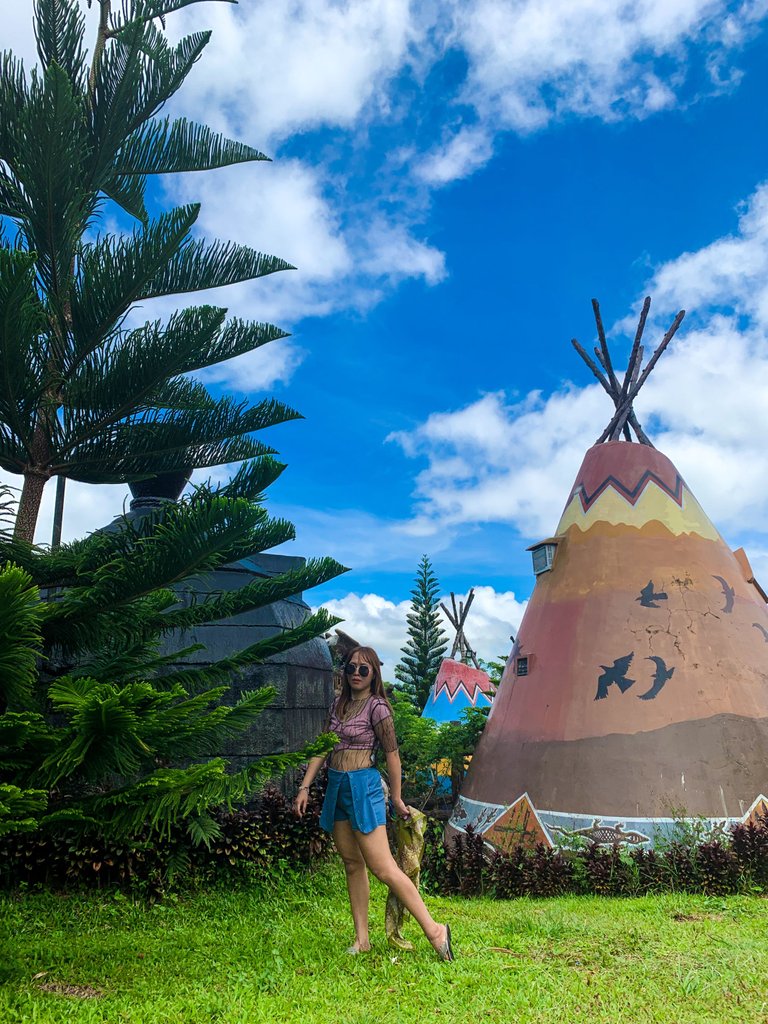 Tryin hard to have a "magazine pose" haha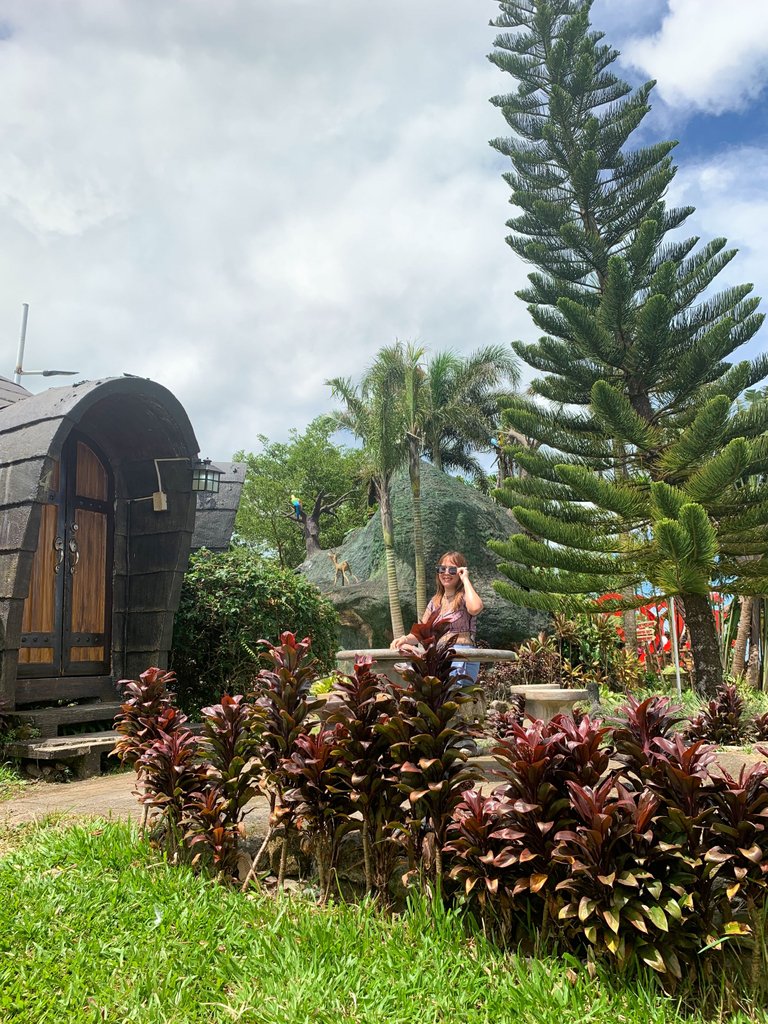 How cute it is that there is a "patio" in these village huts wherein you can spend a lazy afternoon with a hot tea on one hand and a book on the other! You'd need hot tea because it is cold out here - it is in the mountains, remember? I love this part, tbh.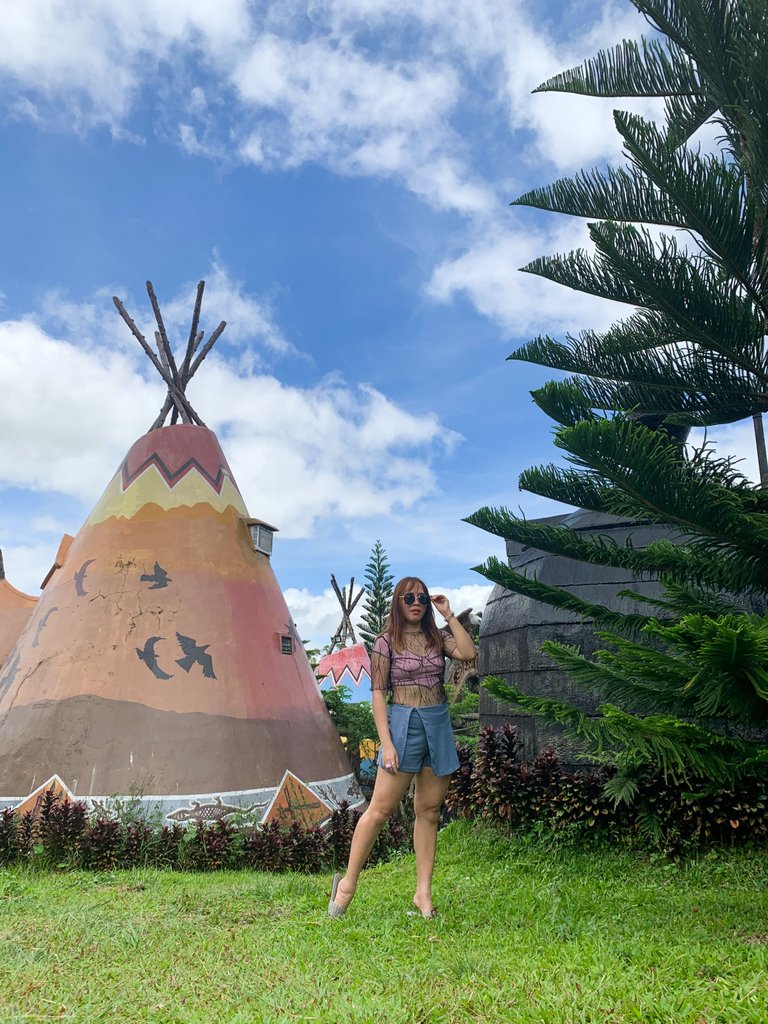 Whew. What a looong virtual tour in this village. Hope you guys had fun!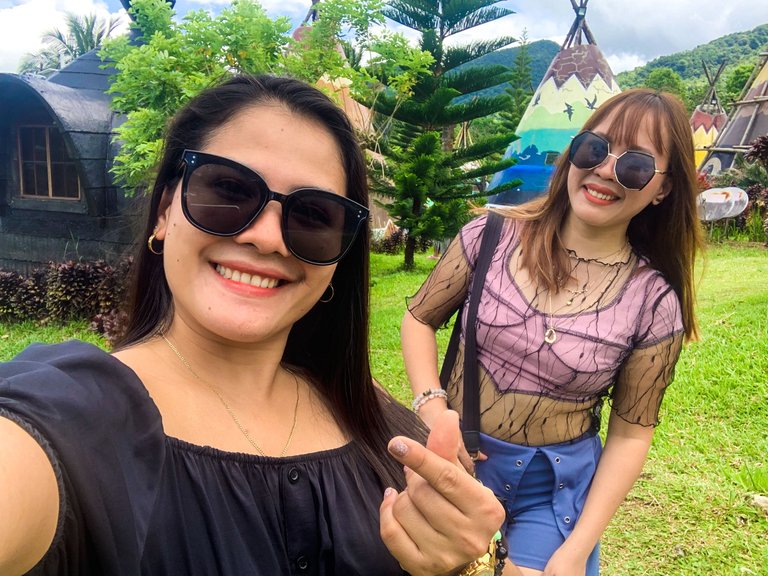 'Til the next post, hivers! Remember that you are loved beyond borders and beyond time & space. Okay? Okay. 💛❤️
Ciao for now! 🤗🥰
This original article is written by Jong, the blogger behind writetowander.com. All photos are hers, too.
---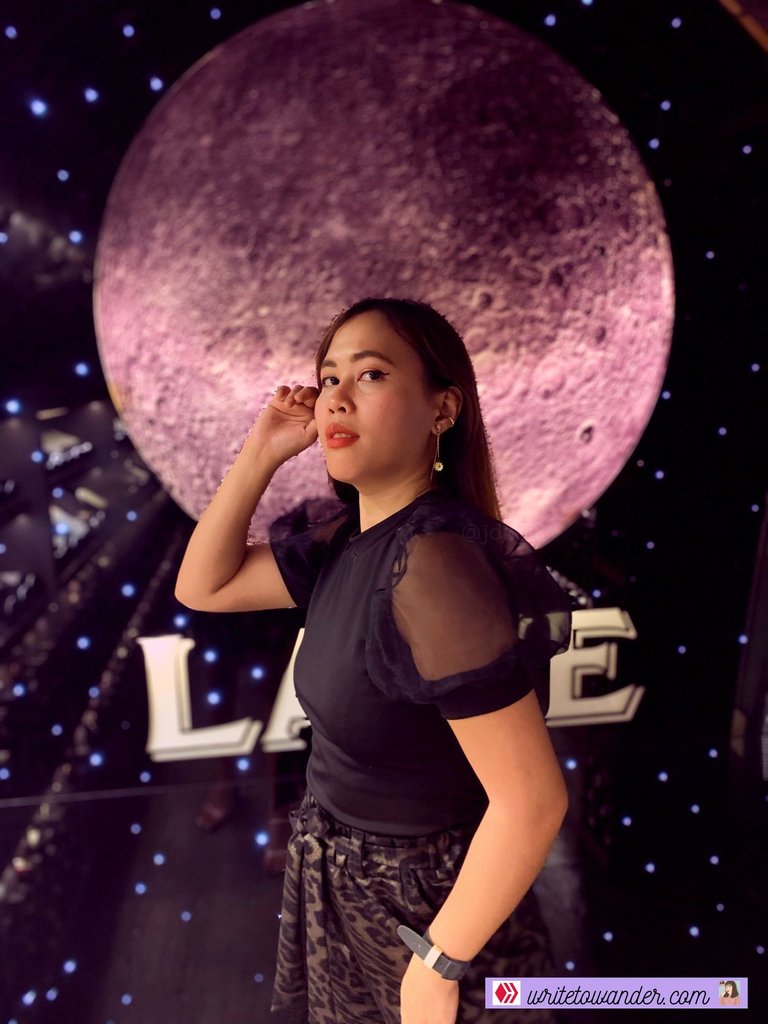 Jong CL
Hive-llo, everyone! Welcome to Jong's little buzz-y corner in Hive. Jong believes that every person she meets can teach her a thing or two (or three, or more) about life. She shares her love for life here-- the captivating beauty of life! To be more specific, but not necessarily in this order, she's interested in: wisdom, love, poetry, single life, books, travel, health&fitness, fashion, gratitude, unspoken hurts, heartbreaks and healing. Lastly, she loves Jesus.
Do you like her content? Make sure to upvote, then! Drop some love by leaving a comment-- she really appreciates listening to your thoughts! 💛 Feel free to reblog if her post resonated with you. Kindly follow her to not miss a post! Happy hiving, loves! 💛

---
---