Bridal Shower Went Wrong? But 'Twas Still a Fun Night, Or Was It Really?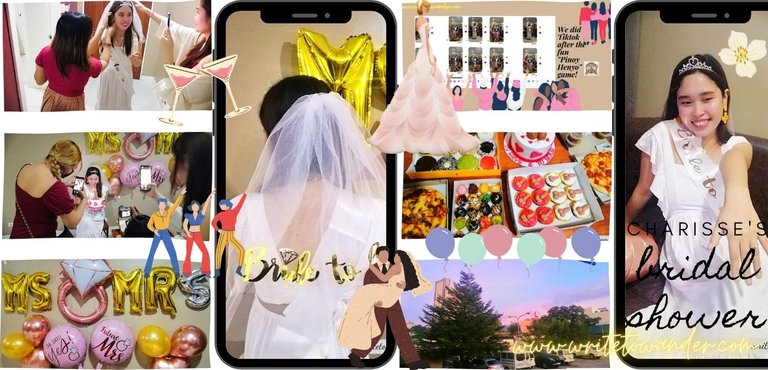 ---
Charisse's Epic Bridal Shower, Yay!
But... What went wrong?!
---
Monday this week, Team Bride held a bridal shower for our dearest Charisse @charisse.craves. She's getting hitched this Saturday, so we had to have the Shower as soon as we can. Team Bride is composed of Cha's Bridesmaids. Seven out of the ten bridesmaids were able to attend the said party.
Chaira booked a two-bedroom condo unit for the event. It was a really spacious room with four beds, two showers, lockers, and a huge sala. I bought all the balloons for the decoration. It was I who also brought the sashes for #TeamBride and the veil with a crown. Kimberly bought both the regular-sized and mini donuts. Cherry was in charge of the pizzas. JK had to bring disposable kitchen utensils. KC and Cryz (the bride's sisters) bought some chicken, cakes and chocolate cupcakes. Carly was the one in charge of the drinks. Everything was already planned out, but for some reason, some things always go quite unexpected, do they not?
On the day of the event, there were several scenarios of how "things do not go well as planned" (a.k.a. what went wrong). First, I forgot the tape to be used for the decor, so we had to delay putting up the balloons. This means that the decorating part was an hour behind schedule because we had to wait for others to bring some double-sided tape. 🤦‍♀ Second, instead of the letter S for the "MS. 2 MRS" balloons, we had the letter R, so we had to make adjustments. If you can see in the photos later, the letter S in MRS is silver and it looks weird--because it is a number 2. 🤦‍♀ Third, the Bride was supposed to arrive at 7:00 PM but she arrived at 8:00 because she got lost en route to the hotel lol. She was not sure of where the place was, as do her driver (she rode Carly's motorcycle with her). 😅 Lastly, we cannot log in to Netflix because the profile was locked so we had to do a share screen for our movie time lol. 😄
But overall, it was a fun night!! We made sure it was memorable and exciting. Even though there were so many unforeseen sad things that have happened, the night was well-remembered to be a "night to remember". After we had our rather late dinner, we had a Pinoy Henyo game. For those who do not know, Pinoy Henyo, or loosely translated as Genius Filipino in English, is a popular game in the country wherein a person has to guess the word that is placed on his/her forehead within a minute or two. The person has to ask for clues like he/she can ask if the word belongs to the following categories: people, things, places, events, foods, drinks, adjectives, adverbs, and so on. For the game, the Bride has to guess all the words, under one general category: All Her Favorites! During the game, we all shared boisterous laughter as Charisse tries to guess the words. Some words were easier to guess than the others. Whenever the time was up and she failed to guess a word correctly, she received her due "consequence" as deemed necessary. WE HAD SO MUCH FUN!
But wait... There's more!
When we were through with Pinoy Henyo, we then did the Ask the Bride Questions activity. It was simple: each of us is given a chance to ask a question to the Bride, from personal ones to tricky "exclusive info" ones. This was done in order for all of us to get more acquainted with each other and to know the love story of the Bride and Groom on a personal level. It was a good thing that our Bride was up for the challenge, yes! As much as there were loud giggling excited shrieks of ooohs and awwwes, there was a fair share of tears along the way, too. I'd spare you, dear readers, of the specifics, but allow me to express that it was during that moment that all of us formed such a bond of sisterhood, and there was so much love and support and empathy from one another.
To break the ice from the rather crying spells brought about by the activity, we all decided to do something fun and lighthearted. One of the ladies suggested that we can do some Tiktok videos, for the sake of the Bride. All agreed in unison and without objections. It was already midnight when we all started to look for Tiktok videos that we will be "doing/dancing", and I admit I had a bit fun looking for videos that we all can do with ease since the majority of us neither dance nor sing lol. 🤣 IT WAS A LOT OF FUN, MORE FUN THAN I HAVE EXPECTED! We all laughed at the silliness of what we were doing! In making these Tiktok videos, there was nothing but crazy-kind-of-thrill and happiness for all of us. Indeed, it was a night we shall remember.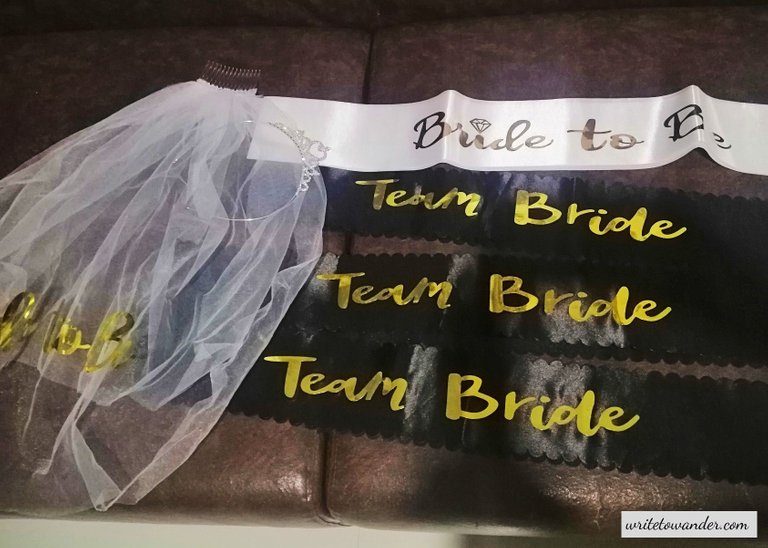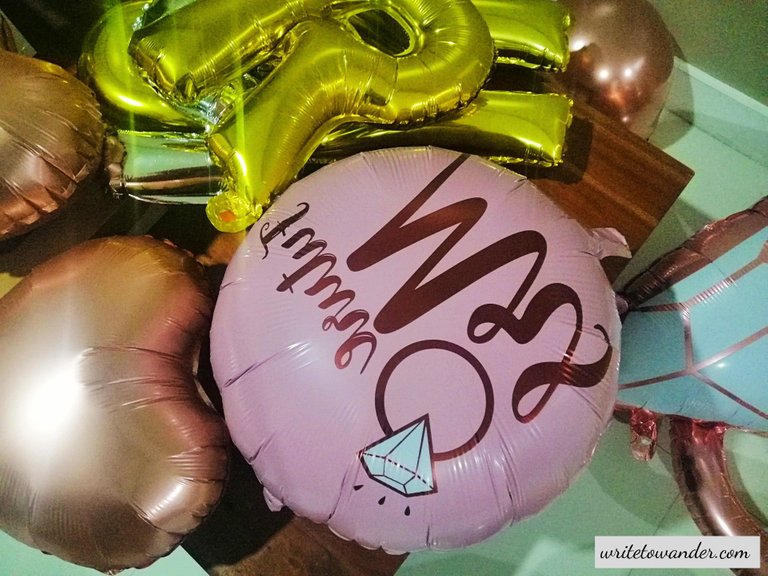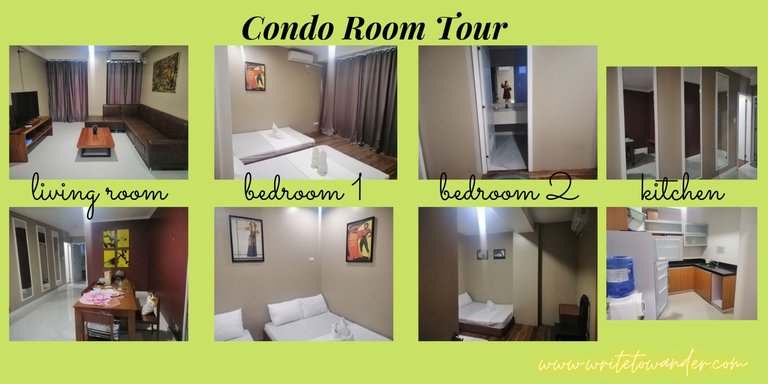 This is a quick condo room tour of the place.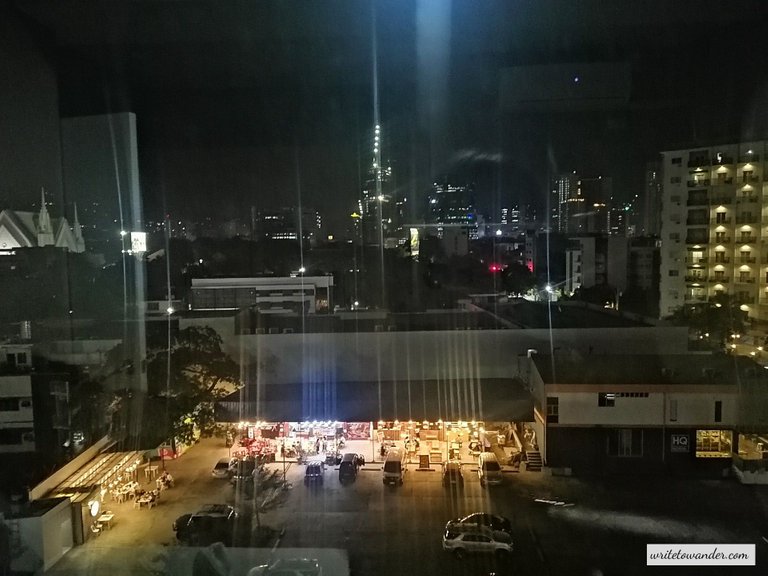 Night view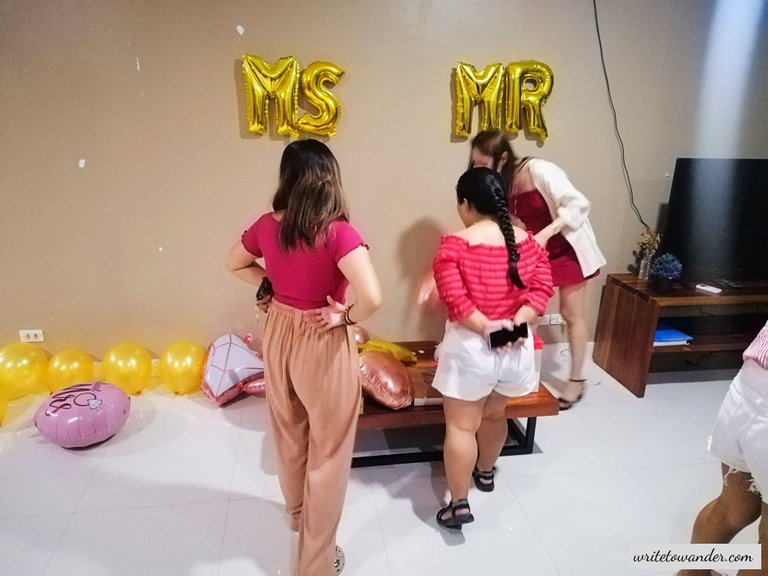 We just got started on the decorations.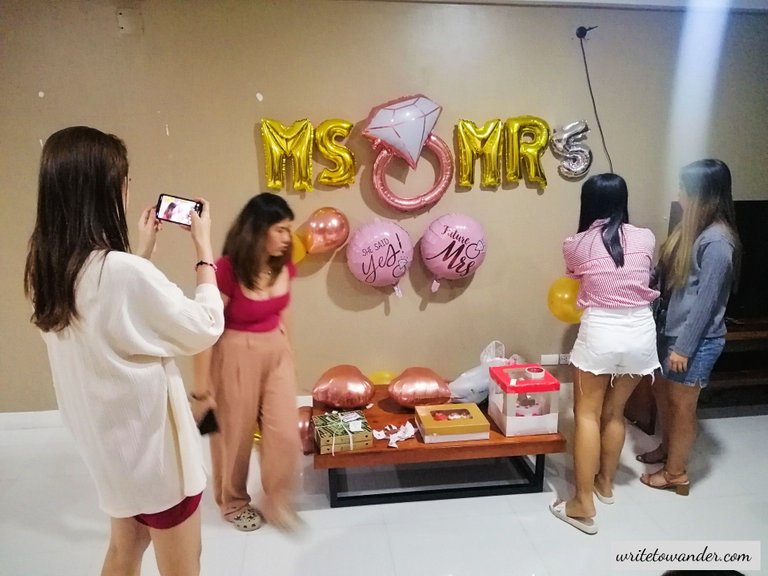 The decorating team is trying to finalize the wall balloon decor.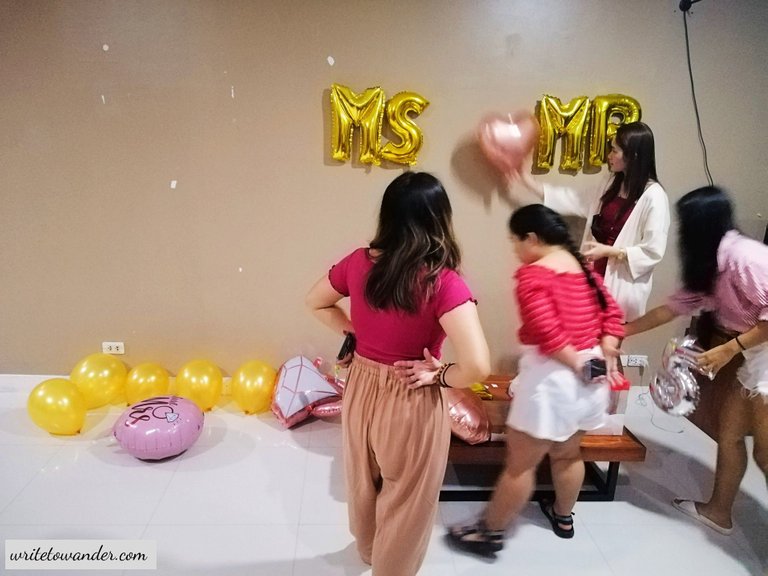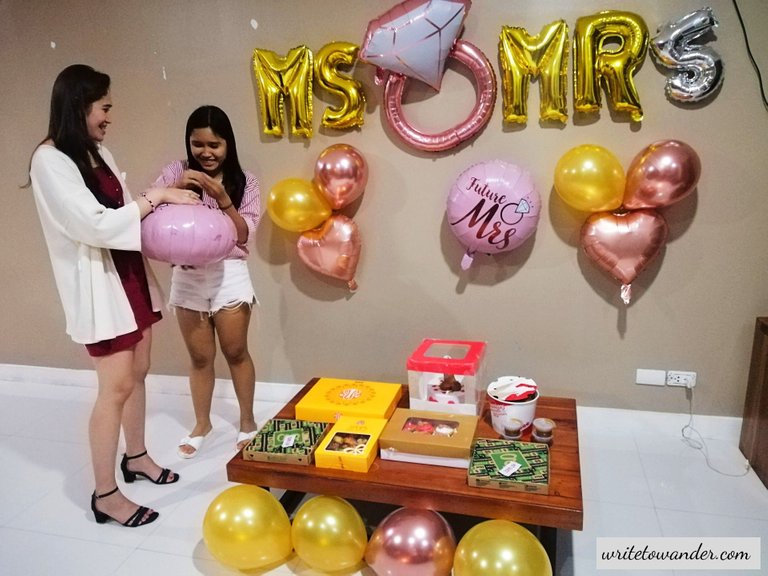 Charisse's sisters: Cryz and KC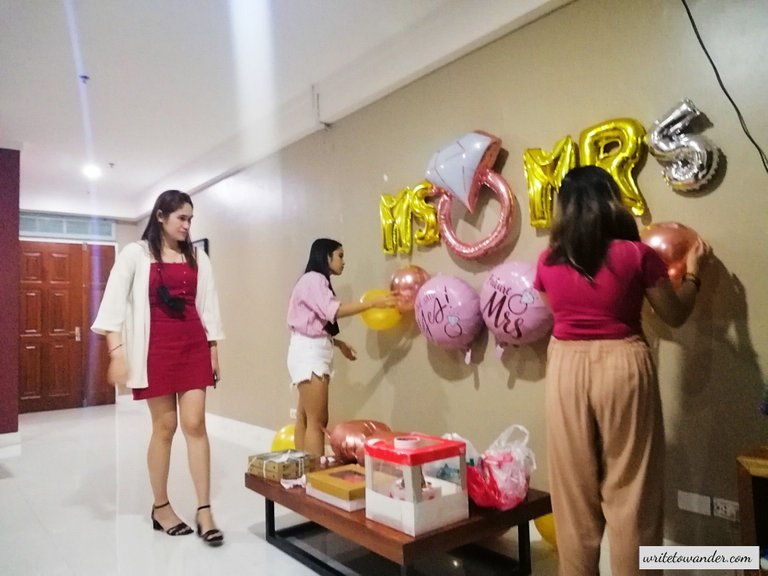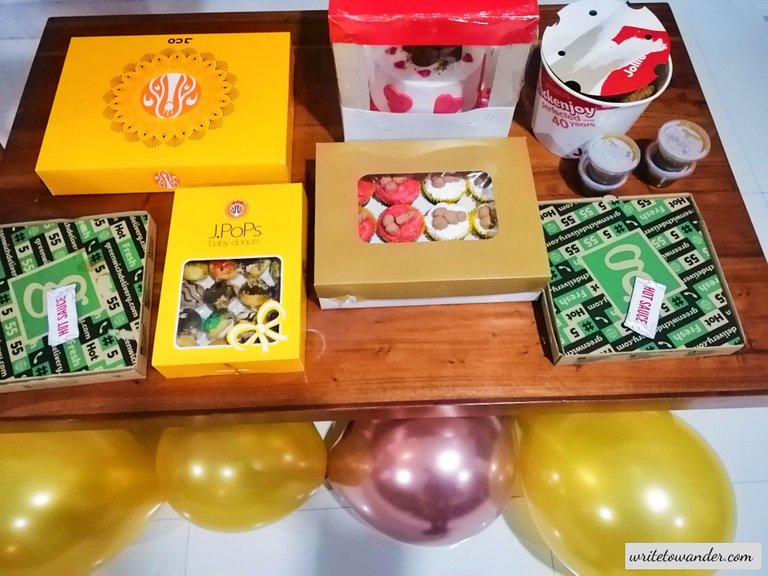 The food for tonight!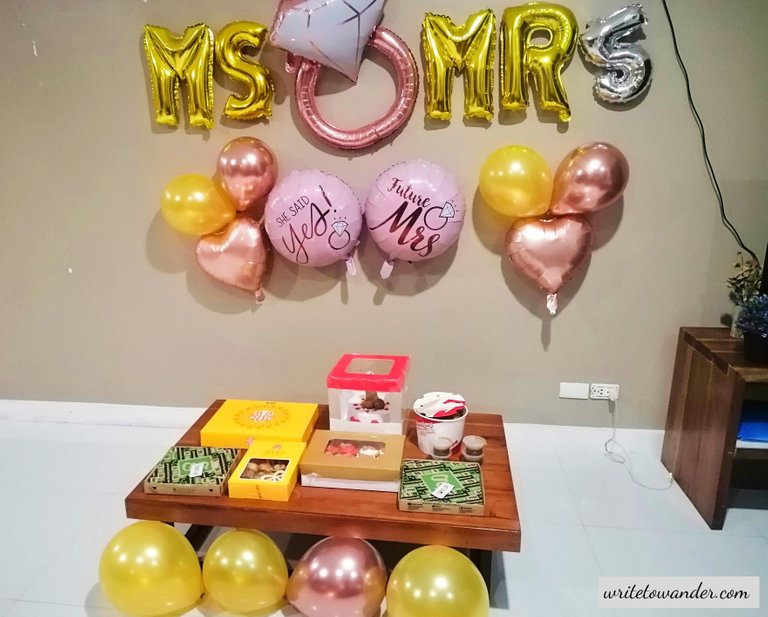 Decorations all done! It was a team effort. Hurray to us, girls!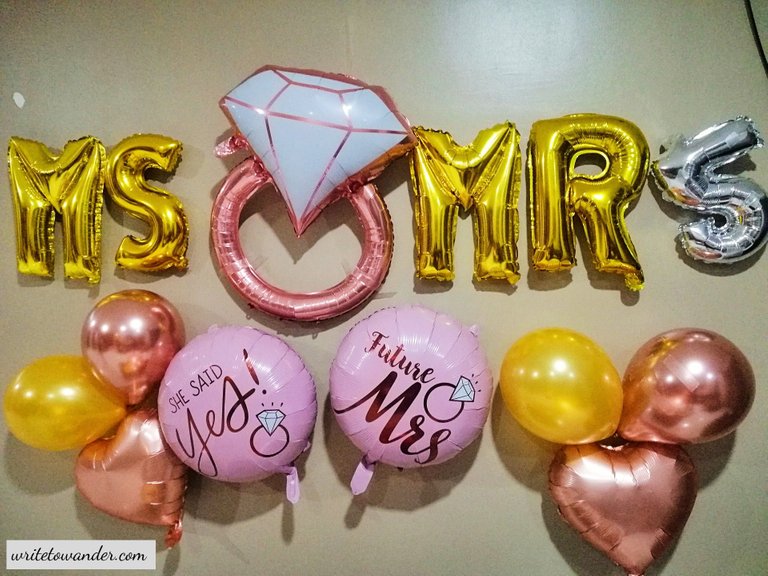 As I have mentioned earlier, look at the "S" on the MRS.😅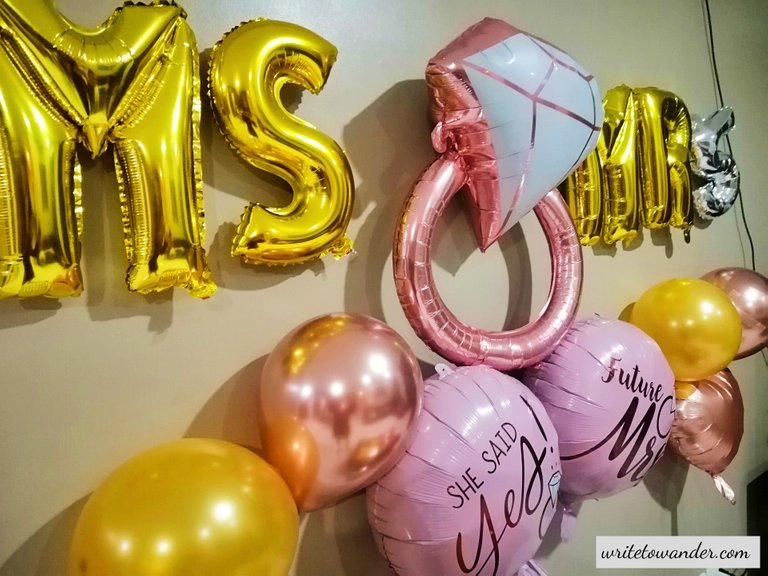 Miss to Missus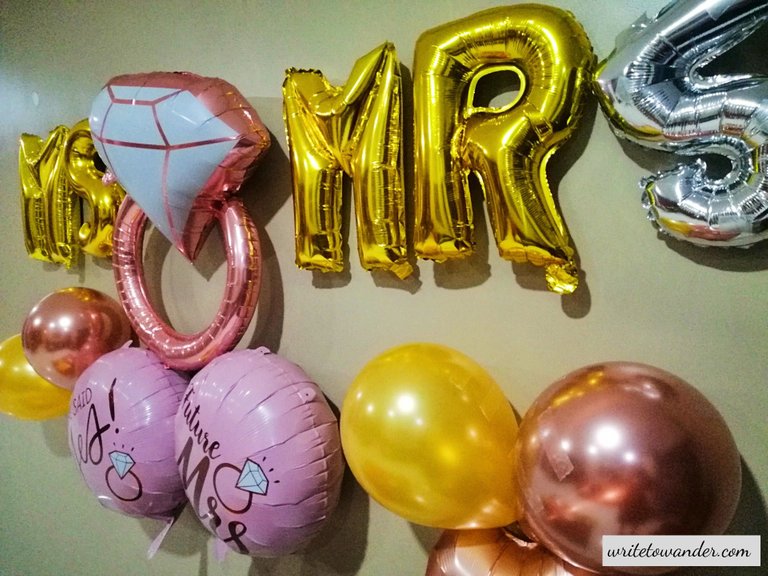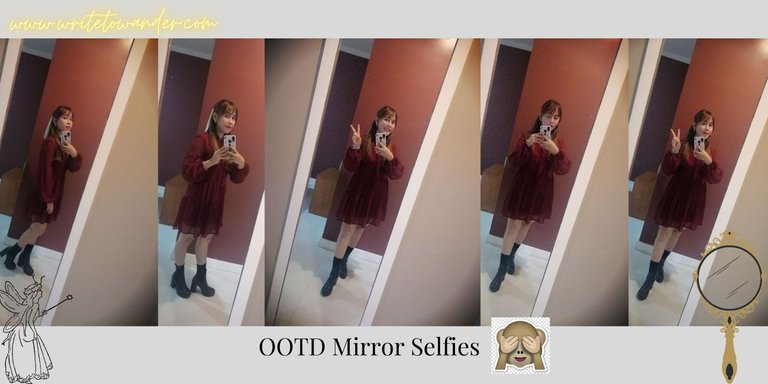 Documentation of the OOTD 😂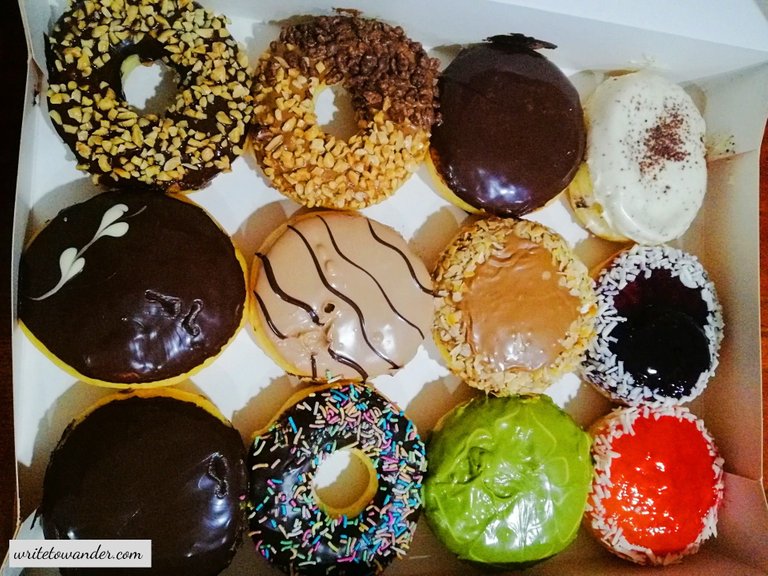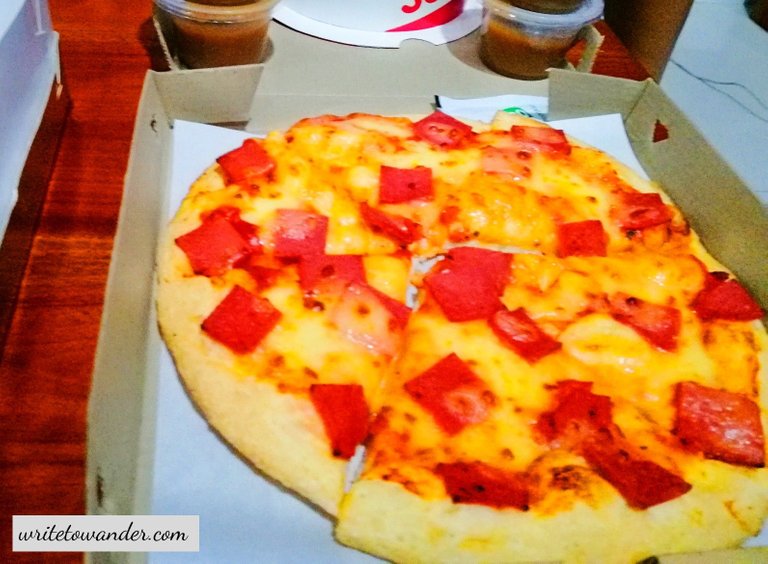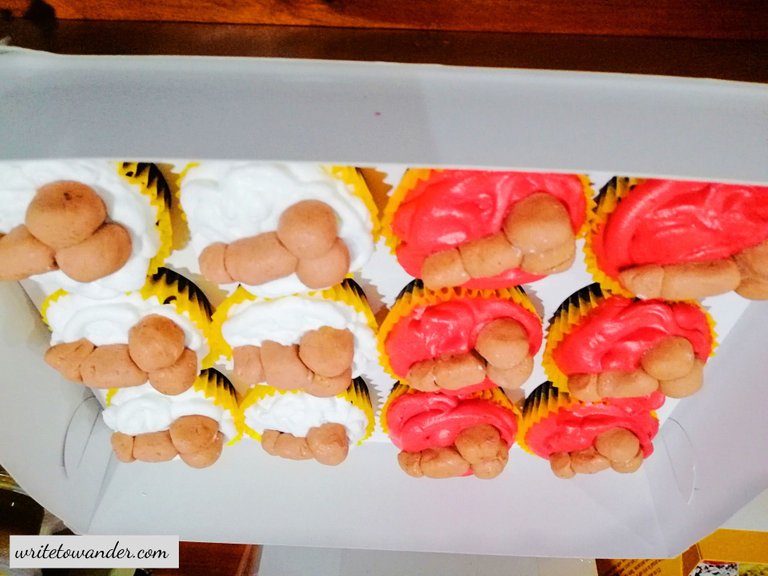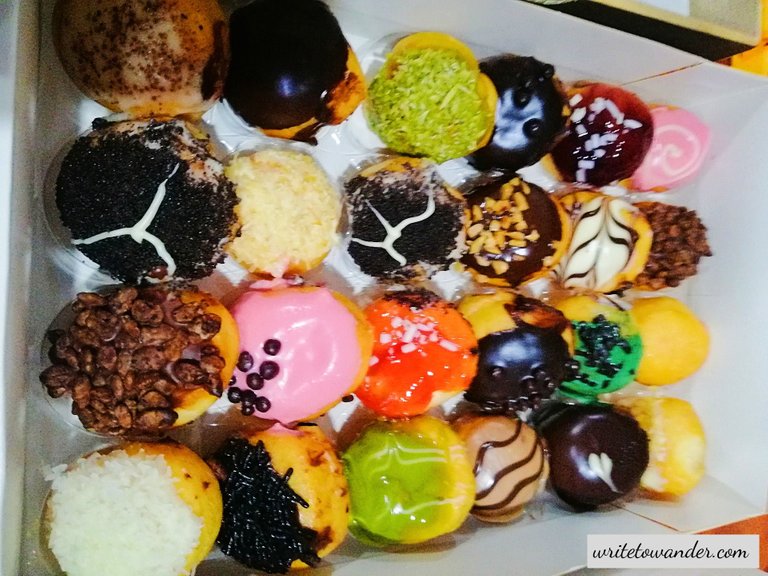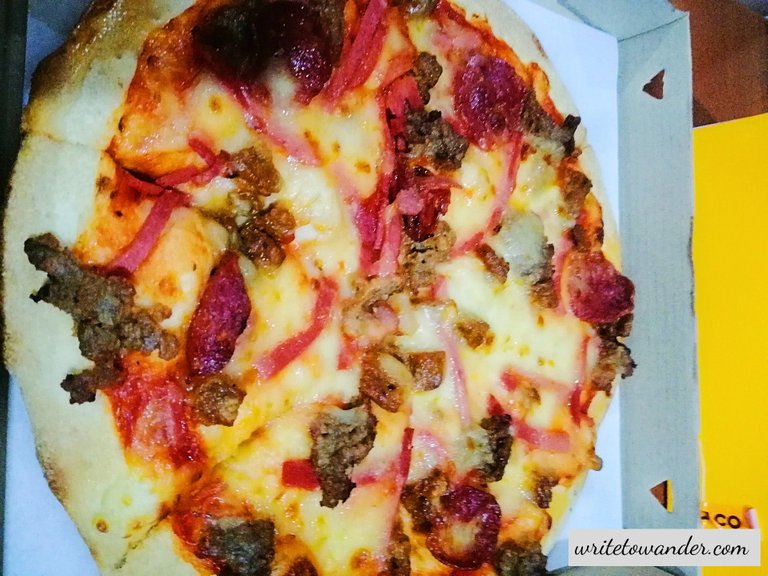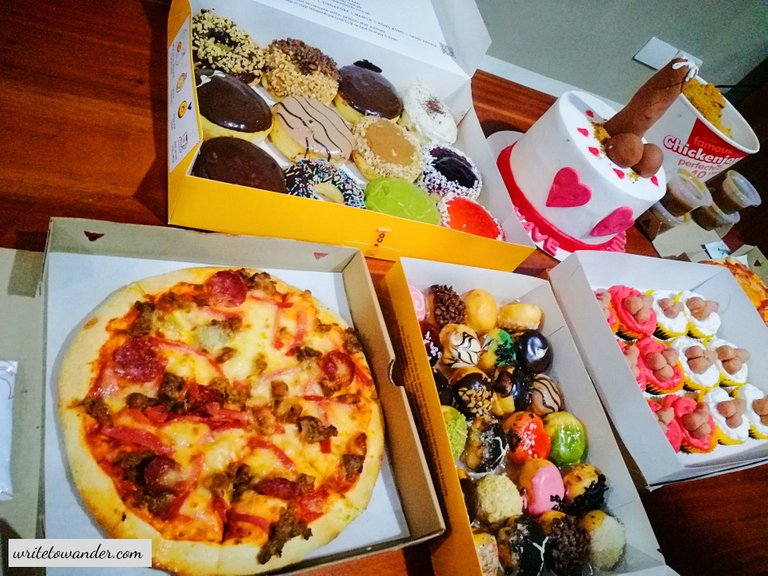 Since it was a simple celebration with ladies who do not eat as much, these were the food we had: pizza, chicken, donuts, cake and cupcakes. There were still left-overs after the party, even though the foods were not so much. 😅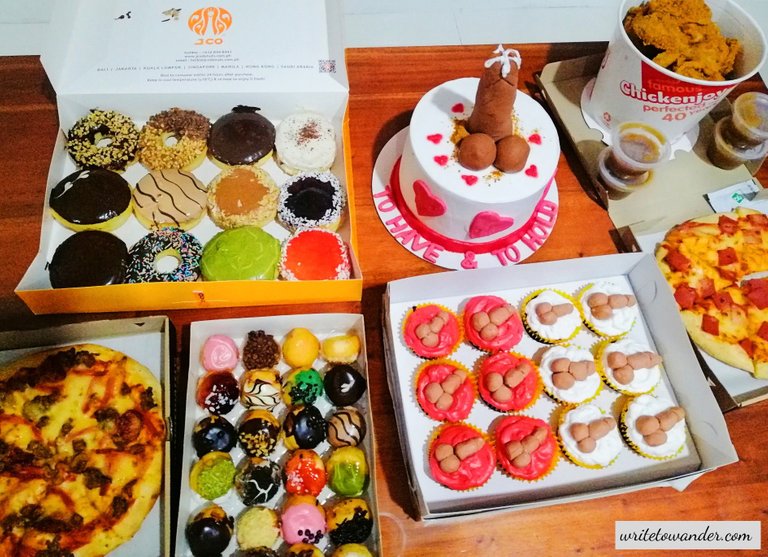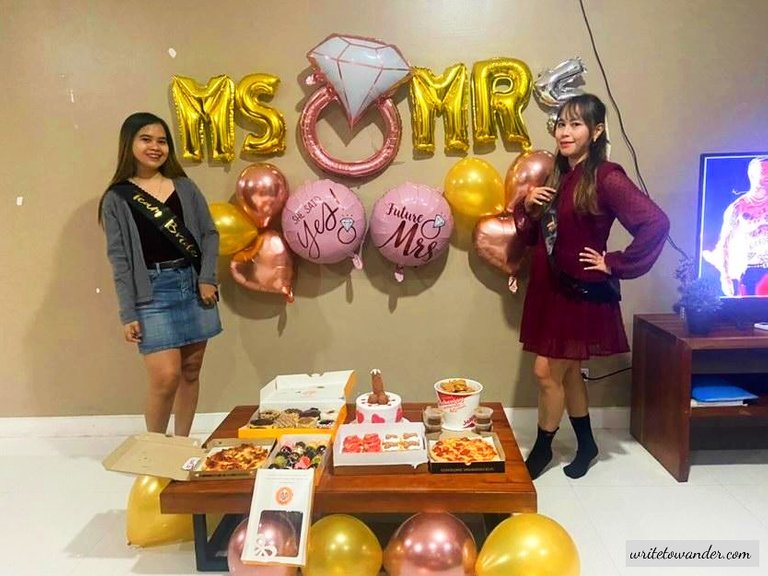 Since the bride was not yet around and there's nothing else much to do as we wait, we've decided to take some photos lol. Sorry, Cha, please forgive us haha😘 | A photo with Chaira🤗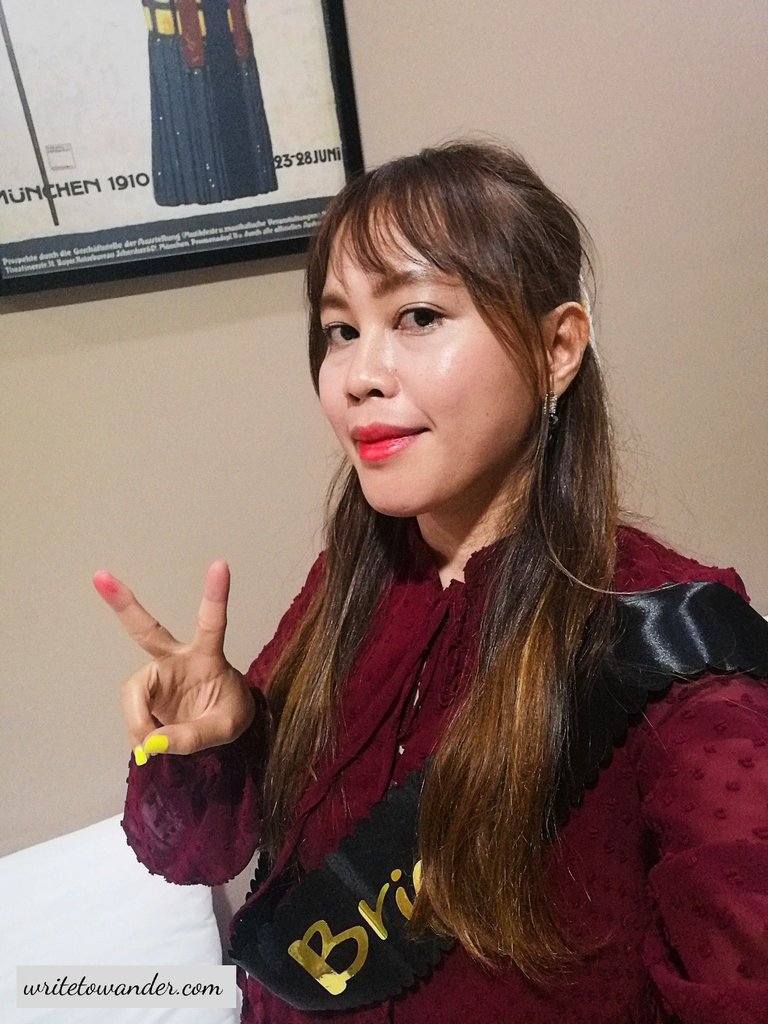 #TeamBride sash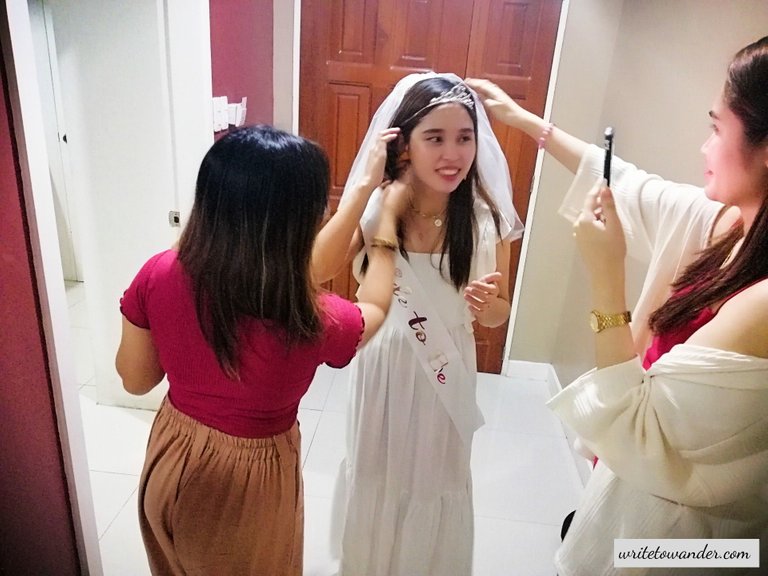 We all yelled, "SUPRISE!" when the Bride finally came in. We then had to put on her sash, veil and crown. 👰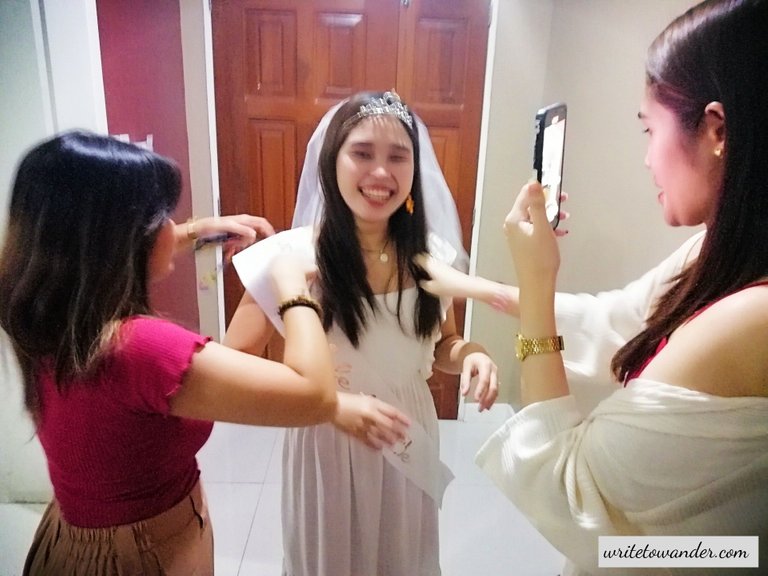 Our Bride was so happy!😁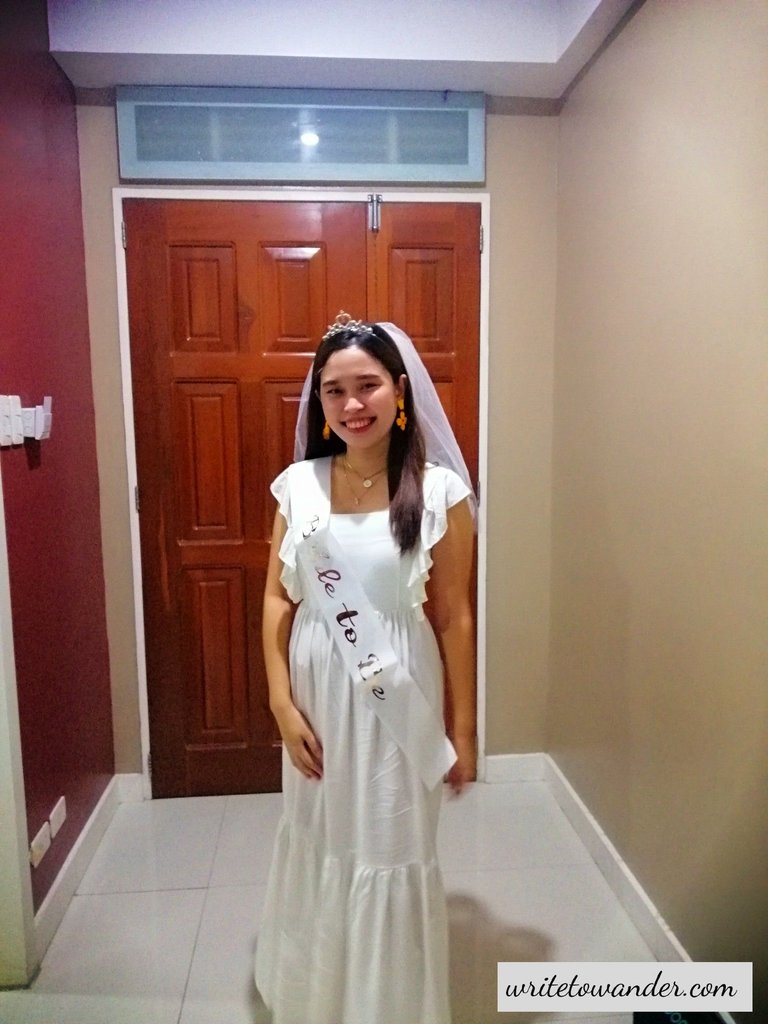 Glowing Bride 👰✨ @charisse.craves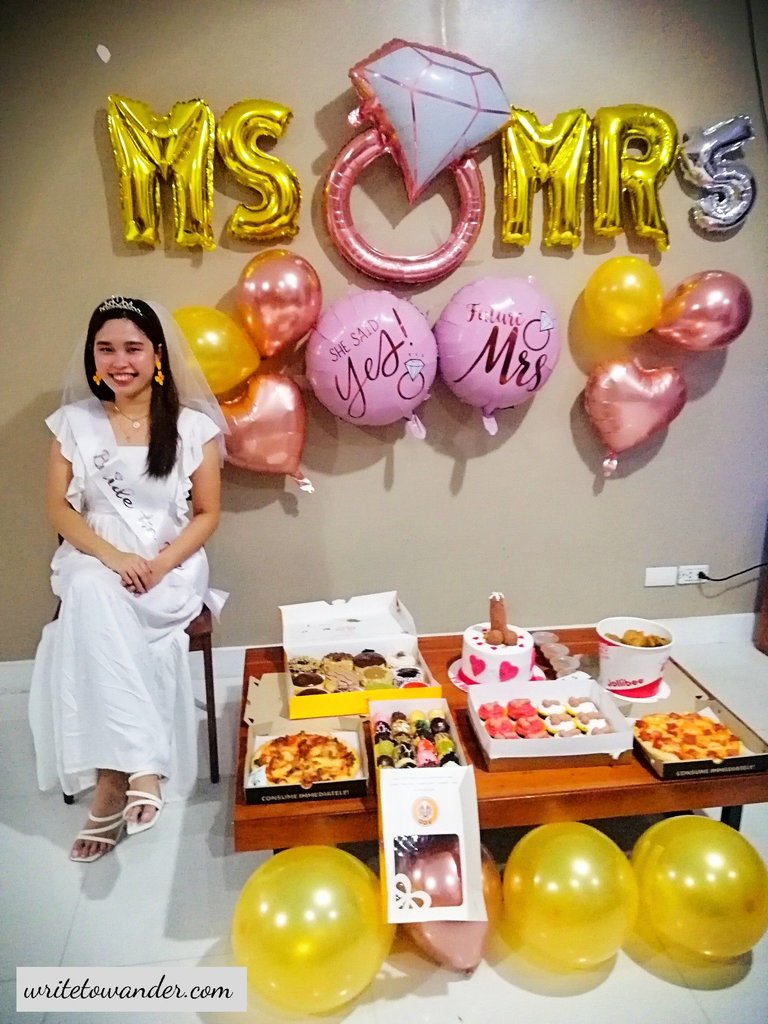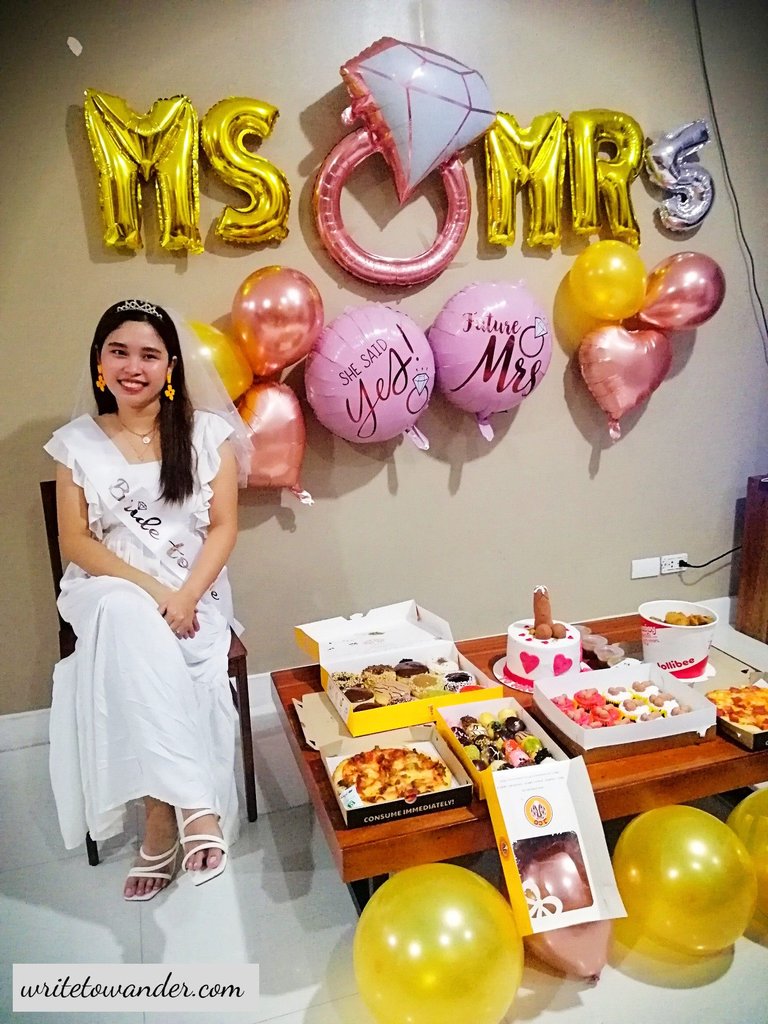 A photo with our smiling Bride🎉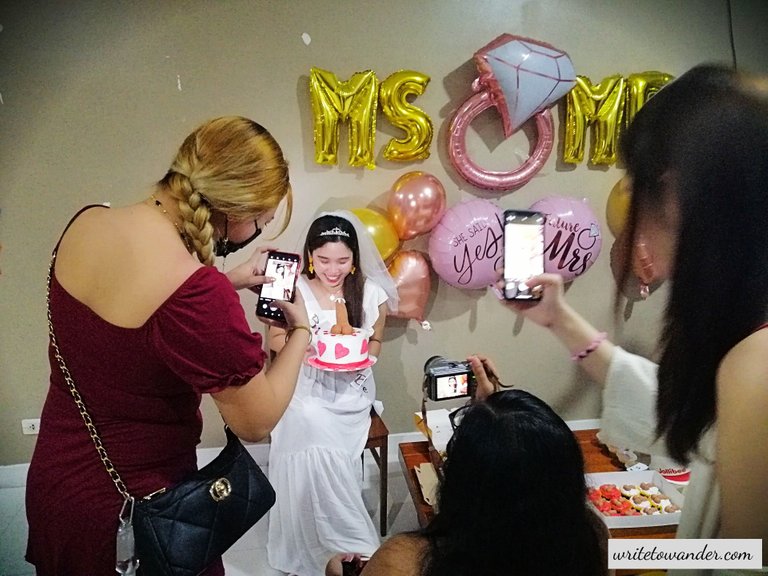 We all had cameras to take photos of our lovely Bride.📸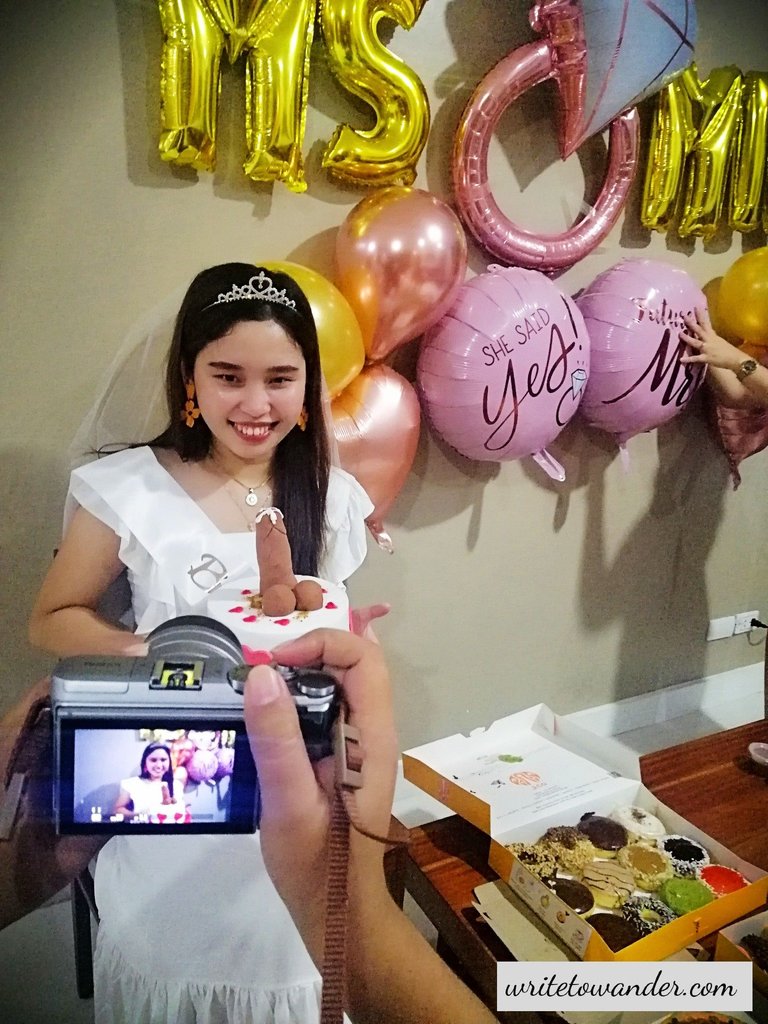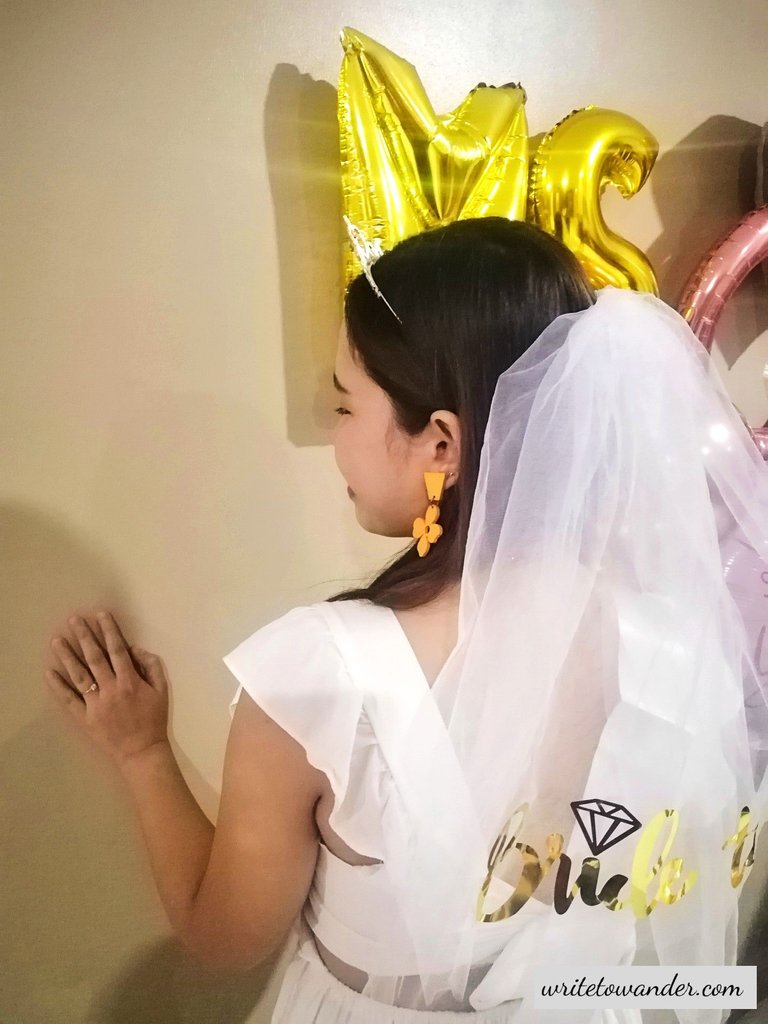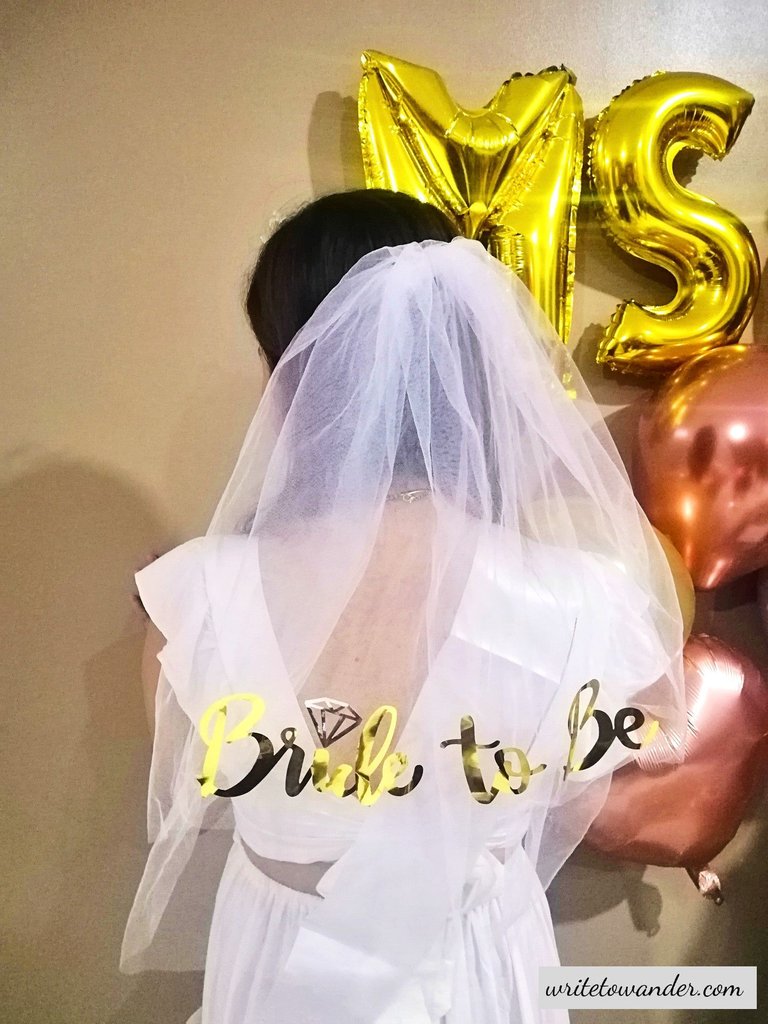 Bride to Be✨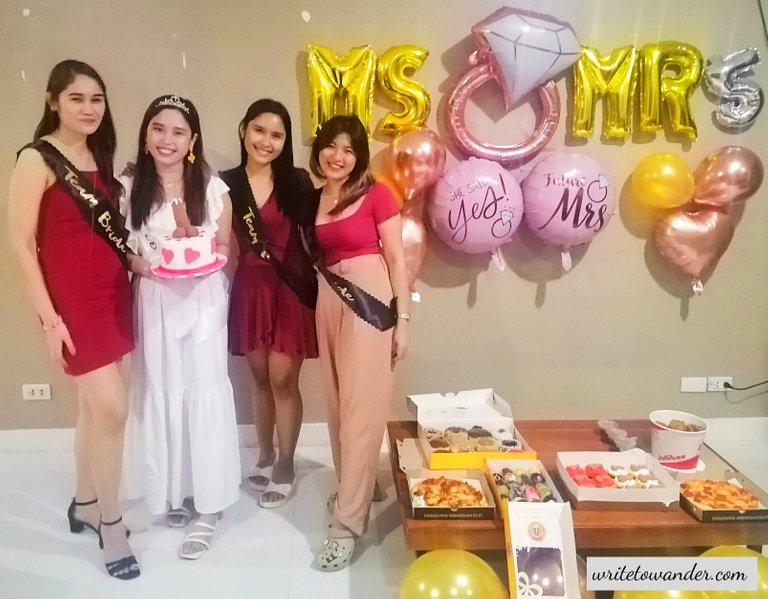 With he sisters Cryz and KC, and her cousin JK😍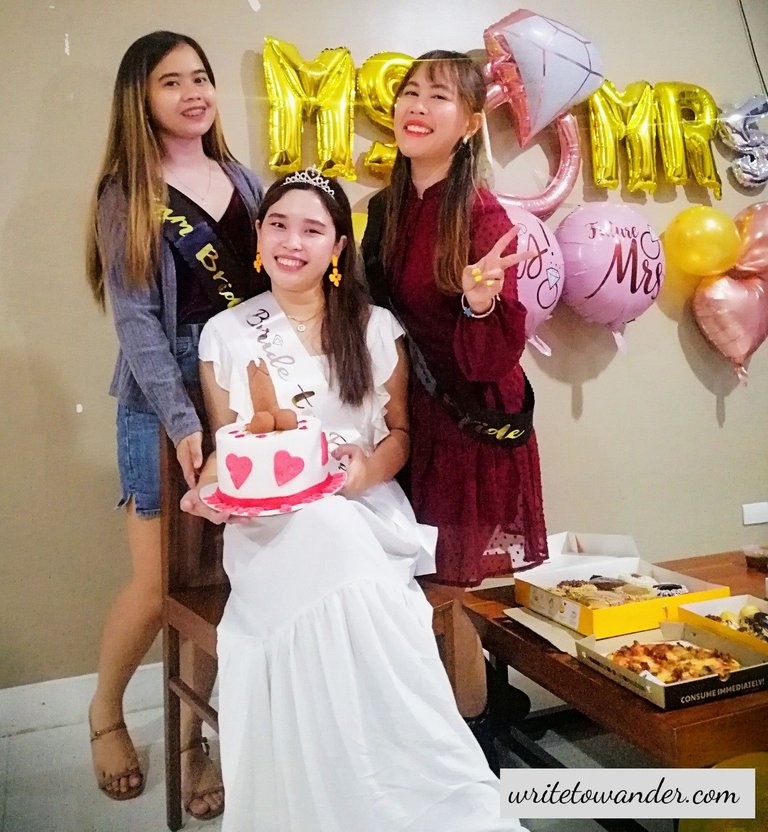 With Chaira and I😊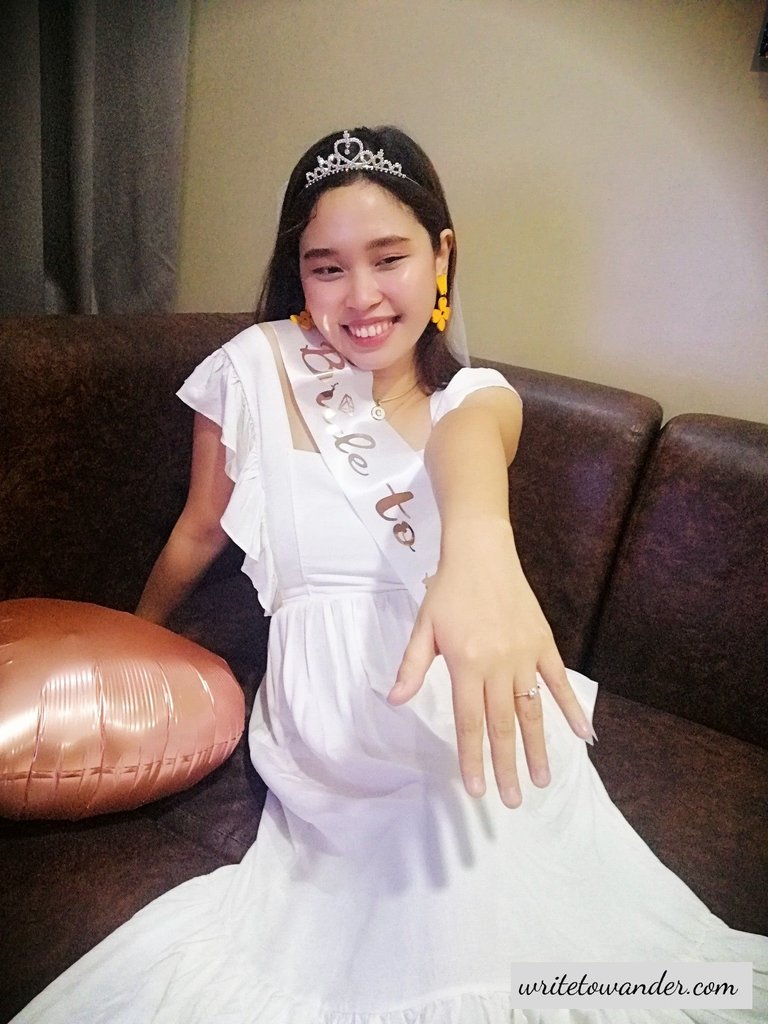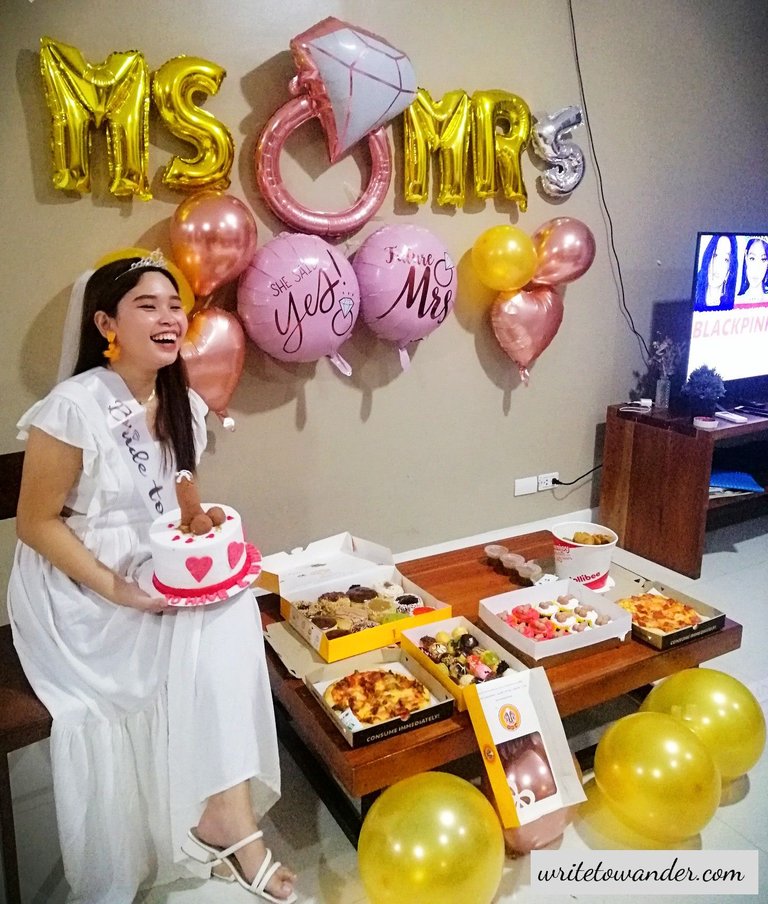 Candid shot😄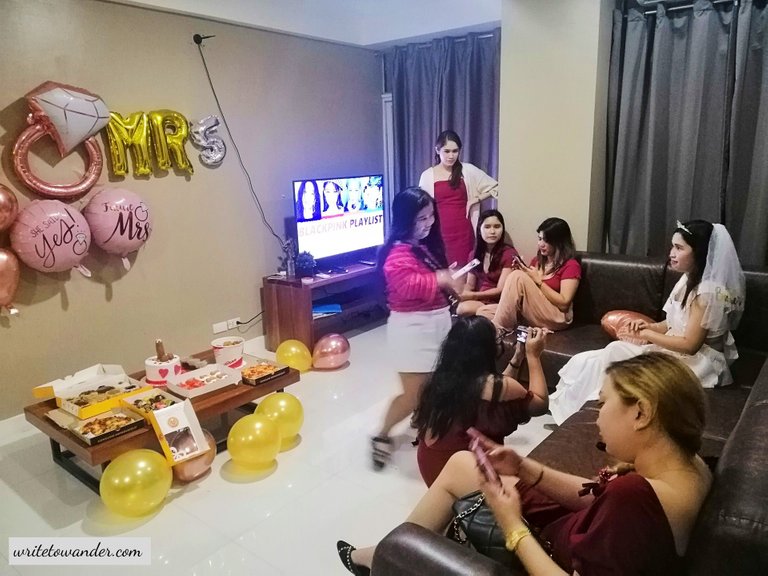 Moments before we decided to eat our 8:30 PM dinner 😅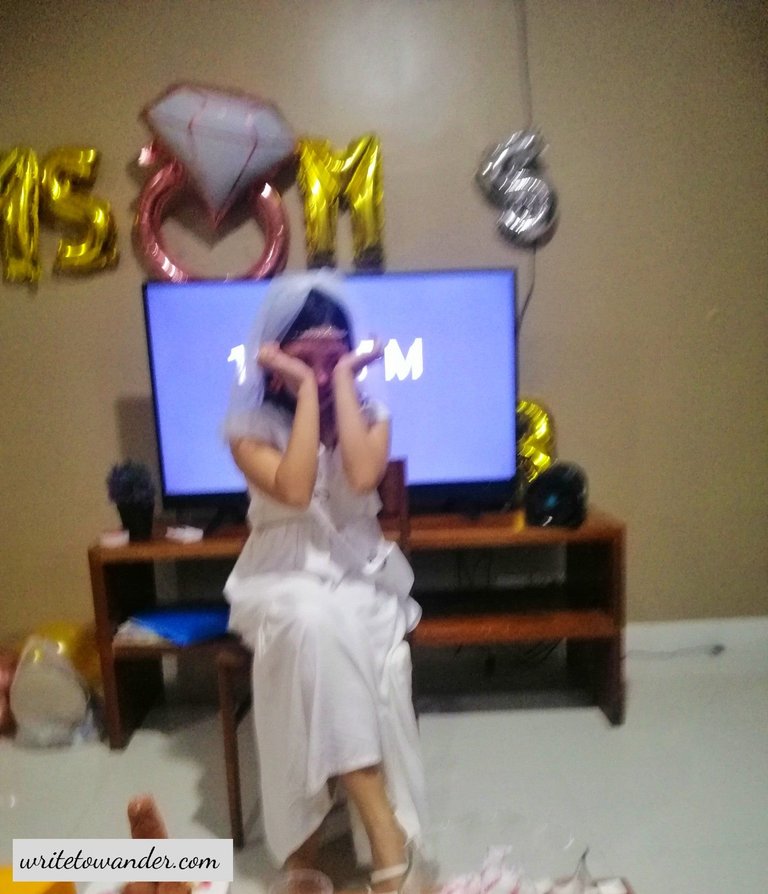 During the Ask the Bride questions activity, when Cha was in tears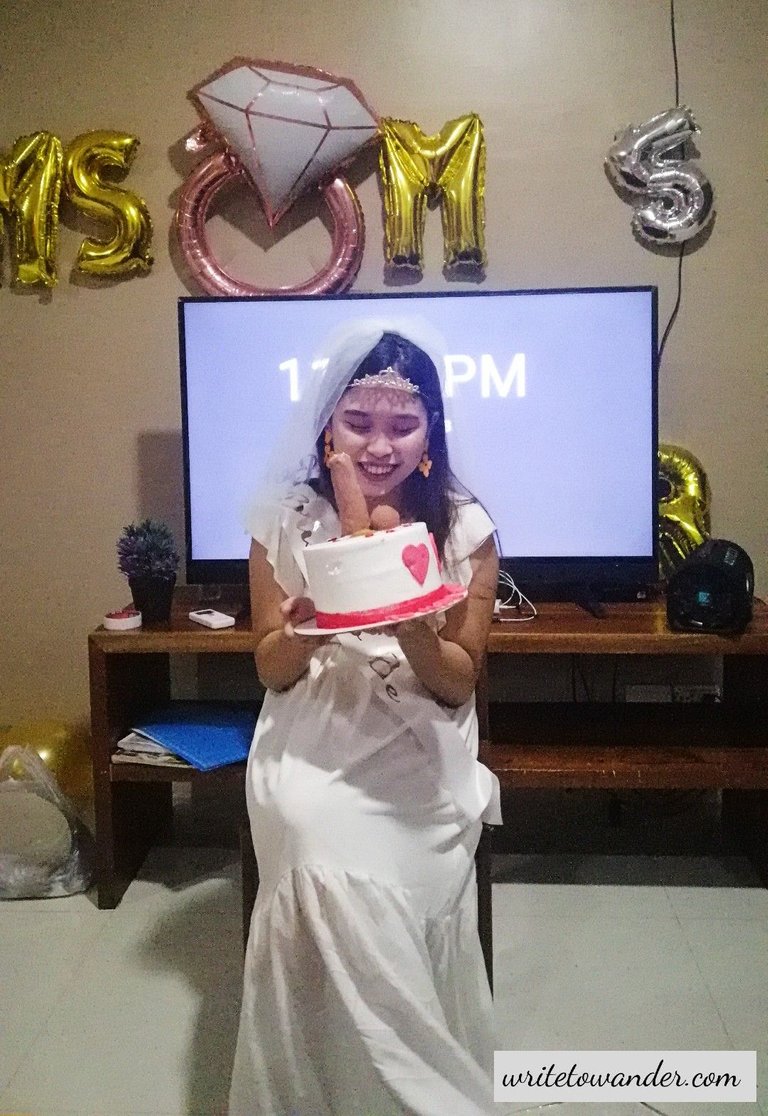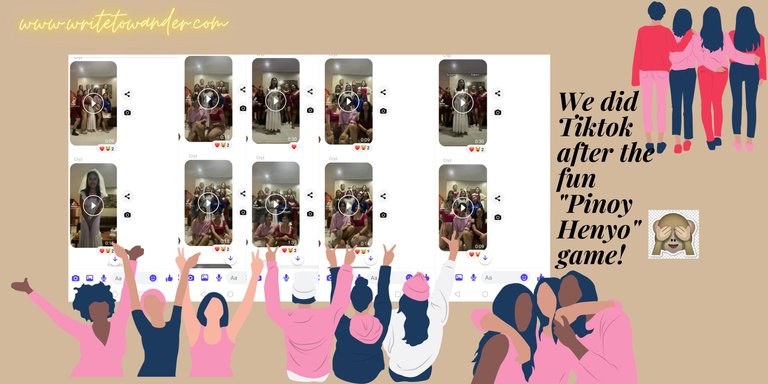 Here are screenshots of our Tiktok videos. 🤣 We made ten videos ~WHAAATTT~ and it was a lot of fun! 😂😆
---
The One with the Day After The Shower
Good Morning!
---
We all slept almost 3:00 AM. I had to wake up at 5:00 AM since I still had work huhu. When I awoke, everything was so quiet, the exact contrary of the loudness of last night lol.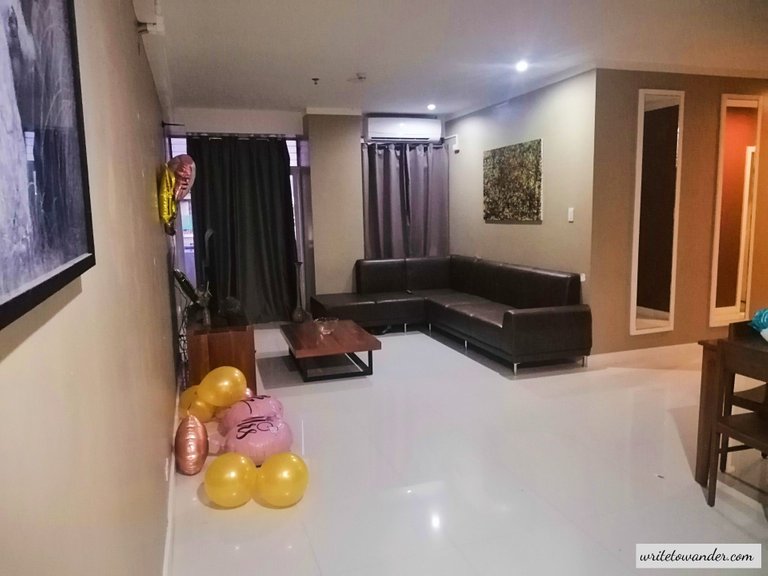 Here is the photo of the sala where we held the games and activities last night.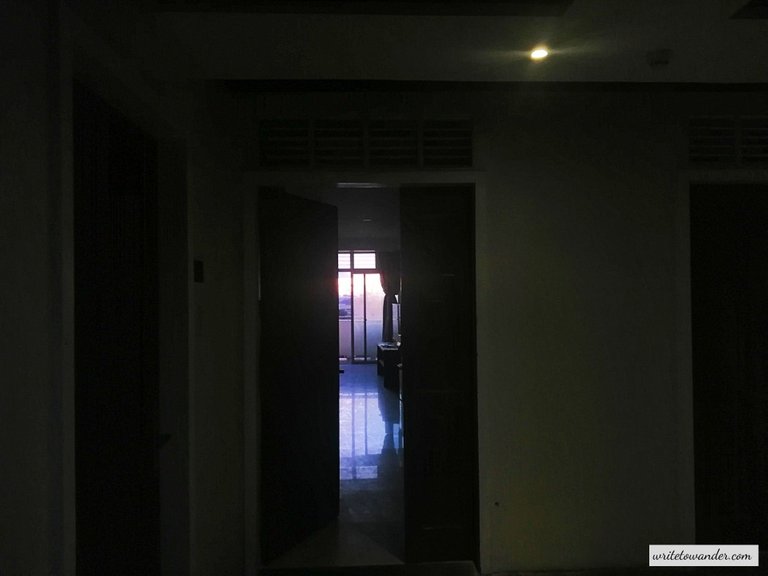 Let the light in!!✨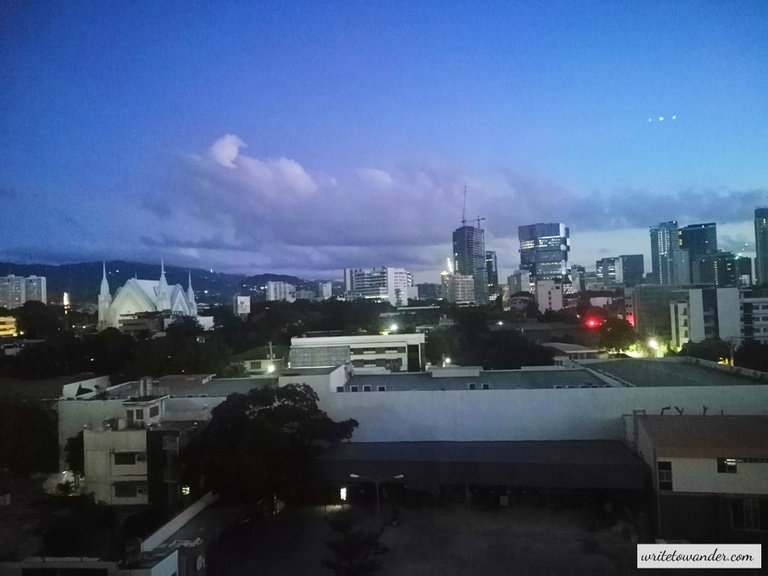 Good morning, Cebu!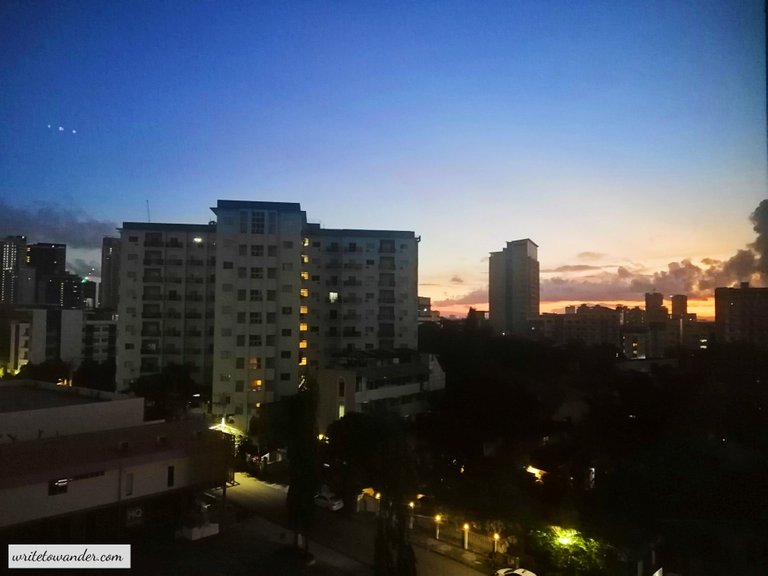 The sun is rising. Ah. The newness of a fresh day. With so many possibilities✨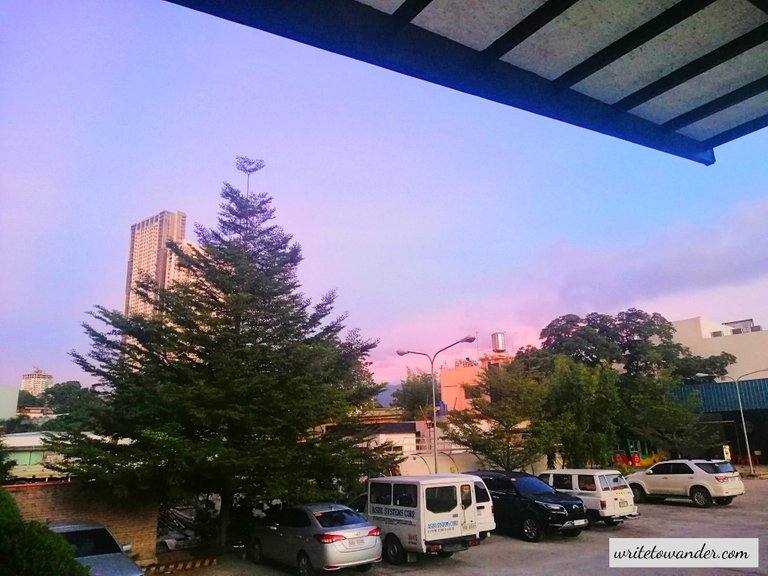 The sky and its glorious colours!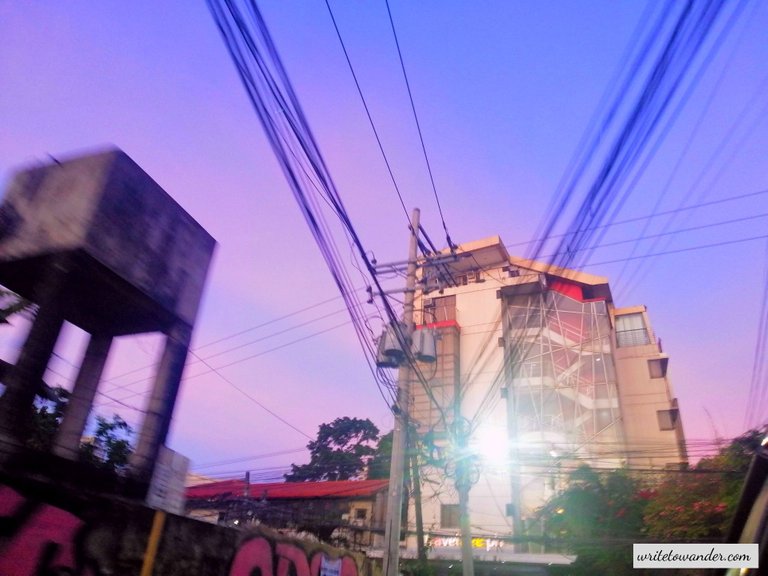 Hues of pink, purple, indigo, blue and white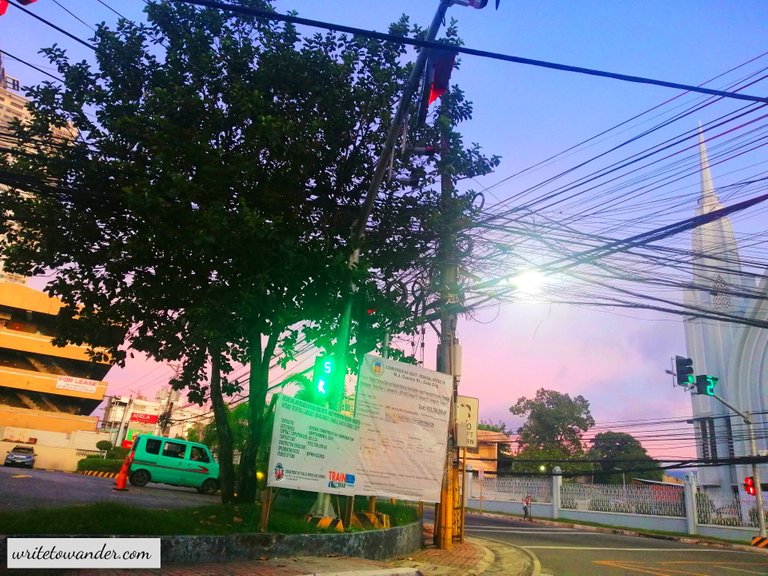 The sky paints its love every single day💜💗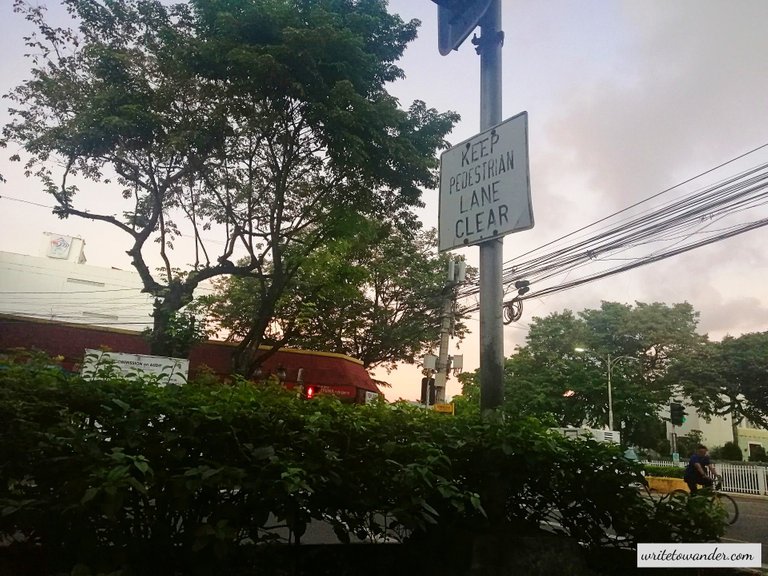 What a night, indeed, what a night. ✨
'Til the next post, hivers! Remember that you are loved beyond borders and beyond time & space. Okay? Okay. 💛❤️
Ciao for now! 🤗🥰
This original article is written by Jong, the blogger and owner of writetowander.com. All photos are hers, too.
---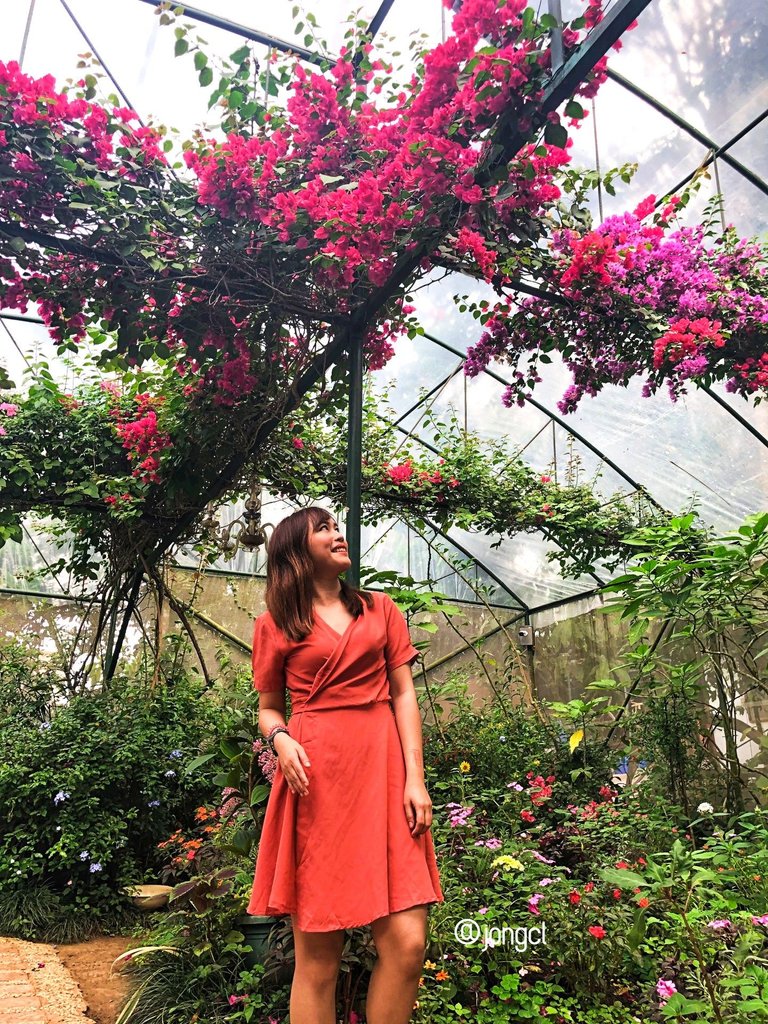 Jong CL
Hive-llo, everyone! Welcome to Jong's little buzz-y corner in Hive. Jong believes that every person she meets can teach her a thing or two (or three, or more) about life. She shares her love for life here-- the captivating beauty of life! To be more specific, but not necessarily in this order, she's interested in: wisdom, love, poetry, single life, books, travel, health&fitness, fashion, gratitude, unspoken hurts, heartbreaks and healing. Lastly, she loves Jesus.
Do you like her content? Make sure to upvote, then! Drop some love by leaving a comment-- she really appreciates listening to your thoughts! 💛 Feel free to reblog if her post resonated with you. Kindly follow her to not miss a post! Happy hiving, loves! 💛

---
---