A SHORT LIFE - START NOW! [ENG-ESP]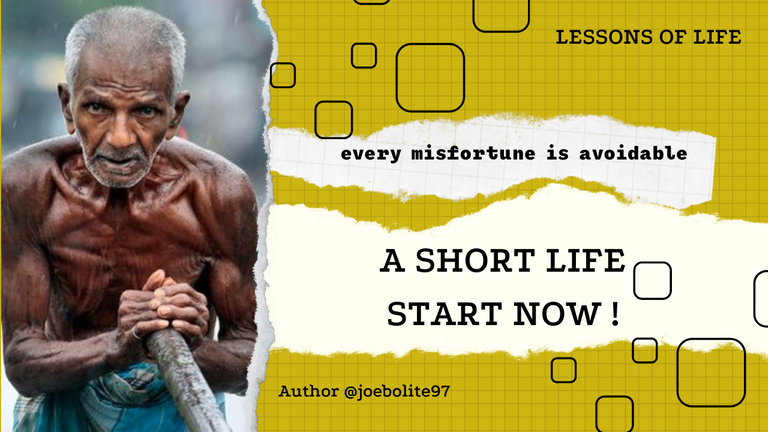 Made with Canva
Do you often see old men begging on the streets? or perhaps working tirelessly for a means of survival?. Every time I see old men working so hard in their old ages, a thought always flashes through my mind which makes me perturbed; I asked! Couldn't this kind of life had been avoided? What might have gone wrong in their prime?. I ponder on this and sometimes get lost in alley of my thoughts.
Alas a deep sigh!
This is not to make jest of the old but a call to sit back and think, we are all going to get old some day, because these old men were once youths, but what could have gone wrong?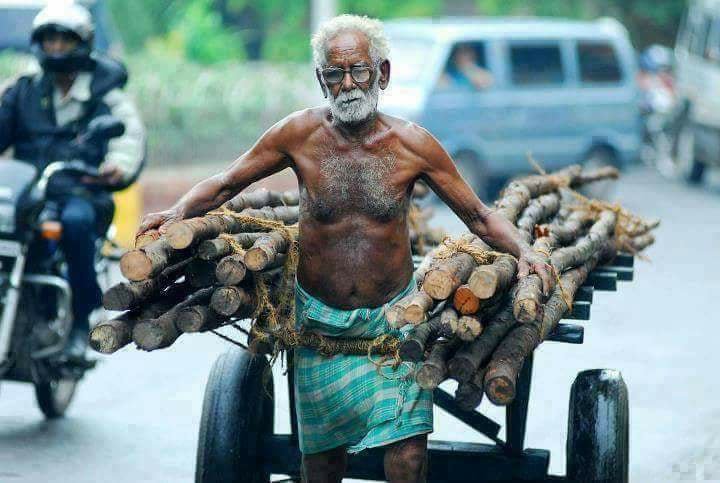 Source
Life isn't a bed of roses we all know that, I believe every misfortune is avoidable except death, poverty unemployment and suffering can be avoided if we work hard in our young days and invest for the future. You might be wondering what prompted me to write this article, well stay glued its about to get more intriguing.
Recently I moved to my uncles place, he is the Director of an IT company, and since I have been with him I always wash his car before leaving home. At his work place, he has a gate man, a very old man, this man is old enough to be a father to my uncle and a grandfather to me.
After getting to work each day, this man will also go and wash the same car which I have also washed before leaving home. The first time I saw him doing that I felt ashamed and didn't know what to say, I said to myself where are this mans children and family, I felt pity for him and I wished him well.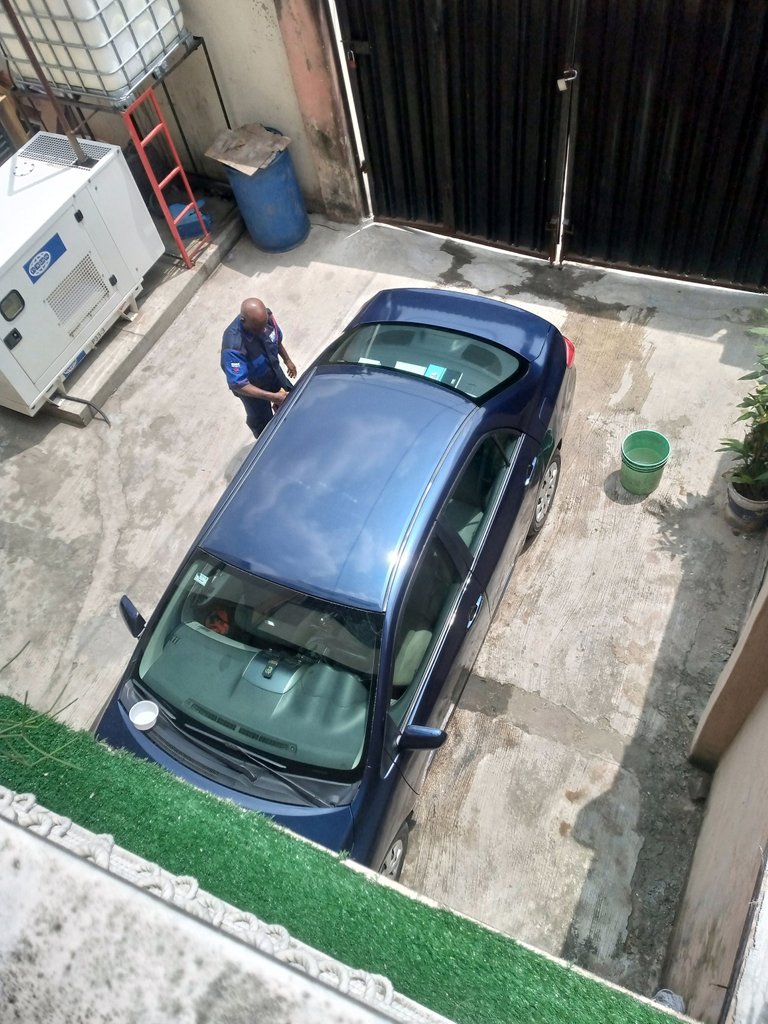 This is just a tip of the iceberg of many others like him out there laboring hard while they should be resting, its a pity there is little to what we can do at this point in there lives, but a lot to learn from them.
Each time I see men like this its like a reminder for me to always be focused, determined and work towards having a better future.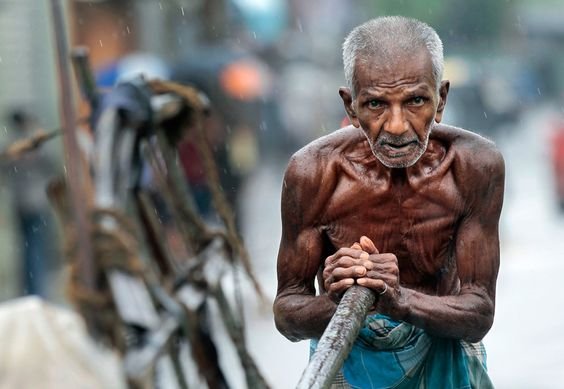 It doesn't matter how they lived their lives, whether they were lazy, irresponsible, unfortunate, or perhaps didn't try enough, but whatever the case may be I always wish them well with sympathy in my heart, more so, its a strong drive for me to have a better life for my self no matter what, and I'd like you to do same.
Word Of Advice...
Dear reader, make hay while sun shines, labor now and enjoy later, invest in your tomorrow, your future is closer than you think.
Live is short, yes! and its good to enjoy life, but not at the expense of your future. In all you do plan for the future, save and invest. no one knows tomorrow.

Thanks for stopping by...
Until Next Time
Stay Woke...
Peace.✌️
All images are taken by me except stated otherwise.

ESP-SPANISH
¿A menudo ves a ancianos mendigando en las calles? o tal vez trabajando incansablemente por un medio de supervivencia?. Cada vez que veo a los ancianos trabajando tan duro en su vejez, un pensamiento pasa por mi mente y me perturba; ¡Yo pregunté! ¿No podría haberse evitado este tipo de vida? ¿Qué pudo haber salido mal en su mejor momento?. Reflexiono sobre esto y, a veces, me pierdo en el callejón de mis pensamientos.
¡Ay, un profundo suspiro!
Esto no es para hacer una broma de los viejos, sino un llamado a sentarse y pensar, todos vamos a envejecer algún día, porque estos viejos alguna vez fueron jóvenes, pero ¿qué pudo haber salido mal?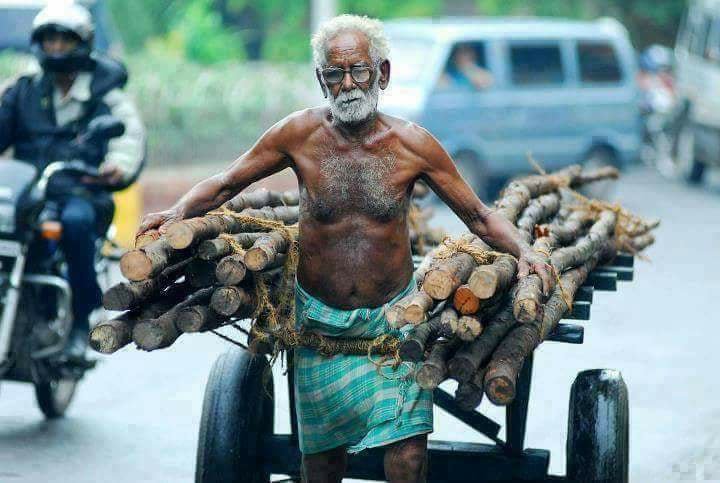 Fuente
La vida no es un lecho de rosas, todos lo sabemos, creo que todas las desgracias se pueden evitar, excepto la muerte, la pobreza, el desempleo y el sufrimiento se pueden evitar si trabajamos duro en nuestra juventud e invertimos para el futuro. Quizás se pregunte qué me impulsó a escribir este artículo, bueno, quédese pegado, está a punto de volverse más intrigante.
Recientemente me mudé a casa de mi tío, él es el Director de una empresa de TI, y desde que estoy con él siempre lavo su auto antes de salir de casa. En su lugar de trabajo, tiene un portero, un hombre muy viejo, este hombre tiene la edad suficiente para ser un padre para mi tío y un abuelo para mí.
Después de llegar al trabajo todos los días, este hombre también irá y lavará el mismo auto que yo también lavé antes de salir de casa. La primera vez que lo vi haciendo eso me dio vergüenza y no supe que decir, me dije dónde están los hijos y la familia de este hombre, sentí lástima por él y le deseé lo mejor.
Esto es solo la punta del iceberg de muchos otros como él trabajando duro mientras deberían estar descansando, es una pena que haya poco de lo que podemos hacer en este momento de sus vidas, pero mucho que aprender de ellos.
Cada vez que veo a hombres así es como un recordatorio para mí de que siempre estoy enfocada, decidida y trabajando para tener un futuro mejor.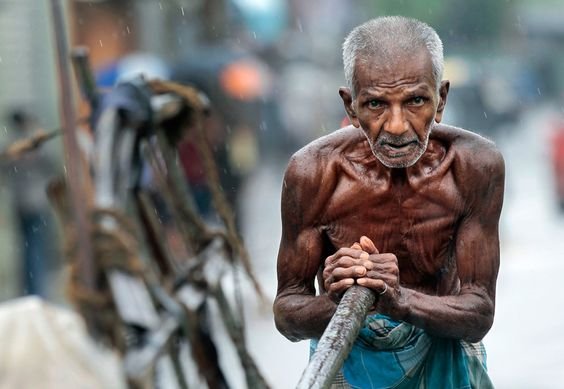 No importa cómo vivieron sus vidas, si fueron flojos, irresponsables, desafortunados o tal vez no se esforzaron lo suficiente, pero cualquiera que sea el caso, siempre les deseo lo mejor con simpatía en mi corazón, más aún, es un fuerte impulso para que yo tenga una vida mejor para mí sin importar qué, y me gustaría que tú hicieras lo mismo.
Un consejo...
Estimado lector, haga heno mientras brilla el sol, trabaje ahora y disfrute después, invierta en su mañana, su futuro está más cerca de lo que piensa.
¡La vida es corta, sí! y es bueno disfrutar de la vida, pero no a expensas de tu futuro. En todo lo que haga, planifique para el futuro, ahorre e invierta. nadie sabe mañana.

Gracias por pasar...
Hasta la proxima vez
Quédate despierto...
Paz.✌️
Todas las imágenes son tomadas por mí, excepto que se indique lo contrario.


---
---