One Hell Of A Weekend
House of Horrors
Option three: Have you ever had a weekend you'd rather forget? Explain what happened, why it was so bad, and what the outcome was.
Around about 1983 before internet or cellphone technology a group of us booked into accommodation in Ifafa Beach further down the coast from where we lived at the time in small 1.5 bedroom homes within a caravan park.
All of us had young children and had not been away for a break in a couple of years. Excited we wracked stacked and packed, one couple had three little ones, the other two and two of us had one each, Four couples and seven children, food for all, let's go!
Ifafa is Zulu expression meaning 'place of sparkling waters', well we arrived in the rain this immediately meant no beach for the little ones. First impression outside, a relatively grand big old house, it looks OK.
Then we went indoors....
One exceptionally long front verandah room with snooker table, very old dirty lounge suite, with 'Blou Koppie lizard' running around the wall trying to escape energetic children running around.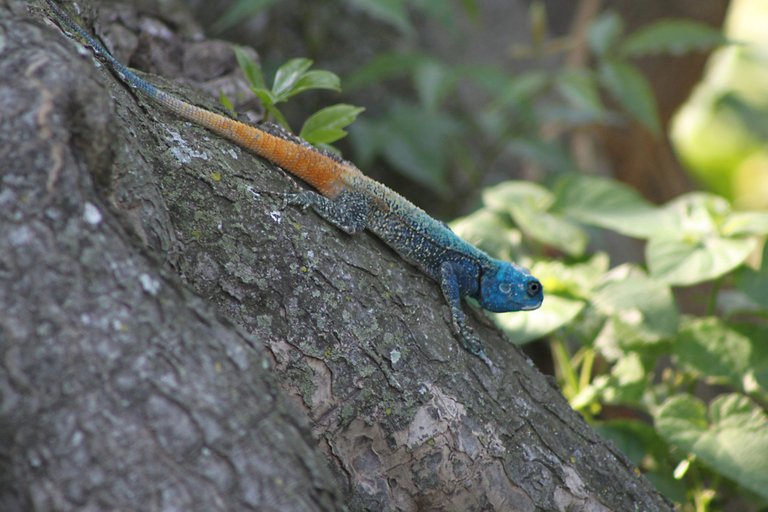 Blue Headed Agama, South Africa - Photograph Taken Recent Years
Kitchen was dripping in sludge, lucky we brought some cleaning products along, two of us started kitchen scrubbing while two held their breath dived into the bathroom! BTW Woman scrubbed and cleaned while men babysat and swept taking turns.... Know the deal 😡?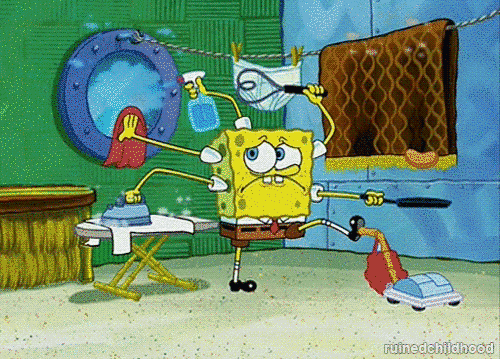 Source - Giphy
Who the hell rents out a place in such filthy condition? Learned later rich folk who never arrived from inland to check what the hell was going on in their property.
'Bedroom' one long room with worn out beds and mattresses that had seen better days, thank goodness we had camp cots for some of the little ones, going back home was not a question, a little too far for little ones who needed urgent feeding.
Next morning more rain, just was not our time to visit obviously we decided to pack and go home, while packing up the cars the oldest little boy (at the time about 6 years old), playing in the garden was rewarded with a bite from a dog. Rabies in the region is a very big problem....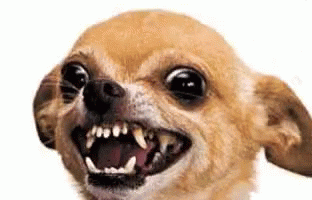 Source - Giphy
Next step parents rushed off with little lad to the closest hospital in Park Rynie about half an hours drive, we packed up the rest of the children and all drove home in under an hour and waited.
Thankfully the child never contracted anything from the bite, we never ventured further afield as a large group again!
The house was not on the beach as advertised, it was up on the hill, similar distance from a beach as where we lived at the time, our friends managed to wrangle a small discount after telephone tongue lashing ensued on our return.
Twelve years later we had a similar event happen in Hogsback, a beautiful place in our country, my sister booked our two families in together after visiting East London in the Eastern Cape.
In both instances we had children, could not turn around and just go home, staying the night was our only option. My advice be very cautious when booking places to stay!

Thought for Today: No matter how far you are from your house, you will keep going until you get home. -
African Proverb
Places to Enjoy On Hive: #lifestylelounge @hive-114105, #qurator @hive-102880, #featheredfriends @hive-106444, #wednesdaywalk @hive-155530, #amazingnature @hive-127788, #alwaysaflower @hive-154065, #feelgood community @hive-19093, #theterminal @hive-101265 and #ladiesofhive @hive-124452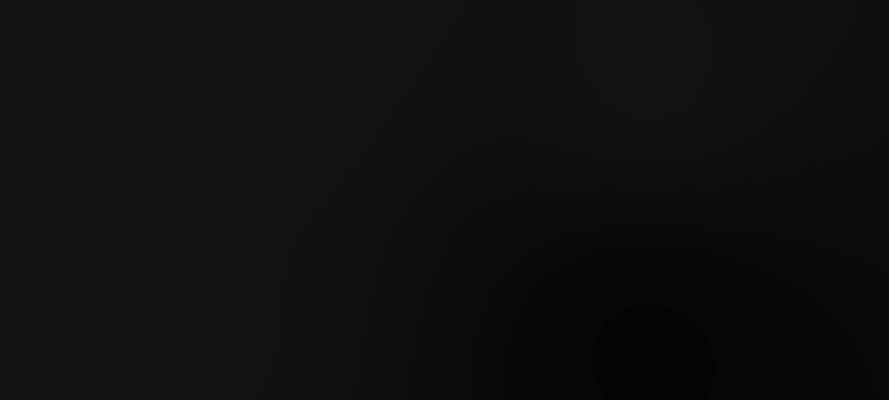 ---
---