"STOLEN STORIES" - MONOMAD - 01DIC22 || ENG-ESP || (9 Pics)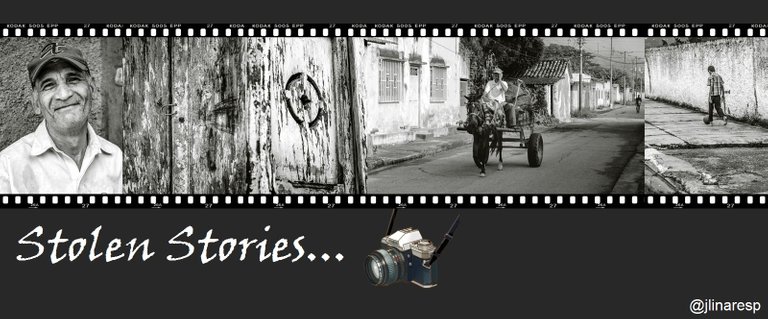 ---
Hello my dear monochromatic people at #Hive!.... Today I bring to share with you other stories "stolen" in my town's streets...
¡Hola mi querida gente monocromática en #Hive!... Hoy traigo para compartir con ustedes otras historias "robadas" en las calles de mi pueblo...
I love sitting down to make these posts on my PC.... I think it's the kind of posts I like to do the most.... That's why I make them to participate in the #monomad challenge..... And it happens that these stories have to be in Black and White (at least that's what I think)... Because Black and White "also helps to write the story"...
Me encanta sentarme a hacer estos posts en mi PC... Creo que es el tipo de publicaciones que más me gusta hacer... Es por eso que las hago para participar en el reto #monomad... Y es que sucede qué estas historias tienen que ser en Blanco y Negro (cuando menos así yo lo pienso)... Porque el Blanco y Negro "también ayuda a escribir la historia"...
---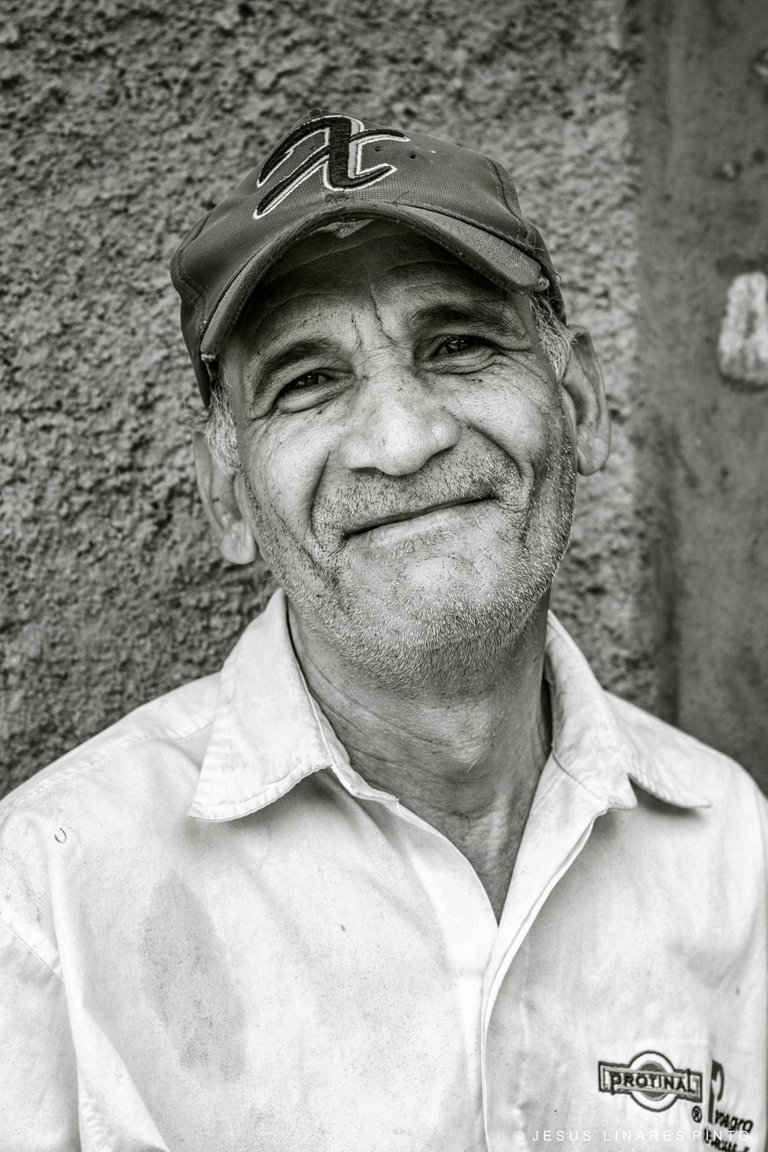 "Domingo Machado"... Better known as "Domingo, I've a girlfriend here"... ha ha ha... :))
"Domingo Machado"... Mejor conocido como "Domingo, Tengo una novia aquí"... Ha ha ha... :))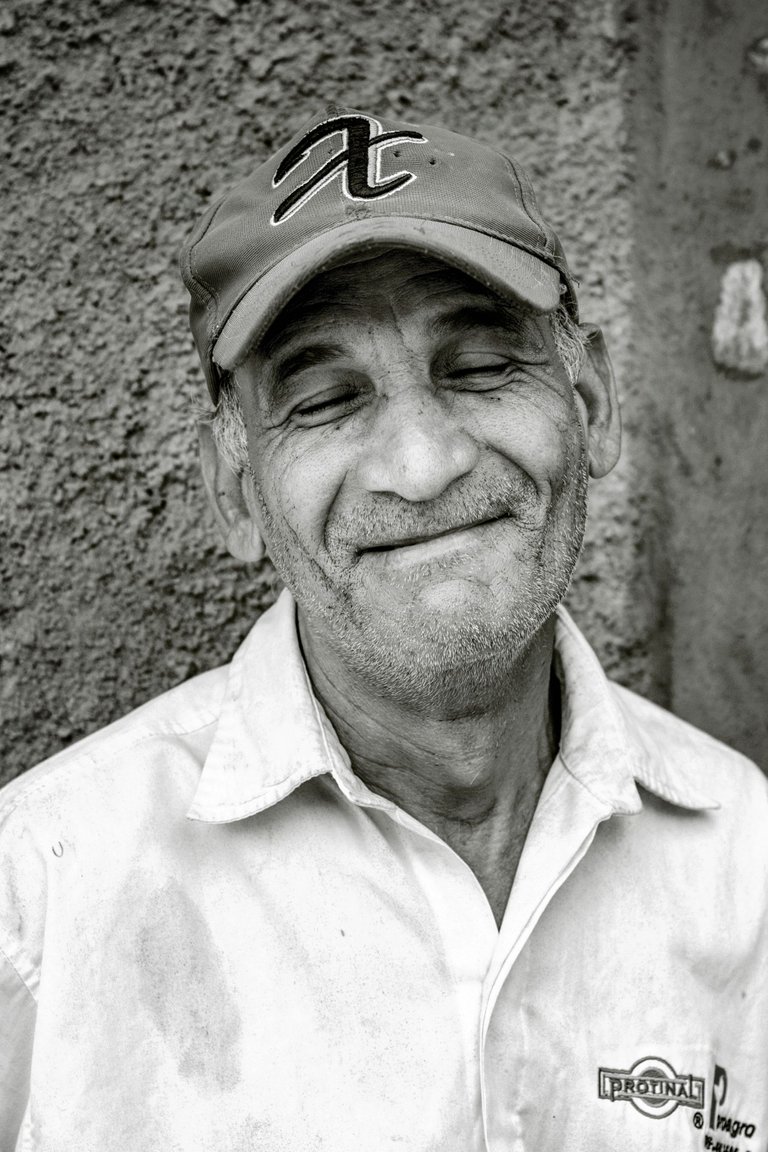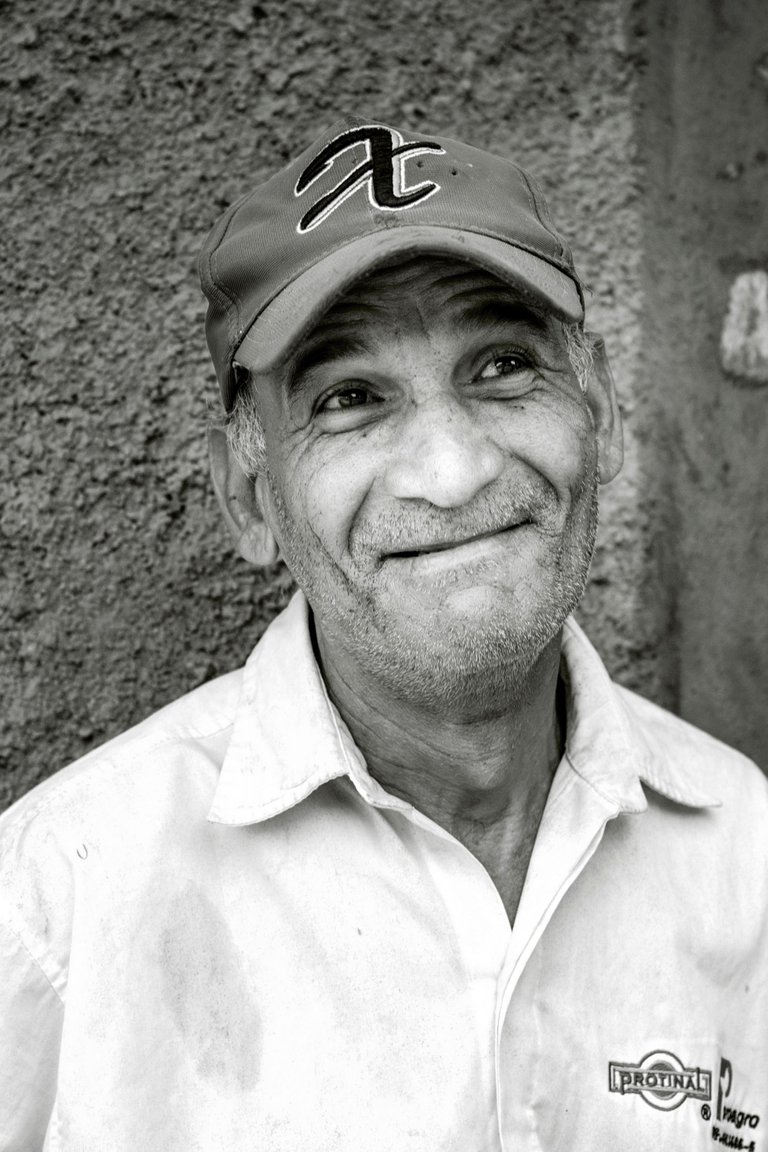 Maybe you already know Domingo from previous posts, but the thing is that "the same happens again and again"... I find Domingo in the doorway of a house where I had not seen him before, it is just 7:00 am and I ask him: What the hell are you doing there, Domingo? And he answers with his usual "I have a girlfriend here"... Ha ha ha! :))... I can't help laughing out loud when he says that and makes a face of innocence!... Domingo is already a typical character of the streets of the village, he lives in the mountains, but very often he sleeps in the houses of "some of his girlfriends"... What a strange thing!...
A Domingo ya quizás le conocen de posts previos, pero el caso es que "sigue sucediendo lo mismo"... Encuentro a Domingo en el portal de una casa donde no le había visto antes, son apenas las 7:00 am y le pregunto: ¿Que diablos haces allí Domingo?... Y él contesta con su habitual "Es que tengo una novia aquí... ¡Ha ha ha!... :)) ¡No puedo evitar reírme a carcajadas cuando dice eso y pone cara de inocencia!... Domingo es ya un personaje típico de las calles del pueblo, vive en las montañas, pero suele dormir muy frecuentemente en las casas de "algunas de sus novias"... ¡Vaya algo extraño!...
---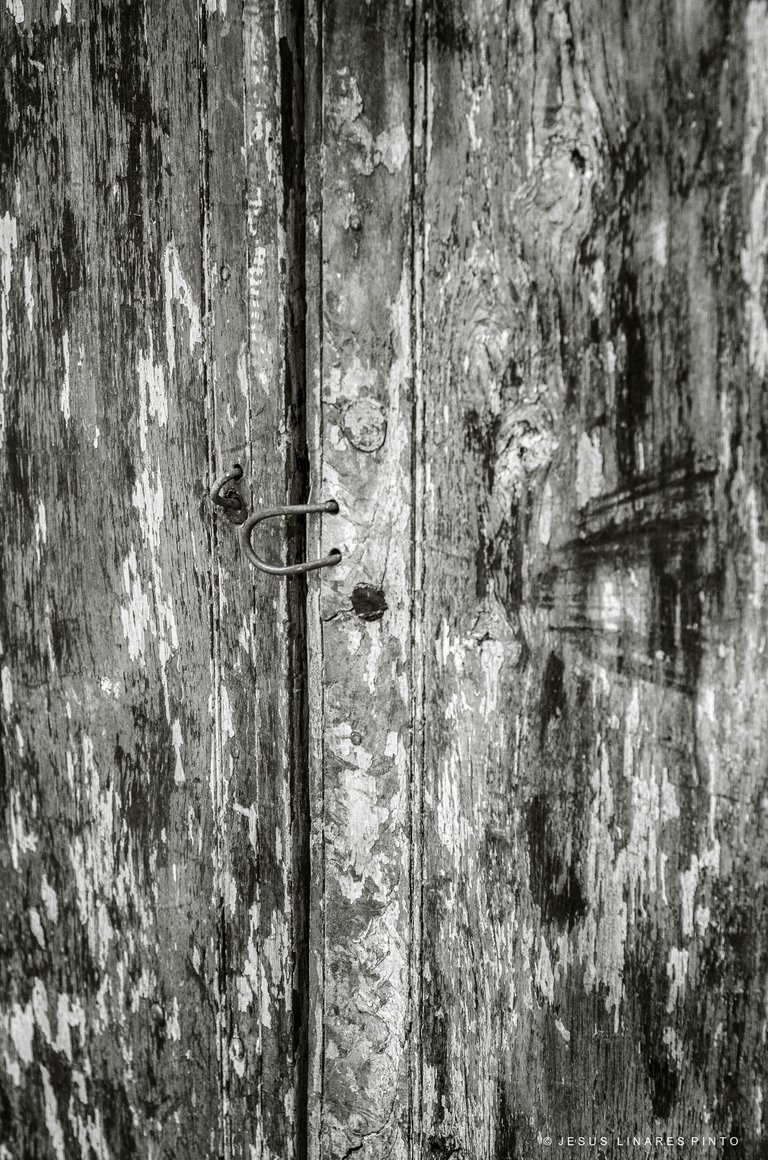 The door in the old carpentry shop of "José Ríos Master"... A few streets away from my house, this door contains a thousand memories of my childhood...
La puerta en la vieja carpintería del "Maestro José Ríos"... A pocas calles de mi casa, esta puerta contiene mil recuerdos vividos de mi niñez.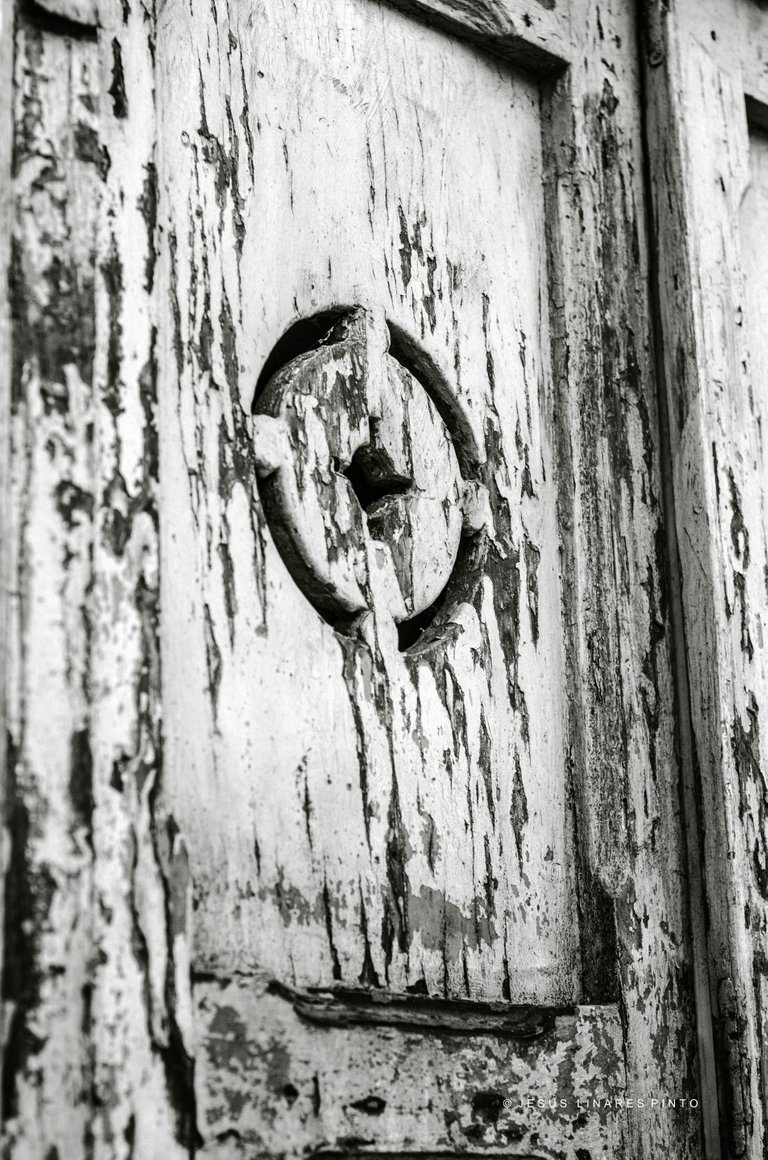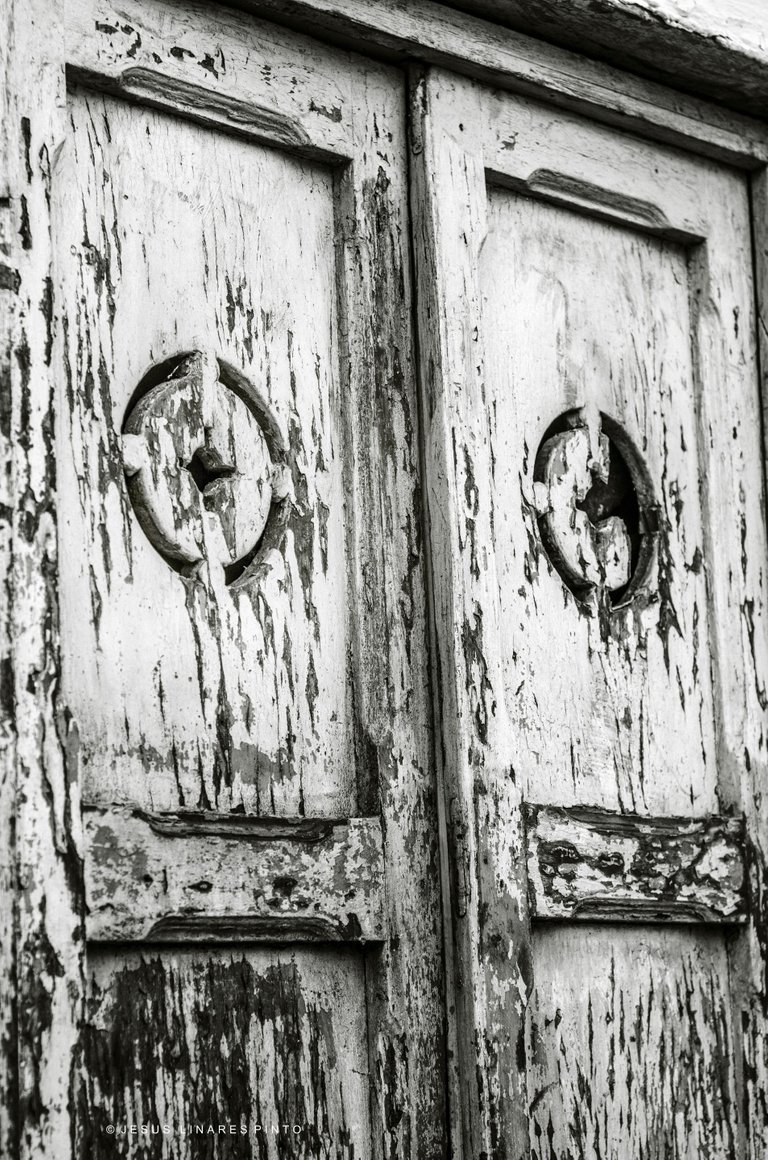 45 years ago, I was a kid and I used to walk here to watch the huge and sweet José Ríos Master (he was a cabinetmaker, and everybody in town called him "Master" because of his great woodworking skills)... He was a tall old man, with huge backs and shoulders.... I was amazed to see him move heavy pieces of wood and place them on the saws, he spent the day working and the furniture he made was highly valued for its high quality.... From time to time he would take a handful of sweets out of his pocket and give them to me and other children who used to watch him from the doors of his carpentry workshop... One day he died suddenly... A heart attack as I remember... I think all the children in the neighborhood cried for him for a long time.... I still remember him as the "good and noble soul" that he was...
45 años atrás, yo era un niño y solía caminar hasta aquí para observar a el enorme y dulce Maestro José Ríos (era ebanista, y todos en el pueblo le llamaban "maestro" debido a sus grandes habilidades trabajando la madera)... Era un anciano alto, de espaldas y hombros enormes... Yo me maravillaba al verlo mover pesadas piezas de madera y colocarlas sobre las sierras, pasaba el día trabajando y los muebles que hacía eran muy cotizados por su alta calidad... De ves en cuando se sacaba un puñado de dulces de su bolsillo y nos los regalaba a mi y a otros niños que solíamos mirarlo desde las puertas de su taller de carpintería... Un día murió repentinamente... Un infarto según recuerdo... Creo que todos los niños del vecindario le lloramos largamente... Le sigo recordando como el "alma buena y noble" que era...
---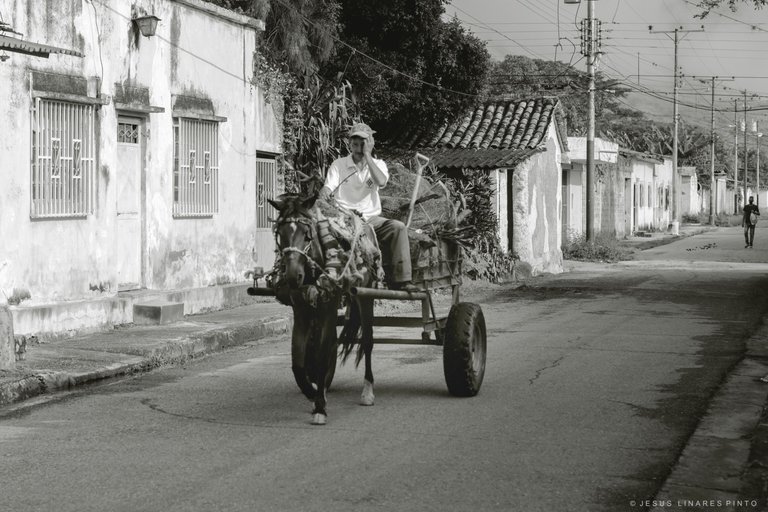 "Julio, his horse and his wagon"... Years go by and Julio continues to make a living with the wagon he inherited from his father...
"Julio, su caballo y su carreta"... Pasan los años y Julio continúa ganándose la vida con la carreta que heredó de su padre...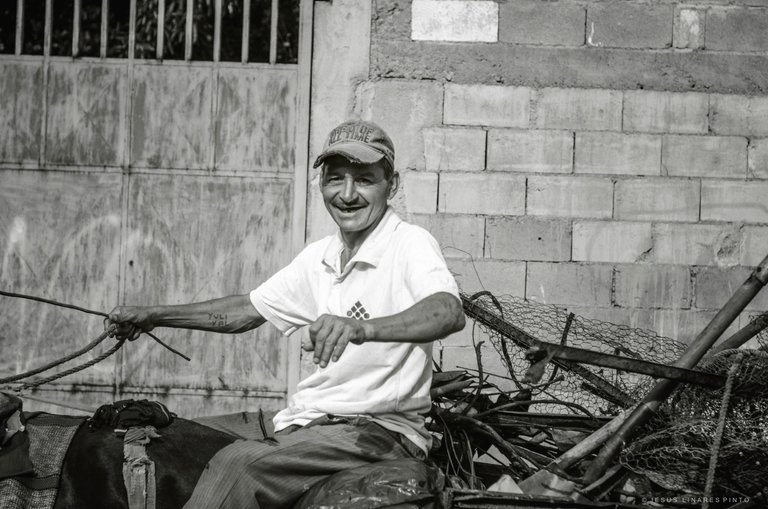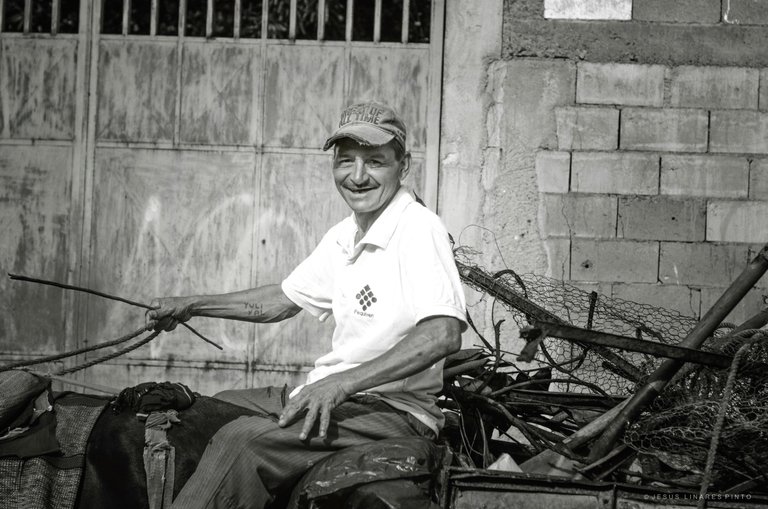 I remember Julio from the years when his father (now deceased) drove the wagon and he was at his side as a little boy just like me.... Julio continues to do the same and also his eldest son has inherited his skills to work with horses and wagons... When someone goes to hire Julio for some job, he usually answers: "Of course I am available, but now let's see if the damned horse wants to earn his bread"... ha ha ha ha :))... Village anecdotes!...
A Julio le recuerdo desde los años cuando su padre (hoy por hoy fallecido) manejaba la carreta y él iba a su lado siendo un chiquillo al igual que yo... Julio continúa haciendo lo mismo y también su hijo mayor ha heredado sus habilidades para trabajar con caballos y carretas... Cuando alguien va a contratar a Julio para algún trabajo, él suele contestar: "Claro que yo estoy disponible, pero ahora vayamos a ver si el condenado caballo desea ganarse su pan"... ha ha ha :))... ¡Anécdotas del pueblo!...
---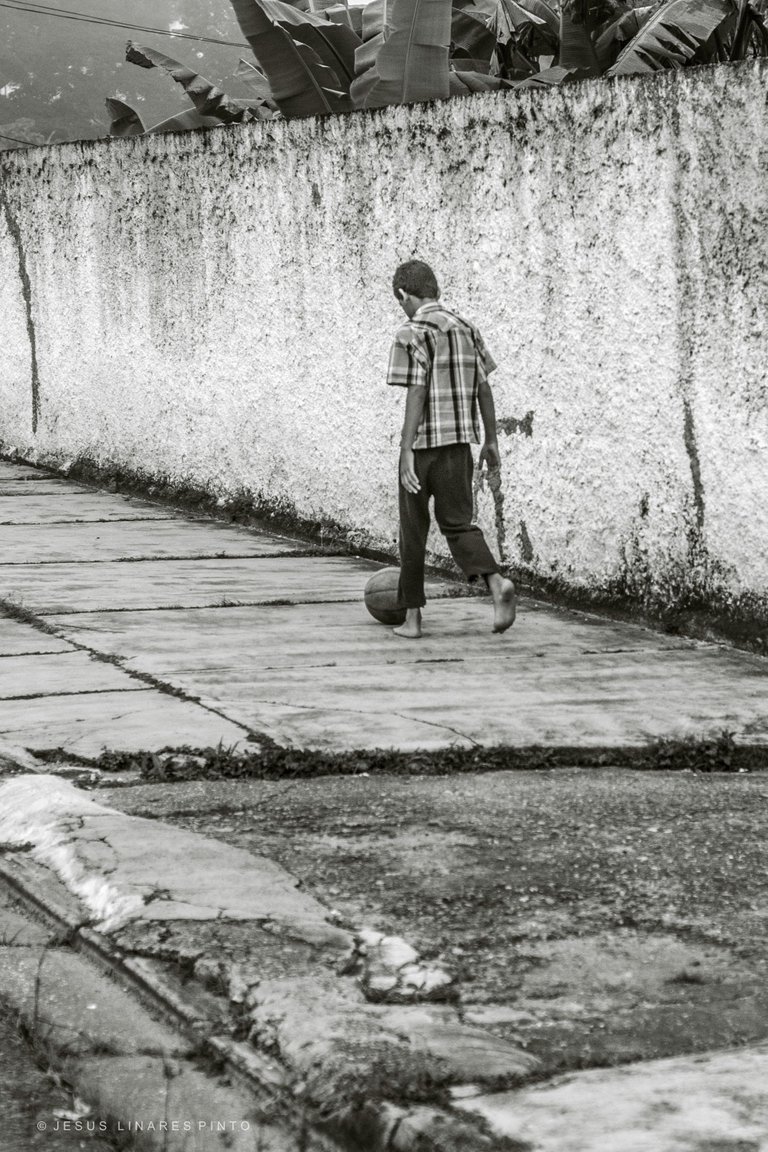 "The shoeless boy"... I close this post with this photo, I took it while I was walking behind this kid who was walking down the street kicking a basket ball... I found it strange he did that in early hour (Approximately 6:45 AM).... I also found it strange that he didn't seem to hear anything around him or even want to say any words.... But I loved the picture.... It seems to me that there is a certain kind of eloquence in this picture, which hints at the boy's self-absorption.
"El niño descalzo"... Cierro este post con esta foto, la hice mientras caminaba detrás de este chico que iba por la calle pateando un balón de baloncesto... Me extrañó que hiciese eso a tal hora (Aproximadamente las 6:45 AM)... También me extraño que no pareciese escuchar nada a su alrededor ni tampoco querer decir palabras... Pero la foto me encantó... Me parece que hay un cierto tipo de elocuencia en esta imagen, el cual deja entrever el ensimismamiento del chico.
---
Thank you all very much for stopping by... We'll see you again soon with more stories from the town and with more black and white shots... A hug to everyone!
Muchas gracias a todos por pasar por aquí... Nos veremos pronto de nuevo con más historias de pueblo y con más fotografías en blanco y negro... Un abrazo a todos!
---
END / FIN
---
"We make photographs to understand what our lives mean to ourselves." - Ralph Hattersley.
"Hacemos fotografías para comprender lo que nuestras vidas significan para nosotros mismos." - Ralph Hattersley.

Camera: Nikon D7000 | Lens: Sigma 18-200mm f3.5-6.3 II DC OS HSM
Cámara: Nikon D7000 | Objetivo: Sigma 18-200mm f3.5-6.3 II DC OS HSM
Montalbán, Carabobo, Venezuela.
---
---