"SPECTRES AND OTHERS" - Photo series || ENG-ESP || (10 Pics)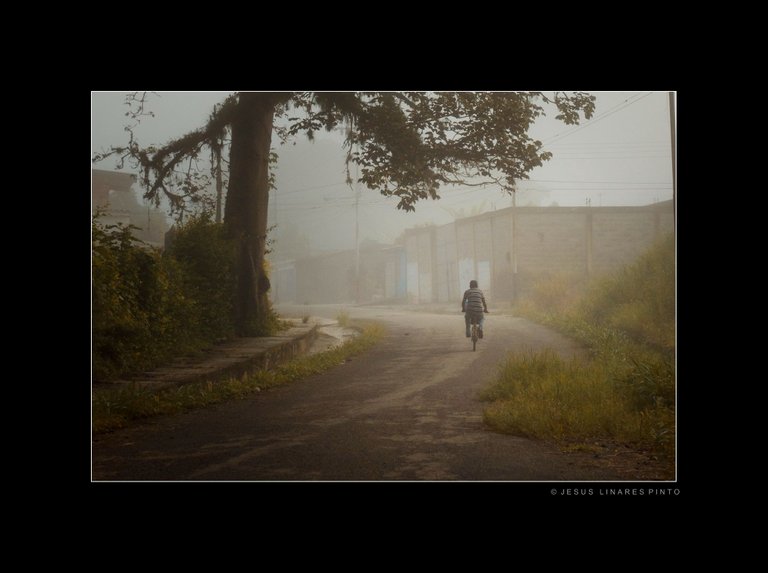 I
---
August is here... A nice month indeed, but the rains have wreaked damage in some parts of town and many people have simply gotten "fed up" with the rainy days following one after the other without ever seeming to stop...
Llegó Agosto... Un lindo mes ciertamente, pero las lluvias han hecho estragos en algunas partes del pueblo y mucha gente simplemente ya se ha "fastidiado" de los días lluviosos sucediéndose uno tras otros sin parecer detenerse nunca...
---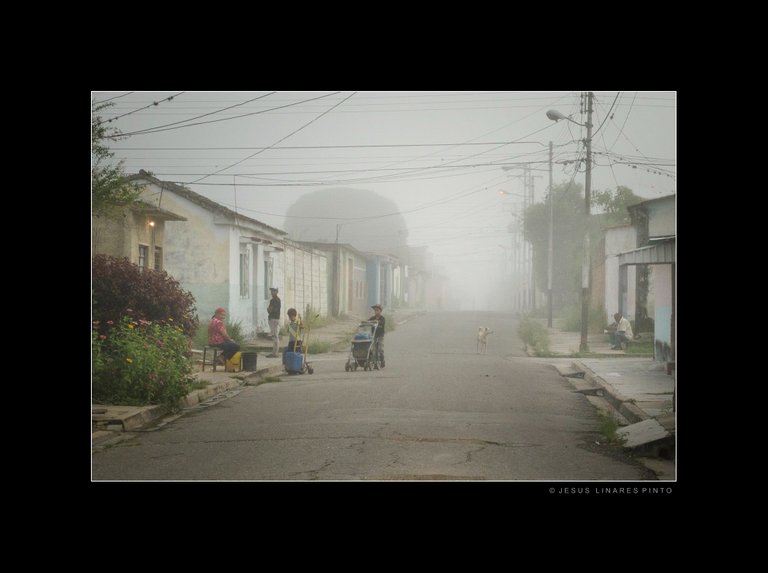 II
---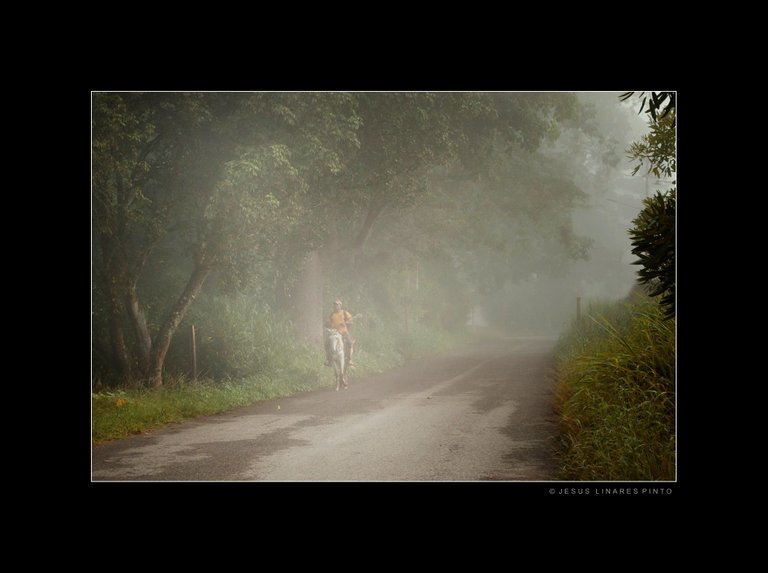 III
---
Then, the humidity rises to high levels and the air becomes thick.... That's when some mornings are extremely foggy, but warm, not that cool fog of the Decembers and the Januaries... No, this is a dense, thick and warm fog, which makes you feel as if you were walking among morning vapors and steaming mists.
Entonces, la humedad se eleva a altos niveles y el aire se hace espeso... Es cuando algunas mañanas son de una niebla extremadamente densa, pero tibia, no es esa niebla fresca de los Diciembres y los Eneros... No, esta es una niebla densa, espesa y tibia, que hace sentir la sensación de estar caminando entre vapores mañaneros y humeantes vahos.
---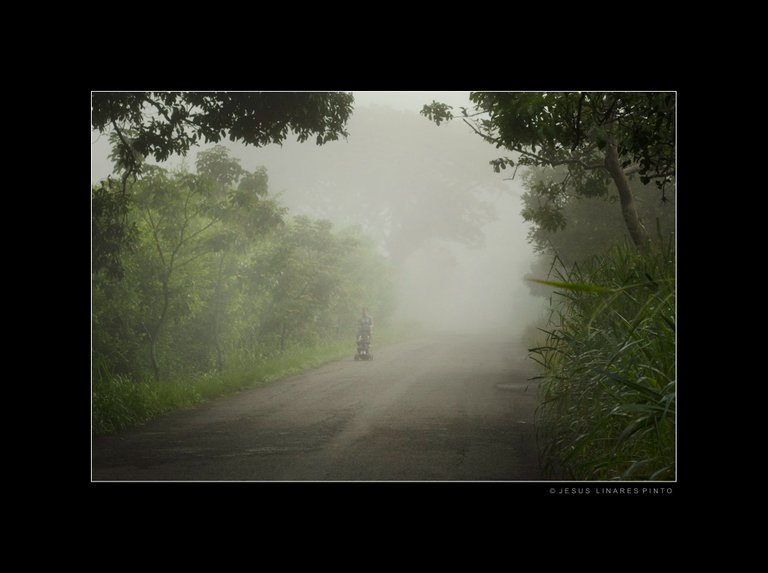 IV
---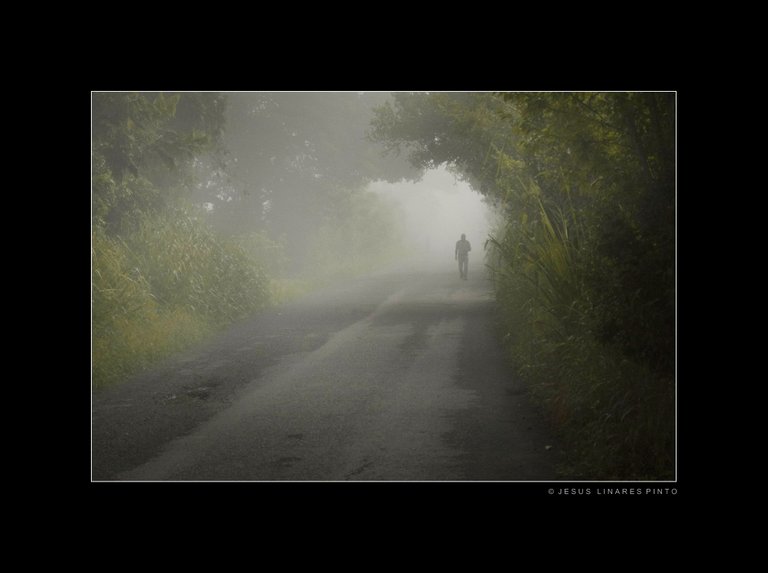 V
---
Beyond the uncomfortable temperature and high humidity, the views of the streets and country roads are really beautiful... Perhaps that same "pasty density" makes everything look curiously eloquent.
Mas allá de la incómoda temperatura y alta humedad, las visiones de las calles y los caminos rurales son realmente hermosas... Quizás esa misma "densidad pastosa" hace que todo luzca curiosamente elocuente.
---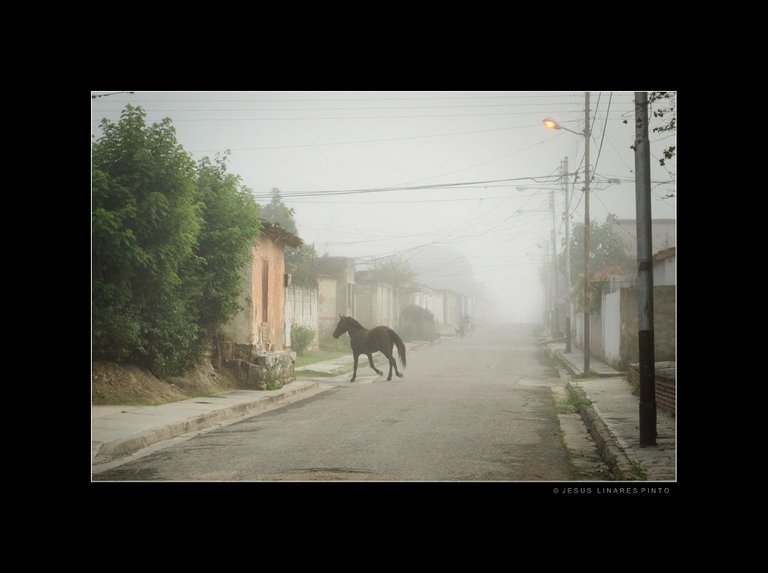 VI
---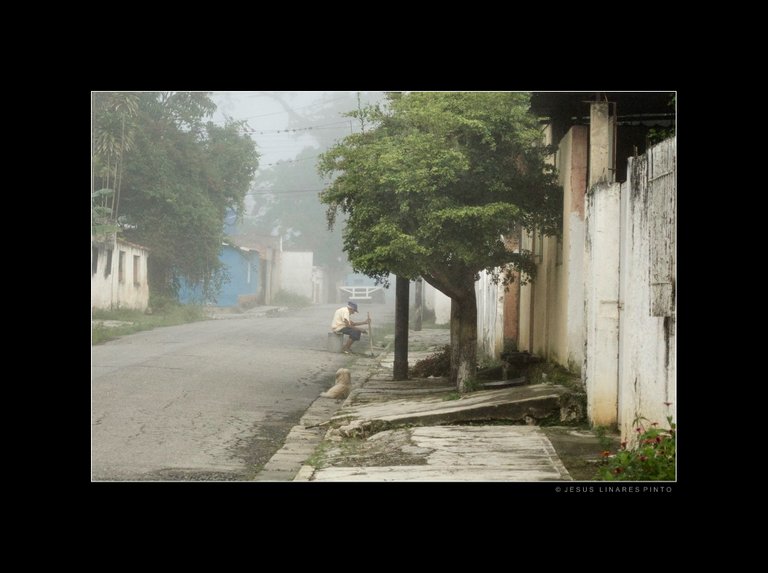 VII
---
I am truly sorry to distance myself a bit from the photographic theme as I write and seem to be detailing some movie about the drama caused by some climatic event (very much in vogue these days, by the way).... But one thing (the weather) goes hand in hand with the other (the photos).
En verdad lamento distanciarme un poco del tema fotográfico al escribir y parecer que estoy detallando alguna película sobre el drama causado por algún evento climático (muy en boga en estos tiempos, por cierto) ... Pero es que una cosa (el clima) va de la mano con la otra (las fotos).
---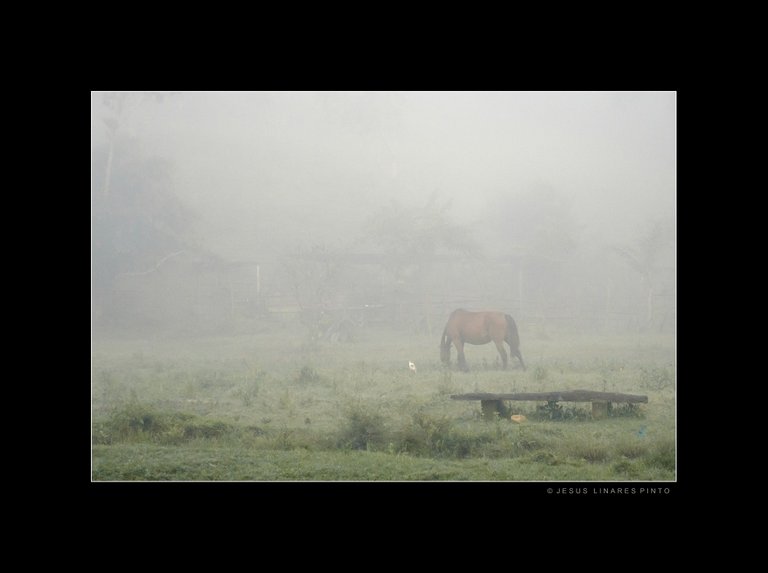 VIII
---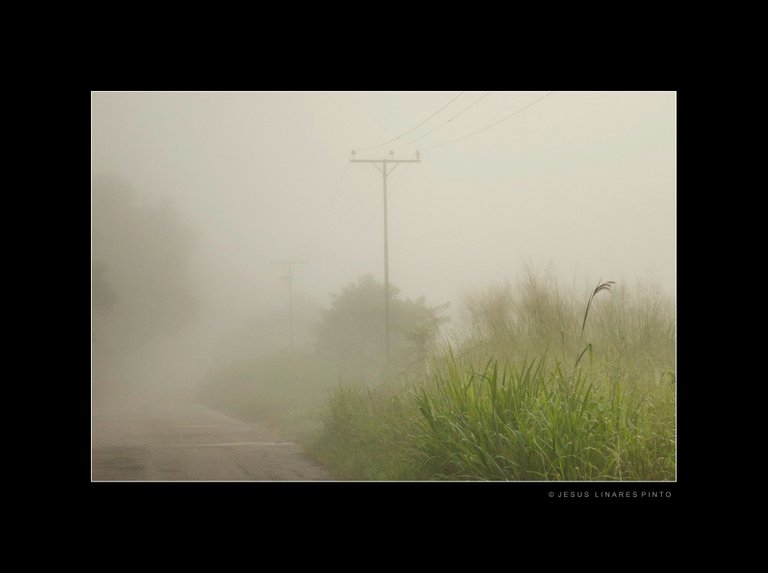 IX
---
And it is that going out to take pictures in this atmosphere is something different ... I took my old Nikon D7000 without thinking about it and went out to walk the streets of this dense and tiring dawn Sunday... To my surprise, when I took it out of my bag and I was already on the street, I had my "kit lens" attached... Yes, that never well pondered 18-55mm whose particular "super power" is that everybody talks bad about it, but it always ends up doing almost any kind of job and does it well...
Y es que salir a hacer fotos con esta atmósfera es algo distinto... Tomé mi vieja Nikon D7000 sin pensarlo y salí a recorres las calles de este Domingo de amanecer denso y cansino... Para mi sorpresa, cuando la saqué del bolso ya estando en la calle, tenía colocado mi "lente del kit"... Sí, ese nunca bien ponderado 18-55mm cuyo particular "súper poder" es qué todo el mundo habla mal de él, pero siempre termina haciendo casi cualquier tipo de trabajo y lo hace bien...
---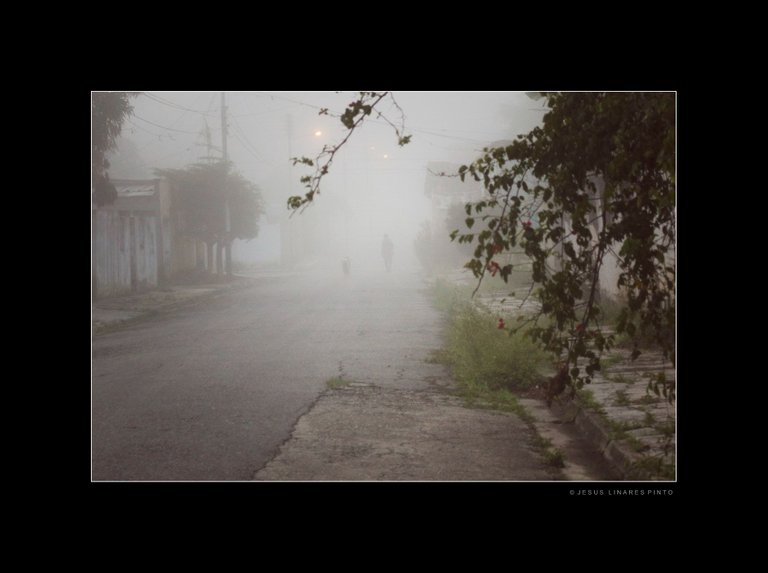 X
---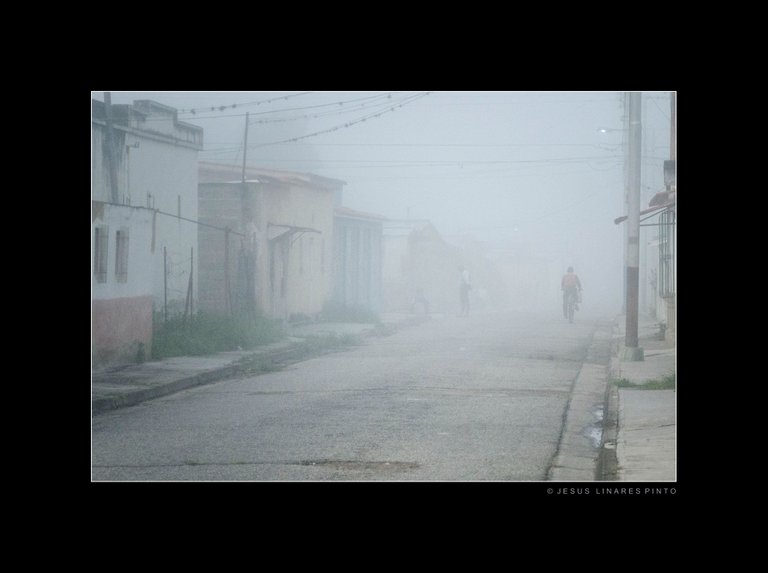 XI
---
So I decided to raise my ISO to 1000 (since the 18-55 does a lot of things well, except for "absorbing light") and decided that I would have a photo walk of photos "fought" with the dense penumbras of the morning atmosphere of this first Sunday of August... And these then have been these photos...
Así que decidí subir mi ISO a 1000 (pues el 18-55 hace muchas cosas bien, menos eso de "absorver luz") y decidí que tendría una caminata fotográfica de fotos "luchadas" con las penumbras densas de la atmósfera mañaneara de este primer Domingo de Agosto... Y estas entonces han sido estas fotos...
---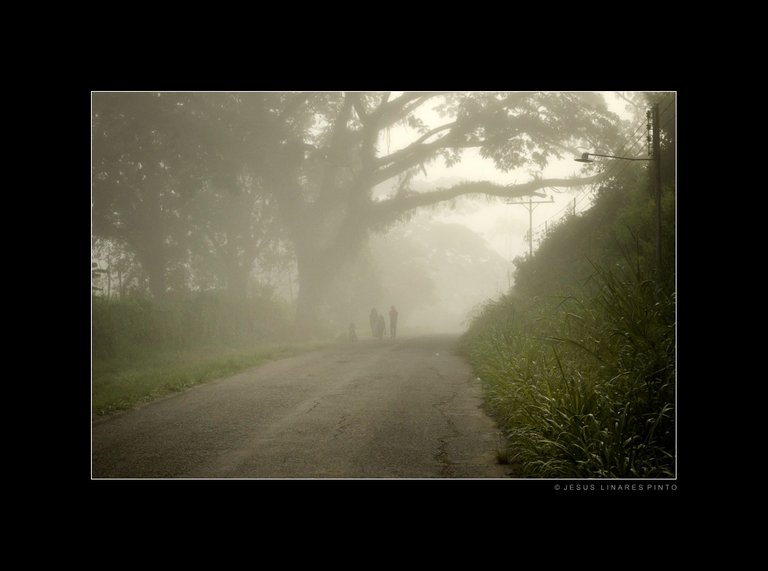 XII
---
I hope you liked them, see you soon again in this corner of lights and images stolen to the time...
Espero que les hayan gustado, nos vemos pronto nuevamente en este rincón de luces y de imágenes robadas al tiempo...
---
TECHNICAL NOTE: The editing of these images is based on RAW files managed with Adobe Camera RAW, where adjustments of brightness, clarity, white balance, selective saturation of colors and tonalities were made. After this, and once converted to JPG, they were worked with Adobe Photoshop CS6 ED for some minor adjustments related to cropping and horizon balance. Resizing, framing and adding watermarks were done in PhotoScape.
NOTA TÉCNICA: El trabajo de edición de estas imágenes parte de los archivos RAW gestionados con Adobe Camera RAW, en donde se realizaron ajustes de luminosidad, claridad, balance de blancos, saturación selectiva de los colores y tonalidades. Posterior a esto y una vez convertidos a JPG fueron trabajados con Adobe Photoshop CS6 ED para algunos ajustes menores relativos a recorte y balance de horizontes. La reducción de tamaño, enmarcado y agregado de marcas de agua fueron realizados en PhotoScape
---
END / FIN
---
"We make photographs to understand what our lives mean to ourselves." - Ralph Hattersley.
"Hacemos fotografías para comprender lo que nuestras vidas significan para nosotros mismos." - Ralph Hattersley.

Camera: Nikon D7000 | Lens: AF-S DX NIKKOR 18-55mm f/3.5-5.6G VR
Cámara: Nikon D7000 | Objetivo: AF-S DX NIKKOR 18-55mm f/3.5-5.6G VR
Montalbán, Carabobo, Venezuela.
---
---