MATTER OF LONELINESS - (CUESTIÓN DE SOLEDAD) || ENG-ESP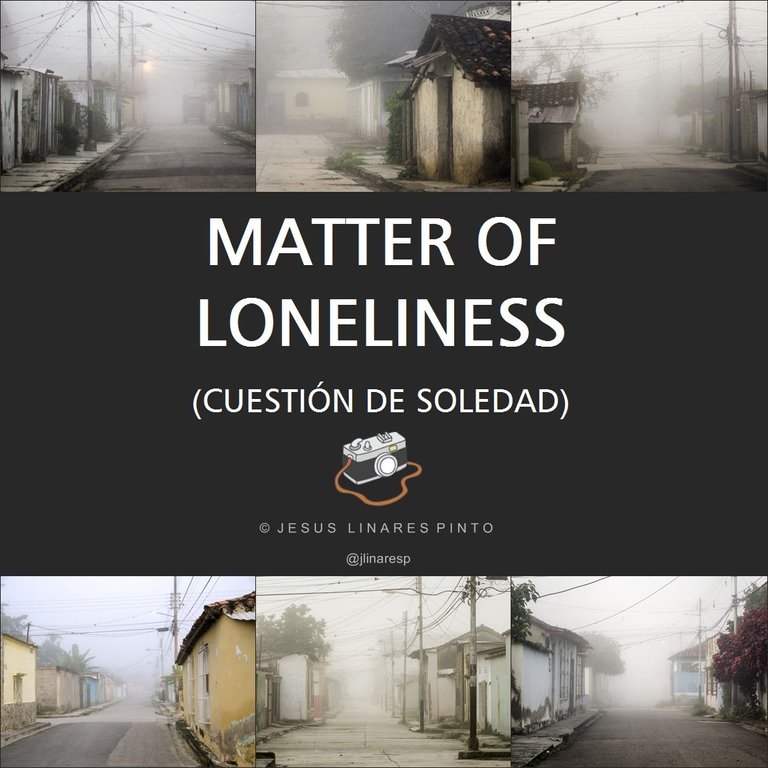 ---
Today I have an anecdote, or a story, whatever you want to call it, to accompany these photos today (you know that I like both writing and taking photos, although for both things I am equally anarchic and empirical)... And this anecdote is inspired precisely in these photos captured in the streets of my town (Montalbán, Carabobo, Venezuela) on mornings when I go out to wander...
Hoy tengo una anécdota, o una historia, como sea que quieran llamarle, para acompañar estas fotos de hoy (ustedes saben que gusto tanto de escribir como de hacer fotos, aunque para ambas cosas soy igual de anárquico y empírico)... Y esta anécdota está inspirada precisamente en estas fotos capturadas en las calles de mi pueblo (Montalbán, Carabobo, Venezueal) durante las mañanas cuando salgo a deambular...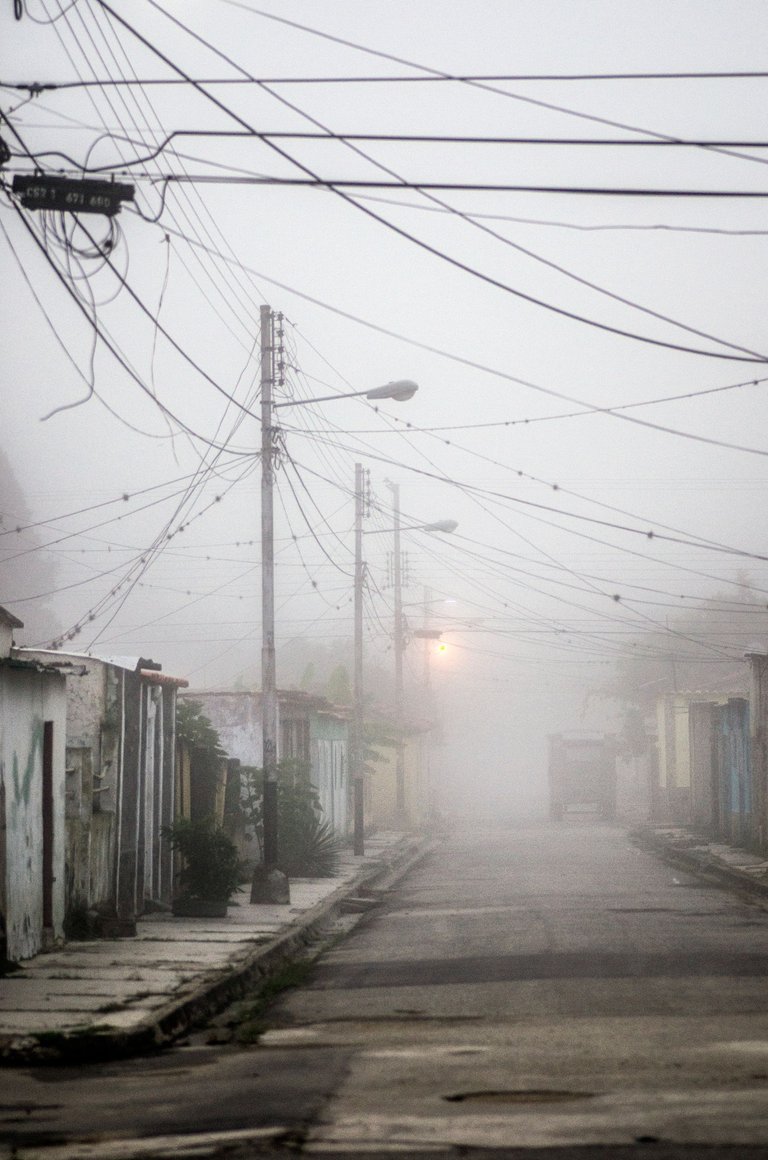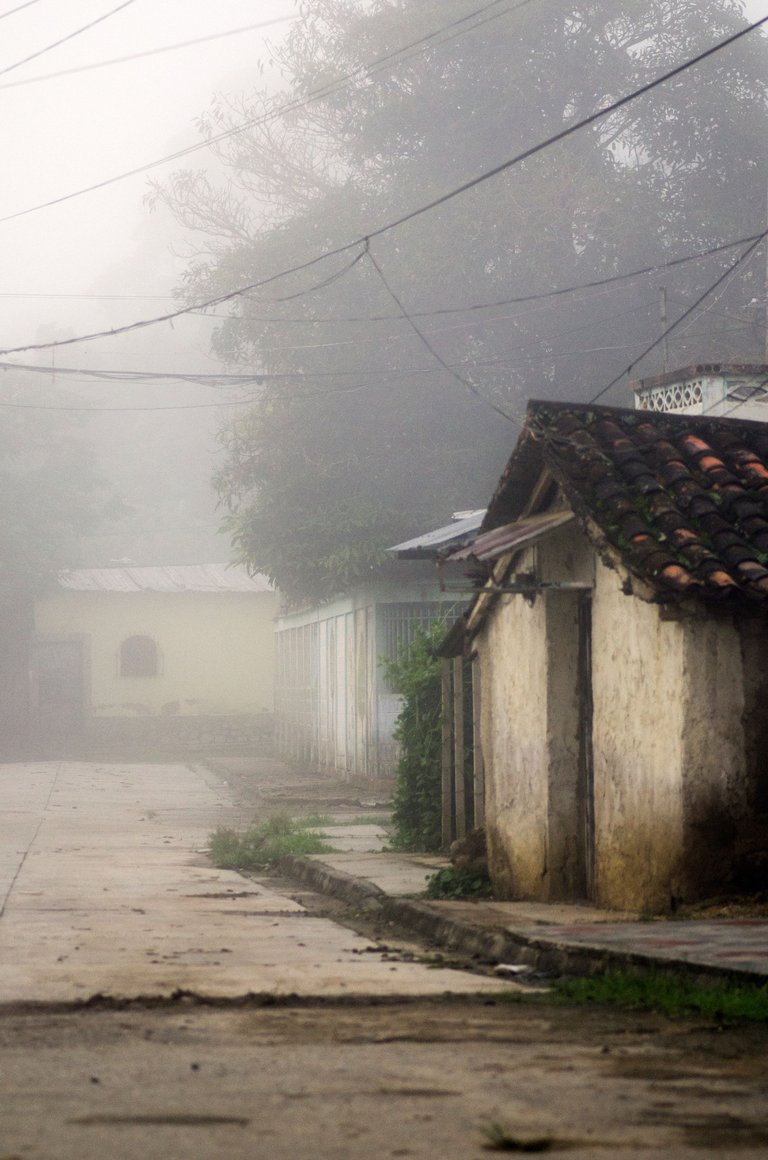 My father was a person of very particular character and among his virtues was being someone with a deep humanity and innate love for other people, so it was something frequent that he was closer to those who needed his help, rather than sharing with people who had no problems... One of his favorite sayings was: "Always try to help everyone and if you can't help, at least try not to fuck them" (literally as I write it, because Dad did not deprive himself of using our language in all its extension)...
Mi padre era una persona de carácter muy particular y entre sus virtudes estaba la de ser alguien con una profunda humanidad y amor por las otras personas, así que era algo frecuente que fuese más cercano a aquellos que necesitasen su ayuda, que compartiendo con personas que no tuviesen problemas... Uno de sus dichos favoritos era: "Siempre procura ayudar a todos y si no puedes ayudar, cuando menos procura no joderles" (así literalmente como lo escribo, pues Papá no se privaba de usar nuestro lenguaje en toda su extensión)...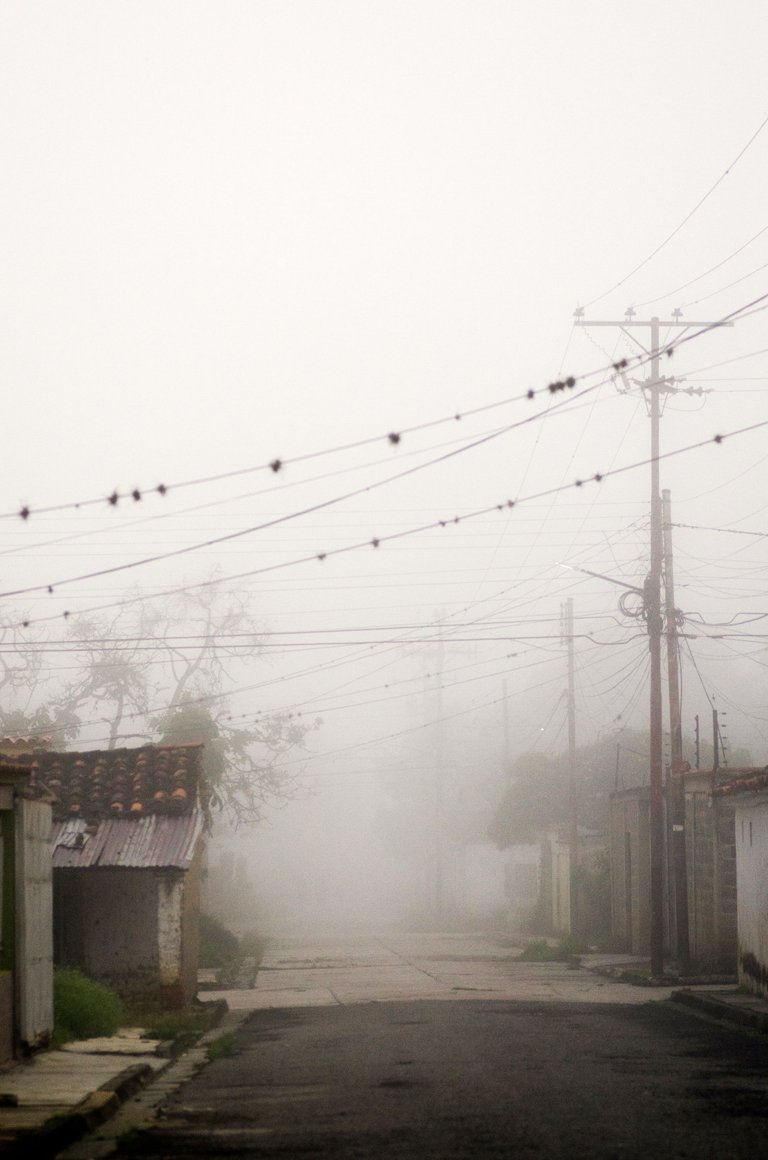 Back in 2002 if I remember correctly, Dad was away from home for a couple of weeks until one day he showed up accompanied by one of his friends named "David"... David was a painter artist (a pretty good one by the way) and my father loved painting, so his friendship with David revolved around this (and around their common taste for good food, tobacco and whiskey and anything that was "partying")... David was about 20 years younger than my father, so there was also a sort of very noticeable father-son feeling between them....
Allá por el año 2002 si mal no recuerdo, Papá estuvo ausente un par de semanas de casa hasta que un día apareció acompañado con uno de sus amigos llamado "David"... David era pintor (uno bastante bueno por cierto) y mi padre amaba la pintura, así que su amistad con David giraba en torno a esto (y en torno a su gusto en común por la buena comida, el tabaco y el whisky y todo lo que fuese "festear")... David era unos 20 años menor que mi padre, así que entre ellos también había una especie de sentimiento padre-hijo muy notable...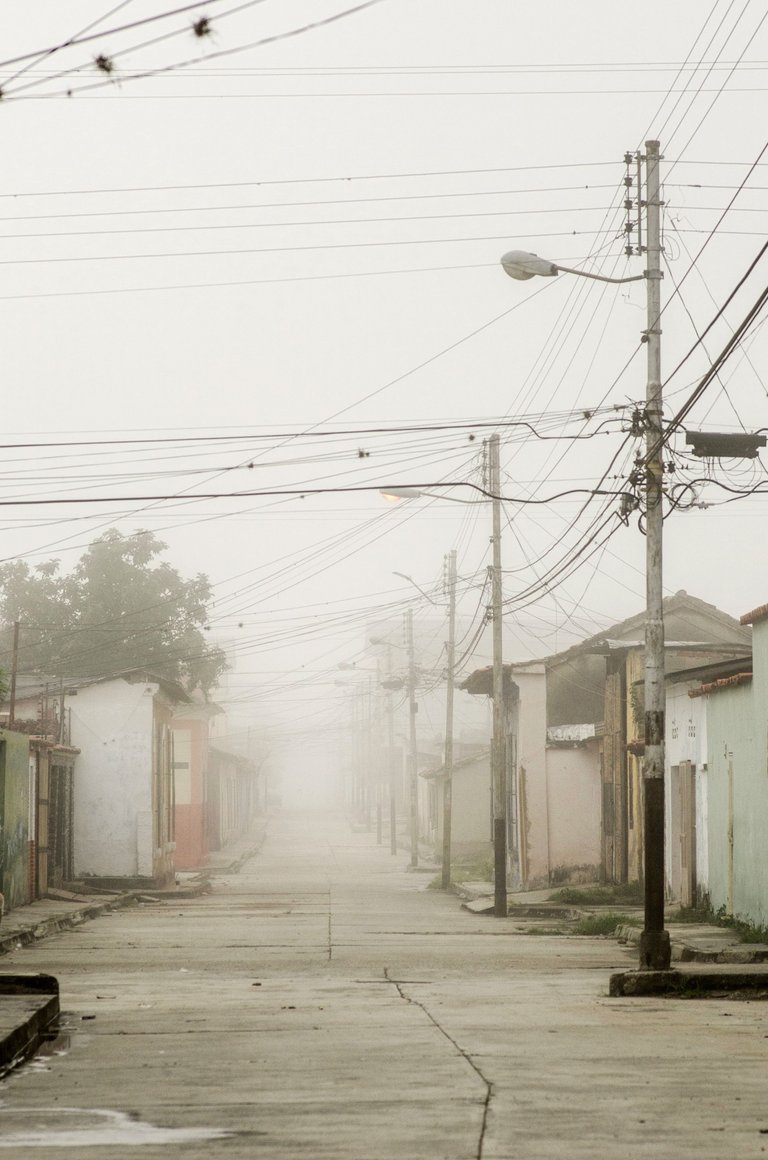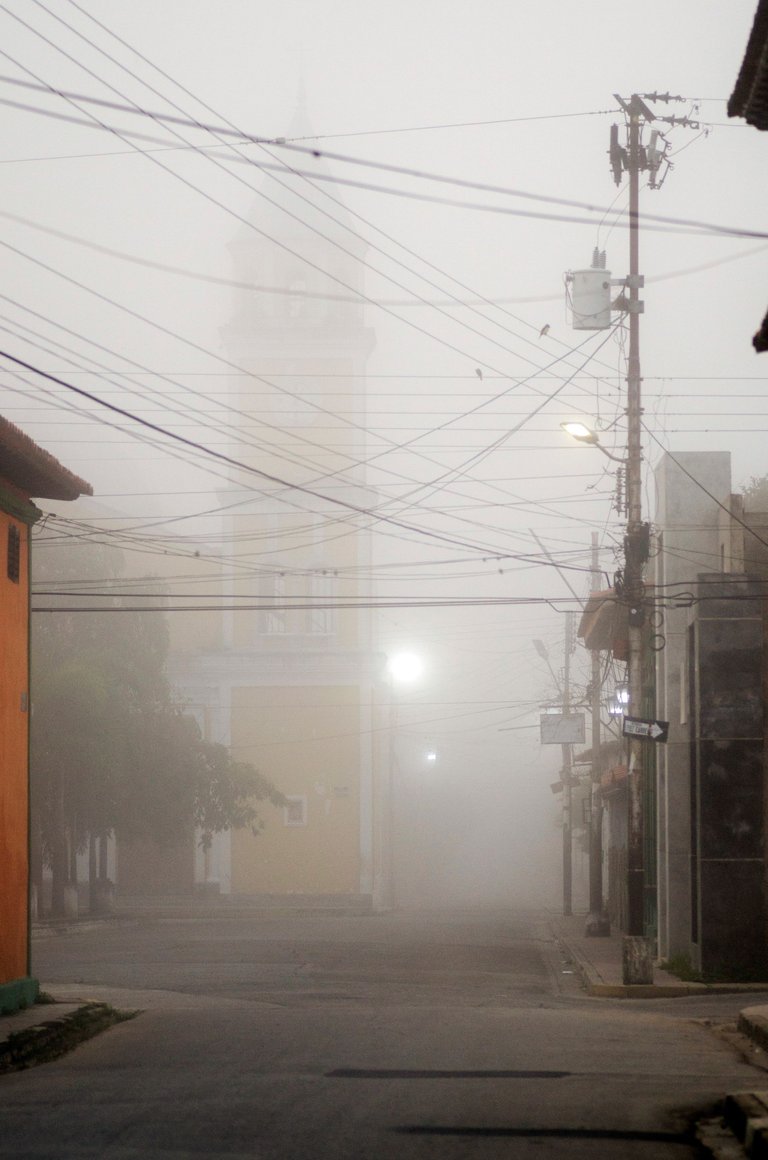 Our father informed us that David would be spending some time with us at home as part of therapy to recover from his recent divorce and a "suicide attempt" which had been miraculously averted thanks to the intervention of his neighbors (yes, it was pretty serious as you can see).
Nuestro padre nos puso al tanto de que David estaría un tiempo con nosotros en casa como parte de una terapia para recuperarse de su reciente divorcio y de un "intento de suicidio" el cual había sido milagrosamente evitado gracias a la intervención de sus vecinos (sí, la cosa era bastante seria tal como pueden ver).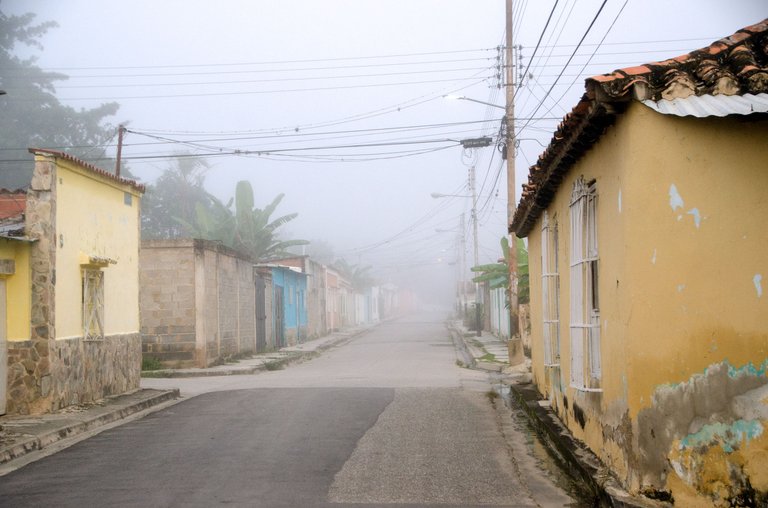 For us (despite the complicated reason for his visit) it was a wonderful thing that David came to live here, because he was like a "giant and kind brother" (his height was over 2 meters) whom we had known since we were children... This is how David started his "therapy" stay in Montalban...
Para nosotros (a pesar del complicado motivo de su visita) era algo maravilloso el que David viniese a vivir aquí, pues era como un "hermano gigante y bondadoso" (su estatura sobrepasaba los 2 metros) a quien conocíamos desde que eramos niños... Así fue como David comenzó su estadía de "terapia" en Montalbán...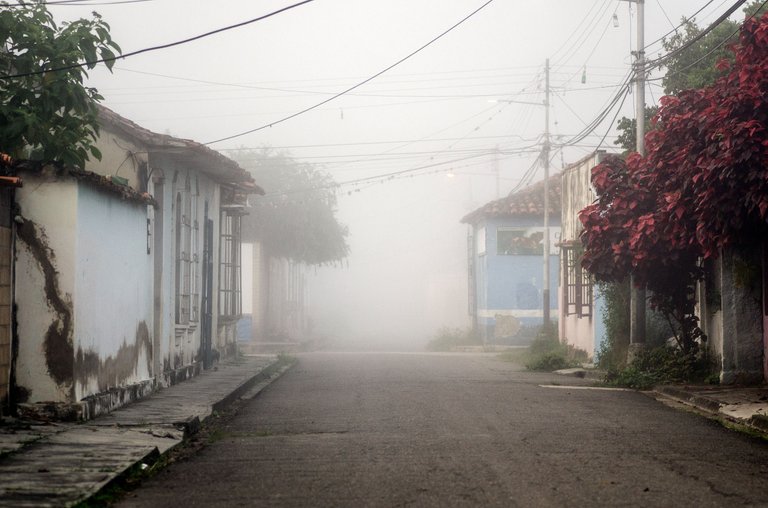 One of those typical mornings full of fog and humidity in our town after a night of rains, I arrived at my parents' house very early (around 6:00 AM) and found Dad and Mom preparing coffee in their kitchen, a few minutes later the huge figure of David appeared in the room dressed in a sweater, sport pants and running shoes... My dad looked him up and down without responding to his good morning..
Durante aquellos días, una de esas típicas mañanas repletas de niebla y humedad en nuestro pueblo después de una noche de lluvias, llegué a casa de mis padres muy temprano (cerca de las 6:00 AM) y encontré a Papá y Mamá preparando café en su cocina, pocos minutos después apareció en el recinto la enorme figura de David vestido con suéter, pantalones deportivos y zapatos correr... Mi padre le miró de arriba a abajo sin responder a sus buenos días...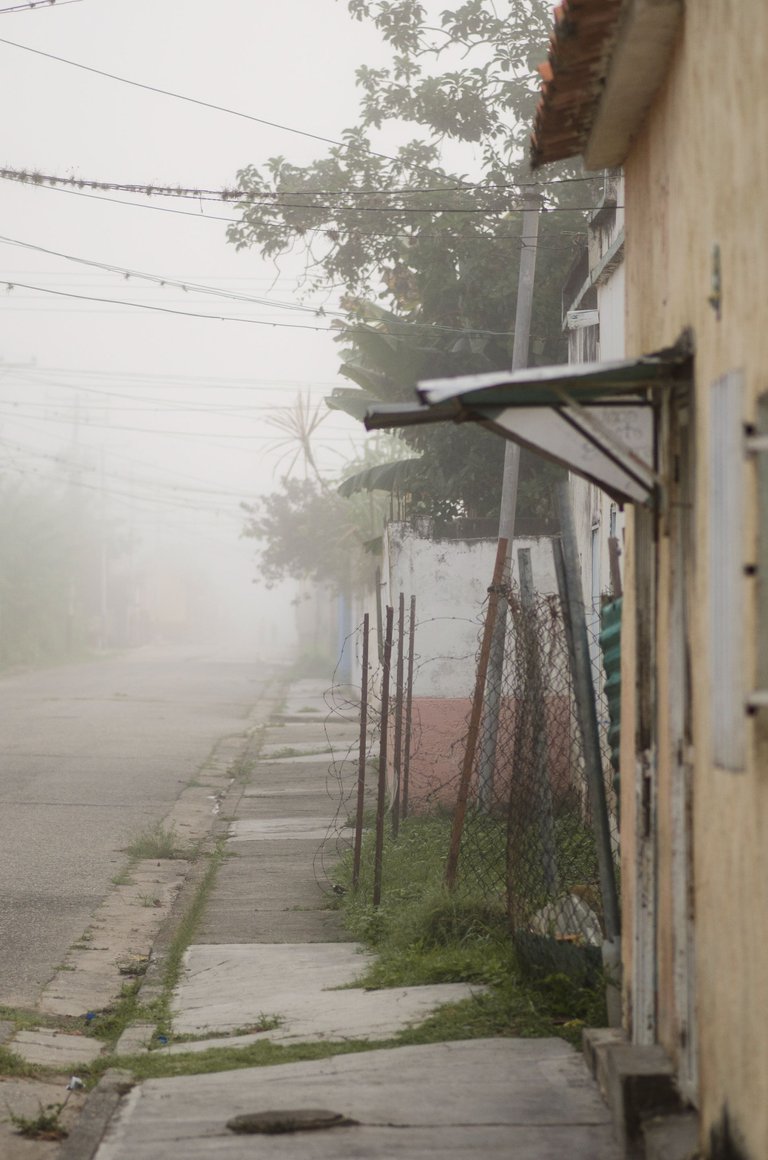 A little later Dad asked David: Where the hell do you think you are going dressed as a marathon runner? David smiling replied: I plan to take advantage of the morning to go for a walk through the streets of town and get some exercise, I'm sure that will do me good....
Poco después Papá preguntó a David: ¿A donde diablos piensas que vas disfrazado de maratonista?... David sonriendo contestó: Pienso aprovechar la mañana para salir a caminar por las calles del pueblo y hacer un poco de ejercicio, estoy seguro de que eso me hará bien...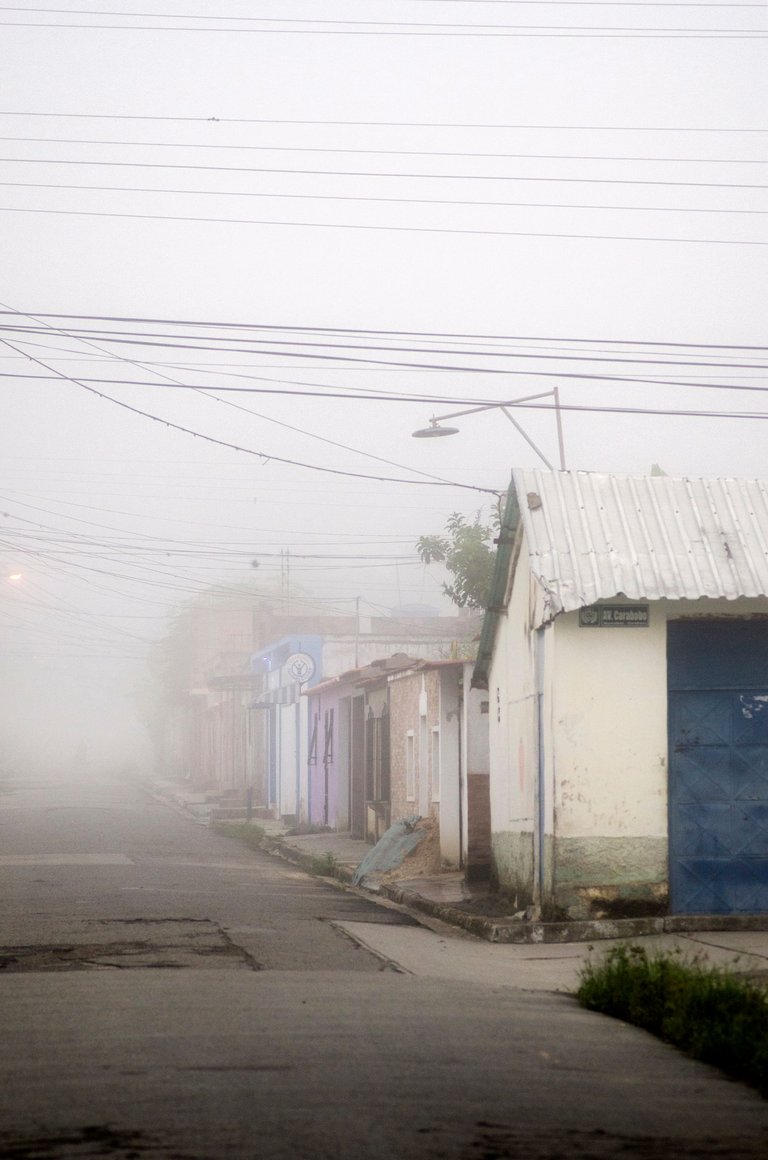 My father, whose lack of tact was as great as his good heart, had no better idea than to say to David: "The streets of this damned town are so lonely and depressing at 6 AM, that I think you will have to carry a rope to hang yourself from a lamp post to finish what you started"... Wow!... My mother and I looked into each other's eyes full of astonishment, we always knew how high the degree of trust was between David and my father, but this seemed to us simply grotesque. But more grotesque was to see David laugh out loud and tell my father to get him that rope to carry in case he needed it... Then he drank a cup of coffee, said goodbye and headed off into the lonely streets for an early morning walk.
Mi padre, cuya falta de tacto era tan grande como su buen corazón, no tuvo mejor idea que decirla a David: "Las calles de este condenado pueblo son tan solitarias y deprimentes a las 6 AM, que me parece que tendrás que llevar una soga para colgarte de un poste del alumbrado y así terminar con lo que comenzaste"... ¡Caray!... Mi madre y yo nos vimos a los ojos repletos de asombro, siempre supimos cuan alto era el grado de confianza entre David y mi Padre, pero aquello nos pareció simplemente grotesco. Pero más grotesco nos pareció ver a David reír a carcajadas y decirle a mi padre que le consiguiese esa soga para llevarla en caso de que la necesitase... Luego bebió una taza de café, se despidió y se fue rumbo a las calles solitarias a por una caminata mañanera.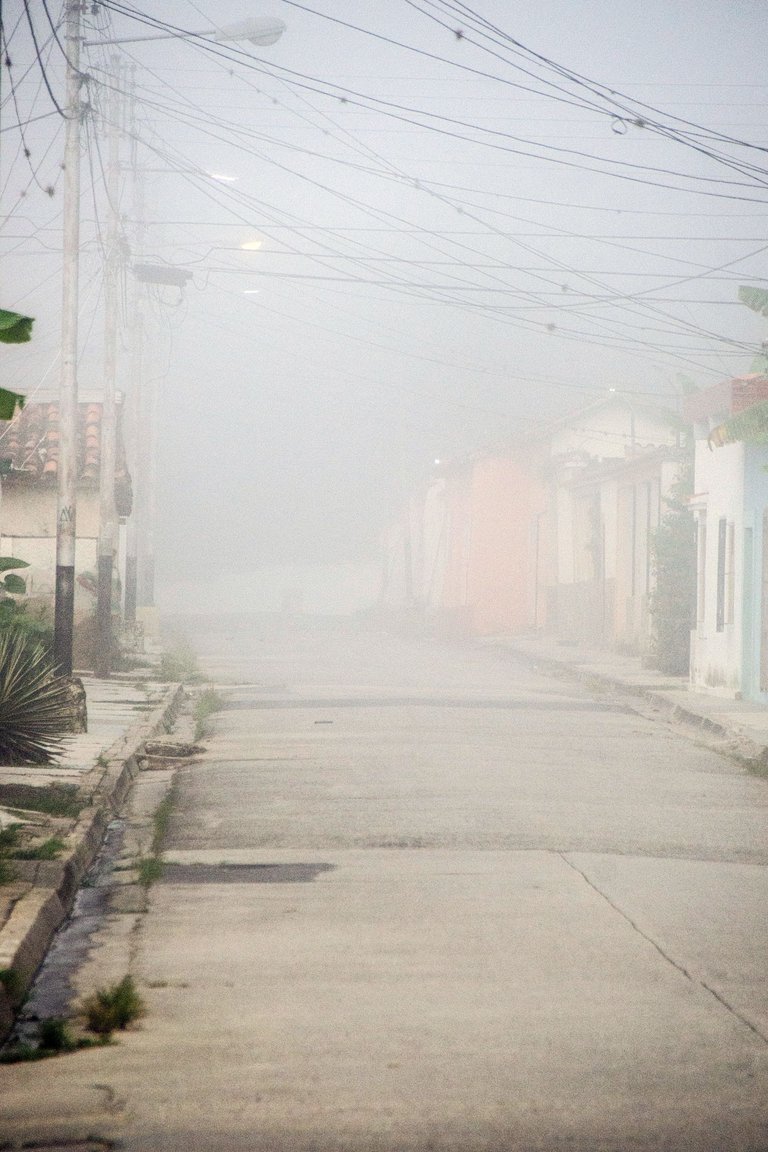 David returned to our house a couple of hours later and said to my father: "Armandito" (as he used to call my father) you were fucking right, out there is an amazing loneliness and a silence which is barely disturbed by some barking dogs and the muffled voices of the people inside the houses. I guess it's not something so serious as to "get depressed" but I can't say I enjoyed walking those streets without people too much. There is a strange "absence" at every corner, which is disturbing... I was sitting near them listening to their conversation and I think since then I became much more aware of how lonely our streets could look sometimes and how it could be strange for people coming from somewhere else.
David retornó a nuestra casa un par de horas después y le dijo a mi padre: "Armandito" (como él solía llamar a mi padre) tenías razón carajo, allí afuera hay una soledad asombrosa y un silencio el cual apenas perturban algunos ladridos de perros y las voces apagadas de las personas dentro de las casas. Supongo que no es algo tan grave como para "deprimirse" pero no puedo decir que me haya gustado demasiado caminar esas calles sin gente. Hay una extraña "ausencia" en cada esquina, cosa la cual resulta perturbadora... Yo estaba sentado cerca de ellos escuchando su conversación y creo que desde entonces fui mucho más consciente de cuan solitarias podían lucir nuestras calles algunas veces y de como esto podía ser extraño para personas provenientes de otro lugar.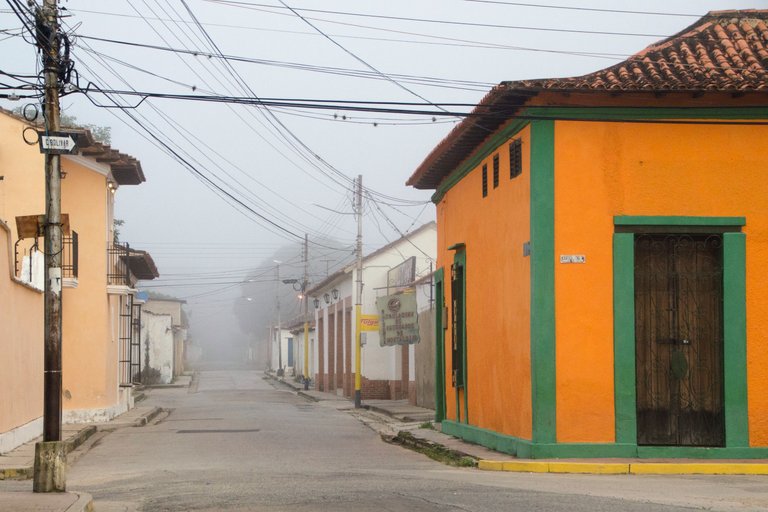 David spent a couple of months living at my parents' house, but it seems to me that during that time he never went out in the mornings to walk the streets of the village. As I recall, he recovered quite well from his failed marriage and continued making art until 2014 when a fulminating illness unexpectedly took him from our lives. However, I can attest that "therapy" imparted by my father (based mostly on whiskey, parties, tobacco, music and making paintings while getting drunk and making bad taste jokes) made him live happy days and years afterwards.... My father was by his side during his illness and when David passed away it was one of the few times I saw my father cry, although Dad was able to smile even in the worst of times, but David's death seemed to be beyond his almost unbeatable cheerfulness.
David estuvo un par de meses viviendo en casa de mis padres, pero me parece que durante ese tiempo no volvió a salir en las mañanas a caminar por las calles del pueblo. Según recuerdo, se recuperó bastante bien de su fracaso matrimonial y continúo con haciendo arte hasta el año 2014 cuando una enfermedad fulminante se lo llevó inesperadamente de nuestras vidas. Sin embargo, puedo dar fe de que aquella "terapia" impartida por mi padre (basada en su mayor parte en whisky, farras, tabaco, música y hacer pinturas mientras se emborrachaban y hacían bromas de mal gusto) le hicieron vivir días y años felices posteriormente... Mi padre estuvo a su lado durante su enfermedad y cuando David falleció fue una de las pocas veces que vi a mi padre llorar, pues Papá era capaz de sonreír aún en los peores momentos, pero la muerte de David pareció estar más allá de su casi imbatible alegría.
---
BONUS SHOT
FOTO ADICIONAL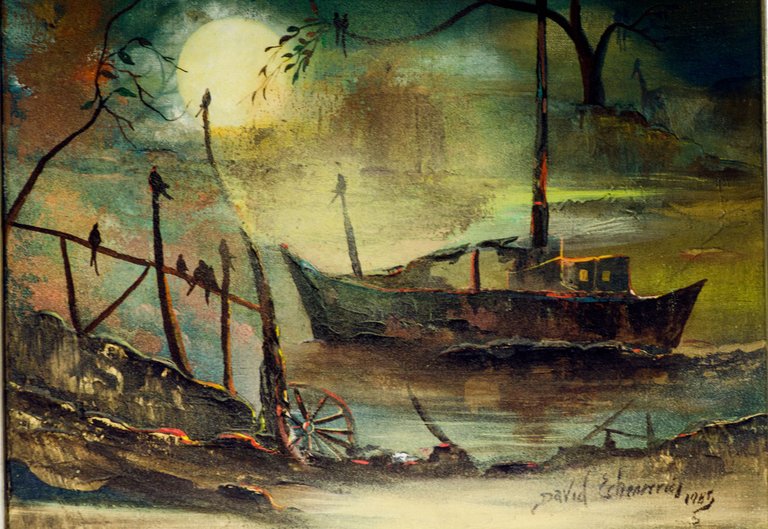 "Painting by David Echeverría (1985)" / "Pintura de David Echeverría (1985)
(One of his works we have at home) / (Una de sus obras que tenemos en casa)
---
ADDITIONAL TECHNICAL NOTE: Photographs captured with my Nikon D7000 DSLR camera in RAW format, then processed in Adobe Camera RAW for adjustments regarding light, sharpening, contrast and depth... After were then exported to JPG format on which minor modifications such as straightening and adding watermarks were carried out using PhotoScape 3.6.3.
NOTA TÉCNICA ADICIONAL: Fotografias capturadas con mi cámara DSLR Nikon D7000 en formato RAW, procesadas posteriormente en Adobe Camera RAW para ajustes relativos a luz, afilado, contraste y profundidad... Luego fueron exportadas a formato JPG sobre el cual se llevaron a cabo modificaciones menores como enderezado y agregado de marcas de agua usando PhotoScape 3.6.3.
---
Thank you very much for your visit and appreciation!
¡Muchas gracias por pasar y apreciar!
---
END / FIN
---
"We make photographs to understand what our lives mean to ourselves." - Ralph Hattersley.
"Hacemos fotografías para comprender lo que nuestras vidas significan para nosotros mismos." - Ralph Hattersley.

---
Camera: Nikon D7000
Lens: Tokina ATX-PRO 100mm f/2.8 d MACRO
Lens: Nikon AF Nikkor 50 mm f/1.8d FX
Cámara: Nikon D7000
Lente: Tokina ATX-PRO 100mm f/2.8 d MACRO
Lente: Nikon AF Nikkor 50 mm f/1.8d FX
---
Montalbán, Carabobo, Venezuela.
---
---