"LOOK MY STREETS WHEN SPEAK" - A street phothography sample 📷 || ENG-ESP || (12 Pics)

Título en español: "Mira mis calles al hablar" - Una muestra de fotografía callejera.
---
Hello #Hive friends!... Today I share with you some simple, eloquent and with a significant level of drama street shots...
Hola amigos en #Hive... Hoy comparto con ustedes algunas fotografías callejeras simples, elocuentes y algunas con un nivel de drama significativo...
This is my entry to today's #monomad challenge for you guys, hope you enjoy them.
Esta es mi entrada al reto #monomad de hoy para ustedes, espero que las disfruten.
---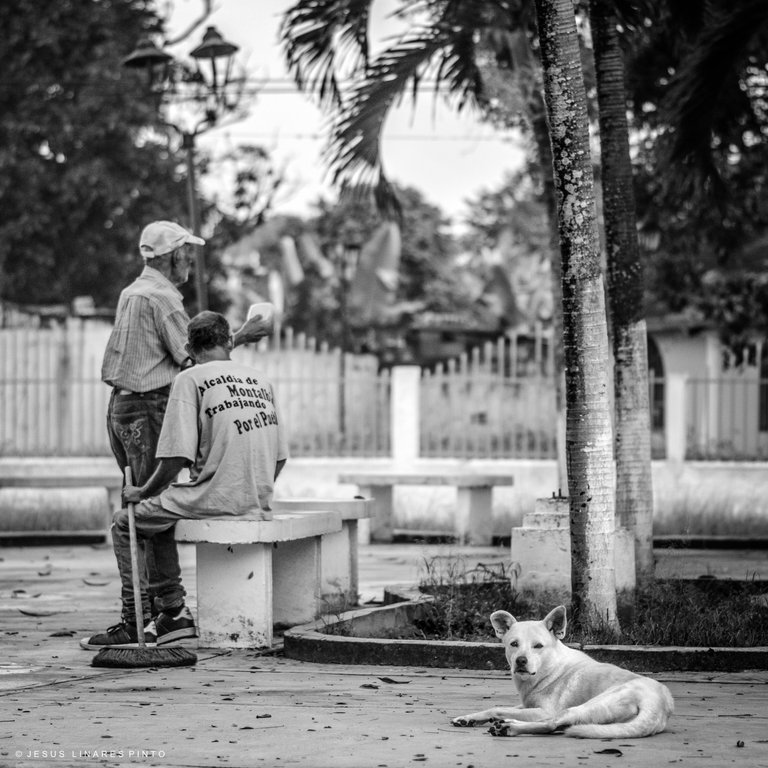 For those of us who usually do street photography, is no secret this can become a kind of "obsession""...
Para quienes solemos hacer fotografía callejera, no es un secreto que esto puede llegar a convertirse en una especie de "obsesión"...
---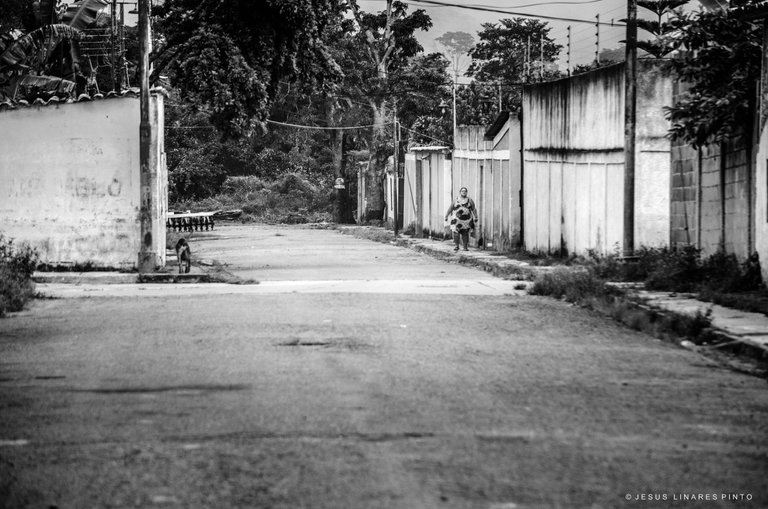 This becomes a kind of "spiral"... While you take more pictures, more images are appearing in the streets... It is like something "conspiring" to make you can't stop...
Estos se convierte en una especie "espiral"... Mientras más fotografías vas haciendo, más imágenes van a apareciendo en las calles... Es como si algo "conspirase" para que uno no pueda detenerse...
---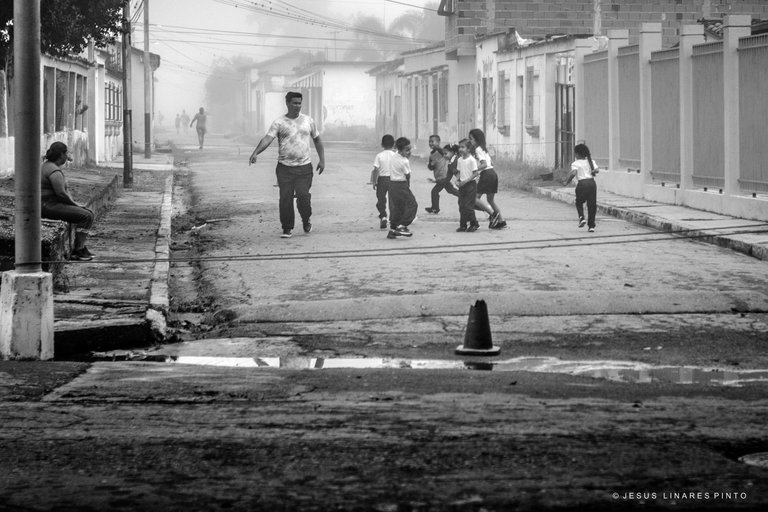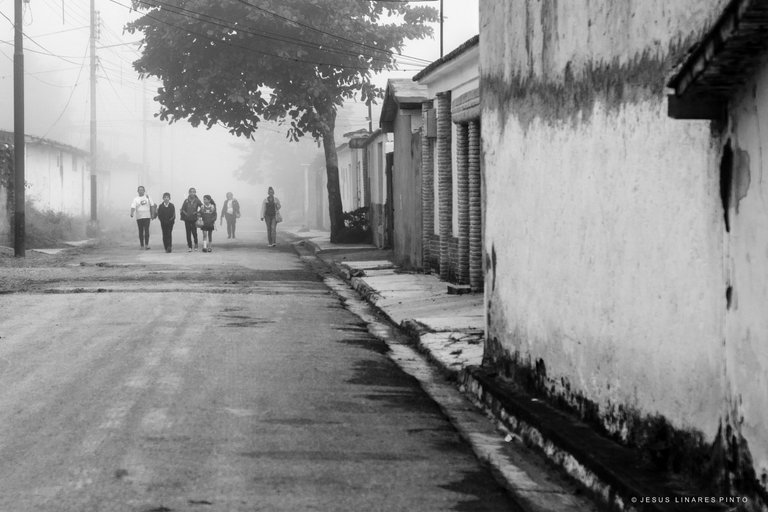 Even... Some crazy phrases start to pass through my mind, such as: "Something of photo in every street and something of street in every photo"...
Inclusive... Por la mente comienzan a pasar frases un poco alocadas como: "Hay algo de foto en cada calle y algo de calle en cada foto"...
---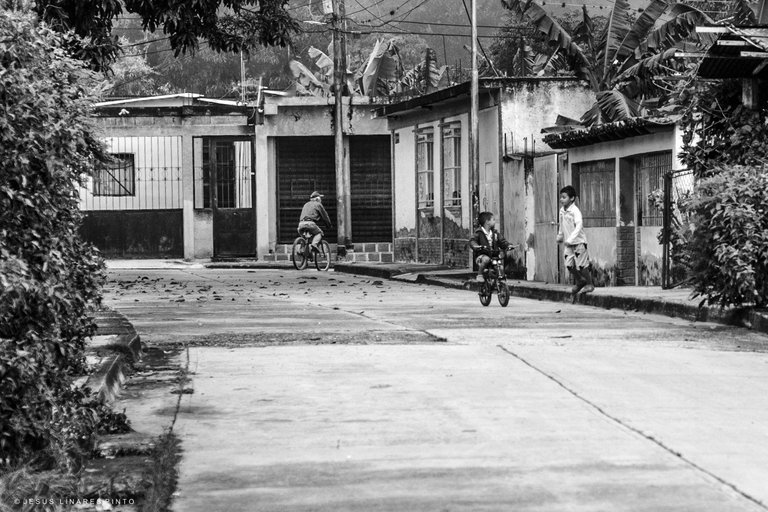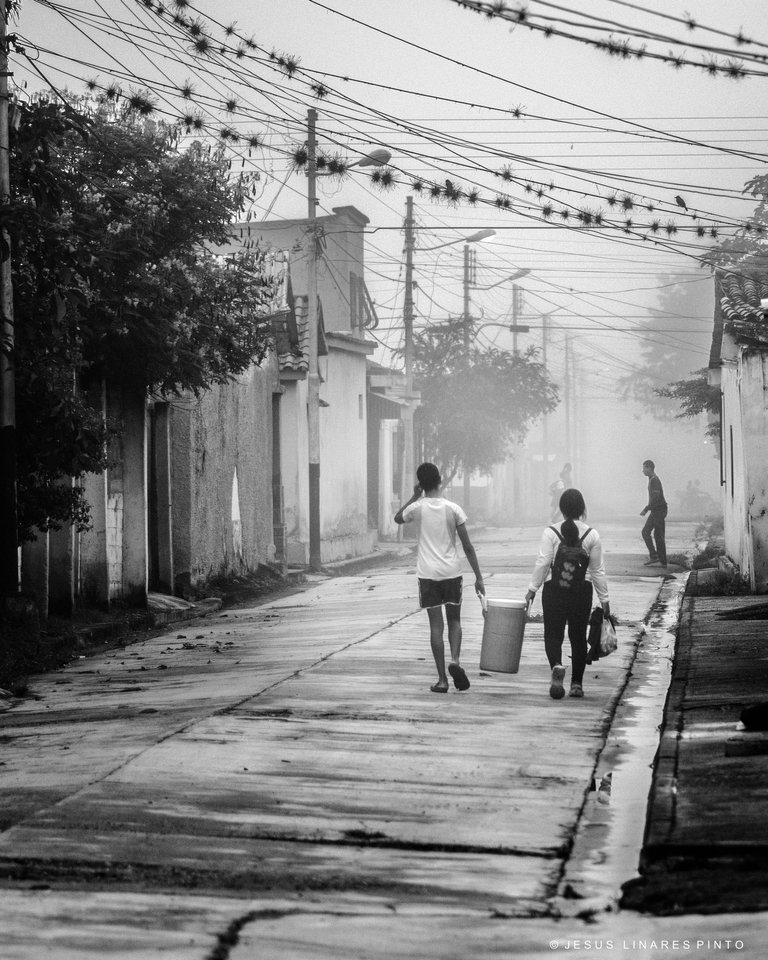 The photos in this post were taken with my old Nikon D7000 and a 50mm prime lens.... Many of these were taken with the camera hanging on my chest, shooting without looking through the viewfinder, so that people wouldn't notice... That's how strange street photography makes us behave!...
Las fotos en este post fueron realizadas con mi vieja Nikon D7000 y un lente de focal fija 50mm... Muchas de estas fueron realizadas con la cámara colgada sobre mi pecho, disparando sin mirar por el visor, para que las personas no se percatasen... ¡Así de extraños nos hace comportar la fotografía de calle!...
---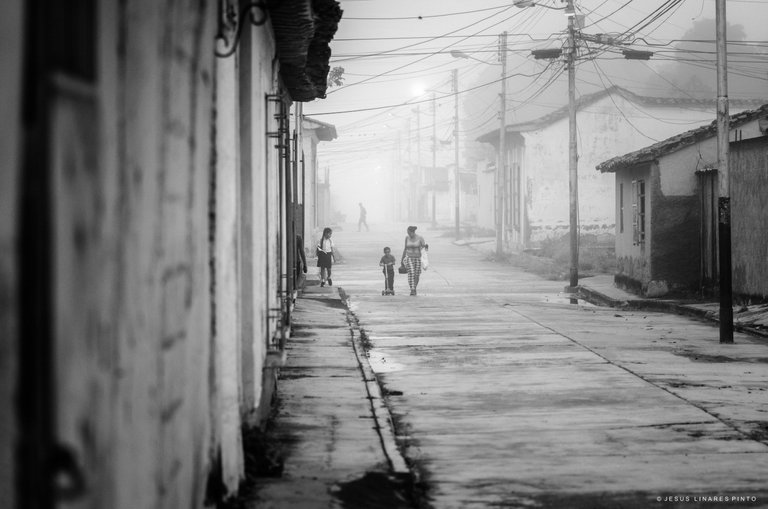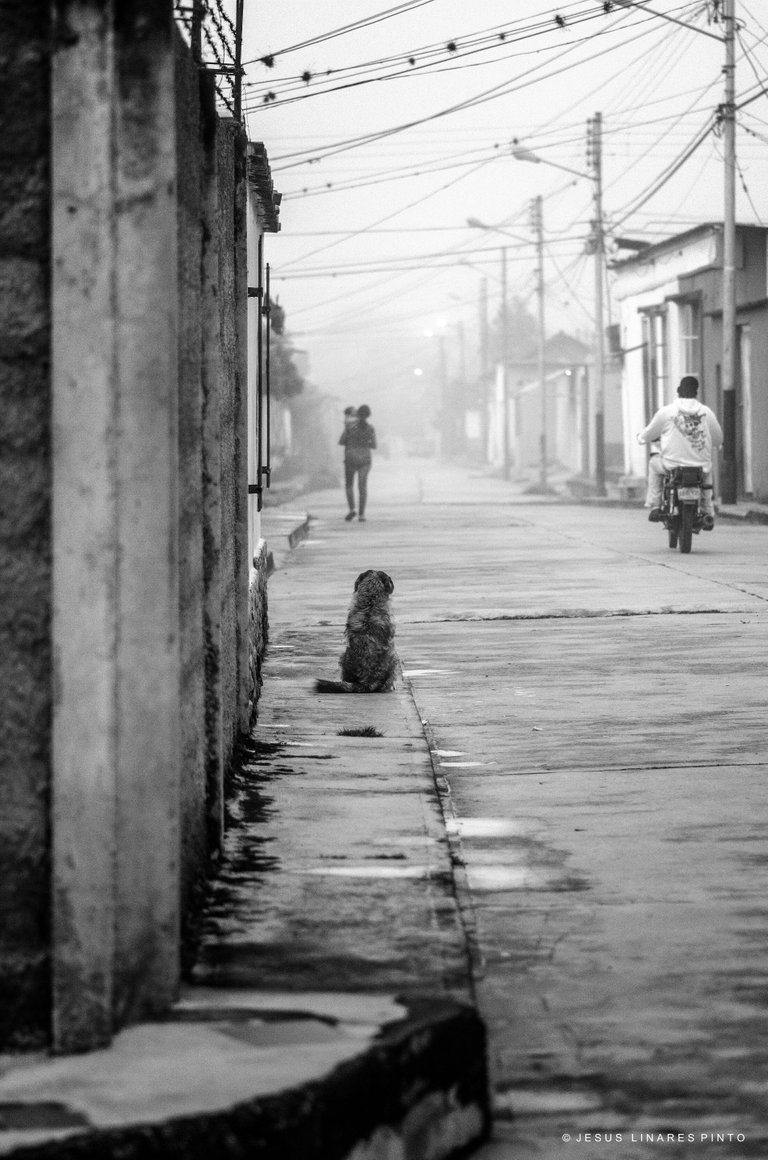 Street photography is something that makes us "think, think and think a lot more"... Before taking street photos, I remember I used to take a lot of macro photos... And that was something that fascinated me because they are a very interesting technical challenge... Street photography perhaps requires less technical management, but... Wow, it has made me grow as a photographer in an unexpected way!... And I'm referring to that "psychological and human" photography aspect...
La fotografía de calle es algo que nos hace "pensar, pensar y pensar mucho más"... Antes de hacer fotos de calles, recuerdo que yo acostumbra mucho el hacer fotos macro... Y eso era algo que me fascinaba pues se trata de un reto técnico muy interesante... La fotografía de calle quizás requiera de menor gestión técnica, pero... ¡Caray, me ha hecho crecer como fotógrafo de una manera inesperada!... ¡Y me refiero a esa parte "psicológica y humana" de la fotografía...
---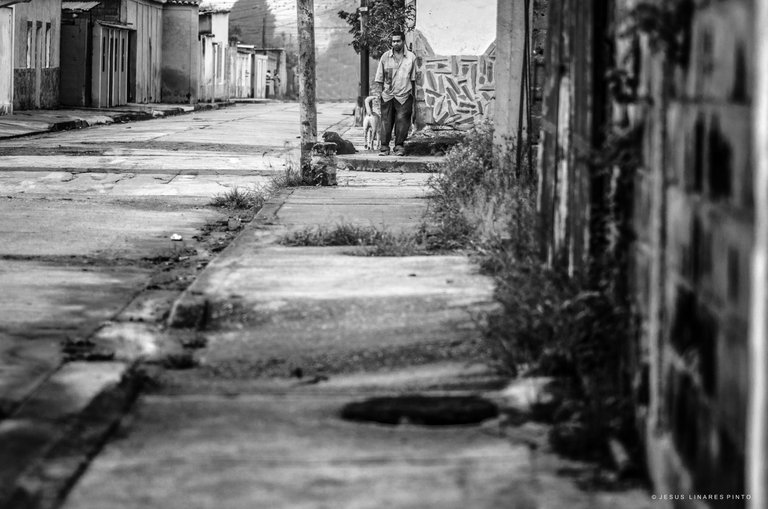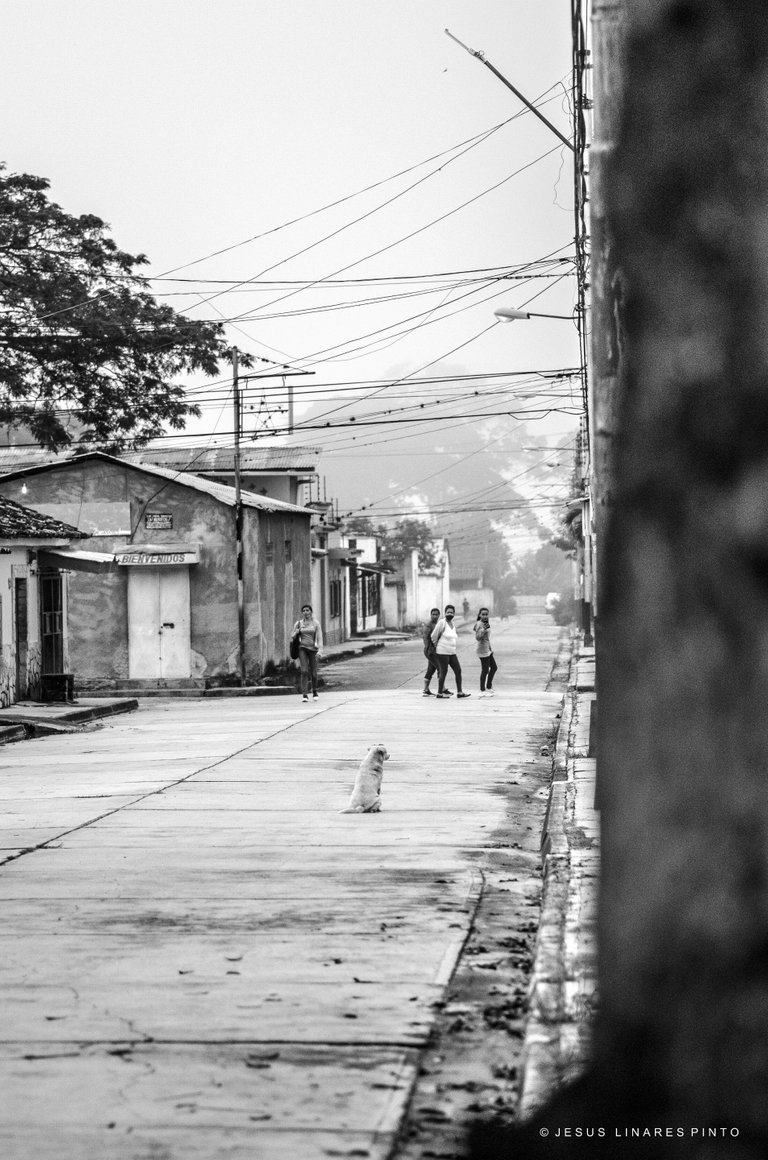 Do you want to know what I find most difficult about taking photos in the streets?... Well, going out to do anything, and not take my camera!... I just feel that "I'm losing dozens of photos with every meter walked"...
¿Quieren saber qué es lo que más dificil me parece de hacer fotos en las calles?... Pues ¡Salir a la calle a hacer cualquier cosa, y no llevar mi cámara!... Simplemente siento que "estoy perdiendo decenas de fotos con cada metro andado"
---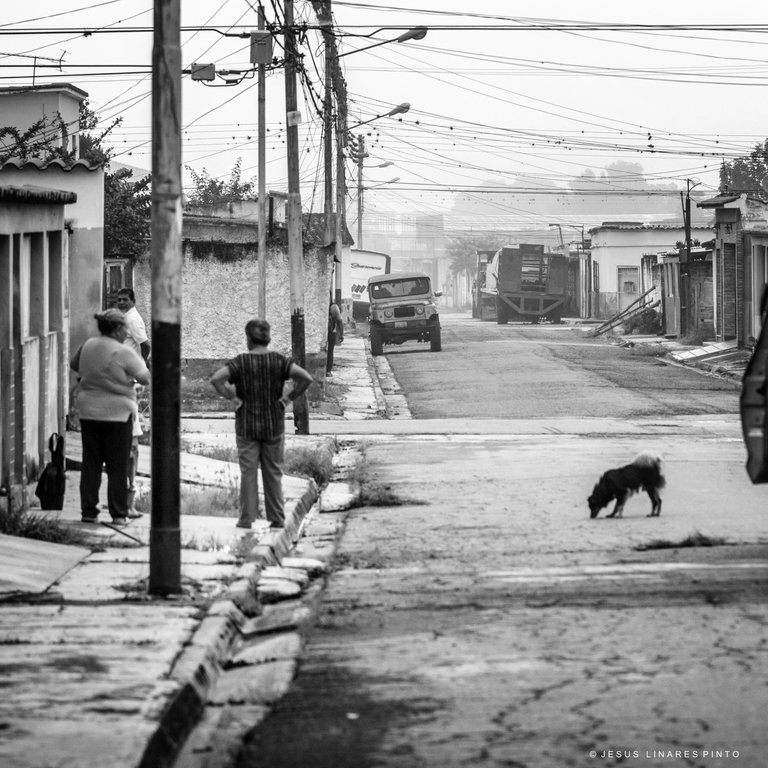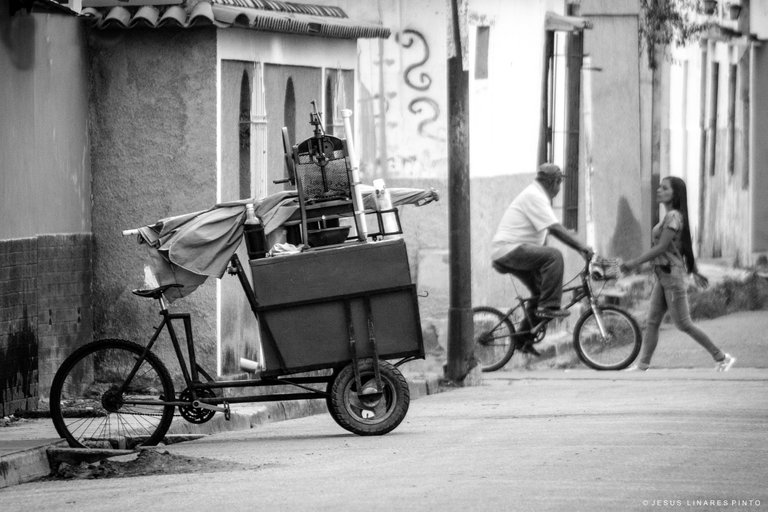 I... At least I say... "I'm implicit in my street photos".... I imagine it has to do with taking pictures in a place where I've always been.... But, however it is, I think I can keep doing this kind of photos for a long time more and also learning a bit more about myself with each one of them....
Yo... Cuando menos yo digo... "Estoy implícito en mis fotos de calle"... Me imagino que tiene que ver con hacer fotos en un lugar en donde he estado siempre... Pero, de la manera que sea, creo que puedo seguir haciendo este tipo de fotos durante mucho tiempo más y también aprendiendo un poco más de mí mismo con cada una de ellas..
---
Thank you very much to everyone for stopping by... And thank you very much for appreciating the photos and reading... See you soon with more "Black and White"... See you soon with more pictures in between... A hug to all!...
Muchas gracias a todos por pasar por aquí... Y muchas gracias también por apreciar las fotos y leer... Nos veremos pronto con más "Blanco y Negro"... Nos veremos pronto con más fotografías de por medio... Un abrazo a todos!...
---
END / FIN
---
"We make photographs to understand what our lives mean to ourselves." - Ralph Hattersley.
"Hacemos fotografías para comprender lo que nuestras vidas significan para nosotros mismos." - Ralph Hattersley.

Camera: Nikon D7000 | Lens: Nikon AF Nikkor 50 mm f/1.8d FX
Cámara: Nikon D7000 | Objetivo: Nikon AF Nikkor 50 mm f/1.8d FX
Montalbán, Carabobo, Venezuela.
---
---