EXPOSED GAZE - MONOMAD || ENG-ESP || (7 Pics)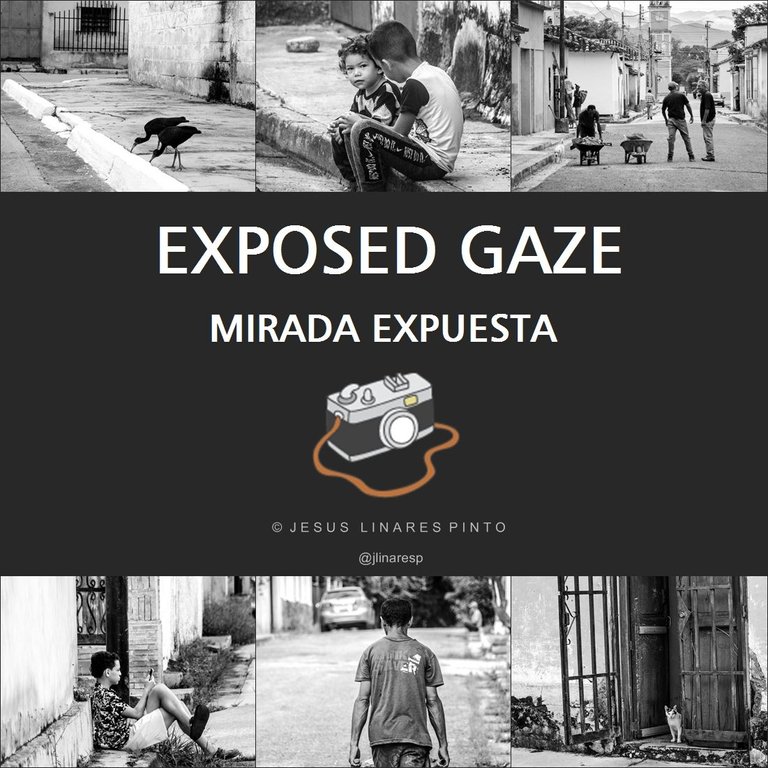 ---
Hello all dear #Hive monochromatic friends, welcome to another edition of my black and white street photography series, which I always share as my entry to the #monomad challenge.
Hola a todos queridos amigos monocromáticos en #Hive, bienvenidos a otra edición de mis series de fotografías callejeras en blanco y negro, las cuales siempre comparto como mi entrada al resto #monomad.
---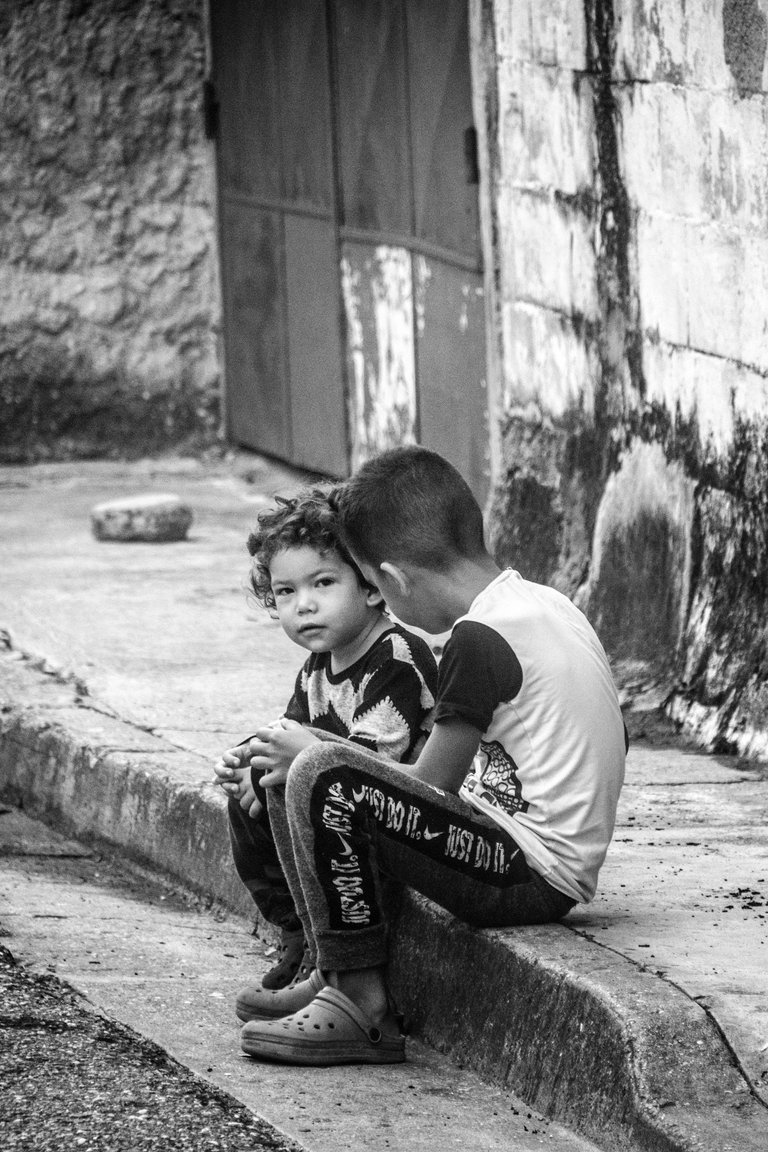 "Forever brothers"/"Hermanos de siempre"
---
All my photos are taken in the same streets almost always. I am in love with this small part of the world where I live. I can perfectly understand how exciting is know very well the space where I take pictures, this allows me very often to "almost predict" what will happen near me and record it.
Mis fotos son hechas las mismas calles casi siempre. Estoy enamorado de este pequeño espacio del mundo en donde vivo. Puedo entender perfectamente cuan apasionante es conocer muy bien el espacio en donde hago fotos, esto me permite con mucha frecuencia "casi predecir" lo que sucederá cerca de mi y registrarlo.
---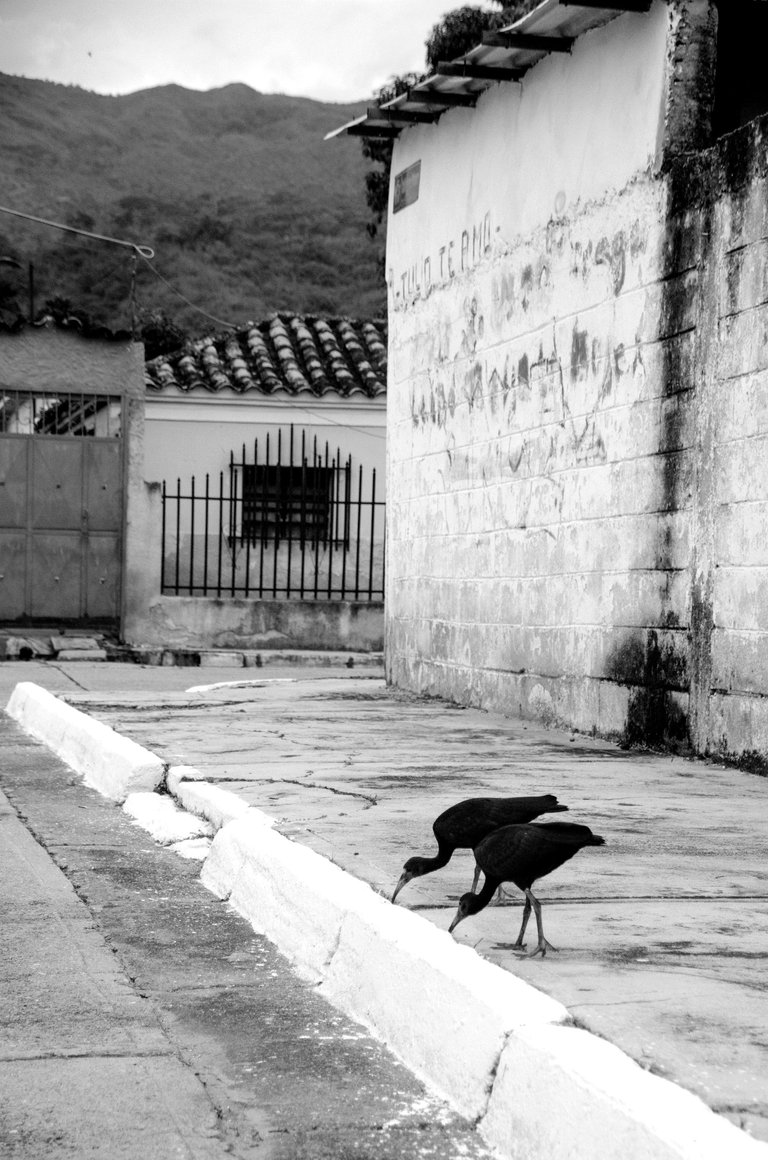 "People call them "coquitos"/Las personas les llaman "coquitos"
---
Obviously, there are always some surprises, such as those birds with black plumage that have recently appeared in the streets of the village, which are called "coquitos" by my neighbors. Apparently this is a fairly common species in the rural and remote areas of town. However, a small family of them have recently adapted to live in the town center and now it is relatively common to find them walking in the streets. I did some research, and the scientific name of these birds is Phimosus infuscatus.
Obviamente, siempre hay algunas sorpresas, como por ejemplo esas aves de plumaje negro y de reciente aparición en las calles del pueblo las cuales son llamadas por mis vecinos "coquitos". Al parecer se trata de una especie bastante común en las zonas campestres y alejadas del pueblo. Sin embargo, una pequeña familia de ellas se han adaptado a vivir recientemente en el casco urbano y ahora suele ser algo relativamente frecuente encontrarlas caminando en las calles. Estuve indagando, y el nombre científico de estas aves es Phimosus infuscatus.
---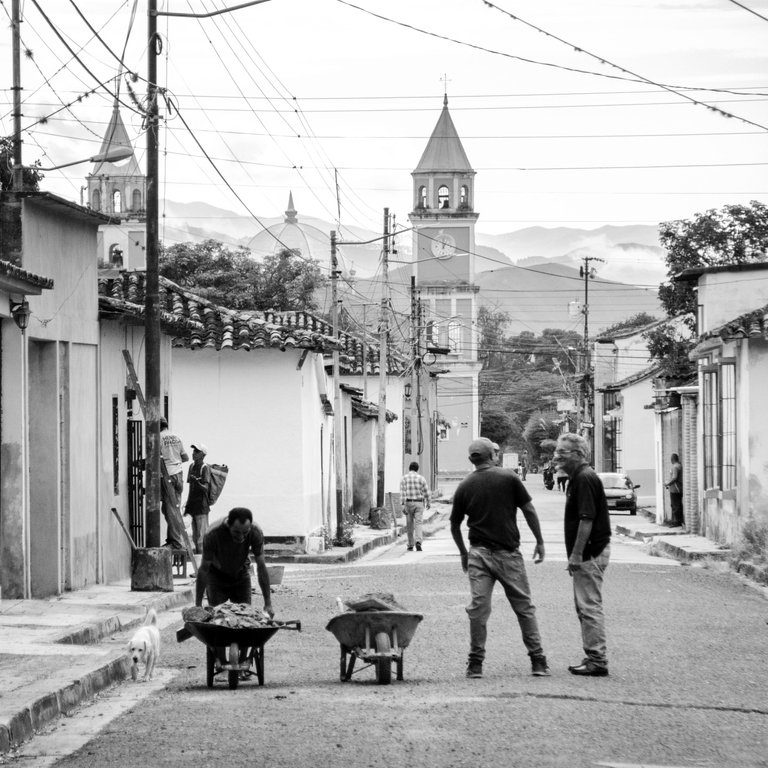 "Unusually busy Wednesday"/"Miércoles inusualmente movido
---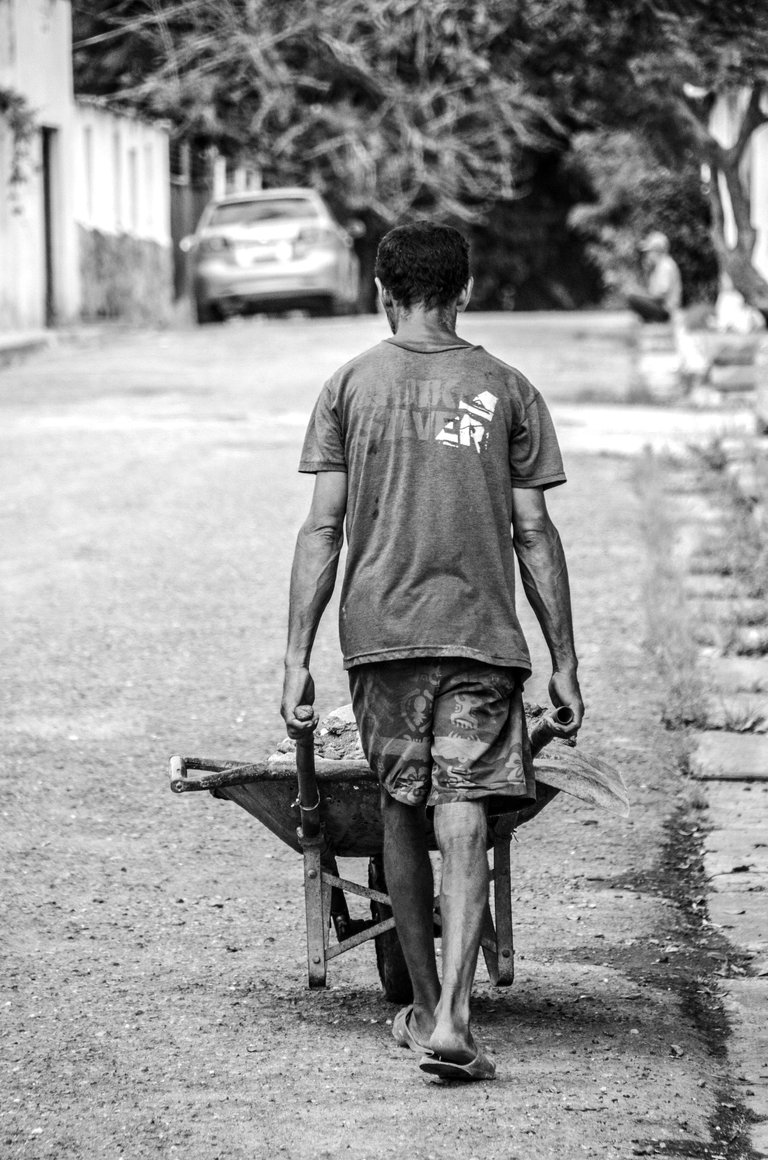 "Roberto and his wheelbarrow"/"Roberto y su carretilla"
---
Sometimes the neighborhood is more noisy than usual, at those times I tend to think that somehow we all try to maintain normalcy as much as possible, even in spite of the day to day problems and external factors which also affect everyone here in town.
Algunas veces el vecindario está más bullicioso de lo acostumbrado, en esos momento suelo pensar que de alguna maneras todos intentamos mantener la normalidad dentro de lo posible, aún a pesar de los problemas del día a día y de los factores externos los cuales también afectan a todos aquí en el pueblo.
---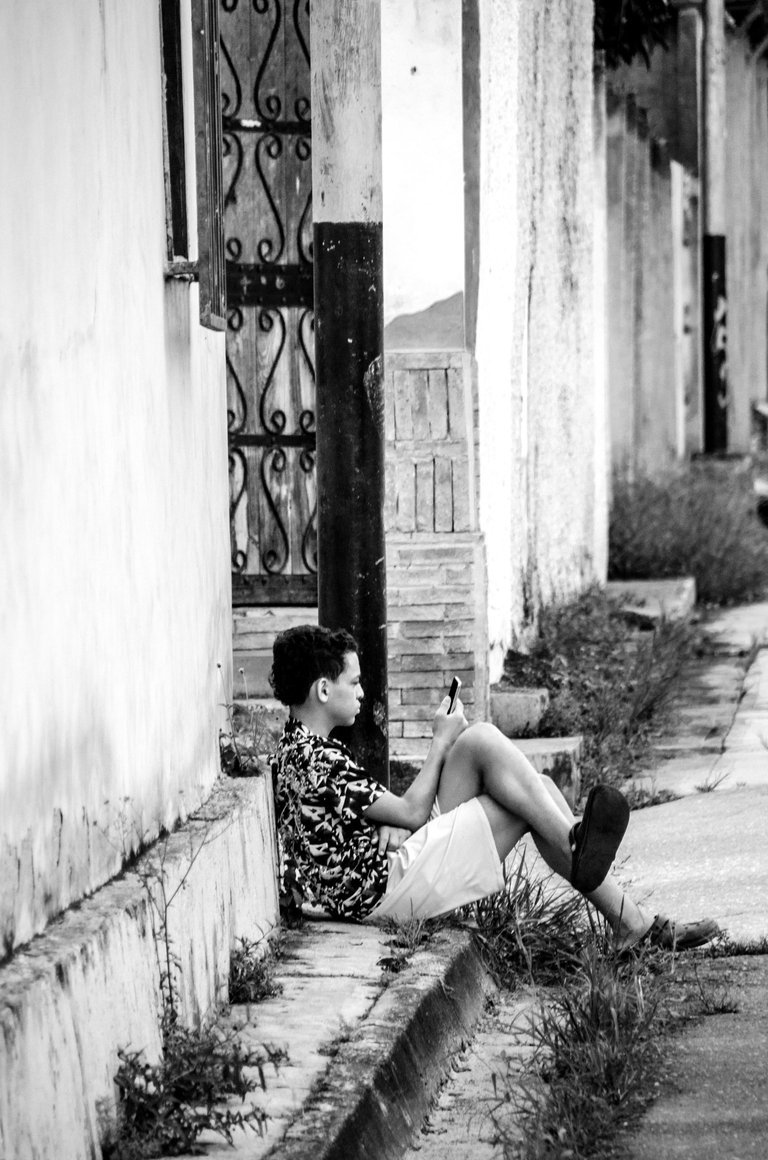 "Small street relax"/"Pequeño relax callejero"
---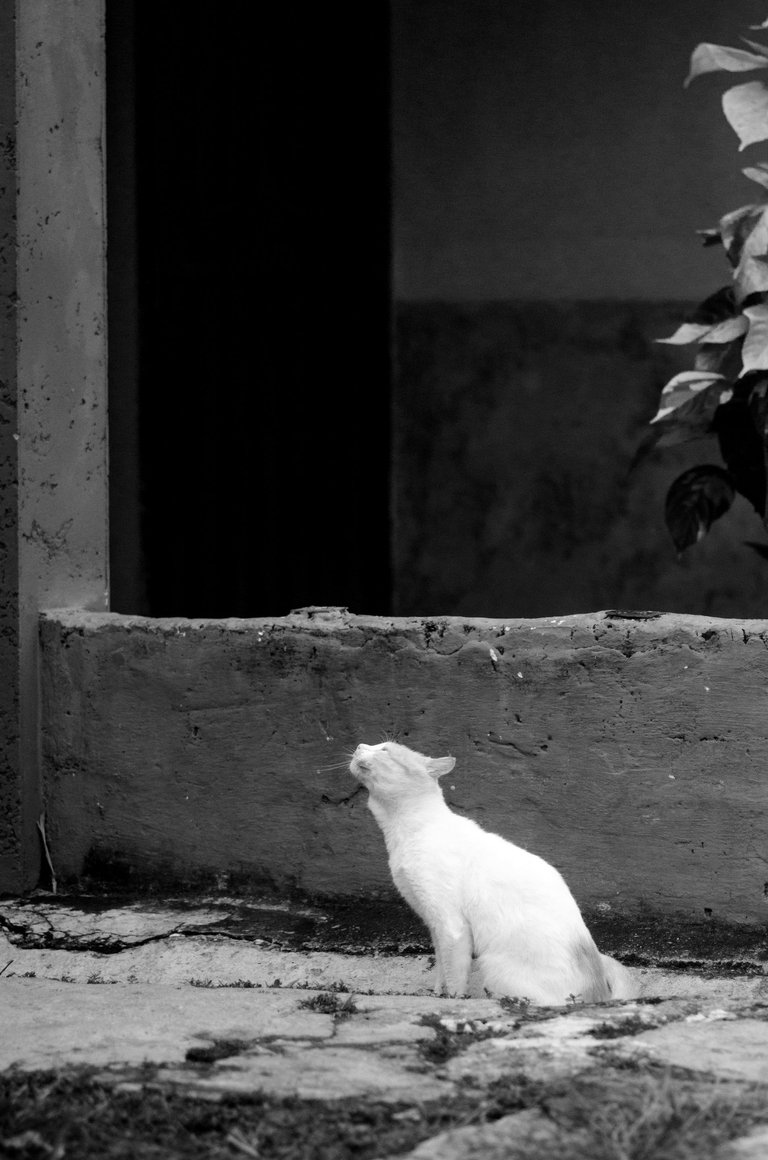 "The hunter"/"El cazador"
---
In whatever way, it is always a pleasure to have my "daily exercise" intimately related to taking street photographs. It is also a lovely thing to have enough time to edit these photos and share them with a few lines about what I experience while doing this. I keep finding this to be part of my daily effort ("sadhana" as as it is called in the yogic tradition) to know myself. So, beyond the photography, what I share, write and do here, is the indisputable fact that I am doing something absolutely necessary for me.
De la manera que sea, siempre es un placer el que mi "ejercicio cotidiano" esté íntimamente relaciona con hacer fotografías callejeras. También es algo encantador disponer de suficiente tiempo para editar estas fotos y compartirlas acompañadas de algunas lineas relativas a lo que vivo al hacer esto. Me sigue pareciendo que esto es parte de mi esfuerzo diario ("sadhana" como el denominado en la tradición yóguica) por conocerme a mi mismo. Entonces, más allá de la fotografía, de lo que comparto, escribo y hago aquí, está el indiscutible hecho de que estoy haciendo algo absolutamente necesario para mi.
---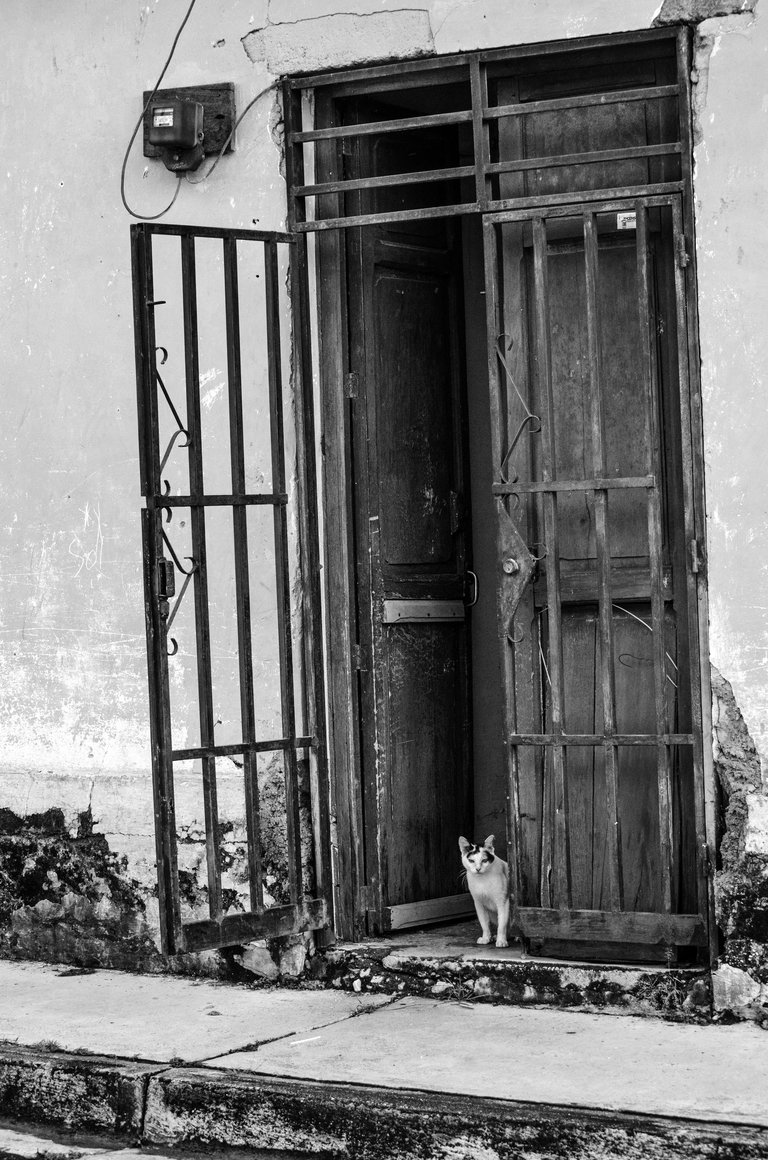 "The always magical Luis' door"/"La siempre mágica puerta de Luis"
---
Thank you very much for your visit and appreciation!
¡Muchas gracias por pasar y apreciar!
---
ADDITIONAL TECHNICAL NOTE: Photographs captured with my Nikon D7000 DSLR camera in RAW format, then processed in Adobe Camera RAW for adjustments regarding light, sharpening, contrast and depth... They were then exported to JGP format on which minor modifications such as straightening and adding watermarks were carried out using PhotoScape 3.6.3.
NOTA TÉCNICA ADICIONAL: Fotografias capturadas con mi cámara DSLR Nikon D7000 en formato RAW, procesadas posteriormente en Adobe Camera RAW para ajustes relativos a luz, afilado, contraste y profundidad... Luego fueron exportadas a formato JGP sobre el cual se llevaron a cabo modificaciones menores como enderezado y agregado de marcas de agua usando PhotoScape 3.6.3.
---
END / FIN
---
"We make photographs to understand what our lives mean to ourselves." - Ralph Hattersley.
"Hacemos fotografías para comprender lo que nuestras vidas significan para nosotros mismos." - Ralph Hattersley.

---
Camera: Nikon D7000
Lens: Sigma 18-200mm f3.5-6.3 II DC OS HSM
Lens: Tokina ATX-PRO 100mm f/2.8 d MACRO
Lens: AF-S DX NIKKOR 55-300mm f/4.5-5.6G ED VR
Lens: AF-S DX NIKKOR 18-55mm f/3.5-5.6G VR
Lens: Nikon AF Nikkor 50 mm f/1.8d FX
Lens:AF-S DX NIKKOR 35mm f/1.8G
Cámara: Nikon D7000
Lente: Sigma 18-200mm f3.5-6.3 II DC OS HSM
Lente: Tokina ATX-PRO 100mm f/2.8 d MACRO
Lente: AF-S DX NIKKOR 55-300mm f/4.5-5.6G ED VR
Lente: AF-S DX NIKKOR 18-55mm f/3.5-5.6G VR
Lente: Nikon AF Nikkor 50 mm f/1.8d FX
Lente: AF-S DX NIKKOR 35mm f/1.8G
---
Montalbán, Carabobo, Venezuela.
---
---