"ELA" AND "MIA" IN #CATURDAY... || ENG-ESP || (10 Pics)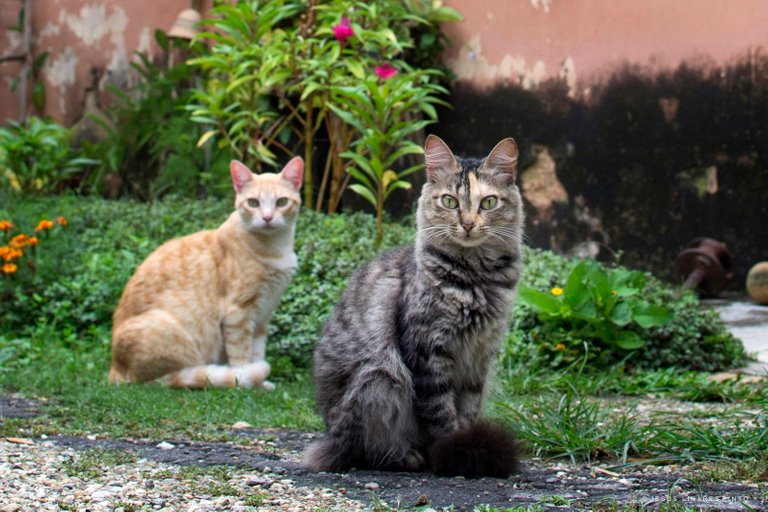 "Mia" in the foreground and "Ela" behind, waiting for the sun to warm up in our back yard.
"Mía en primer plano y "Ela" detrás, esperando a que caliente el sol en nuestro patio trasero.
---
These are my two cats with more time in my house (only 4 years ago they were abandoned in the door of my garage).... Since then "Ela" (the orange tabby) and "Mia" (the grey tabby) are totally very important part of our family and our lives.
Estas son mis dos gatas con mayor tiempo en mi casa (apenas hace 4 años atrás fueron abandonadas en la puerta de mi garaje)... Desde entonces "Ela" (la atigrada naranja) y "Mia" (la atigrada gris) son totalmente parte muy importante de nuestra familia y nuestras vidas.
---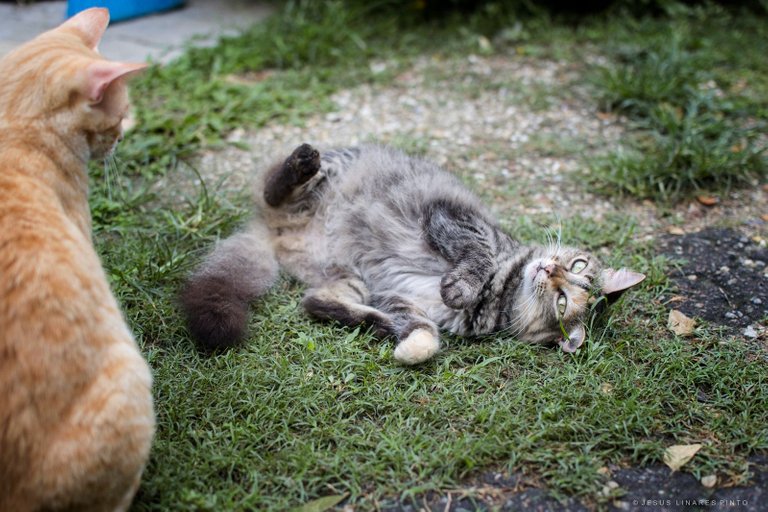 ---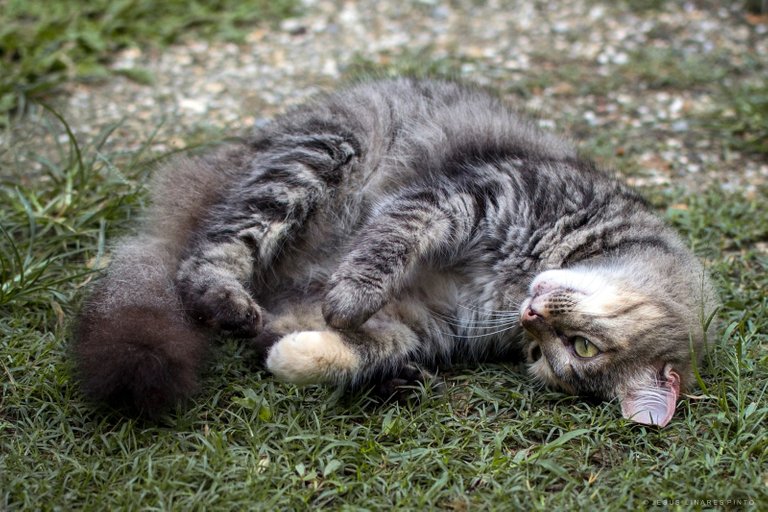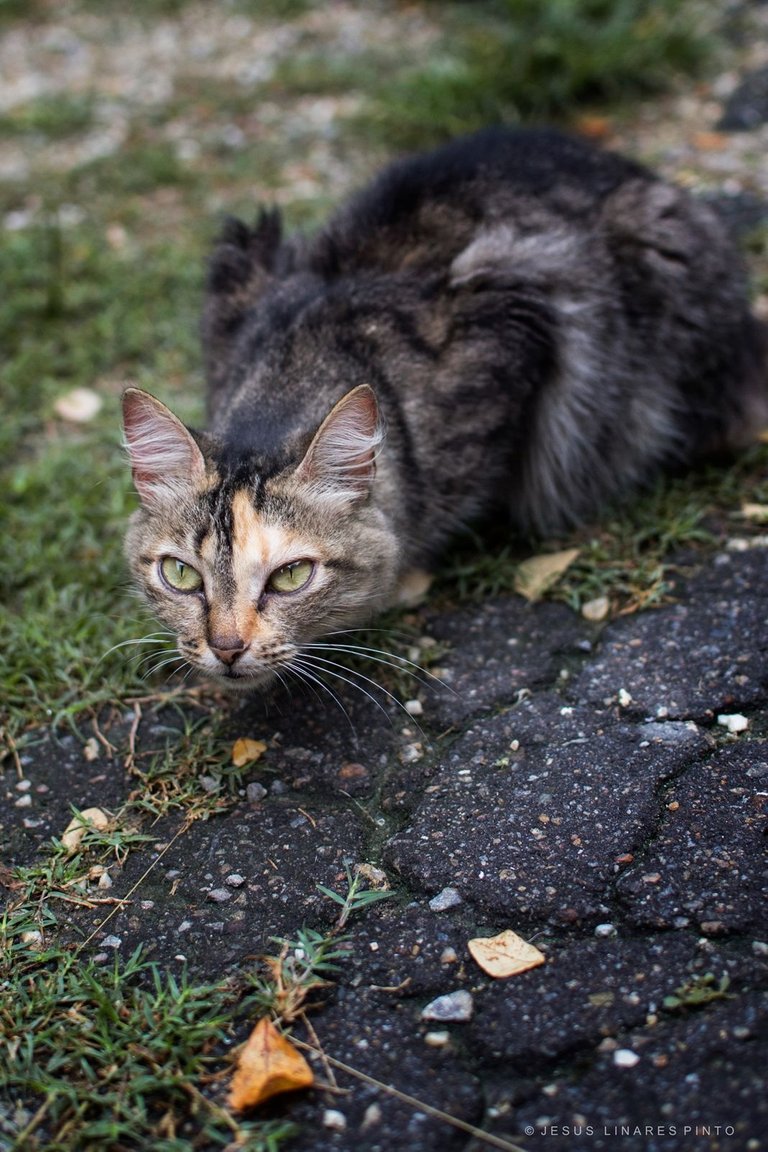 ---
They grew up together and have always remained so... Ela is the most mature and I usually call her my "Alpha Cat", as she usually watches over the whole territory and takes care of all the members of the herd (I have 7 cats now) and Mia is something like the "relaxed and carefree sister" ha ha ha ;-) She is almost always sleeping and likes to play with when she is not sleeping.
---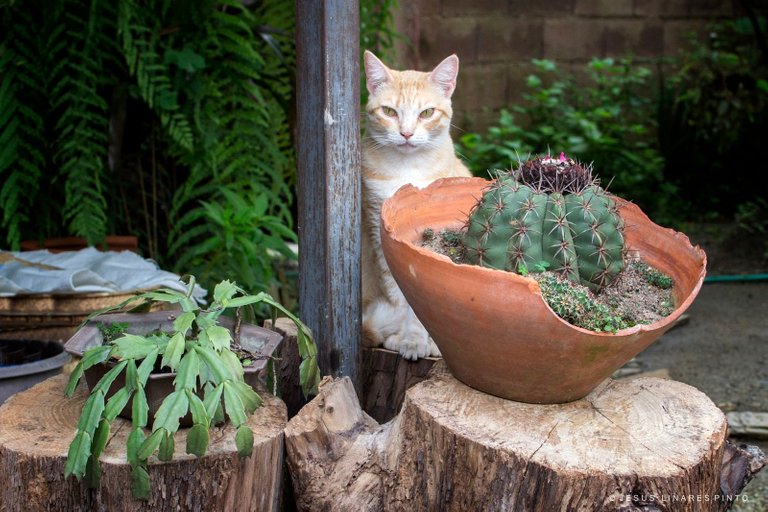 ---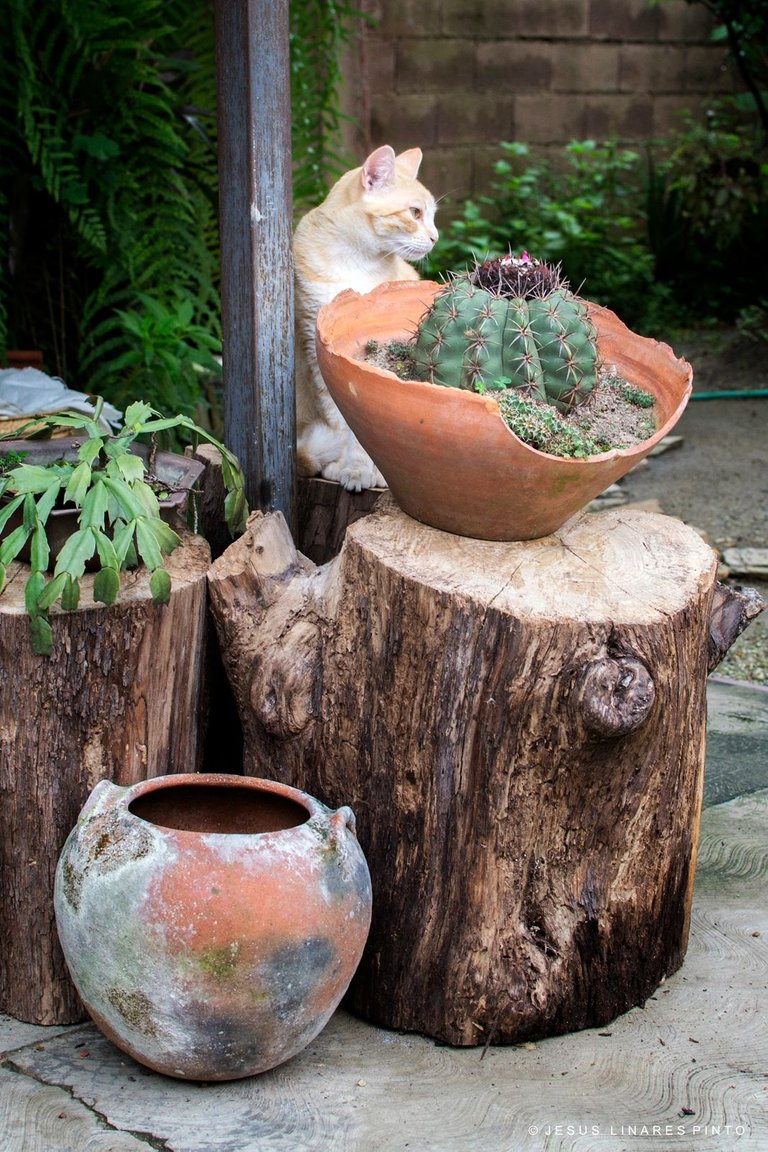 ---
In these photos you can see both of them being in the backyard of my house, curiously in some of these photos Mia is looking directly at the door where they were abandoned 4 years ago... Sometimes I think she associates that place with her arrival to our house, who knows, maybe so...
En estas fotos se observan a ambas estando en el patio trasero de mi casa, curiosamente en algunas de esas fotos Mia está mirando directamente a la puerta donde fueron abandonadas hace 4 años atrás... A veces pienso que asocia ese lugar con su llegada a nuestra casa, quien sabe, puede ser así...
---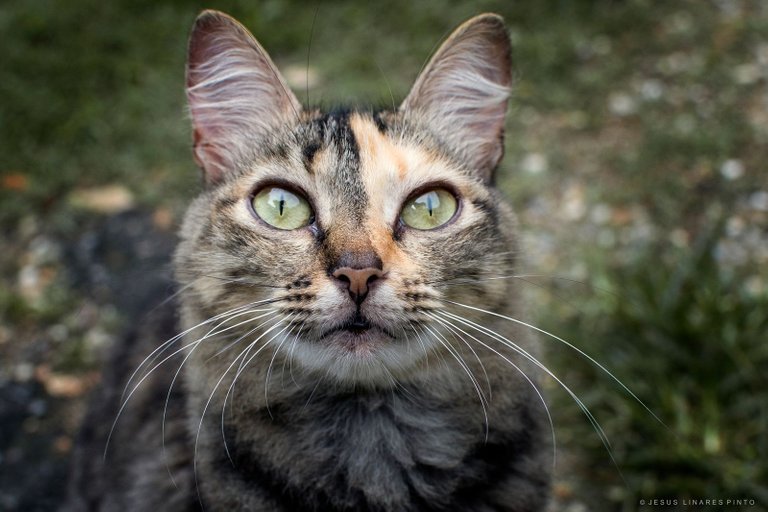 ---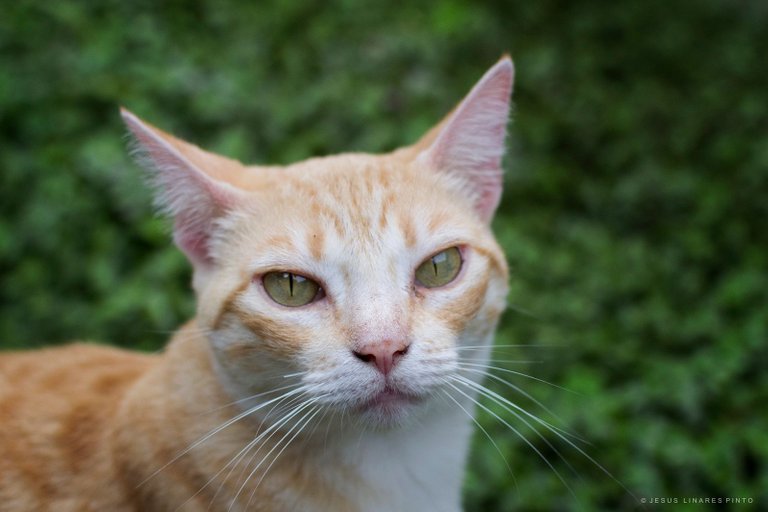 ---
I hope you enjoyed these pictures of my two beloved older cats. We will see you soon again with more pictures of these magical and irreplaceable feline friends for all of us who love them.
Espero que hayan disfrutado de estas fotografías de mi dos amadas gatas de mayor edad. Nos veremos pronto nuevamente con más fotos de estos amigo felinos mágicos e insustituibles para todos los que les amamos.
---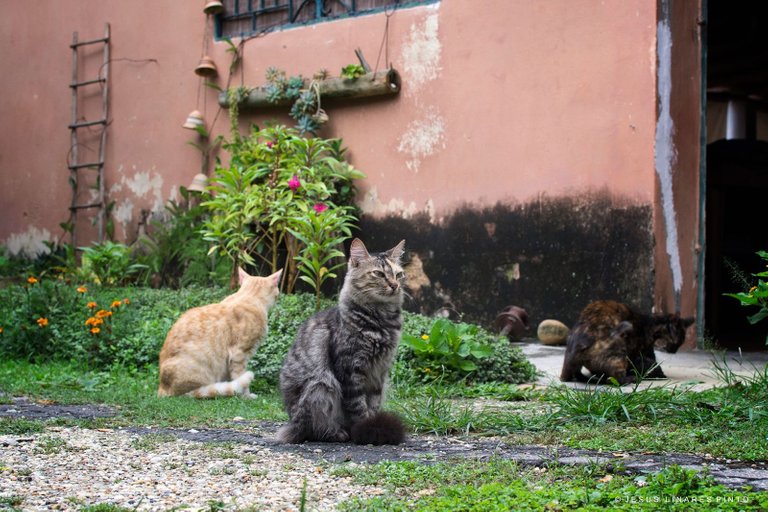 ---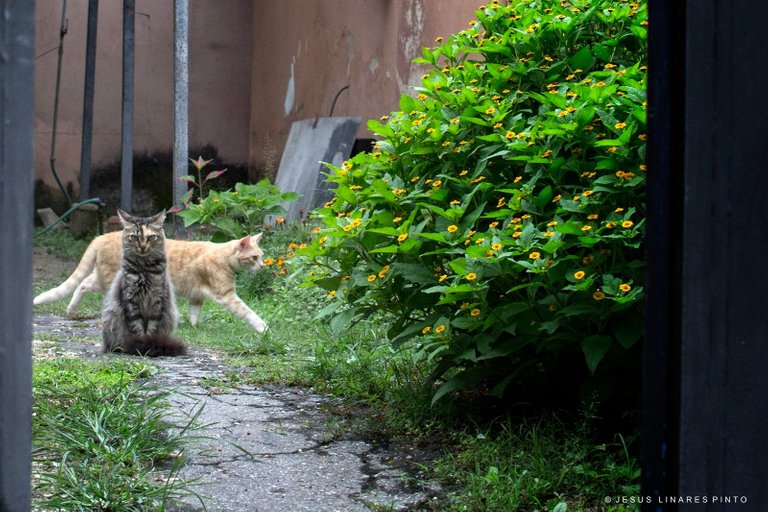 ---
"In this last picture you can see my beloved kittens photographed through the door where someone abandoned them more than 4 years ago..
"En esta ultima foto se ven a mis amadas gatitas fotografiadas a través de la puerta en donde alguien las abandonó hace ya más de 4 años..
---
Happy #Caturday...
Feliz #Caturday!...
---
END / FIN
---
"We make photographs to understand what our lives mean to ourselves." - Ralph Hattersley.
"Hacemos fotografías para comprender lo que nuestras vidas significan para nosotros mismos." - Ralph Hattersley.

Camera: Nikon D7000 | Lens: Sigma 18-200mm f3.5-6.3 II DC OS HSM
Cámara: Nikon D7000 | Objetivo: Sigma 18-200mm f3.5-6.3 II DC OS HSM
Montalbán, Carabobo, Venezuela.
---
---