PSA: Have you used Ethereum?
You could have some free crypto available.
If you have not heard about it yet, EVMOS has launched as a new EVM blockchain, with an aim to combine the best of the Cosmos IBC eco-system within an EVM environment. A large scale airdrop is currently underway, with a significant share of it going to various Ethereum users. I won't go in to all the different categories of users that qualify, but suffice to say it is fairly broad.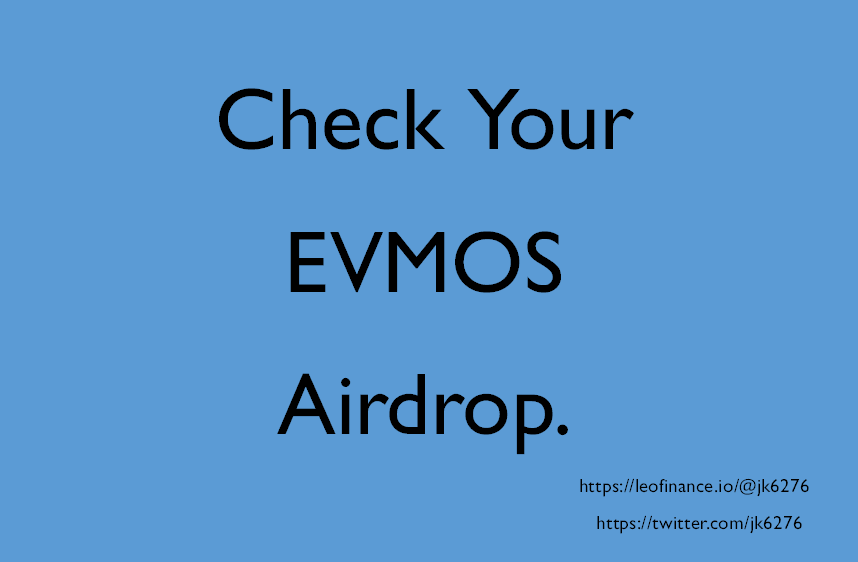 Check Your EVMOS Airdrop.
To see if you qualify for the EVMOS airdrop, you can visit EVMOS Mission Control. Once there, connect to the site using your Metamask wallet, and then you will see if you have qualified.

As you can see, this wallet I have connected has already claimed the airdrop I qualified for here. This was earned for some very casual use of Ethereum (not really significant usage). A little Uniswap, a dabble on Balancer years ago, and a few cheapo NFT's on Opensea, and that is pretty much it for my Ethereum usage.
Heavy users would likely qualify for significantly more than that.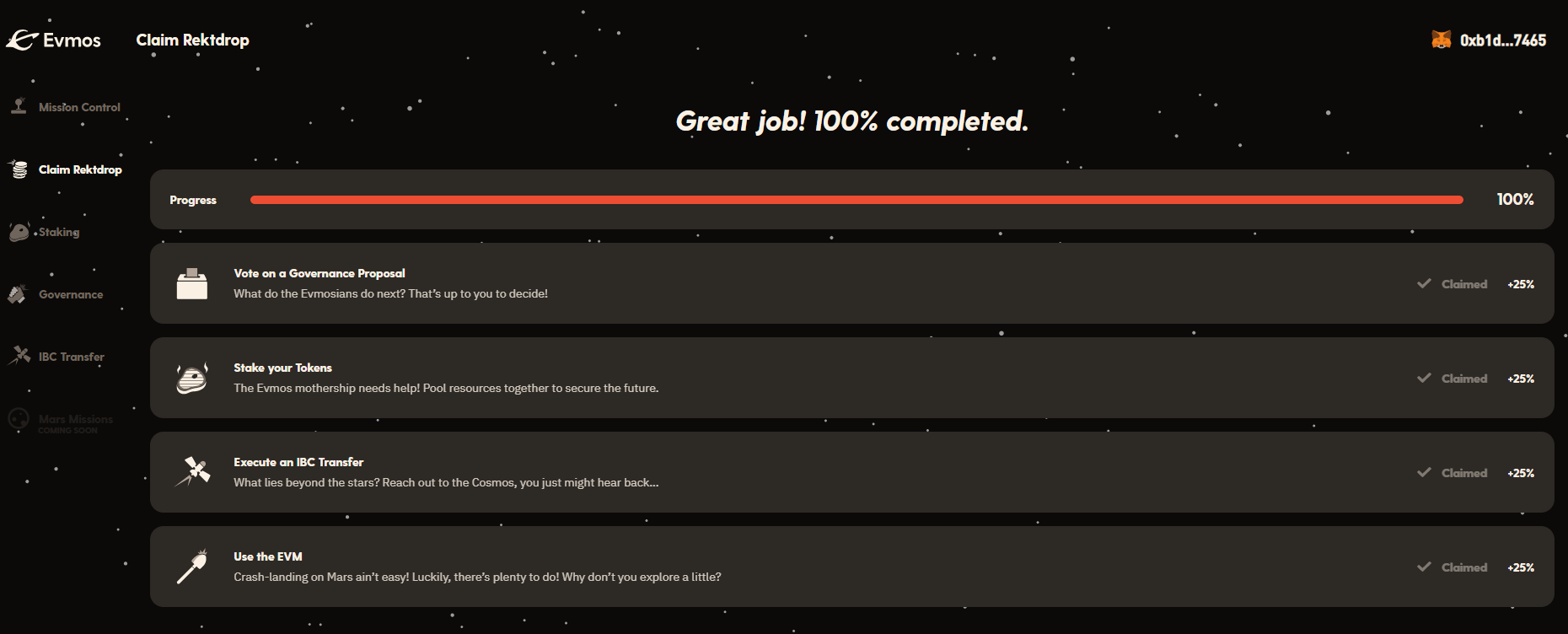 As you can see, the drop has four steps to claim each 25% of the total. You can work your way through this process, which is designed to familiarize airdrop participants and potential users with some of the functions available.
You don't have to do these in order, or all at once.
This is time sensitive.
If you look at the screenshot above (the first image), you may see in the corner a small warning. The amount you can claim from your airdrop starts to reduce from Independence Day (4th July).
If you have not finished claiming your airdrop by July 4, 2022, 02:00:00, your claimable airdrop amount will start to decrease every second. This decay process continues until all unclaimed tokens have been returned to the Evmos Community Pool on September 2, 2022, 02:00:00. Be sure to claim before then!
I couldn't screenshot that message, so I quoted it for you instead.
Don't procrastinate on this, there is still a large amount of EVMOS not yet claimed, is some of it yours?
What to do with your EVMOS.
Once you have claimed your airdrop, you have plenty of options.
No financial advice here, its up to you.
---
So, if you have used Ethereum, I would highly recommend checking if you qualify for this airdrop. EVMOS is currently trading over $3.40 at the time of this post, and is in high demand from people chasing the big early APR's.
I'd love to hear in the comments if you are getting some EVMOS, and what you are doing with it. Also, if you have found some free money thanks to this post, I do accept tips.
---
Thanks for reading, hit me up in the comments to let me know your EVMOS experience so far.
Cheers,
JK.
---
If you enjoyed this post, check these out:
Posted Using LeoFinance Beta
---
---