visitando playa la Rosa en Puerto Cabello/visiting la Rosa beach in Puerto Cabello (EN/ES)

Buenos días gente de la comunidad. El fin de semana pasado logre ir a la playa después de 8 años, fue una experiencia bastante agradable y refrescante, logre ir con mi madre, mi abuela, mi hermano y un amigo pero tristemente mi padre no pudo ir, logramos ir todos ya que en la iglesia a la cual vamos planificaron un viaje a la playa y no perdimos la oportunidad, la playa a la cual iríamos originalmente era la playa Morrocoy pero en el último momento cuando ya todo el mundo ya estaba en el autobús informaron que ya no iríamos a esa playa sino que iríamos a la playa Rosa la cual es una playa bastante agradable a pesar de que tiene bastantes olas unas más suaves pero otras eran mucho más fuertes.
Good morning people of the community. Last weekend I managed to go to the beach after 8 years, it was a very nice and refreshing experience, I managed to go with my mother, my grandmother, my brother and a friend but sadly my father could not go, we all managed to go because in the church where we go they planned a trip to the beach and we did not miss the opportunity, The beach we were originally going to was Morrocoy beach but at the last moment when everyone was already on the bus they informed us that we would no longer go to that beach but we would go to Rosa beach which is a very nice beach even though it has a lot of waves, some of them are softer but others are much stronger.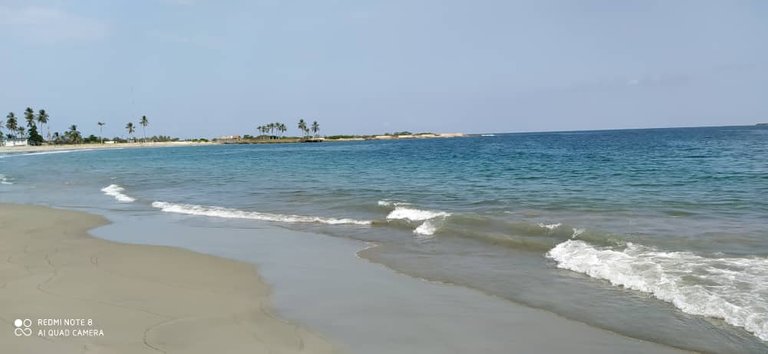 El cielo estaba completamente despejado y el agua estaba bastante refrescante.
The sky was completely clear and the water was quite refreshing.
A partir de cierto punto en la playa empezaba a ser más profundo mi hermano y yo pasamos un susto porque mi hermano, mi amigo y yo estábamos en un parte profunda pero podíamos tocar el fondo y mi amigo se adentro mas al fondo como el si sabe nadar pero mi hermano y yo no, le decíamos que no se metiera tan profundo por que puede ser un poco peligroso y unos instantes más tarde no nos dimos cuenta que detrás de nosotros se encontraba una ola más grande que nosotros y nos revolcó dimos varias vueltas dentro del agua ya que estábamos en una parte profunda y cuando salimos no vimos a mi amigo y nos asustamos mi hermano y yo por qué no lo veíamos y creímos que se ahogo o se lo llevo la ola y resulta que estaba detrás de nosotros en la orilla bailando para echarnos broma, también logramos surfear un poco con una tabla que nos prestaron pero como nunca ninguno de los tres lo intentamos nos caímos Varias veces pero fue muy divertido.
From a certain point on the beach it started to get deeper my brother and I had a scare because my brother, my friend and I were in a deep part but we could touch the bottom and my friend went deeper as he knows how to swim but my brother and I didn't. We told him not to go in, We told him not to go in so deep because it could be a little dangerous and a few moments later we did not realize that behind us there was a wave bigger than us and it rolled us around and we did several laps in the water because we were in a deep part and when we came out we did not see my friend and my brother and I got scared because we did not see him and we thought he drowned or the wave took him and it turned out that he was behind us on the shore dancing to play a joke on us, We also managed to surf a little with a board that we borrowed but since none of the three of us ever tried it we fell several times but it was a lot of fun.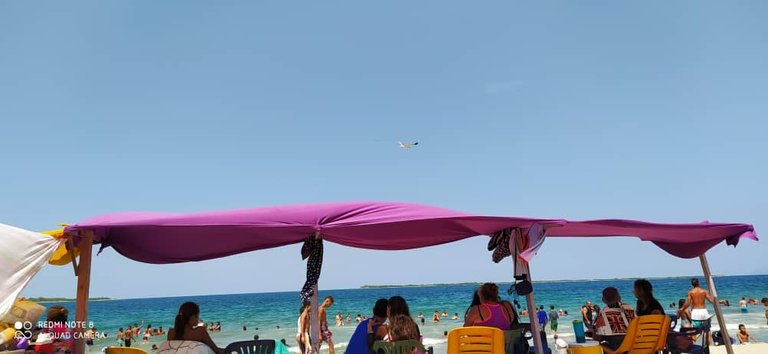 Mi madre y mi abuela también se lograron bañar en la playa ellas también lo disfrutaron bastante y se la pasaron bastante bien.
My mother and grandmother also managed to swim at the beach and they also enjoyed it a lot and had a great time.
La playa tenia vistas bastante agradables tenía algunas islas, lanchas y unos botes los cuales permitían trasladarse a otras islas. El viaje en el autobús para poder llegar a la playa fue un poco largo aproximadamente unas 3 horas un poco largo el tiempo para poder llegar pero la verdad lo sentí bastante corto por la emoción pero el viaje de regreso si lo sentí bastante largo aproximadamente fueron como unas 5 horas de regreso ya que el autobús venia un poco lento, gran parte del camino muchos se quedaron dormidos, otros seguían despiertos al final cuando llegamos a casa llegamos muy cansados llenos de arena incluso en los bolsillos.
The beach had some nice views and had some islands, boats and some boats which allowed us to go to other islands. The bus ride to get to the beach was a little long about 3 hours a little long to get there but the truth is that it felt quite short because of the excitement but the return trip felt quite long about 5 hours because the bus was a little slow, most of the way many fell asleep, others were still awake at the end when we got home we were very tired and full of sand even in our pockets.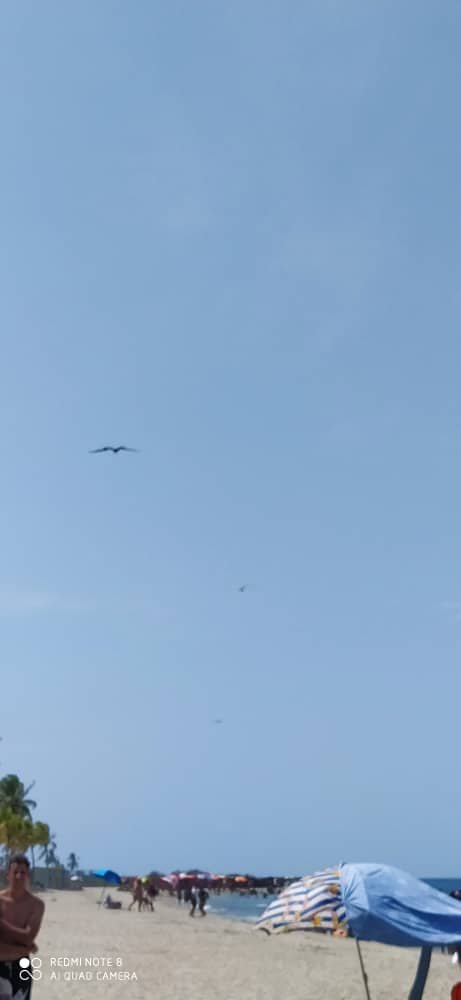 Para la playa llevamos un poco de comida como torta, jugo, sándwiches y otras cosas mas pero no estábamos muy pendientes de comer ya que después de 8 años sin ir a la playa estábamos mas enfocados en disfrutarla el mayor tiempo posible ya que no podemos hacer eso todo el tiempo, pero al final fue una experiencia muy agradable y disfrutable.
For the beach we took some food like cake, juice, sandwiches and other things but we were not very aware of eating because after 8 years without going to the beach we were more focused on enjoying it as long as possible since we can not do that all the time, but in the end it was a very nice and enjoyable experience.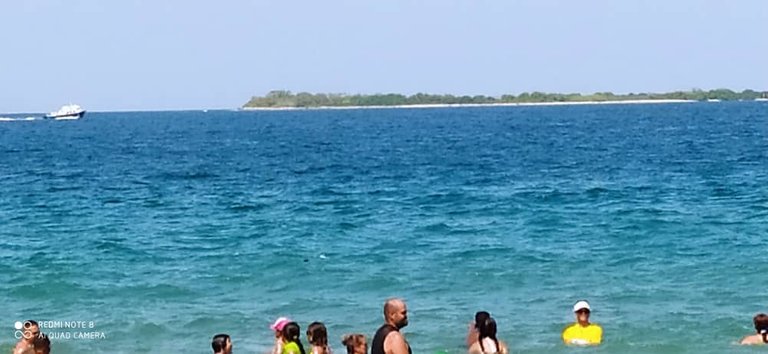 ---
---