Uncle Harry's design (fiction)... A short story
It was my 10th birthday, and my uncle sent me a portrait of myself as a gift. I was very excited, especially as the portrait was a sketch of his masterpiece with a little note, "I hope you like this," from Uncle Harry.
I kept admiring the sketch, as it made me fall in love with myself more. I could not hide my happiness, and among other gifts I received, I displayed my photo portrait in my room for me to always admire.
"Dad, can I visit Uncle Harry this holiday?" I asked excitedly.
"Why not? I'm sure he'll be glad to have you around." My dad replied, which made me smile at the thought.
A week after school, my dad took me in his sedan Toyota car to Hegan Town, which was about 170 km away from where Uncle Harry lived. Immediately I arrived at Hegan Town, the view was appealing to my eyes, but what caught my attention the most was Uncle Harry's apartment, which stood out from others and reflected his love for art. He had been aesthetically designed.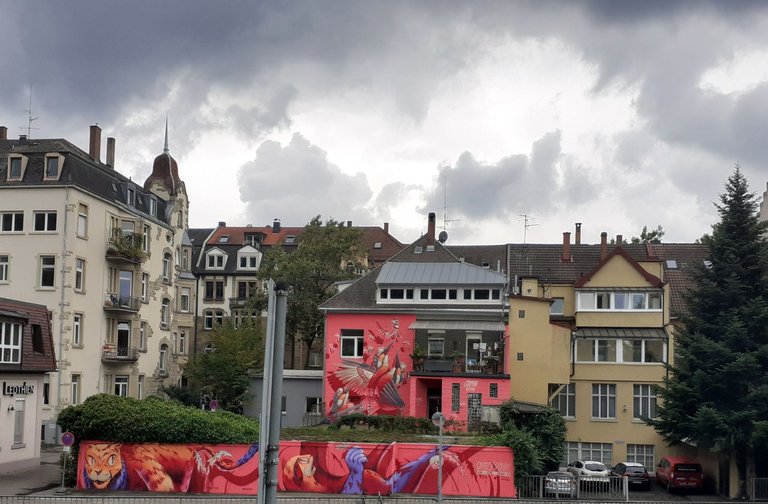 IMAGE CREDIT BY @wakeupkitty
"Did Uncle Harry do this?" I asked my dad excitedly as he parked his car in front of the house.
"Your uncle has always had a talent and taste for art, since childhood. It's no wonder the beautiful transformation he did to his house is so beautiful, and I am certain you will love the interior more." He replied.
We hurriedly offloaded our luggage as the sky roared in readiness for rain. Uncle Harry stepped out and gave me a welcome hug, helping us with our bags.
---
What I see is an aesthetically designed building and wall.
What I feel is a neighborhood with a house that stands out in splendor and glamour.
---
---