HIVE CELEBRATES WITH... #90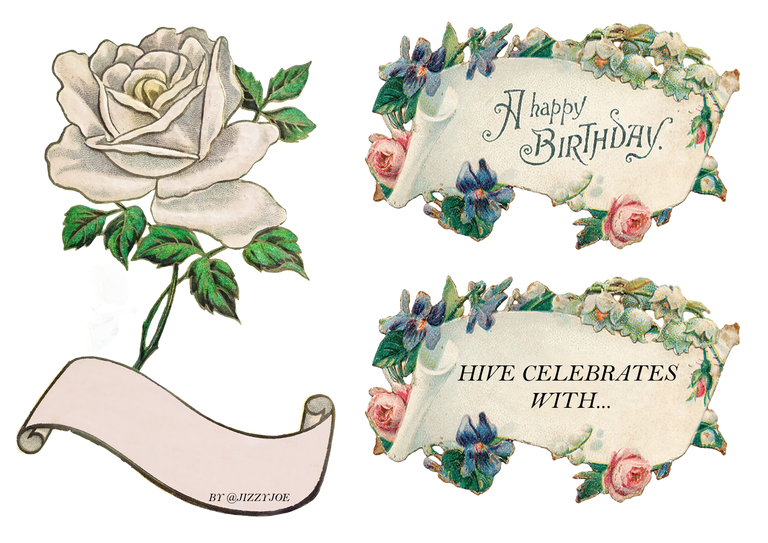 Its another edition of HIVE CELEBRATES WITH... #90, I apologize for being inactive for some time due to health and network issues and not being able to curate and celebrate with some hivers but will try to meet up with other posts. Happy birthday once more and you are always important when you are being celebrated by others, not everyone have the luxury to celebrate their birthday. Hive is here to celebrate with you and I hope it adds a smile to your face.
I can only request that you help the curation to have an impact by following the curation trail here the main purpose of the curation trail is to upvote birthday post, it can also vote other quality content. I encourage you to visit the listed post to show support through comment or upvote.
You are encourage to use the #birthday and #thoughtfuldailypost tag as among the first five tags for easy location of your post.
---
---
| Title/Author | Photo | Discription |
| --- | --- | --- |
| Celebrating my daughter Daniela's birthday by @mayraro05 | | Les cuento que ayer fue el cumpleaños de mi hija mayor Daniela Alejandra y lo celebramos con una gran torta |
| | | |
| A trip to an inn in the mountains to celebrate my friend's birthday by @luyale | | This weekend turned one of my best friends, Dani or Danilo for friends, Daniel Aguirre |
| | | |
| A Birthday Down on Animal Farm by @ellenripley | | It was my friend's 66th birthday yesterday. She became an official "pensioner". I hate the term as it conjures up a lot of negative images. |
| | | |
| Exquisite Pineapple Cake. by @maria75 | | Hello my beloved Foodies friends, proud to be here with you again to share my culinary delights, I sincerely hope you are all doing well under the protection of the three powerful names Father, Son and Holy Spirit |
| | | |
| Sharing of my family by @veronicabracho | | Greetings friends of this beautiful community, thank God for the days that He gives us, today I am going to talk to you about the sharing of my family. |
| | | |
| Pizza day 🍕 by @gigi8 | | Since my brother-in-law had his birthday, we decided to do something different and for lunch we had pizza 🍕. |
| | | |
| My Happy Birthday 💜🎂🎉 by @barbyjr | | Hola querida comunidad de Hive! espero hayan tenido un hermoso día, hoy quiero compartir con ustedes como pase mi cumpleaños número 25 |
| | | |
| Celebrating my 16th birthday! by @albakriz | | Today @albakriz is on her birthday 😆 today, September 29, one of the members of this world of wonders meets! |
| | | |
| Happy Birthday my lovely daughter. by @yuza | | 🌷🌷🌷 สวัสดีค่ะเพื่อนๆ เมื่อวานนี้เป็นวันเกิดลูกสาวคนเล็ก ครบสองขวบพอดี ตอนเย็นๆ ย่าก็ซื้อเค้กมาให้ ยุเองก็ซื้อเค้กเหมือนกัน ก็เลยกลายเป็นเค้ก 2 ก้อน ลูกสาวคนเล็กเป็น |
| | | |
| It's My Birthday by @prayzz | | It's that time of the year again where I think about how my life has been for the past 365 days and give thanks for it. |
| | | |
| Making A Birthday Card For Tatay by @arrliinn | | Learning the calendar and taking note of important dates and holidays are important to keep the kids connected to what has happened in the past and their relevance. |
| | | |
| Happy Birthday to my pspa. 😇😇😇😂 by @lalay2021 | | Happy Birthday to my papa. 😇😇😇😂 |
| | | |
| Crypto's Fruition & Celebrating My 28th Birthday. by @josediccus | | September for crypto may be all gloom and doom, but for me, it's always blissful because it's actually my birth month |
| | | |
| My younger brother's birthday🎂🤓 by @noalys | | Yesterday we celebrated my younger brother Alcides Josué's 16th birthday and although he had his birthday a few days ago |
| | | |
| Turning 35 by @theneohippy | | It was my birthday recently, I don't mind admitting I turned 35! |
| | | |
| Celebrating my mom's birthday by @loivnouel | | Hello friends, I hope you are feeling great, today I am here to tell you about my mom's birthday which was something that had to be celebrated. |
| | | |
| Beautiful gift to me (Красивий подарунок) by @uliana61 | | Привіт, друзі! Вчора у мене був день народження, на святкування якого прийшли родичі. На жаль, не всі змогли прийти з поважних причин. |
| | | |
| Maverick's 3rd birthday. Happy Birthday Maverick Daddy loves you!!! by @hippie-witha-gun | | I got Maverick his own monster truck for his birthday. A 24 volt Monster truck from Roll Play. |
| | | |
| My Mother : MY PRECIOUS SUBSTANCE by @lagosfirstborn | | This is not a motivational write up but rather an inspiring one and one to celebrate the woman who birthed me into this world. |
| | | |
| "My 28th birthday. By: @Jrcenteno by @jrcenteno | | Hello, dear #hive friends , a pleasure to celebrate with you such a beautiful and meaningful date as my 28th birthday. |
| | | |
| HAPPY 4TH YEAR BIRTHDAY TO MY COUSIN by @twicejoy | | Good morning everyone, I wish you all another blessed day. I am grateful to be alive today and thank God I was able to witness my little girl fourth year birthday |
| | | |
| mi cumpleaños! ya tengo 27 años! by @ruffo.pippen | | hola amigos de The Weekend, el fin de semana, específicamente el domingo 26/9 he cumplido años, 27 años! y por ese motivo he celebrado un almuerzo con mi familia |
| | | |
| 2nd day of home quarantine! Today is my nephew's birthday so I created ... by @jemmanuel | | 2nd day of home quarantine! Today is my nephew's birthday so I created a 3x2 Tarpaulin Design with Camouflage theme! |
| | | |
| My Actifit Report Card: September 28 2021 by @carrinm | | A clear blue sky day to greet my wife's birthday. It is a big round number day and tough to have to do it lockdown style. |
| | | |
| Cumpleaños de mi Papi - Día de mucho dulce y Hamburguesas 😋 by @mariaogliastre | | El día de ayer 28/09/21 mi papá estaba de cumpleaños, fue un día bastante tranquilo |
| | | |
| Happy birthday cousin blessings by @aleor | | Hola amigos de esta gran comunidad de OCD, es un placer para mí compartir mi contenido con ustedes. |
| | | |
| Mi ahijado Santiago está de cumpleaños by @mariajcastro28 | | Today's post I will dedicate to a little person who is on his birthday today |
| | | |
| Celebration of my eldest daughter's 11th birthday! by @lauraamerica | | Hola amigos de esta querida de @hive, me alegra que estén por acá visitando mi blog |
| | | |
---
---

---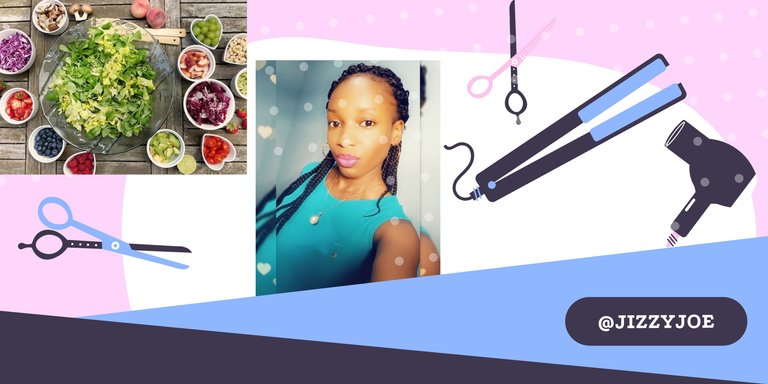 ---
---