Support Locals! | Bought Sweet Potatoes (Kamote) by the Road
Hello! Happy Friday!
It has been a while since I posted in this community!
Last two weeks, my family planned to go out for the weekend. We planned to do mini hiking and sightseeing. We went to the highlands to get some fresh air and to be away from the city for a while. I thought that might as well blog my experience in #MarketFriday by @dswigle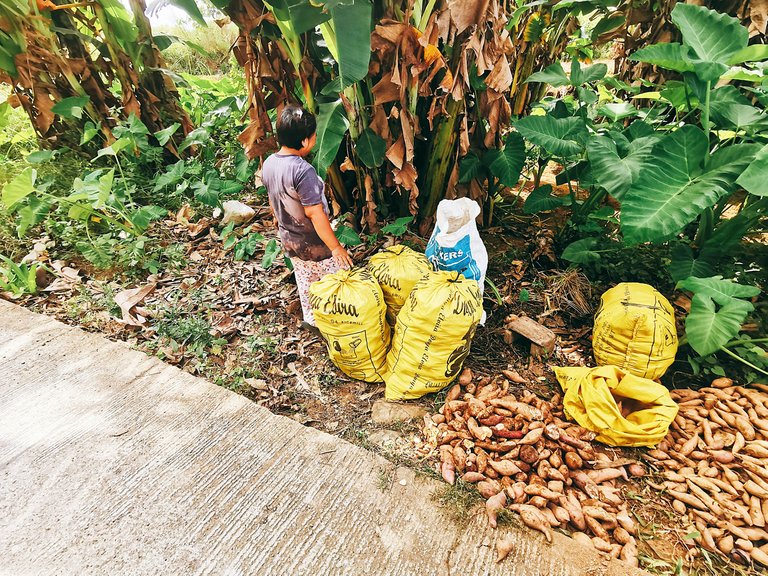 As we passed the road going to the top of the mountain, we noticed an old lady laying her crops. We wondered if she was selling some of her sweet potatoes. In Filipino, we call them "kamote".
My dad rolled down the car's window and asked the old lady. "Good morning, auntie! How much is a kilo of your sweet potato"
The old lady smiled as said "Good day! Ay, I am just puting my sweet potatoes on the sack because in a minute the truck will come and pick them up. But for you, I will sell some."
We were so delighted that the old lady was so kind enough to sell some to us.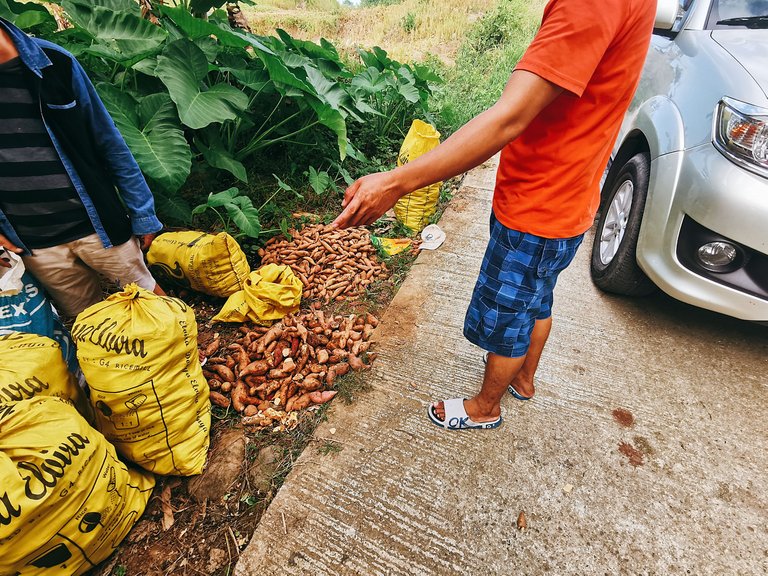 We stopped for a while to look at her produced. These crops will be then sold at the foot of the mountain or in the market. She agreed to sell some to us because she is also needing money right away.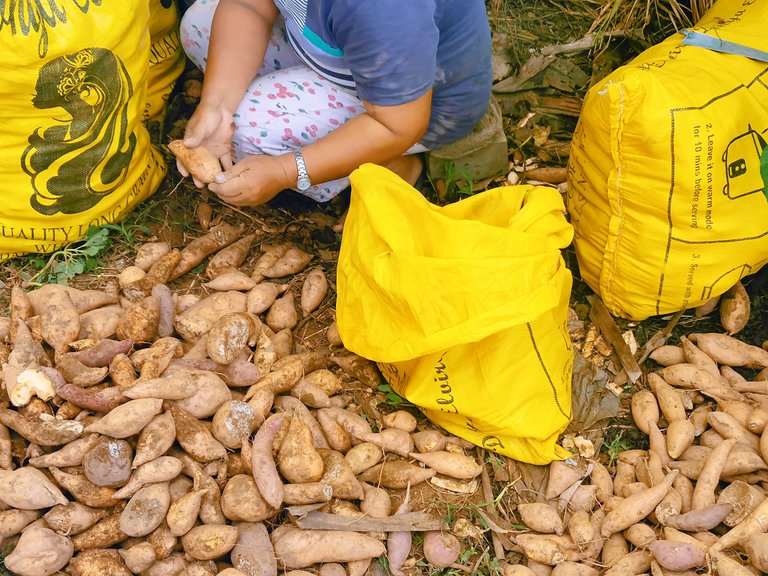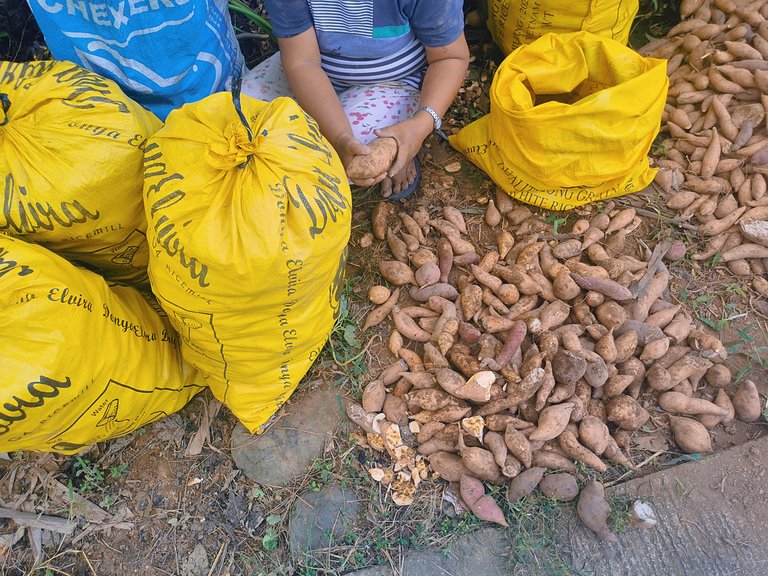 This is the old lady's plantation of sweet potato, just beside where she was sacking her crops. She said most of her neighbors plant this crop too. So competition is really tight. Although she also plants taro and peanuts to sell and for consumption.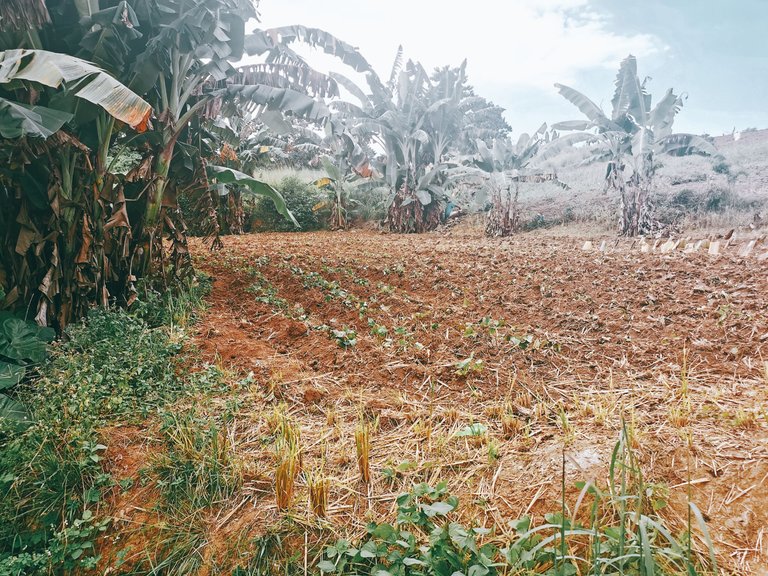 We bought 20 kilos of sweet potatoes for 25 pesos (0.44 USD, 1USD=57.36~). If we were going to buy at the foot of the mountain, it will be 30 pesos per kilo, and at the market, it will be 45 pesos per kilo. So, it is better for us to buy in bulk here. The old lady said that we should not wash the sweet potatoes when not needed so that they will not rot. Keep them dry.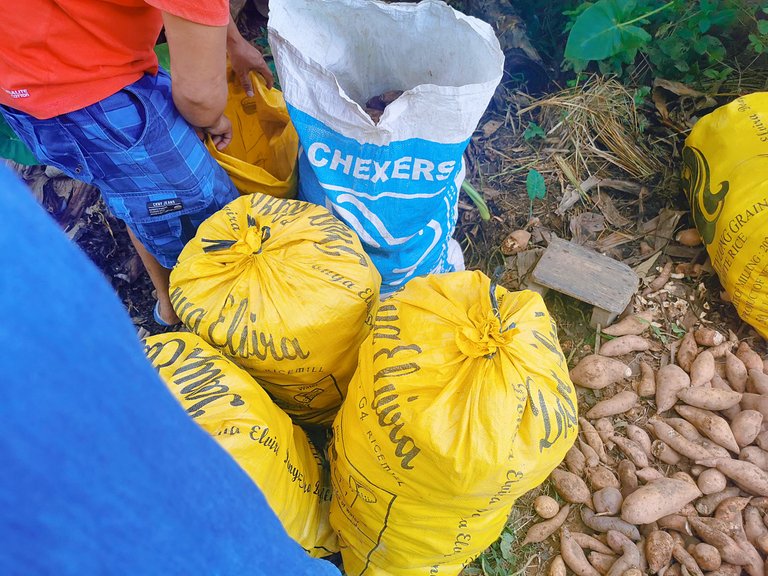 My cousin was picking up the best sweet potatoes. We prefer the bigger ones, though. I also helped him to pick some, of course, I do not have a photo because I am the one taking pictures, lol.
While picking up the sweet potatoes, I am imagining cooking sweet potato fries or chips, hihi! It is a healthier version of potato fries, right?
---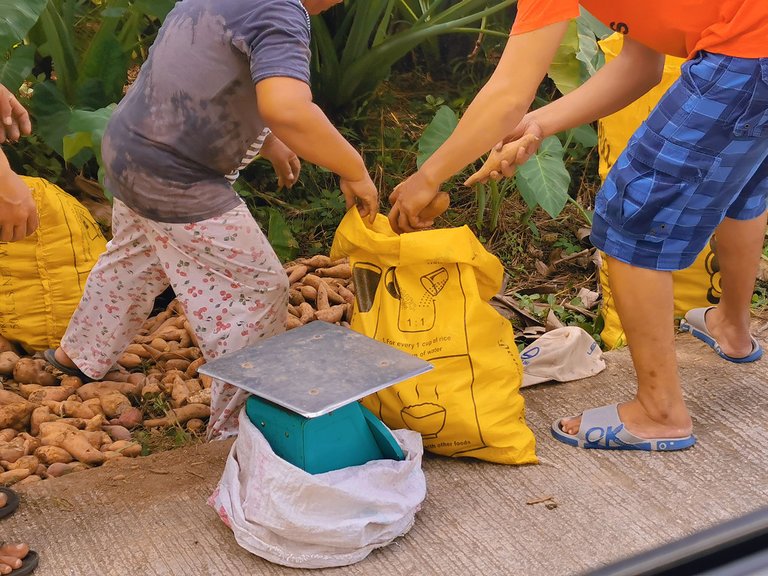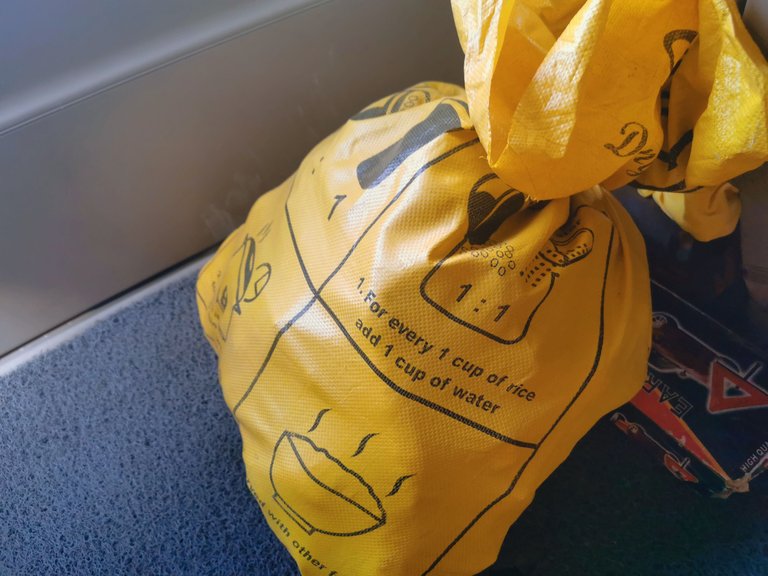 ---
The old lady helped us to pick the "unripe" sweet potatoes (sorry, I do not know the right term) so that we can stock them longer. She brought her weighing scale. She wrapped it in a sack because the road is dusty. After weighing our sack, she put two or three more sweet potatoes because we bought them just in time. We call it as "buena mano" which means first customer of the day and would bring luck and more customers throughout the day.
Seemed like 20 kilos is just half a sack. I think this amount of sweet potatoes will last us for a month. We paid PHP 500 (8.71 USD) for 20 kilos. We put the sack at the back of the car and made sure that it will not roll because we were going up and down, lol.
---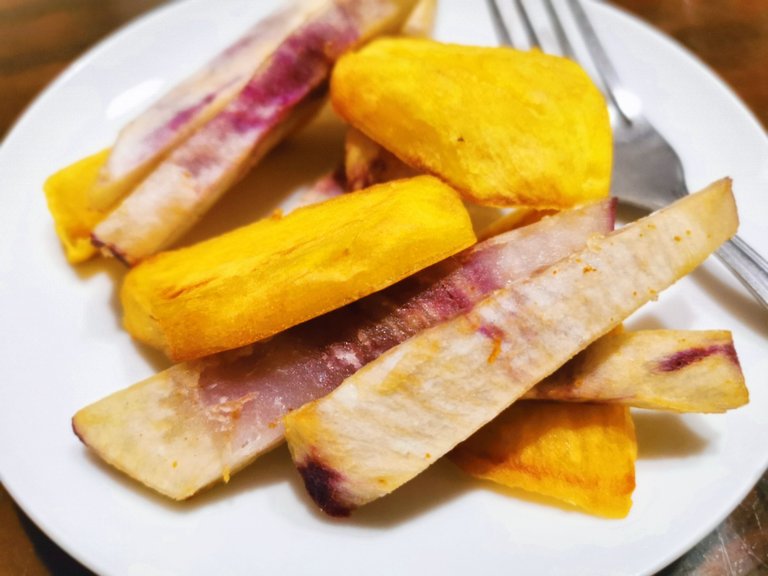 After our hiking trip, back home, we cooked some sweet potatoes right away. Perfect to replenish our energies. We decided to air fry them instead of frying them in oil. For me, the taste is sweeter and earthier compared to those in the supermarket. We were so delighted to eat much healthier root crops and also help the locals in our community. We do hope we meet the nice old lady again soon!
---
That is it for this blog. I will see you at the next one!
📸 All photos are owned and taken by me, otherwise credited. ©️jijisaurart
---
---