My First Time Visiting A Stone Art Gallery!
La Union, Philippines is known for its best coastlines and hospitable locals. In fact, La Union is crowned as the Surfing capital of the North and known as "Garden coast" because of its captivating botanical gardens.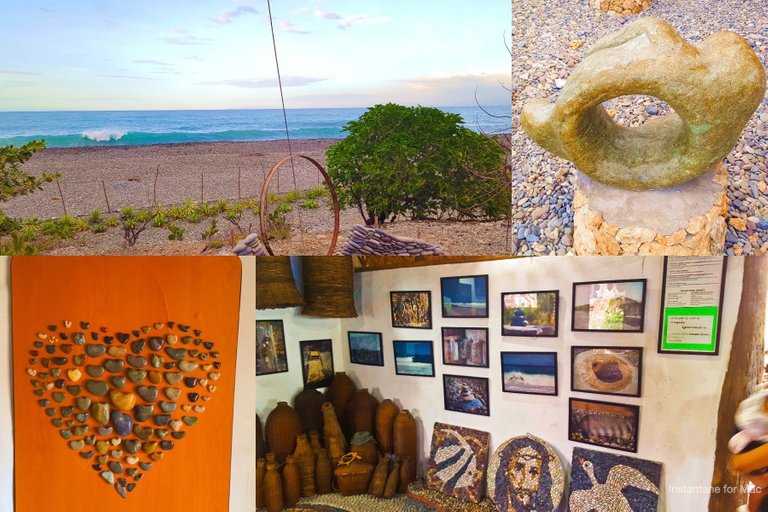 Bahay na Bato is located in Luna, La Union known for their abundance of stones and pebbles. The locals made opportunity as their livelihood. One of their best crafts is this stone art gallery. This house is owned by a Korean.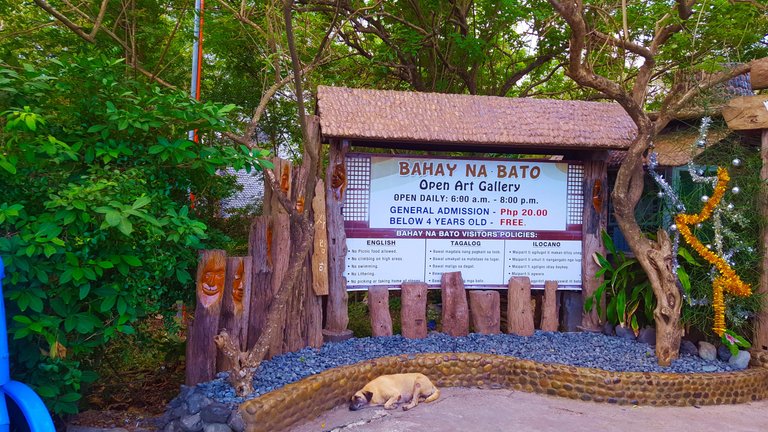 This is the entrance of the stone art gallery. For adults, they are just charging USD 0.35 assuming a dollar is equivalent to 57 pesos. It is pretty cheap and a good deal for me who loves going to museum. This was actually my first time to visit a stone art gallery. For kids below four years old, the entrance fee is free.
The policies were written in three languages which are English, Tagalog, and Ilokano. Some visitors were foreigners and non-ilokano, so this is a pleasant gesture for the owner to have the policies translated in different languages.
Shout out to that beautiful, sleeping creature!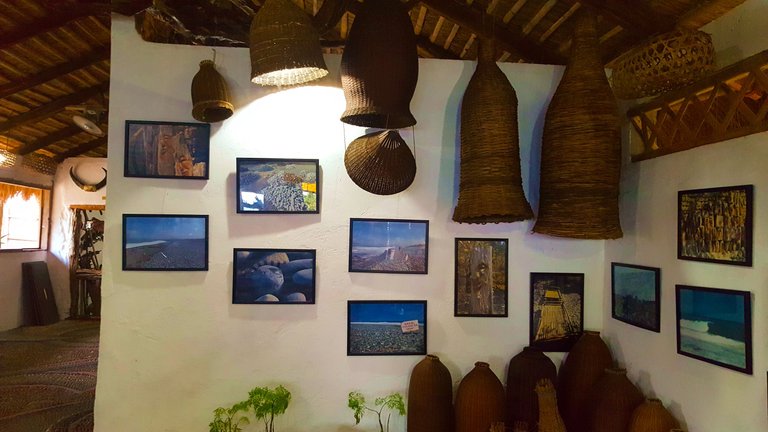 As we entered the Bahay na Bato, my eyes shifted to this corner. This part of the house is a collection of stone photographs. I got mesmerized by how stones can be a beautiful subject. At the top, there were lamps, a headgear, and a bag made of, I believe, of abaca. This kind of banana is native to the Philippines. Farmers harvest these leaves to get the fiber, dry it out, and make furniture out of it. Below are clay jars in different sized and shapes. I was intrigued what these jars are for. I assume it is for bagoong (fish sauce) fermintation.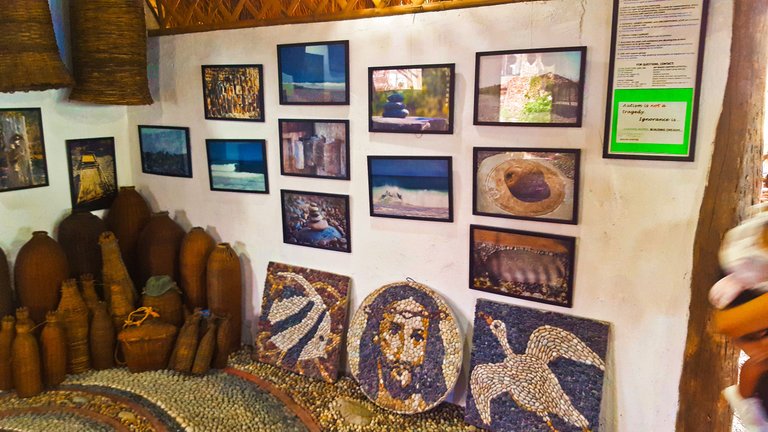 On the right corner, more stone photographs were hanged on the wall. The best photo for me is the stones stacked together. On the bottom, there are three stone collahes leaned on the wall. Perhaps the owner did not want to hang it because it is heavy. The collages were in form of a fish, a duck, and Jesus ( I hope I got that right). Even the floor is decorated with patterned stones.
---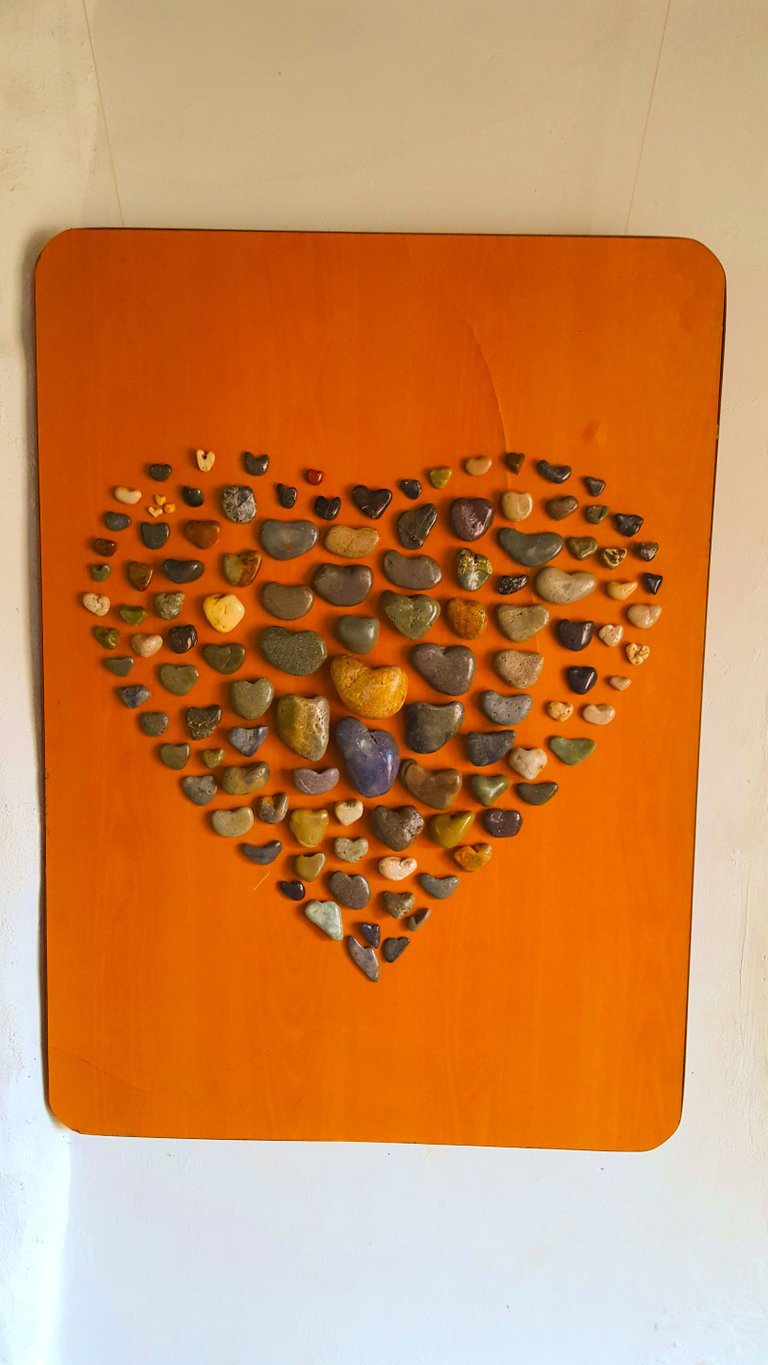 I find this stone artwork charming. I just stared at this for two minutes and I noticed that the stones were in a heart shape too! In the center were the bigger stone and in the outer is the smaller ones.
I interpret this art as "stone heart." If a person is stonehearted, I feel like they are cold and somewhat numb. They cannot feel empathy to others. Perhaps being a stone hearted person is a way to defend the heart to not get hurt again. We tend to build walls around us, and as a result we shut people out even if they have good intentions.
one pale woman all alone,
The daylight kissing her wan hair,
Loitered beneath the gas lamps' flare,
With lips of flame and heart of stone.
Oscar Wilde
---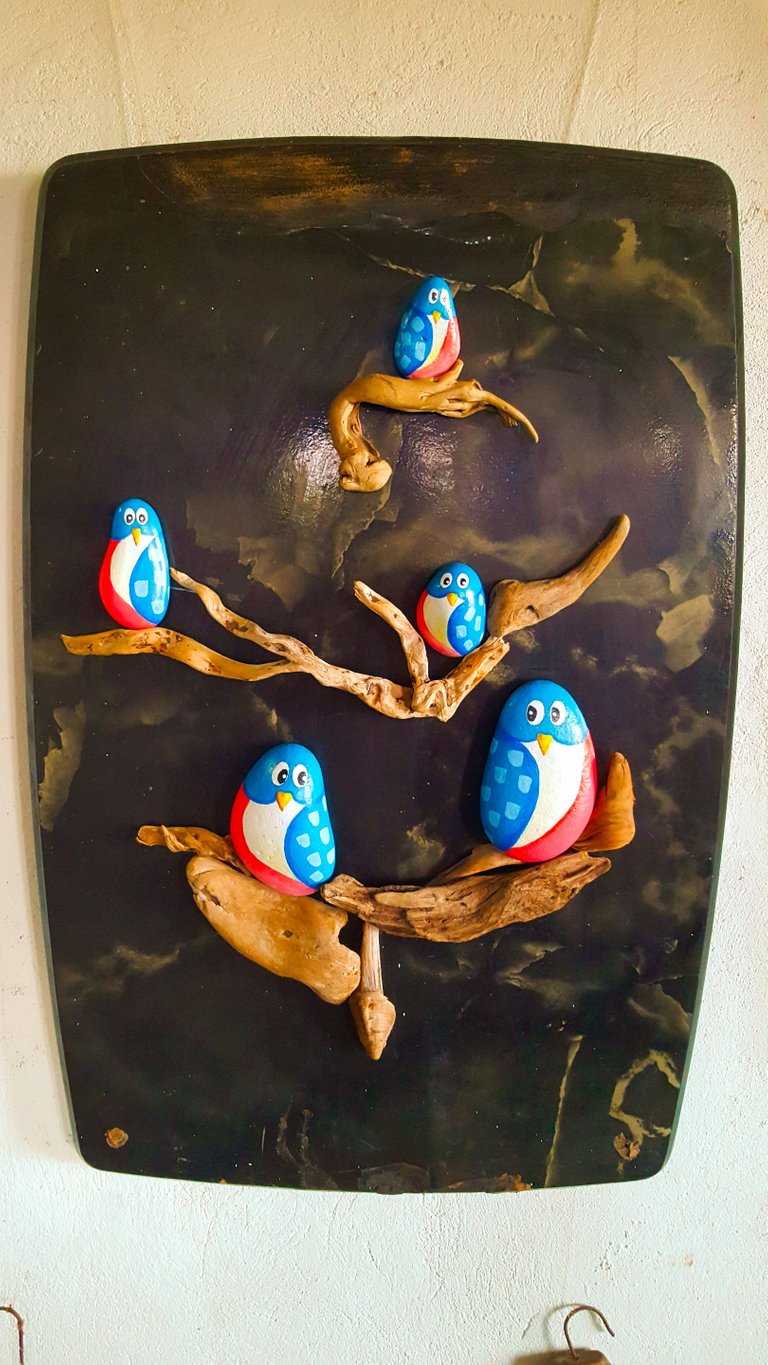 Bird stones! This is a fun way to create an art out of branches and stones. The color red and blue complement each other. What I can remember in this art is, when I was in elementary, we had a homework to make an art out of something.
So, I was so eager to find the perfect oblong-shaped stone. I was thinking of painting the stone in to a ladybug and then put some decorations for the antenna and the wings. I used watercolor to paint the stone. Of course, when wet, the color is more brighter and visible. I let it dry overnight and hoped to see the result in the morning.
As was frustrated to see that the paint was translucent, HAHA! As a kid, I did not undertand art materials. Of course, it is watercolor! The color will not stick in the stone. It is just a funny story that popped out of my head while looking this stone art.
---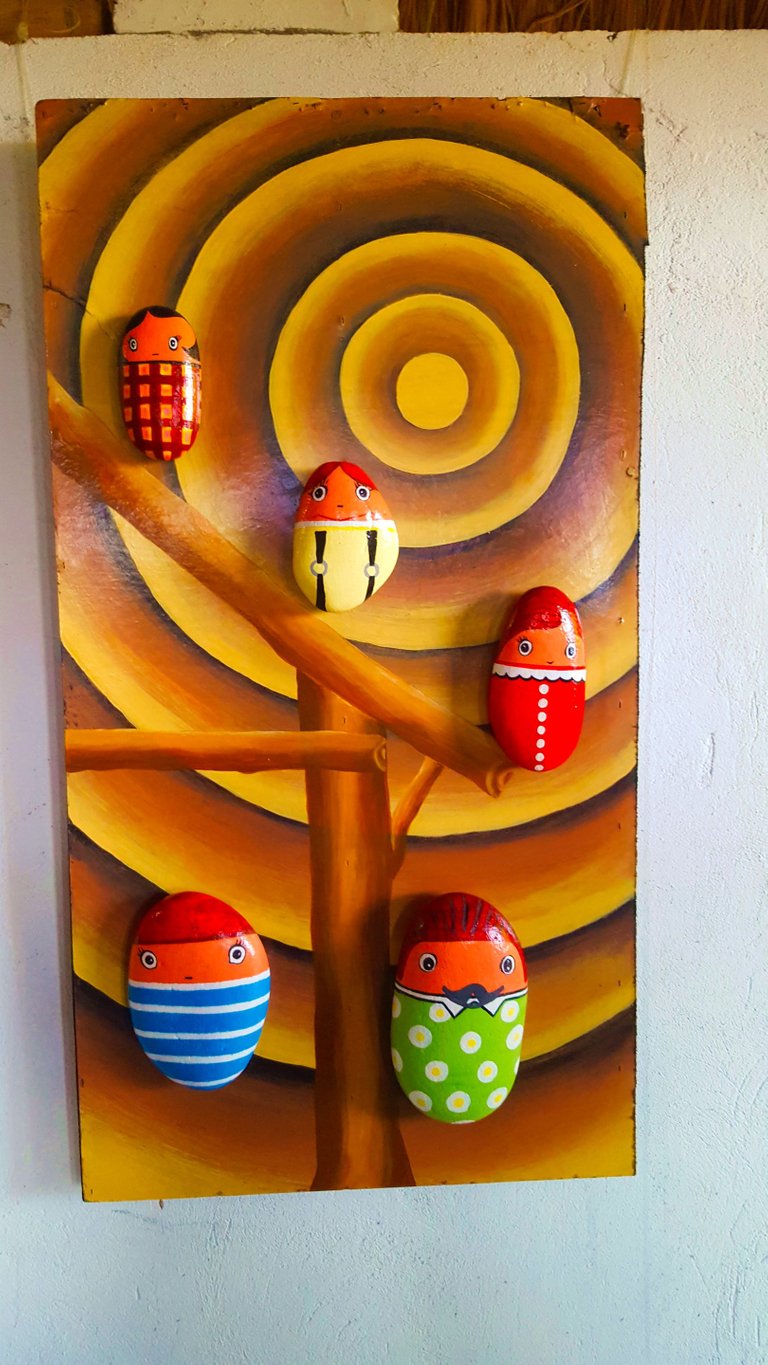 I interpret this as "Stone family" No! Not that stone you are thinking about! They are literally a stone family! Hmm, I can see the papa stone with a mustache wearing a poka green shirt. Mama stone should be the one wearing stripped blue shirt. The kids are the ones wearing red, yellow, and baby in checkered.
Now I am thinking, if there is a paper doll, could there be also a stone doll? HAHA! The background is a house of sticks, so I guess my interpretation is close.
---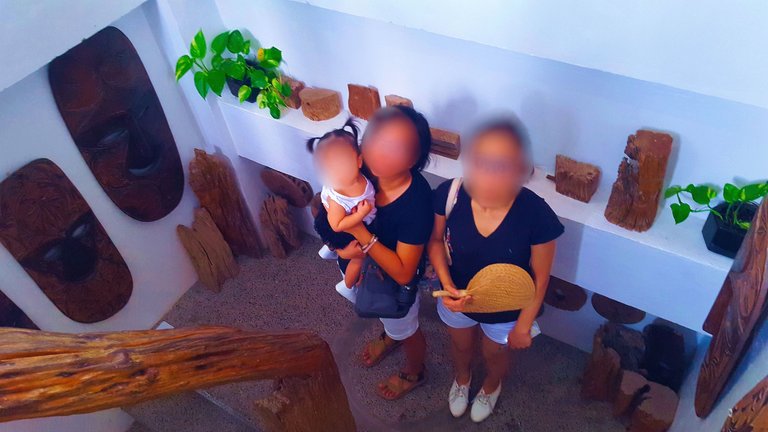 I blurred out my friend's faces to protect their identity
---
Aside from stones, the stone art gallery has wood art too. The wood art is inspired by the anitos (spirits). These are Philippine folk deities and ancestor spirits. These are often seen in a form of figurines made of wood. At the bottom are just random wood plank decorations.
---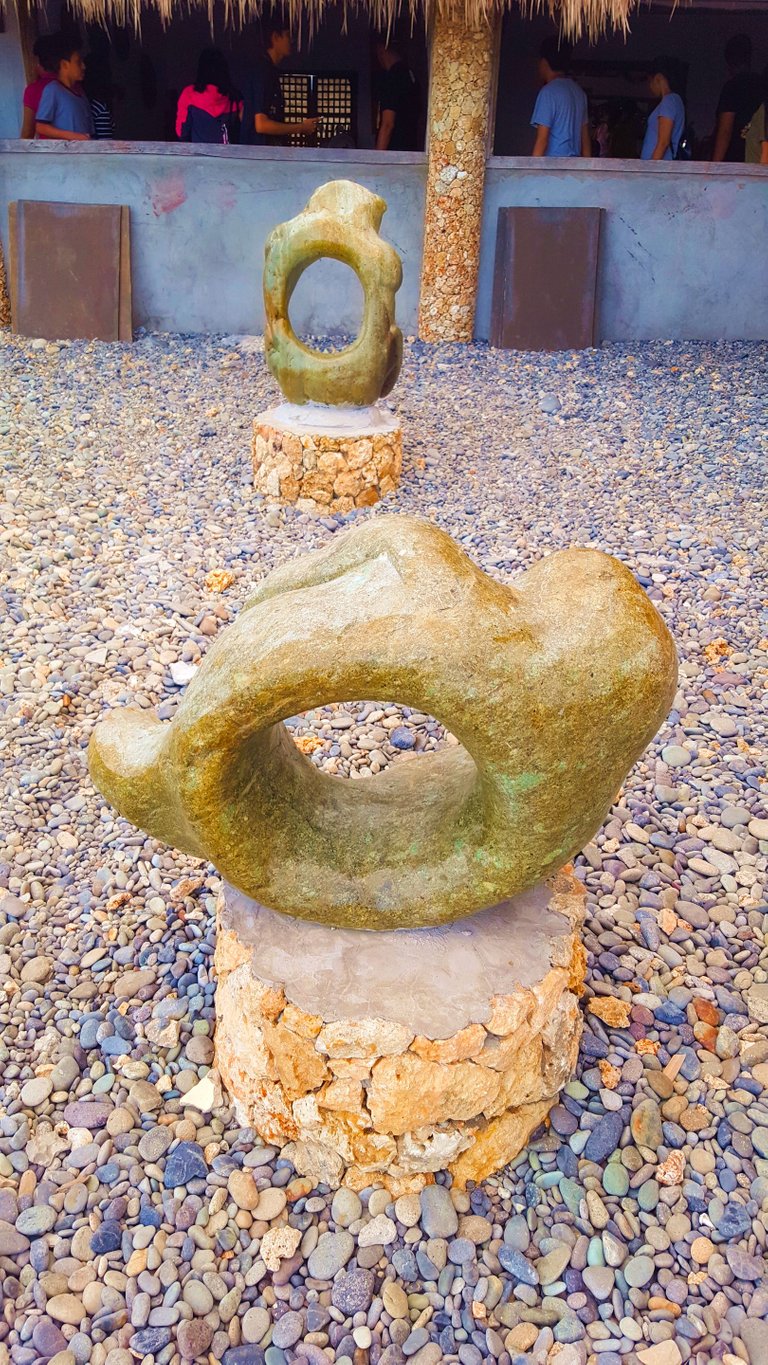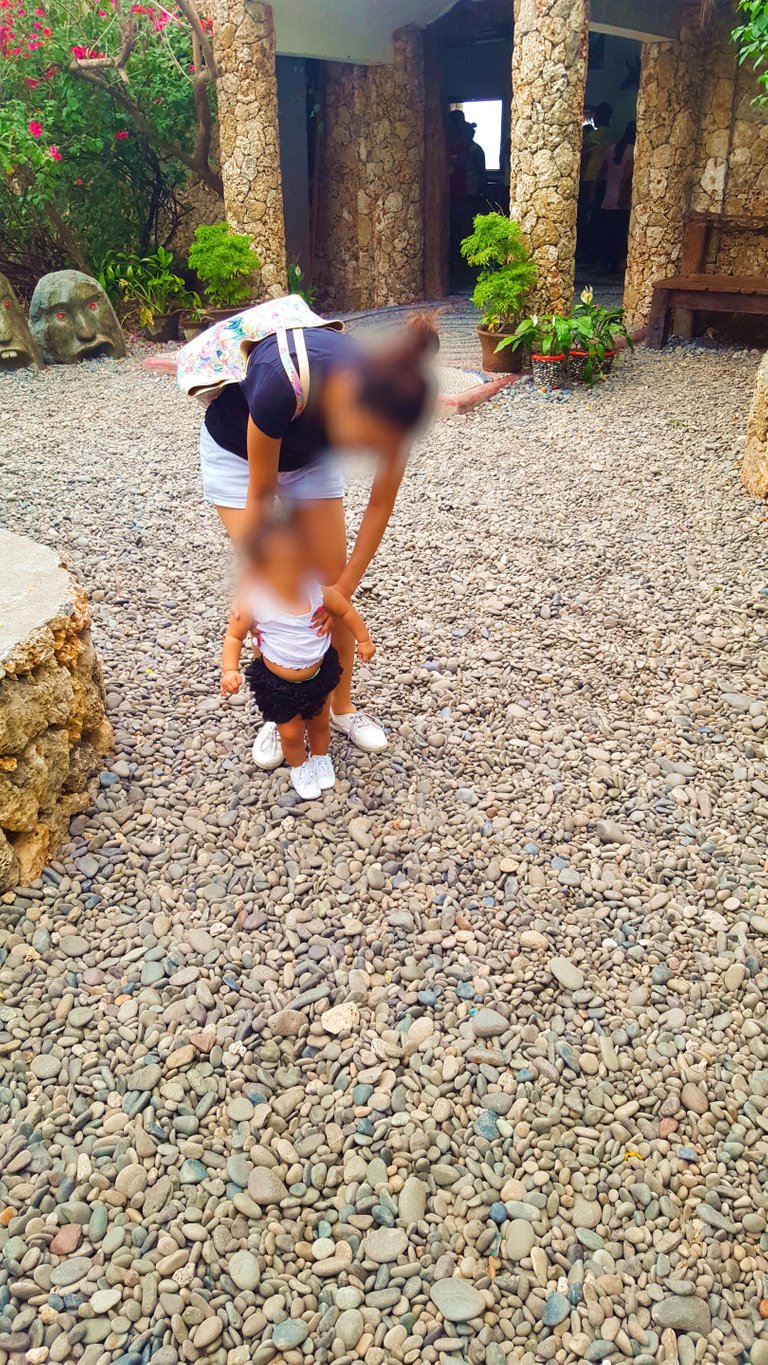 The left picture is some stone carvings displayed outside of the house. I wonder how many hours of work that was put into this to make a art piece. What I can interpret from this stone is a man with a hollow center.
On the right photo is my friend with her daughter. The baby was so curious on the textures and shapes of the stones. It was kind of hard to walk on these stones because my foot sumberged in every step, haha!
---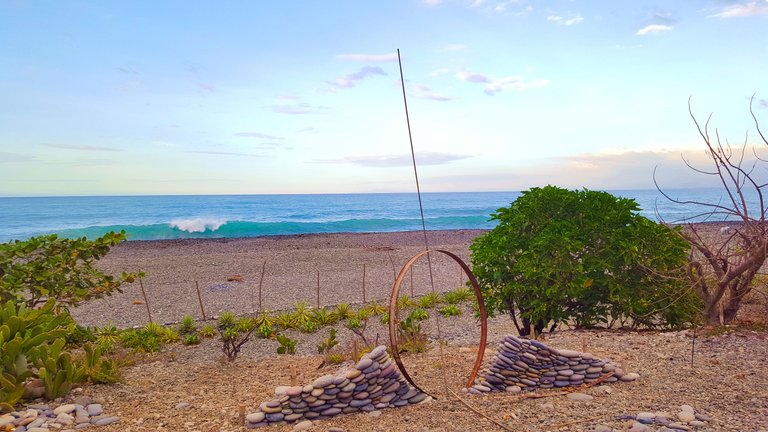 The Bahay na bato is just near the sea. It is refreshing to hear and see the waves crushed in to the stones. The rollings and crashing is like a melody to my ears.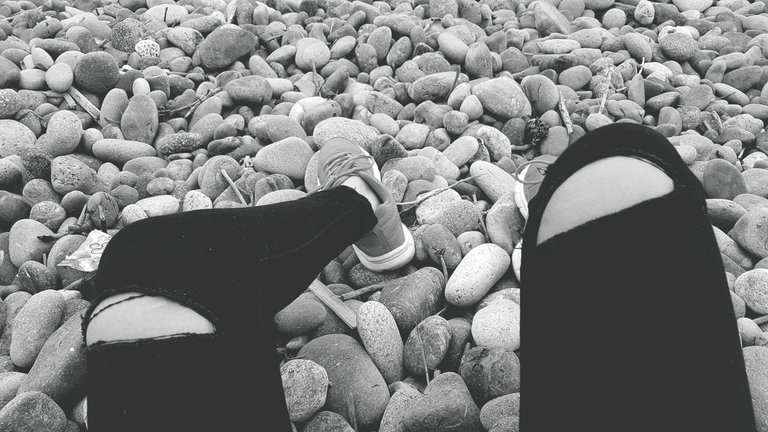 Conclusion
I have not seen the cobalt sea for a while and this is a perfect scenario playing in my head when I am in the city. The waves were quite violent so I did not go near to it. Probably because it was a windy day. I believe the stacked stones was an unfinished art. I just sat on the stones and stare at the raging yet beautiful waves.
I am really fond of going to art museums and this is one of a kind for me. I usually see museums with hanged art or a sculpture displayed atop a table. This made me realized that even in a single stone, we can find beauty in it. I got more interested in stone crafts after visiting this museum. I got inspired and someday will make my own stone art. :)
---
That is it for this art blog. I will see you at the next one!
📸 All photos are owned and taken by me, otherwise credited. ©️jijisaurart
---
---