Found These Gems While Cleaning! | PS3 Games
Every weekend, I make it a habit to clean my room. I know some people might find it weird that when I say it is therapeutic for me to I clean my room. I know because it is a task that most people find it boring or forced 🤣.
This time, I cleaned my TV stand with an open cabinet, which looks like this. It is my mistake getting an open cabinet because it collects dust on top my things.
Cleaning took time for me this time because I found something that reminds me of being a student. I really liked to have my own PS3 and so, I saved some of my allowance just to get this. Since I got the console, I started collecting games. Some were bought, given, and out of my impulsiveness. 🤣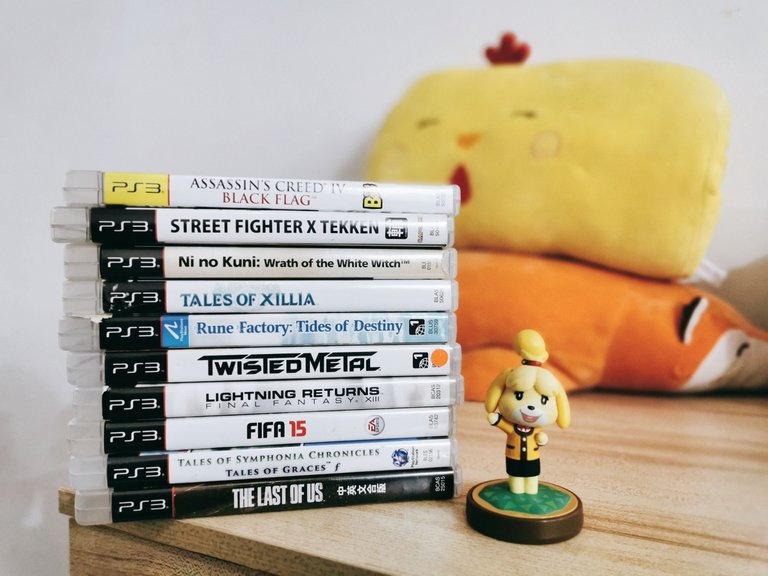 Look! It is Isabelle from Animal Crossing!
By the way, those two plushies at the back are from Miniso. A fox and a chicken! 🦊🐣 They are very soft! 🥰
These are my top favorite games!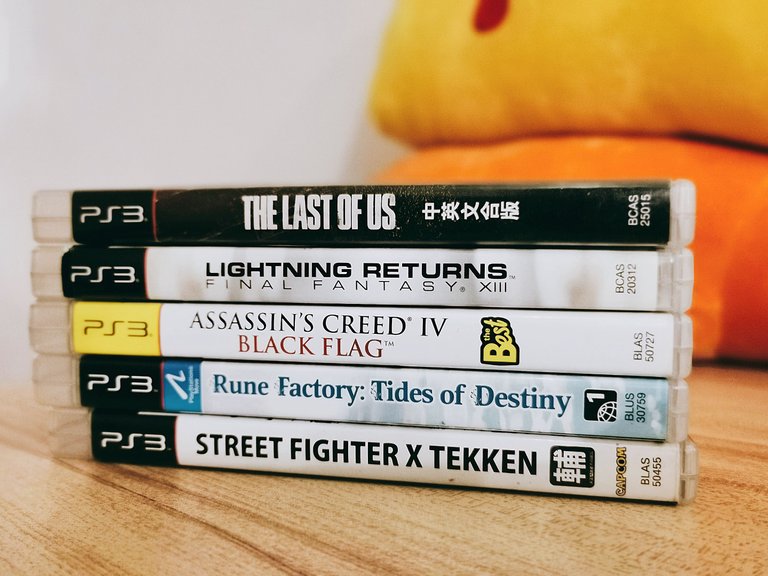 1) Lightning Returns: Final Fantasy XIII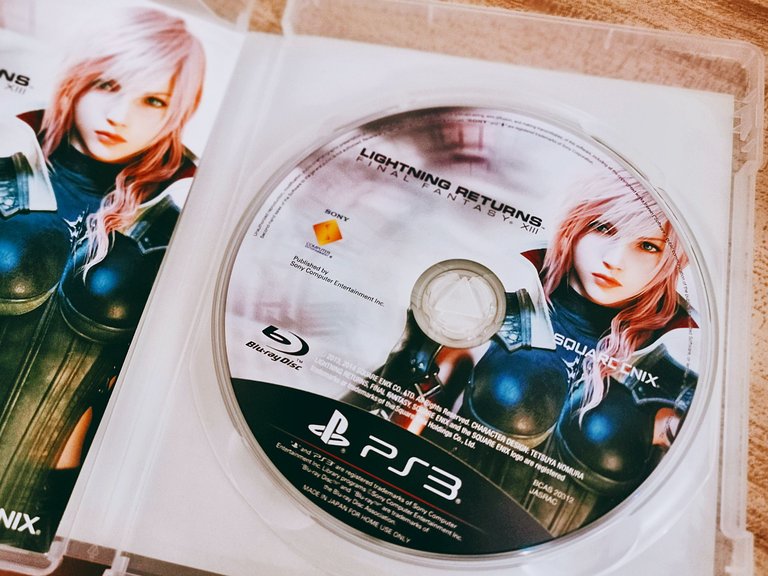 This girl is freaking killing it!!! If I were to be reincarnated in the most bizarre way, I want to be Lightning, haha! 🤣
This was bought out of my impulsiveness but, girl, no regrets! I was in the mall and doing some errands. I said to myself, it will not take time if I am going to peek into the Cyberzone. Cyberzone is the upper floor of SM Malls where you can find all sorts of gadgets.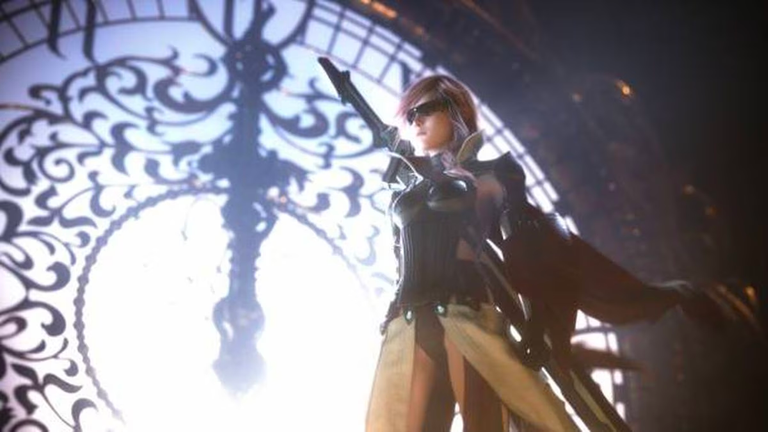 I saw FF XIII on display at GameXtreme. I went inside just for window shopping. Ending is I can't stop my impulsiveness. So I bought it in full price! Ugh, my poor ass is crying because I cannot wait for the discounted one.
I think this is one of my best impulsive decisions because I do not regret buying it once I played it haha! It was a really good game!
Image source
2) Assassin's Creed IV Black Flag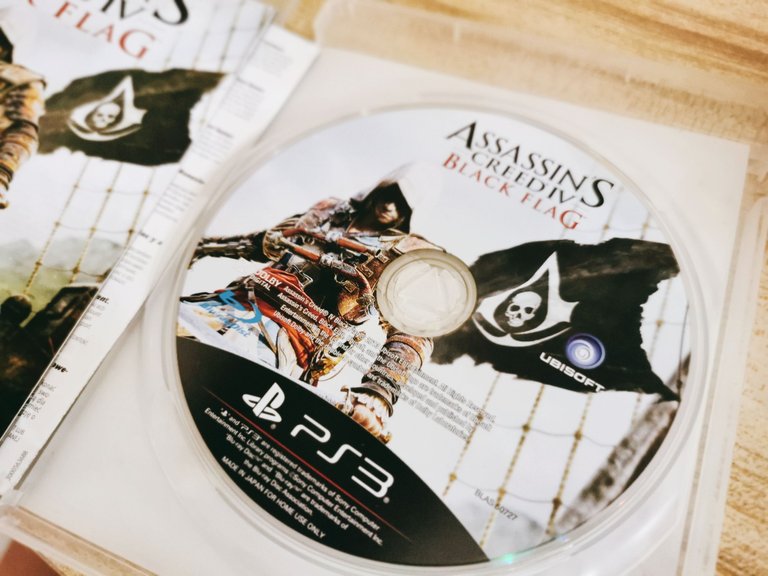 I bought this game in Greenhills Shopping Center, which is also known as a "tiange" or flea market. As you enter, you can find fake LVs or Pradas, lol. 🤣
That is why be careful when you buy things here because sellers will say it is authentic but turns out to be a Class A product, specially in the tiange section. If you check out the whole shopping center, there are nice shops and restaurants too. Going back to the tiangge section, you can find secondhand stuff and computer repairs on the second floor.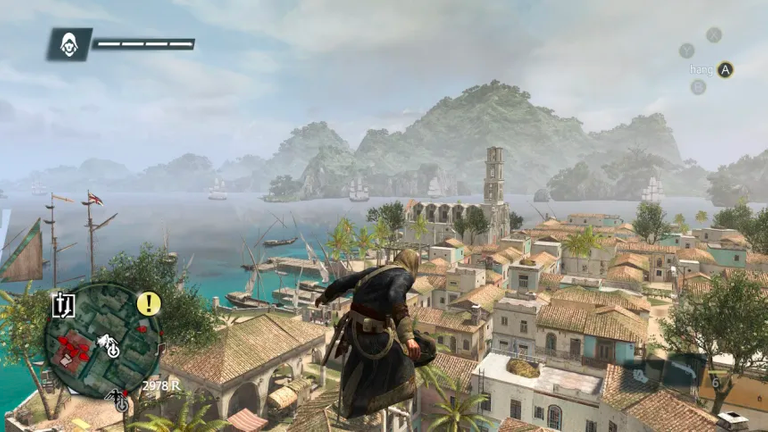 I was really there to accompany my friend to repair his laptop. As we wait, we checked on the different booths. I stumbled on a shop that sells secondhand games. Some games are really good, but I ended up getting this game. Also, you can ask the seller to play the game on the screen before buying it to ensure that it is still running. What I can recall is, I got this for 8 USD. Not bad for a secondhand game!
Image source
3) The Last Of Us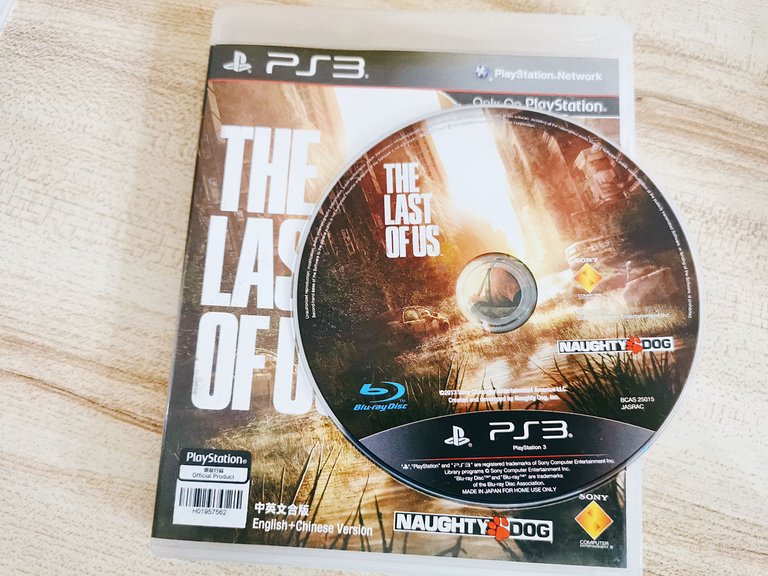 Girl, this game for me is one of the best! I cannot stress enough how I freaking love this game. IT IS A MUST-PLAY GAME.
By the way, there is a live action movie! Ahh~ thrilled to watch it with HivePH peeps~ Thanks @demotry in advance HAHA!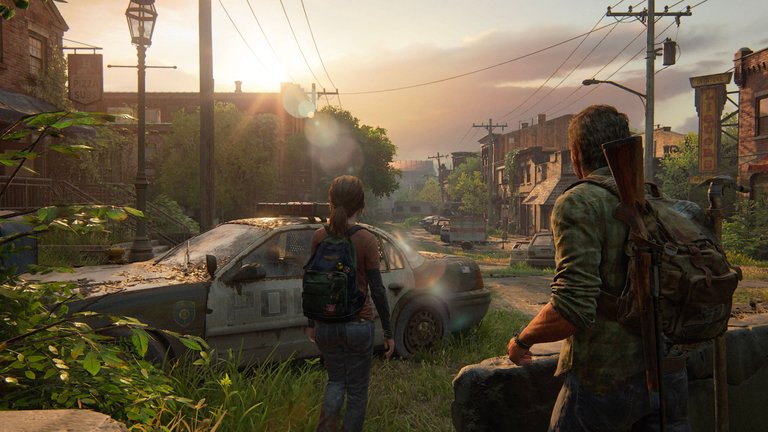 Image Source
I actually researched this game because it was the hype before. So, my poor ass is on the hunt again for a secondhand. Not that I cannot afford the brand new, but I think it is a waste of money if I will but the new one but will get the same game. 😆
It was so hard to find a secondhand on the internet, or if I find one, it is sold twice the price, ugh. At that point, I gave up and thought to myself to wait for few months until the hype is dead. I am a very patient girl, ya know. 🤣
One time, I attended an anime expo. I noticed that there is a booth selling old games and new games. My eyes cannot believe that Last Of Us is on display. I am not having second thought, and bought it! You can read my blog here.
# 4) Street Fighter X Tekken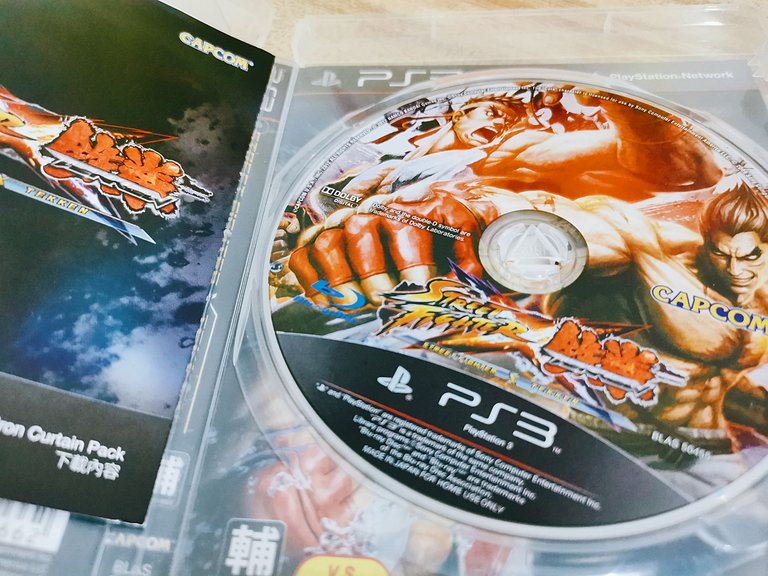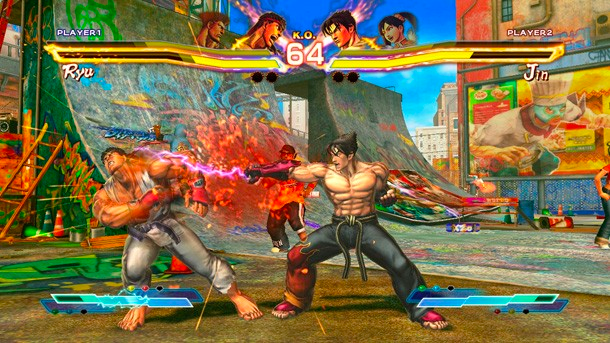 I bought this game so that when I have friends at home, we can play together. This is my first PS3 game!
Who is your favorite character? Mine are Lili of Tekken and Poison of Street Fighter.
Special mention to Chun-li!
"I'll be done with you before tea time."
—Lili
5) Rune Factory: Tides of Destiny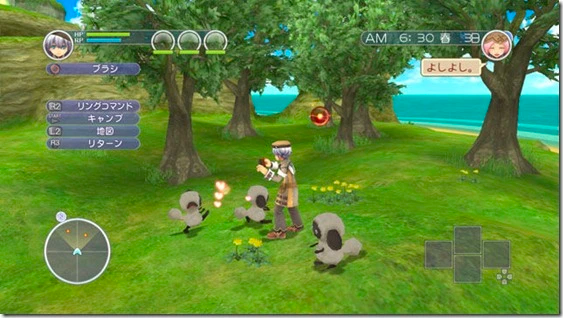 This is actually owned by my sister. She lets me play this whenever she is not playing it. I can comepare the game play to StarDew Valley and Harvest Moon. You can build or own farm, raise animals, and fight monsters.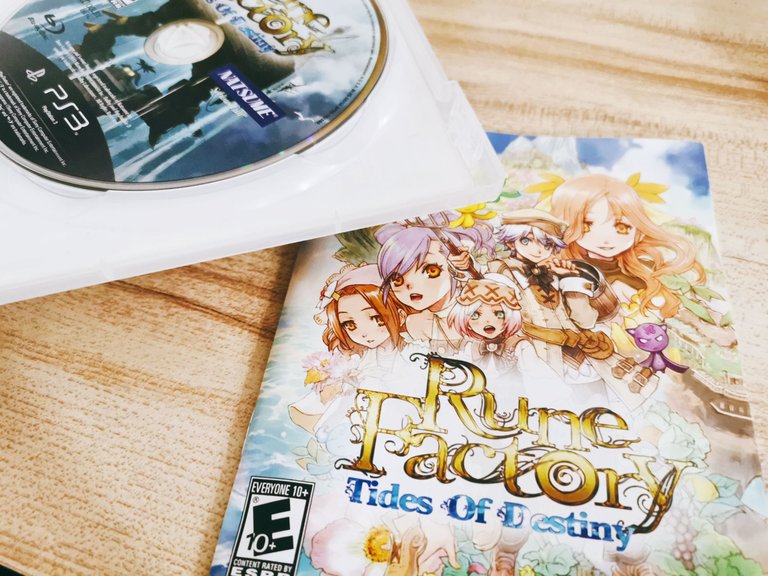 ---
It is just sad that I cannot play these games anymore, not that I do not want to, but because I got more responsibilities, #adulting, lol. What I can just do right now is to reminisce the days that I can play all day without worrying or thinking of responsibilities.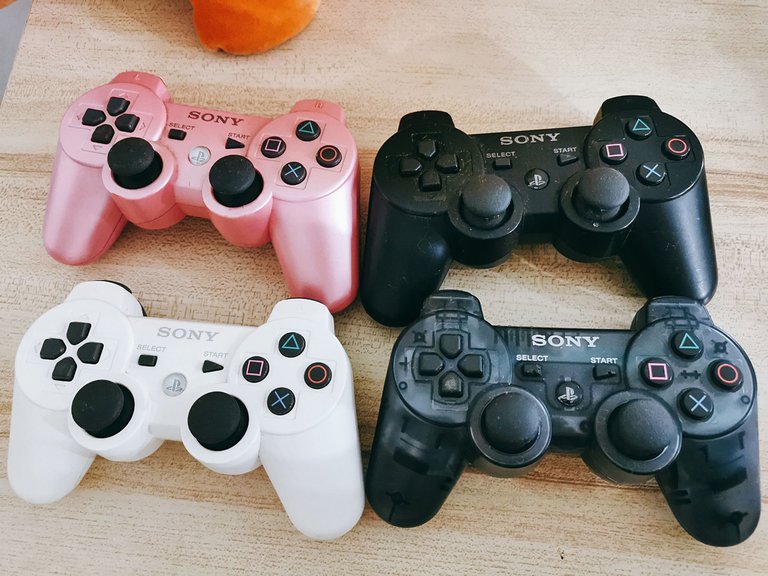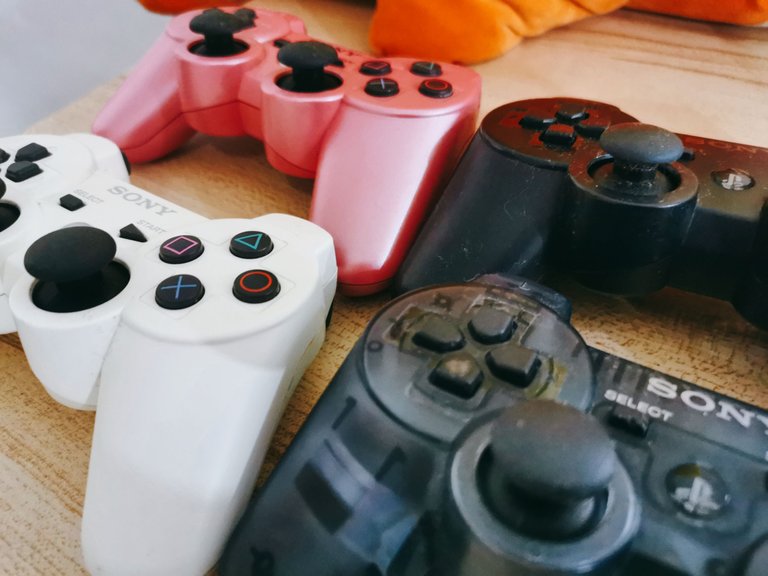 ---
Guess which one is my favorite. 😆
That is how easy life was before. I have not touched my game consoles for months now, and sad to say that they are just there sitting in the dark, getting dusted.
One day, I will have the liberty of time to play again, hopefully when I am rich enough that I can play all day! :D
---
That is it for this blog. I will see you at the next one!
📸 All photos are owned and taken by me, otherwise credited.
©️jijisaurart
👾 NFT Showroom: nftshowroom.com/jijisaurart
🥰 Open for commissions!
---
---