Chibis on Hive | Month of Mermaids!

Hello! 🐚🌊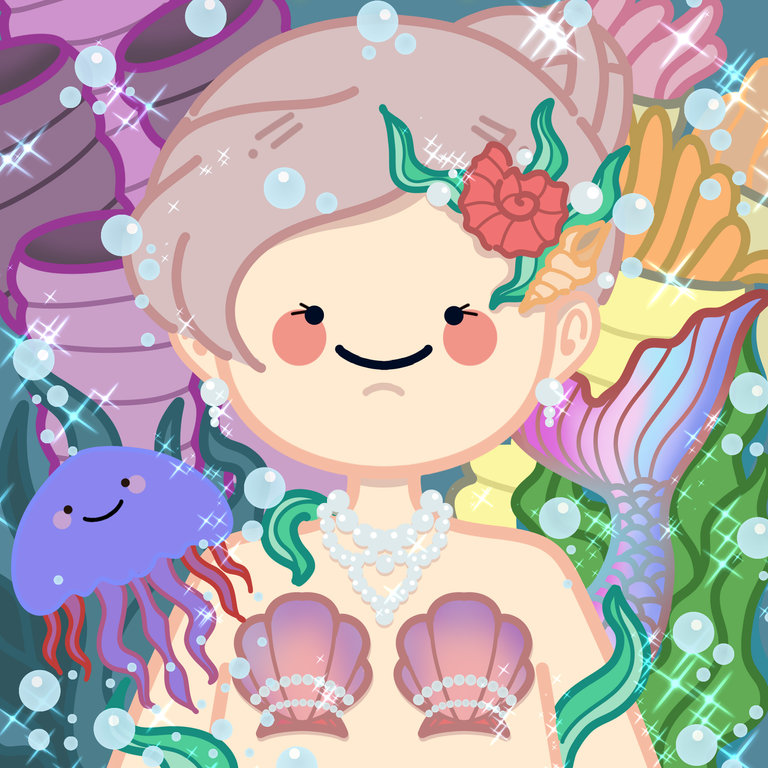 It is actually my first time knowing MerMay until @artpark initiated a weekly prompt! (You may check here) By the way, ArtPark is an art community created by two friends of mine in noise.cash. Since then I am active in joining the prompts as support to the community. I am happy that ArtPark is now here in Hive! 🥳 It is a small community for now and I am happy with the peeps I interacted in the Discord server. We help each other grow in our art journey. (sometimes just pure gossip). 😆
Character Name
I simply put MerMay as her name.
Character Inspiration
Inspired by those colorful mermaids! I like the bright colors for the Summer vibe. Some say mermaids are evil creatures since they lure fishermen by singing beautifully. This one is friendly and cute. 😆
For Week 1, the themes are chibi, bubbles, and bathtub. I chose the chibi prompt. 🥳 I really planned to do an NFT chibi to immortalize this art for MerMay. You can check the website here.
Character story
A chibi to celebrate MerMay! 🐚🥰✨
---
This NFT is up for grabs! Check it out here!
All of my NFTs are 1/1 non-generative, hand-drawn art, 1 by 1 produced.
👾 NFT Showroom: nftshowroom.com/jijisaurart
🥰 Open for commissions!
That is it for this art blog. I will see you at the next one!
📸 All photos are owned and taken by me, otherwise credited.
©️jijisaurart
---
---