Plantain slices, a great delight of tastiness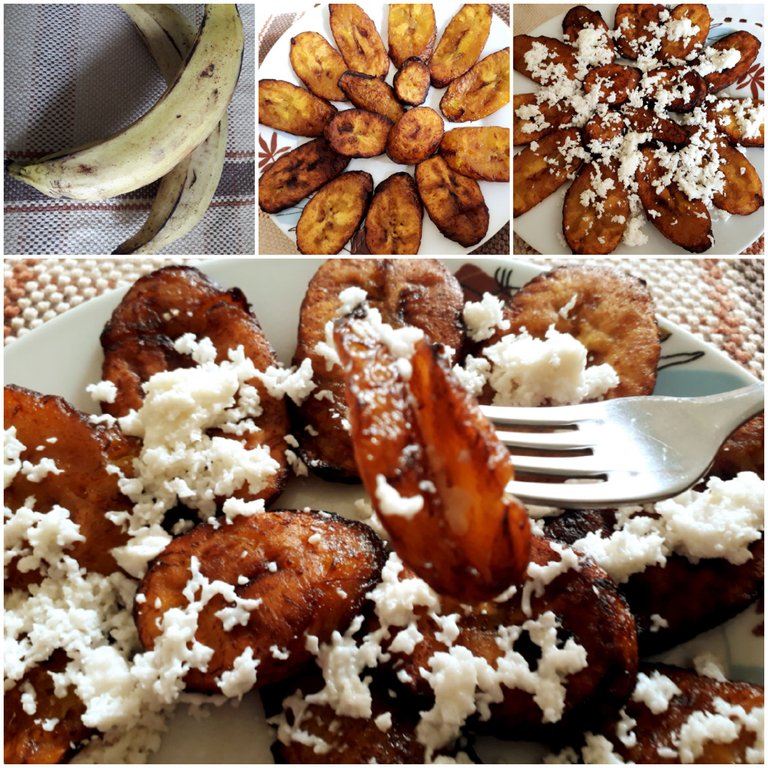 ---
Soy de las que evita comer comidas fritas y comida que tenga mucha grasa, pero hay tres comidas que no dejo de comer, como lo son: las papas fritas, los helados y las tajadas fritas, comer cualquiera de estas comidas me llena de contento y de un disfrute indescriptible.
Hoy quiero hablarles de las tajadas de plátano frito, de lo rico que son y de lo fácil que resulta prepararlas.
I am one of those who avoid eating fried food and food that has a lot of fat, but there are three foods that I do not stop eating, such as: french fries, ice cream and fried slices, eating any of these foods fills me with happiness and an indescribable enjoyment.
Today I want to tell you about fried plantain slices, how tasty they are and how easy it is to prepare them.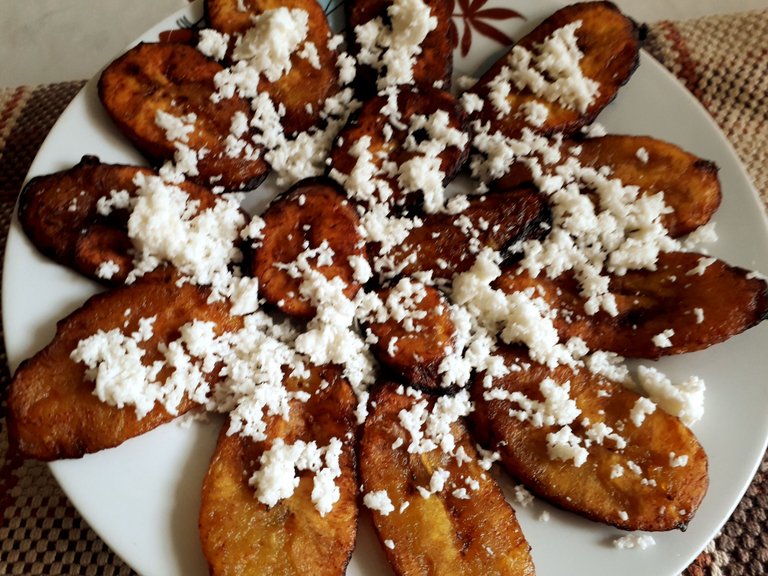 Para realizar estas tajadas, uso plátano, el plátano es un fruto que nos ofrece muchos nutrientes, entre ellos, potasio, magnesio, y muchos más, su sabor es deliciosamente dulce, y tiene un fragancia extremadamente agradable.
To make these slices, I use plantain, the plantain is a fruit that offers us many nutrients, including potassium, magnesium, and many more, its flavor is deliciously sweet, and it has an extremely pleasant fragrance.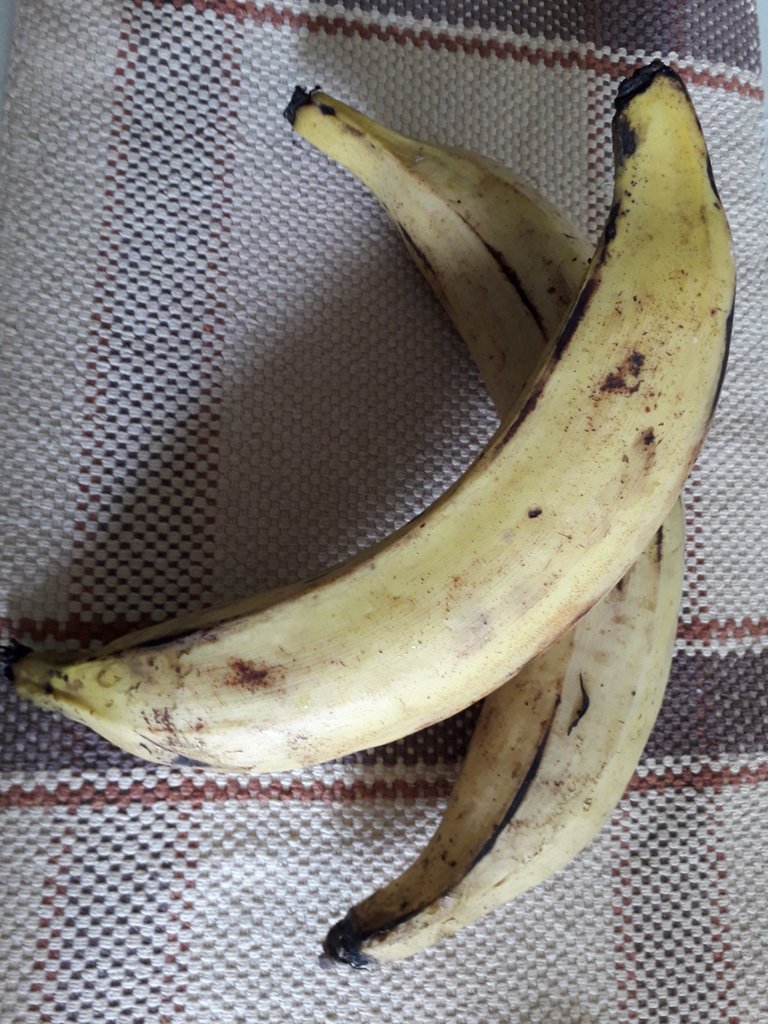 ---
Para realizar estas tajadas, lo primero que hice fue pelar el plátano, para ello quité la concha, quitar la concha es super sencillo, se desprende fácilmente. Seguidamente corté el plátano en tajadas de aproximadamente 1 cm cada una.
Coloco al fuego una sartén con aceite vegetal, ideal que el aceite sea abundante, luego que el aceite esté bien caliente, colocar las tajadas en el aceite, freír hasta dorar por ambos lados. Este proceso de cocción es muy rápido, por lo cual es recomendable estar allí muy atento y evitar se quemen. La fragancia de la cocina al freír tajadas es super deliciosa, es una fragancia dulce que invita a comer estas ricuras de tajadas.
A medida que las tajadas van saliendo del sartén dejar reposar en papel absorbente, de tal forma disminuir el aceite obtenido del proceso de freír.
To make these slices, the first thing I did was to peel the plantain, for this I removed the shell, removing the shell is super simple, it comes off easily. Then I cut the plantain into slices of approximately 1 cm each.
I put on the fire a pan with vegetable oil, ideally with plenty of oil, after the oil is very hot, place the slices in the oil, fry until golden brown on both sides. This cooking process is very fast, so it is advisable to be very attentive and avoid burning. The fragrance of the kitchen when frying slices is super delicious, it is a sweet fragrance that invites you to eat these delicious slices.
As the slices are coming out of the frying pan, let them rest on absorbent paper to reduce the oil obtained from the frying process.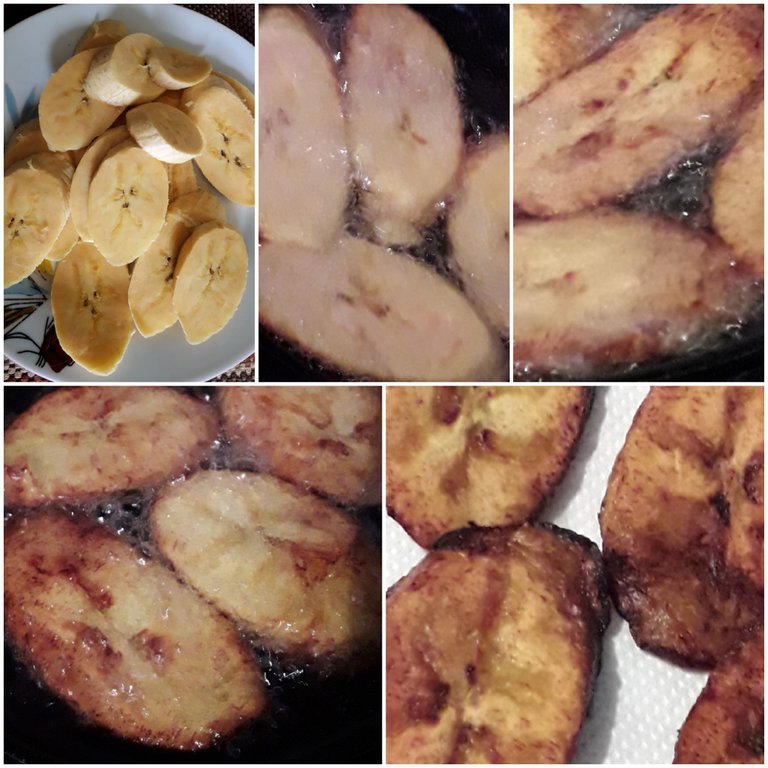 ---
Este momento es delirante, ya acá me he comido varias tajadas, por ello siempre corto demás, para tener muchas que disfrutar. Las dispongo en el plato todas separadas con el fin de que a todas les caiga queso.
En ocasiones, cuando quiero ser más golosa, hago dos capas de tajadas, pareciese mucho, pero no lo es, una vez que comienzo a comer quiero más, son como aditivas.
This moment is delirious, I have already eaten several slices here, that's why I always cut the rest, to have many to enjoy. I arrange them all separately on the plate so that they all get cheese.
Sometimes, when I want to have more of a sweet tooth, I make two layers of slices, it seems like a lot, but it's not, once I start eating I want more, they are like additive.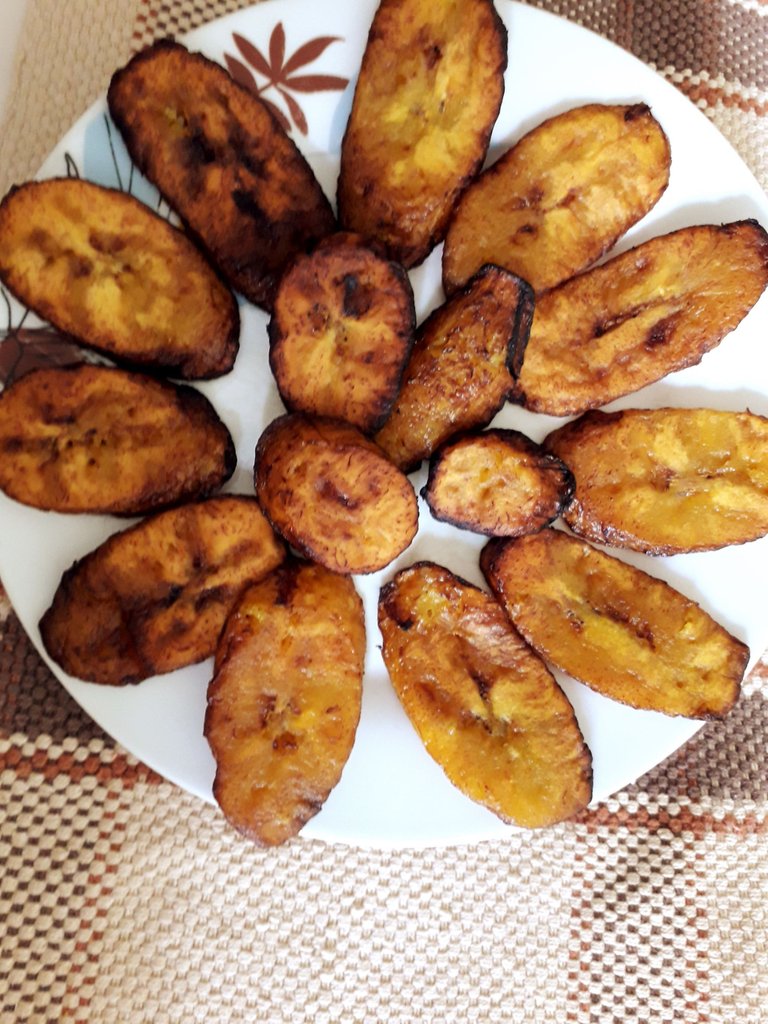 ---
No soy amante del queso blanco, por ello le agrego poco, más está combinación de tajadas con queso me gusta. Puedes agregar la cantidad de queso que gustes.
I am not a lover of white cheese, so I add very little, but I like this combination of slices with cheese. You can add as much cheese as you like.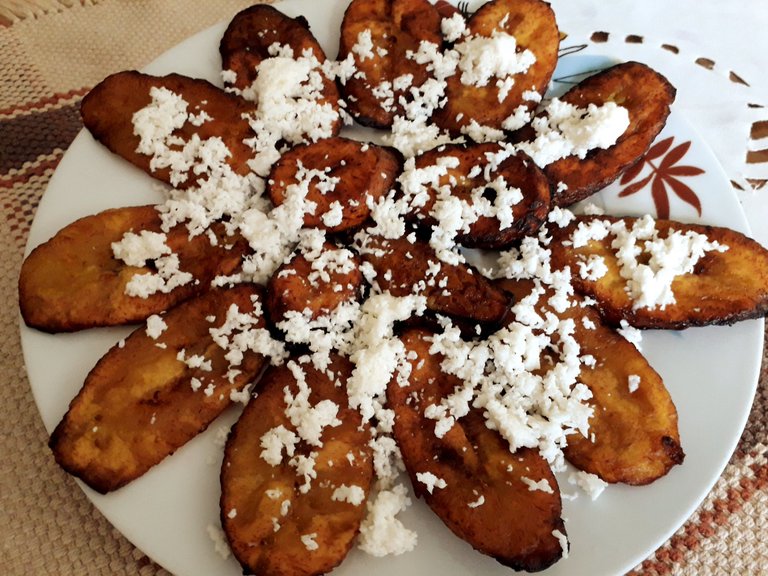 ---
Llegó el momento, disfrutar de estas tajadas. Por lo general cuando hago tajadas me gusta disfrutarlas viendo TV, es como si estuviera comiendo cotufas.
Casi siempre mi almuerzo tiene de contorno tajadas, ese toque dulce con lo saldado, me resulta exquisito. Es una buena opción de postre cuando no se tiene. Sino tengo postre, dejo una tajada para el final del almuerzo, así, tengo un postre.
Les comento, me gusta compartir de lo que preparo, pero sinceramente, hay algo que me cuesta compartir, y son mis tajadas.
It's time to enjoy these tajadas. Usually when I make slices I like to enjoy them watching TV, it's as if I were eating cotufas.
Almost always my lunch has tajadas as a contour, that sweet touch with the salty, I find it exquisite. It is a good option for dessert when I don't have any. If I don't have dessert, I leave a slice for the end of lunch, so I have a dessert.
I like to share what I prepare, but honestly, there is something that I find difficult to share, and that is my slices.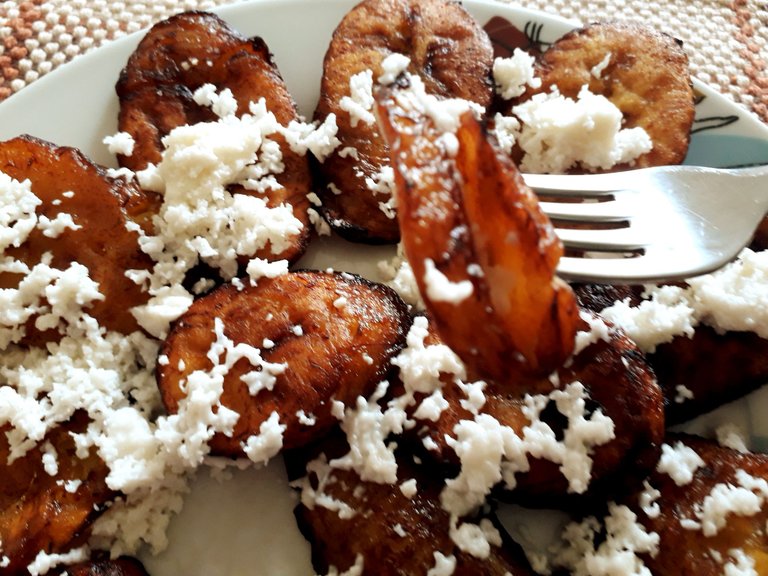 ---
Gracias por dedicar un espacio de su tiempo para leer la publicación. Si hay alguna pregunta, por favor pregúntame en la sección de comentarios a continuación.
Thank you for taking the time to read this publication. If there are any questions, please ask me in the comments section below.
Texto e imágenes: Por @jicrochet
Text and images: By @jicrochet
---
---