Celebration with loves of my life
Soy amante de los helados, y si es de chocolate mejor, aunque también me gustan de frutas, de yogurt y de muchos más sabores. Me gusta atreverme a experimentar nuevas variedades de sabores de helados, por ejemplo hacen helados con sabor a licor que son muy ricos, me gustan.
Una de las maravillas de comer helado, es que puedo compartir con muchas personas, eso de que cada quien seleccione un sabor y de que todos comamos, es fascinante, al final termino probando diversos sabores.
I am an ice cream lover, and if it is chocolate the better, although I also like fruit, yogurt and many more flavors. I like to dare to experiment with new varieties of ice cream flavors, for example they make liquor-flavored ice creams that are very delicious, I like them.
One of the wonders of eating ice cream is that I can share it with many people, that everyone selects a flavor and that we all eat it, it is fascinating, in the end I end up trying different flavors.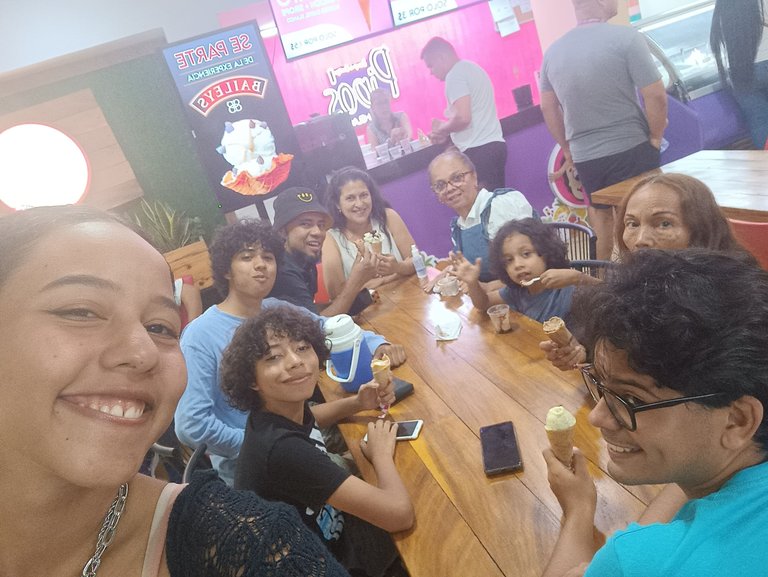 Recientemente, estaba solitaria en una heladería, y cuando disfrutaba de un rico helado de chocolate, me dije, y qué tal si invito a mi familia de amor a compartir helados conmigo, sé que lo disfrutarían mucho y se llevarían una maravillosa sorpresa de amor y de amistad.
Recently, I was alone in an ice cream parlor, and when I was enjoying a delicious chocolate ice cream, I said to myself, what if I invited my loving family to share ice cream with me, I know that they would enjoy it a lot and they would get a wonderful surprise of love and of friendship.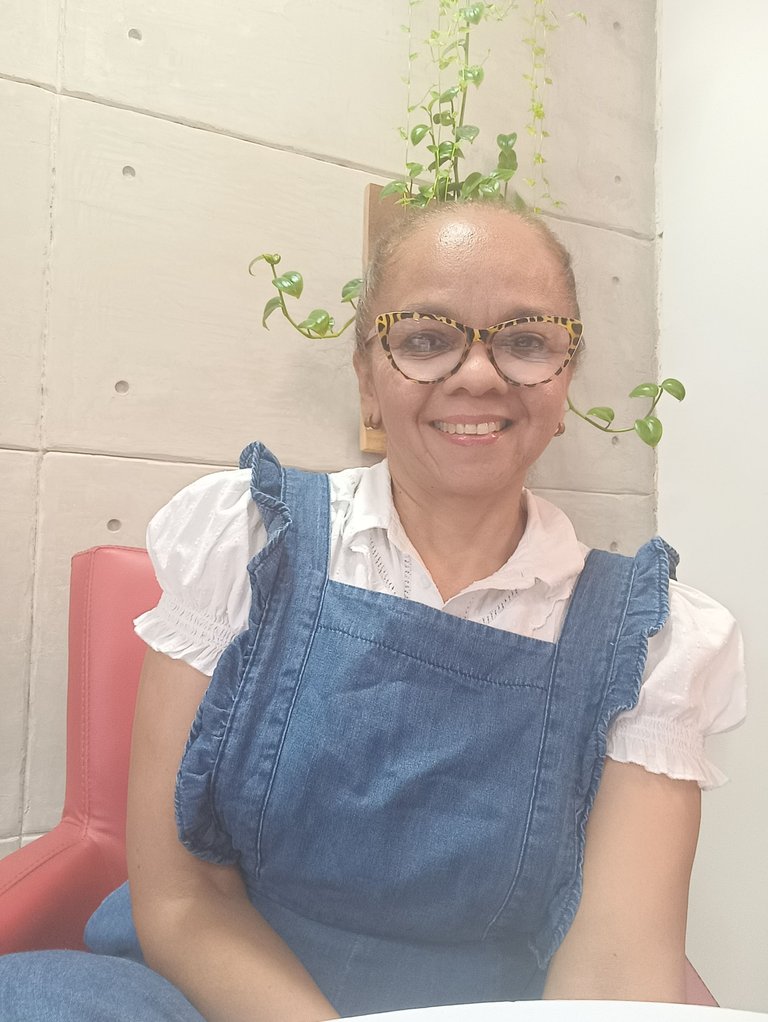 Luego de llegar esa espectacular idea a mi cabeza, me dispuse a realizar una tarjeta de invitación, para luego hacer llegar vía WhatsApp la tarjeta de invitación a cada uno de los miembros de mi familia de amor.
Por cierto algo muy importante, @anjiart y @jkalthor son hijos de mis amados @zullyscott y @neoculto. También nos acompañó a la rumba de los helados @rasecdus.
After that spectacular idea came to my mind, I set out to make an invitation card, and then send the invitation card to each of the members of my family of love via WhatsApp.
By the way, something very important, @anjiart and @jkalthor are the children of my beloved @zullyscott and @neoculto. @rasecdus also accompanied us to the ice cream party.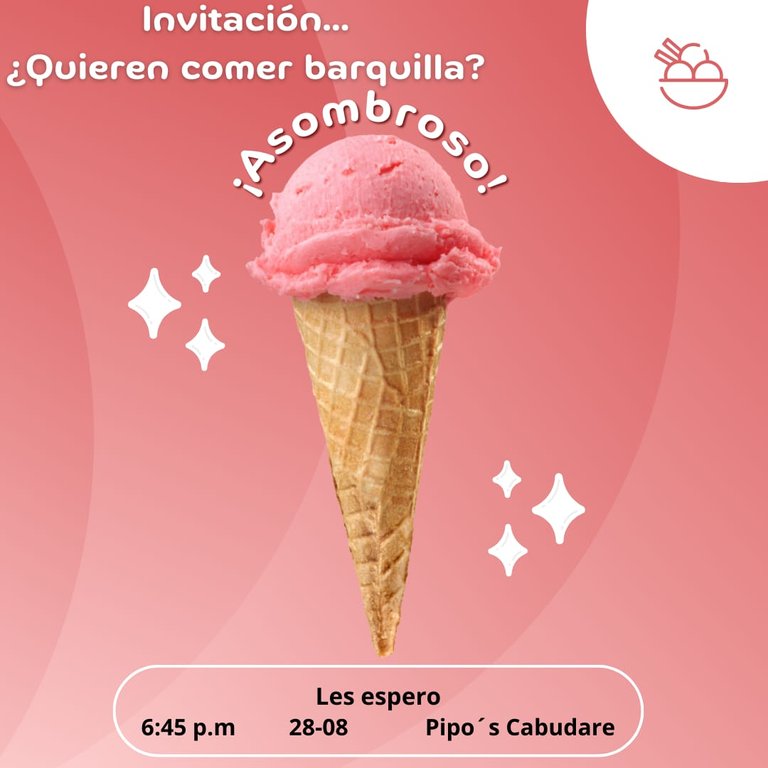 Todos estábamos muy contentos, creo que yo era la más feliz, tenía el brillo de cada uno pegado a mi corazón, fue un momento muy especial y divertido. Ver como cada uno seleccionaba el sabor dentro de muchas opciones me encantó...
We were all very happy, I think I was the happiest, I had the shine of each one close to my heart, it was a very special and fun moment. I loved seeing how each one selected the flavor among many options...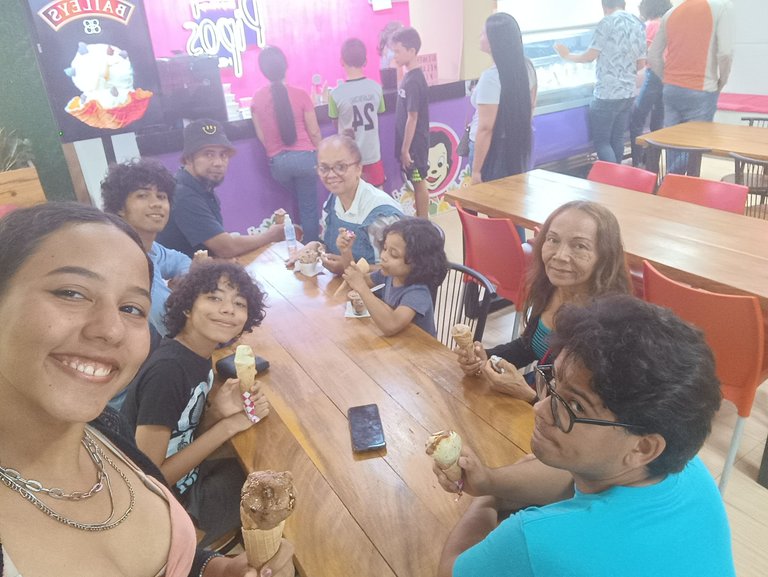 Aproveché el encuentro de la rumba del helado para renovar fotitos con mis príncipes, ellos me aman y yo a ello, Krishna él que está vestido con la franela negra tiene una condición de diabetes, para él se tomaron las previsiones correspondientes para que pudiera disfrutar de un delicioso helado.
Lo más hermoso de ese día, fue la respuesta de Krishna cuando recibió la tarjeta de invitación, esta fue su respuesta, cito textual: "Pero nada más dulce y alegre que pasar tiempo con mi tía bella", esa frase me dejó enamorada.
I took advantage of the ice cream rumba meeting to renew photos with my princes, they love me and I love them, Krishna, who is dressed in the black flannel, has a diabetic condition, the corresponding provisions were made for him so that he could enjoy a delicious ice cream.
The most beautiful thing about that day was Krishna's response when he received the invitation card, this was his response, I quote: "But nothing sweeter and happier than spending time with my beautiful aunt", that phrase left me in love.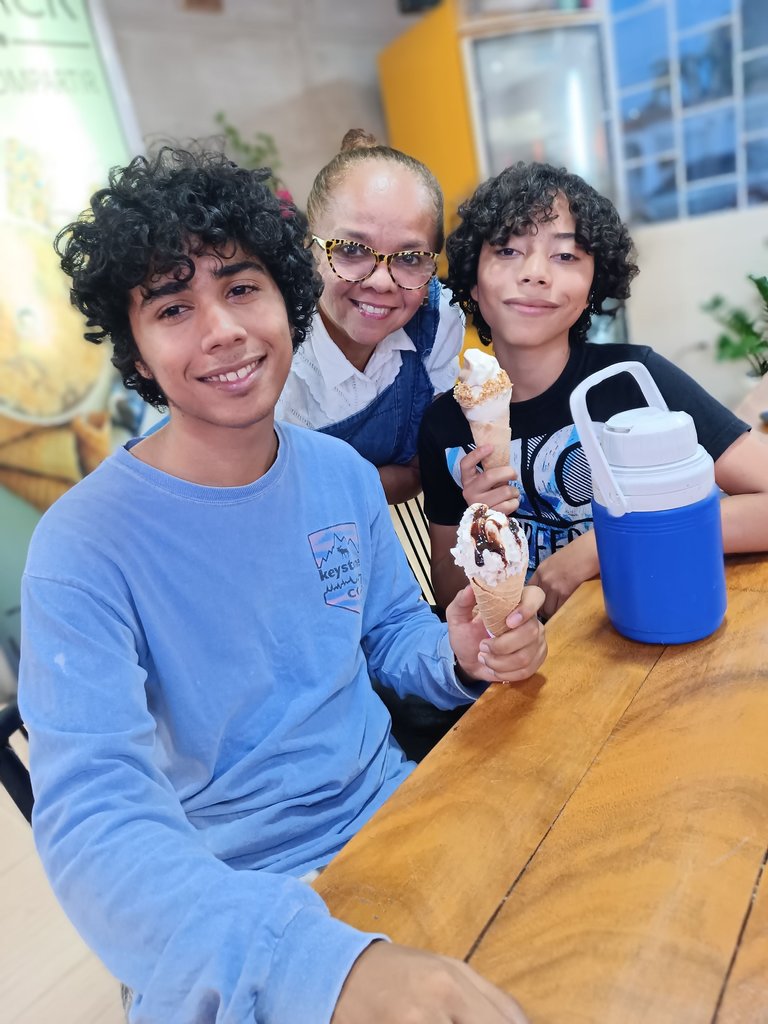 Agradezco infinitamente a Dios tener la oportunidad de tener estos encuentros con el amor, que más allá de compartir un helado, son momentos mágicos en donde el amor, las sonrisas y la transparencia se pasean con la más sutil de las presencias. Seguramente planificaré más encuentros como estos, encuentros que me mantienen renovada y muy amada. Simplemente gracias a todos por brindarme tanta dicha a través del amor y la picardía.
I am infinitely grateful to God for having the opportunity to have these encounters with love, which beyond sharing an ice cream, are magical moments where love, smiles and transparency walk with the most subtle of presences. I will surely plan more encounters like these, encounters that keep me renewed and very loved. Simply thank you all for giving me so much joy through love and mischief.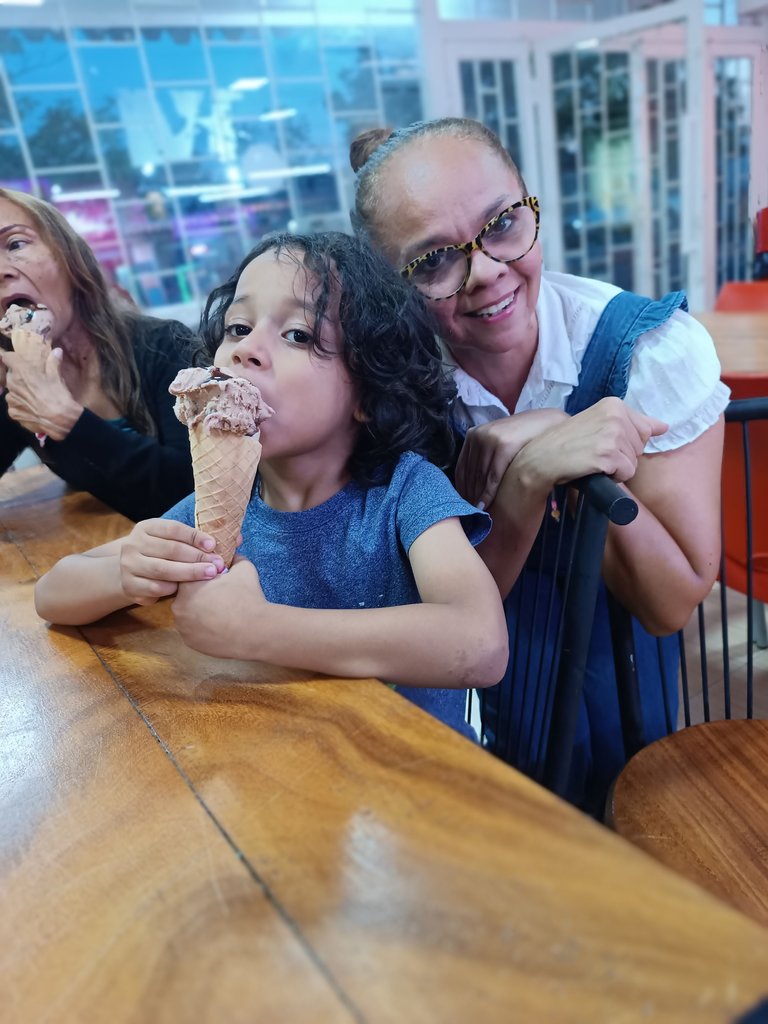 ---
Gracias por dedicar un espacio de su tiempo para leer la publicación. Si hay alguna pregunta, por favor pregúntame en la sección de comentarios a continuación.
Thank you for taking the time to read this publication. If there are any questions, please ask me in the comments section below.
Texto e imágenes: Por @jicrochet
Text and images: By @jicrochet
Translated with www.DeepL.com/Translator (free version)
---
---