Weekend at Jpark Island Resort and Waterpark: A family-focused resort in Cebu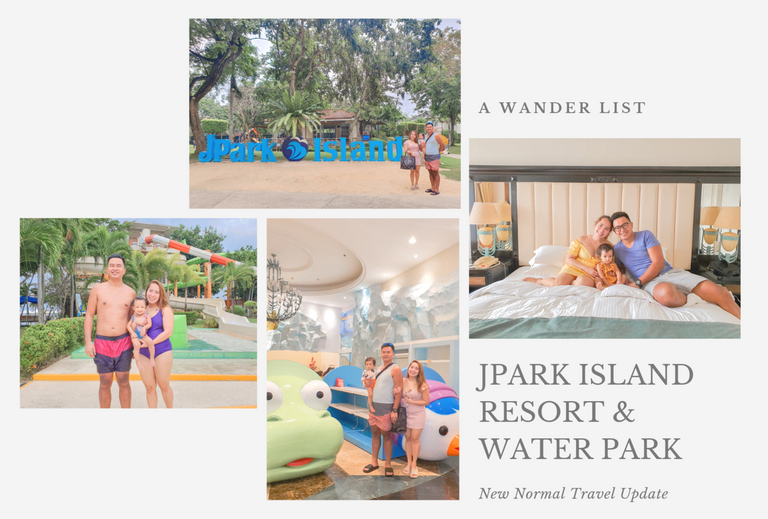 It's not new to me to visit Jpark Island Resort and Waterpark because every year I'm always here either for a day-use tour or just pure dining with friends. But this time around is different, because for the first time I treated my mom and dad in this 5-star hotel for an overnight stay in one of their Cebu Suite accommodation. It felt surreal to see my dad's reaction when he saw the room that we will be staying in. My dad was so excited and he even can't believe that such room existed. He inspected every corner of the room and he still can't believe that the room was as big as our house!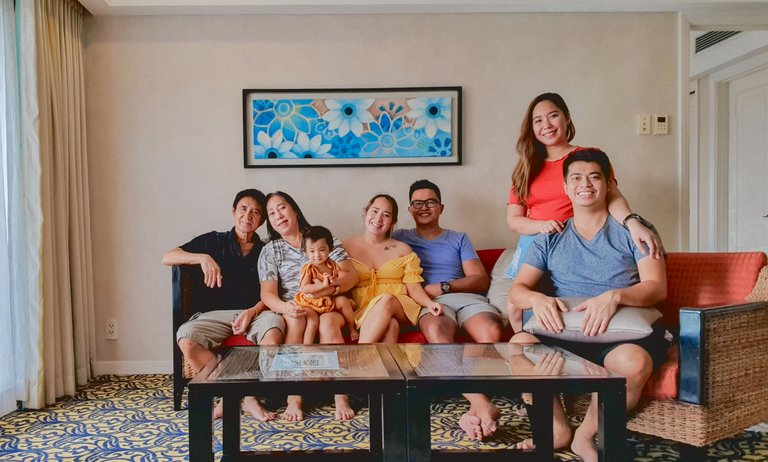 The Cebu Suite room is one of the many types of accommodation offered in Jpark and like my parents it's also my first time to stay in a 110 sqm two-bedroom suite. The room can accommodate 4 adults and 2 kids but since my sister and her boyfriend joined us I just added extra fee for it. The master bedroom has a king-sized bed with its own bathroom and bathtub and the other room has two twin beds with its own bathtub too. There's a living room, a mini pantry with complimentary coffee and bottled water, and a balcony with a view of the resort. The room has a mini kitchen where it is equipped with a refrigerator, microwave oven, and electric water kettle.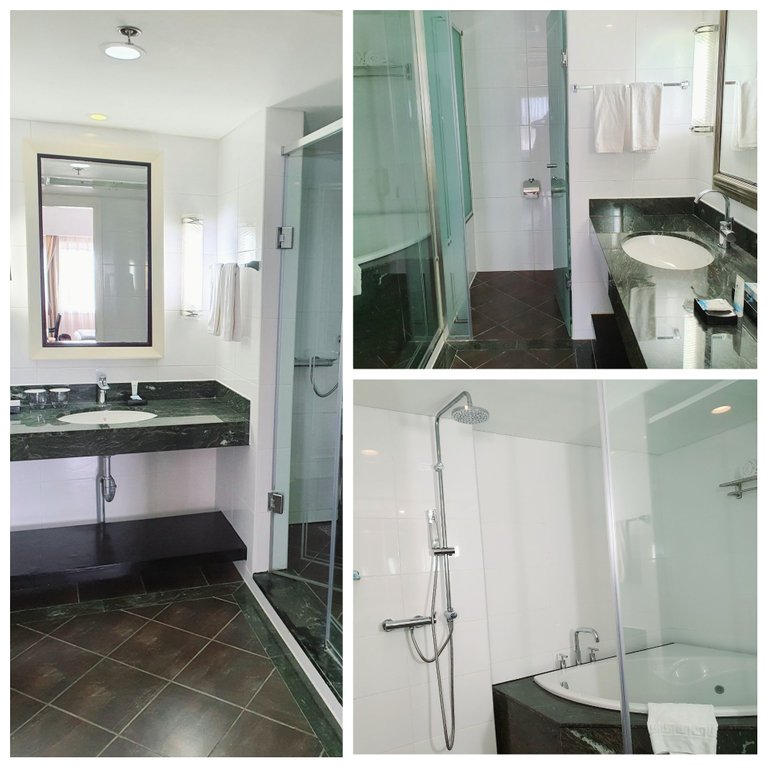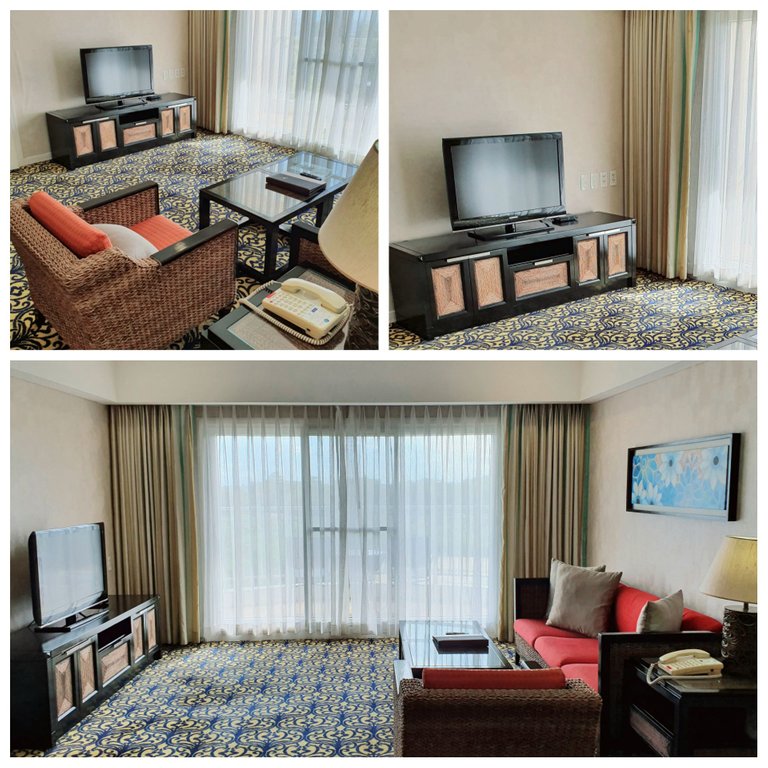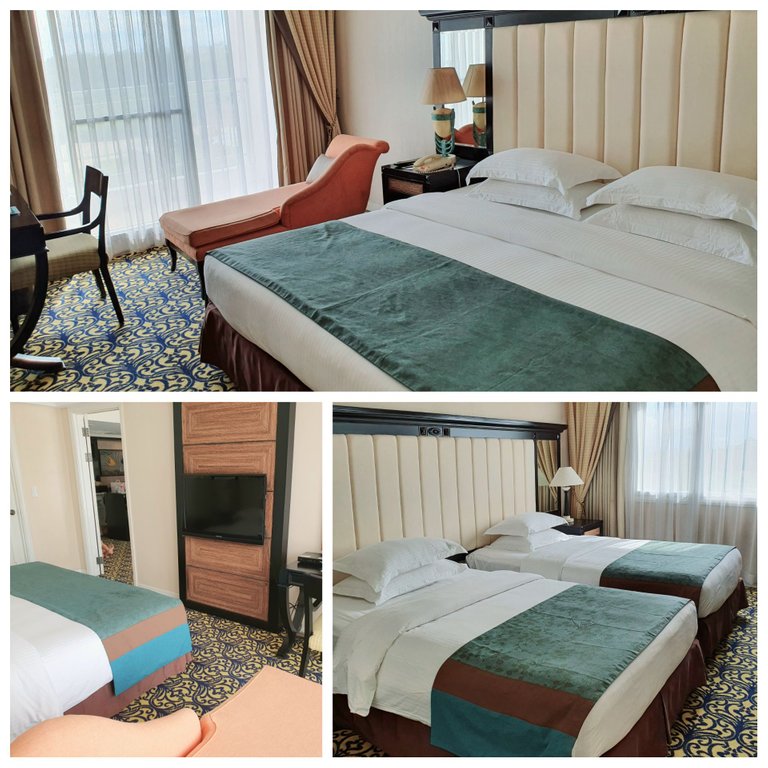 The good thing about the resort is that they're not strict when it comes to bringing of foods and drinks except for alcoholic beverages. The only drawback in staying here is that you may not want to get out of the room because everything is available from high-speed internet down to its room service.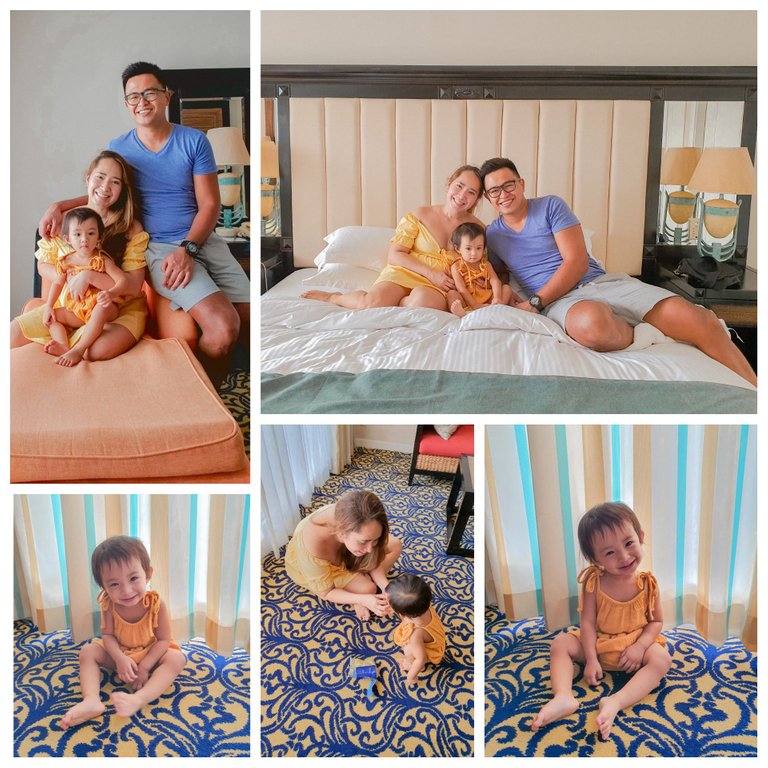 The room is quite pricey though for its regular rate which is around Php 11,000++ but luckily I got this room late last year during their anniversary sale and just paid Php4,000. A tip for those who wanted to stay in a 5-star hotel, book and buy during their sale.
Almost everything is slowly getting back to normal in Jpark because they finally re-open their Pororo Park and the giant slides although it's only available on weekends still that's really a great improvement that we are now slowly moving on to this pandemic.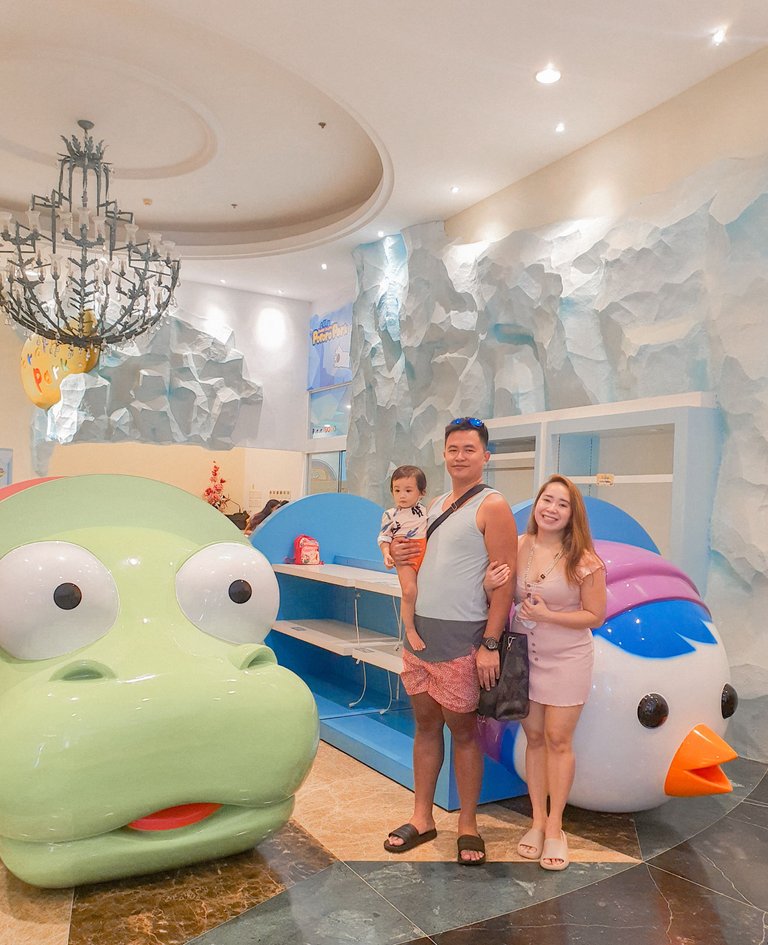 We checked in at the resort around 2:00 PM and right after that, I told my parents to explore the whole resort and take photos as much as they can. We spent the whole afternoon swimming and drinking at their big pool because the kid's pool was so crowded.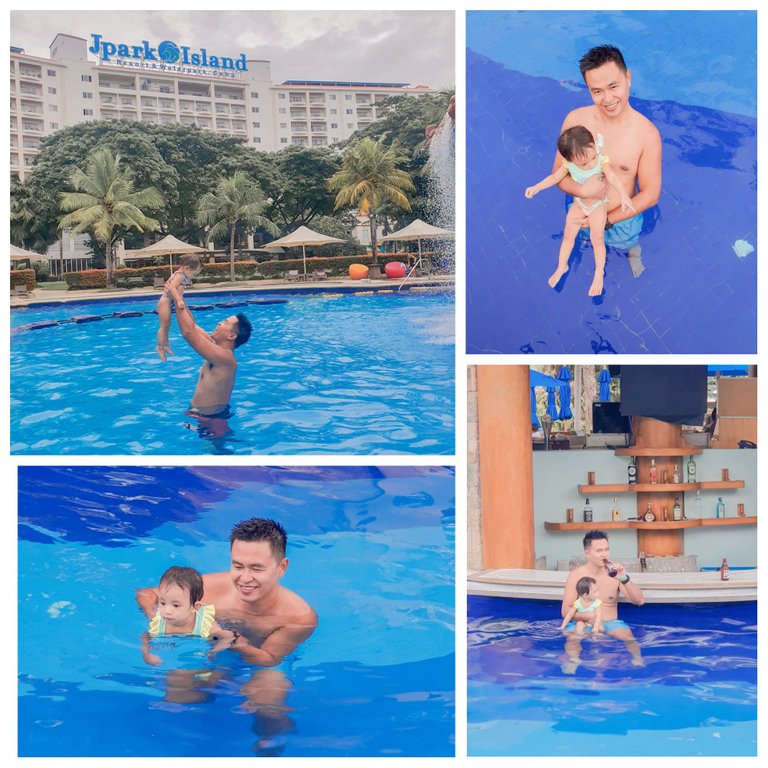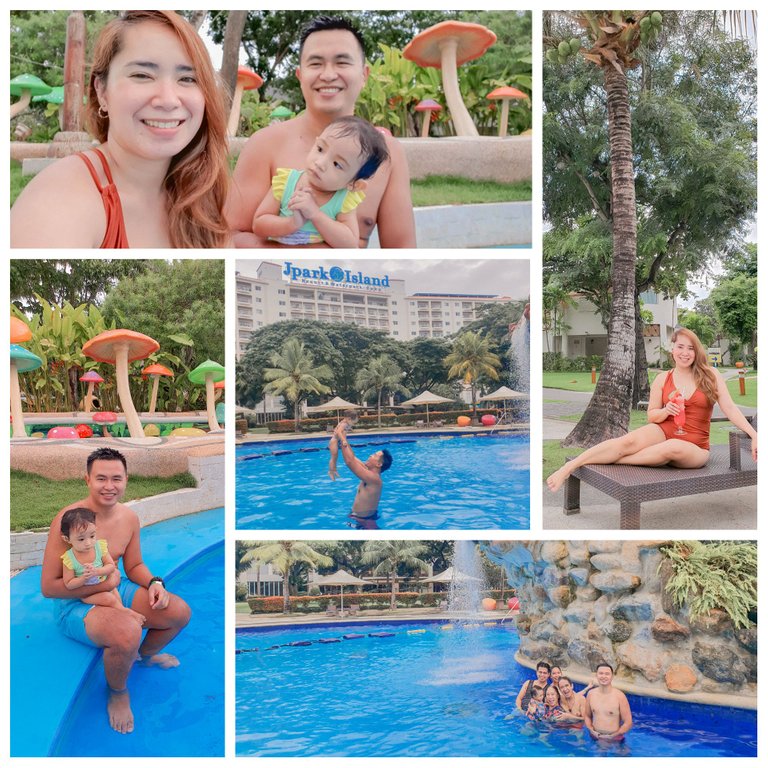 For dinner, I was telling them that we dine in at their Havana by the Sea so they can try out their signature dishes but my Dad insisted that he wanted to eat pork barbeque so with the help of Zomato (a comprehensive online app where people can search nearby restaurants and cafes) we found AA's BBQ just 10minute drive from the resort. Right after dinner, we had bonding time with our little one the we went to sleep.
The next day, since our room doesn't come with free breakfast, no worries because I had everything prepared. I brought with me cooked spam, sausages, a can of beans and a wheat bread for our breakfast, I just microwaved everything and we're ready to dig in.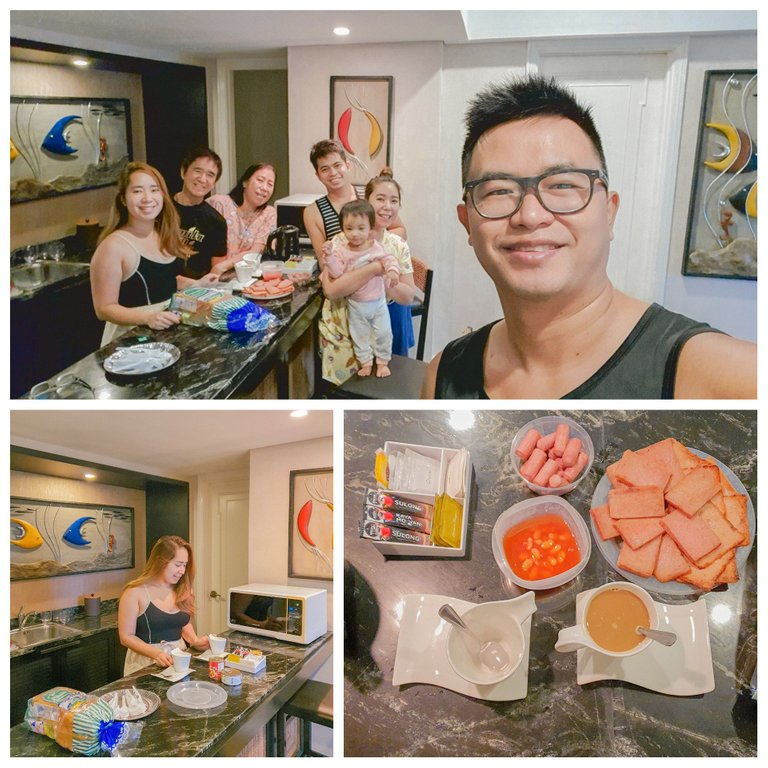 Check out time is 12:00 noon so after having breakfast and the rain just stopped we headed out to swim at their beach and enjoy our last day in the resort.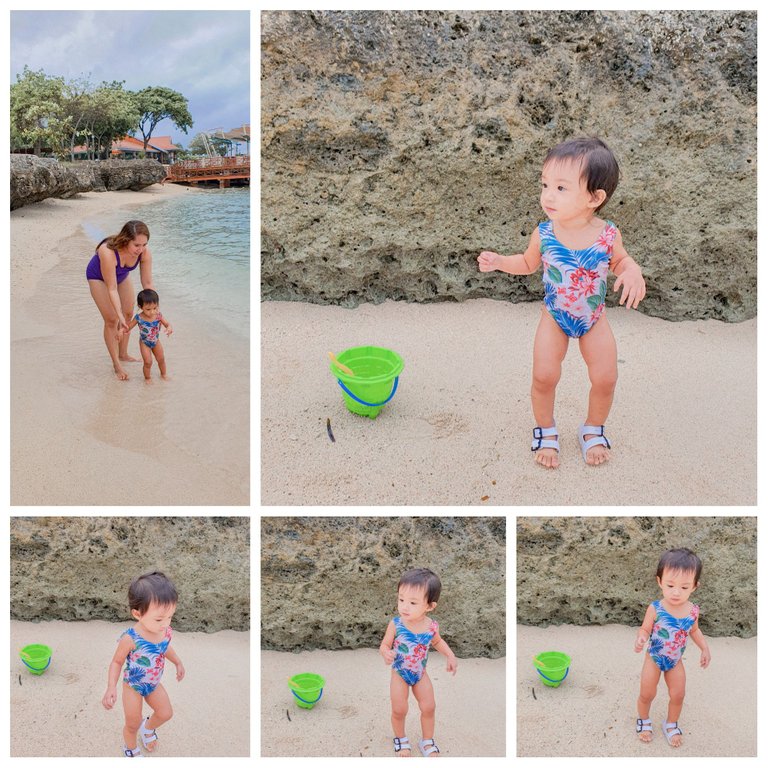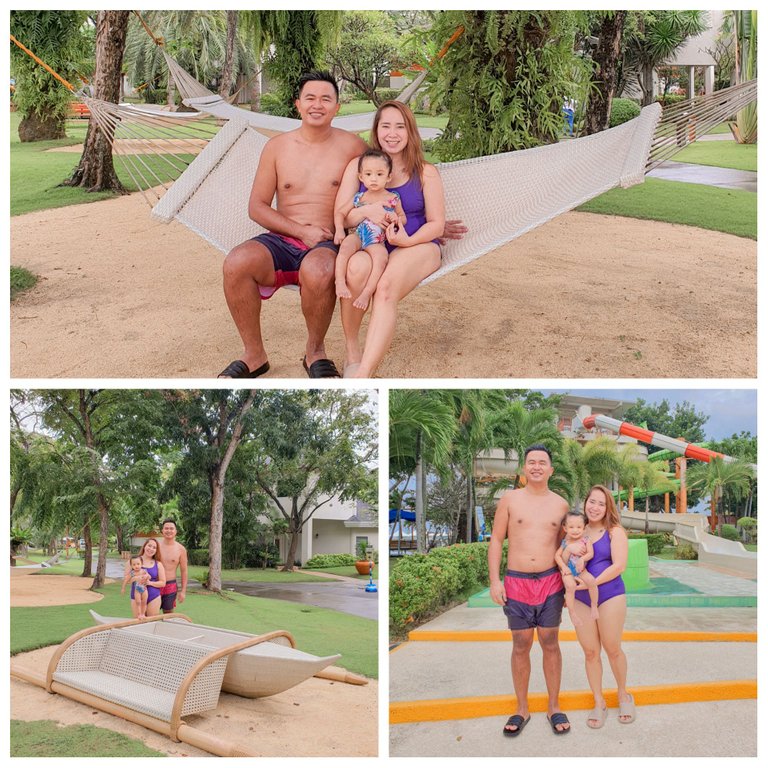 After checking out, we looked for another place to dine for our lunch and we ended up at Choobi Choobi in Pueblo Verde. Everything was delicous and appetezing plus the price is affordable.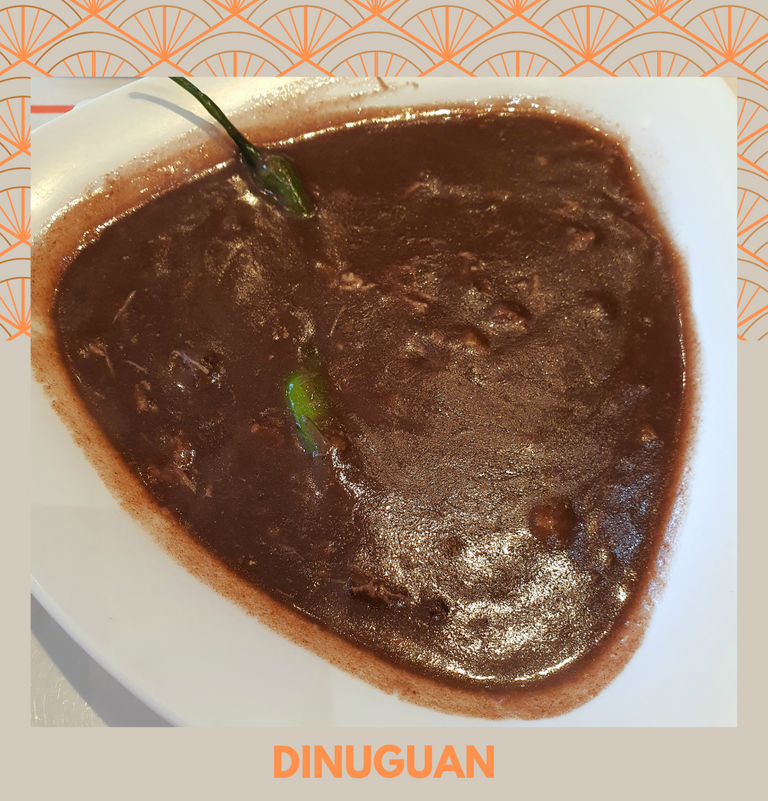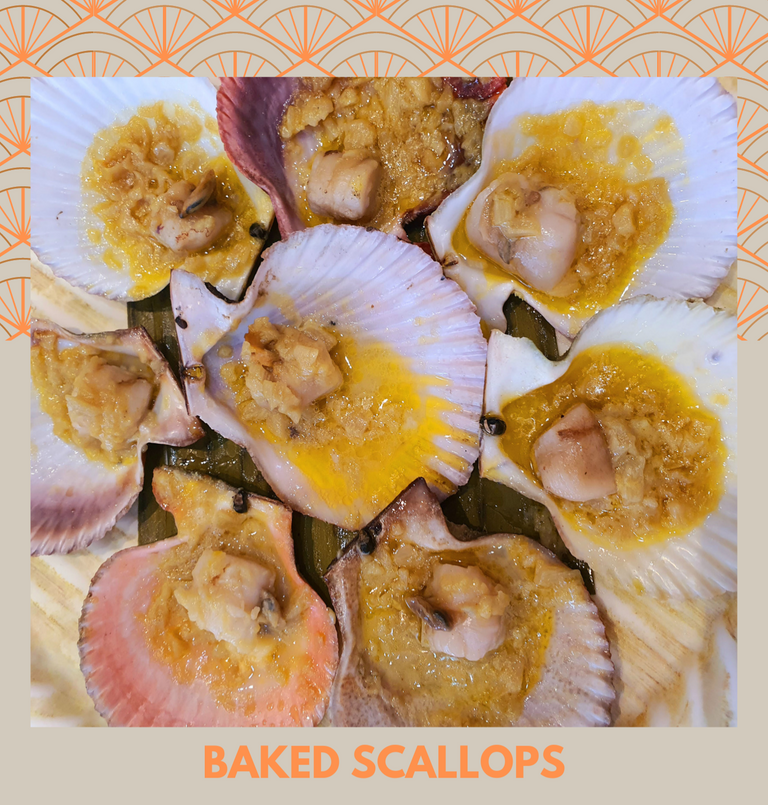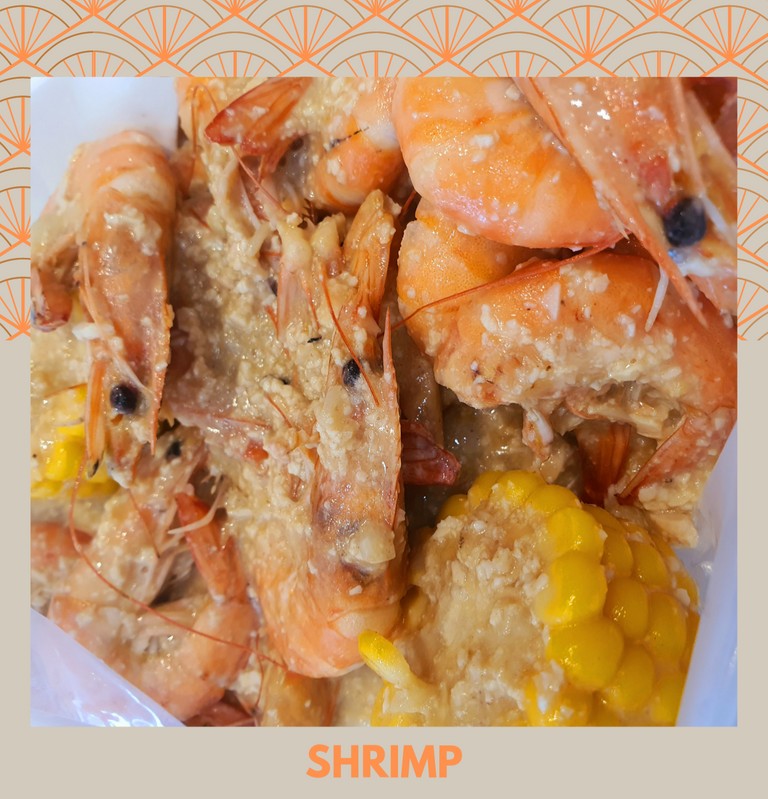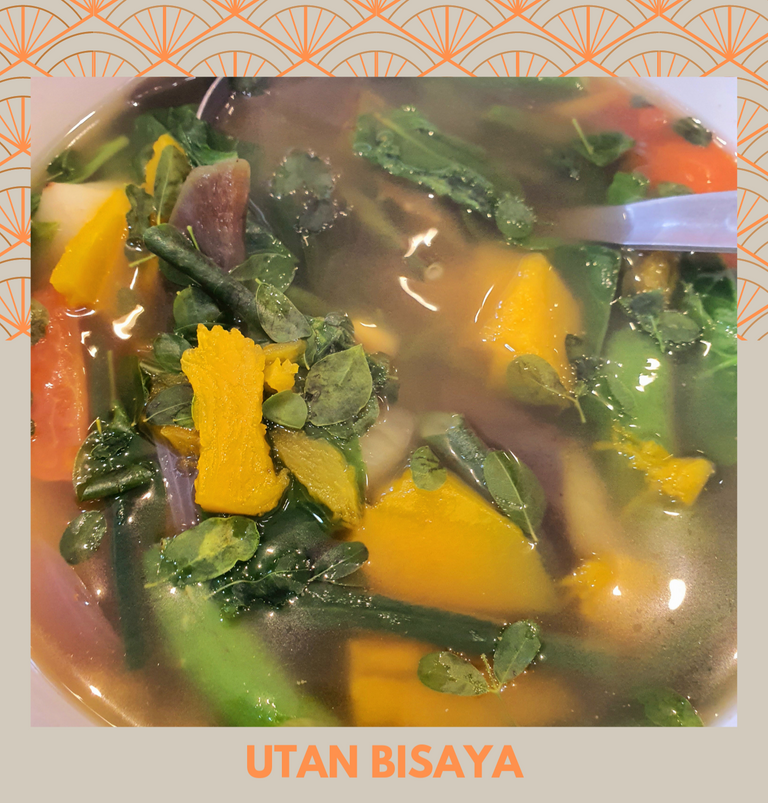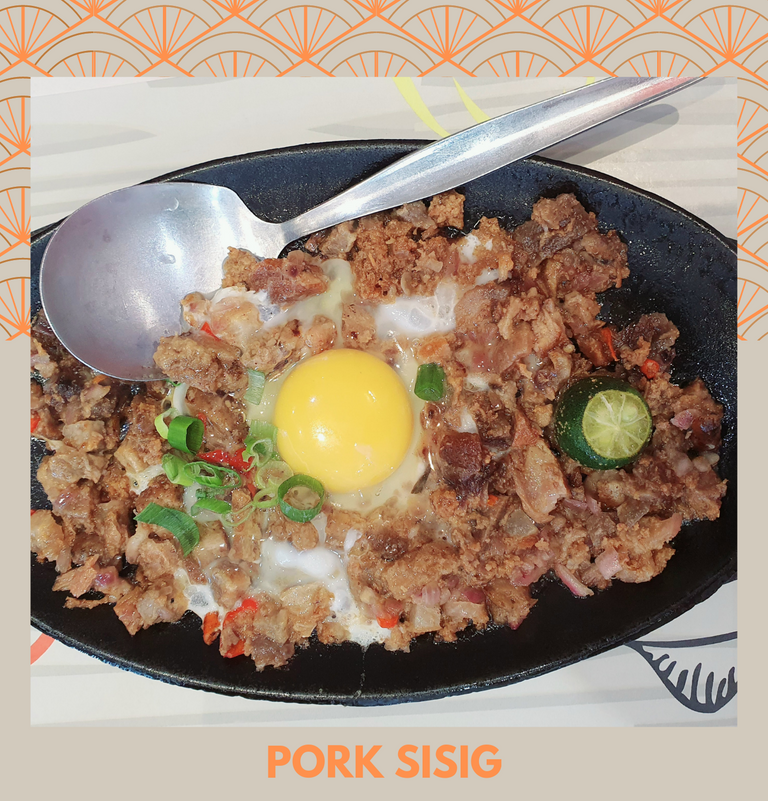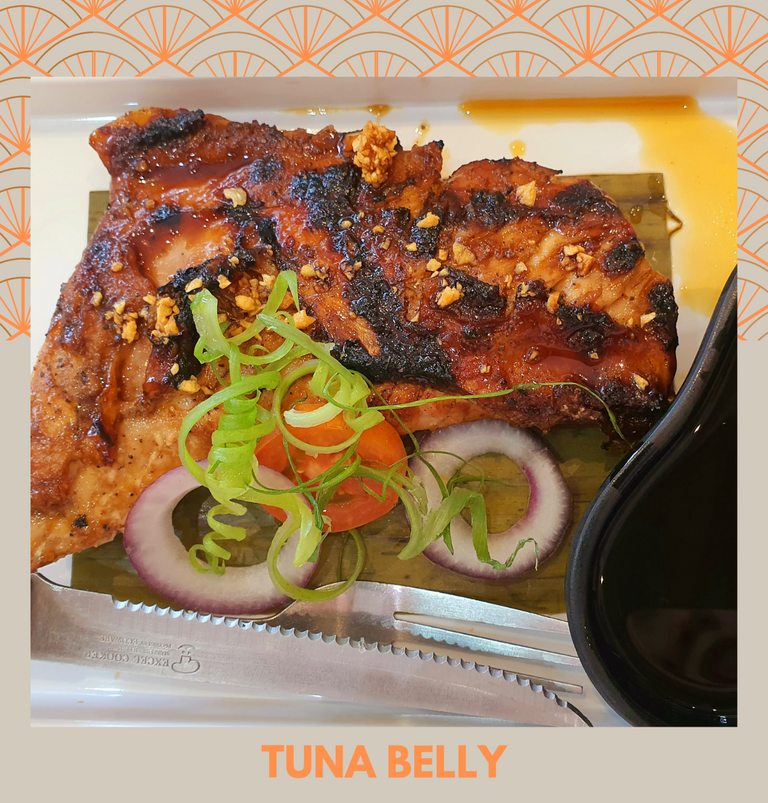 Overall, our family bonding and experience in Jpark Island resort never disappoint me especially their outstanding customer service, their fast internet connection and the cleanliness of the surroundings. It's really worth the money and time experiencing these amazing amenities.
How about you Hivers, have you tried staying at Jpark Island resort? Let me know in the comment if we have same experience. Also, please do suggest other resorts in Cebu that is worth to visit.
That's if for now, see you all Hivers in my next post! Bye 💚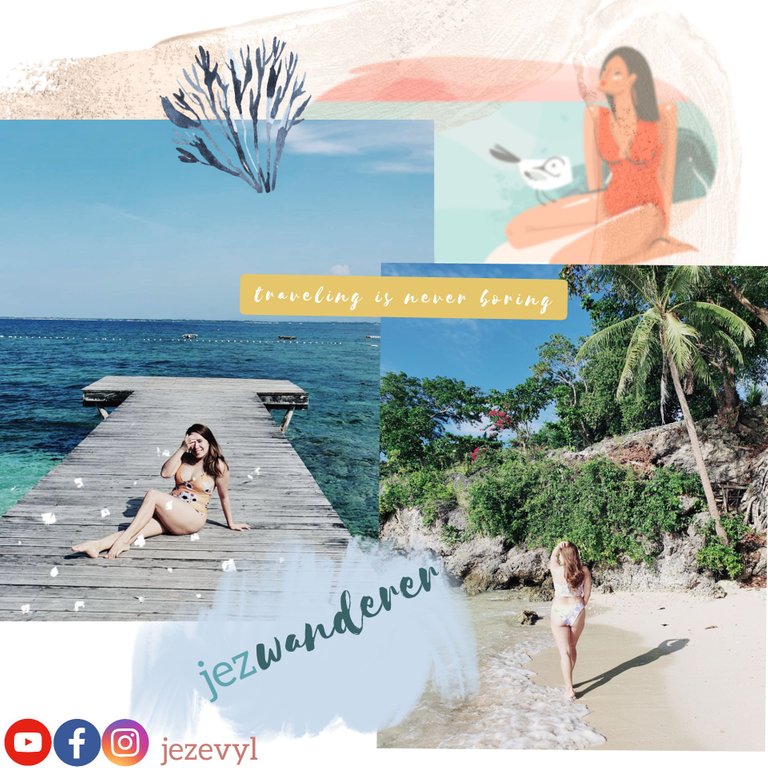 Hey Hivers! It's @jezwanderer. She's a Youtuber and a Wanderer. She loves to share her happiness and love for travel, food and lifestyle. She always believe that traveling is never boring.
If you like her content please make sure to upvote and leave a comment -- she would love to listen to your thoughts 💚. Feel free to reblog and please follow her so you won't miss any of her post. 💚
---
---