Breathtaking Batanes: Things you need to Know Part 2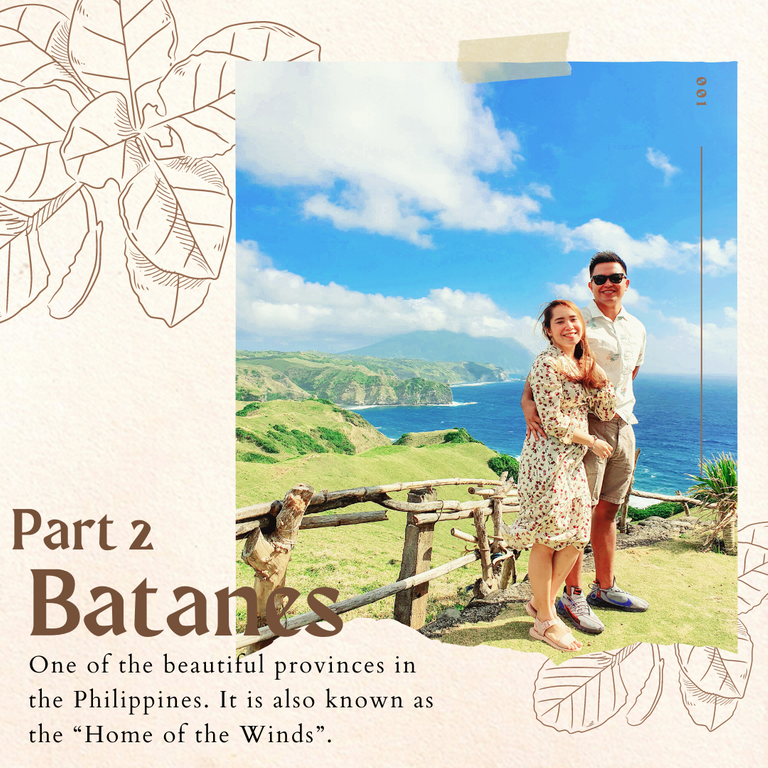 This is part 2 of 3 of my Batanes series.
Foremost, I would l like to thank everyone who read, reblogged, and upvoted the first part of my Batanes series which you can read HERE.
Here's our Itinerary:
Day 2
On our second day, we started our day early for the South Batan Tour. Right after we had our free breakfast at the hotel we hopped in the Cogon trike to start the tour. According to our tour guide, the southern part of Batan Island is much more charming compared to the North. But that's impossible, Day 1 tour already captivated our hearts with its breathtaking scenery!
The South Batan Tour is a whole day itinerary covering the towns of Ivana, Mahatao, and Uyugan so I had a quick change of outfit in the middle of the tour.
Tip No. 4
Bring an extra outfit because this tour has plenty of Instagram-worthy spots. If I wasn't pregnant that time, then for sure I'll be changing outfits from one location to the other. LOL
• Chawa Viewing Deck
By the time we reached the first stop, there were a lot of tourists already but we're still lucky because most of them were done taking photos. The stairs going down to the cliff was a bit slippery and steep so I decided to just stay behind and let my friends explore the view at a closer look. Just by looking from the top, this cliff has one of the best views I've seen.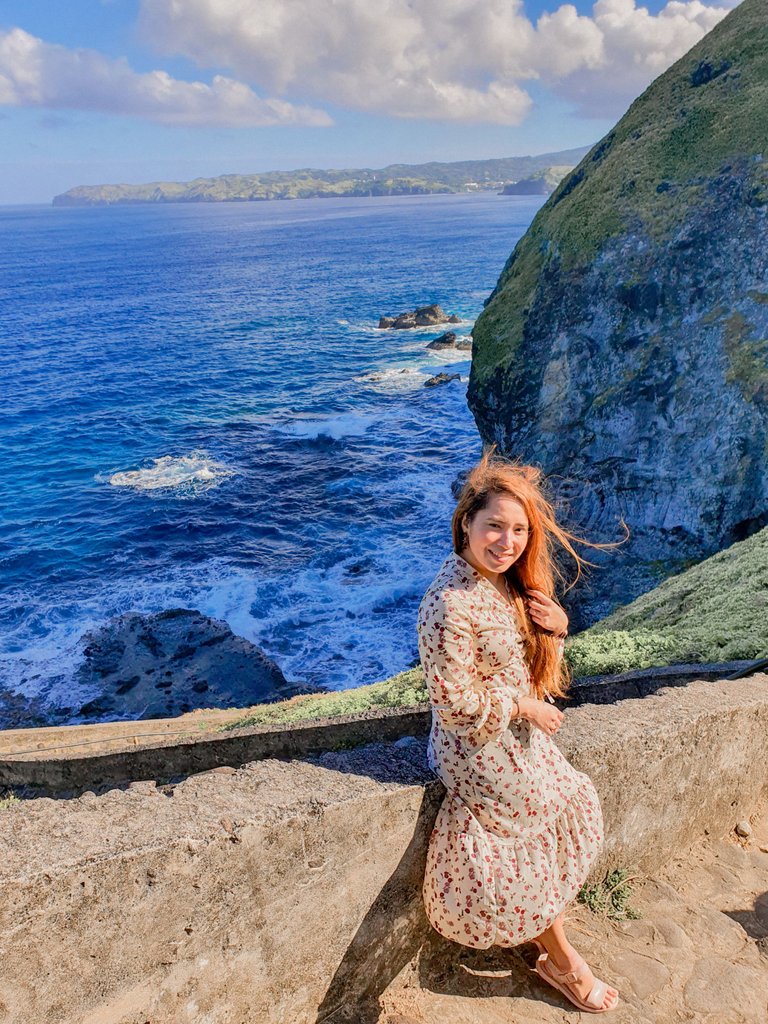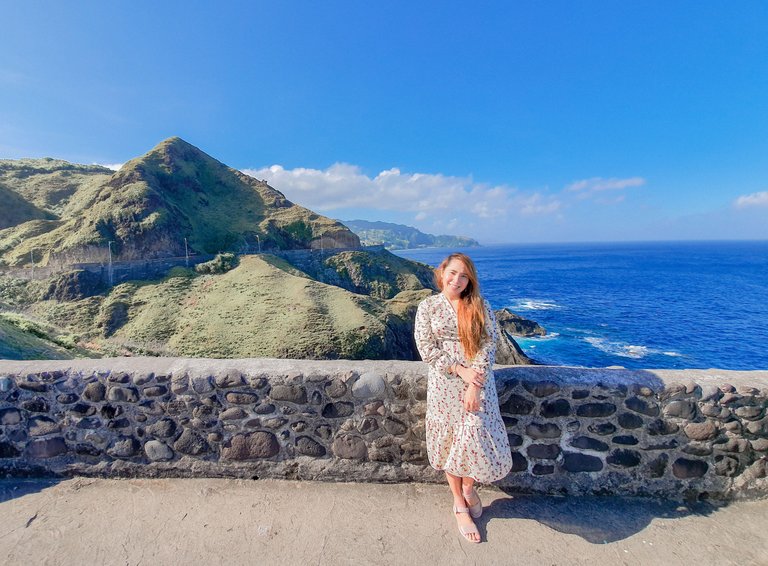 Tip No. 5
Make sure to have a guide when going down to take pictures because the waves are big and the stairs were wet and slippery.
• Mahatao Boat Shelter Port
Our next stop is the Mahatao Boat Shelter Port. When we got to the place, no tourist was found only us. So we have the entire place to wander around the port and fully appreciate its beauty. According to our guide, Batanes is mostly frequented by typhoons, so the local government builds a sheltered port at Mahatao to protect the boats from the crashing waves that come along during inclement weather.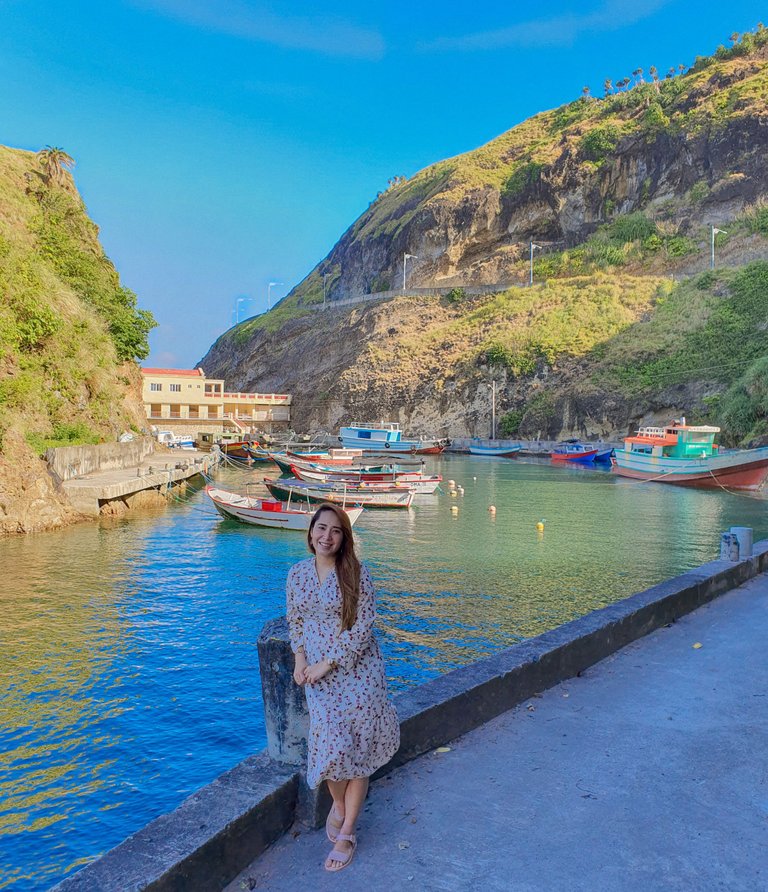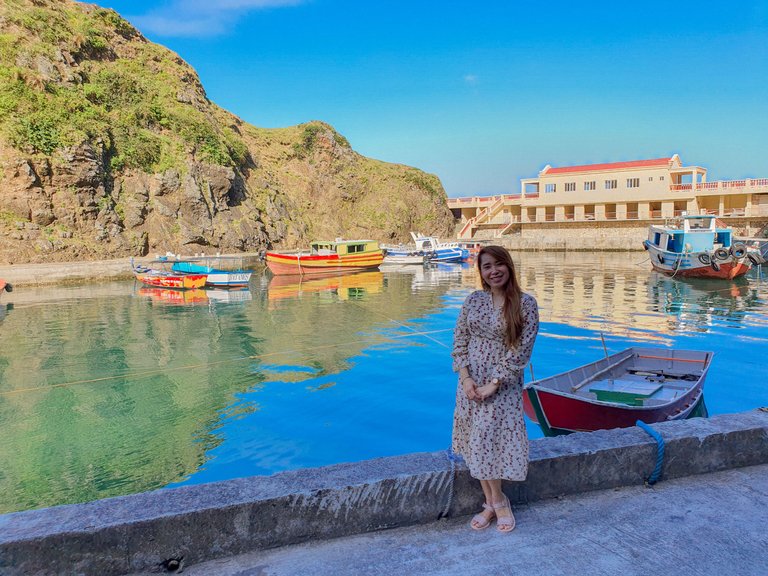 • Tayid Lighthouse
This beautiful lighthouse is one of the functioning lighthouses in Batanes. Before reaching the place, we had to walk for about 10 minutes and that time it was already very hot but good thing it was windy and it's really cold so it didn't bother me at all.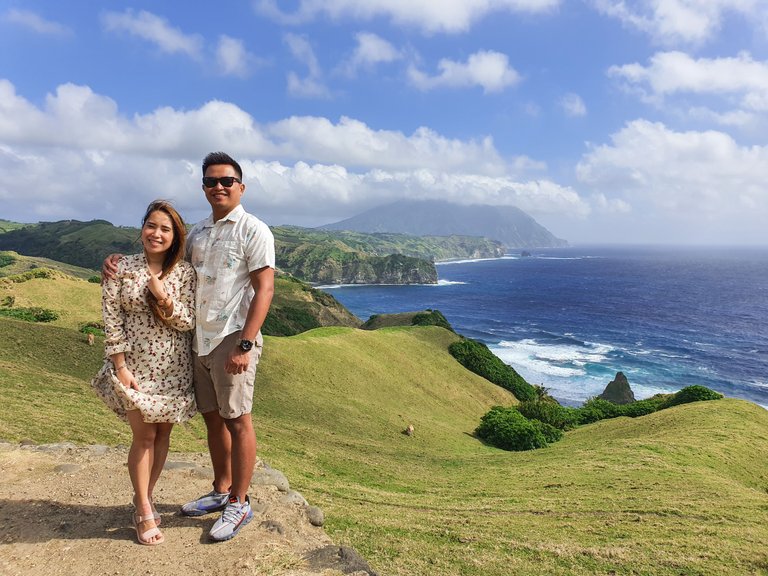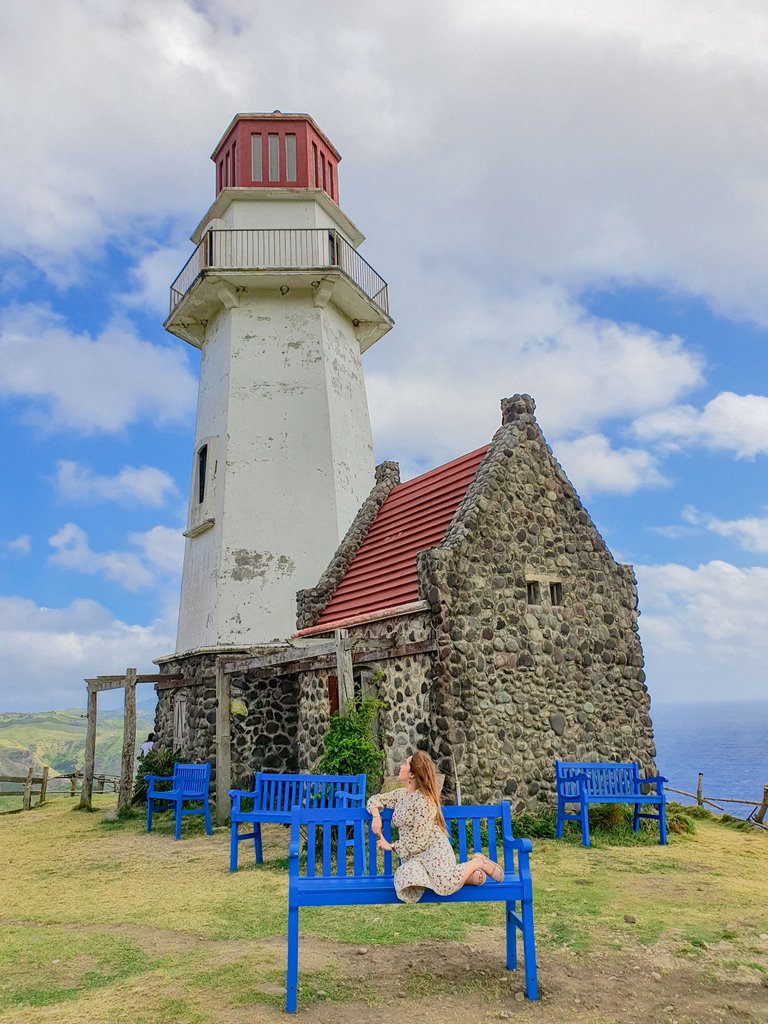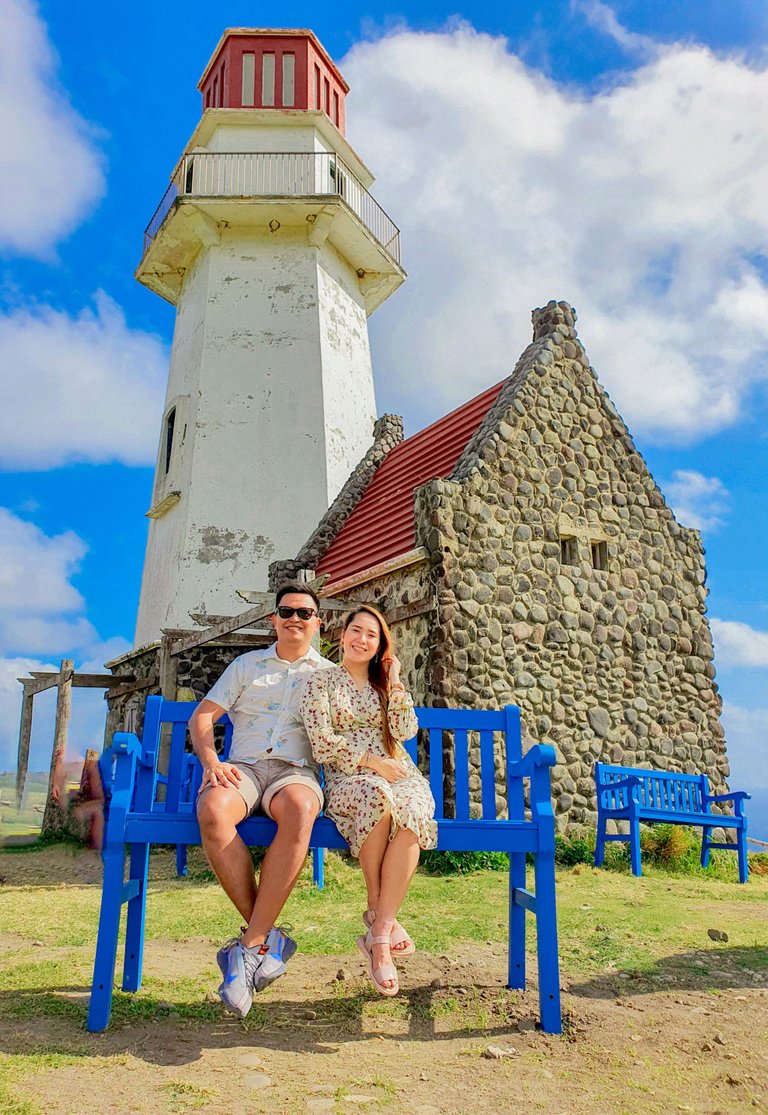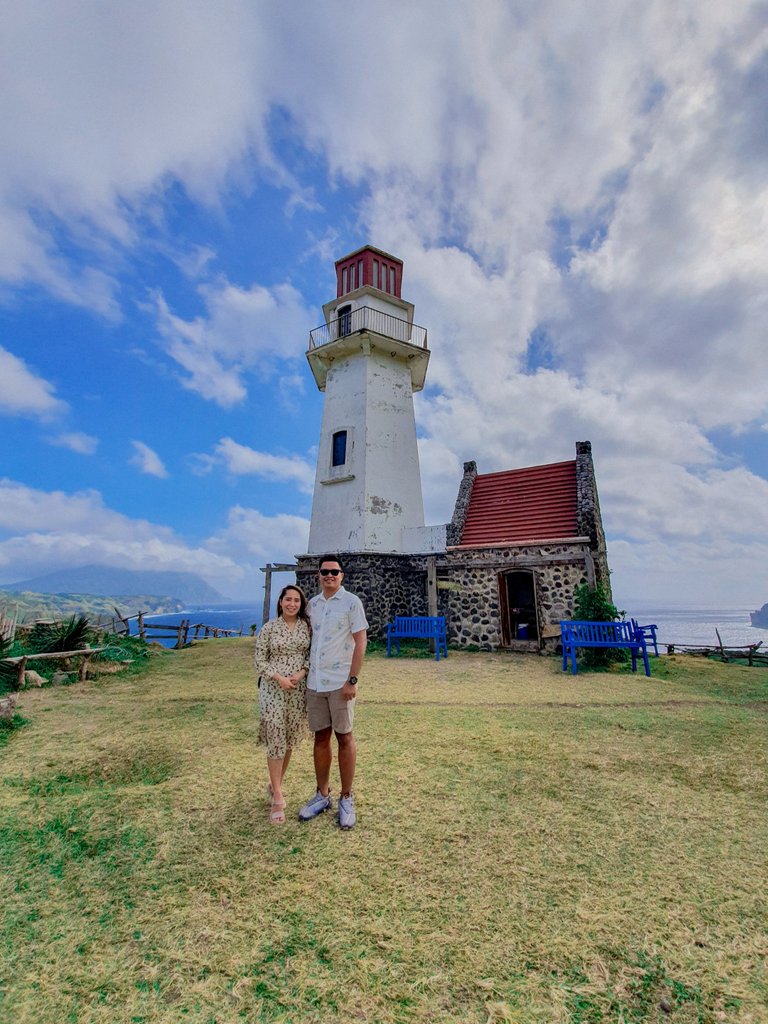 Tip No. 6
Bring more liquids because you will really get thirsty for longer walks.
• Racuh a Payaman or commonly referred to as the Marlboro Hills
This is one of the many reasons why Batanes is my dream destination. I have been seeing a lot of pictures of these rolling hills with a view of the ocean and from there, this is already on my top bucket list. When I finally saw it in person, I was really stunned by its magnificent beauty. Dream come true as I say and we did take most of our time in this beautiful place.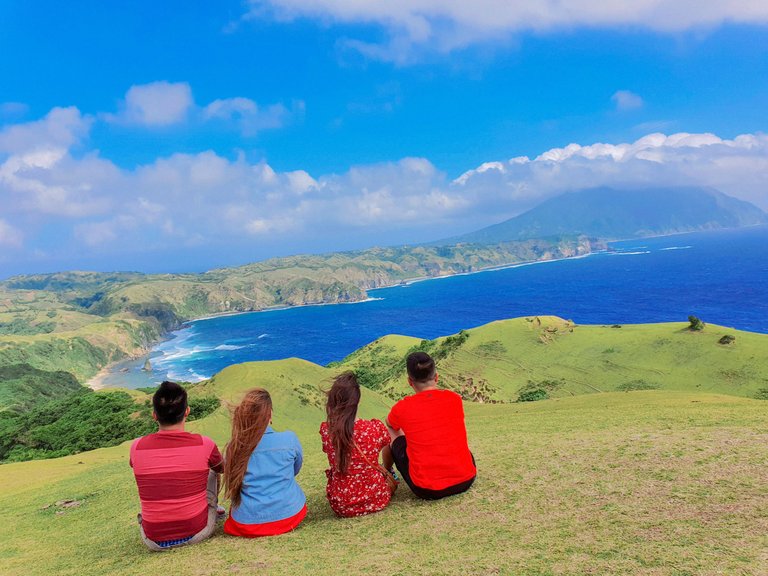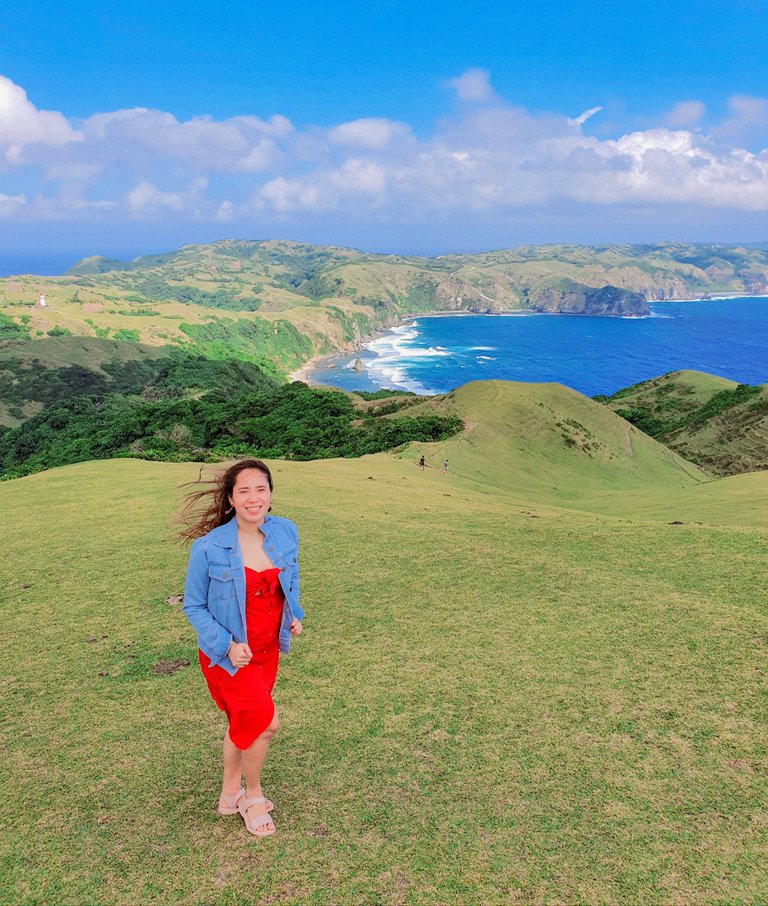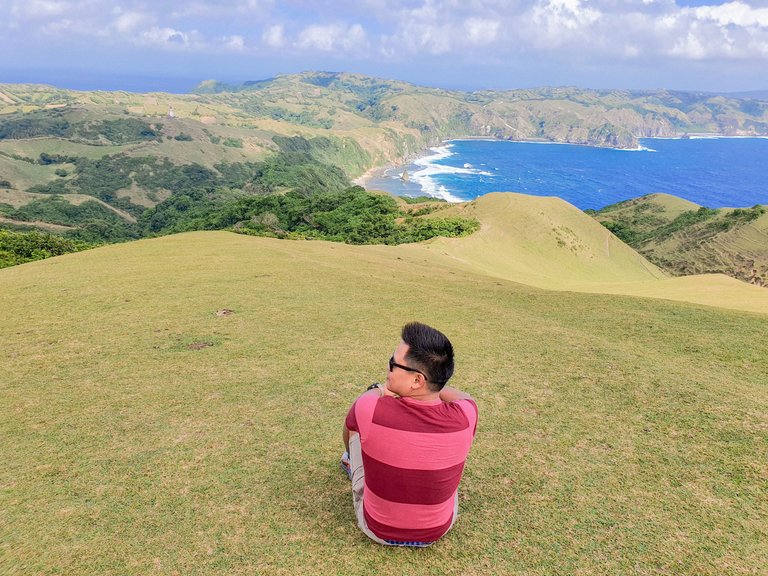 Tip No. 7
Wearing a dress in Racuh a Payaman is the best OOTD but it's just too struggle to take photos because it is extremely windy so make sure to pull off that dress with that startling pose.
• Alapad Hills and Rock Formation
This is not your typical "Blow Ur Horn" sign, because this part of the tour is a 'Buwis Buhay" (risky) pose just to capture the famous Alapad Rock Formation behind it. This road is filled with many "Blow UR Horn" signs carved from cliffs and boulders to remind drivers to be extra careful in going through this accident-prone area.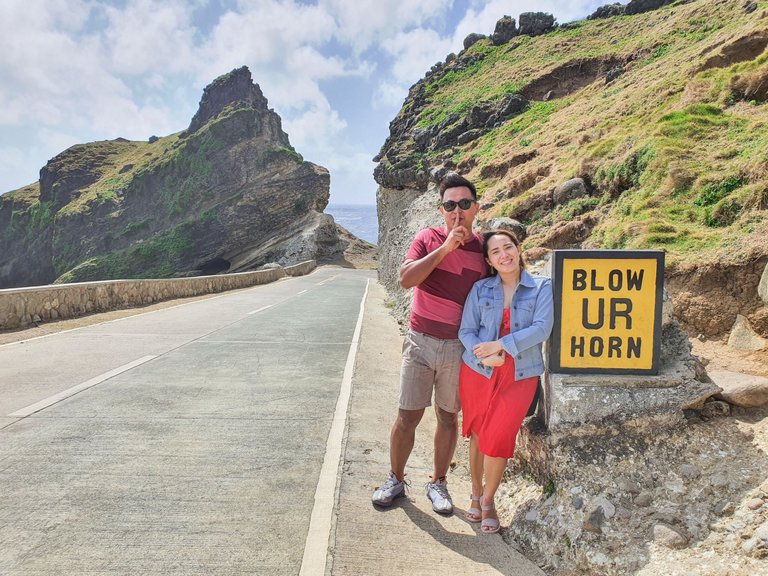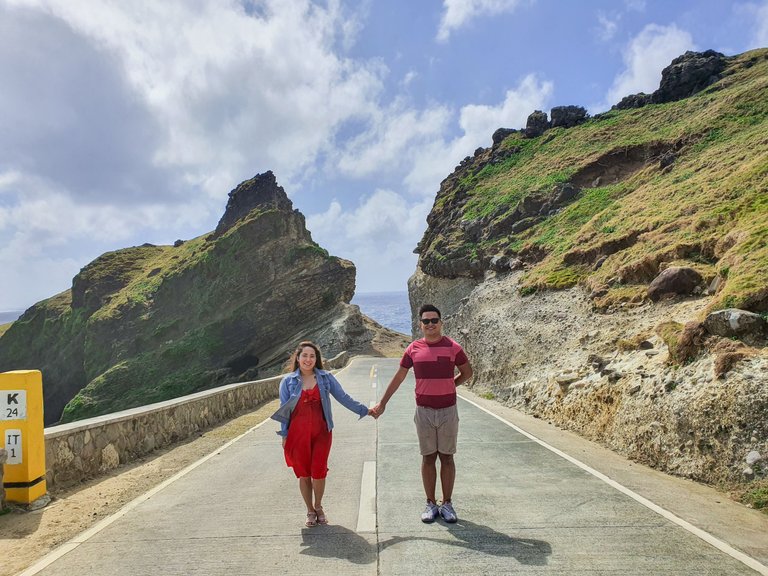 • Uyugan Viewpoint or commonly known as the Motchong Viewpoint
This is just along the national highway, wherein like the Vayang Rolling Hills and Marlboro Hills, this view offers an amazing view of the verdant pastures and sea. It was a bit scary taking photos at the edge of the cliff so hang on tight if you have fear of heights.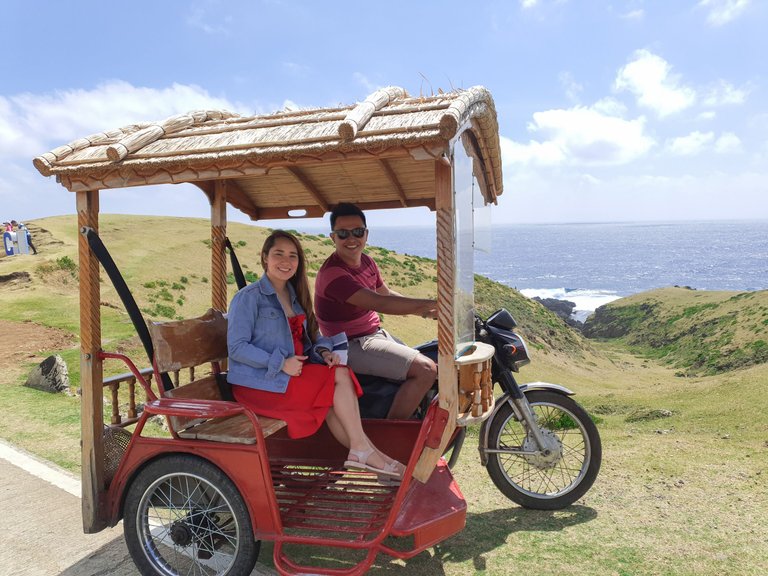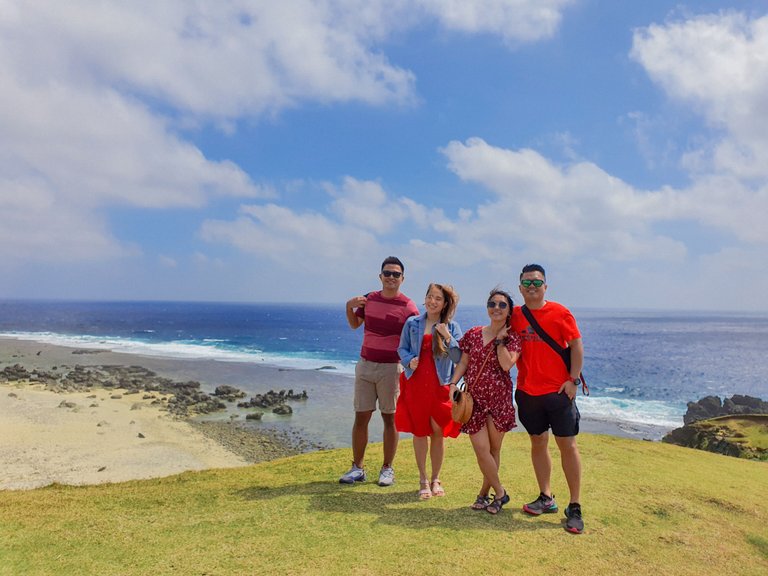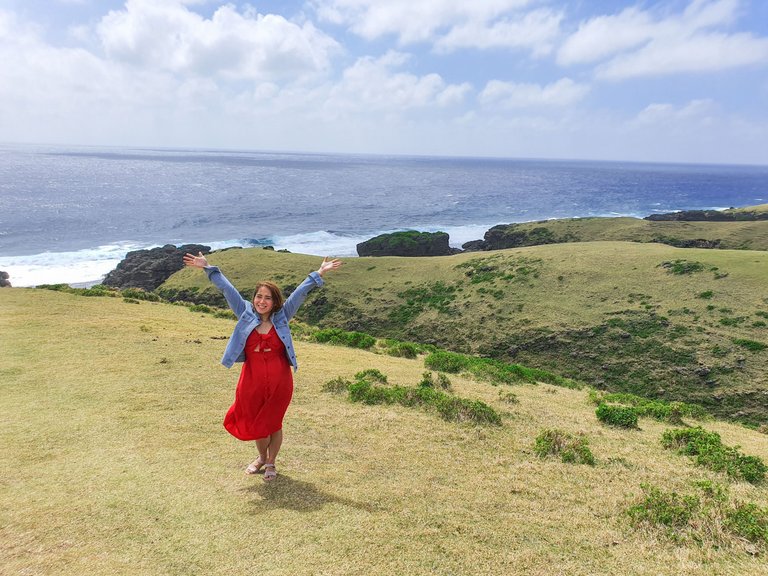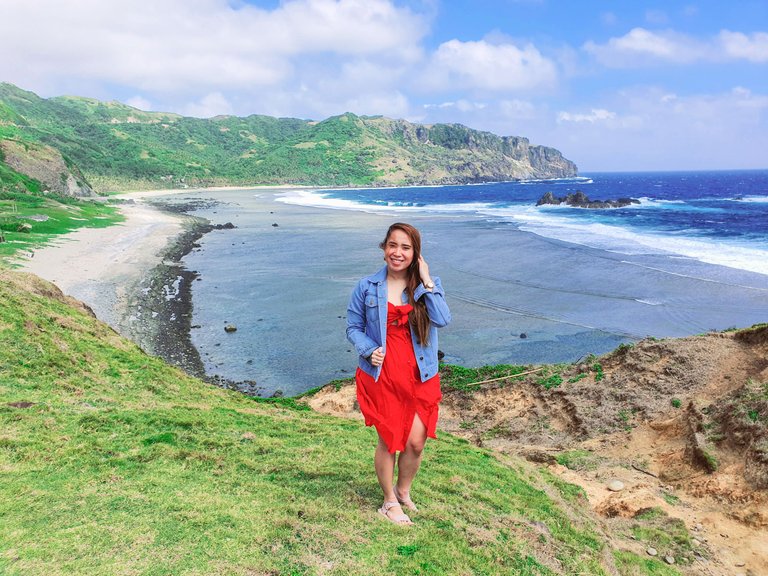 • Honesty Coffee Shop
From the view outside, this store looks ordinary but a lot of tourists dropped by at this store. And it amazes us to find out that there's no one manning the store. All you have to do is get the stuff or the food that you want to buy and just leave the money in the collection box, just make sure you have the exact amount because nobody will give you change. You just have to be honest and pay the right price, that's why it's called Honesty Coffee Shop.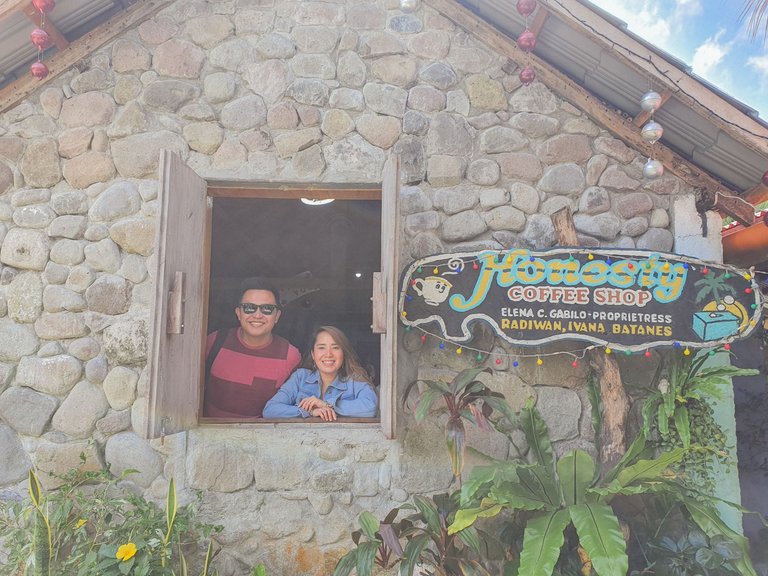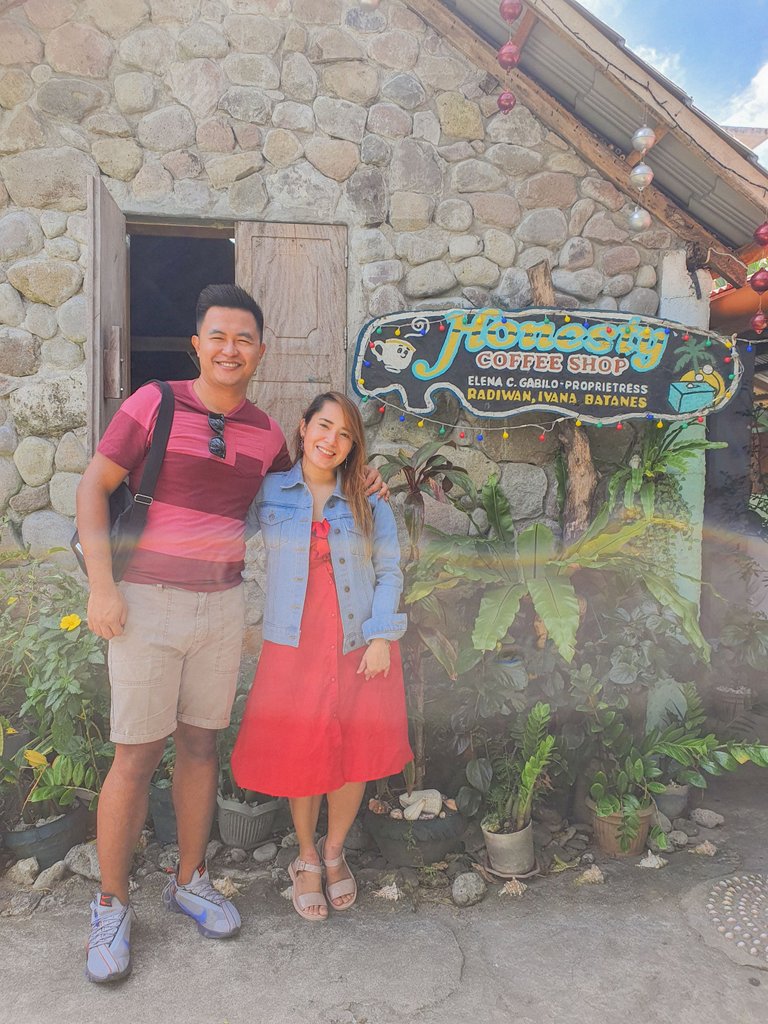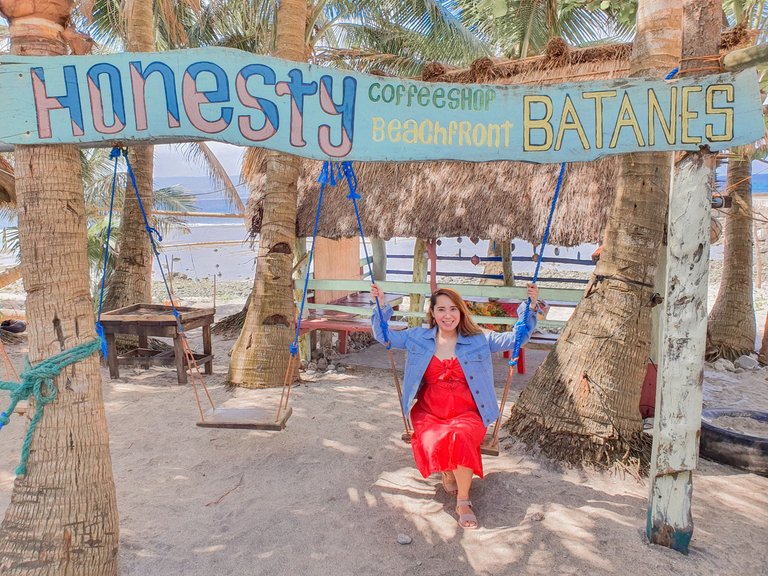 • San Jose de Ivana Church
Remember that wish? Yes, I had another wish in this beautiful church. Batan Island has a lot of churches that are worth visiting.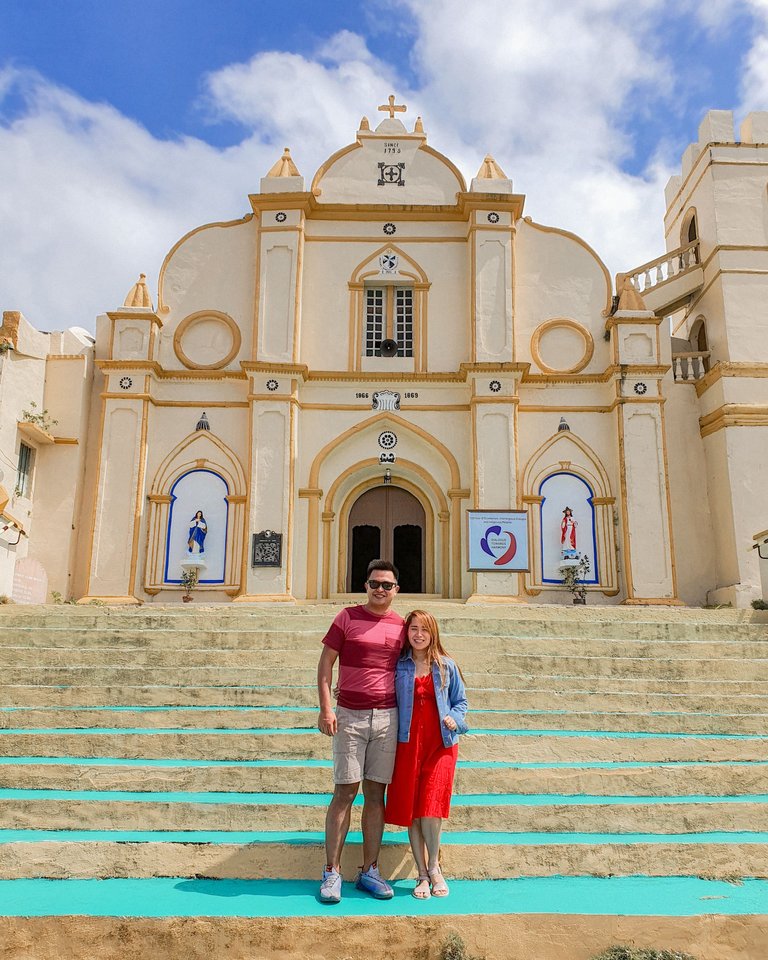 • House of Dakay
This is the oldest single heritage stone house in Batanes. It impresses me that until now, they were able to preserve the interior of the house. We had the chance to wear their famous Vakul headdress I don't find myself pretty wearing the Vakul, I looked like smurfs LOL.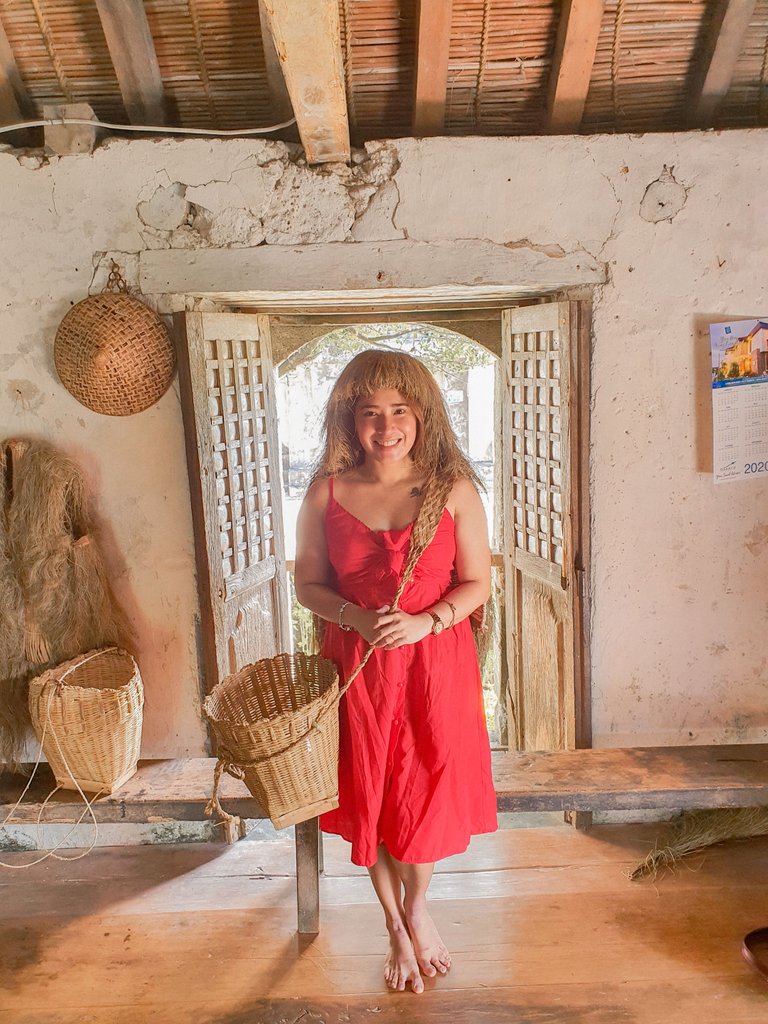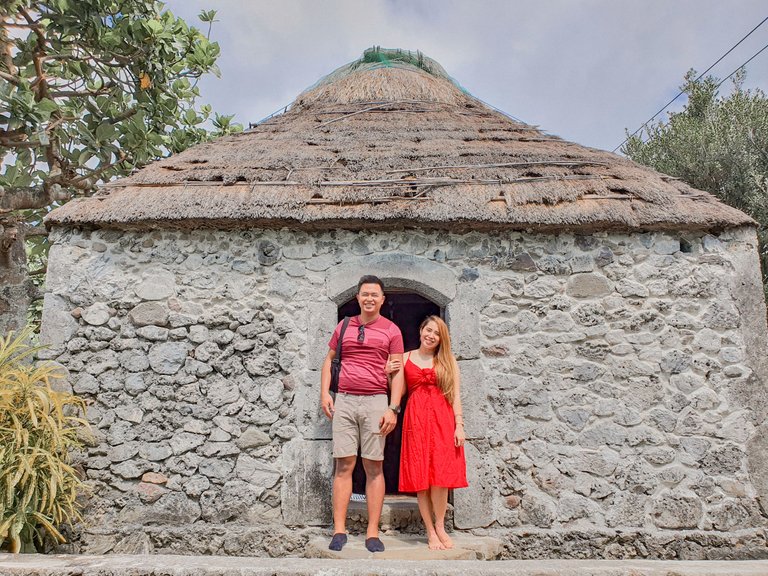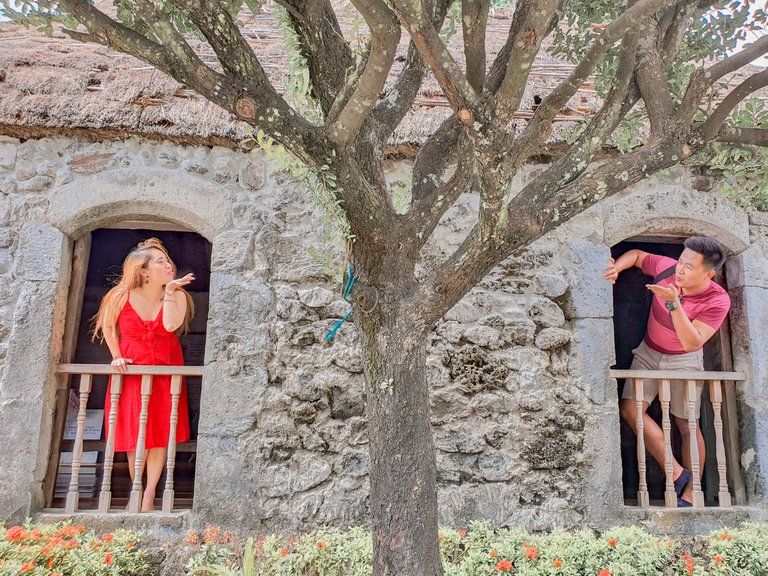 • Souvenir Shop
This store is just next to the House of Dakay so you can buy souvenirs here for a reasonable price. The photo is just outside the shop and it's free to take photos if you buy from them.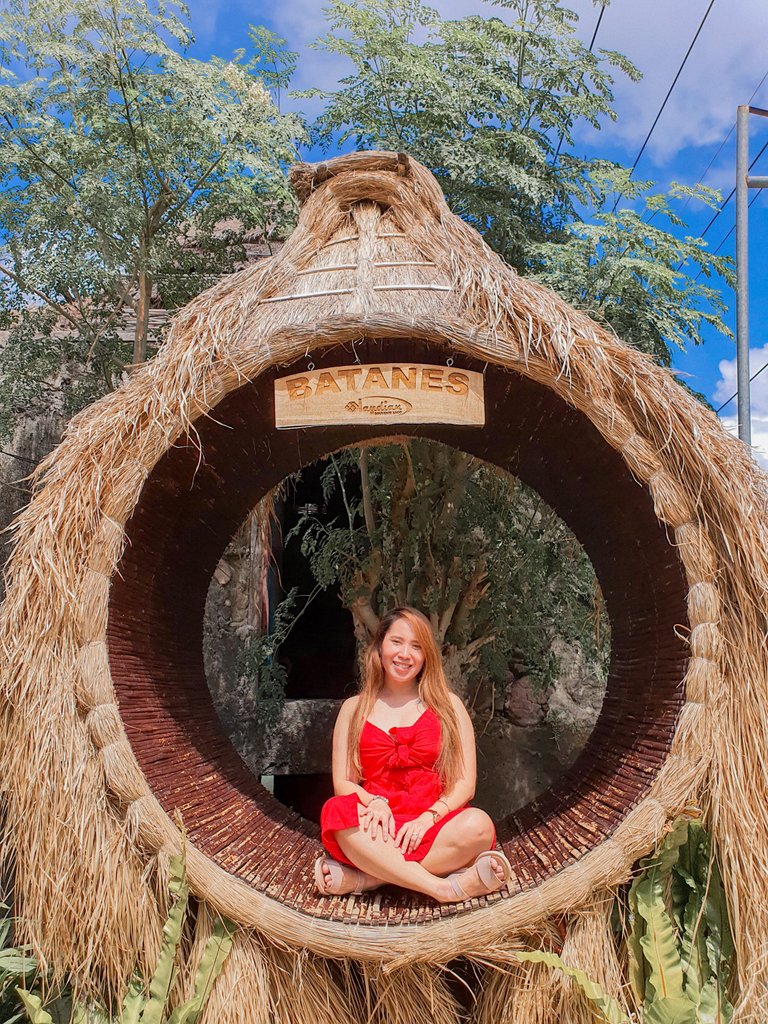 • White Beach
This powdery white sand beach is perfect if and only if we had ample time to have a quick dip from a tiring tour. We really loved to take a swim but we didn't bring swimming attire.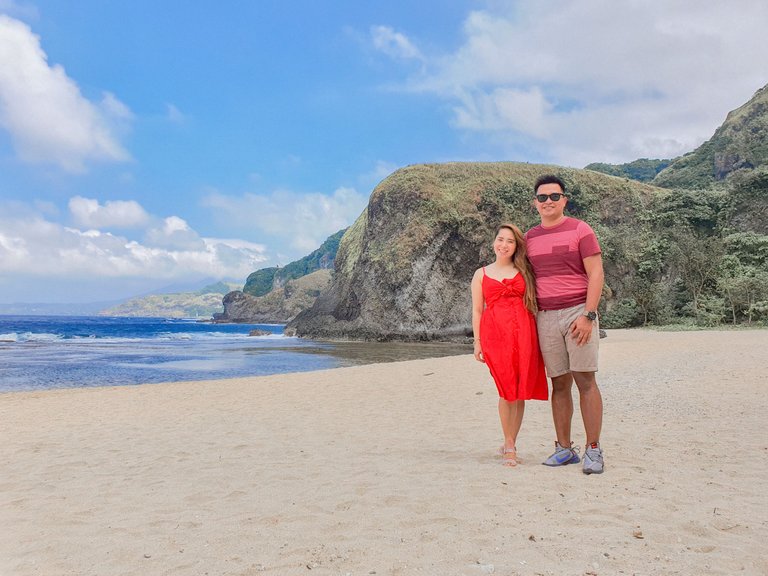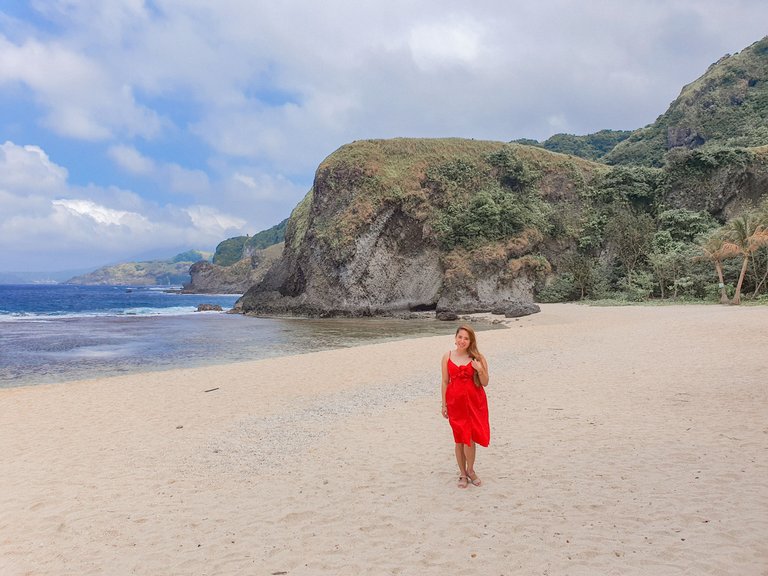 Tip No. 8
Bring swimming gear for the South Batan tour because maybe you will be enticed to swim.
• Huhmurun Blue Lagoon
Right next to the White Beach is this ethereal cerulean lagoon which many tourists didn't know because when we got there we only saw two local tourists doing free diving. If only we had swimming attire, probably we could have spent more time in this place.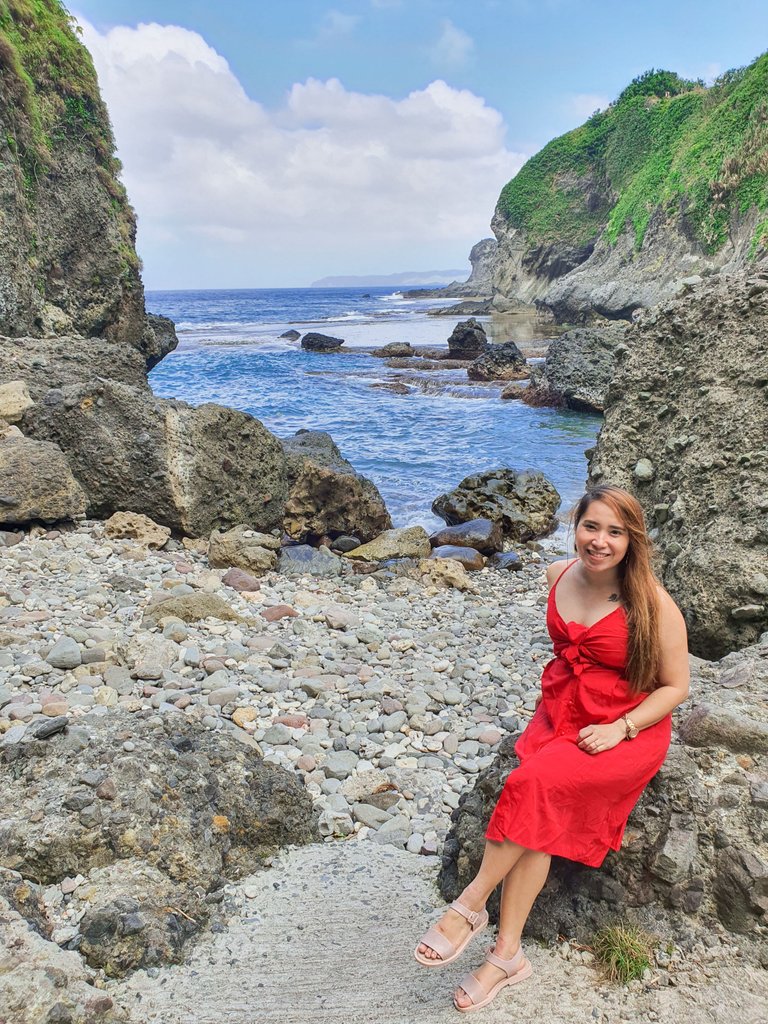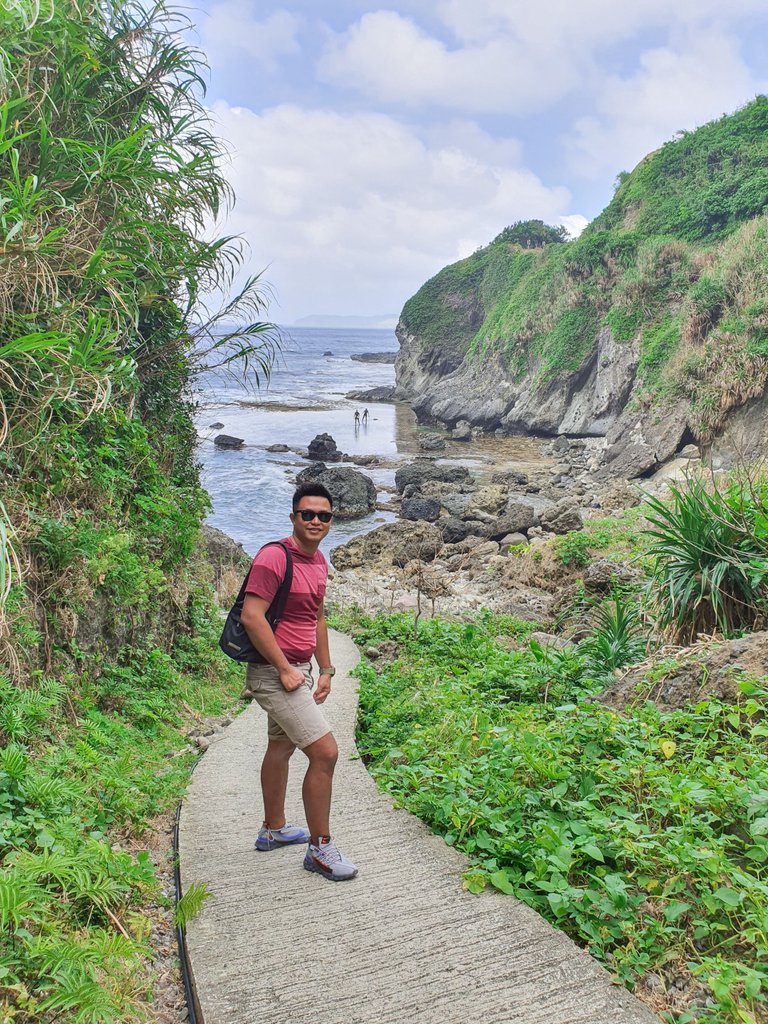 • San Carlos Borromeo Church and Blank Book Archive
Out of all the churches we visited, I think San Carlos Borromeo Church also known as Mahatao Church is the biggest and has the most modern façade. On the right side of the church, you will find the famous Blank Book Archive. It's called Blank Book because here you will find many hardbound books with empty pages and you can write anything on those blank pages may it be your experience during the travel or any thoughts that your heart desire. We had the chance to read some pages and we found out that many wrote their wishes, their dreams even prayers. It's for free but you can leave donations to help maintain the place.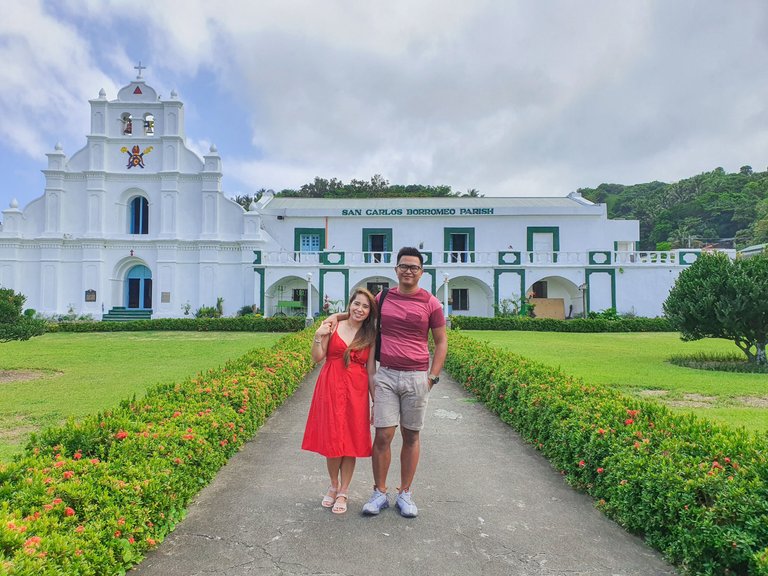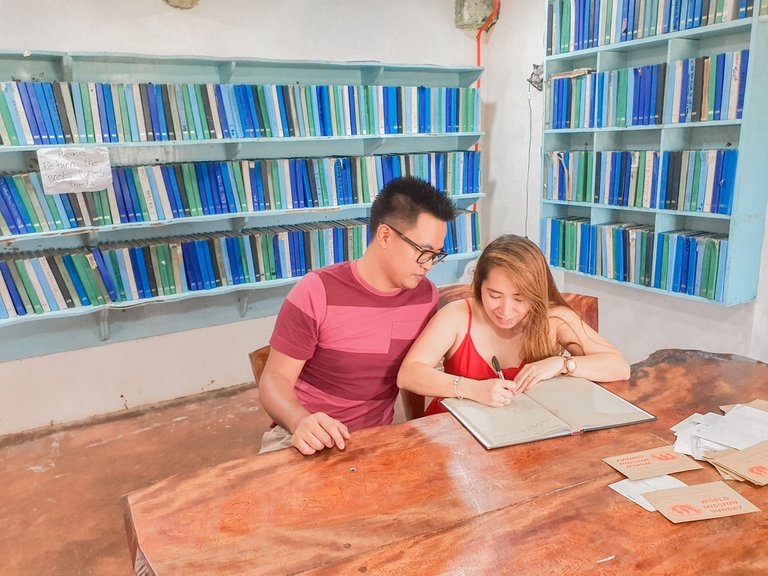 Tip No. 9
Bring colorful pens so that you will be more enthusiastic in writing your wishes and long-time goals.
To end our South Batan tour, we had our late lunch at Paulvanas Canteen, it's a set meal (vegetables, pork, chicken, fish, and rice but no drinks included).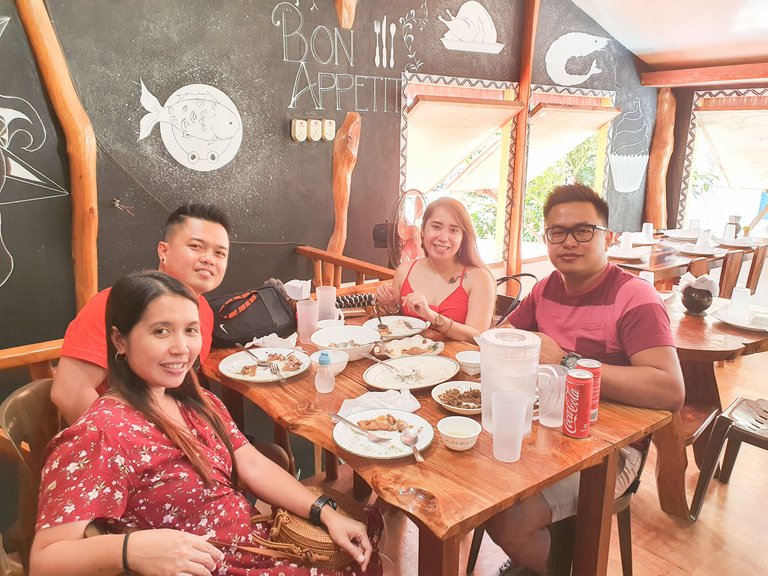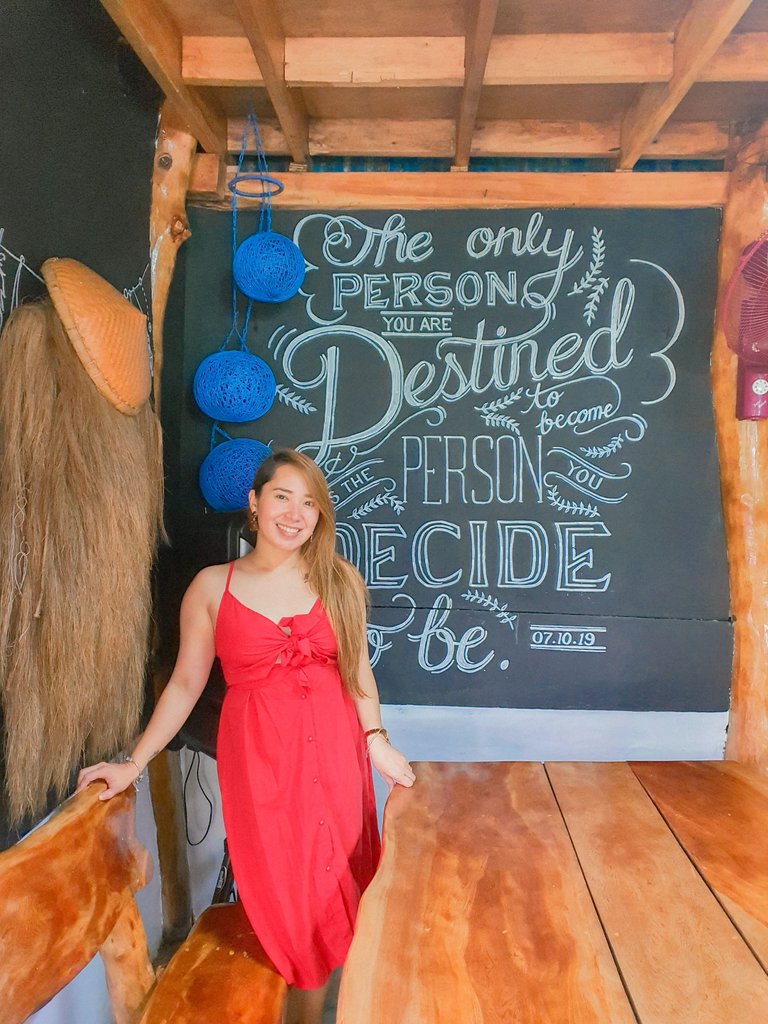 After having our meal, we head back to our hotel so we can relax a bit and freshen up. Around 4:00 PM we decided to get a coffee at Phil's Brew. We tried their famous hot chocolate, iced coffee, and tres leches. Definitely, their iced coffee is a must-try.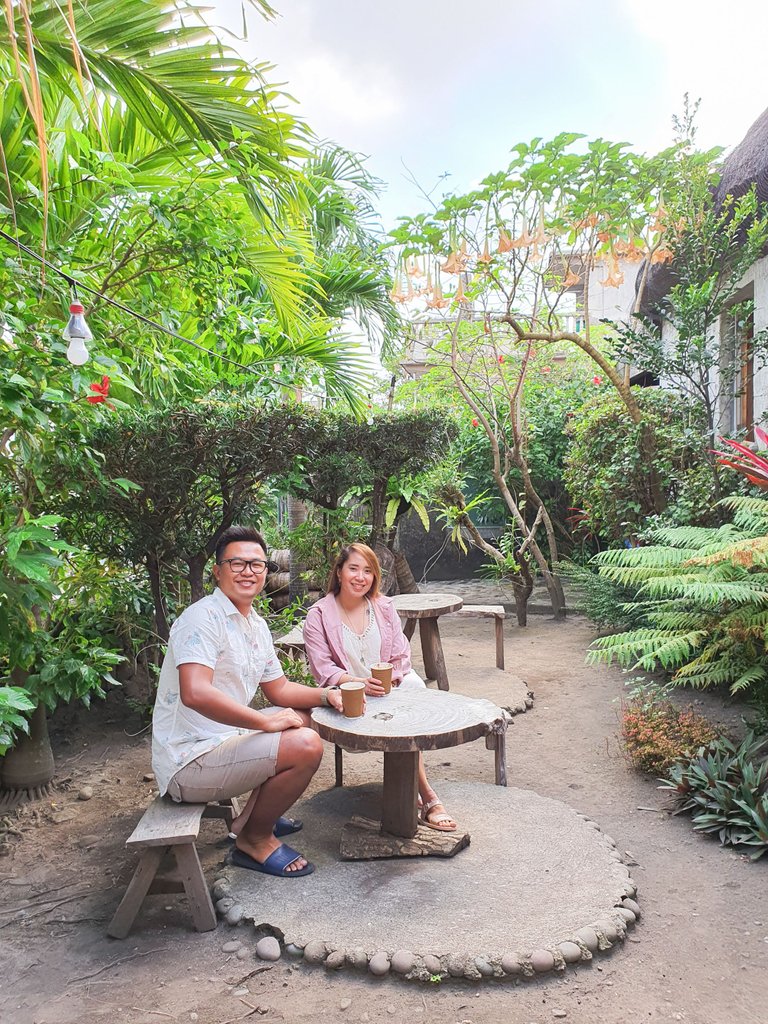 We spend our afternoon, strolling in the park and we had our dinner at Jino's Pizza. The pizza was really big and it tastes good but we were so full that we had to bring it back to our hotel. I would suggest ordering the 12" pizza because it's smaller and you can finish all of it.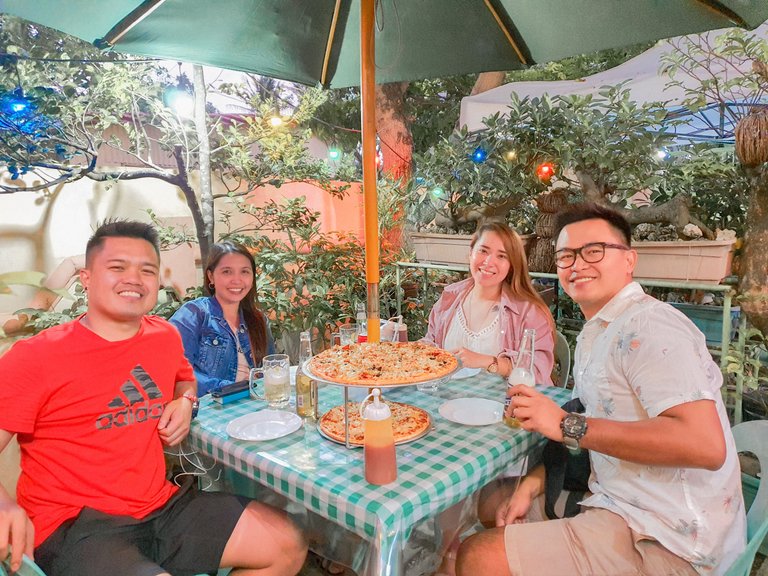 That ends our day Two South Batan Tour and I must say that this tour is amazingly beautiful and every attraction is picture-perfect. So what do you think Hivers, do you like the North Batan tour more compared to the South Batan tour? As for me, they're incomparable because both offer exhilarating majestic views like every Filipino should be proud of.
Coming up next is the last part of our Breathtaking Batanes trip which is the Sabtang Island tour plus our quick tour at the Fountain of Youth. Bye.💚
---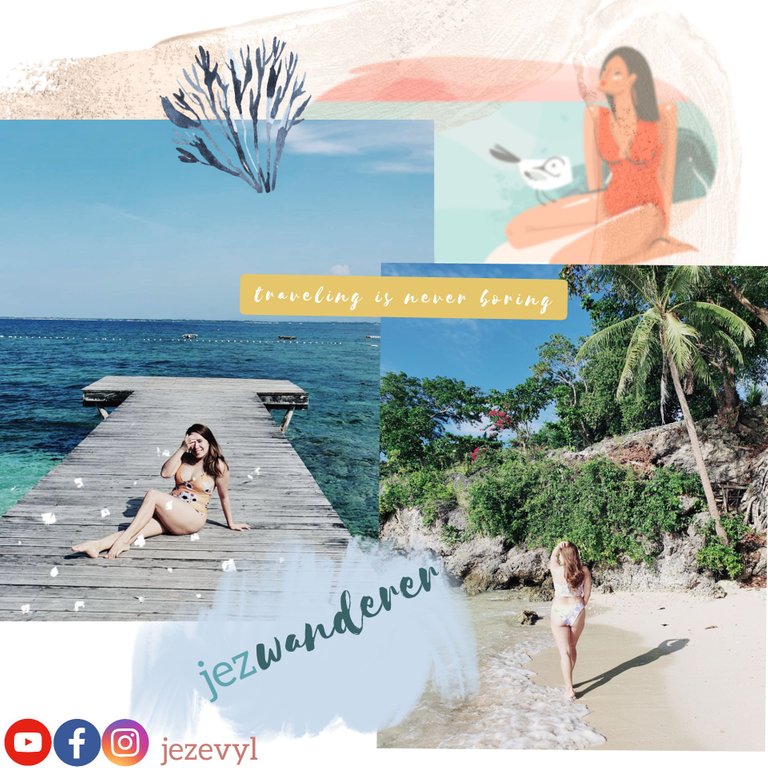 Hey Hivers! It's @jezwanderer. She's a Youtuber and a Wanderer. She loves to share her happiness and love for travel, food and lifestyle. She always believe that traveling is never boring.
If you like her content please make sure to upvote and leave a comment -- she would love to listen to your thoughts 💚. Feel free to reblog and please follow her so you won't miss any of her post. 💚
---
Originally posted on Jez Wanderer. Hive blog powered by ENGRAVE.
---
---