What is your musical context? [Eng | Spa]
Hello, Music community!
Have you ever wondered, where did your musical tastes come from? We all ask ourselves that question from time to time and I would like to tell you about my case, as I feel it is particularly bizarre, at least compared to the musical context of my family, I feel that my tastes are very complex and mixed, a literal mix of everything.
And the thing is that we all have a musical context (beyond those that each song has with its genre, lyrics, and the like); I'm talking about those songs that sounded in our childhood, adolescence, and even adulthood, that make our lives more beautiful, they paint varieties and colors directly to our mind and in many cases, we get to soak so much in that context that we find ourselves loving and adding among our favorite songs, those songs that surround us.
They are those songs that came before us, songs of our parents or siblings and even our grandparents, songs that never in the last twenty or forty years have touched the radio, but how easily they play in your mind when you are unfocused, so today I bring you, the journey to my musical context and the songs that I inherited from my family because we all inherit tastes of the music that surrounds us.

If I am to start with the journey I brought you today, I have to first of all talk about my childhood musical context, my family is a very culturally disparate one, my dad is a mix of Italian and Spanish, and my mom is a Venezuelan born, therefore very easily the mix between those two led to a musical and cultural mess not easy to unravel.
If we start with my father, the music he listened to in the '70s and '80s could be defined as European rehashes with touches of creativity, songs of simple musical tastes with instruments like acoustic guitars and uncomplicated things, characterized by a lot of rumba and a lot of singing, They were usually of styles like the popular music of Canaria (where my dad grew up) represented by Los Sabandeños along with small cultural tonalities like Zarzuela() or flamenco, adding to their tastes for Italian soft rock and singer-songwriters a little bit of Ibero-American spice.
From my dad I inherited the taste for singer-songwriters, the scratch guitars, the moving music, although I have two left feet that I can't even coordinate to play a drum set, it is the sadness of loving music and not having a talent for it that floods me when I remember this detail.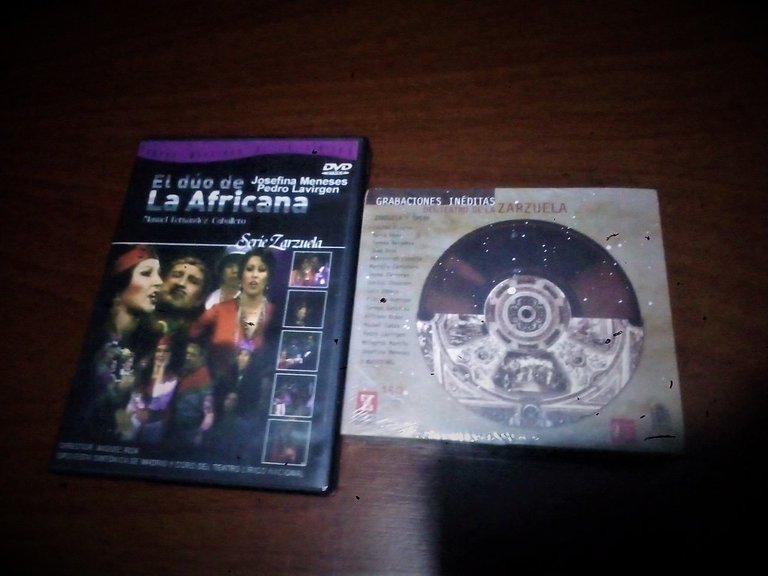 Then we have my mom, who loves Latin American singer-songwriters, solo singers who denounced social problems in front of the public with their words in their mouths and guitars in hand, social fighters with musical lyrics, always protesting and never silent, my mom was a very fierce woman from a young age in the hands of that music.
To complete in her early adulthood she mixed it with genres like disco and Rock & Roll, if it spoke of social problems and could be danced to, for mom it was better than ever and much better than before. From a very young age, I was always exposed to her music and I always loved it too much, my mom never listened to anything insignificant, and the deeper the lyrics the better.
She taught me to love songs with a message, those that touch your soul, to look at the lyrics as little more than how to dance, and how an ABBA song could be a protest against the whole music industry like I'm a marionette". How an Ali Primera song was a revolution in chords like "Cardboard Roofs" is, that a song was not just the taste and emotional state it conveyed, but was a message loud and clear, to be heard, to be loved.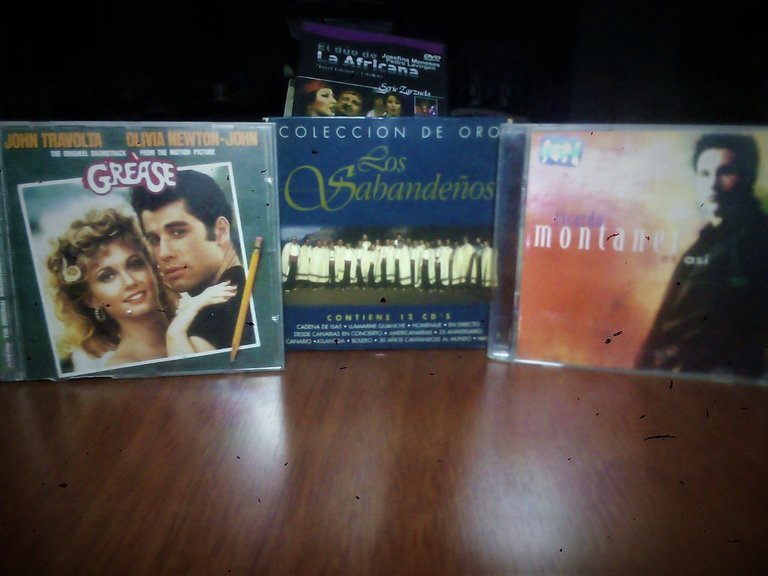 When I was already a teenager and began to explore the music around me, I had a discovery that I never thought possible before, my older brother began to study musicology at the university as a career, and this opened a mysterious and magical world, classical music, in the form of dozens and dozens of cassettes (do you remember the cassettes?), those black things, I managed to preserve some after he departed from Venezuela.
But he not only introduced me to classical music, but he also introduced me to something that would be the complete opposite, or at least it was at one time for many, he introduced me to Rock, not the Italian rock as my dad introduced it, or the soft rock of the 70s-80s that my mom gave me a glimpse of, heavy metal, glam, death metal, punk and just about every variety of Rock you can imagine, how my older brother went from classical music to heavy metal was always a mystery to me, that he could practice piano one day and drums the next was to be the biggest mystery of all.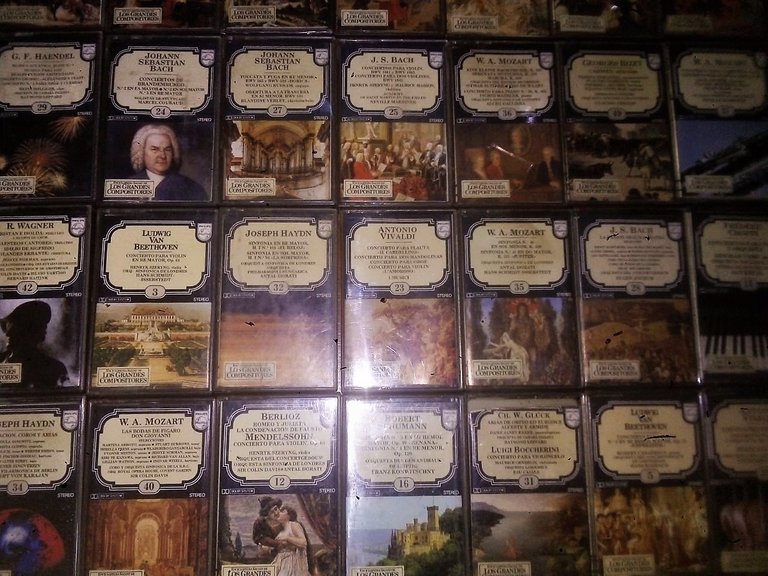 Then comes my social context as a young adult, where friends played a role, they introduced me to reggae, from Bob Marley to modern stuff, and they dragged me to concerts and almost at gunpoint if I'm honest. They taught me to love Cultura Profética and other emerging reggae bands of the time in Latin America and as I thank them for that, the thought that I almost missed a couple of concerts by this same band mentioned is terrifying to me in the present.
Of course, there's always the popular pop, those Lady Gaga, and Beyoncé songs, Cristina Aguilera and so on that played in my adolescence along with the reggaeton noise, constantly being ejected to me in large quantities by all the young people my age, one way or another I learned to love some like Lady Gaga, and others not so much, like Pitbull.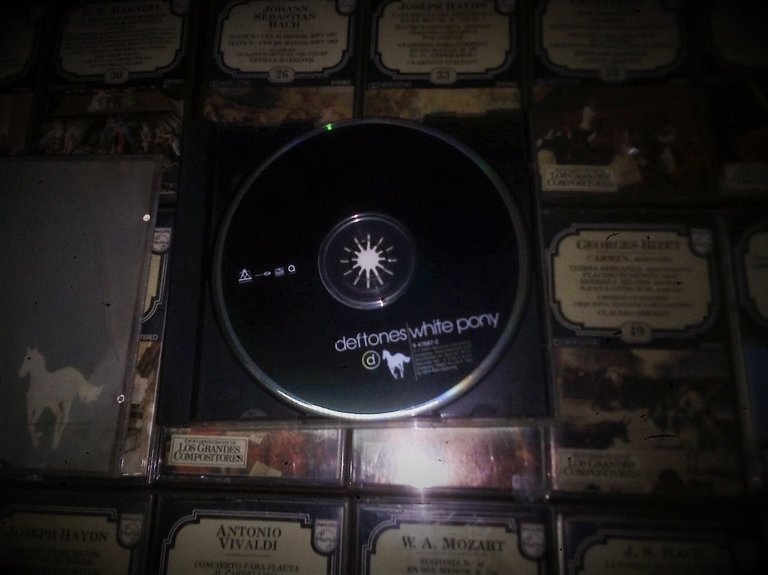 Leads to a chaotic playlist that starts with an anime beginning that soon gives way to a reggae song, which falls before in a singer-songwriter, which transforms into a Zarzuela song and suddenly jumps to sound Megadeth; it's simply crazy, where Deftones, Queen, and Foo fighters seem to have some semblance of prevalence since they are bands from my beloved 90s; however, common among them I find some Daft Punk or Beethoven song with ease, that's how chaotic my musical context is.
We all have a musical context, mine is that playlist from hell, this is the end of my journey so far, all the influences that have weighed on it and all those who made it possible is something chaotic and mixing all types of music, except the church choirs and because I can not sing them should be noted, not that I do not like, it turns out that I also love to some degree the classical church music, it has its charm and I would recommend it with my eyes closed.
Yes I know, Deftones, that band that was forgotten by history, is one of my favorites from my childhood, next to greats like Queen, not all are titans, like Freddy, some are little smilies and should not be forgotten. What is your musical context? Tell me in the comments section, I'll look forward to it.
---
Spanish
---
¡Hola comunidad de Music!


Alguna vez se han preguntado, ¿De dónde salieron mis gustos musicales? Todos nos preguntamos eso de cuando en cuando y quisiera hablarles de mi caso, ya que siento que es particularmente bizarro, al menos comparado al contexto musical de mi familia, siento que mis gustos son muy complejos y mixtos, un literal de todito.
Y es que todos tenemos un contexto musical(mas alla de los que tiene cada cancion con su genero, letra y similares); hablo de aquellas canciones que sonaron en nuestra infancia, adolescencia y hasta adultez, que hacen de nuestra vida una más hermosa, nos pintan variedades y colores directos a nuestra mente y en muchos casos llegamos a empaparnos tanto en ese contexto que nos encontramos amando y agregando entre nuestras canciones favoritas, esas canciones que nos rodean.
Son aquellas canciones que nos antecedieron, canciones de nuestros padres o hermanos e inclusive de nuestros abuelos, canciones que jamás en los últimos veinte o cuarenta años han tocado la radio, pero con que facilidad se reproducen en tu mente cuando estás desconcentrado, así que hoy les traigo, el viaje a mi contexto musical y las canciones que herede de mi familia, porque todos heredamos gustos de la música que nos rodea.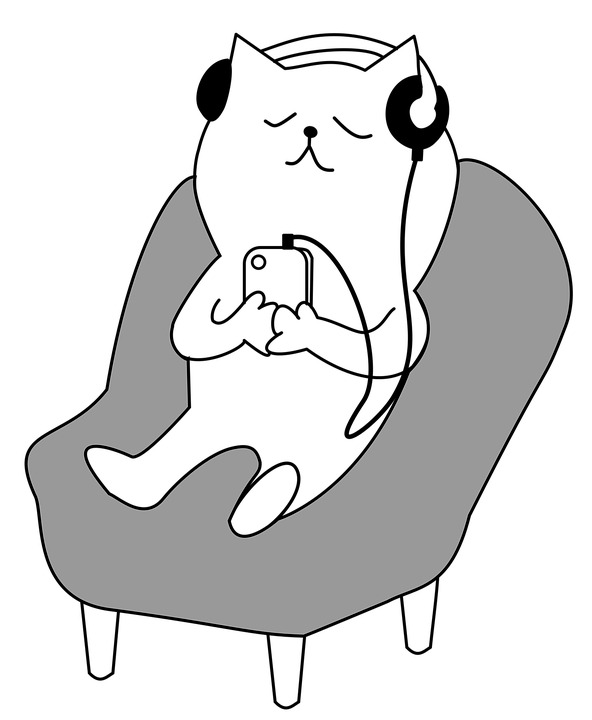 Si he de comenzar con el viaje que les traje hoy, tengo que ante todo hablar sobre mi contexto musical de infancia, ni familia es una muy culturalmente dispareja, mi papá es una mezcla entre italiano y español, mi mamá es una Venezolana nacida, por ende con mucha facilidad la mezcla entre esos dos llevo a un desastre musical y cultural poco sencillo de desenmarañar.
Si iniciamos con mi padre, la música que él escuchaba para ños años 70 y 80 se podría definir como refritos europeos con toques de creatividad, canciones de gustos simples a nivel musical con instrumentos como guitarras acústicas y cosas poco complicadas, se caracteriza por mucha rumba y mucho canto, usualmente eran de estilos como la música popular de Canaria(Donde mi papá se crio) representada por Los Sabandeños junto a pequeñas tonalidades culturales como la Zarzuela() o el flamenco, que le agregan a sus gustos por el rock suave italiano y los cantautores un poco de picor Iberoamericano.
De mi papá heredé el gusto por los cantautores, por la rasca guitarras, por la música movida, aunque tengo dos pies izquierdos que no logro coordinar ni para tocar una batería, es la tristeza de amar la música y no tener talento para ella la que me inunda cuando recuerdo este detalle.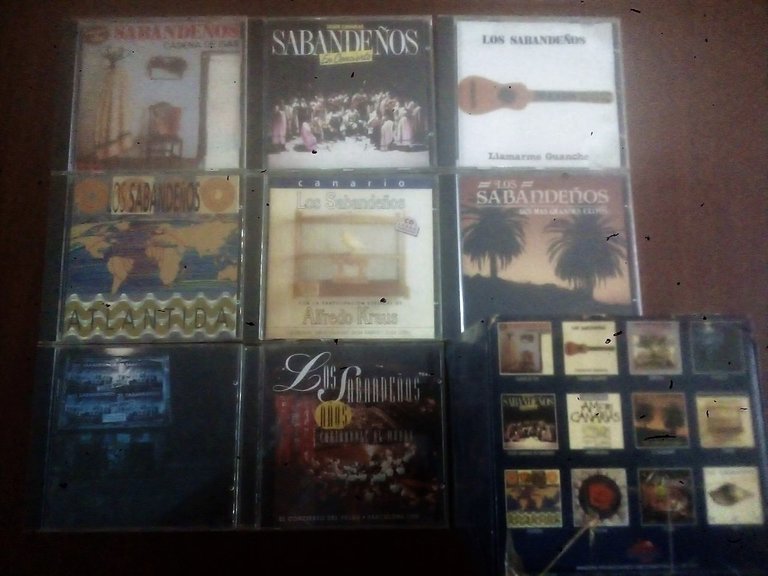 Luego tenemos a mi mamá, ella ama los cantautores Latinoamericanos, cantantes solos que denunciaban problemas sociales ante el público con sus palabras en la boca y guitarras en mano, luchadores sociales con letras musicales, siempre la protesta y nunca el silencio, mi mamá fue una mujer muy fiera desde joven en manos de esa música.
Para completar en su adultez temprana la mezclo con géneros como el disco y el Rock & Roll, si hablaba de problemas sociales y se podía bailar, para mamá era mejor que nunca y mucho mejor que antes. Desde muy pequeño siempre me vi expuesto a su música y siempre la amé con demasía, mi mamá nunca escuchaba algo insignificante y entre más profunda la letra, mejor.
Ella me enseño a amar las canciones con mensaje, aquellas que te marcan el alma, a mirar en las letras poco más allá de como bailar, de como una canción de ABBA podía ser una protesta contra toda la industria musical, como lo es "Im a marionette". El cómo una canción de Ali Primera era una revolución en acordes como lo es "Techos de cartón", que una canción no era solo el gusto y estado emocional que te transmitía, sino que era un mensaje fuerte y claro, para ser oído, para ser amado.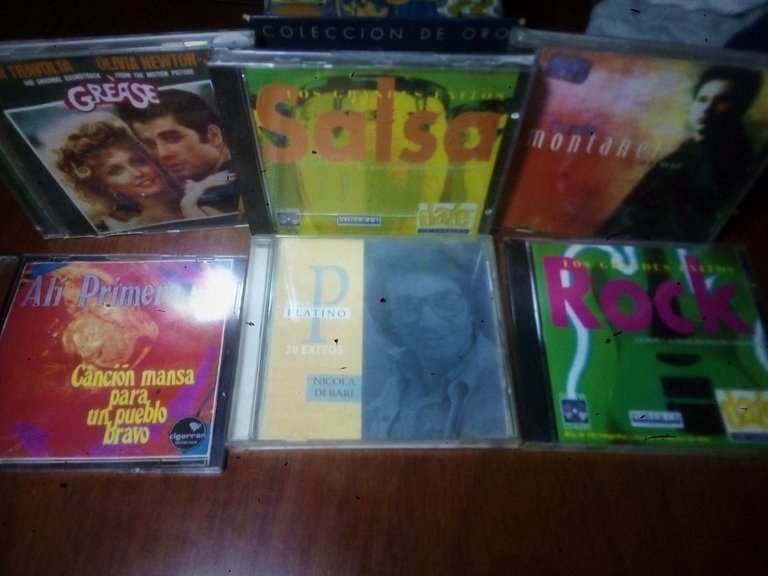 Cuando ya era un adolescente y comencé a explorar la música de mi rededor, tuve un descubrimiento que jamás pensé posible antes de ello, mi hermano mayor comenzó a estudiar Musicología en la universidad como carrera, y esto me abrió un mundo misterioso y mágico, la música clásica, en forma de decenas y decenas de casetes(¿Se acuerdan de los casetes?), esas cosas negras, logre preservar algunos tras su partida de Venezuela.
Pero no únicamente me presento la música clásica, me presento algo que sería contrapuesto por completo o al menos así lo fue en una época para muchos, me presento el Rock, no el rock en italiano como lo presento mi papá, o el rock suave de los 70s-80s que me dejo entrever mama, el heavy metal, el glam, el death metal, el punk y casi todas las variedades de Rock que puedan imaginar, el cómo mi hermano mayor paso de la música clásica al heavy metal siempre fue un misterio para mí, que pudiera practicar piano un día y batería al siguiente fue para mí el mayor de los misterios.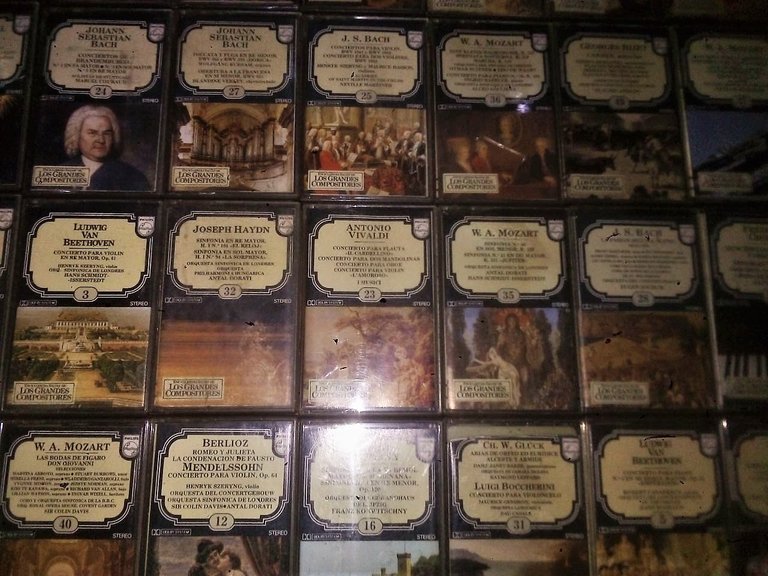 Luego viene mi contexto social de adulto joven, donde los amigos tuvieron un papel, ellos me presentaron el reggae, desde Bob Marley hasta lo más moderno, me arrastraron a conciertos y casi a punta de arma si soy honesto. Ellos me enseñaron a amar a Cultura Profética y otros grupos de reggae emergentes de la época en Latinoamérica y como les agradezco por ello, el pensar que casi me perdí un par de conciertos de esta misma banda mencionada es aterrador para mí en el presente.
Claro, siempre está el pop popular, esas canciones de Lady Gaga y Beyoncé, Cristina Aguilera y demás que sonaron en mi adolescencia junto al ruido del reggaetón, constantemente siendo eyectado hacia mí en grandes cantidades por todos los jóvenes de mi edad, de una forma u otra aprendí a amar a algunos como Lady Gaga, y a otros no tanto, como Pitbull.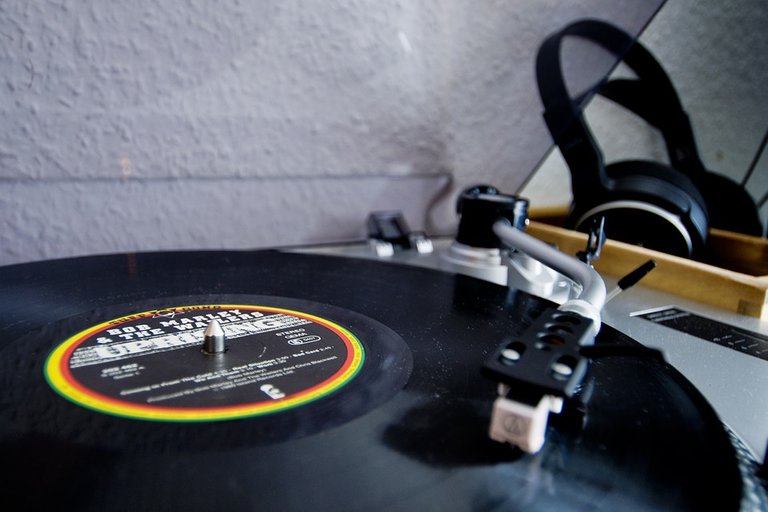 Llevando a una playlist caótica que inicia con un inicio de anime que pronto da paso a una canción de reggae, la cual cae ante en un cantautor, que se transforma en una canción de Zarzuela y repentinamente salta a sonar Megadeth; simplemente es una locura, donde Deftones, Queen y Foo fighters parecen tener algún semblante a prevalencia, ya que son bandas de mis amados 90s; sin embargo, comúnmente entre ellas me encuentro con alguna canción de Daft Punk o Beethoven con facilidad, así de caótico es mi contexto musical.
Todos tenemos un contexto musical, el mío es esa playlist del infierno, este es el final de mi viaje hasta los momentos, todas las influencias que han pesado en él y todos aquellos que lo hicieron posible, es algo caótico y que mezcla todos los tipos de música, menos los coros de iglesia y porque no sé cantarlos cabe acotar, no es que no me gusten, pues resulta que amo también en cierto grado la música clásica de iglesia, tiene su encanto y la recomendaría con los ojos cerrados.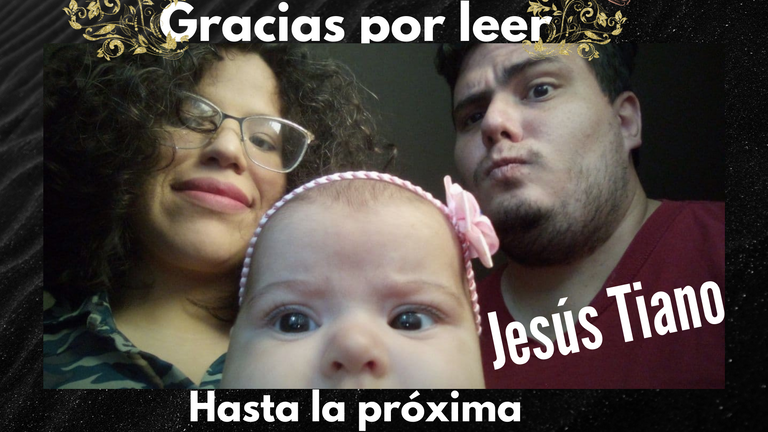 Si lo sé, Deftones, esa banda que fue olvidada por la historia, es una de mis favoritas de mi infancia, junto a grandes como Queen, no todos son titanes, como Freddy, algunos son pequeños sonrientes y no deben ser olvidados. ¿Cuál es tu contexto musical? Cuéntamelo en la sección de los comentarios, lo esperaré con gusto.
---
---