What did you do to overcome procrastination? [ENG/ESP]

Yeah, a lot of us have experienced procrastination in our lives. Most times, laziness is what makes us procrastinate. Other times, we tend to procrastinate on things because we feel other things require our attention. We often get overwhelmed and feel like we don't have enough time to do all the things we need to do. We prioritize the tasks we deem most important, and the things we consider less important often get pushed to the back burner.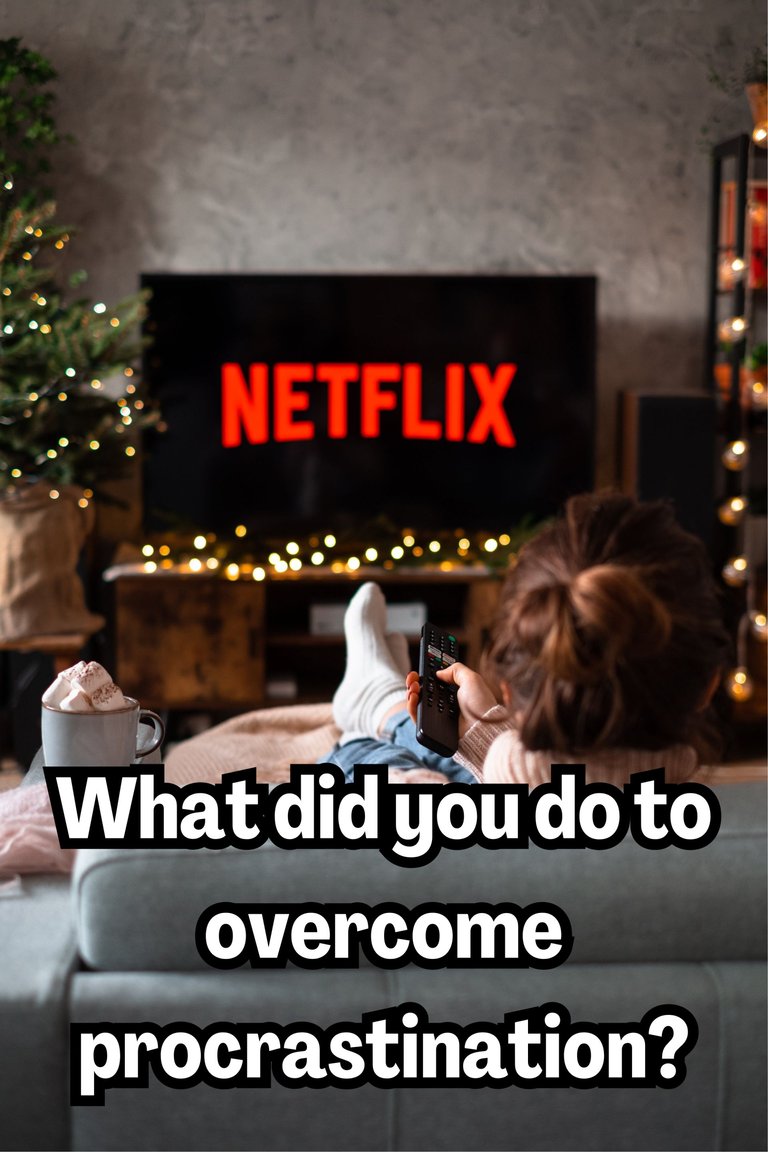 Photo by freestocks.org from Pexels
One of the ways I overcome procrastination is by preparing my mind for the task before the actual time comes. I have this way of getting things done in my mind first before doing them in reality. By visualizing the task in detail, I'm able to break it down into smaller, more manageable tasks. This helps me get over my fear of the task and allows me to focus on the steps necessary to complete it.
The first thing I do in the morning is finish my job at the news site where I work as an editor. Then I make sure to eat, write and publish a post on Hive, and then study. There are other days when I need to do laundry, create time for my son to do homework, clean my room, and so on.
The exam is approaching, and I know that despite all these things that I have to do, I need to create time to study. For some time now, midnight reading has not been working for me, and that's why I try to make my day as productive as possible by finishing up the tasks I have in hand on time.
I have been doing that successfully all through the previous week, but this week is proving to be a different week, and I know I am feeling lazy because we won't be having physical lectures at school this weekend.
The reason why we won't be having physical lectures is that the full-time students have started their exams and will be occupying the classrooms. In order to keep things organized, school management asked that all part-time students have their lectures online this weekend.
So, in my mind now, I am thinking that I have enough time, and if I don't spend quality time studying today, I will spend quality time tomorrow.
After working all day on Monday and eating lunch, I spent the afternoon watching an interesting Bollywood movie until it was past 7 p.m., putting off studying until later. I had to kick myself out of the comfort of my couch and get to work. I focused on my studies for the rest of the night and managed to achieve some things.
The day wasn't wasted and was in fact productive because, after the movie ended, I drafted a review about the movie and what my opinion was about it. After proofreading my work, I published it on Hive and that gave me a sense of satisfaction. The upvote I got from the post has motivated me since then to go watch another movie so I can publish a movie review hehe.
I was proud of myself for staying productive and motivated.
There is basically no special thing I do to overcome procrastination other than visualize it in my mind and get prepared for it in my mind ahead of the time I am meant to do it.
I find that a great way to overcome procrastination is to break things down into smaller, manageable tasks. When I have too many tasks to do, I feel overwhelmed, and it becomes easier to procrastinate. Breaking things down into smaller tasks helps me stay focused and motivated.
Again, no matter how little my achievements in overcoming procrastination are, I do my best not to beat myself up, but to stay motivated.
---
---
Espanol
Sí, muchos de nosotros hemos experimentado la procrastinación en nuestras vidas. La mayoría de las veces, la pereza es lo que nos hace procrastinar. Otras veces, tendemos a procrastinar las cosas porque sentimos que otras cosas requieren nuestra atención. A menudo nos sentimos abrumados y pensamos que no tenemos tiempo suficiente para hacer todo lo que tenemos que hacer. Priorizamos las tareas que consideramos más importantes, y las cosas que consideramos menos importantes suelen quedar relegadas a un segundo plano.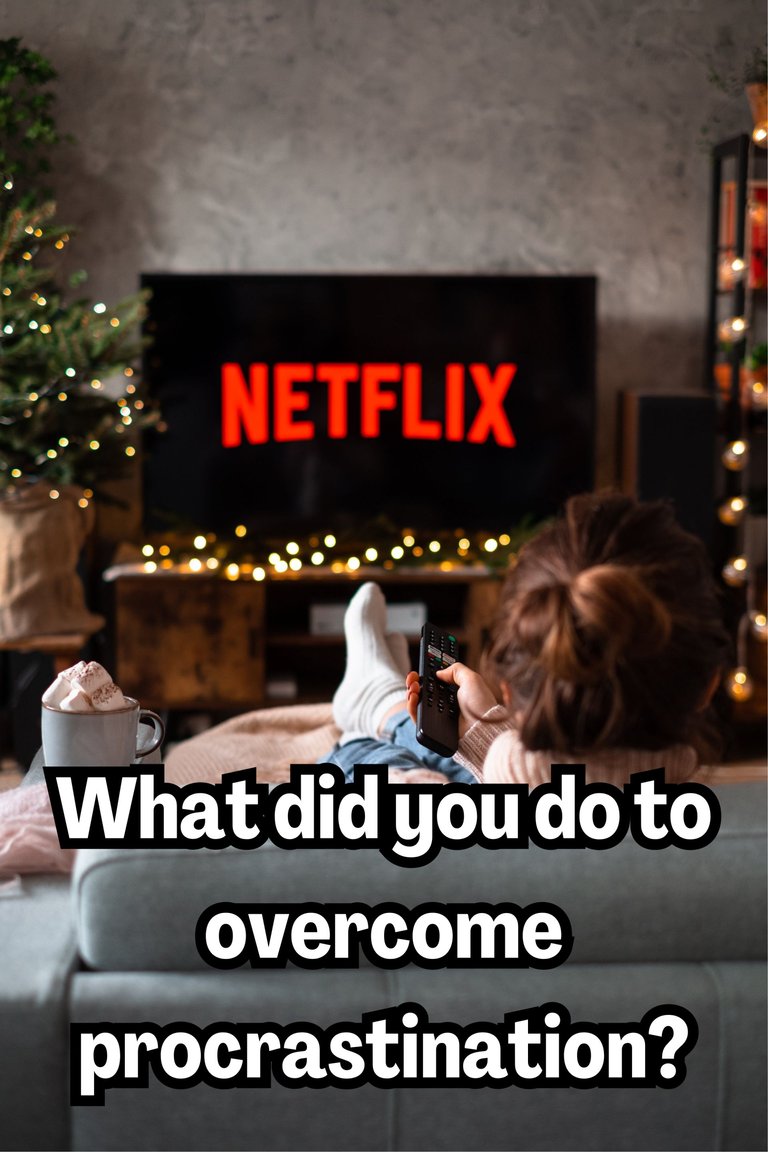 Photo by freestocks.org from Pexels
Una de las formas que tengo de superar la procrastinación es preparar mi mente para la tarea antes de que llegue el momento real. Tengo la costumbre de hacer las cosas primero en mi mente antes de hacerlas en la realidad. Al visualizar la tarea en detalle, soy capaz de dividirla en tareas más pequeñas y manejables. Esto me ayuda a superar el miedo a la tarea y me permite centrarme en los pasos necesarios para completarla.
Lo primero que hago por la mañana es terminar mi trabajo en el sitio de noticias donde trabajo como redactora. Luego me aseguro de comer, escribo y publico un post en Hive, y después estudio. Otros días tengo que hacer la colada, crear tiempo para que mi hijo haga los deberes, limpiar mi habitación, etcétera.
El examen se acerca, y sé que a pesar de todas estas cosas que tengo que hacer, necesito crear tiempo para estudiar. Desde hace algún tiempo, la lectura a medianoche no me funciona, y por eso intento que mi día sea lo más productivo posible terminando a tiempo las tareas que tengo entre manos.
Lo he estado haciendo con éxito durante toda la semana anterior, pero esta semana está siendo diferente, y sé que me da pereza porque este fin de semana no tendremos clases presenciales en la escuela.
La razón por la que no tendremos clases presenciales es que los estudiantes a tiempo completo han empezado sus exámenes y ocuparán las aulas. Con el fin de mantener las cosas organizadas, la dirección de la escuela pidió que todos los estudiantes a tiempo parcial tuvieran sus clases en línea este fin de semana.
Así que, en mi mente ahora, estoy pensando que tengo tiempo suficiente, y si no paso tiempo de calidad estudiando hoy, pasaré tiempo de calidad mañana.
Después de trabajar todo el lunes y almorzar, pasé la tarde viendo una interesante película de Bollywood hasta pasadas las 7 de la tarde, dejando el estudio para más tarde. Tuve que abandonar la comodidad de mi sofá y ponerme a trabajar. Me concentré en mis estudios durante el resto de la noche y conseguí algunas cosas.
El día no fue en vano y, de hecho, fue productivo porque, al terminar la película, redacté una reseña sobre la película y cuál era mi opinión al respecto. Después de corregir mi trabajo, lo publiqué en Hive y eso me dio una sensación de satisfacción. El upvote que obtuve del post me ha motivado desde entonces a ir a ver otra película para poder publicar una crítica de cine jeje.
Me sentí orgulloso de mí mismo por mantenerme productivo y motivado.
Básicamente no hay nada especial que haga para superar la procrastinación, aparte de visualizarlo en mi mente y prepararme para ello antes del momento en que debo hacerlo.
Creo que una buena forma de superar la procrastinación es dividir las cosas en tareas más pequeñas y manejables. Cuando tengo demasiadas tareas que hacer, me siento abrumada y me resulta más fácil procrastinar. Dividir las cosas en tareas más pequeñas me ayuda a mantener la concentración y la motivación.
Una vez más, por pequeños que sean mis logros en la superación de la procrastinación, hago todo lo posible por no machacarme y mantenerme motivada.
---
---