Unconditional Love
In layman's language, I would say that unconditional love simply means love without conditions. Thinking about the topic now, I am tempted to only think about the unconditional love I received as an adult.
However, thinking back to when I was still young, I would say that the first people after God who showed me unconditional love were my parents.
They took care of me from the first day I was brought into the world and nurtured me up to this point and they haven't stopped even though I am an adult now.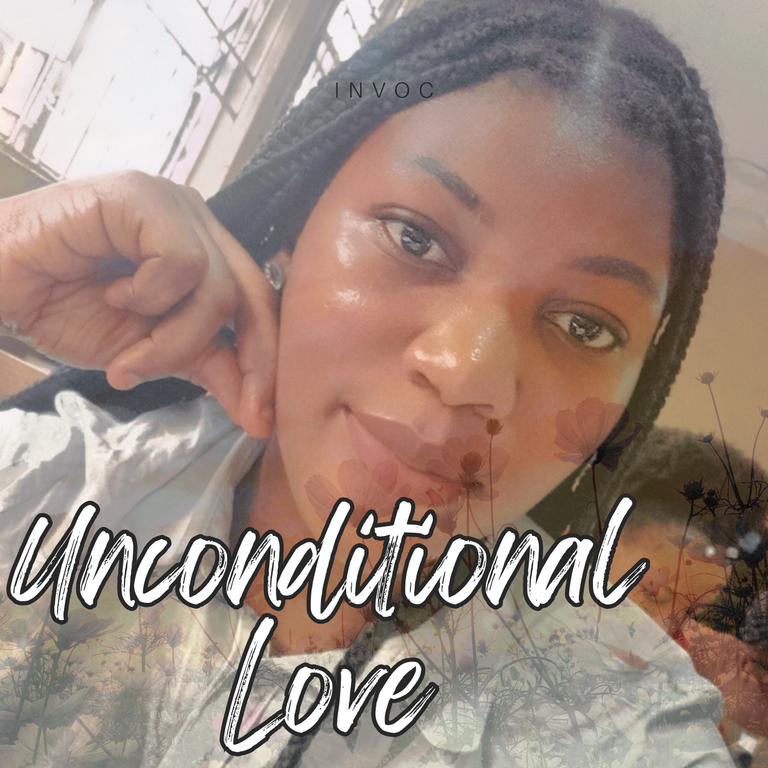 Image is mine and edited on Canva
My parents' love has shaped my values, taught me the importance of empathy and kindness, and shown me what it means to truly care for others. I am forever grateful for the love they have showered upon me.
My parents' unconditional love has been a powerful influence in my life as a mother. It has taught me the importance of providing a safe and nurturing environment for my son.
I can pass on the same love and care to my son, creating a beautiful cycle of love and positivity.
As an adult, I have experienced unconditional love in several forms as well.
I remember the period I stayed at the shelter. At the time, I had no job and nowhere to go.
All I needed was a space to clear my head, heal from emotional traumas, and find myself.
While I was at the shelter, the shelter's director who was a stranger to me at the time took care of me and provided all that I needed as if she had known me from somewhere before. All these things she did without expecting anything in return.
She did them without hoping to get anything back in return.
She provided all that I needed, and they included a comfortable place to relax, food to eat, and counselling to help me process all that I was going through at that time.
Honestly, such people are rare, and when you find someone like them, it feels like one has seen an angel on earth.
The shelter's director also connected me with one of her friends who employed me in her company during the second month of my stay at the shelter.
If it were to be some other kind of people, when they get you a job, they would expect or even tell you to give them a percentage of what you earn monthly. But the director's shelter was never like that.
She was so nice and generous to me until I left the shelter for my apartment. I still maintain that good relationship with her.
Do you know that generosity can be an expression of unconditional love?
At the time I was working at my last place of work, some clients were generous, and they selflessly gave to others without expecting anything in return.
They've blessed me a lot of times with their acts of generosity and that has influenced me in a good way. I always feel good and happy when I help people in any way I can, be it financially, or materially, or in any way I can.
This has helped me to develop a strong empathy and kindness towards others. It has also given me a sense of purpose in life, knowing that I am able to make a positive difference in people's lives.
---
---