Yahoo! they have flower and bears fruit
November 03, 2022
Plants in your garden makes you sad sometimes but it also brings happiness and smile on your face.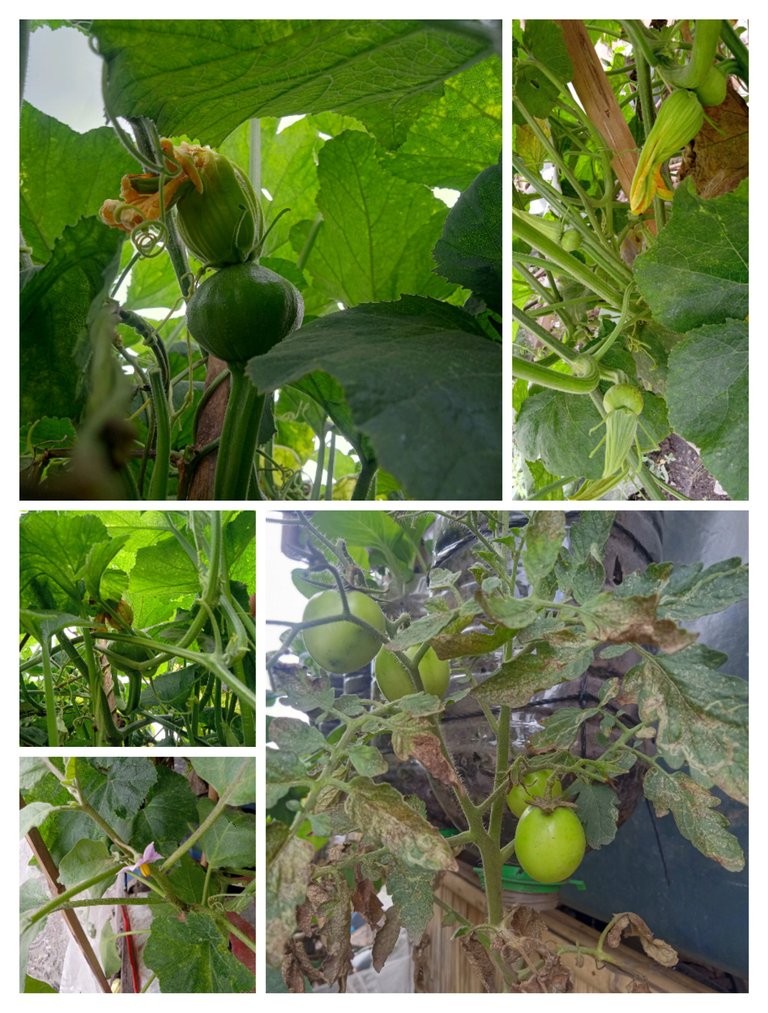 It's another month, and it's another update of our garden. I have posted and shared our gardening journey here.
In previous months, we already harvested some of the vegetables and others didn't bear fruits yet.
This time I will share some improvements and even mistakes or problems happened in our plants.
Squash
Last week we felt sad because early in the morning when we check our garden, we saw some small squash fallen in the ground. They were not develop well, turn to yellow and then fallen to the ground.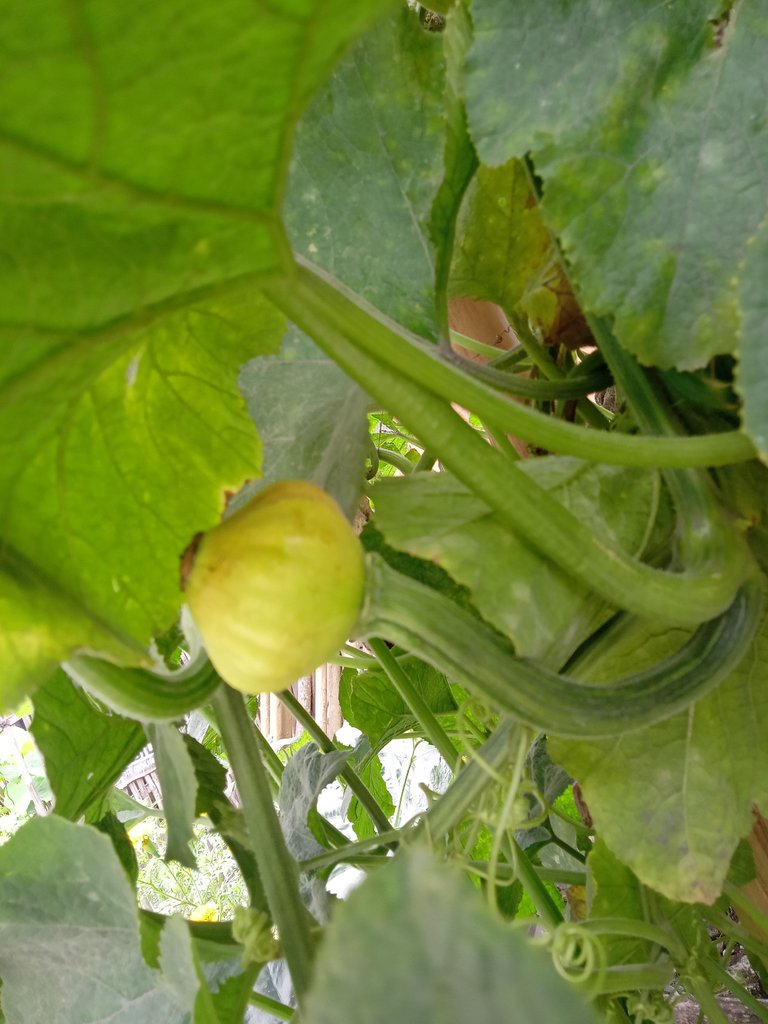 This one already turns to yellow, might be tonight it will also fall in the ground. It is so sad because we felt so excited having squash very soon only to find out that they fall to die.
But as what I have said in my previous garden journal, gardening brings different emotions. So, squash made us sad but it also makes us happy.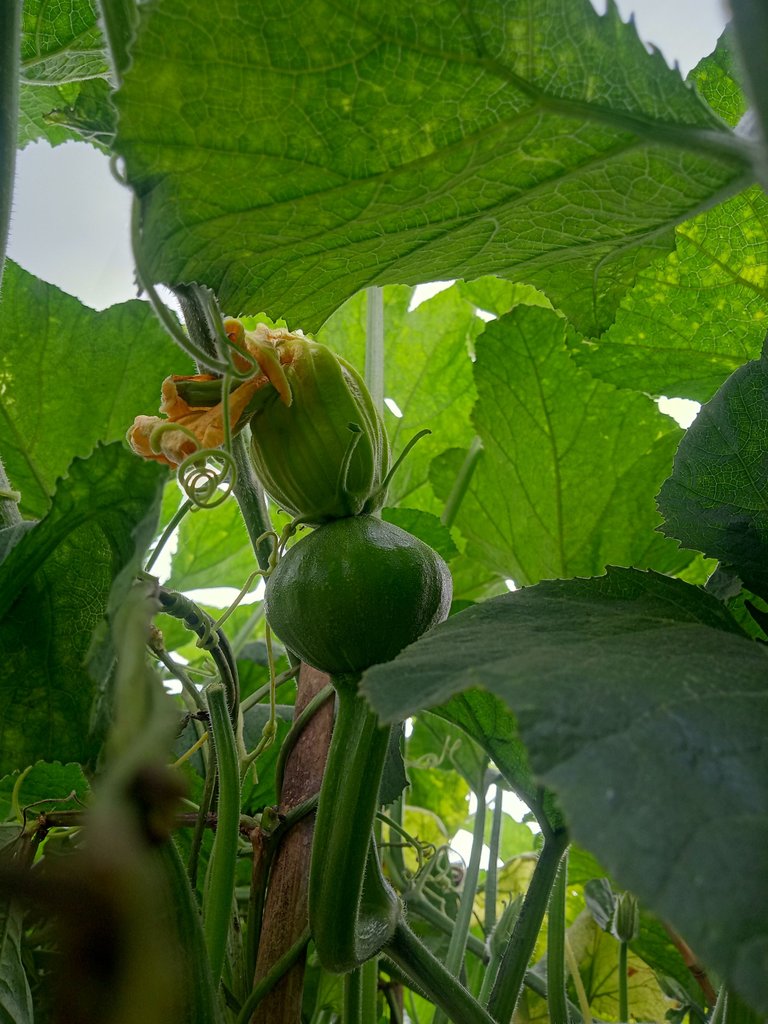 I saw these squash, they are green and a little bit bigger. I felt happy about it though I don't know yet if it will develop to a big and good squash until it is fully mature and will be good for harvest. I really hope so that it will continue to develop.
Last week many have fallen because we cannot find male squash flower that according to my husband male flower is being used for pollination and will make the female flower with fruit to develop.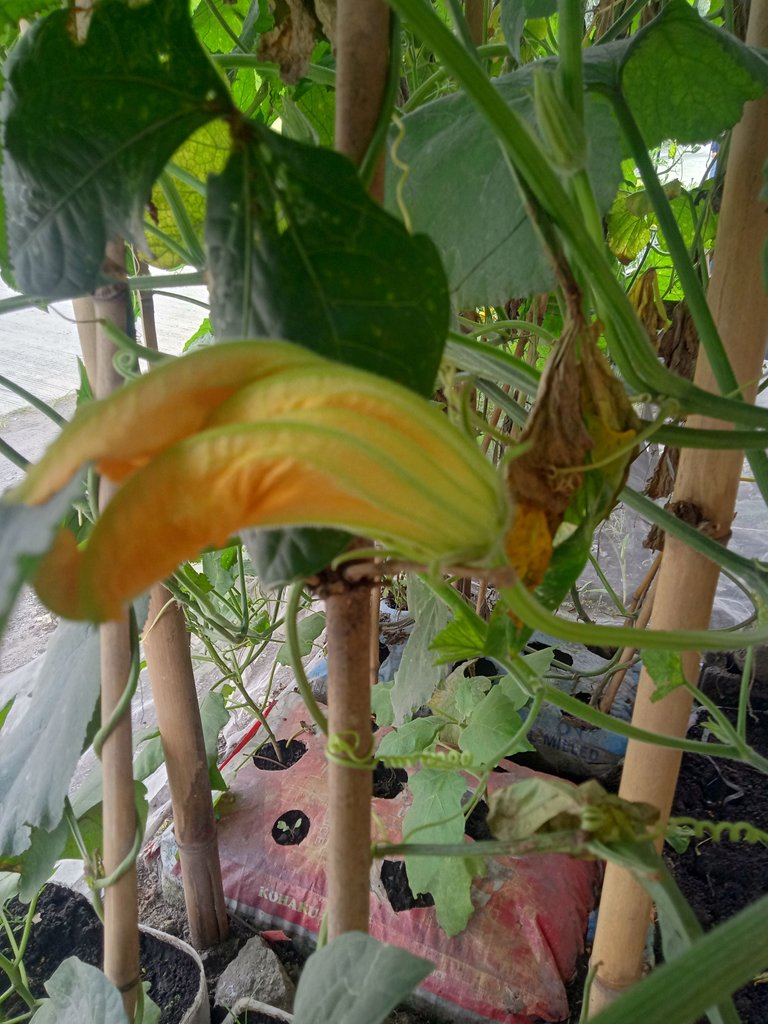 This is the male flower, a flower that didn't bear fruits. This week he is happy to find male flower. He picked some of it and do the manual pollination. In the following days we saw many male flowers and we let the bees do the pollination. Hopefully, baby squash will continue to develop.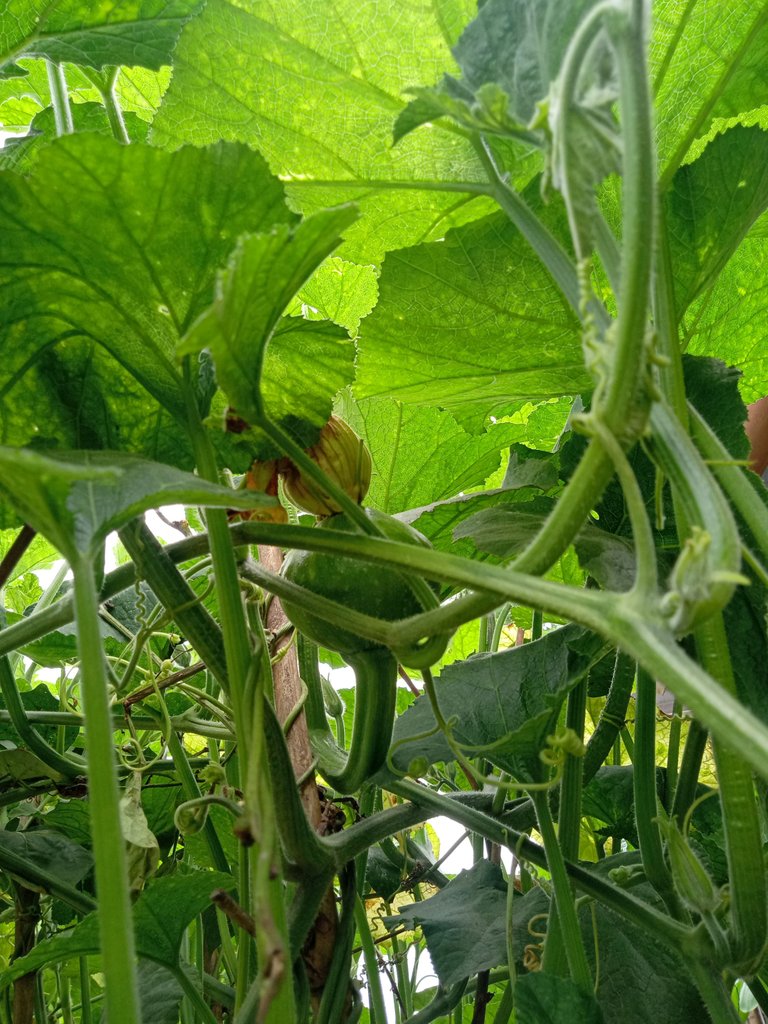 This is the female flower, a flower that bears fruit. In monitoring it, I understand how helpful the bees are in the plants. They are the one who did the pollination.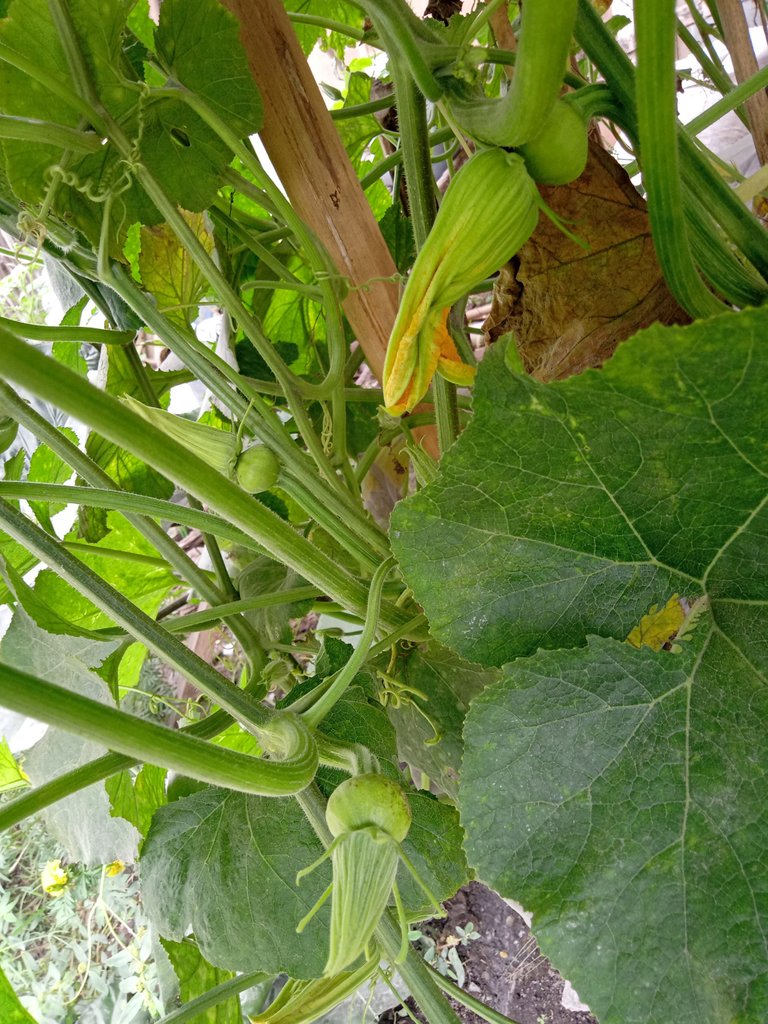 There were lots of super cute baby squash and if they will develop and grows well we will be blessed with many squash and we can share it to our neighbors and friends.
Eggplant
We planted the seeds of the eggplant in the first week of August. It didn't grow fast as what we've expected. We felt sad about it but we didn't lost hope. We continue to unweed them, and water them everyday except those days that there is rain.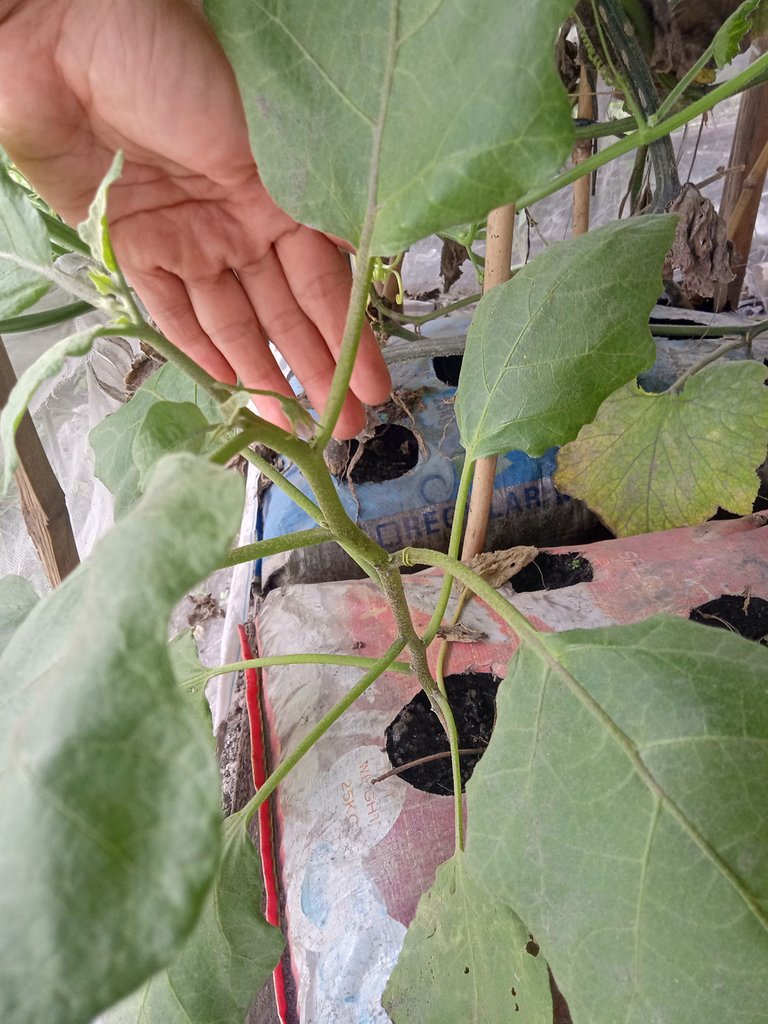 Yesterday, when I checked on them I noticed its purple flower and it really makes me happy. I called my son and let him see the flower too and I told him that it will have fruits soon. We will just continue to wait.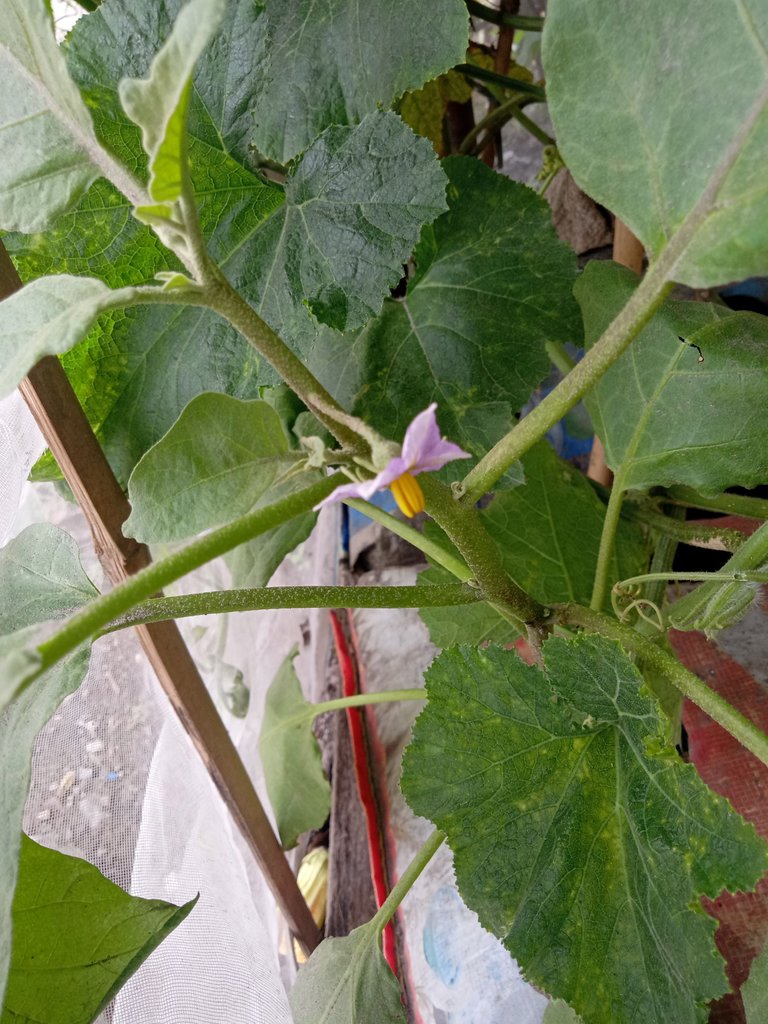 Now its flower have become bigger. I felt more excited. Hopefully it will develop well and become an eggplant soon.
Moringa tree
Last August my husband planted moringa tree in front of our neighbors lot. He asked permission from our neighbor if we could plant some moringa tree in their area so we have something to cook soon if it will grow.
My husband planted four but only two shows good result.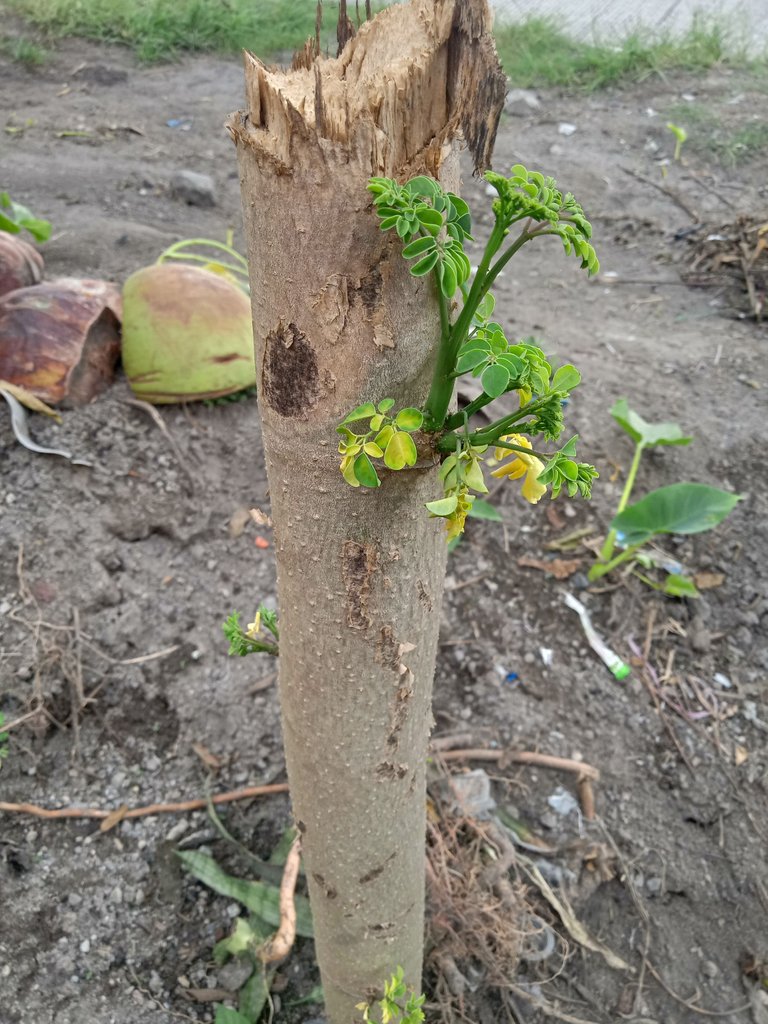 Here is the first one, it has now small leaves and it shows that the plant is really alive. Wow! someday, I can pick its leaves and I can cook it with other vegetables.
Moringa leaves juice is also good as immune system booster. It has a lot of benefits for our body.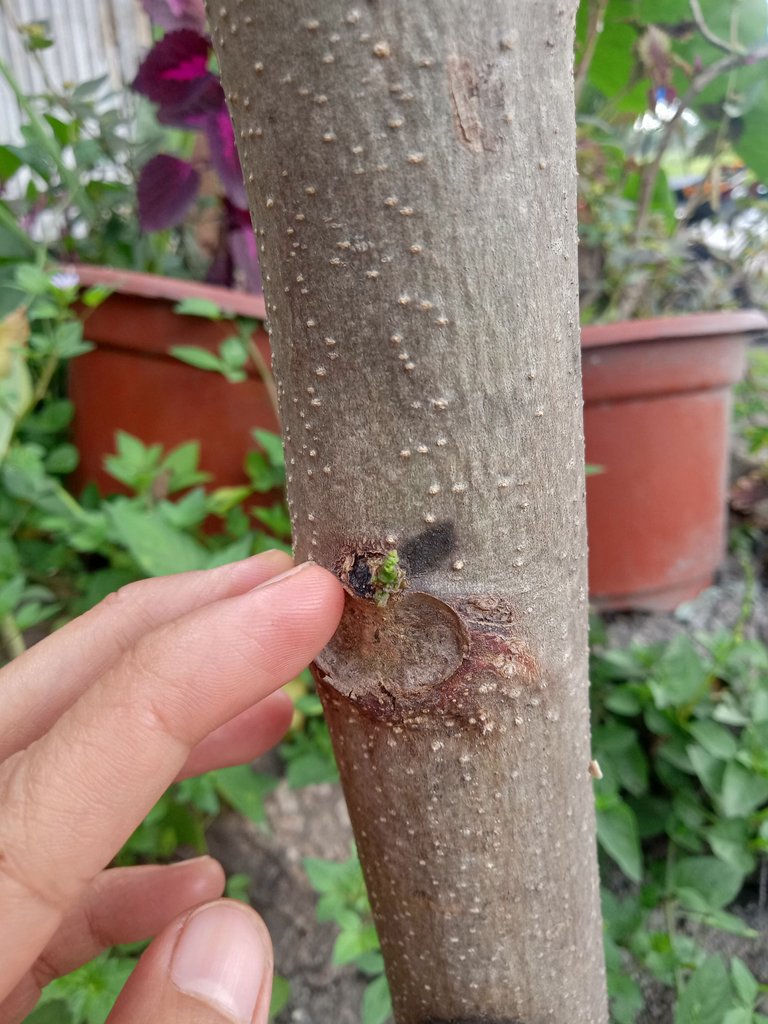 Here is the second one, everytime I water them up, I always looked for a sign that they are alive. It shows very little but it is a good sign that it is alive. I know it will give us more leaves soon.
The other two don't have a good sign yet but again, I won't lost hope. I will continue to water them. Our neighbor is eyeing to it too because for sure all of us will benefit on that.
Pechay
Look at them, look at the pechay planted in the sacks with holes and the pechay planted in the plastic bottle and being hanged. They were planted in the same date but they grows differently.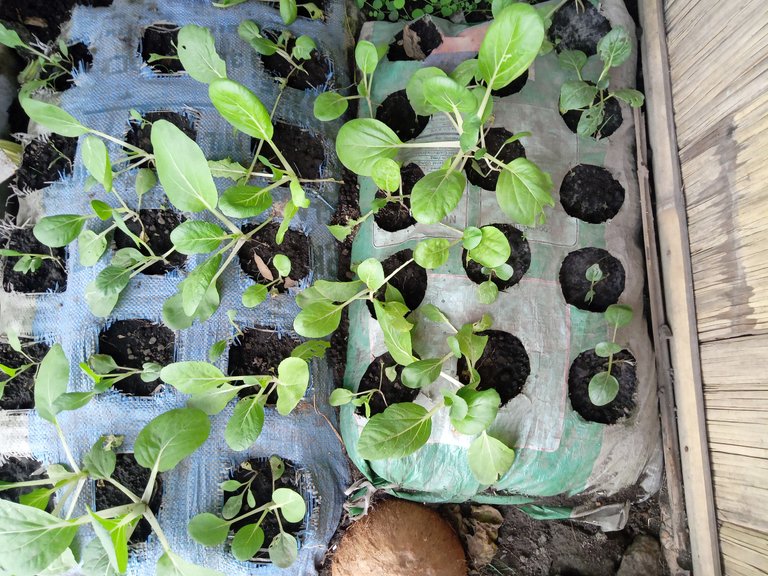 They were thin and looks unhealthy. I felt sad about it but we know the reason why. These pechay didn't get enough sunlight because the squash were covering them.
Plants need enough sunlight to grows well.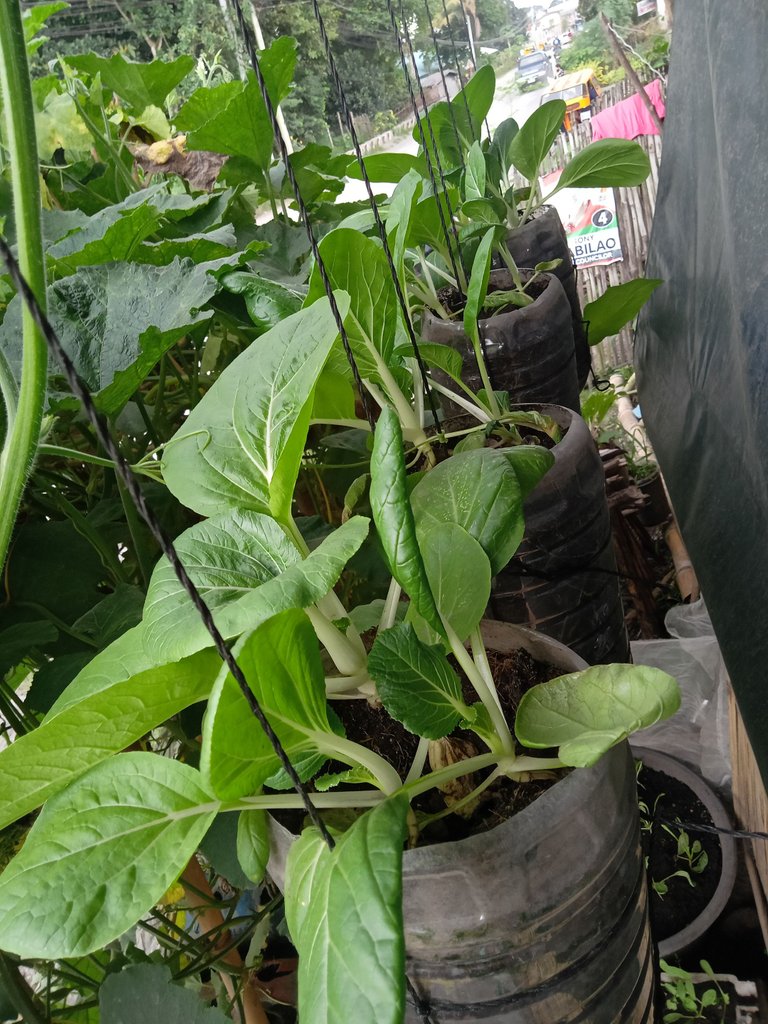 These one looks good and healthy and it seems few days from now they can be harvested. They were hanged, pechay were planted above and eggplants were planted below. The eggplant didn't get enough sunlight too because of the squash.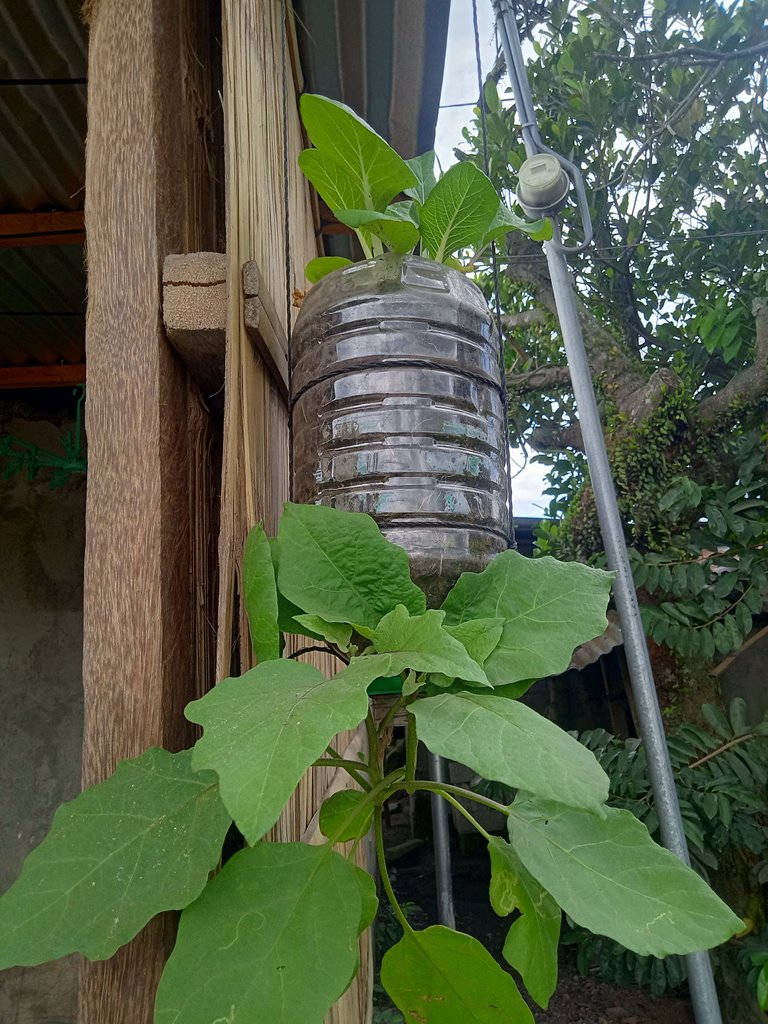 But look with this one, it was hanged too in other side of our house and it can get sunlight in the morning. The eggplants looks healthy as well as the pechay.
Raddish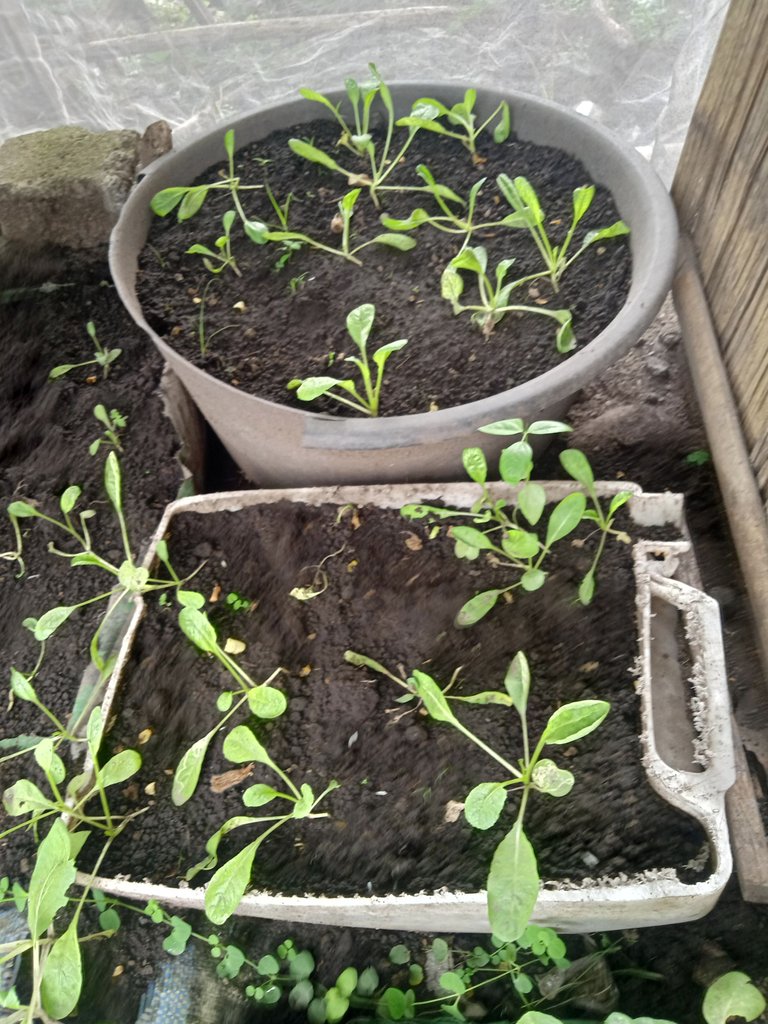 The raddish looks so thin too because it didn't get enough sunlight.
My husband planned to uproot the squash if it won't give good fruits but as we noticed those little squash he have hope and he decided not to remove it now.
Tomatoes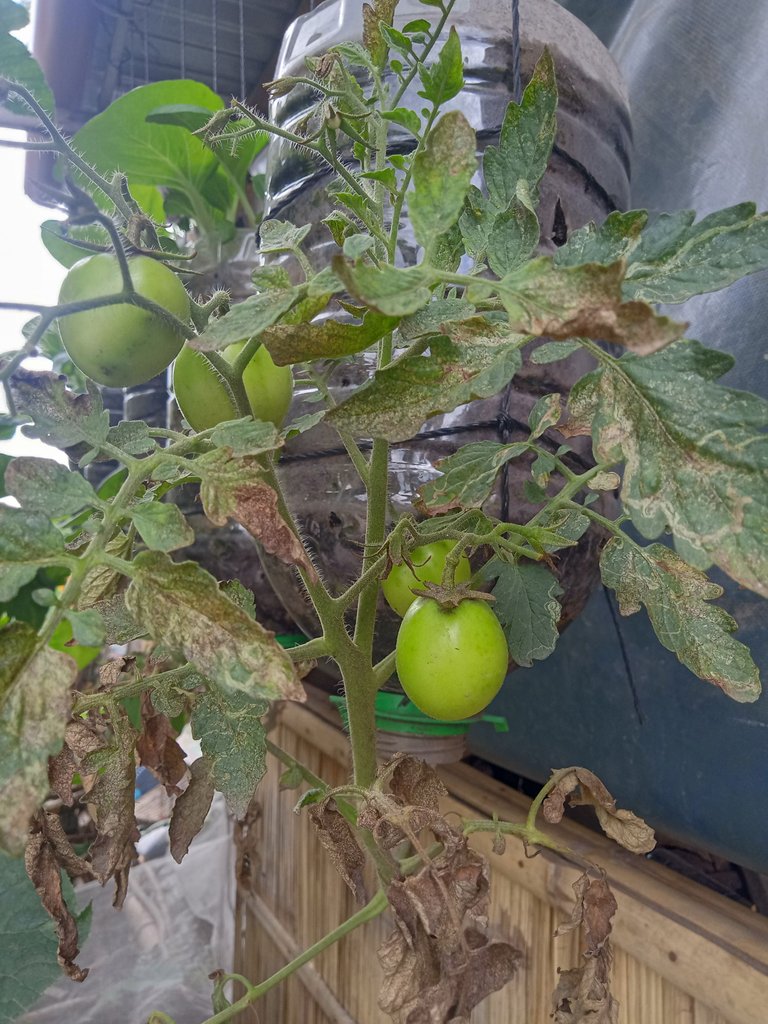 They were planted upside down in the plastic bottle and pechay is above of it.
I am happy because it already bears fruit but I also felt sad upon seeing their leaves get dry. I don't know what happen.
Spring onions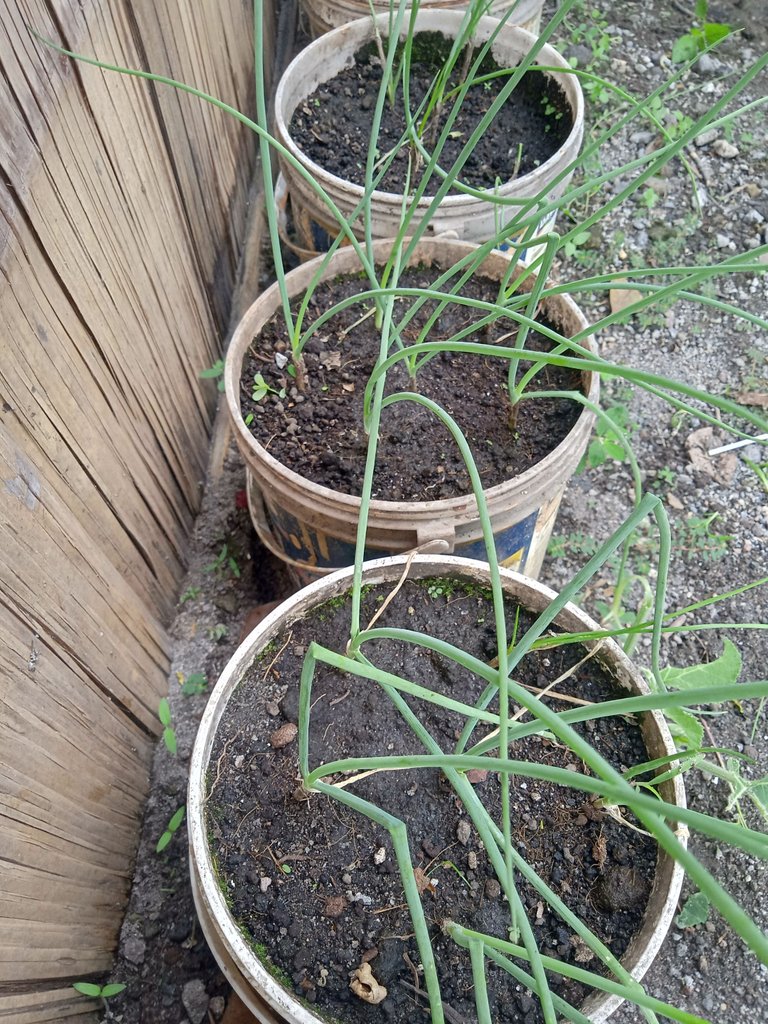 Actually, I am really shy to show this because it looks like I never take care of it. It is so thin. When I replanted it, they were already thin might be because they were so many in one pot. Last time, I just planted 2 spring onions in one pot and this time I planted four to five. They might need a big space or they also really need enough sunlight.
I water them with rice water as a natural fertilizer but it didn't works well.
Any suggestions please?
Hello hive gardeners, what organic or natural fertilizer do you use in your plants? Can you give me an idea? Can you suggest some? I would be happy to know some of it.
Thank you for reading. I hope you enjoy looking at our garden with simple plants.
---
---