The power of papaya leaves juice
November 09, 2022
Every creature has a purpose and even a simple leaf can help cure diseases.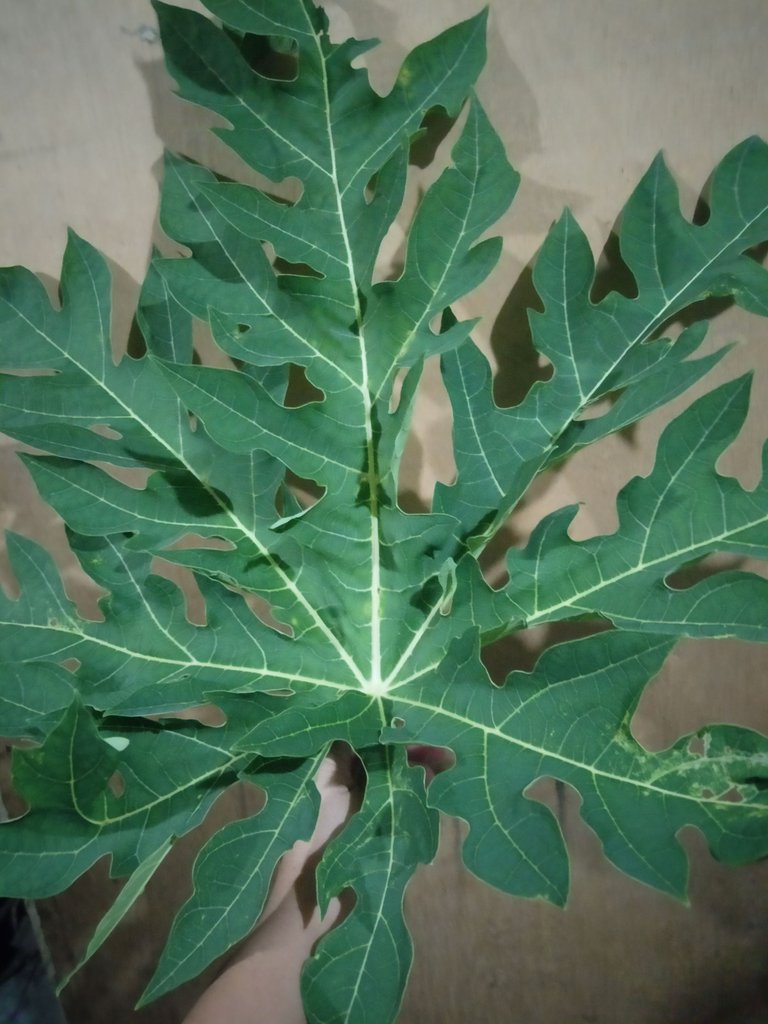 We used to drink herbal medicine than synthetic medicine. We used to try any herbs to help cure our sicknesses. I already share before about Oregano which is good for cold, cough and fever.
This time, I will share to you the power of papaya leaves juice.
I never knew its power, its uses, its benefits before until one of our churchmate introduce it to us as a good antibacterial or antibiotics. He is a vegetarian and are using herbs to help attend different diseases. He is performing cleansing too using fruit juices.
He shared how powerful the papaya leaves juice especially in boosting immune system and help treat symptoms related to dengue fever. I just listened his experiences until we tried to apply what we have learned from him.
Many have said that papaya leaves juice is far better than astma weed (*tawa-tawa) in terms of treating dengue fever. Even we are not diagnosed to have a dengue fever, we used to drink it when we have fever and we don't need to drink synthetic medicine.
Herbal medicine is always our first option as long as we have access to it. We will go to the doctor and take synthetic medicine if symptoms still persists after taking herbs. But most of the times, God shows his love through plants.
Most of our neighbors and classmates of my son already admitted in the hospital after having fever, cold and cough. They took synthetic medicines while my son took herbal medicine like oregano and papaya leaves juice. They go back to school together the following day. They spend money for hospitalization and we just look for a cheaper and most of the time free medicine in our backyard, garden or anywhere around.
DISCLAIMER: I am sharing our own experiences about using herbs as medicine. Please do your own research and herbal effects may vary from person to person. We also use and drink it with faith and prayer that God will use it as an instrument to cure our diseases.
Power of papaya leaves juice
Last Monday, my son got fever after we got home from school. He told me that he wanted to sleep and then I found out his body temperature is quite high.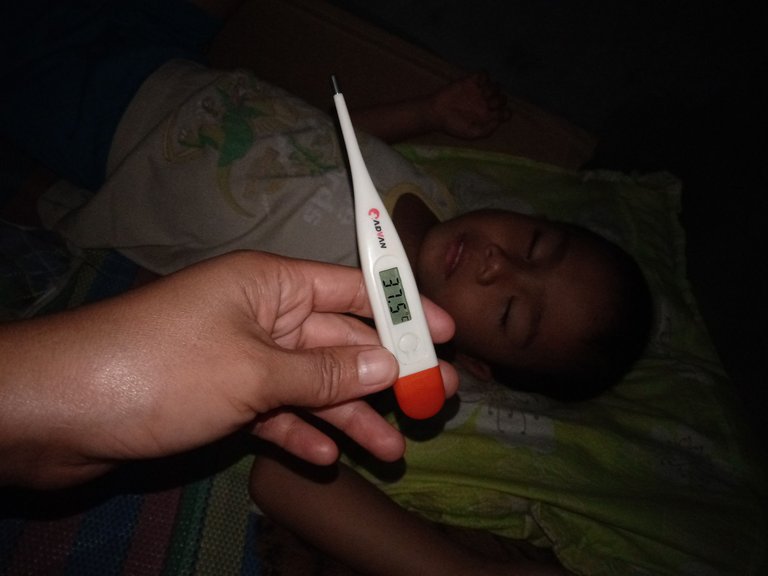 I check his body temperature using thermometer and yes he had a fever. His body temperature is 37.5. I gave him paracetamol as he really needed that time and my husband is not around to get us some herbs. Fortunately, his body temperature got to normal, he played in the afternoon but sadly he had fever again at night.
Dengue is rampant nowadays and we are worried about him. So, my husband find papaya leaves and I make juice out of it.
We are just so happy and thankful that our son used to drink herbal. We don't have any problem in terms of letting him drink herbal juices. In fact, he will help extract the juices from it.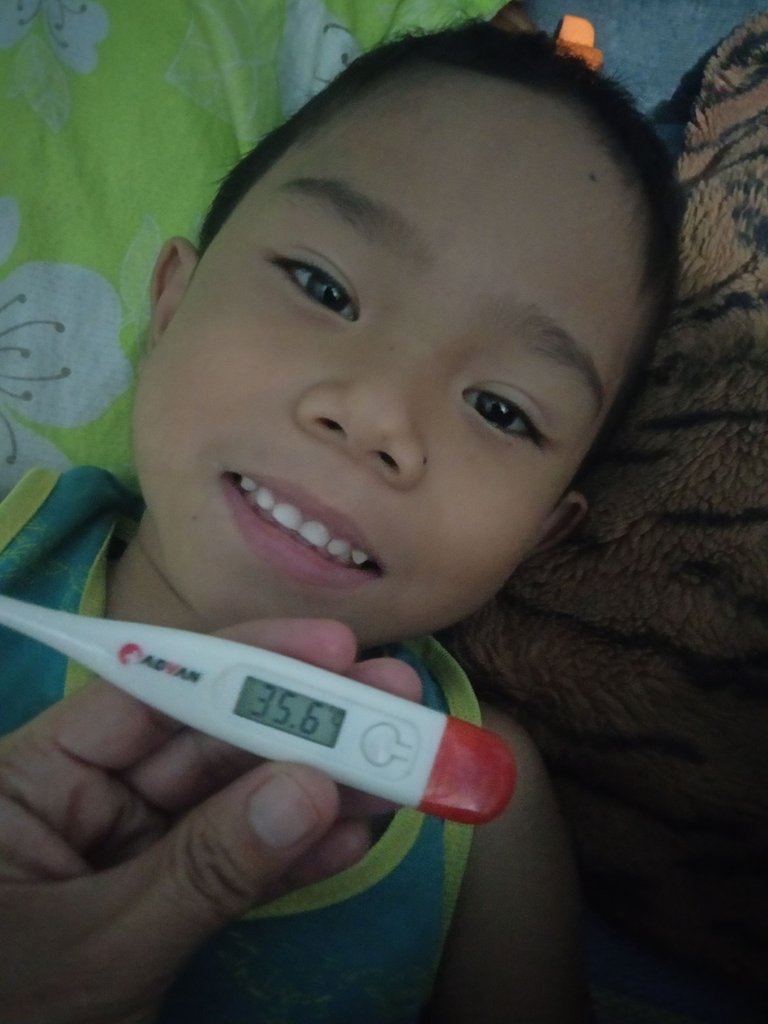 Thank God his body temperature go back to normal again when we wake up early in the morning. We are praying for his full recovery.
How to extract papaya leaves juice?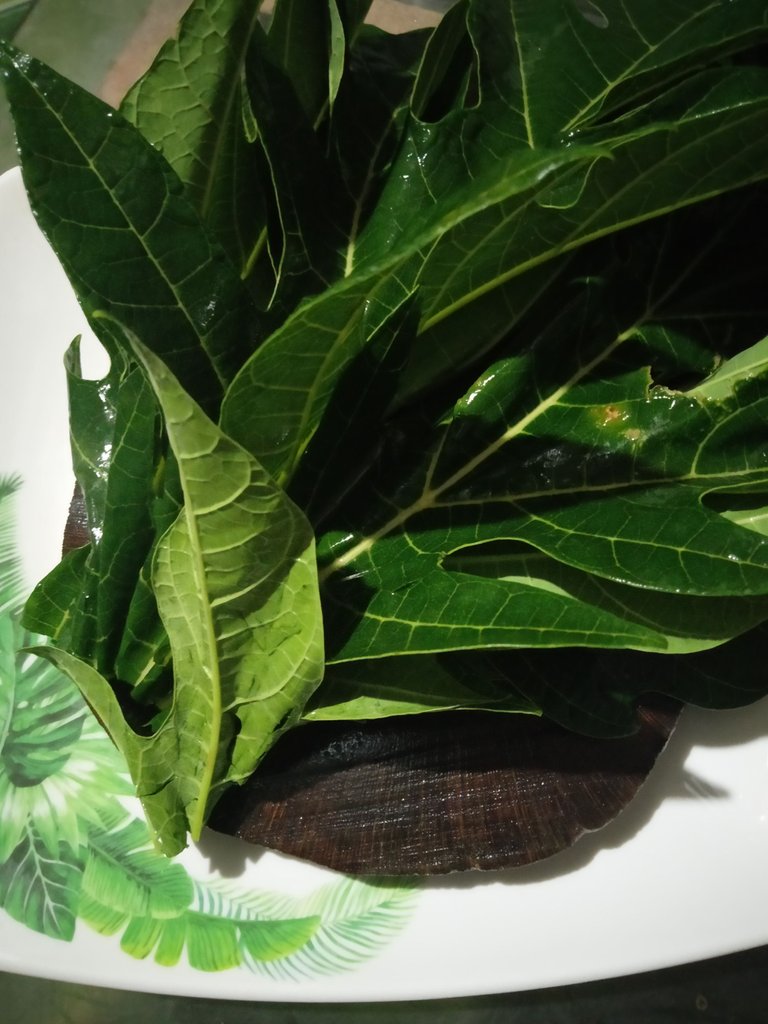 Get atleast one papaya leaf. Check for some insects and wash it well.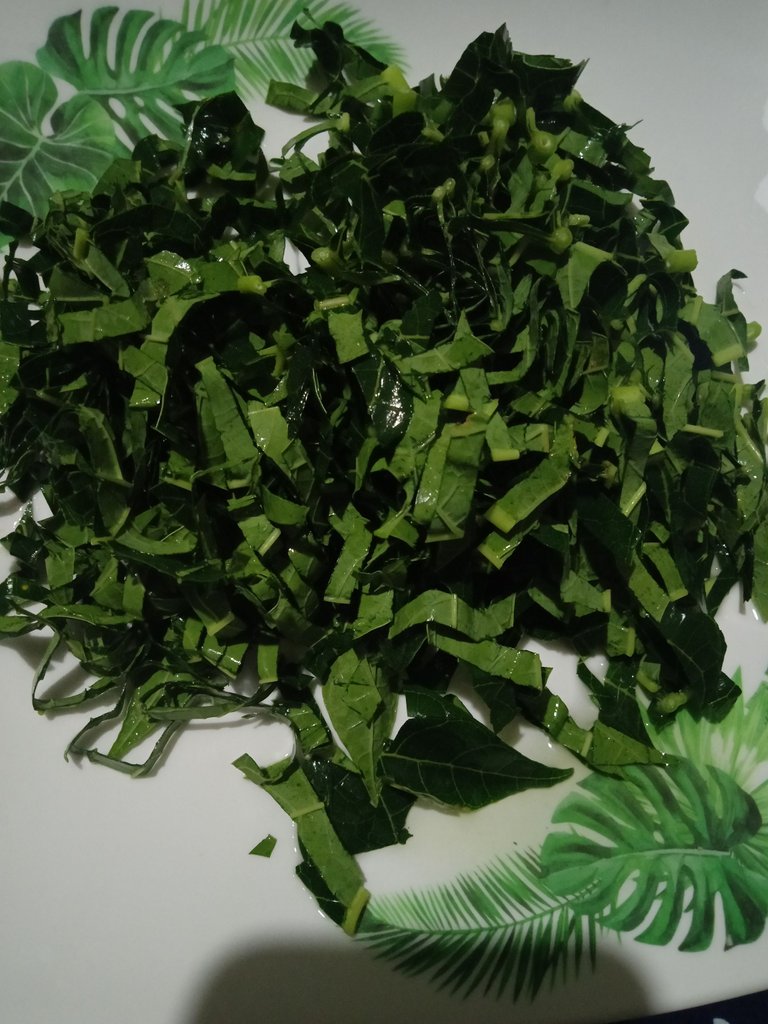 Slice it into small pieces to extract the juice easily.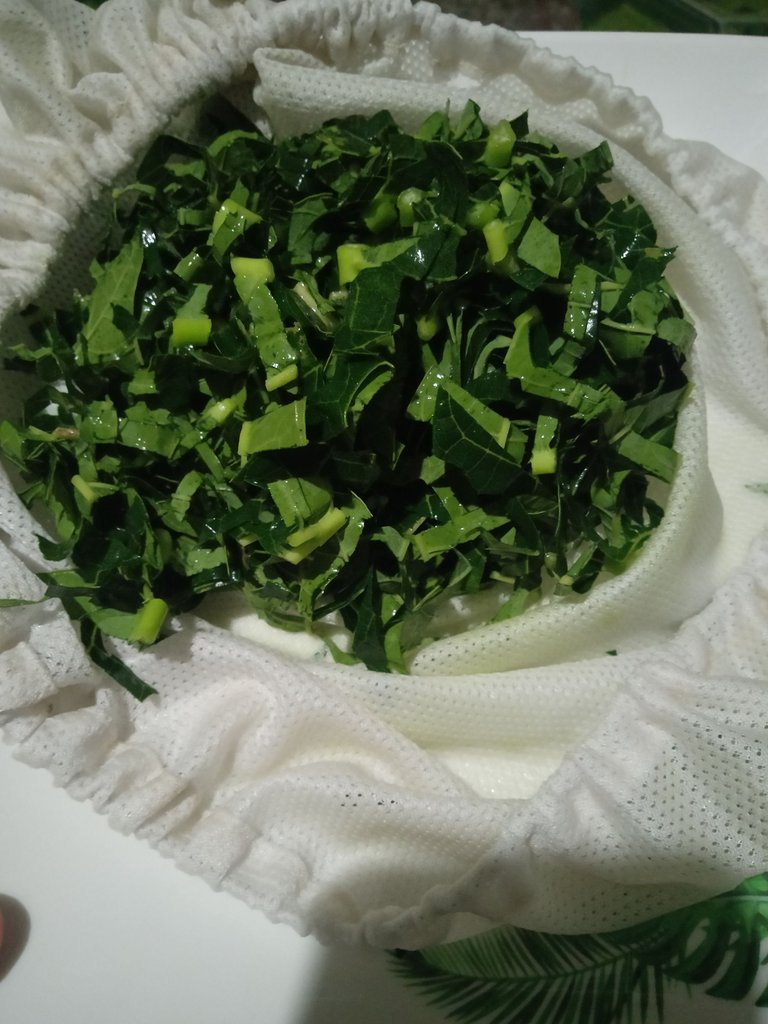 You can use mortar and pestle to extract the juice. But in our case, we don't have mortar and pestle so, I just use cloth like strainer. I use glass or any hard and heavy material to press the leaves.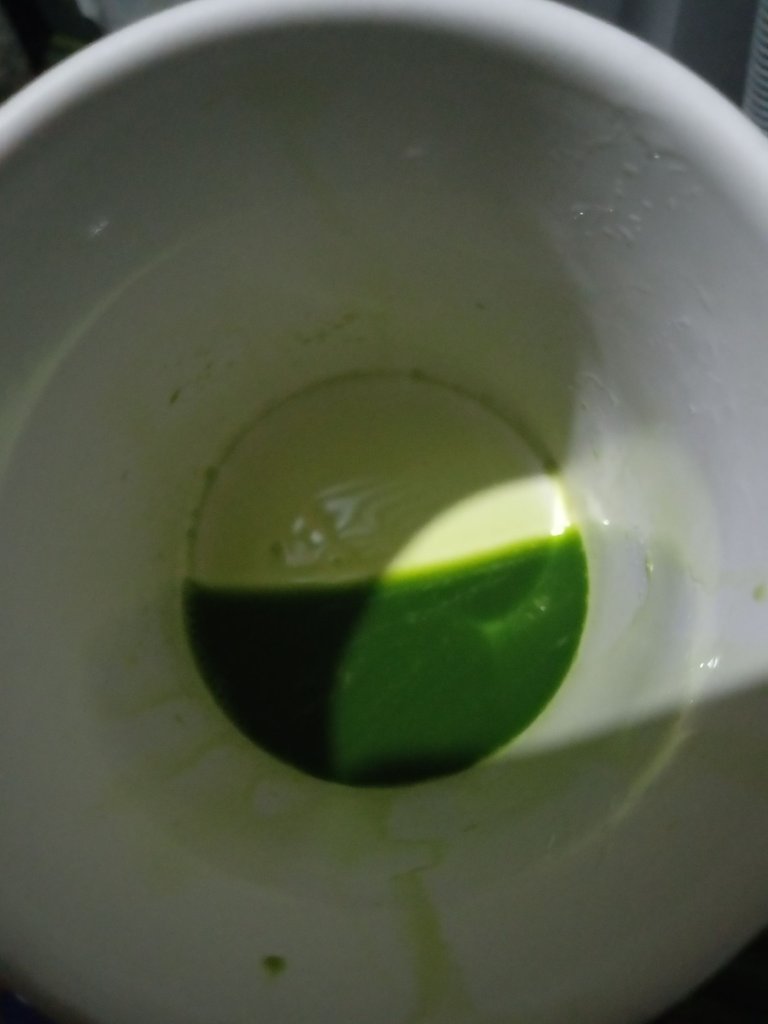 Extract the juices and use strainer to separate juice and leaves.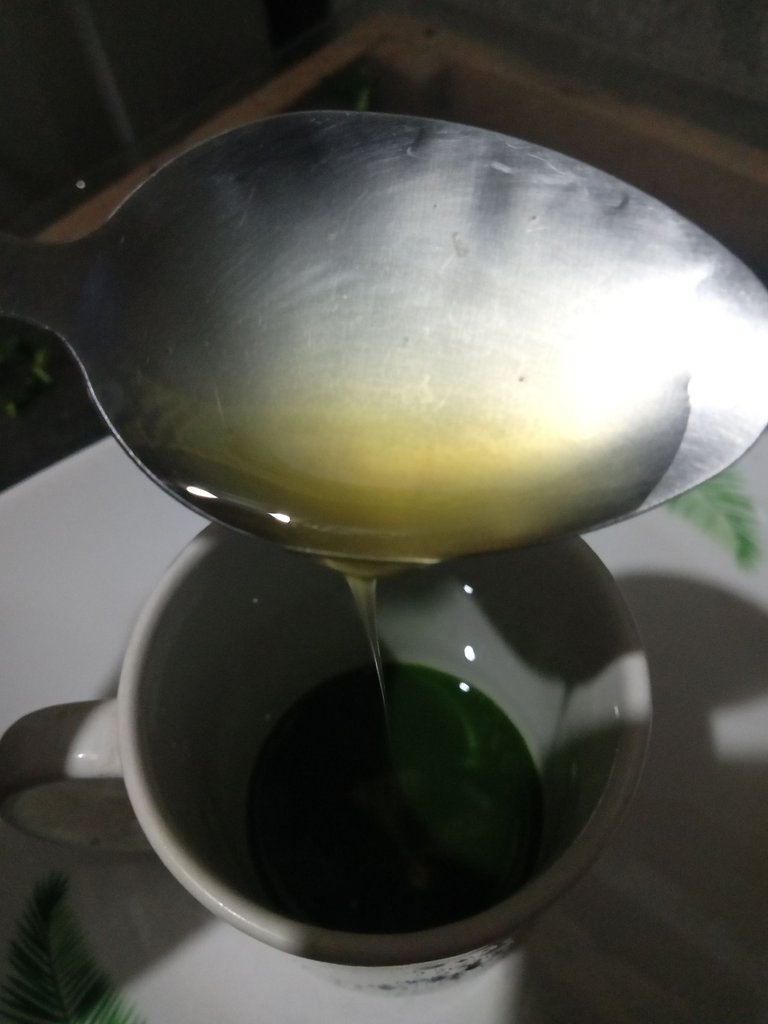 Add some honey as taste neutralizer (optional). We used to mix honey in papaya leaves juice because it has a different taste that you might don't like and having honey in it will change the taste.
It is ready to drink. We can extract about one tablespoon of juice from one papaya leaf.
My son will ask another honey after taking it and I will gladly grant his request.
All photos are mine.
---
Thank you for reading. I hope you learned something from this blog. An upvote is much appreciated if you find this blog helpful. Feel free to share and reblog so many will know the power of papaya leaves juice.
---
---