The blessings of gardening
January 16, 2023
Seeing plants grow is satisfying especially to those who planted and took care of it.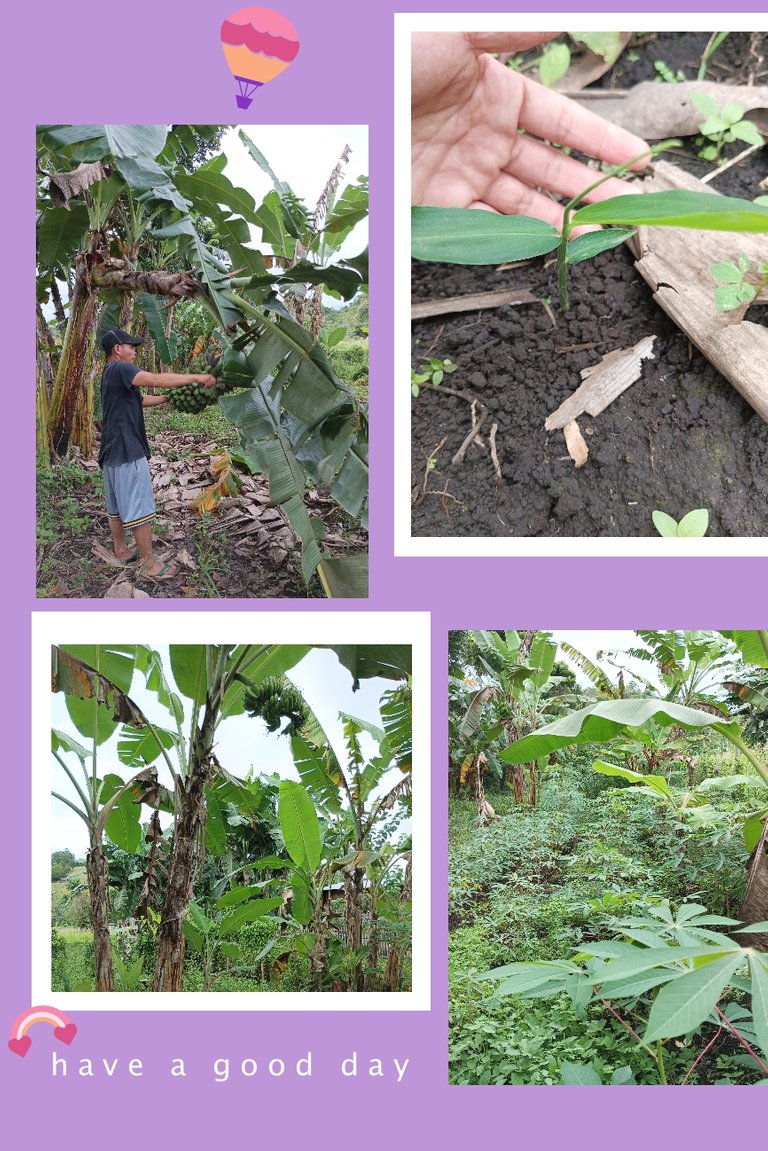 It was one month and one week that we were not able to visit our vacant home lot which we convert to a simple garden for now.
Yesterday, Sunday (January 15) my husband decided that we will visit our garden in the home lot. He even told my son to sleep early in the afternoon, so he would be awake when he comes home in the afternoon from work.
Unlike in our last visit, we had a plenty of time to be there because it was a holiday. If you miss it you can check it out, it was a holiday well spent in the garden. Yesterday we only have an hour to two hours to be there because my husband gets home around 3:30 in the afternoon then we travel going there.
When we reached there, we directly check the plants if all of them grows and still alive.
As we entered the lot, the plants in our garden gladly welcome us.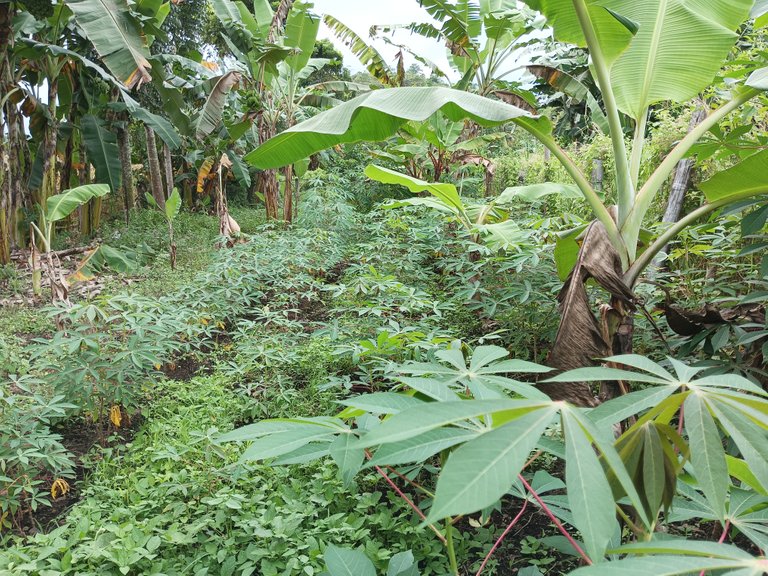 Look at the cassava plant. They look healthy and lively growing. Even though I noticed a lot of weeds in some portion but overall they were good. The bananas looks healthy too.
Some of the bananas bear banana blossoms and we need to remove it for the fruits to grow well.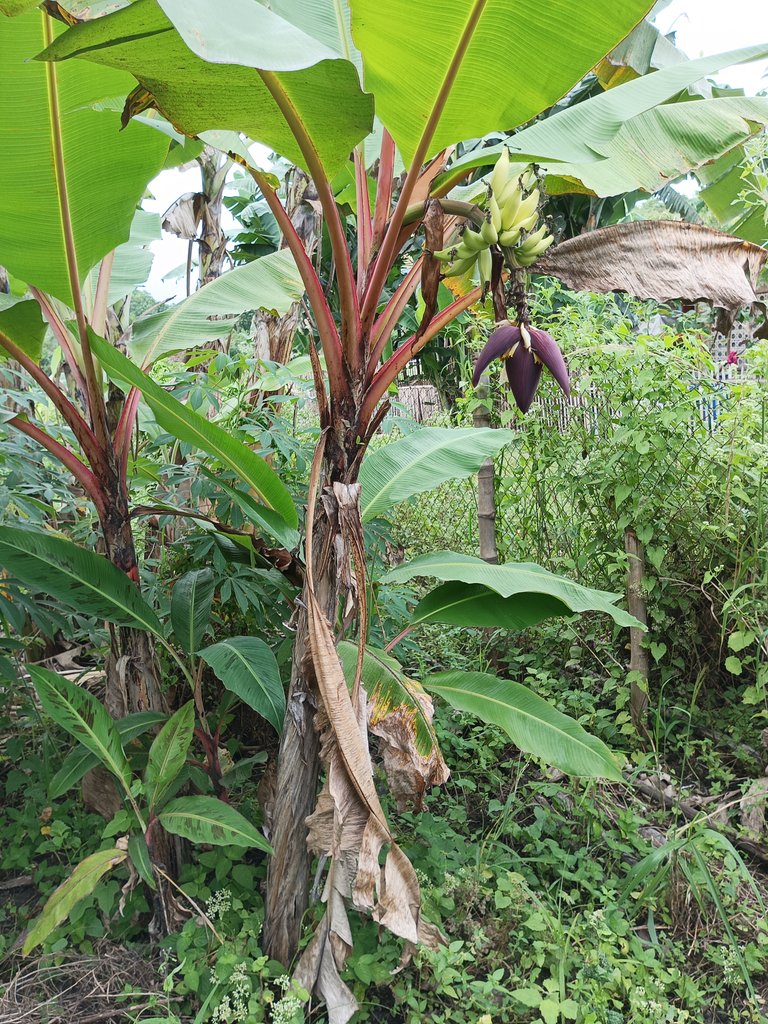 This one have a very little fruits. This banana is amazing because its color turn to yellow even it is not yet fully mature. This made people to call our attention upon seeing them on color yellow as they thought it is already ripe but it is still not.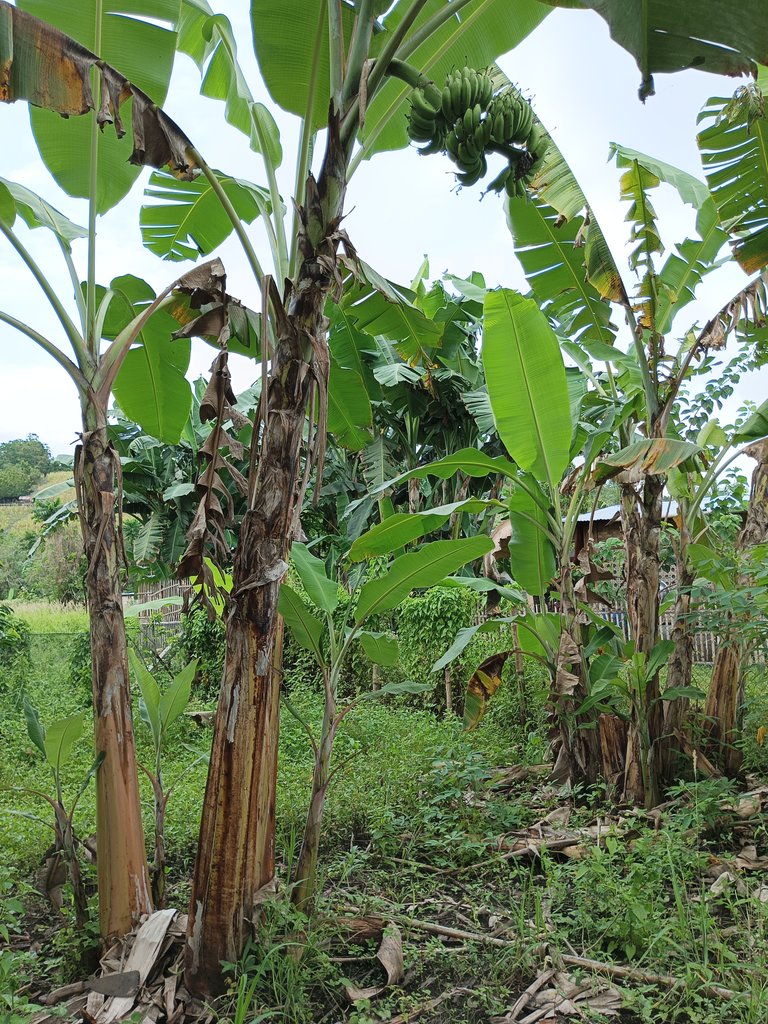 This one is my favorite among all bananas. Locally we call it latundan and this is so very common here in the Philippines. You can eat it directly once it is ripe and this is so sweet. You can also find a lot of it in the market.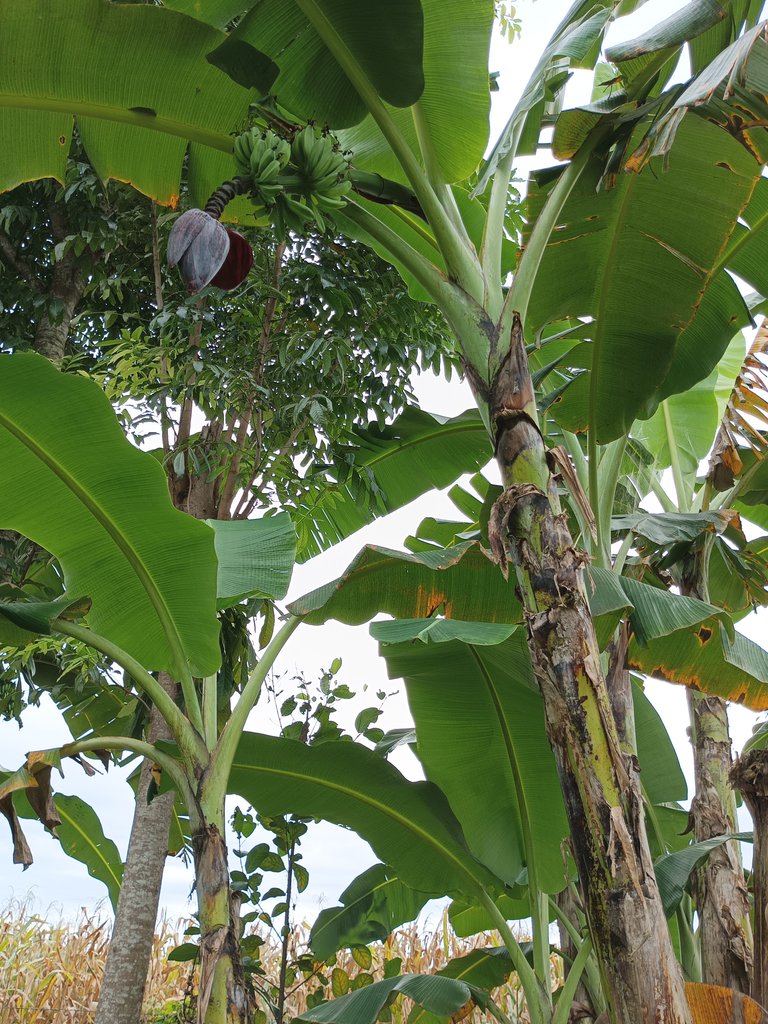 This one is very common too here in the Philippines because this is being used in banana cue and other way of cooking bananas good for merienda. We locally call it saba.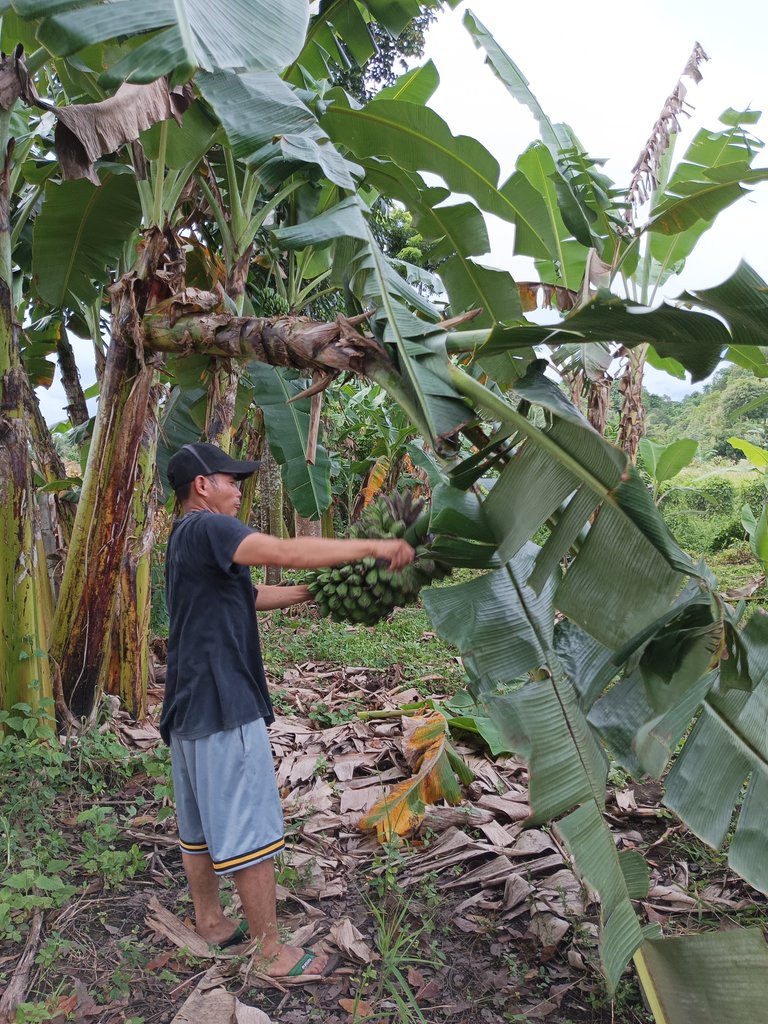 My husband get this even it is not yet fully mature because for sure it will take month or months again before we can go back there. So better to get it now or lost it, lol. Days or week it will become ripe and we can eat it purely or we can cook it too. We are so happy having it in the garden as everytime we visit there, we really have something to bring going home.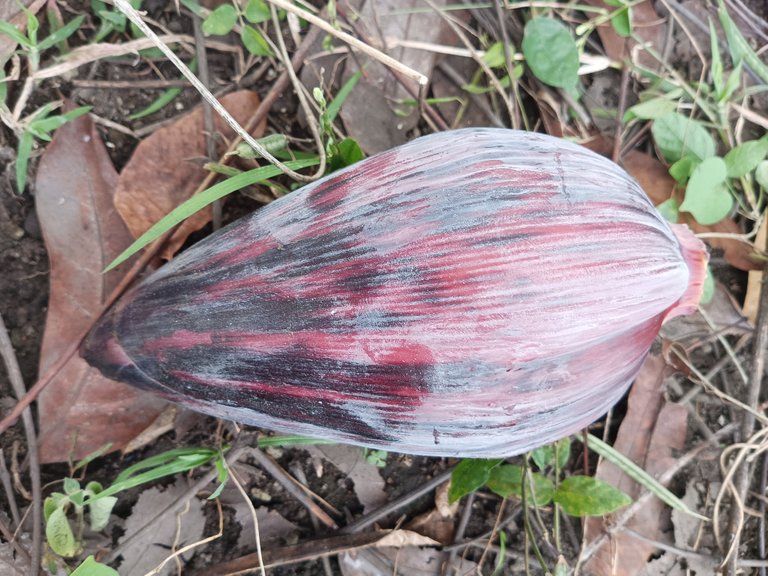 Since we get some banana blossoms, I will bring it home because I can make a banana blossoms patty out of it or any other menu using banana blossoms.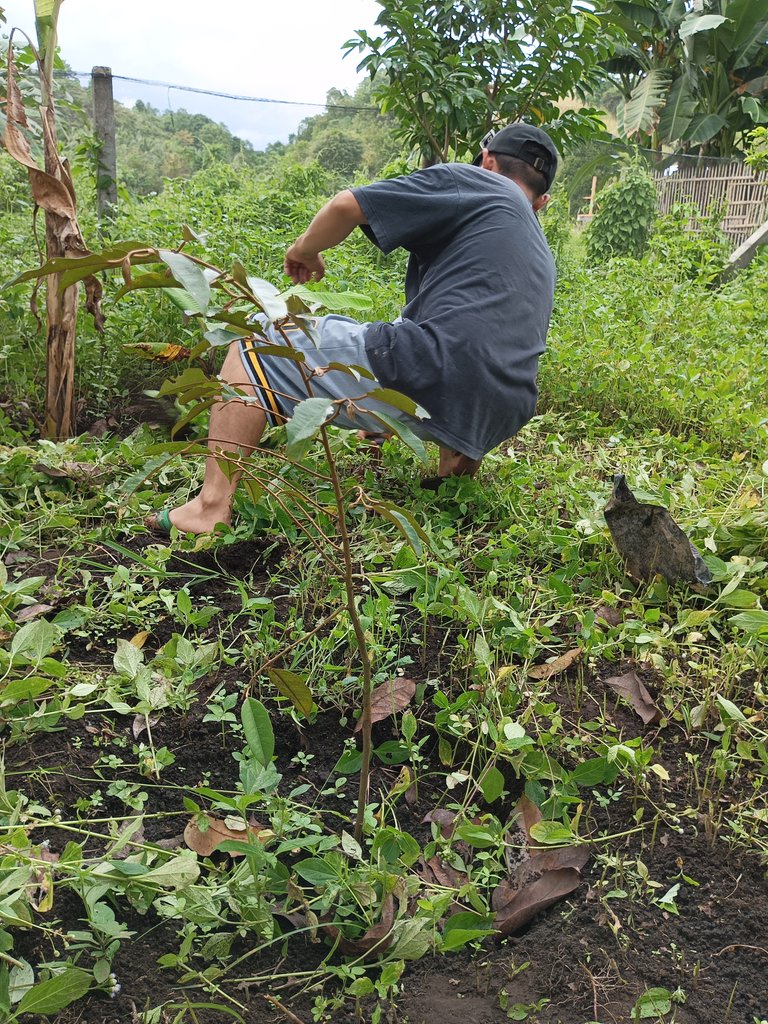 My husband then cut some of the weeds who grows a little bit higher. He first clean the surroundings around the fruit trees he planted last December 08 of last year.
While me, uprooted those weeds around the fruit trees.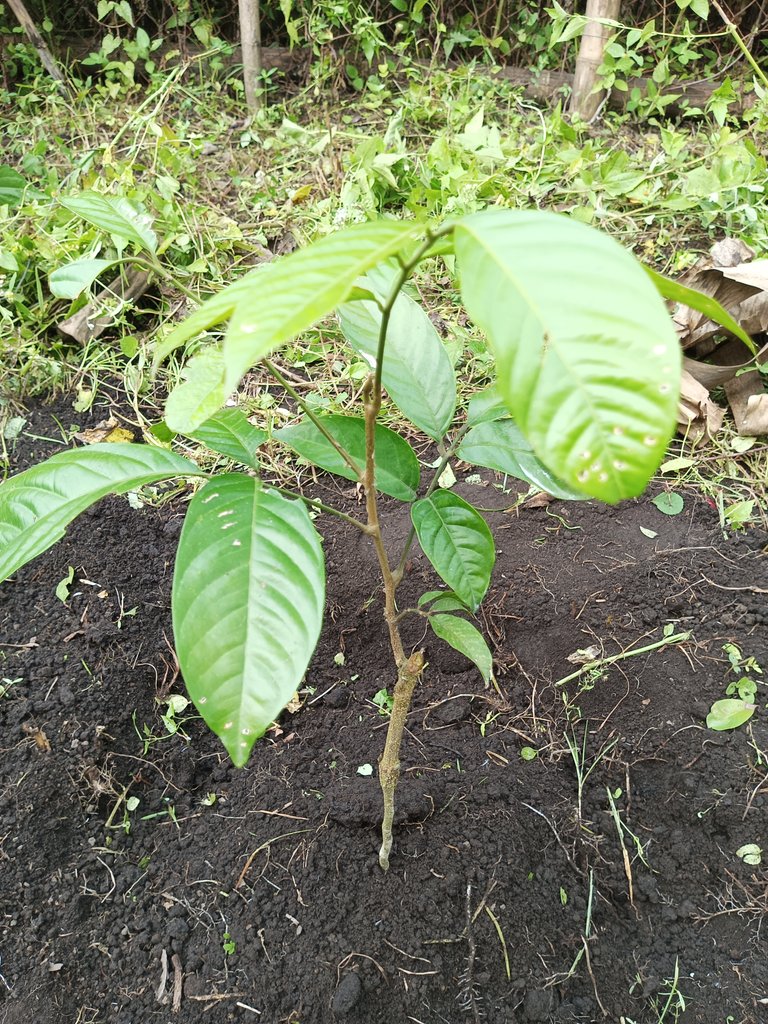 Here is our lansones now. It looks healthy right?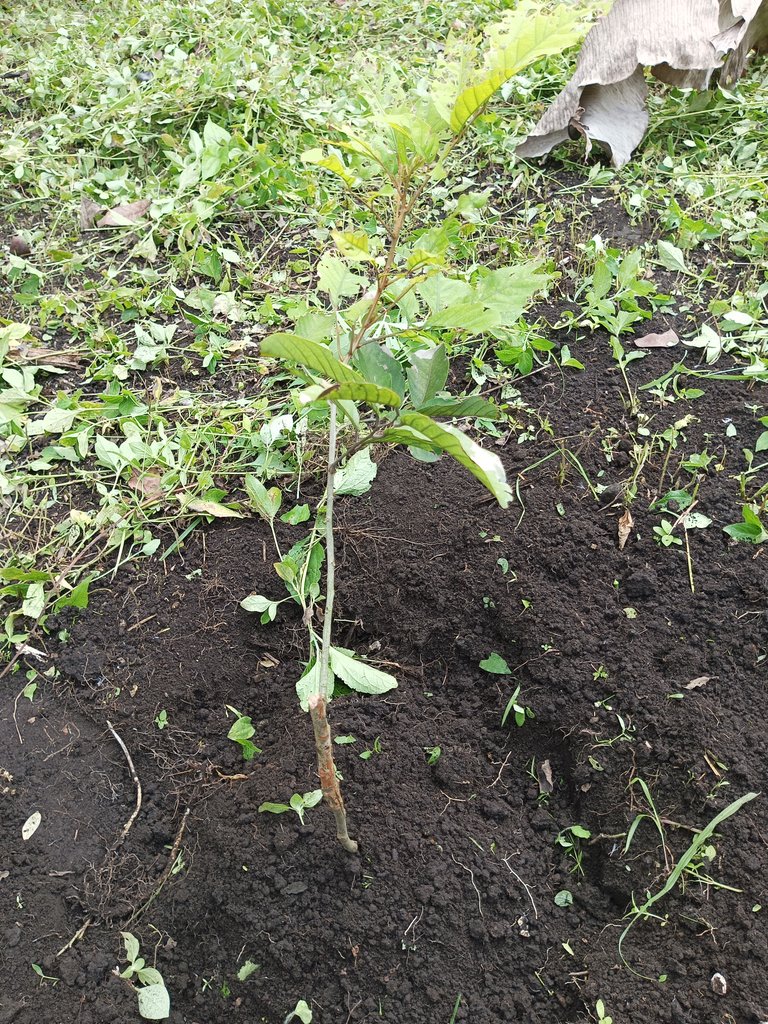 We are glad that the rambutan grows well too.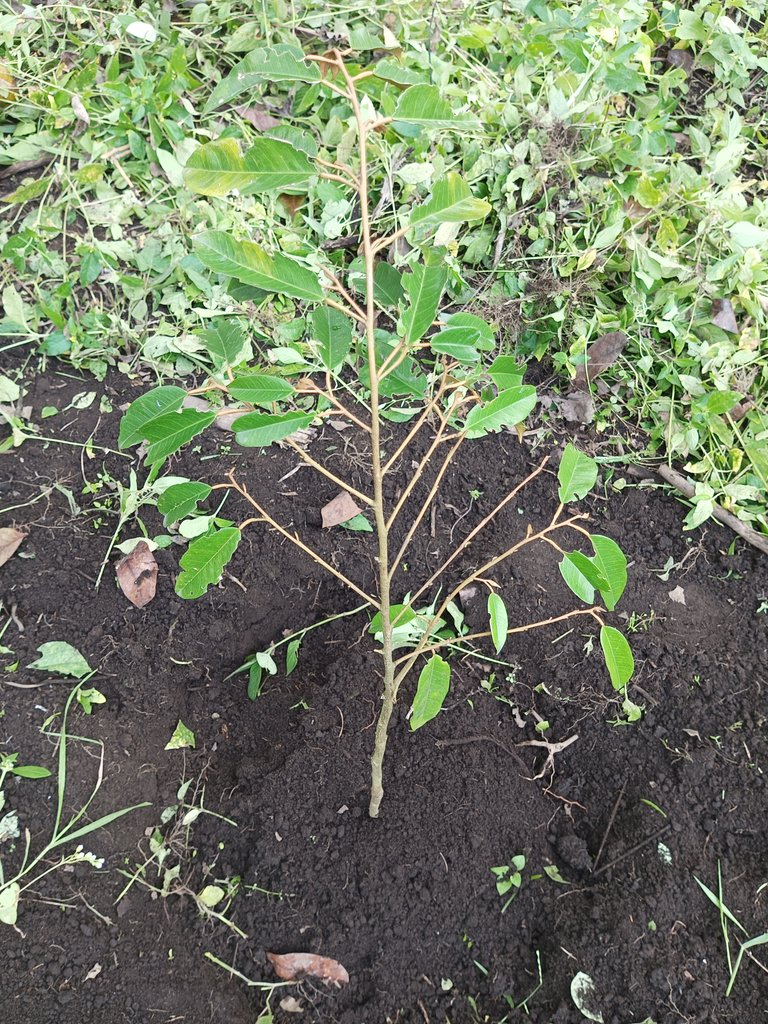 The durian is growing good too and we are happy that they are all alive.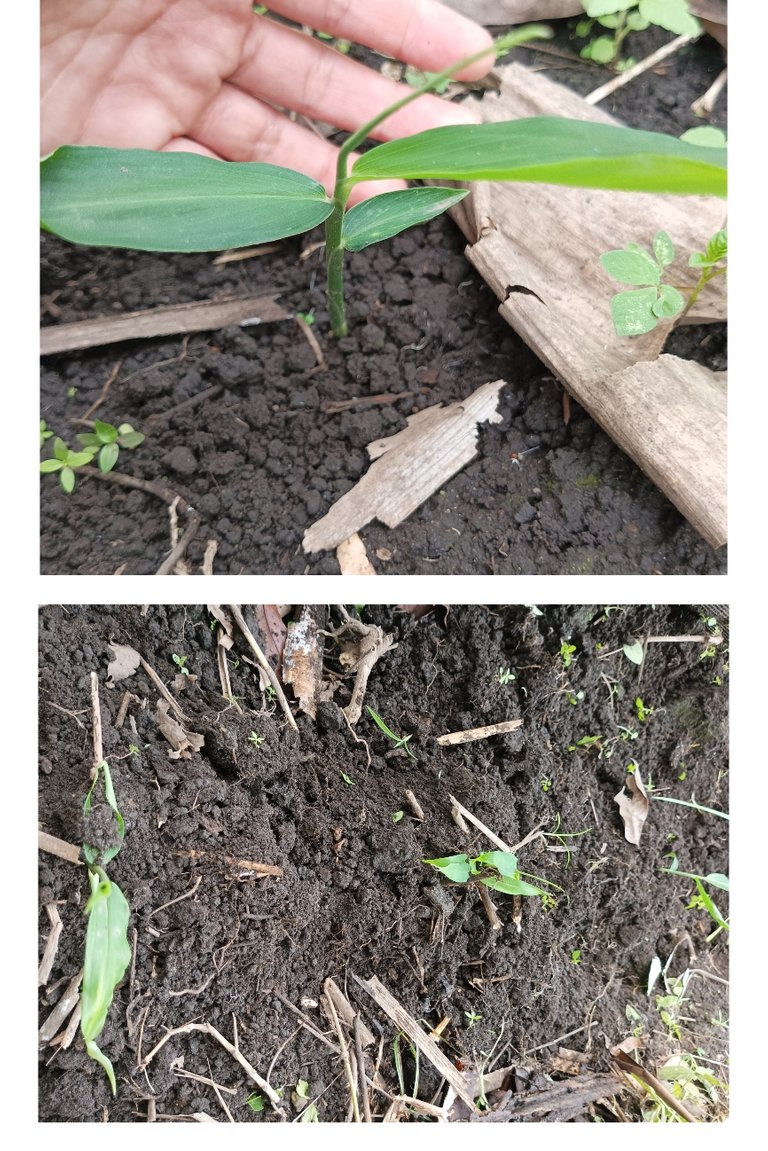 When I went to the other side, I am so happy to see that the ginger I planted last month now grows gracefully. It is just a ginger in the kitchen that looks so old and I just bring it in the garden and tried to plant it. Seeing it grows made me so happy and hopefully it will continue to grow.
They are just three ginger and I also unweeded them.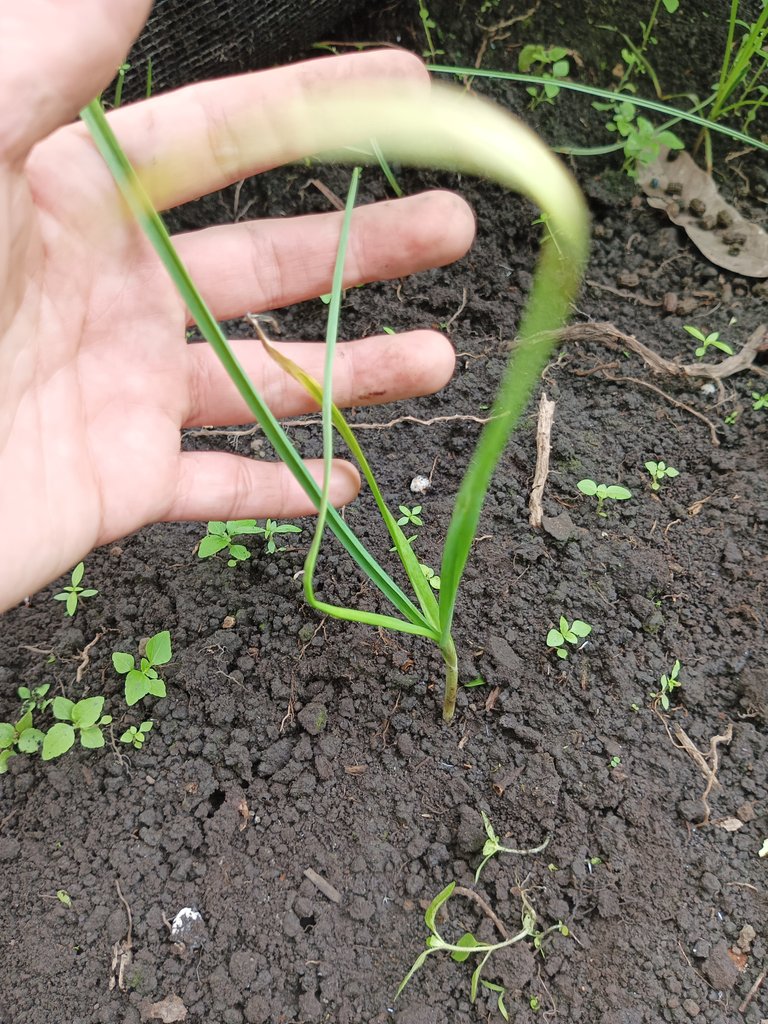 I also never expect that the one garlic I planted grows. I am even unsure if it is garlic because I almost uproot it with the other weeds but gladly I remember that I planted it straight with the ginger.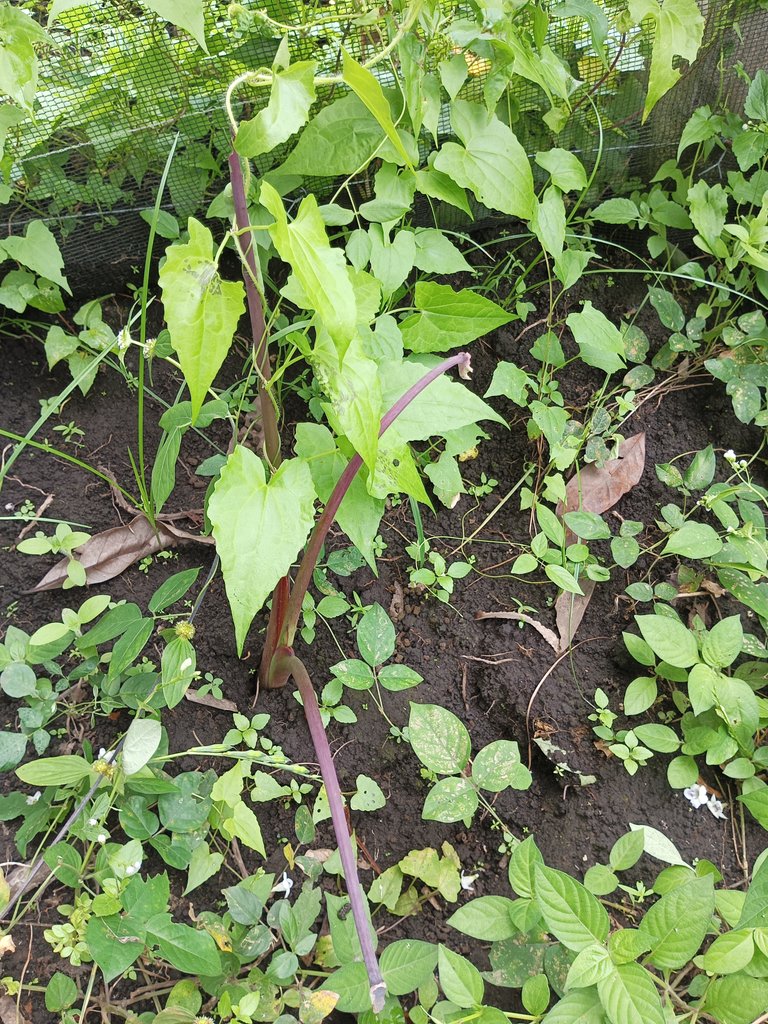 I then found this poor taro whose leaves are all gone and the weeds covered it.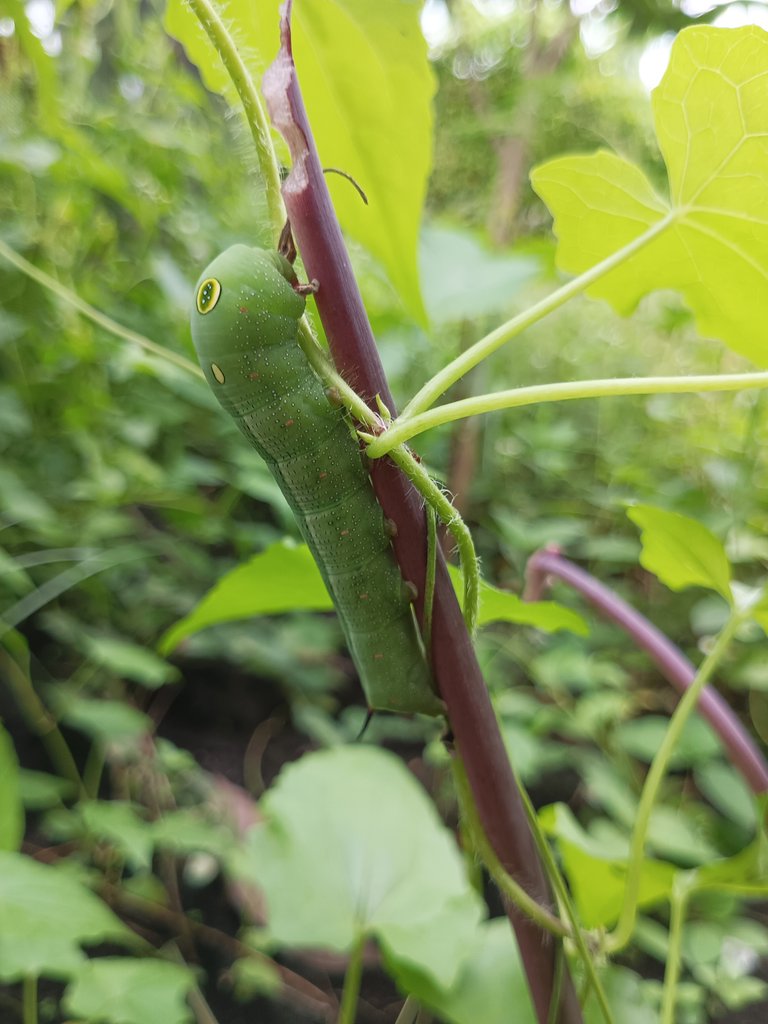 As I checked on it, I saw this caterpillar enjoying the trunk as the leaves are all gone. This caterpillar really loves the leaves of taro.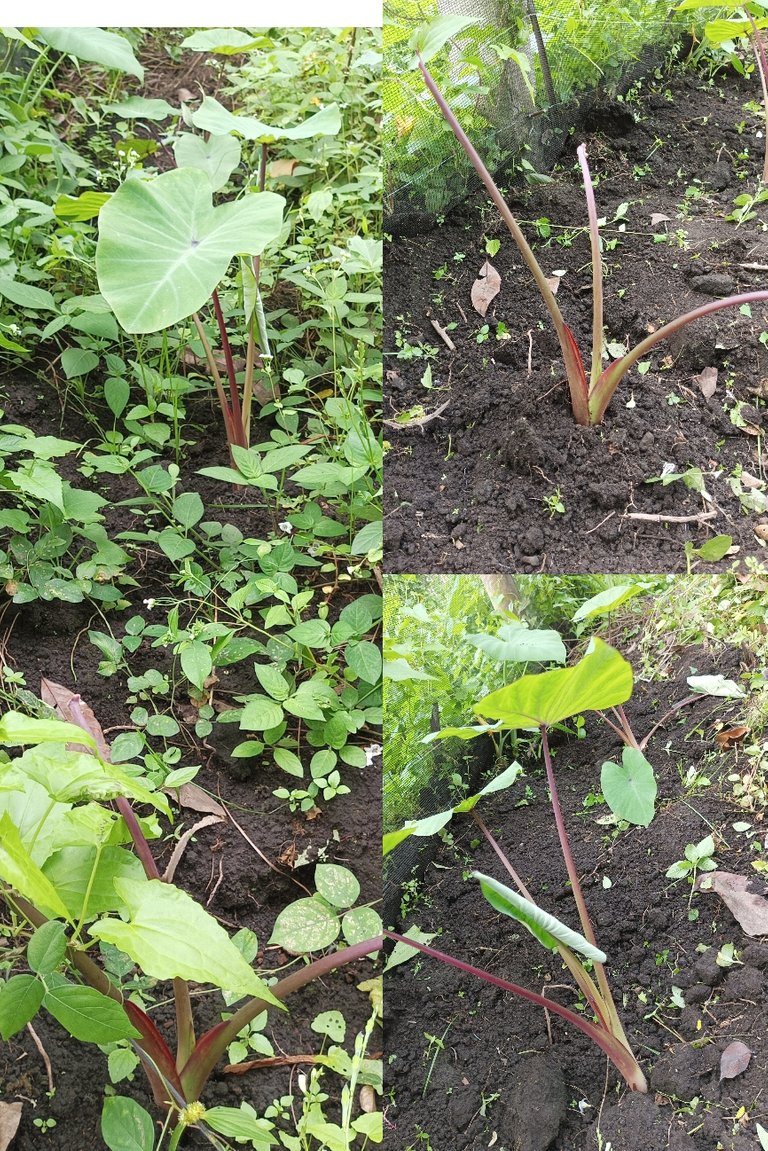 I then uproot the weeds and it make the taro looks so happy again as they were free from weeds.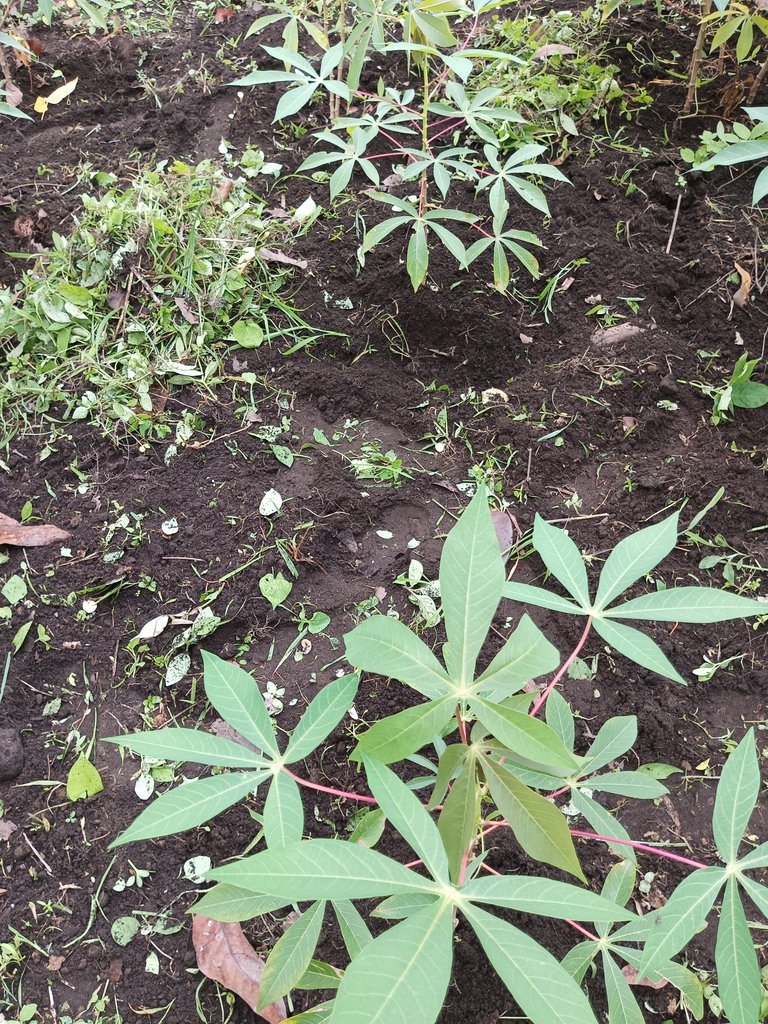 I also unweeded some portion of the cassava plant that has a lot of weeds.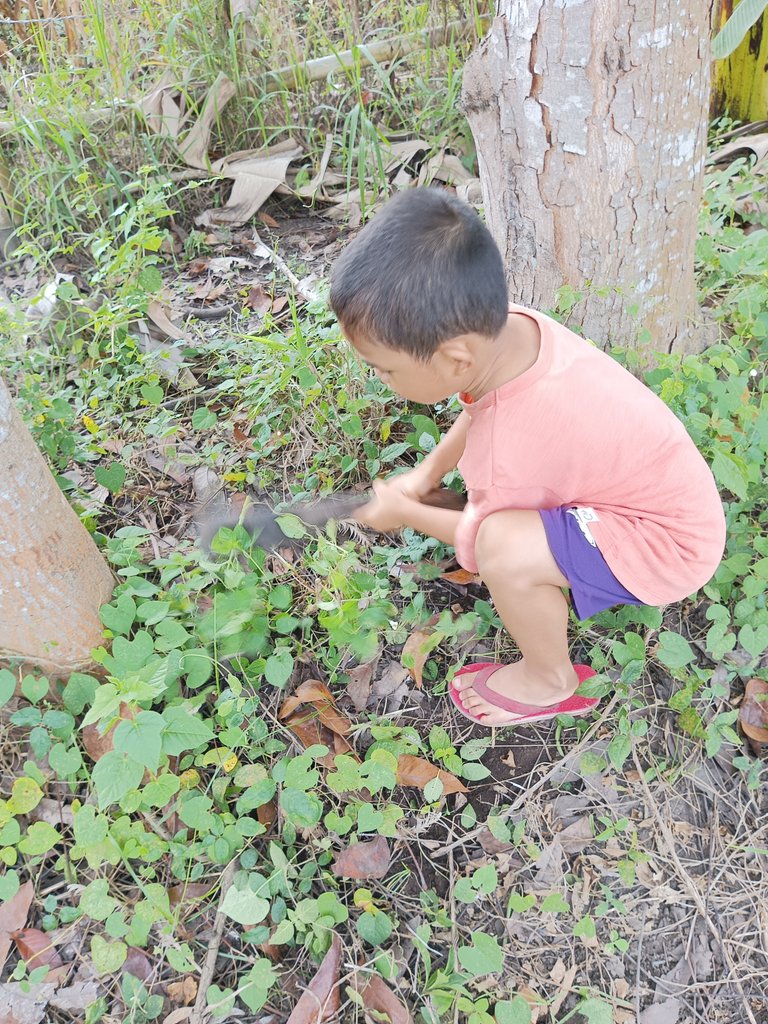 Our son can't just stay and wait for us and he also wanted to do something. Look what he did. He wanted to uproot those weeds near the tree. I then get the tool from him so I can use it in cleaning the plants.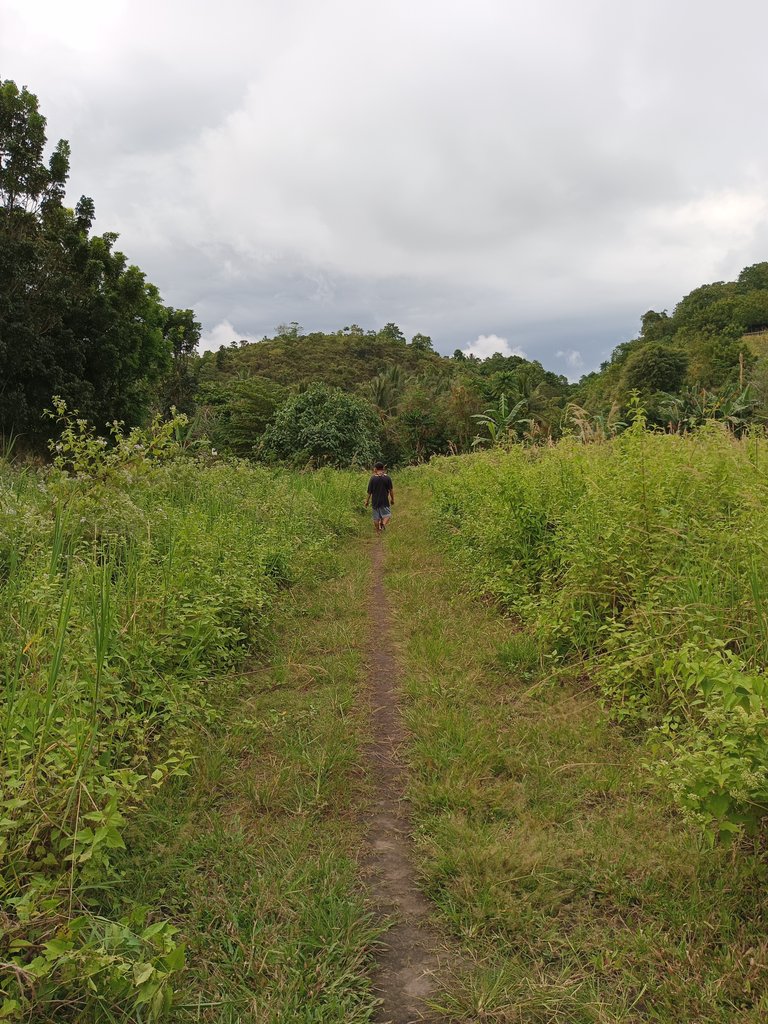 We then visited to my husband's workmate who live just near to our lot because he want to borrow a hole digger. We just walked going to them.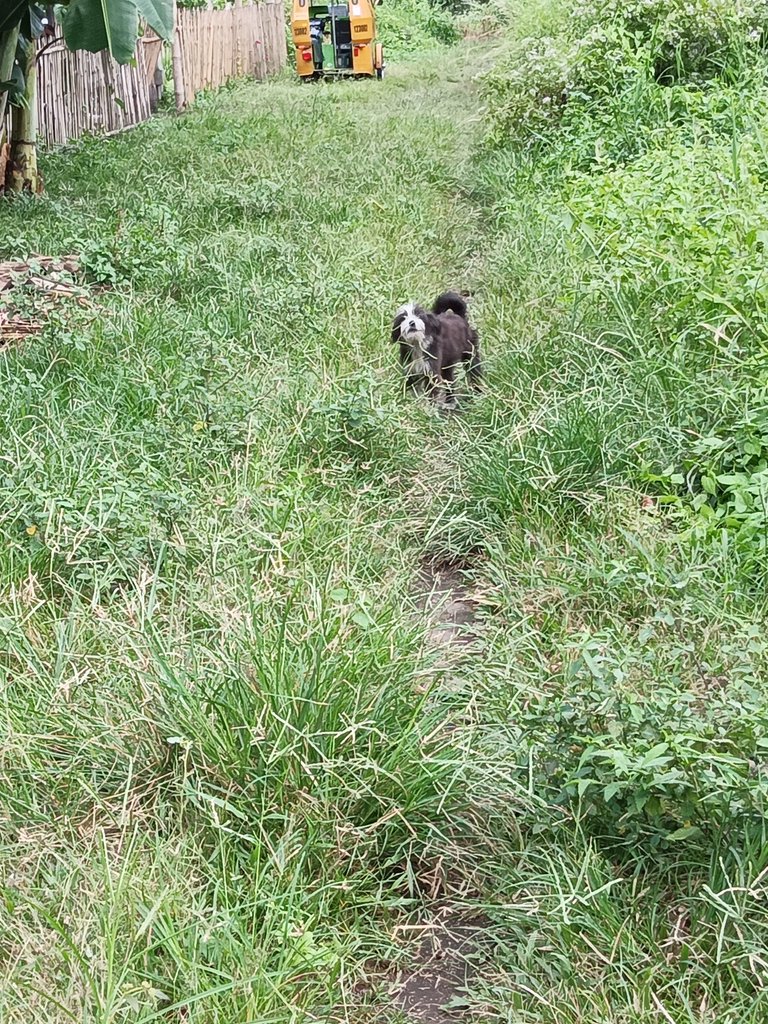 I became a little bit afraid as this cute dog chase us while walking.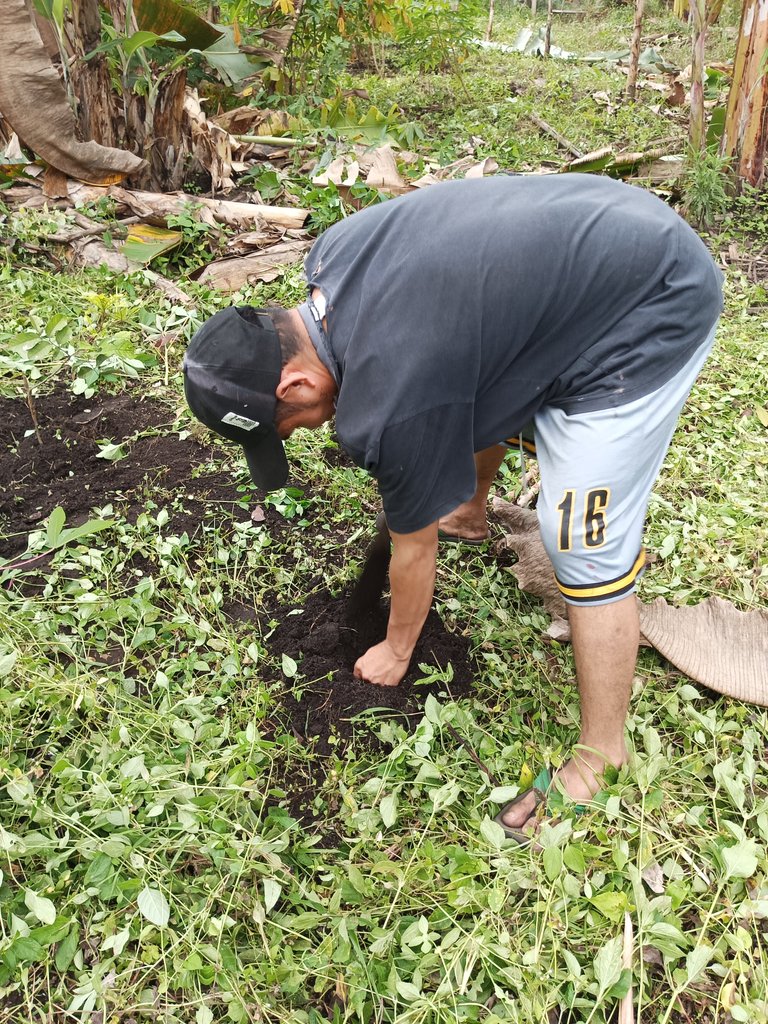 His workmate then gave him one cassava tree and he said it is a white cassava. So my husband then planted it in our lot. This is something we need to check again in the next visit.
---
That's a blessed afternoon for us. We were able to exercise for an hour while cleaning the plants in our garden. We are also blessed having banana and banana blossom to bring home. Being in the garden is relaxing too as we can inhale fresh air from plants around.
We went home with some harvest in our simple garden.
---
Let's keep planting, take care of it and soon we will reap what we have planted.
Thank you so much for reading. Thank you for your support and I hope to see you again in my next gardening update. Keep safe.
---
---