Simple bonding at ESMA restaurant and bakeshop
When someone close to you invites you to a restaurant, go and for sure you will be full.😀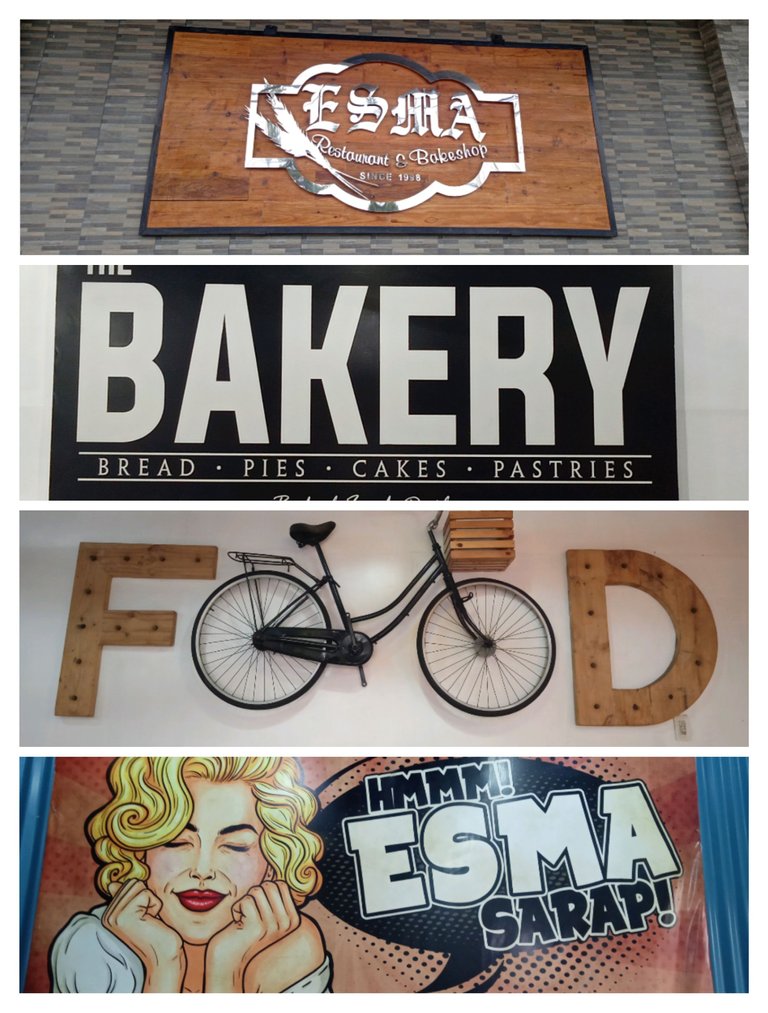 Last Saturday, we attended women's fellowship. We were done early, so we went home early too. Some members of our group rode a tricycle and other rode a motorcycle.
While we are traveling home, our godmother with his husband who ride in the motorcycle overtake us and she shouted proceed to ESMA. We didn't clearly heard it because we are traveling. But when we reached the intersection, we are about to go straight going home but the daughter of our god mother who rode in our tricycle told us to go directly to esma because her mother called her saying that we go straight to ESMA. So, my husband turn to the direction of ESMA as well as my sister in law who rode a motorcycle next to us.
When we reached ESMA, our godmother was really there, waiting for us and count us all so she know what or how many to order.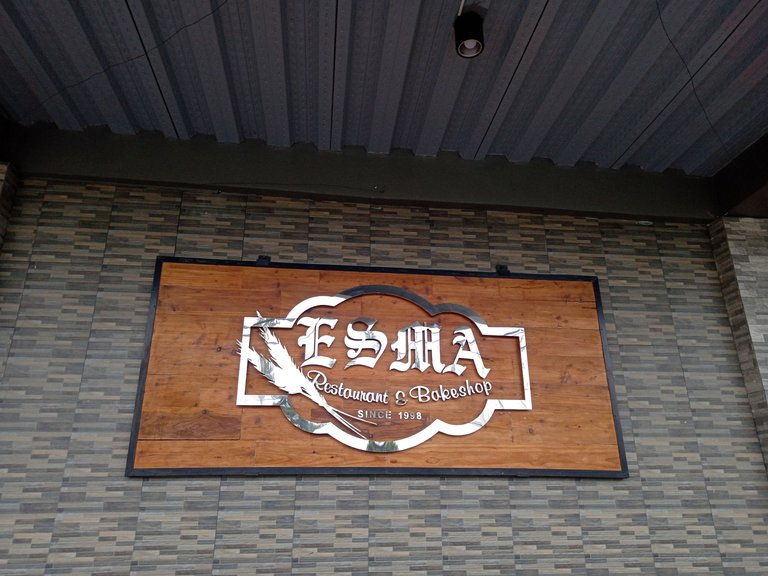 ESMA is a restaurant and bakeshop. It is one among the oldest and known bakeshop in town. They also accept orders and catering services.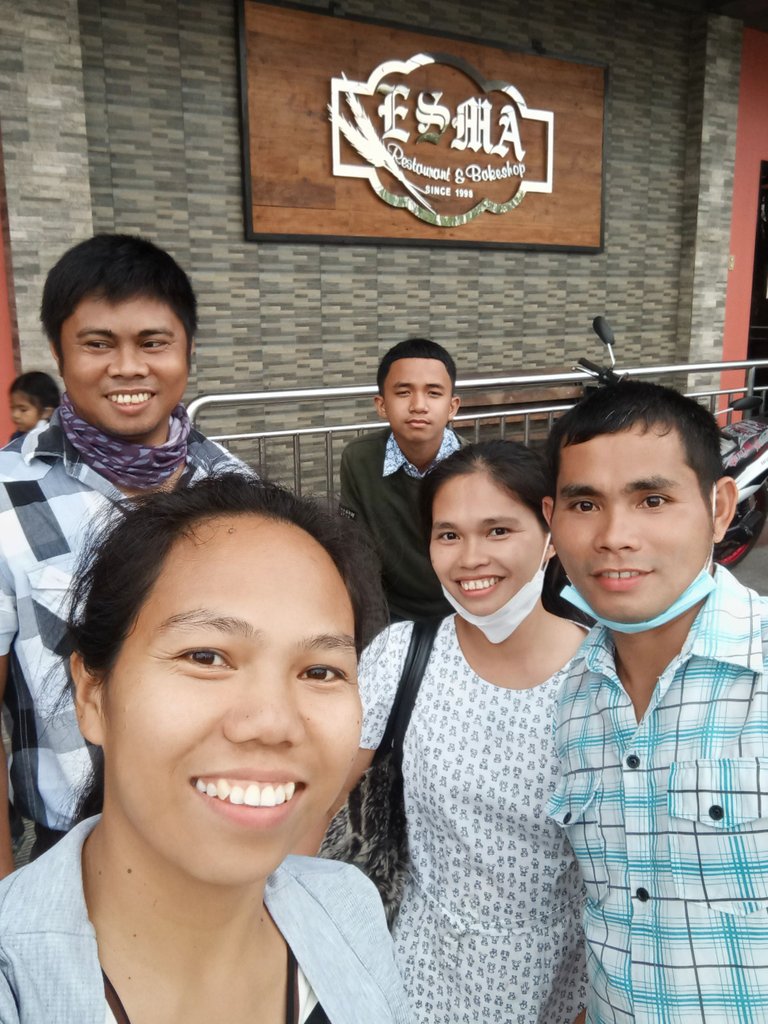 Here's the happy faces. Who wouldn't be happy if someone invites you and offer a food for free? Good thing we follow her simple instructions to proceed in ESMA.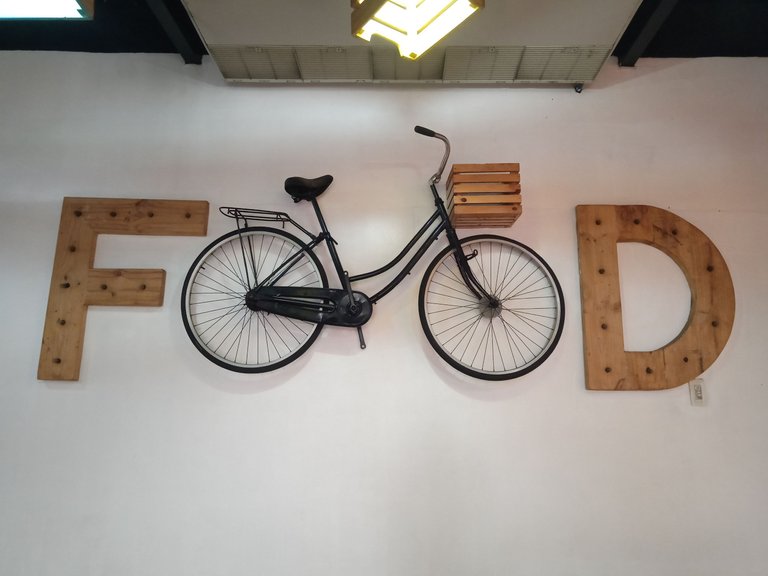 As we enter, I noticed some unique decorations at the wall. Here is the bicycle whose wheels becomes letter O in the word food. The letter F and D is made of wood and it is good to see. This is a unique wall decoration that welcomes their customers because you can see it in front right after you open the entrance door.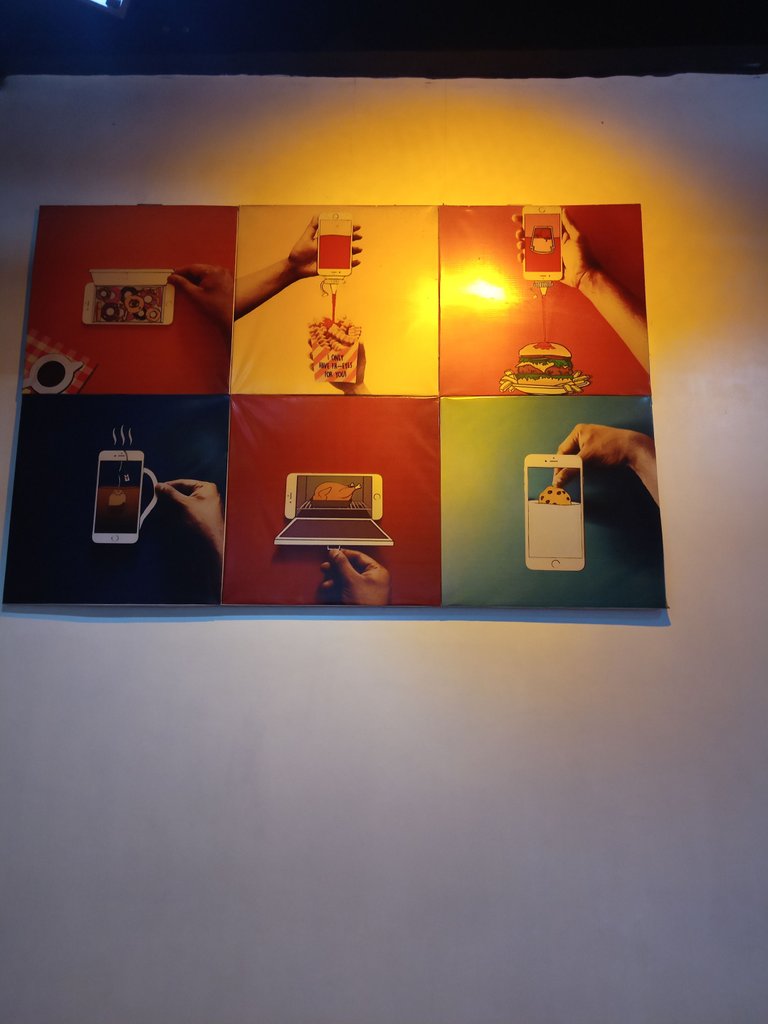 Here is another unique wall decoration where the cellphone is like a mug, an oven, a plate, a glass and a one which releases sauce.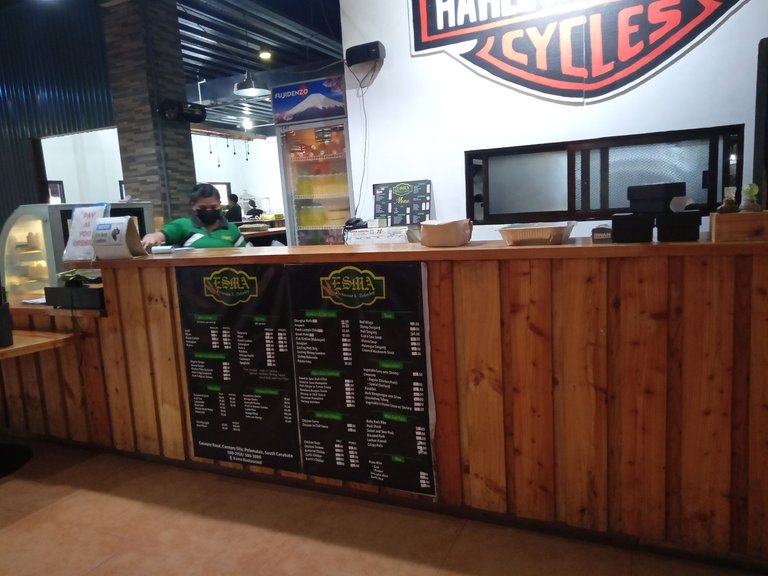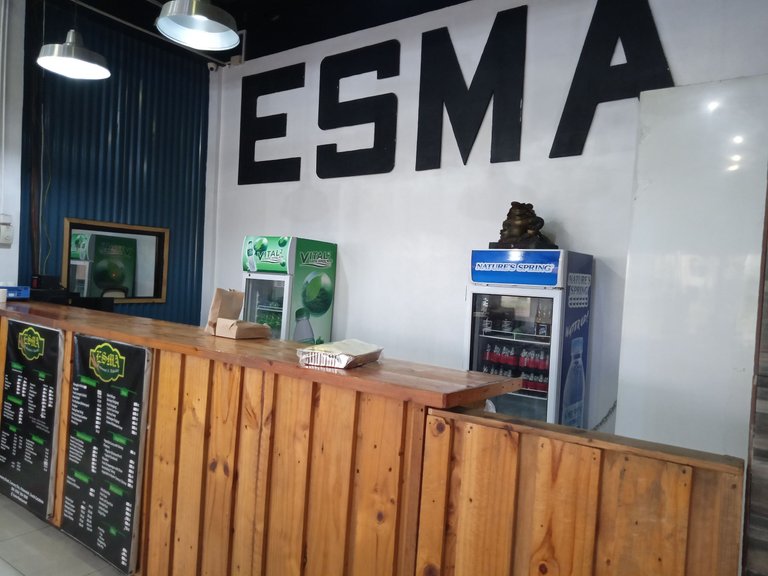 This is their counter where you can give and pay for your order. It is made of wood and I find it cool.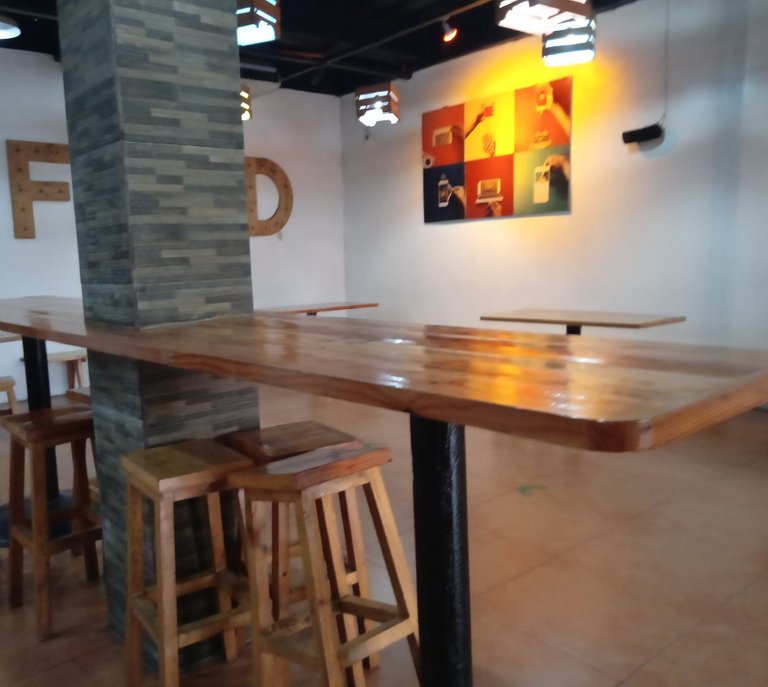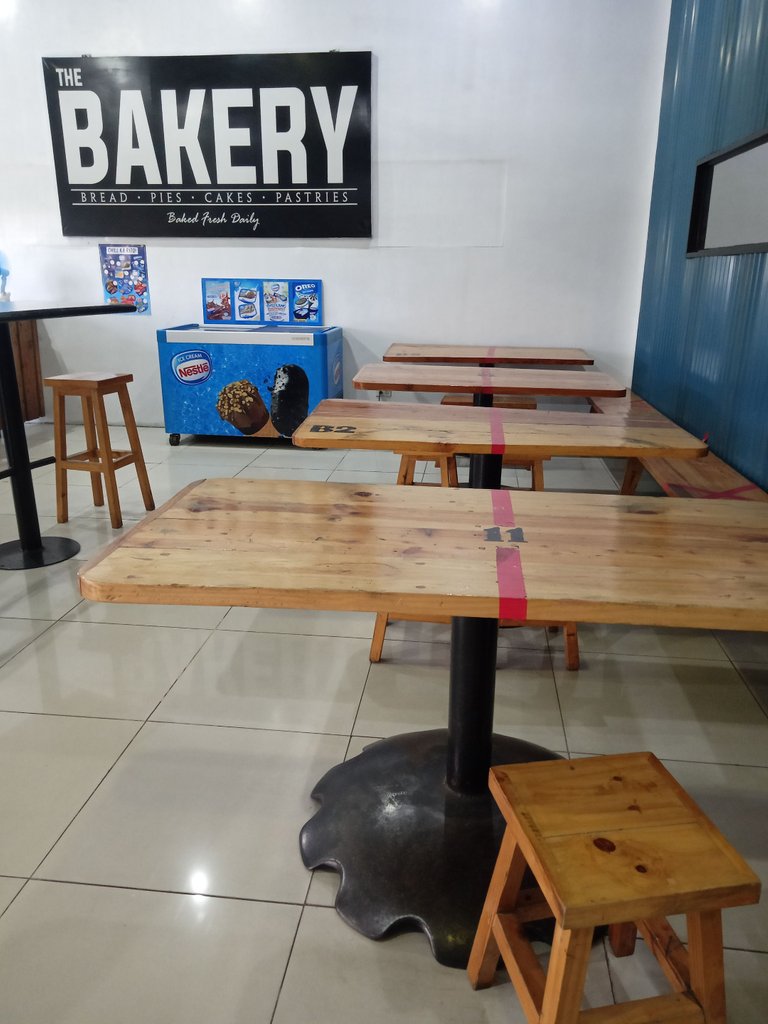 The tables and chairs are made of wood too and I find it more strong and tidy compared to the plastics one.
In the other side you can find the bakeshop. We are the only customers who stays in this side and we choose this area because we're many and we combined two tables for all of us. Some of the customers are in the other area.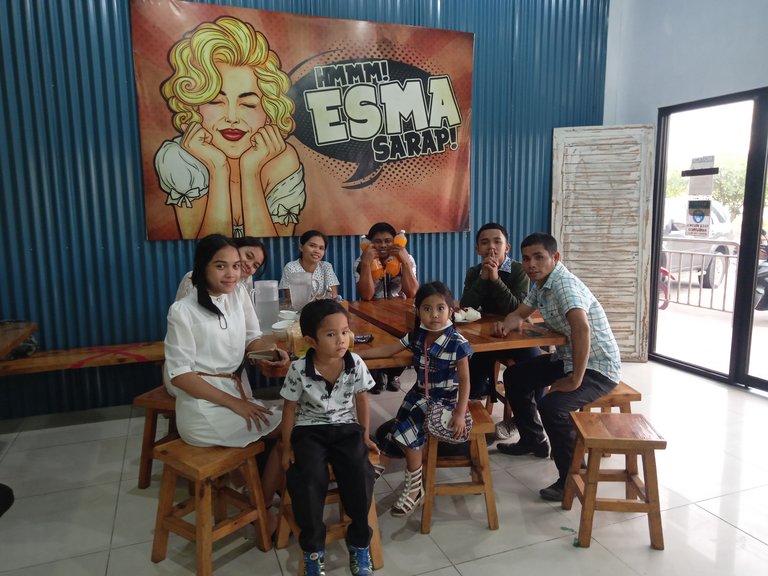 Our godmother ordered chicken siopao, bread, soft drinks and lomi. While waiting for the lomi, we ate first the siopao while the kids was given some cornetto. We thank our godmother for inviting us to be with them to enjoy some food.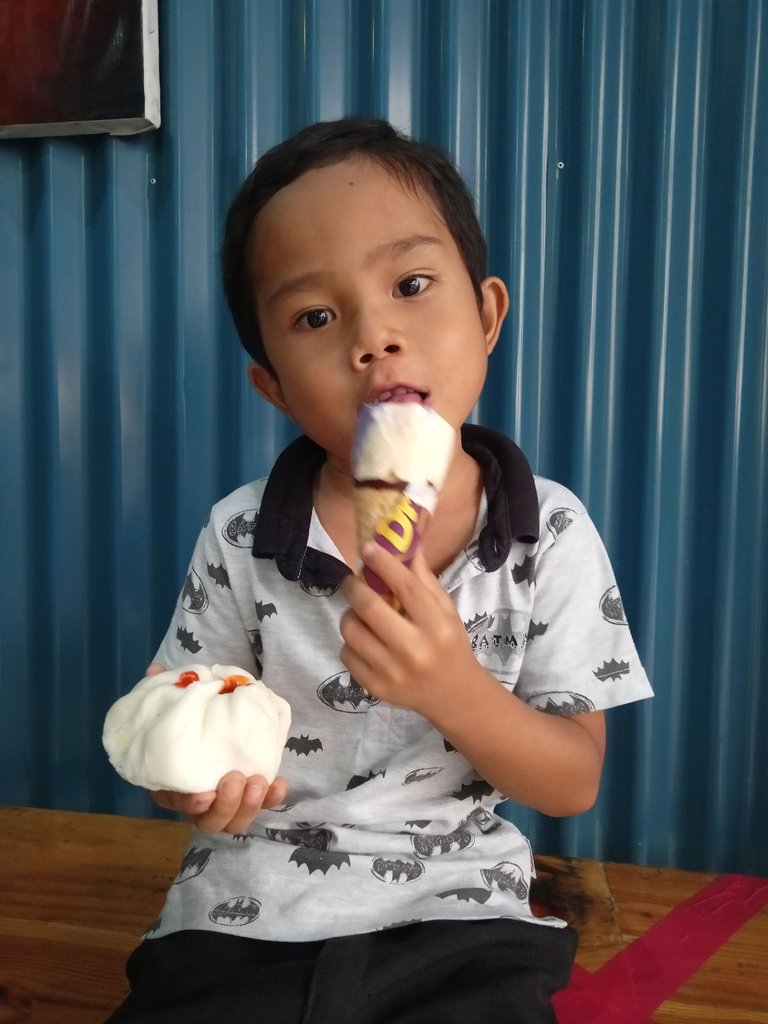 Look at my son, he is so happy having that cornetto but sad to say he had cough after that day.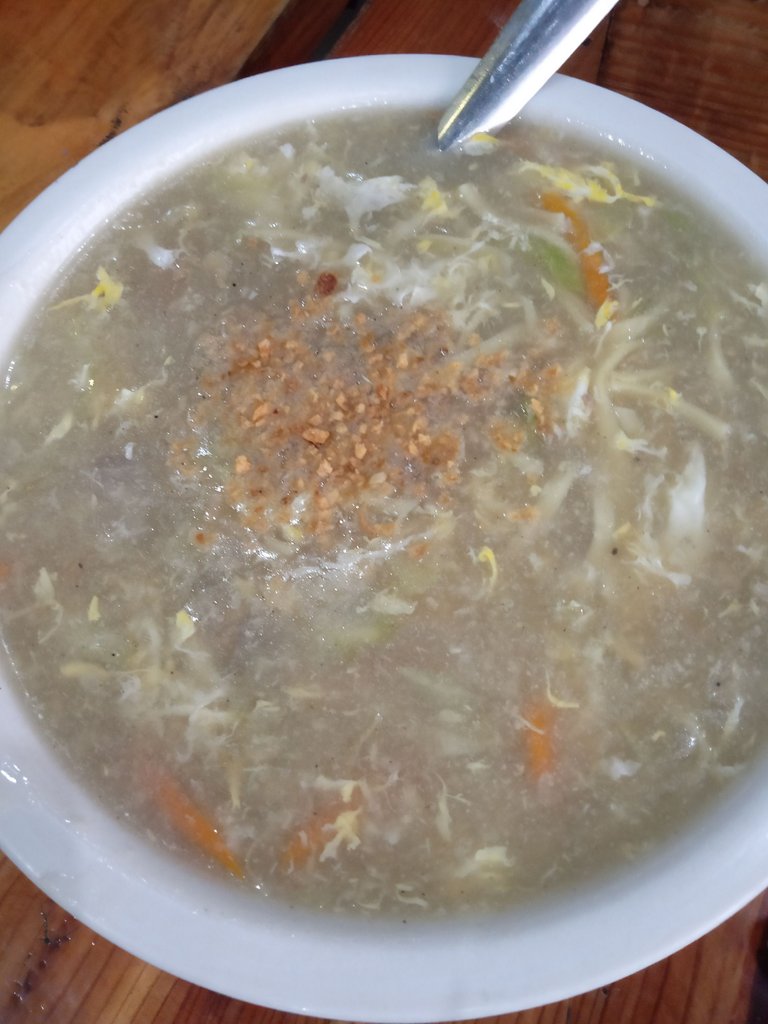 Here's the lomi. We ate the lomi until nothing remains in the bowl and we felt so full. We're not able to eat and drink everything in the table because there were some loaf bread remain and some soft drinks but everyone is so full. I and my sister in law bring home the bread and some brings home the soft drinks. We were so full that time that we don't need to have dinner. When we got home, we just relax and let our stomach digest the food. We didn't bother to cook for dinner. Thanks to our godmother for the free food.
It was a great Saturday afternoon that we were able to bond in a short time together with our godmother and her family, my sister in law and her family together my family and some young people. We enjoyed the bond as well as the food.
All photos are mine.
---
Blessings will come when you less expect it. So when it happens, don't forget to give thanks.
---
Thank you so much for reading.
---
---