Let's make an eggplant patty
September 23, 2022
Parents should find ways to let children eat vegetables.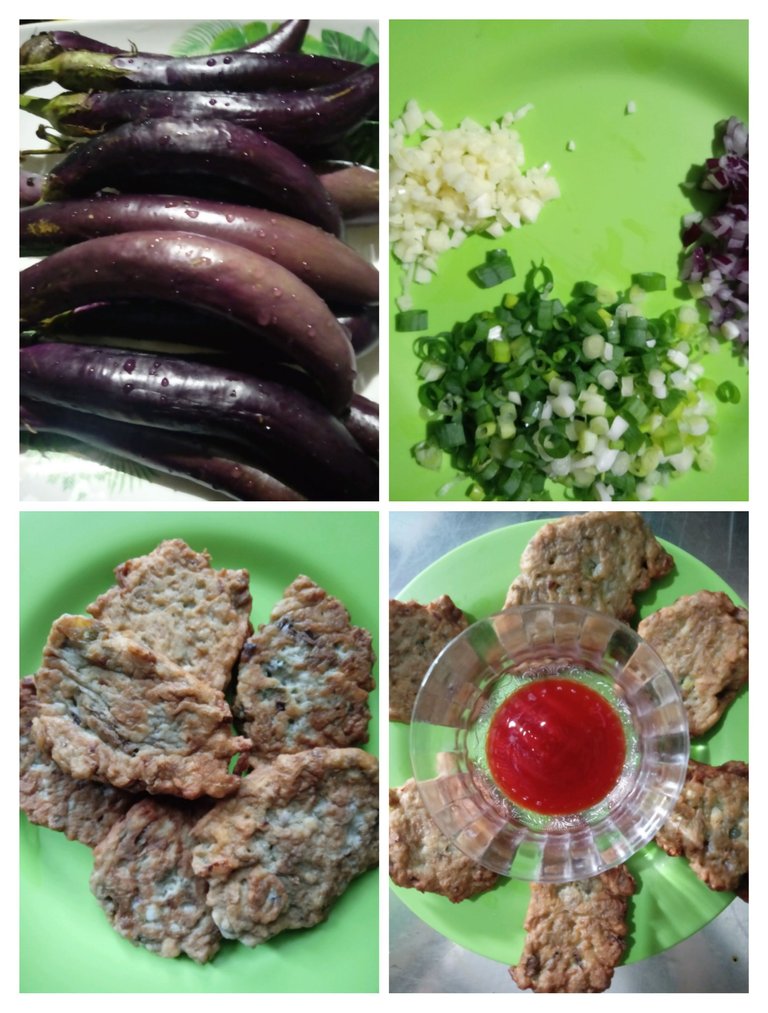 Nowadays, it is difficult to let children eat vegetables. We always had a hard time convincing them to eat vegetables because most of the kids prefer fish and above all meats.
Parents are always looking ways how to let our children eat vegetables. Some may make a juice or smoothie out of it so they can consume vegetables in other ways. Some will also make vegetable patties to let children eat different vegetables in one.
Yesterday we have a lot of eggplant because aside I bought some in the market, our neighbor also gave some eggplant from their farm.
Last night, I decided to steam some of it together with some ladies finger. We just have calamansi juice and salt as a sauce. I and my husband ate the steamed eggplant while our son ate the steamed ladies finger. My son won't eat any steamed eggplant because he felt some itchiness in his mouth everytime he ate it. He would always complain, mama it seems something is biting my mouth. He might allergic on it but when I make it a patty he would love to eat it.
I can say that I am not good in cooking but still I can cook and prepare some simple yet healthy food for my family. I cook without using any artificial seasoning that is sold in the market making my menu not good for others especially who are used to eat foods with a lot of seasoning. My father is just using salt and so do I, nasanay na kami doon.
Today, I will share to you how I make an eggplant patty. But before that, let's know its health benefits.
Eggplant has antioxidants like vitamins A and C, which help protect your cells against damage. It's also high in natural plant chemicals called polyphenols, which may help cells do a better job of processing sugar if you have diabetes. source
Lets make an eggplant patty.
Ingredients:
Eggplant
Onions
Garlic
Spring Onions
Flour
Egg
Salt
Oil
Procedure: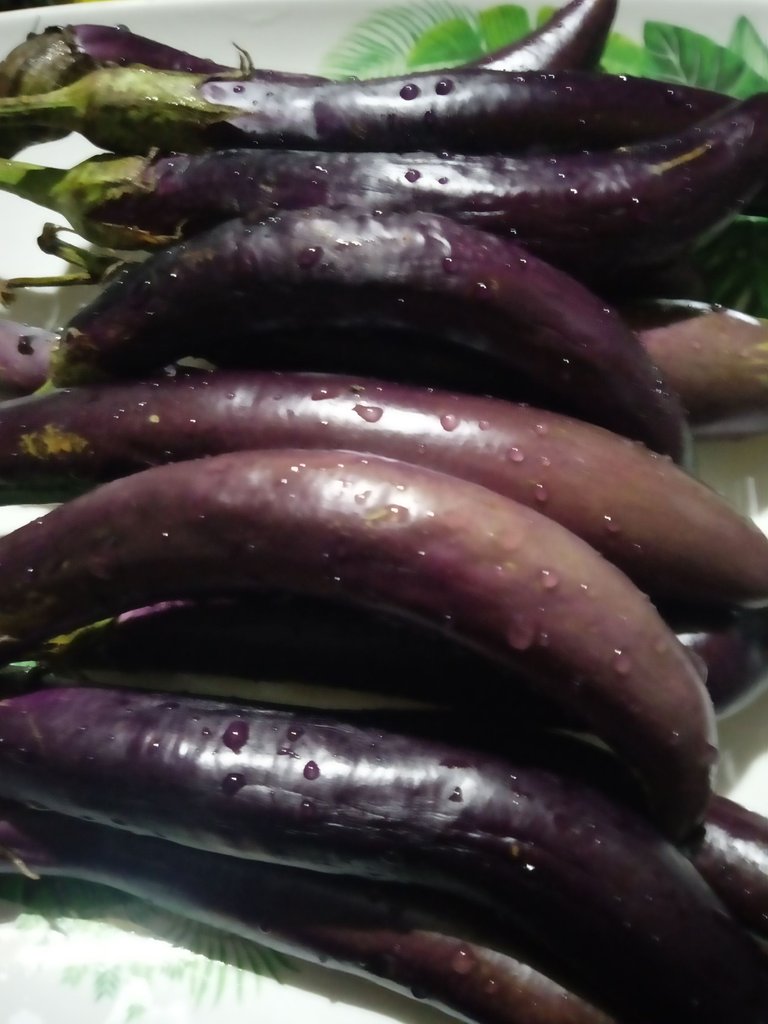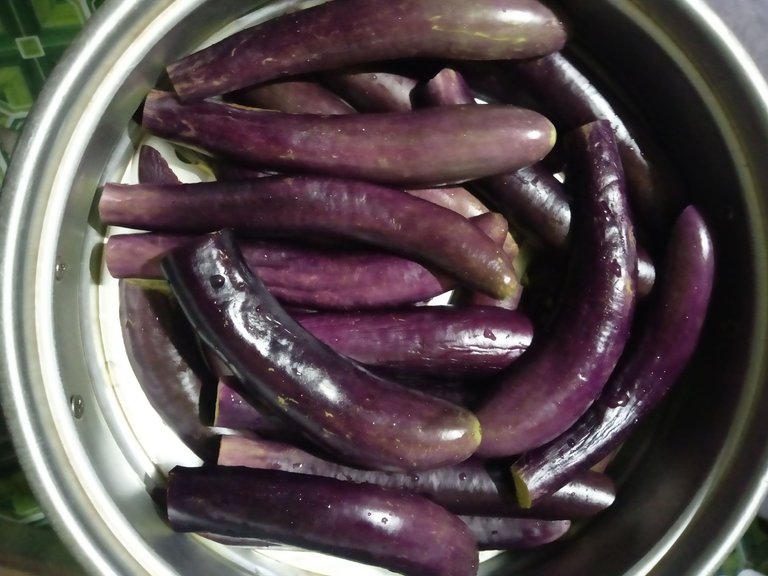 Wash the eggplant first then cut it into half vertically. I used to cut it before steaming to check the worms first and I could remove it then. Put it in a steamer and steam it for about 10 minutes or until tender.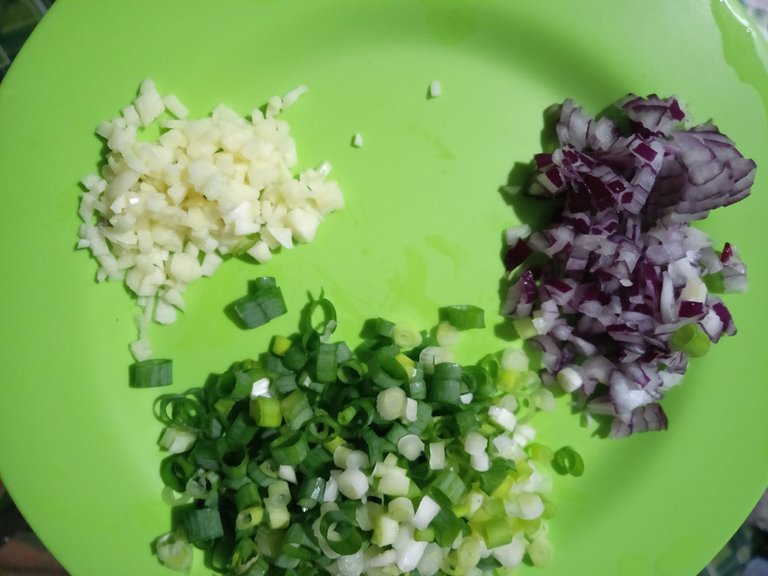 While steaming, I prepare the spices. Finely chop the onions, garlic and I added some spring onions (optional). You can also add tomato if you have or you like. It just happened that we don't have tomatoes.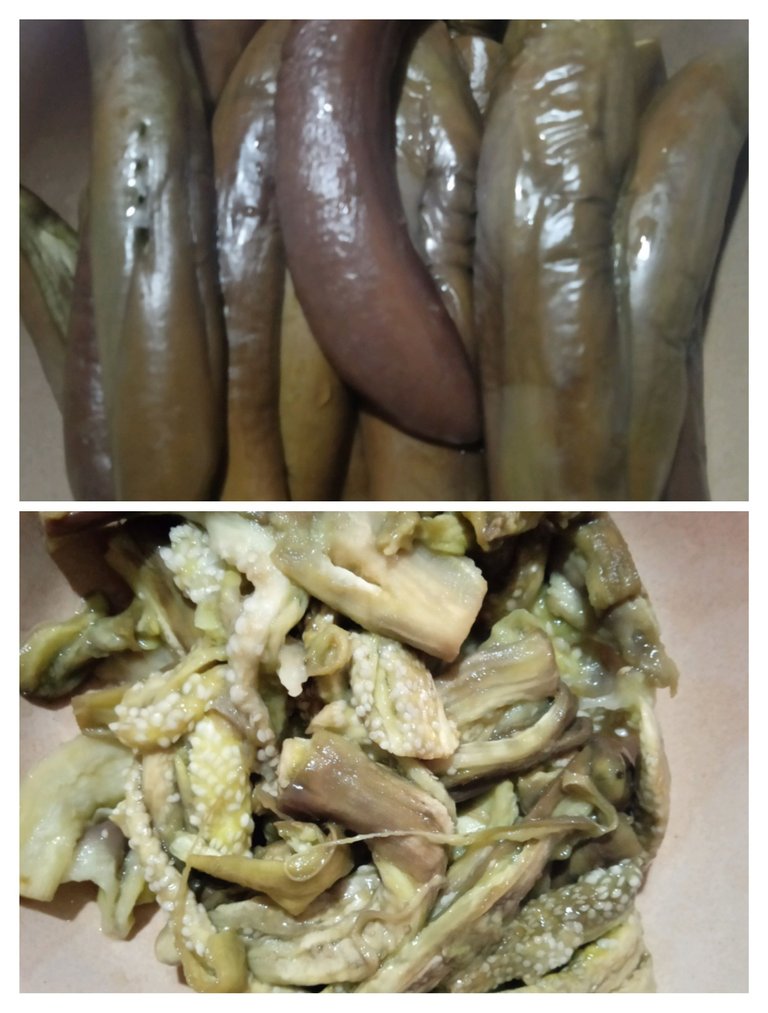 When the steaming is done. I removed the peel. It is also up to you if you remove it or not because it can be eaten too.
I cut it into small pieces and mash it a little bit.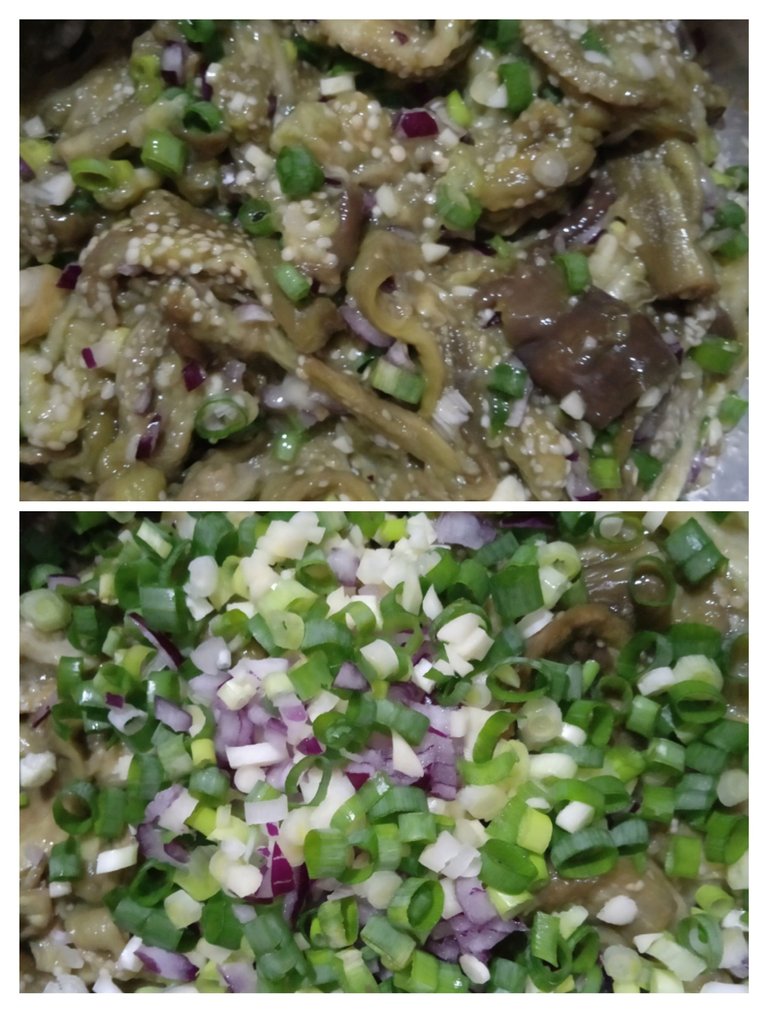 Sprinkle some salt and then add the chopped spices. Mix it accordingly.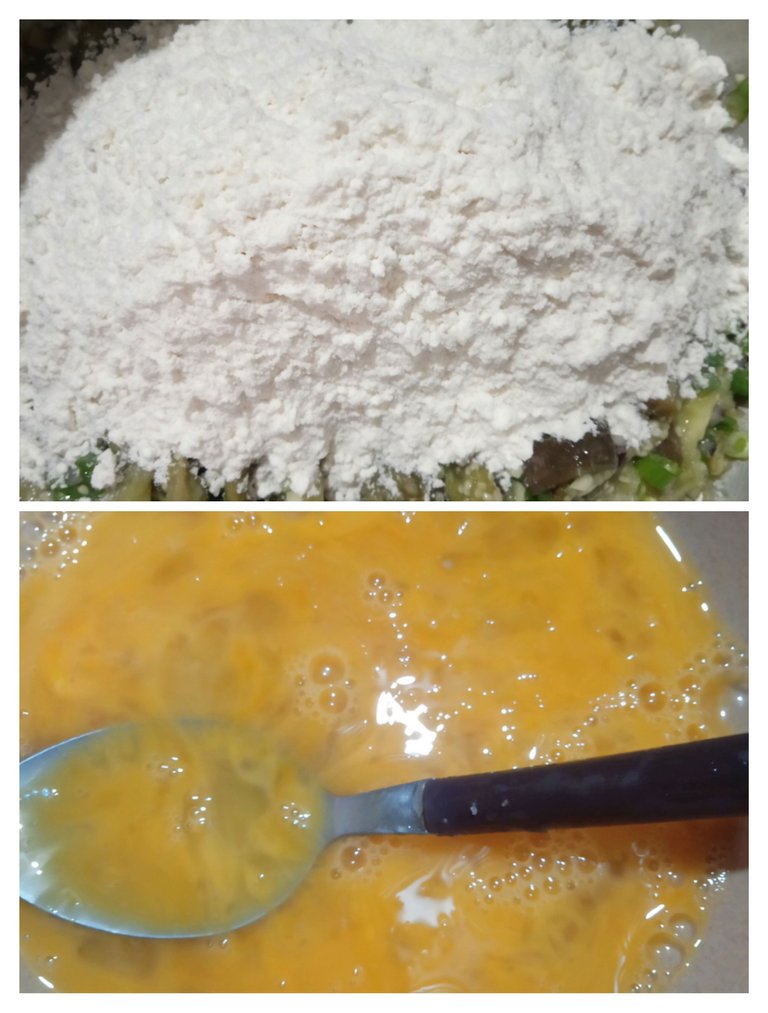 Add the flour, mix it and then add egg. I used two medium eggs this time. Mix the ingredients well and it would be ready for frying.
Heat the pan first before putting some oil, let it boil and put atleast one spoon of the mixed ingredients.
Cook it until golden brown. Remove from oil and ready to serve.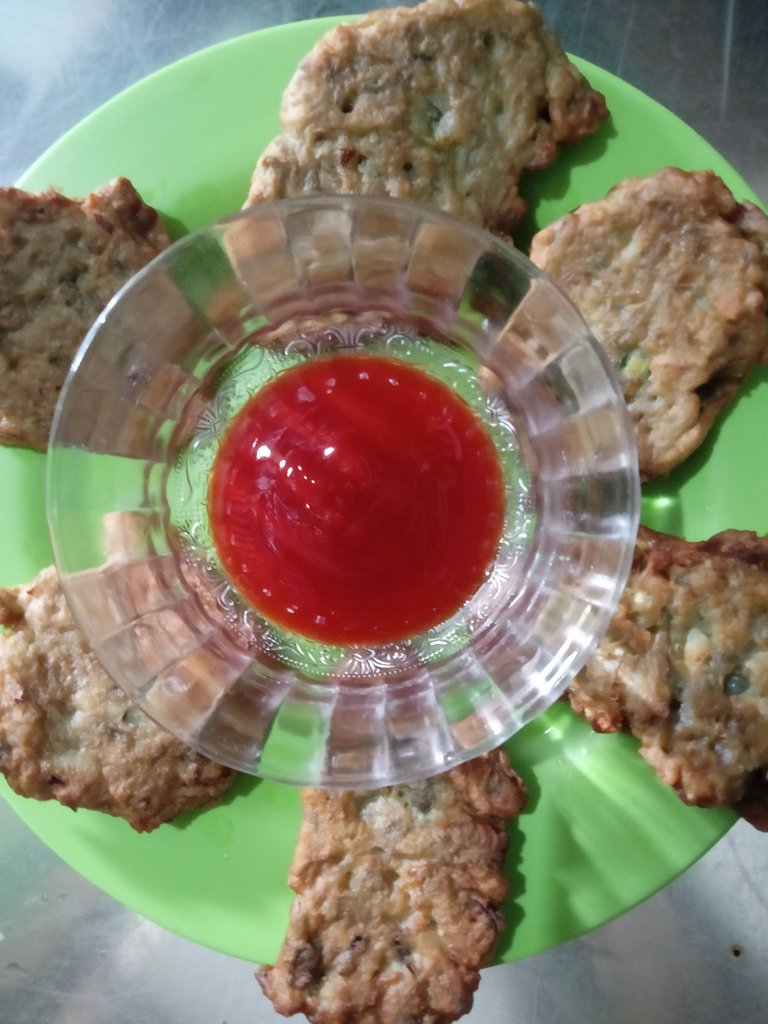 Here is my home made eggplant patty. I served it with some catsup.
---
Patties is one of the food that the kids like. It is a small flattened cake made from chopped, grated, steam and mashed vegetables. So, let's use this as a way to let our children eat vegetables by cooking a vegetable patty. Put some catsup to make it appealing for them.
TIPS: You can also use this procedure to any vegetables. You can grate vegetables like carrots and squash. You can finely chopped cabbage and banana blossoms. You can even mix different vegetables in one to make a vegetable patties. You can also add some leaves like moringa to any of them for additional vegetables and additional health benefits.
All photos are mine.
---
Thank you so much for reading. I hope you learn something today.
---
---