How to calm an angry heart
September 26, 2022
An angry heart will speak hurting words, but a humble heart will ask forgiveness.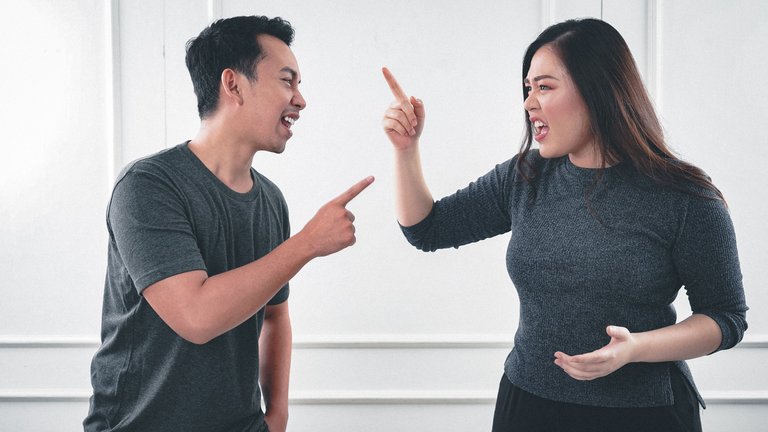 Photo from Unsplash by Afif Kusuma
Anger is an emotion where a person get annoyed or upset over a person or group of people. It will urge a person to slap someone, to shout or to do anything bad towards a person that causes anger. It is part of human nature that we need to face and control.
When someone do something bad towards other, most of the time the other person will feel the same. Anger will live in their hearts and pride will start to grow with it.
Pride can be understood in two different ways. It is good because it is a feeling that you respect yourself for doing something good or you feel happy because you or other person close to you did something good. You feel that you deserved to be respected by other people. On the other side, it is also pride when you feel that you are better that other people, that you are so good than them. A feeling that you don't want to humble down yourself.
Have you felt being angry, or so angry that you wanted to hurt others physically, emotionally and worst you wish them to die or you wanted to kill them and they will be out of sight?
On this blog I will share to you a fight between my aunt and my grandmother and at the end I hope that you will learn something.
---
One day, my mother received a call from his sister N (I will just use initial for their names). To her surprised it was our grandmother in the other line crying, and told how her daughter G hit her physically and seems wanted to kill her. My mother is the second among the siblings and that time their eldest already died so she serves as the eldest. My mother felt so pity towards our grandmother because aside she is old already, she is also now blind.
My grandma live with my aunt G the time they fought. My mother requested her siblings to visit their mother and settle the issue between her and aunt G.
My mother also invites me to go with her so we could visit our grandma too.
When we were there, my uncle who is next to my mother lead their settlement and stand as a middle man. I was there too listening there conversation. Uncle let grandma tell her side first. Granda tell the story how our aunt G hit him. She even showed some bruises in her body. Some is in her hands and other is in her back. She is crying while telling the story. Most of us cried because we felt so pity towards grandma. She added that aunt G told her that she better die.
When grandma is done, uncle allow my aunt to tell us her side. This time I saw my angry aunt. She told us why she became angry with grandma but I am so sorry I really forgot the main reason. I can only remember that she admit that he hit our grandma because of her anger but she deny that those violet marks is because of her action. In short she denies it.
My aunt and uncle felt so angry with my aunt G. My uncle even said this with an angry voice and almost shouting.
Mother allowed you and your family to stay with them. She even requested for an extension and renovation of their house so you and your family could live with them. She even provided water and electric for you to live a good life but you still you can do that thing to her?
My aunt G then told them, okay we will leave this house and will live go back to our broken house. We will just put some plastic as our roof. She is now crying. I felt pity towards her because it seems uncle who is supposed to be a middle man it turns out that he worsen the situation because he becames angry too. Though I understand him because he is also a son of my grandma.
The situation becomes worst that they are shouting to each other, pointing their finger to each other counting the things that our grandma gave to them. My mother is now crying and let them stop.
Silence filled the house for a seconds and my uncle as a middle man said.
Since you're like that, you better leave this house.
This make my aunt G cried and anger can be seen more in her face.
My uncle told my mother what she could say but my mother can't talk well because she is crying and then she appointed me.
I stand bravely and trying to clear my throat because I am crying too.
Aunt G, I don't know your real attitude because I am just your niece. But I know you're not that bad. For you, grandma was wrong and for grandma you were wrong. Both of you have that pride and don't want to humble yourselves. No one wants to admit your fault and no one is willing to ask forgiveness.
In the situation like this we should take away that pride in our heart and we should humble ourselves, ask forgiveness and will be willing to forgive.
You know, if God will go back today or tomorrow, for sure we can't go to heaven because we hardened our heart and not willing to ask forgiveness, not willing to forgive and love is not in our hearts but instead anger occupied it.
I know all of us could feel angry. You, i face my uncle, you, i face my aunt i know all of us can't control this emotion sometimes and can do something bad, isn't it? But despite of that weakness I just hope that we should know to admit our mistakes, humble ourselves, ask forgiveness and be willing to forgive if we wanted to go to heaven.
I am already crying when I say those words. It's so hard for me to witness their family without understanding and seems love faded.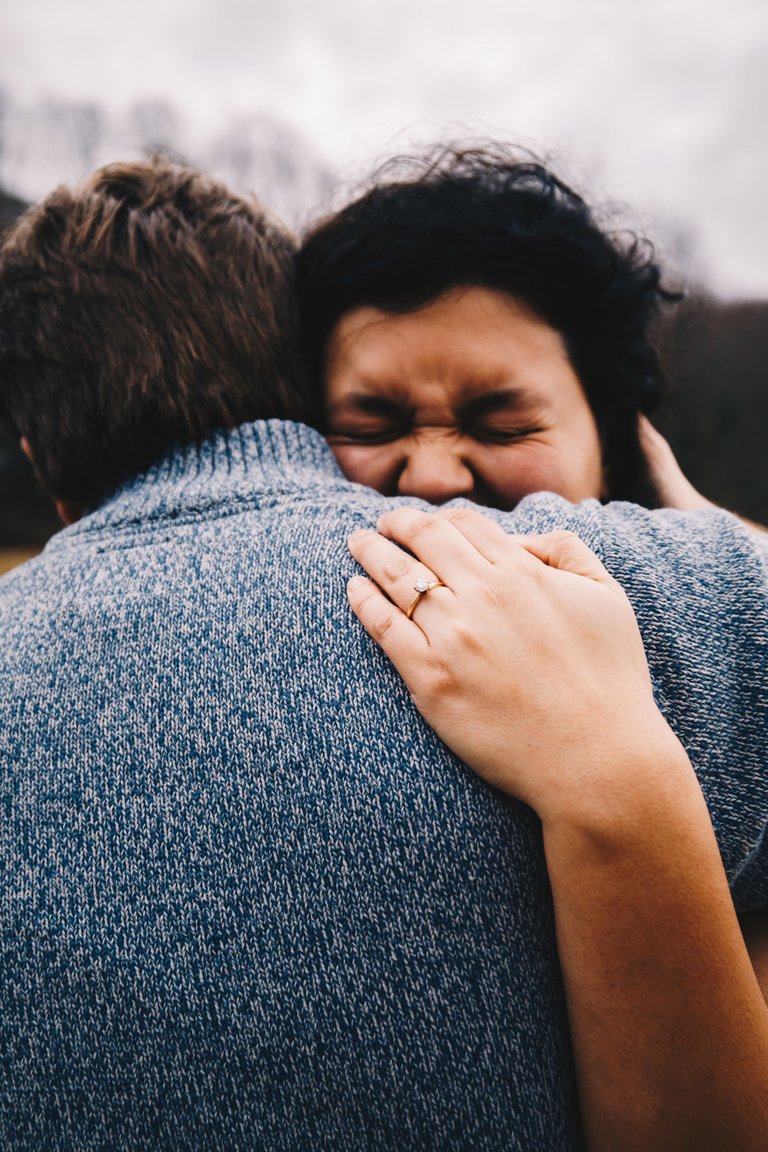 Photo from Unsplash by Liz Fitch
After a moment, my Aunt G stood up and went to my grandma. She hugged my grandma and asked forgiveness for what she have done. She then went to me, thanking me for those words that made her realize her mistake. She then went to my mother, to my uncles and to aunt N.
The house filled with crying, hugs and forgave each other.
When the feelings cool down, my uncle stood up and told us that those words I uttered reached to the bottom of his hearts and seems even until to his bones. He felt guilty because he even get mad and makes things more worst by his words. He thank me and that moment ended with their decision that aunt G with her family will live in that house. Since that lot is for all of them, older brothers and sisters decided to give their part to aunt G so they will have a permanent place to live.
I am happy that everyone feels good and don't hold grudges to anyone.
For now, our blind grandma is in the care of my mother while my grandpa is still there in aunt G.
---
Life is short, we should not spend it with hatred towards others especially to the members of our family.
If misunderstanding and conflict arises, always learn to give space for forgiveness.
Be a middle man by being calm, by being understanding for both sides and will stand for the main purpose which is to settle and make both parties learn to forgive.
---
Thank you so much for reading. I hope you learn something.
---
---