Early morning photography
September 30, 2022
I found out that capturing the beauty of nature is fun.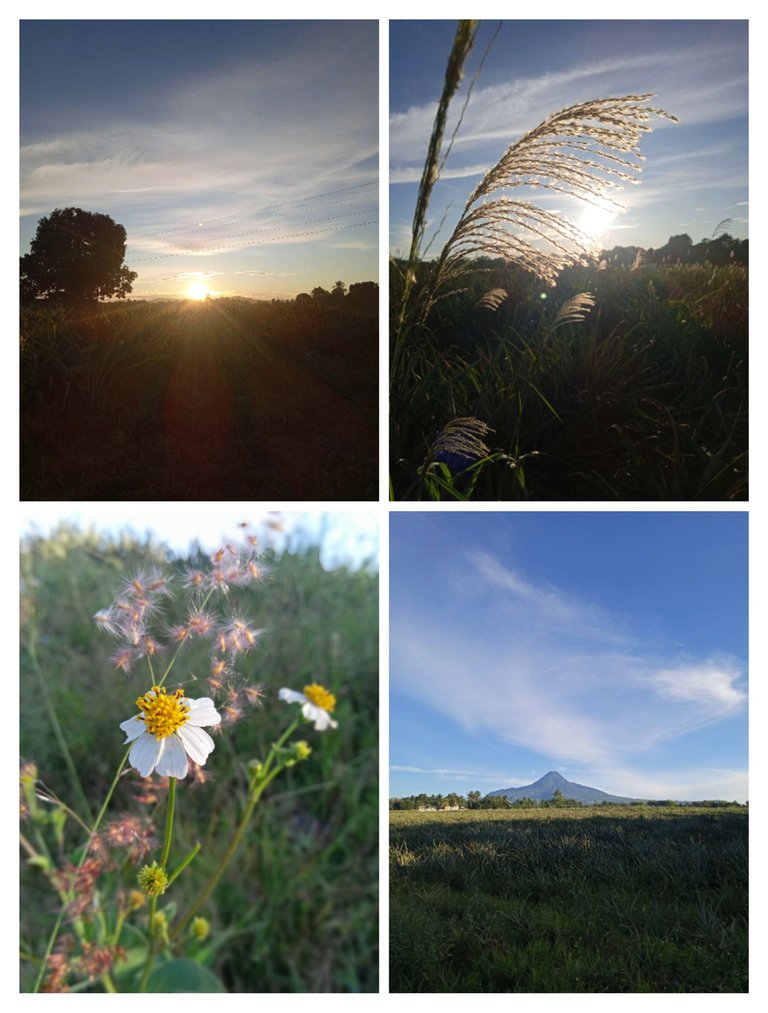 My son don't have class today as it is the memorandum that they should have four days only in shool. Even they don't have class, he still woke up early before his father leave for work.
He then asked his father if we could ride on with him going to his workplace and we will just walk as our early morning exercise going home. His father agreed and we went along with him. We stop by in the half way before his workplace and bid him goodbye.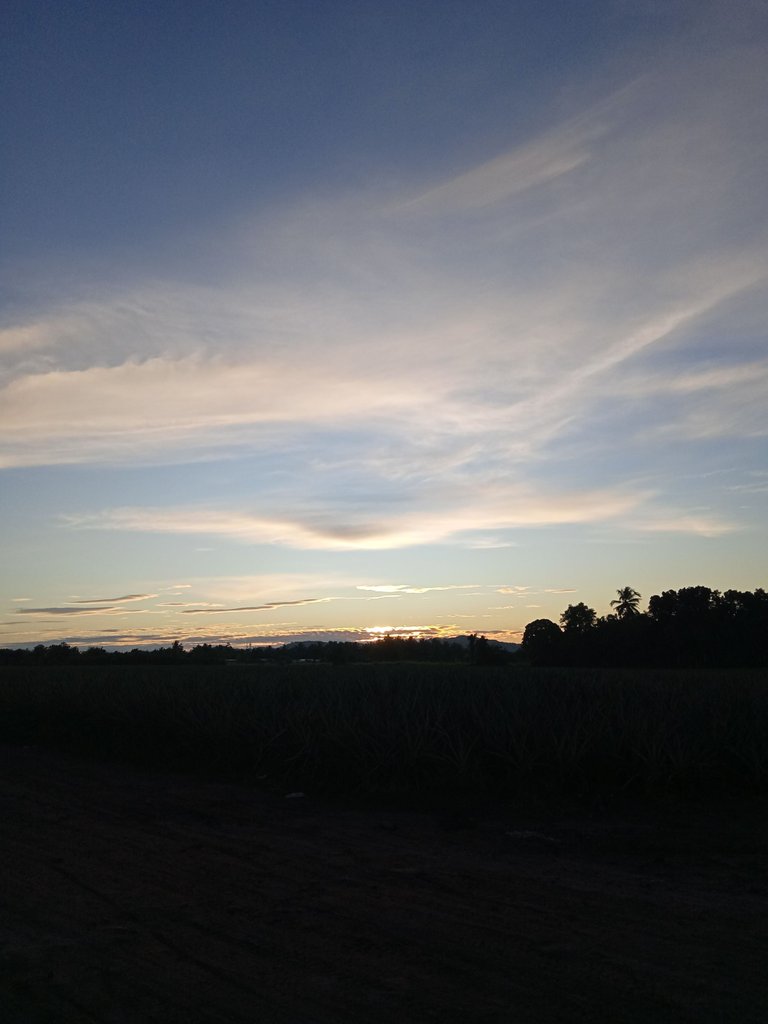 The sun is about to show up that time, and we wanted to see it rising. So, we just walk in that particular area while waiting for the sunrise.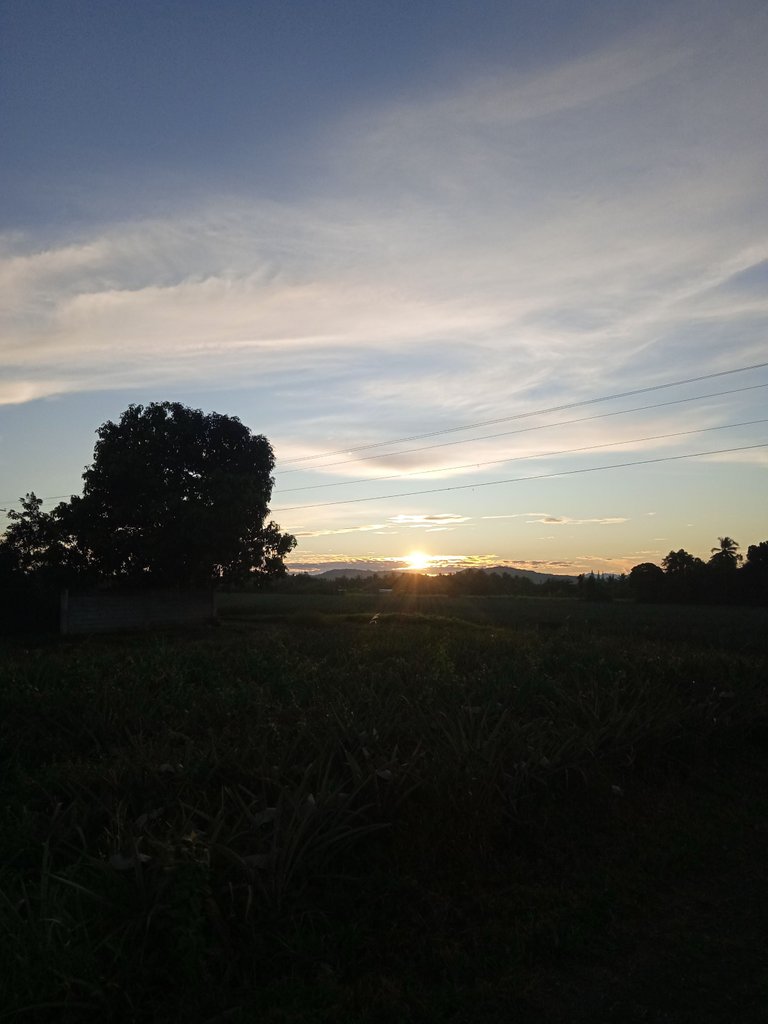 Here's the sun greeting us good morning and we are so glad to witness the sun rising.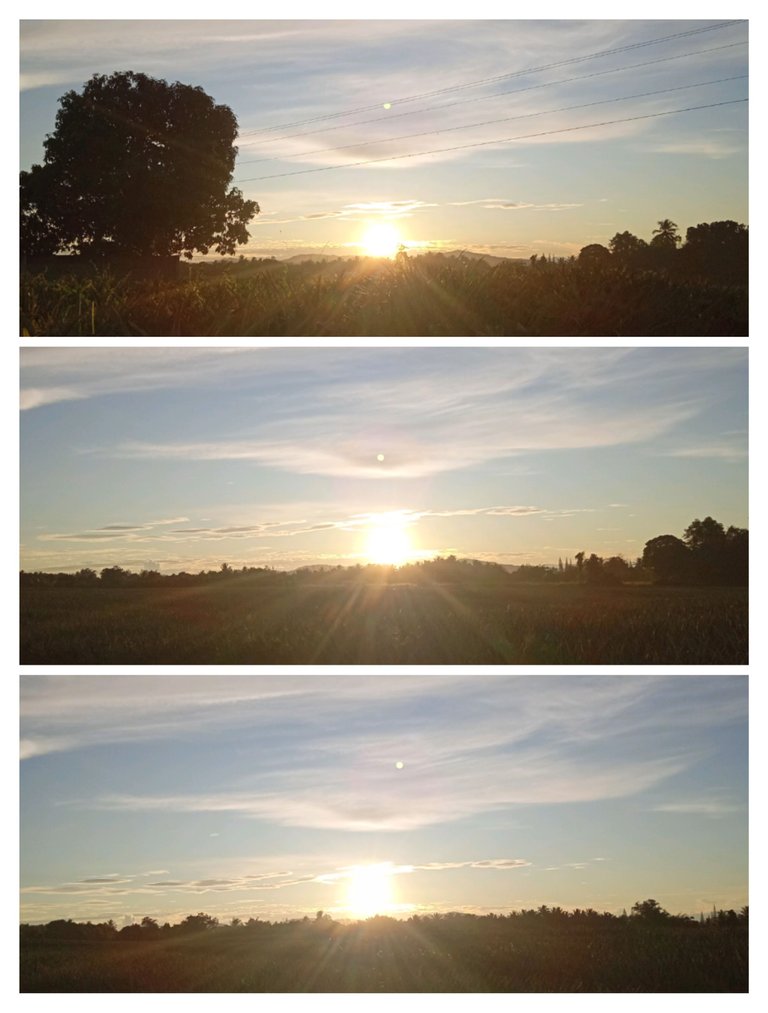 I couldn't stop myself to take pictures almost every minute but the pictures above shows a two minute interval.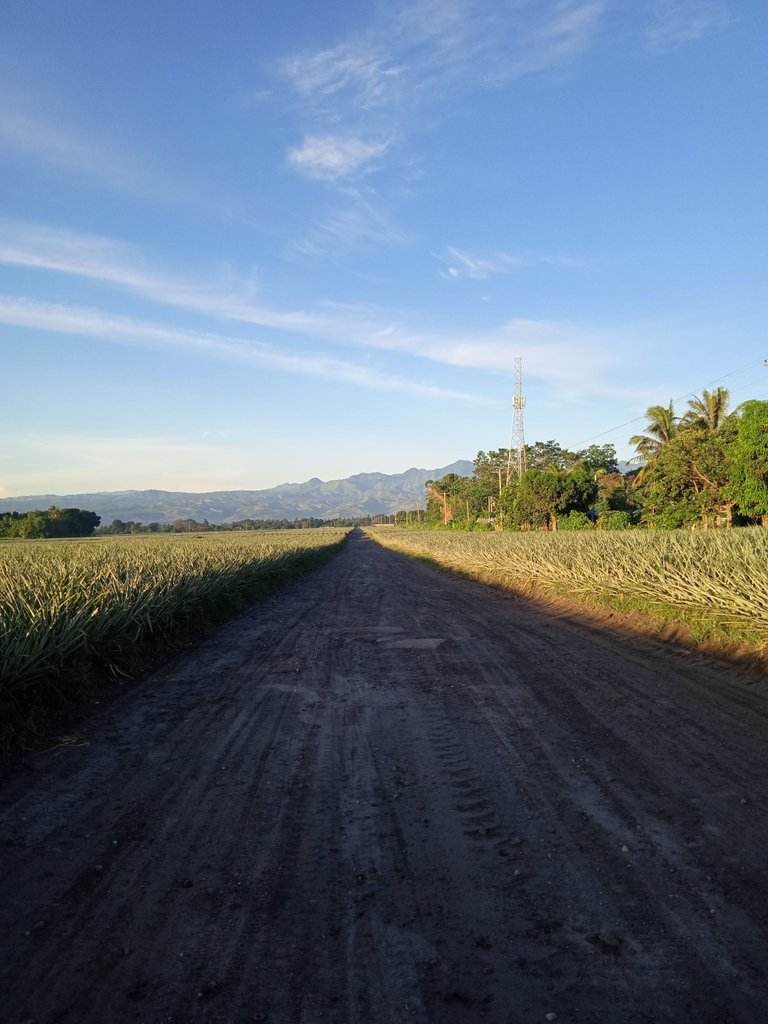 We then started to walk going home passing through a long road.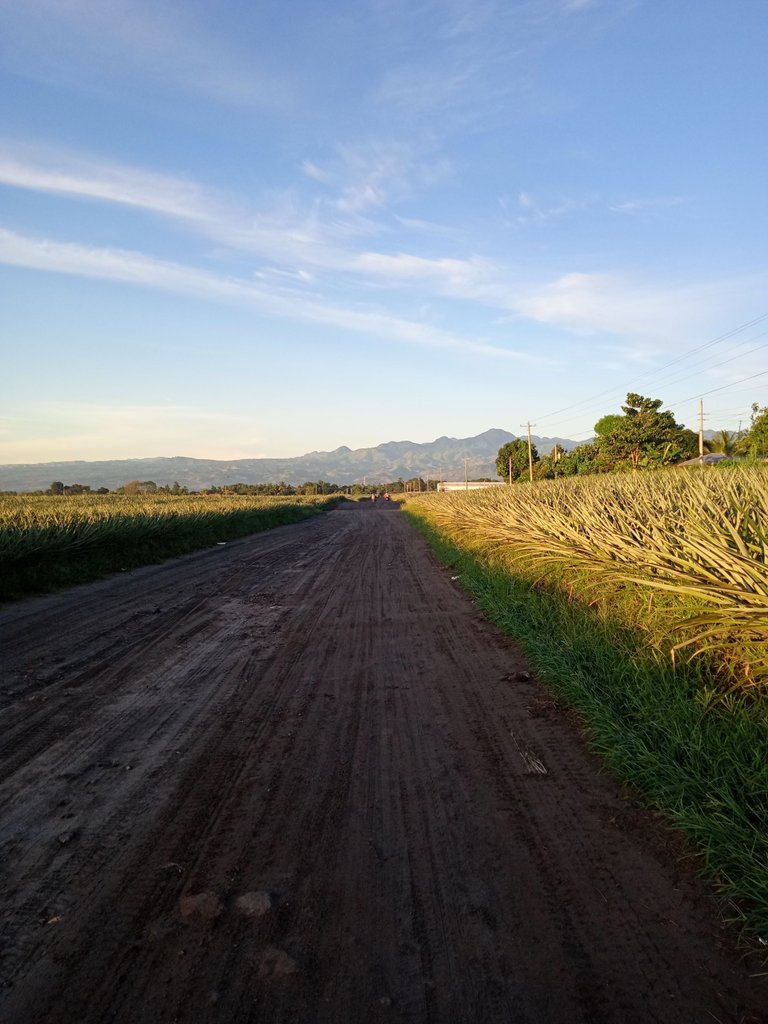 This is what behind us. That white building is the place where my husband is working.
This is in front of us. My son walk and run and leave me behind. Later on, I noticed he is walking back. Then as he is coming near, I noticed that he is crying. He shouted, "Mother, come on, help me." and I then noticed three dogs following him.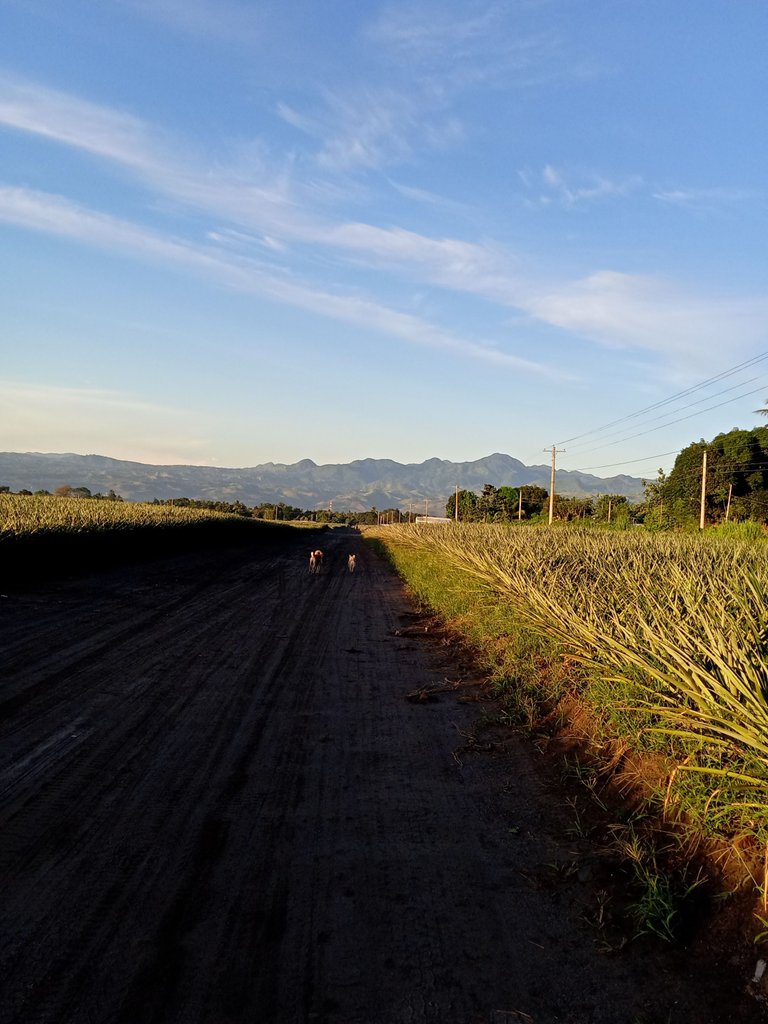 I never noticed the dogs at first because they are in the lower part of the slope. The dogs are just walking down the road, might be having their morning walking exercise too but my son thought that the dogs are coming to bite him. He walks going to me and look back finding the dogs still following him and that made him cry. He then jumped and hugged me crying and I told him that the dogs are just passing by.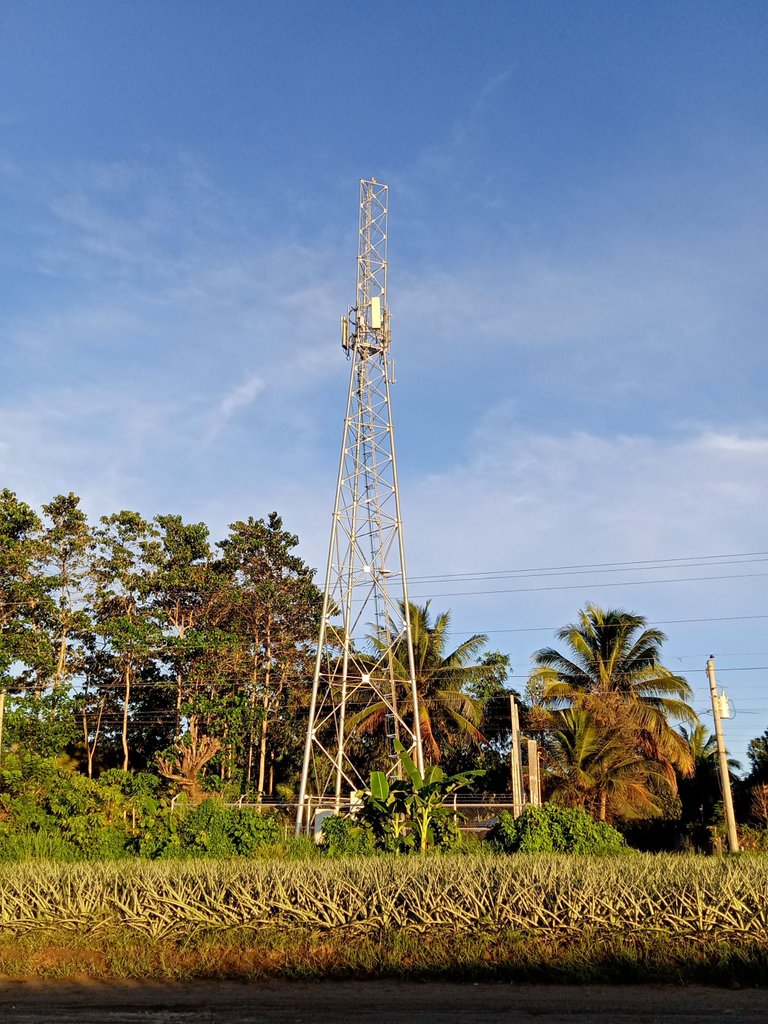 After it he then walks beside me, holding my hands. We found this tower and it's so high.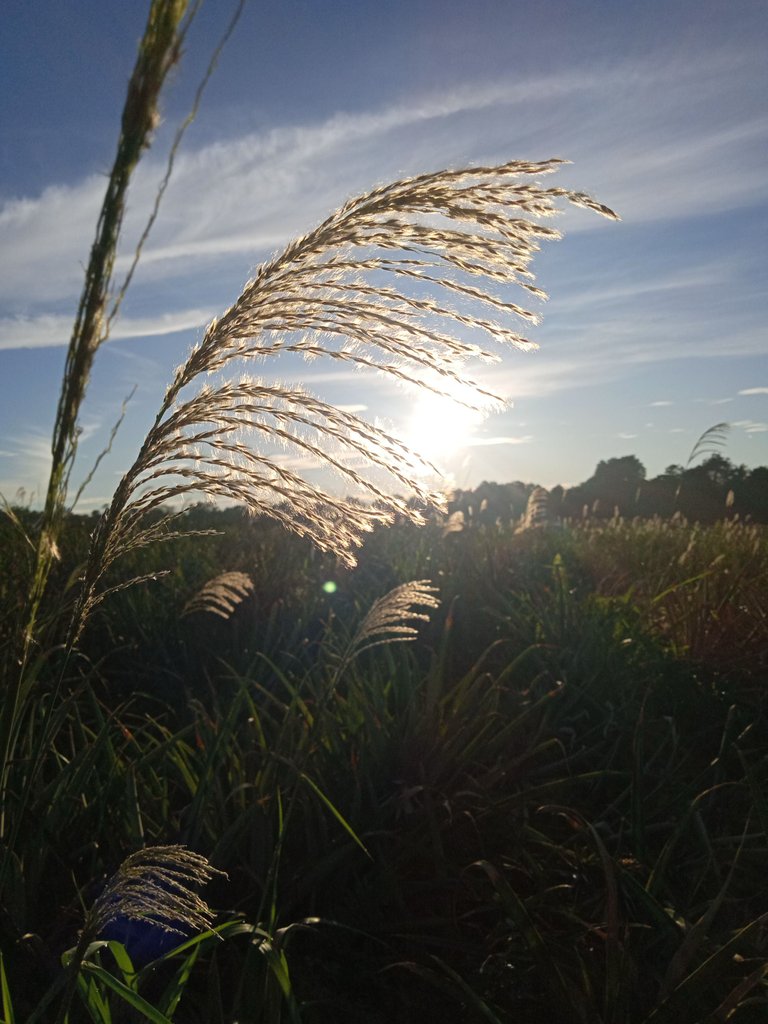 We then continue to walk in another pineapple field with some weeds. I then found one that got my interest. I tried to capture it with a sun as its background and I found it amazing.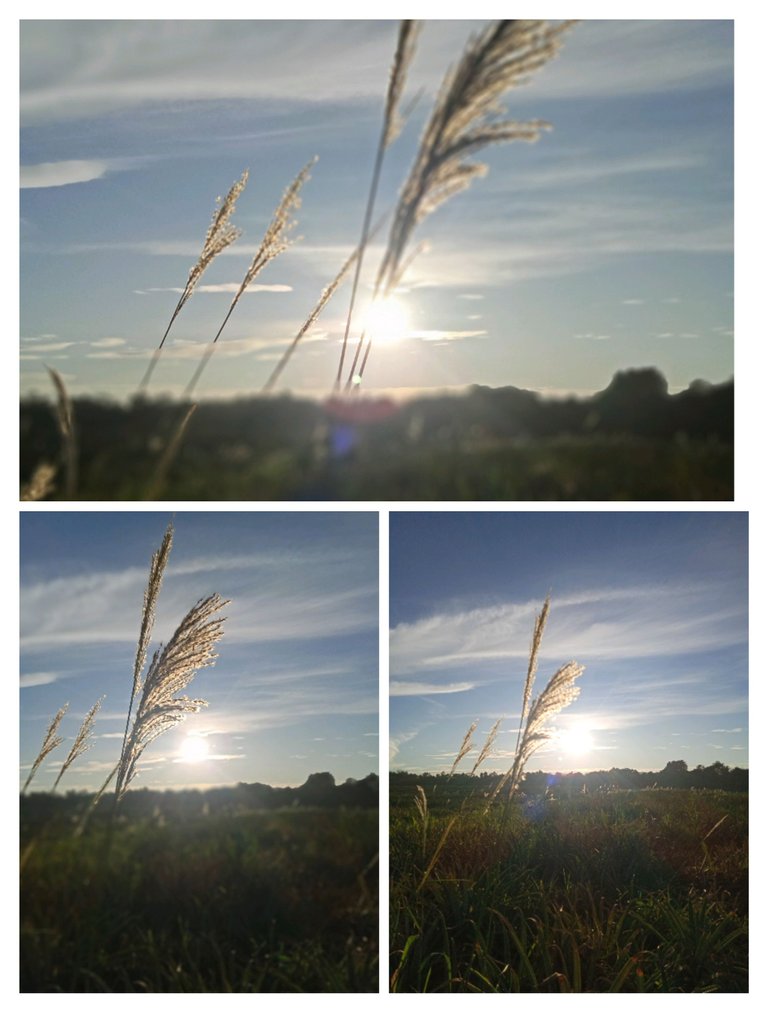 I clicked and clicked and clicked until I was satisfied. I really have fun capturing it.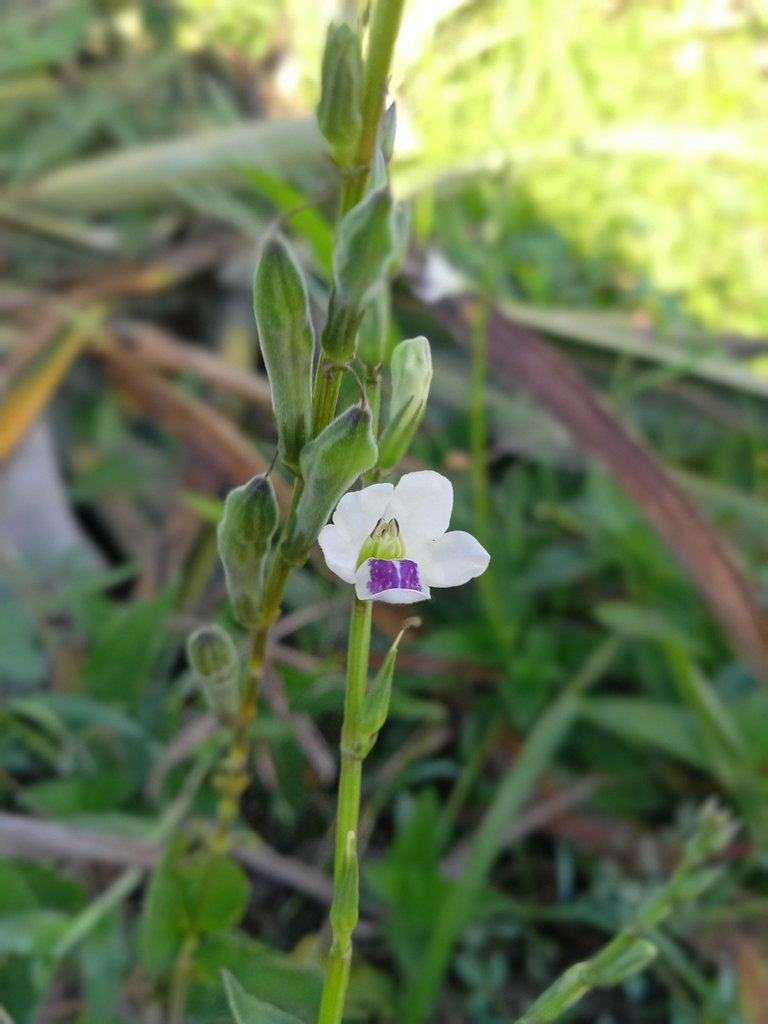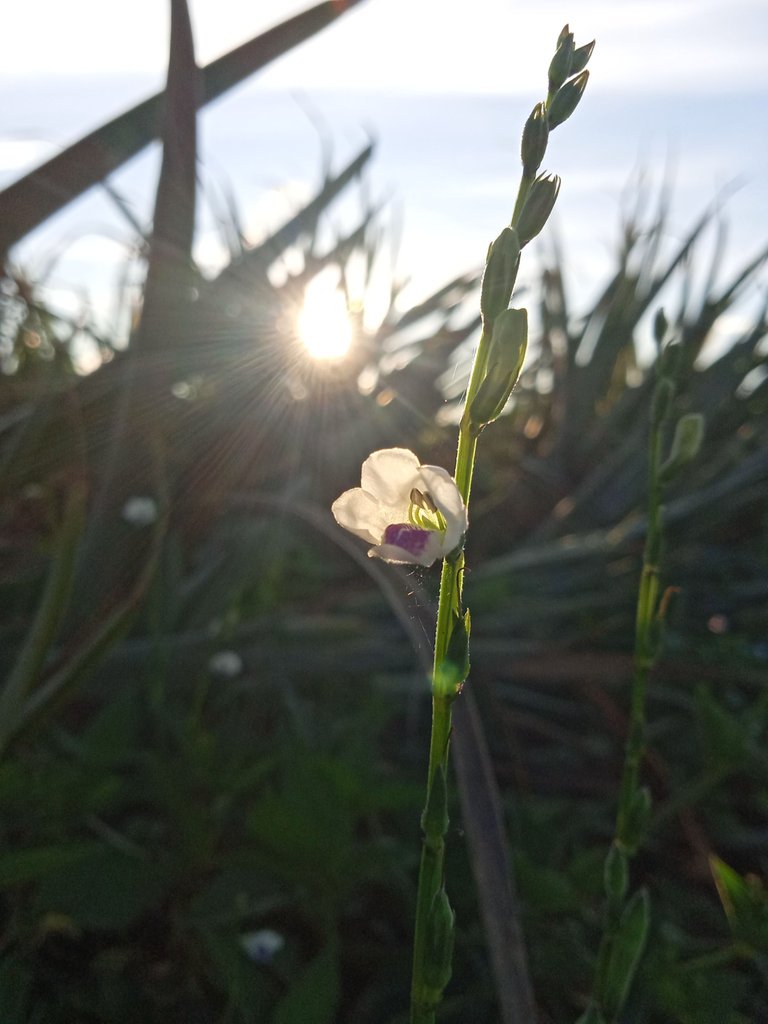 As we walk along, I then found this grass with cute flowers with white and purple color. I give my best to capture the best picture thats satisfies me.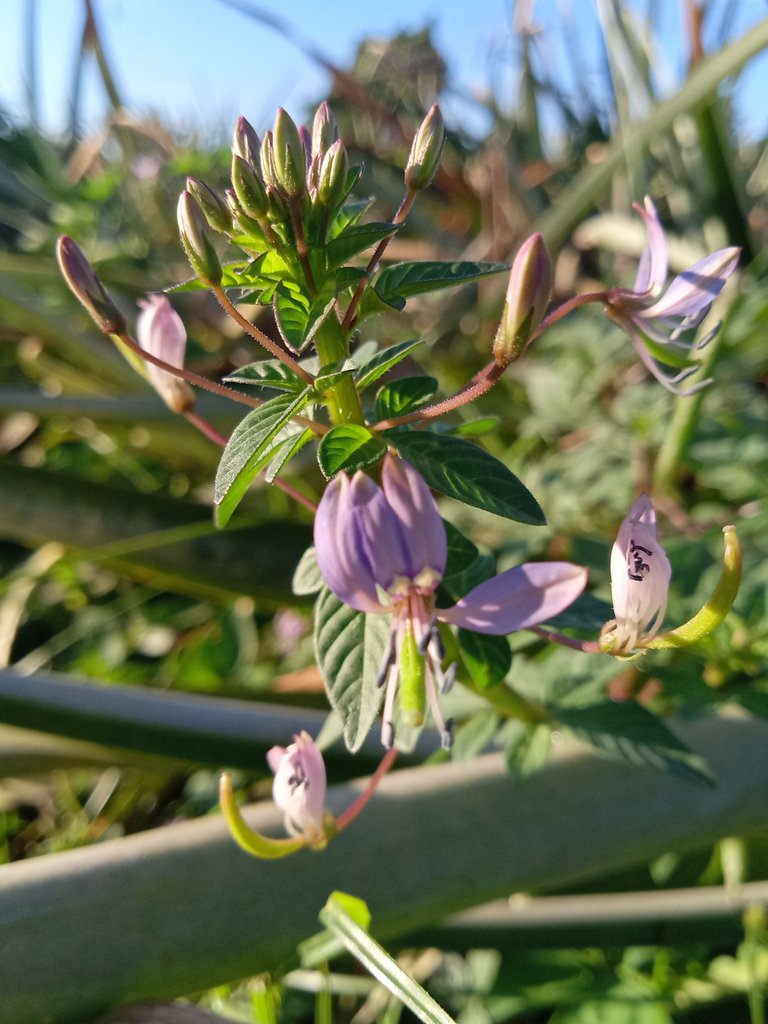 I also found this one with purple color. The bee is flying around on its flower but as I tried to captured it, it flew away. But it still makes me glad watching this little grass with beautiful flowers.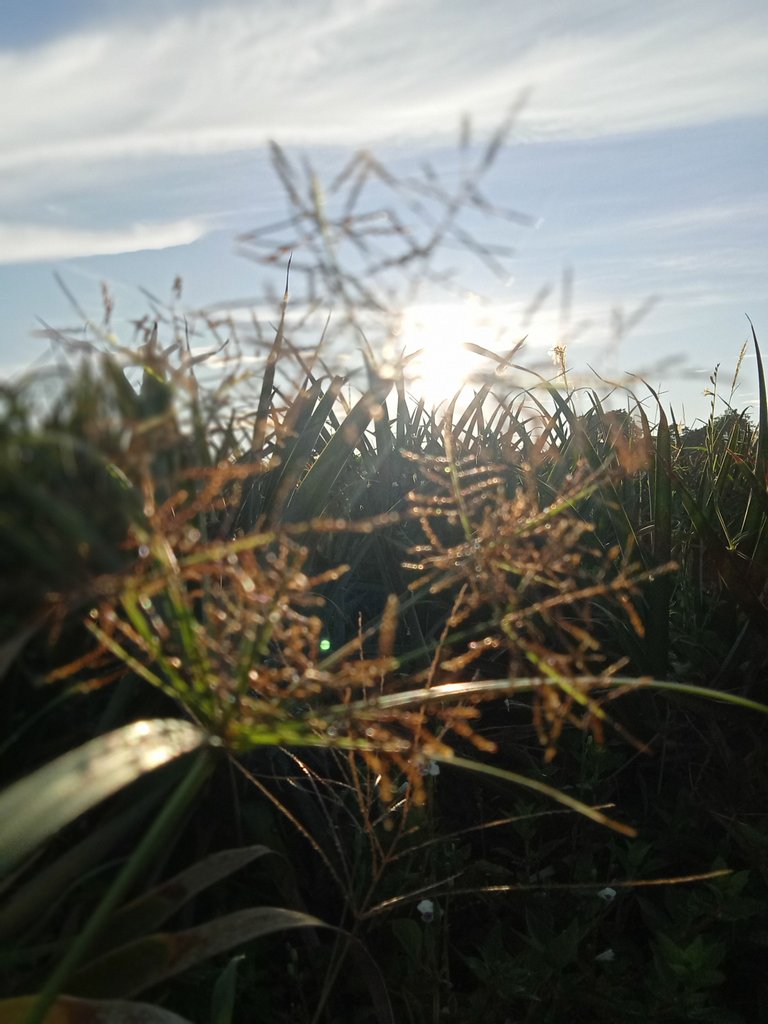 How about this one, this one is quite simple but I still found beauty in it as the sun brightly shining for it.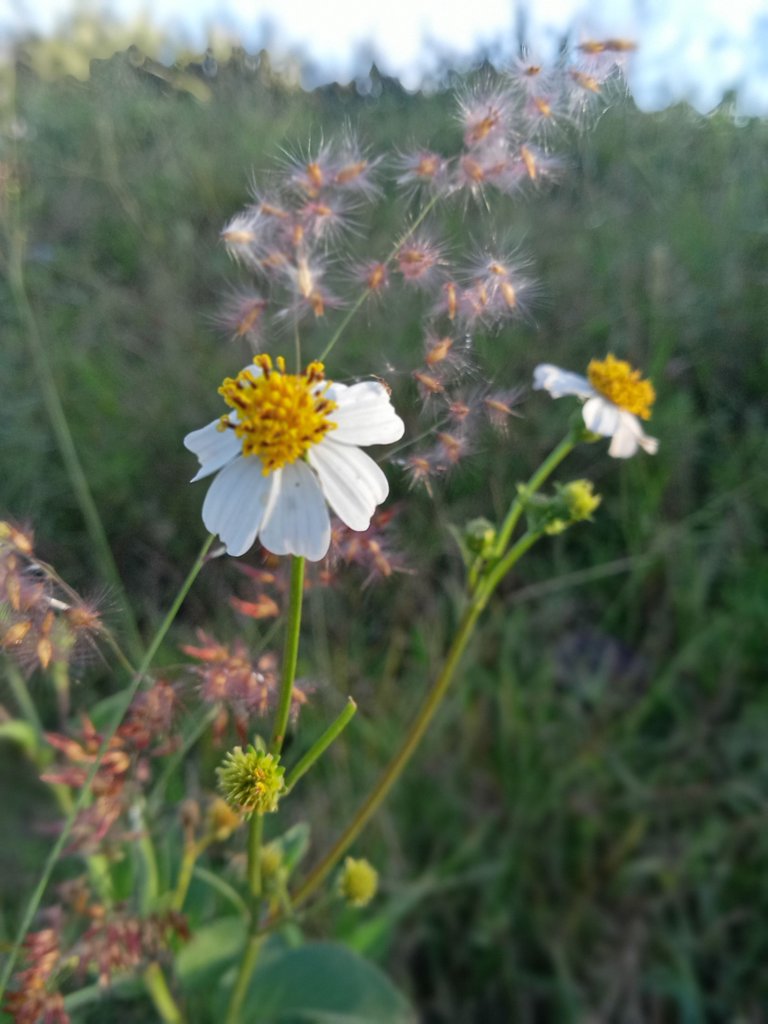 I felt so happy when I found this. A simple yet beautiful flower of a grass with white and yellow color. It blooms radiantly seem greeting good morning to me.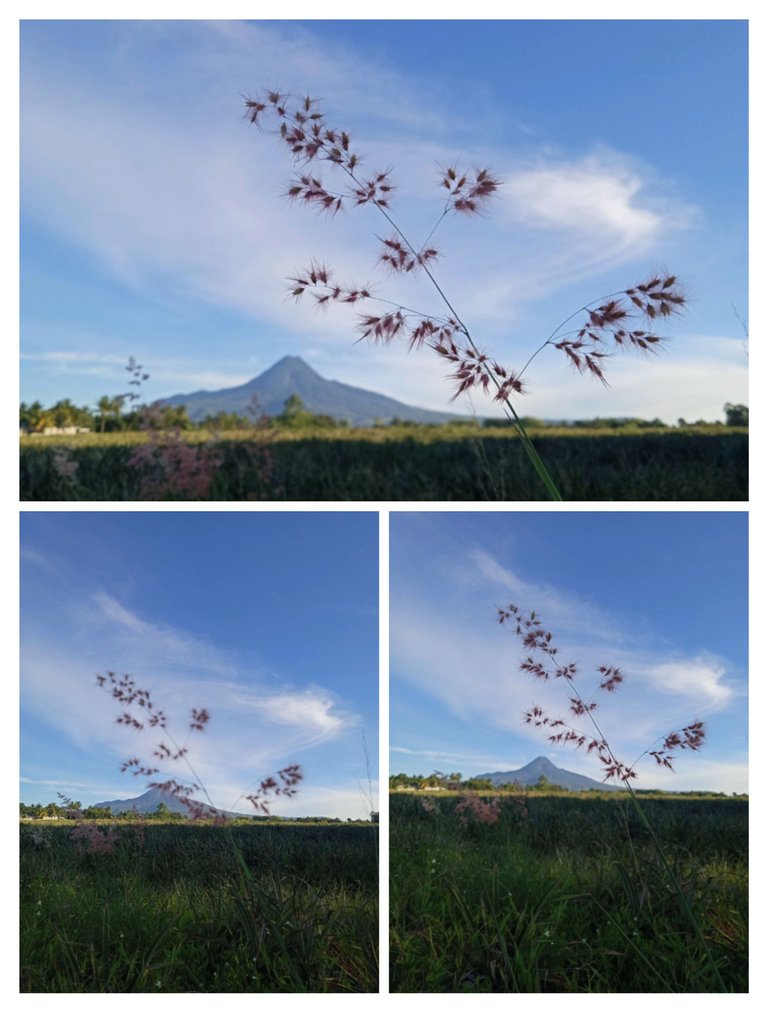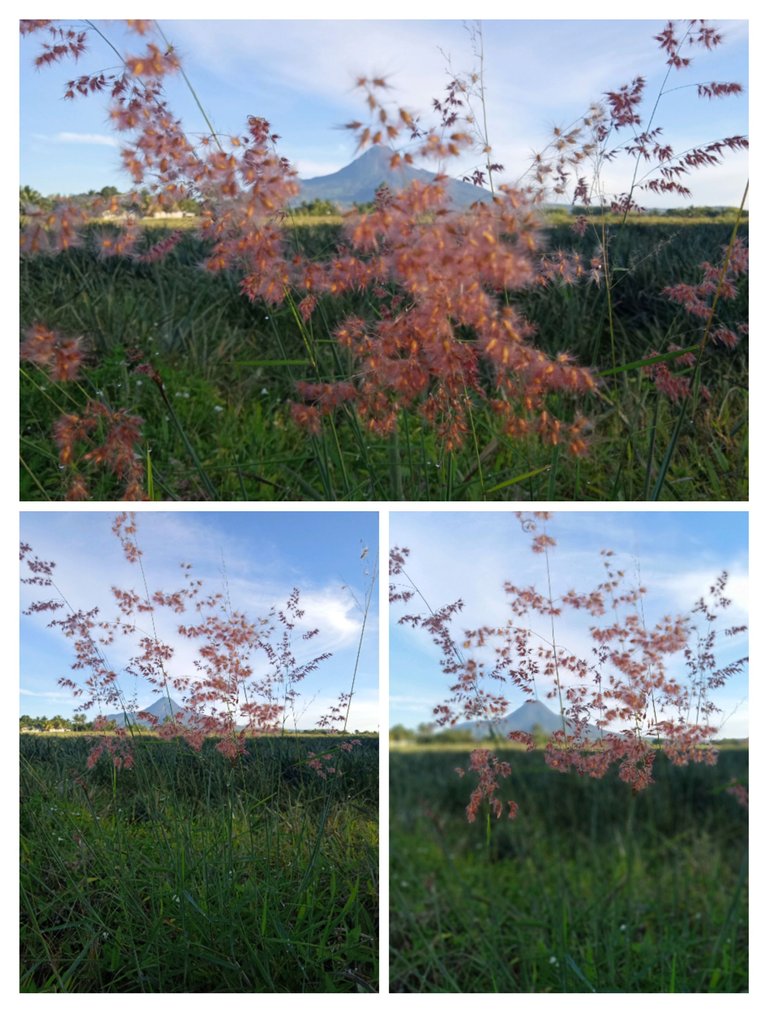 When our morning walk was about to end, these grasses amazes me again. I found it so cool as the Mt. Matutum serves as its background.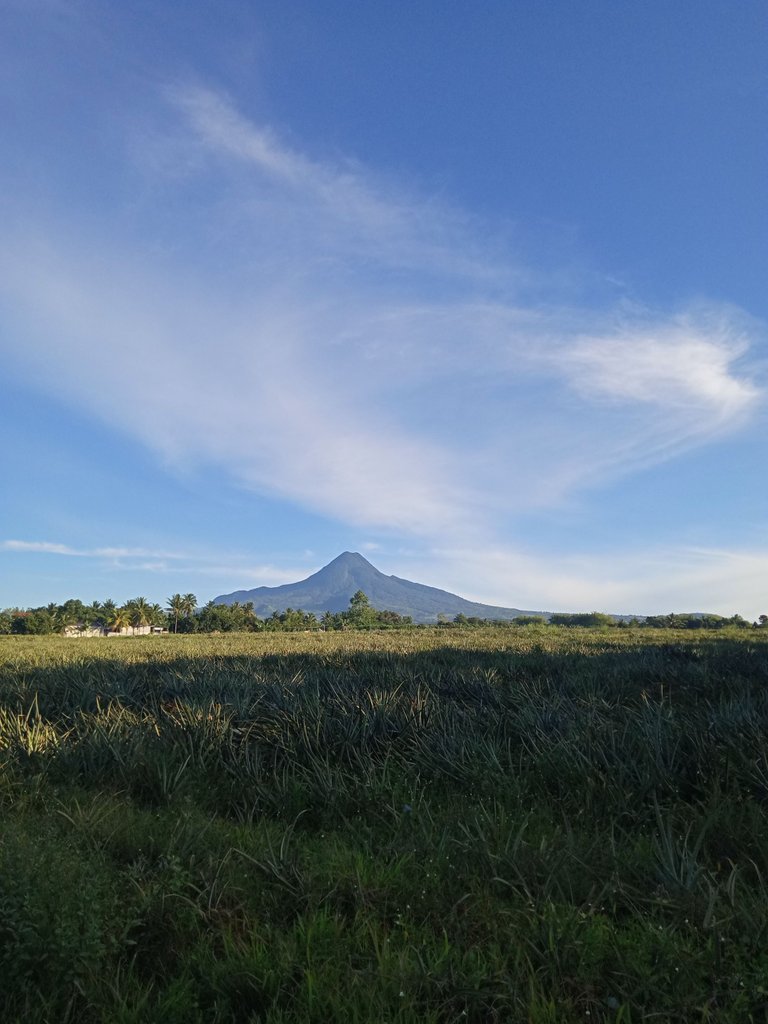 Lastly, here is the great Mt. Matutum showing its beauty this wonderful morning.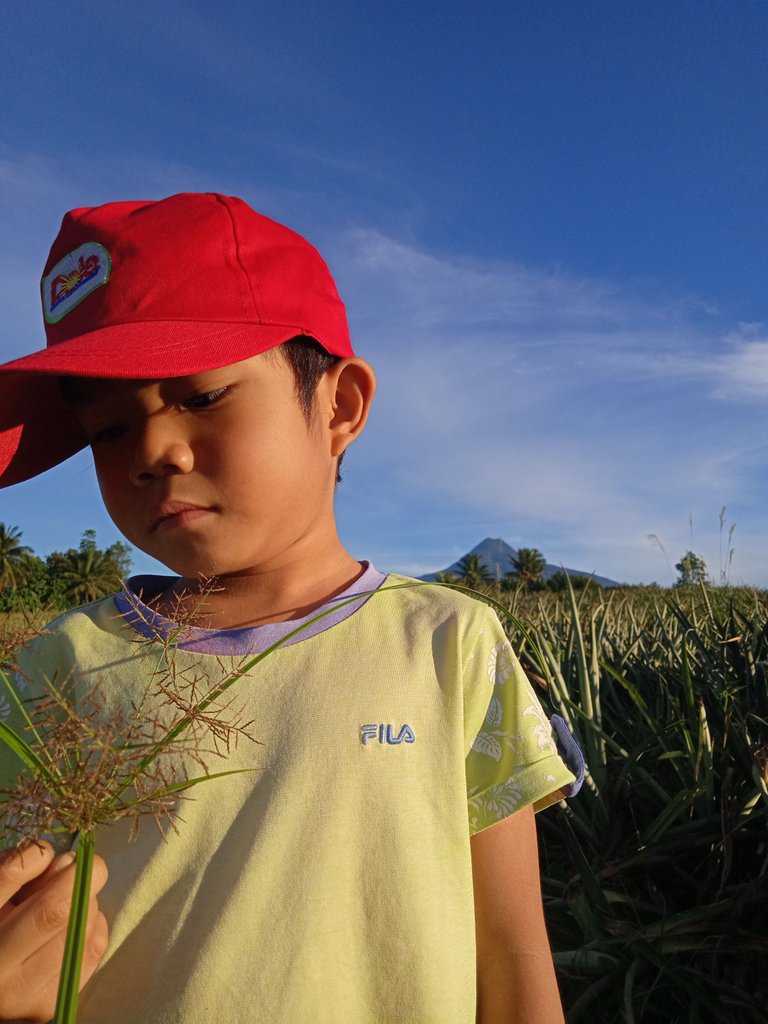 My walking would be boring without some walking buddy. So, here is my son, the great walking buddy for me.
Walking is good for our body.
Walking is fun when you have a walking buddy.
Walking is great when you see things closely.
ALL PHOTOS ARE MINE.
Captured using my Realme C2 phone.
---
I never thought that I would capture these things this morning. I never thought that I would see the beauty of nature in small little weeds and grasses along the way. Indeed, nature always amazes us with its beauty. All we need to do, is to look at them closely.
---
Walk, look around, take some pictures and have fun.
---
This is my first time posting in this community. I hope you have fun watching my photography. I'm not a good photographer but I tried my best to capture it with all I can and I love to learn more about this and have this skill. I am happy to read your comments and suggestions to help me improve.
Thank you so much for reading.
---
---